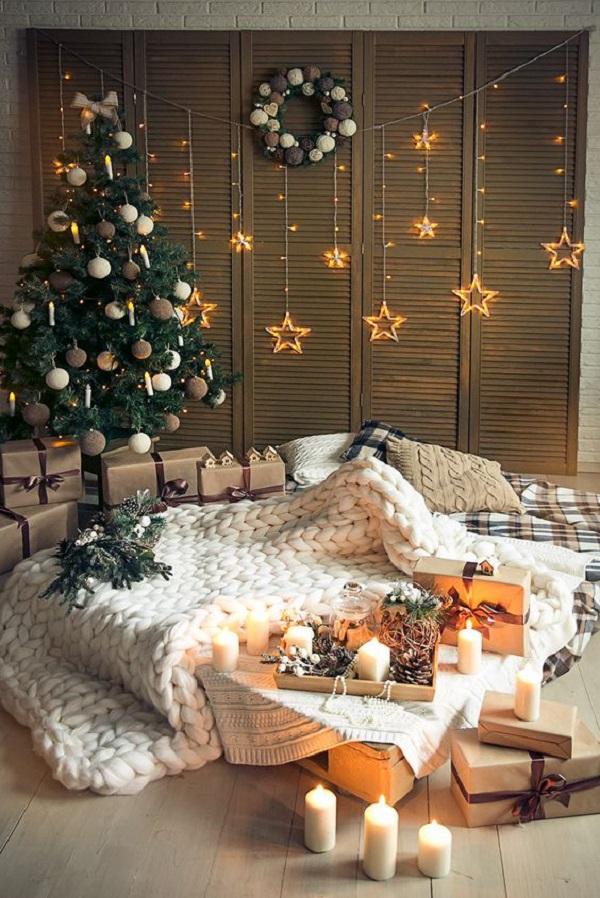 It's almost become a social obligation to dress up your home with beautiful ornaments and lights around the holidays. The festive season of Christmas prompts your inner artist to come forward. From lawns to doors to living rooms, it seems like everything needs a touch of decoration.
Candle Jars
Never underestimate the power of a beautifully decorated fragrant candle. It is one of the cheapest and most effective way of adding aesthetics and enhancing coziness of your home. Here is a simple idea of making your own eye catching candle jars.
Sometimes it can be hard to pick out the perfect things to go with the image in your head about what your house should look like. The stores only have a limited number of designs and almost every time you have to make do with them even though it's not what you had envisioned.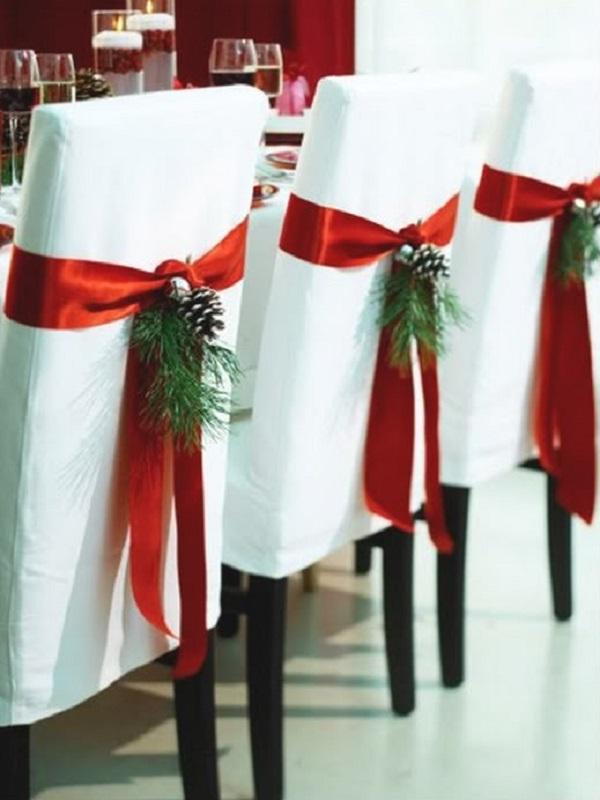 You don't need to spend too much money on getting ornaments. Most people are already on a very tight budget during Christmas time. But that does not mean that you can't have an awesome decorated house. Make do with things that are already available in or around your home. The following DIY holiday decorations might just be the solution you've been looking for. You can either follow the steps or let your own creative thinking come up with something new using the same methods.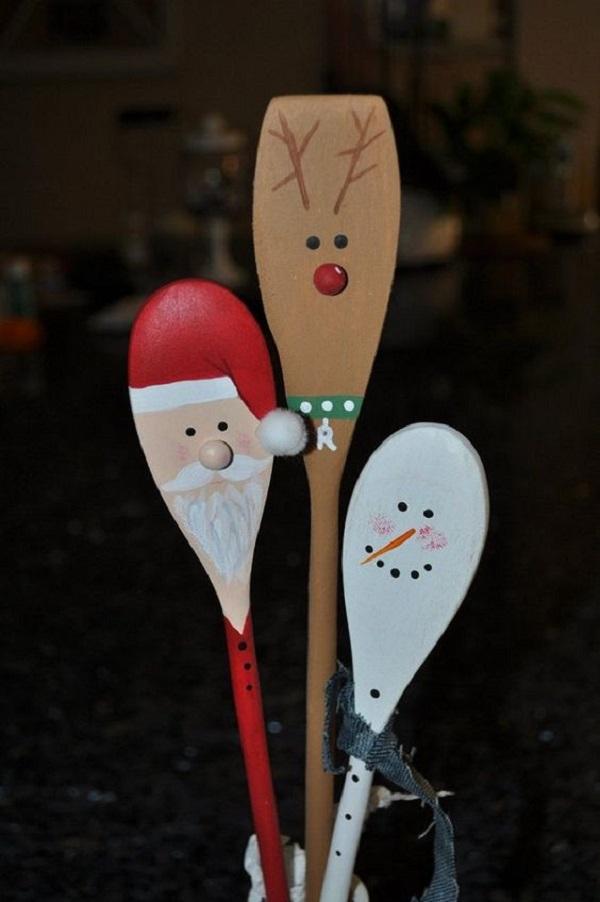 Spoon Decor
Paint some old wooden spoons to turn them into cheerful show pieces.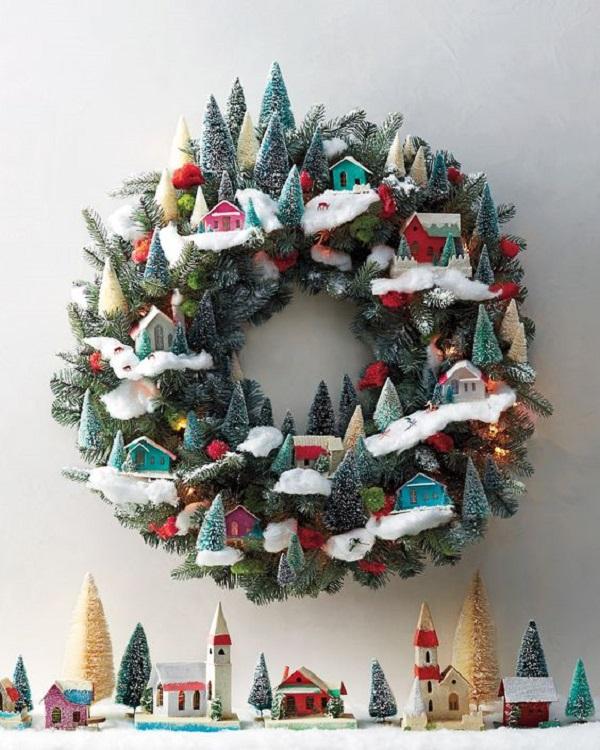 Stunning Mistletoe
Adorn mistletoe with shapes cut out of card board boxes and you will end up with a stunningly beautiful piece that is not just a wreath of bushes. It will be an illustration your creative imagination.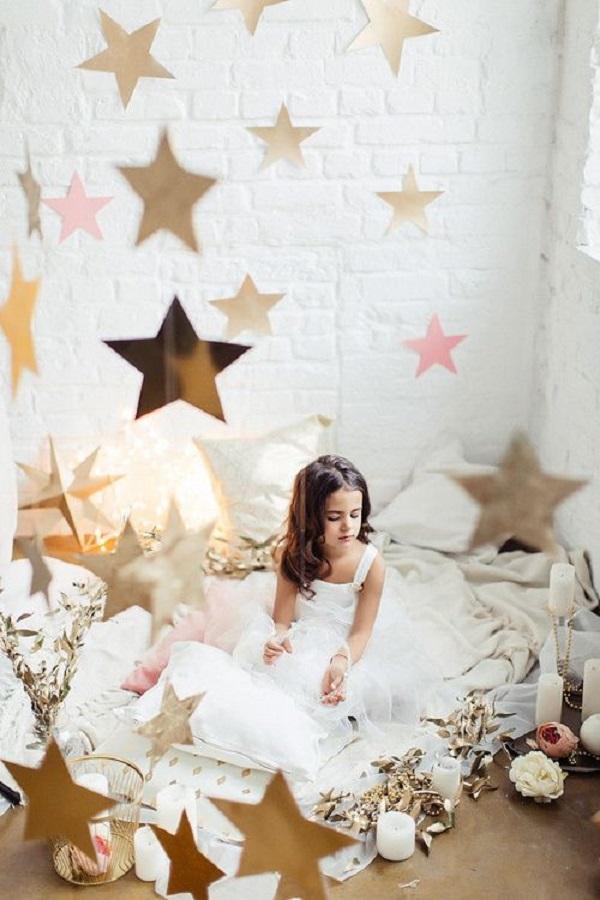 Twinkle All Night
Kids simply love stars. Hang some pretty pieces from the ceiling to give your room a starry effect.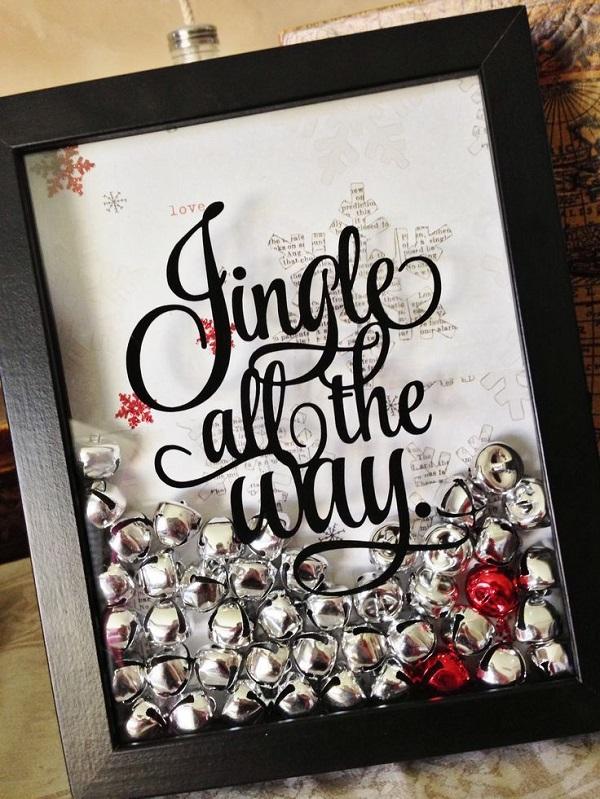 To make your dream frame you will need a couple of things: A frame, jingle bells, paper and vinyl. Empty the frame and stick the vinyl phrase on the front of the glass. Put some bells in, though be sure to leave some space in the frame so that people can see the paper behind. As for the paper, you can use some glitter or if you want to keep it simple just use pen and colors. The background can be of your choosing.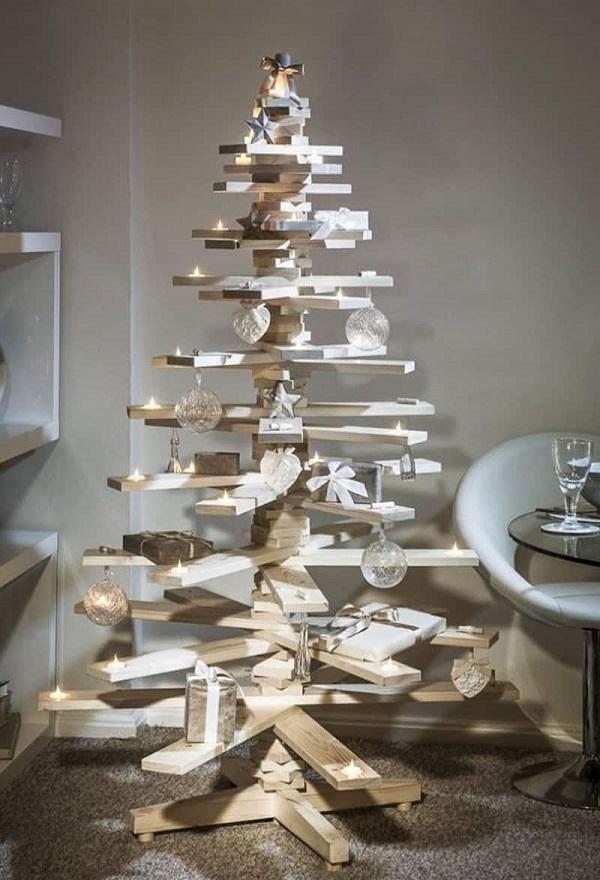 Gift Tree
It's not Christmas in your house if you don't have a tree but some people don't like all the broken twigs and leaves on their carpet. So get this wood layered tree. You're going to need different length planks and a lot of nails. Nail the largest planks on the bottom and work in ascending order to the top. At the end of each plank, hang whatever you desire.

To make your very own snow globe ornament you're going to need a clear glass snow globe, paint, cotton, glue, cotton puff and a circular cardboard cutout. Paint some stars on one half of the globe. After they have dried, add two more layers of paint for the background. Now paint the neck of the snow globe with the same color as the background. Roll some cotton and use glue to stick it to the cardboard cutout. Take a lot of cotton puffs and dip them in glue, then sprinkle some glitter or attach tiny ornaments to them. Put glue on the edges of the cutout and  then stick it to the globe. Now you have your own snow globe.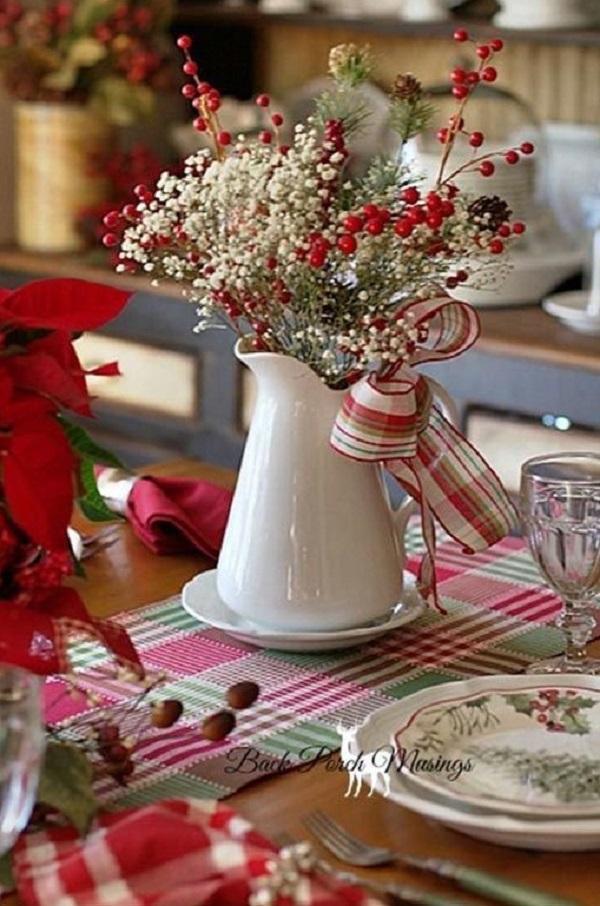 Decorating Your Dining Table
Your dining area is probably one of the most important areas of your house. A well laid out and exquisitely arranged dining table will undoubtedly enhance the dining experience for your guests. Have boring white chair covers? Give them a zing with a red ribbon and a pine fruit.

Napkin Tree
Imagine your family sits down at the table and on their plates is their very own personal tree, made using a napkin. It's definitely a nice sight and a great conversation starter.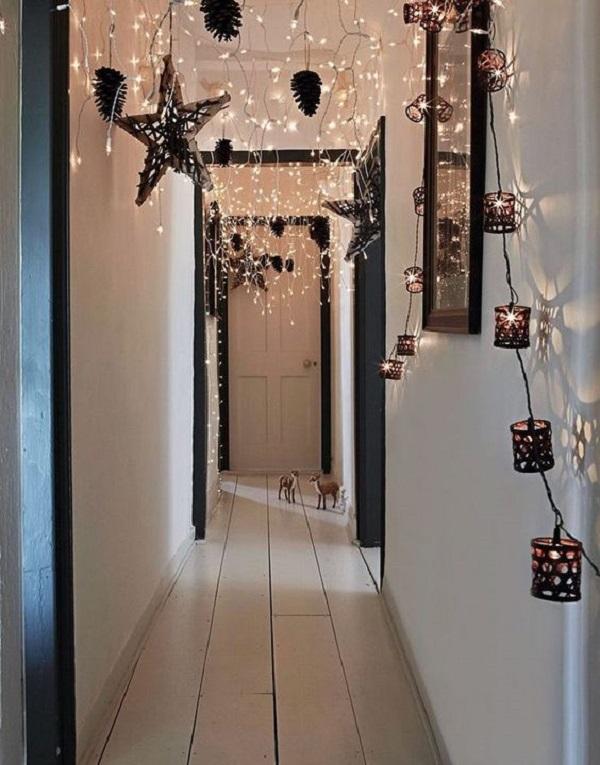 Hallway Of Wonder
Ever wondered what it feels like to take a walk in a magical place? This is what it would feel like. Stars that you can touch, lights all around and some mistletoe over your head. Now that sounds magical.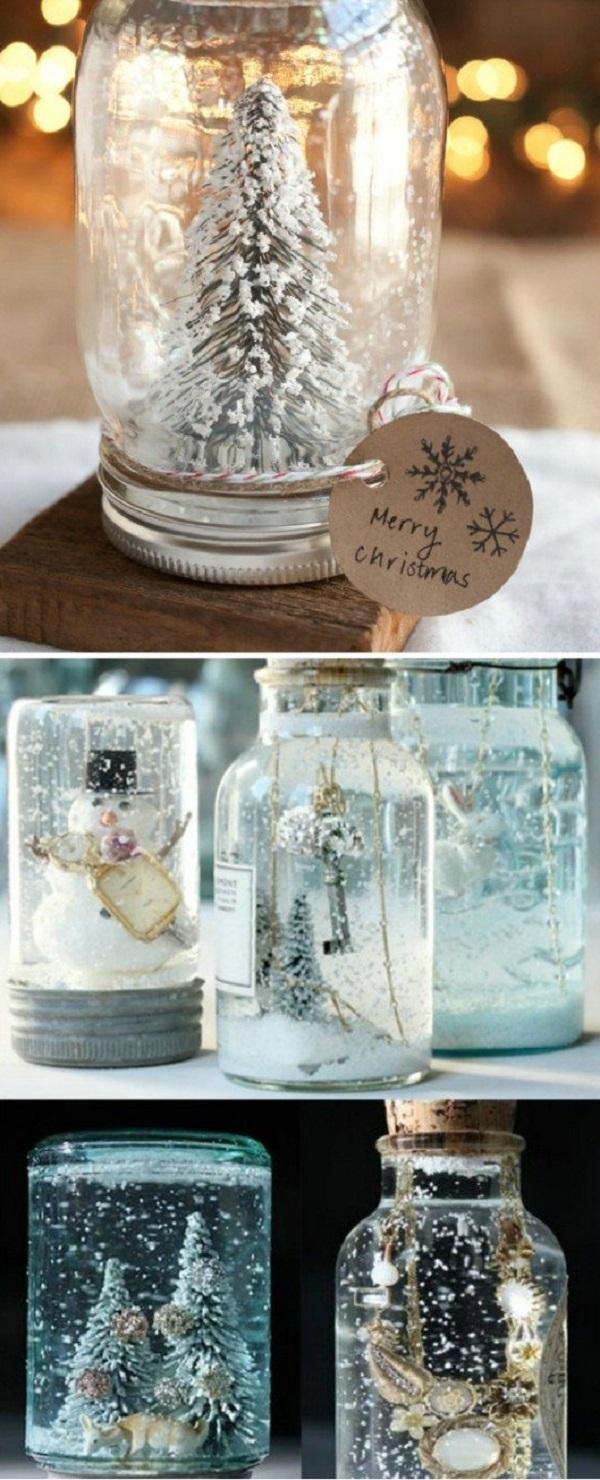 Snow Jars
Making a snow globe only instead of a globe, why not use an old jar? This can be made using the same method as above.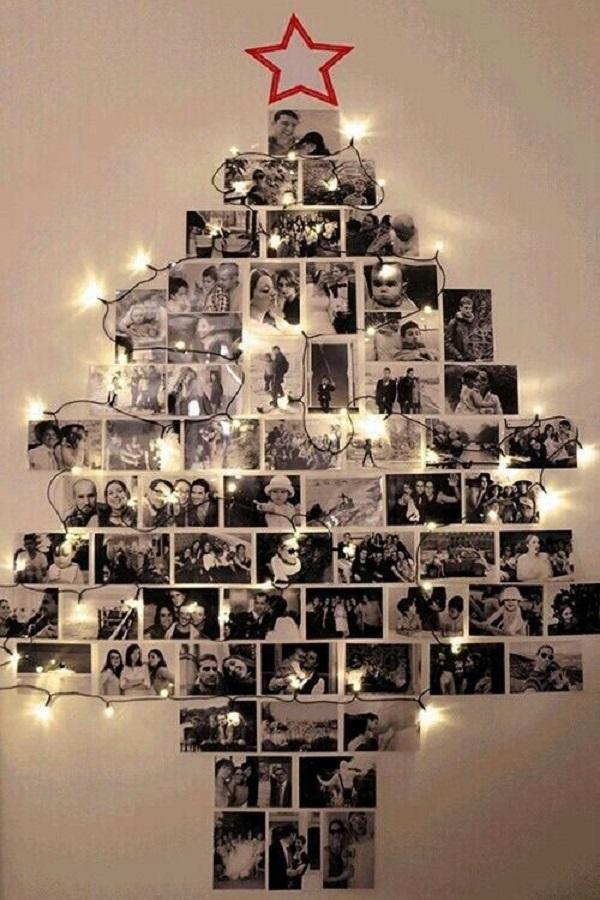 Christmas Tree Collage
Make a tree using photos, a Christmas tree collage. Make a tree using photos that depict the various milestones for you or your family and put a gold star on top for a job well done. Maybe add some lights for a sparkly touch.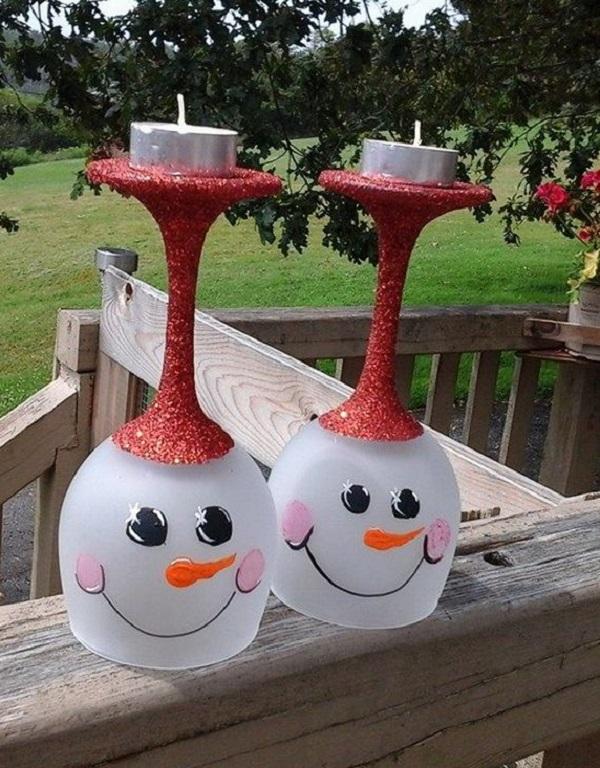 Glassy Snowman
A snowman with a twist. Snowman on a glass is sure to get a laugh from your friends and family. Using some red glitter, paint and a wine glass, this project can be easily completed at home.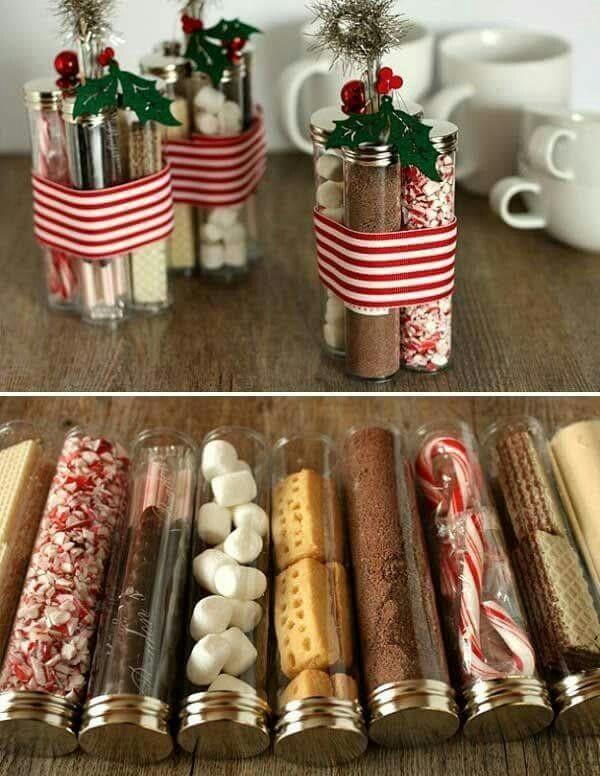 Candle Jars
Never underestimate the power of a beautifully decorated fragrant candle. It is one of the cheapest and most effective way of adding aesthetics and enhancing coziness of your home. Here is a simple idea of making your own eye catching candle jars.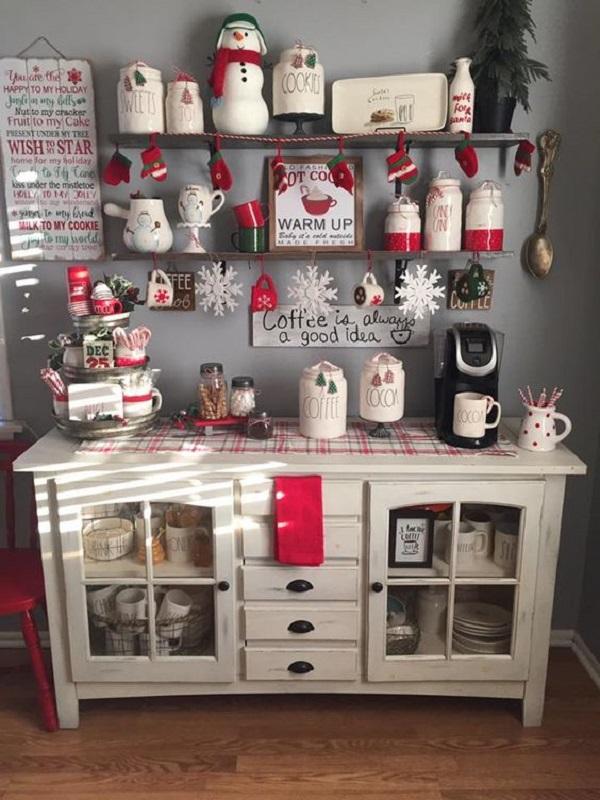 Wall of Christmas
Wall of fame? Try a wall of Christmas. Dedicate an entire wall to Christmas using white paint, snow globes, snowman, candy canes and much more.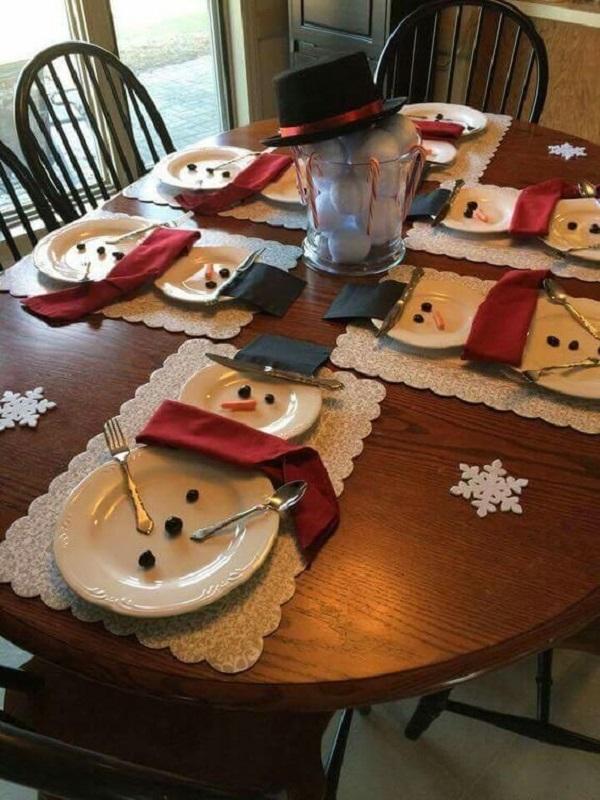 Snowman on a Plate
Arrange your dinnerware to look like a snowman. Simple and easy as well as fun and festive. Because who doesn't like a snowman.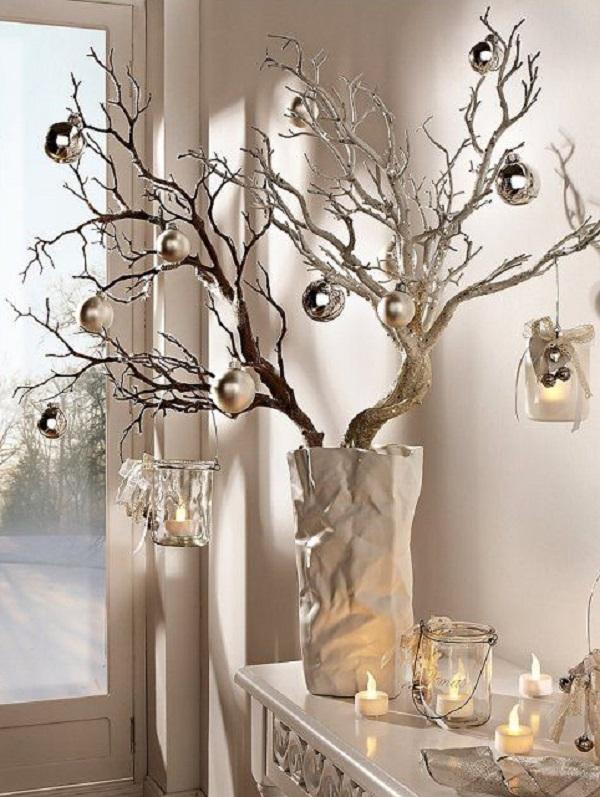 Ornament Tree
It gives a pretty classy look. Get a small plant from outside and remove all the leaves. Then hang some beautiful ornaments from the branches and you have yourself an ornament tree.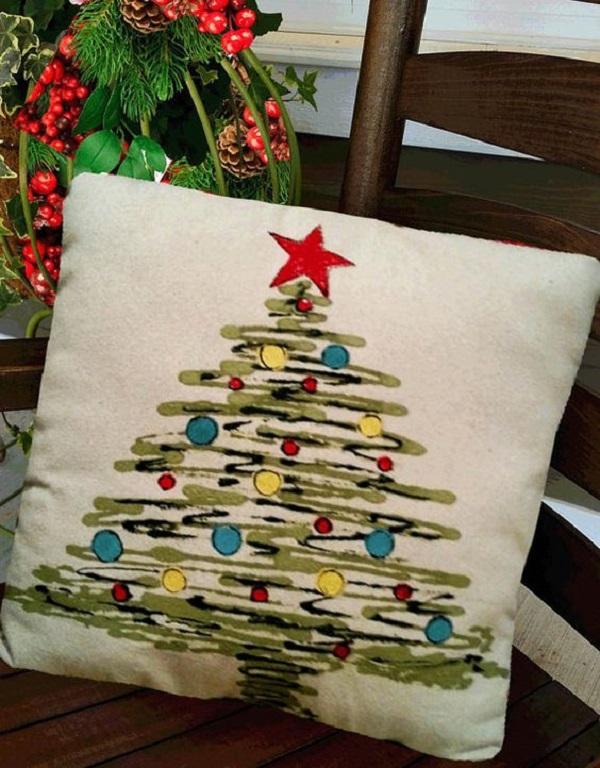 Pillow Tree
How about laying your head on a Christmas tree? You can paint a tree on a simple pillow or if you're looking for something more challenging, you can sew the tree on the pillow. Either way you can now have sweet dreams on a Christmas tree.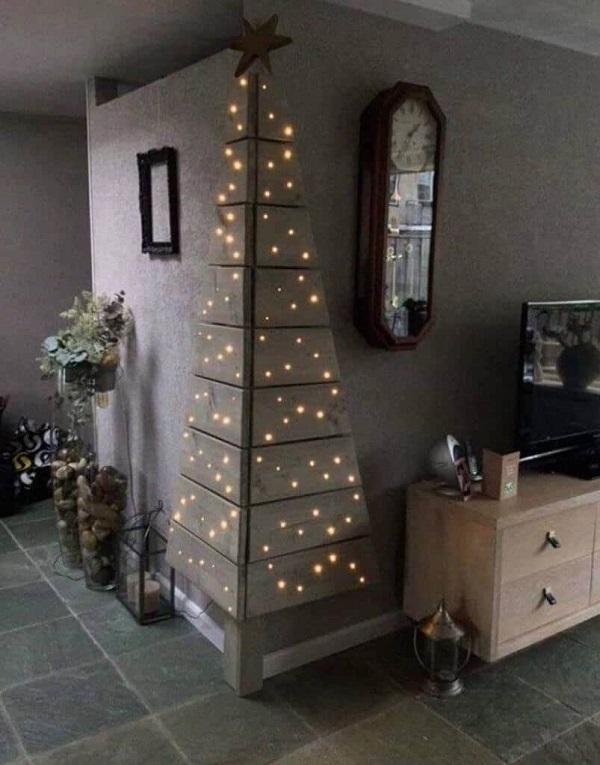 Corner Tree
Turn any corner in your house into a Christmas tree. Get some planks of wood and cut them so they resemble a Christmas tree, make sure you have 2 of each plank. Drill small holes in the wood at random points and put small LED lights in them so your tree can glow. Finish with a gold star on top.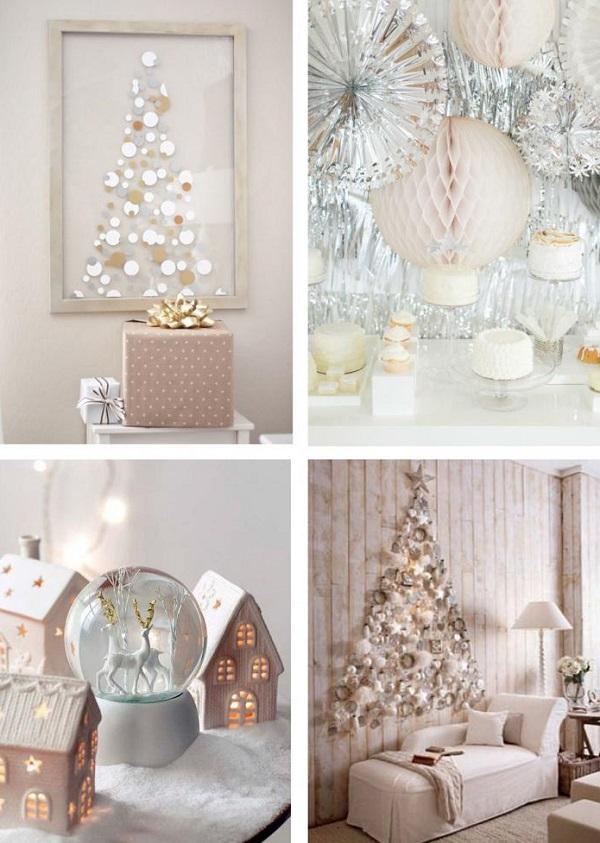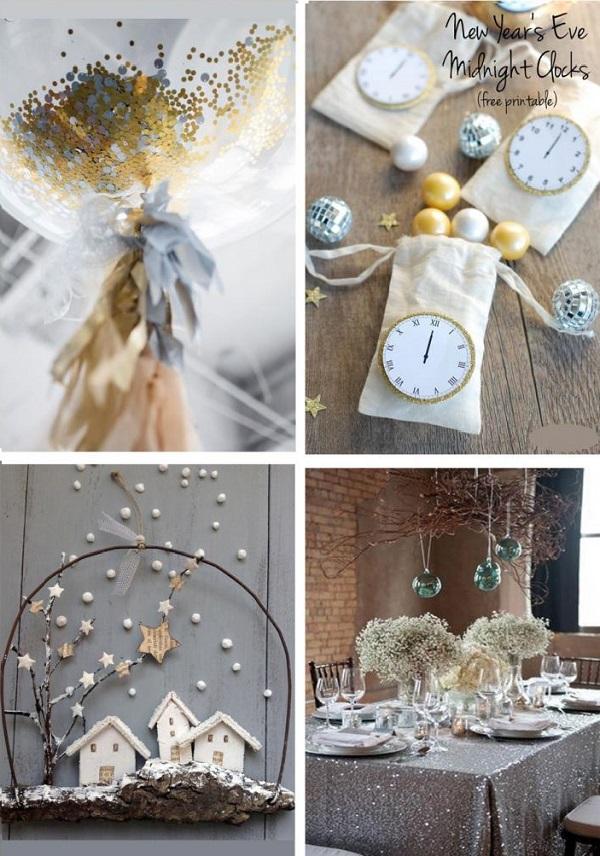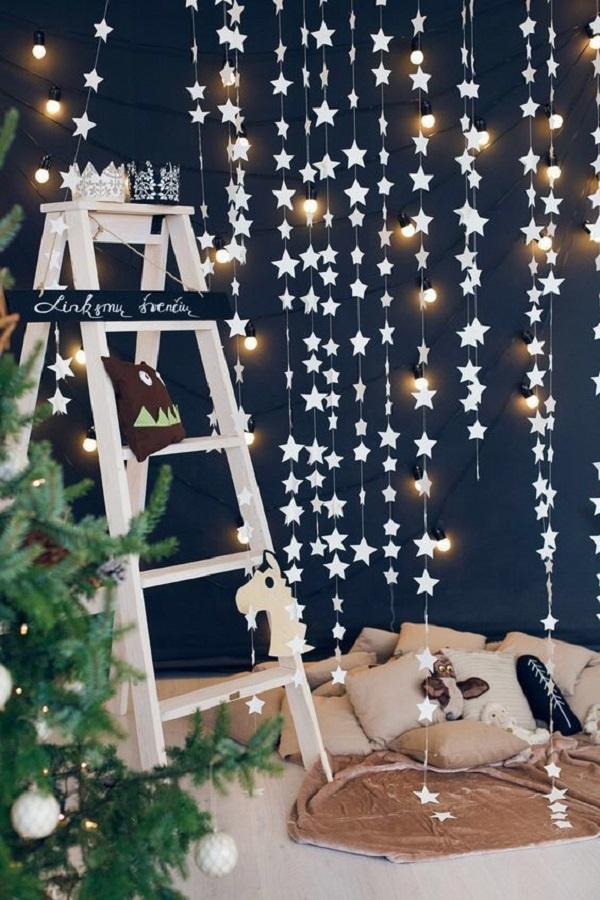 Starry Night
This DIY project works best if you have a dark blue wall as your background. Cut out a lot of stars from paper and use strings to make several ropes with stars attached to them. Hang lights from some of the stars and have yourself a holy night.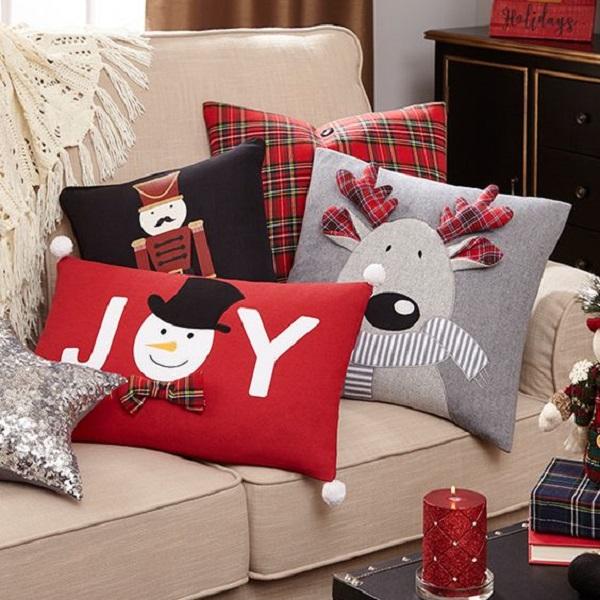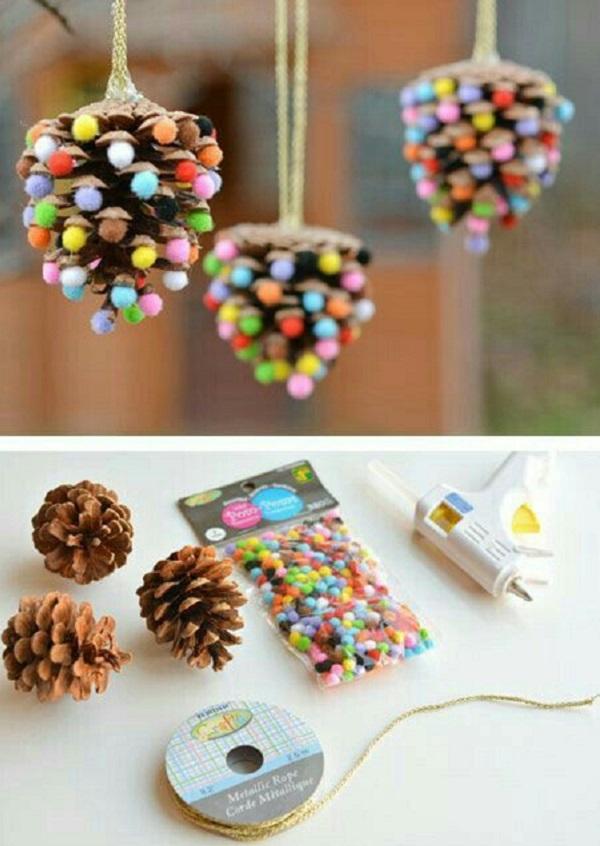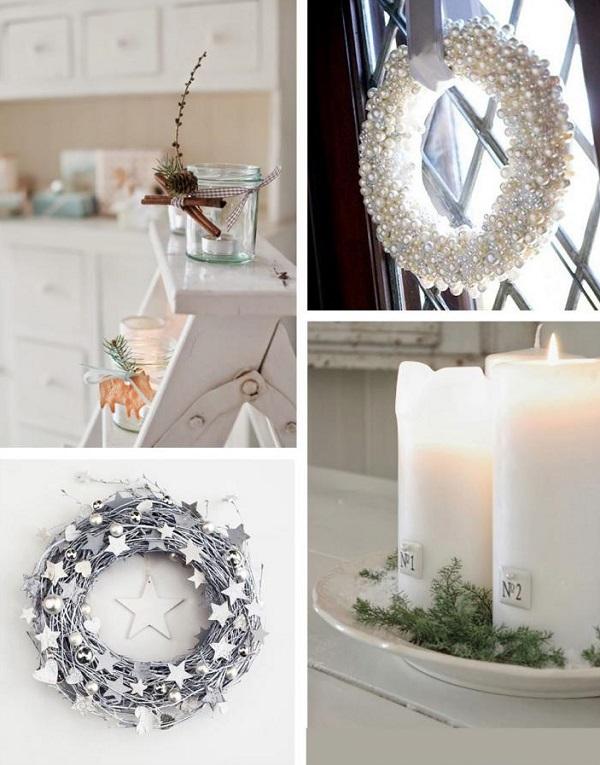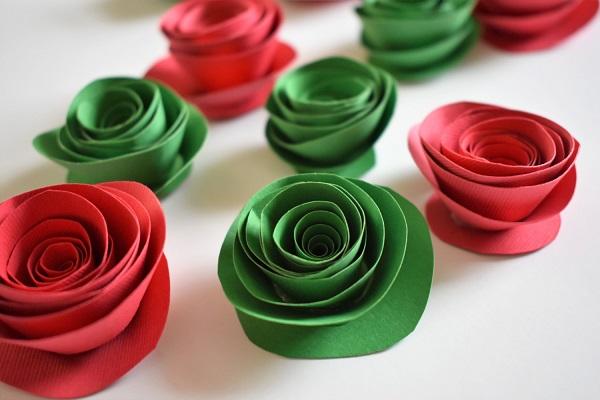 Red and green paper roses handmade from cardboard paper making each rose unique. This is a great way to decorate your home, plus no fallen petals that can make a mess.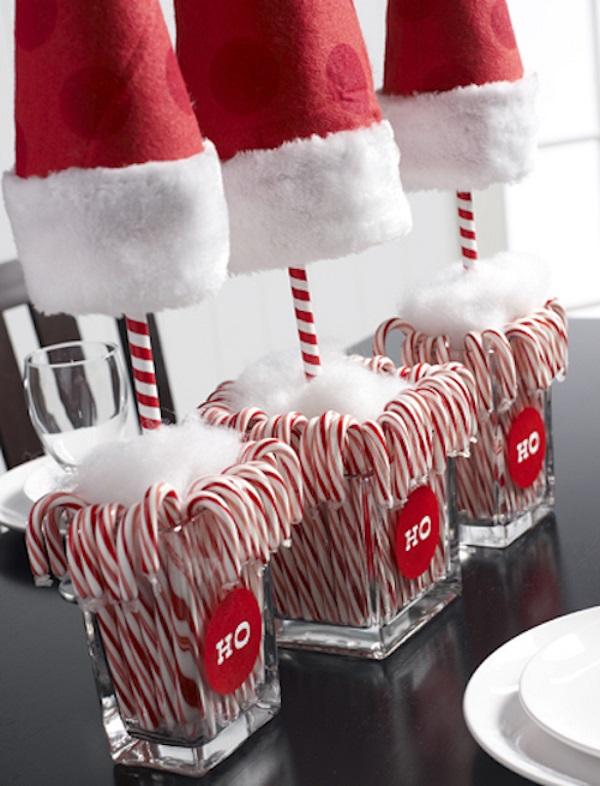 Nothing says Christmas like a bowl of candy canes wearing a Santa hat. First get a vase and put red lipstick in a circle on the side. Paint the word "HO" on the side using white paint. After this get a cone of foam and some Santa hats. Cut the hats open and sew them around the foam so that they fit snugly. Take a stick, paint it white and put tape on it in the same way as on the candy cane. Then paint the stick red and remove the tape. After this is done, put one end of the stick in the foam of the Santa's hat and then put the stick in the vase and now fill the vase with candy canes.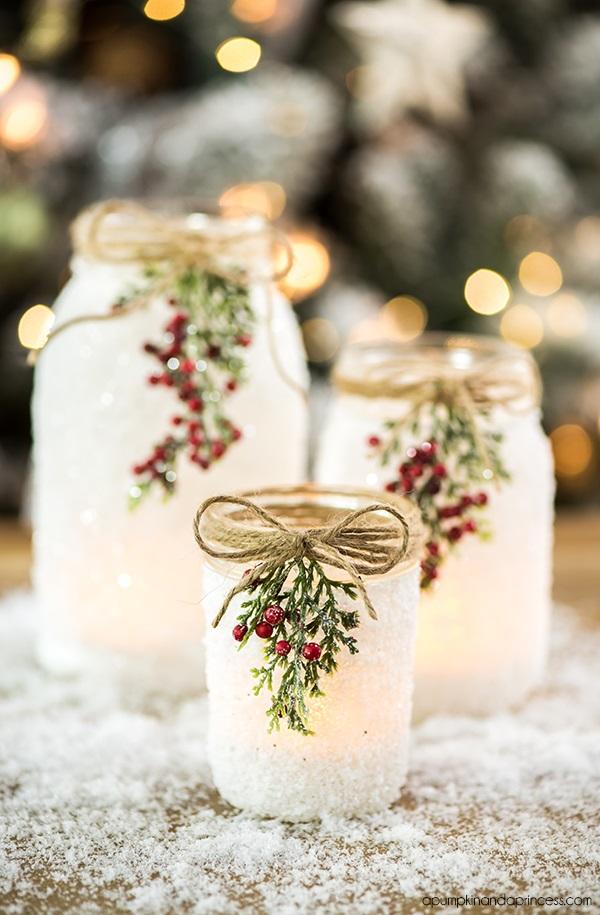 A jar full of frost and delight. It is an easy DIY project. You're going to need a jar, some white paint, string, hanging decoration,glue and glitter. First paint the jar white then cover it with glue and put white glitter all over it. Tie a string at the neck of the jar, finish with a knot and then hang your decoration. Voila! Your snowy mason jar is complete. Try putting a candle or small light in the jar, the glowing makes it spectacular.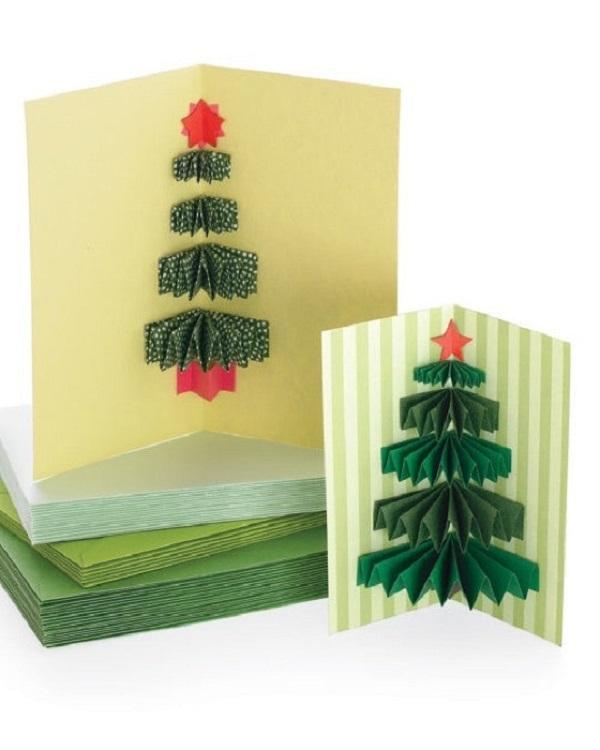 Give someone a Christmas card that has a mini tree in it. Fold green or red paper paper with some design and when you have shape resembling a fan, glue both ends to the different pages on the card so that when it opens, the tree pops out.