Food is essential for life just like water and air. Without these three things there's no life. Therefore, people has paid a lot of attention to the food and the ways of its cooking. Family members gather around at the table. And we all know how hard it is today in this fast-paced world that people gather and enjoy. So it's essential to have food ideas in mind at the precious time, either dinner at a restaurant or at home with family or friends.
It is important follow some of the basic rules to show respect at the table :
When you sit down to eat check that everybody set down and have been served, and then start eating
Do not on the table, at mealtimes, put devices like a mobile phone, organizer and so on, table is designed for plates, glasses, cutlery, and of course food. Eventual decoration on table is very much desirable
Speaking of silverware, use it from the outside in
If you dine Chinese food, do not scrape sticks or sting them in rice
Before adding spices like salt and pepper in food, be sure to pre-try
There are rules about how to set the silverware to send certain messages to the waiter about lunch or dinner
If you are drinking wine there's a few rules that you should respect. The glass of wine always hold for the handle with right hand and when you pour wine do it in only half a glass. It will happen often that someone will ask a question when you take a glass to take a sip. Be cultural, leave the glass on the table, answer the question and then again take the glass.
Here I will give you a few secrets for successful operating in kitchen. In fact, to all of us happen too cooked pasta or often insufficient cooked. Always cook pasta for about 2 minutes less than what it says on the package, because you put the hot sauce over it which will soften them further.
When cooking food in a deep pan with plenty of oil, before you let in food with a fork hold a little to brown and than leave in pan. In this way you will avoid food sticking to the bottom of the container.
Brown rice need much more time for cooking than white. Some brown rice is cooked up to 45 minutes. It is best that rice in the evening soak in water by tomorrow morning, for example when you will cook it – it will only need half of the cooking time.
Preparing food today has become a kind of art about which people pay a lot of attention. More and more websites of professional cooks exist where they publish their recipes. One of the biggest secrets of every successful chef – skillfully combining different foods, even those that at first sight do not go together. Professional chefs skillfully combine venison and fruit, meat and pineapple, cherry and cheese…
And finally, to some people it may sound stupid, but if you call a relative or friend on dinner spend a little time on table decorations. The most important is that the food is delicious, but it is equally important and pleasant atmosphere. To the pleasant atmosphere will contribute a lot beautifully decorated dining room.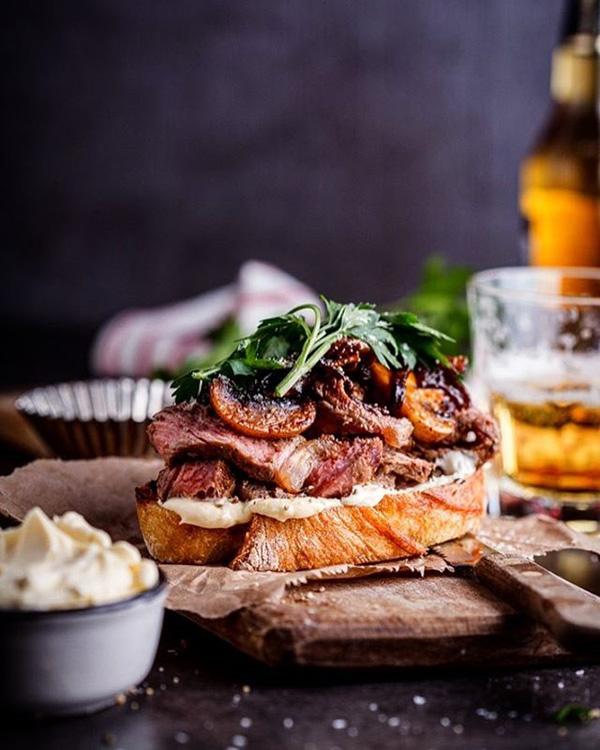 This is one delicious meal and very caloric I must admit. After that you will be full of energy. Steak in combination with mushrooms and goats cheese butter on a piece of bread will please all your senses!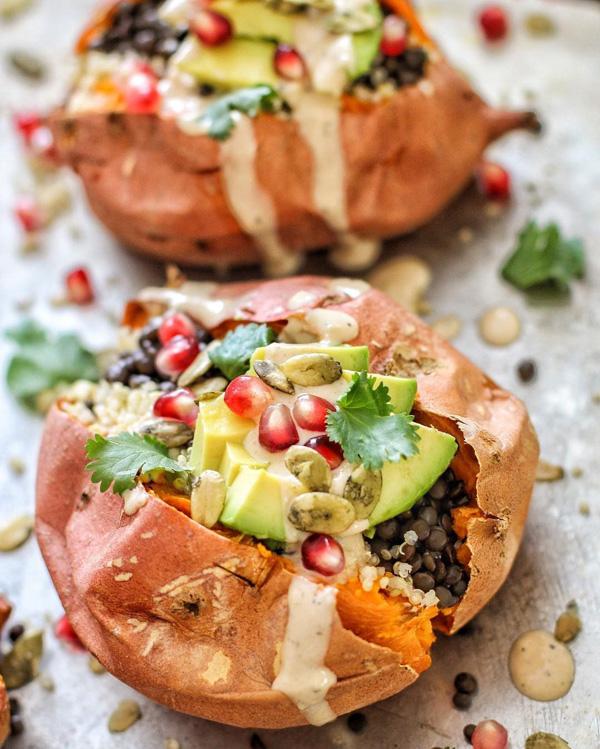 A healthy diet is key to a healthy life. This is one vegan meal. It's full of proteins originating from quinoa, cilantro, sprouted pumpkin seeds, avocado, pomegranate seeds…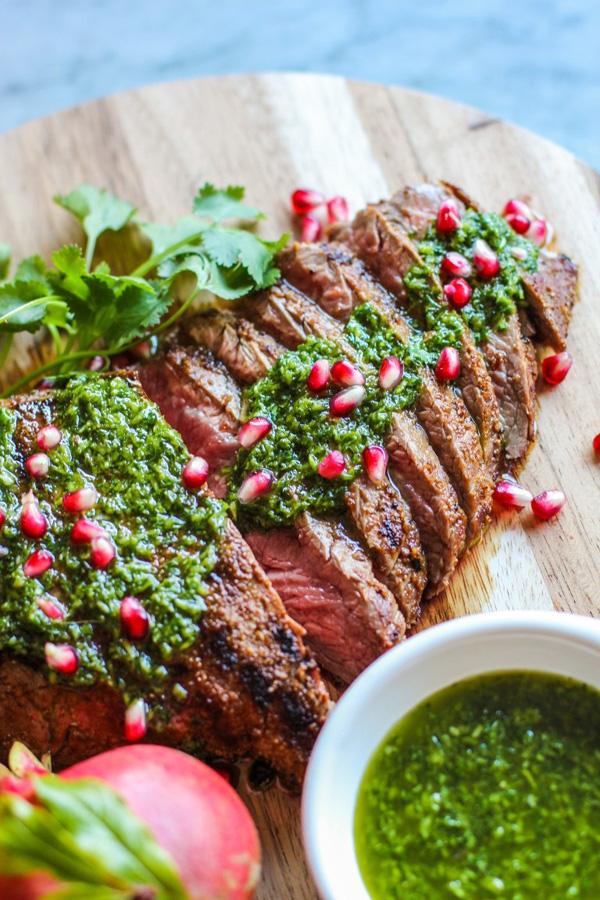 For a good half-baked meat you will need and a little of experience. But if you try and add love as a key ingredient, the recipe will surely succeed. For such a delicious lunch you save a lot spices and plants that will contribute to its taste, such as parsley, ground cumin, vinegar, salt, pepper, paprika, garlic, cumin, and olive oil …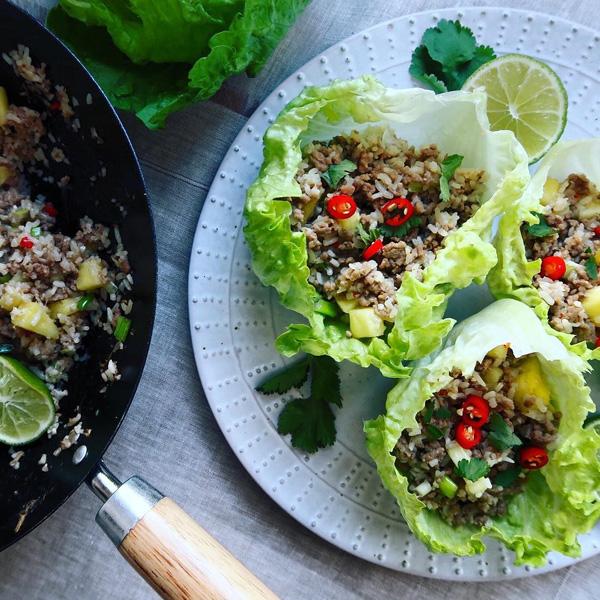 This is a dish with Asian flavors. Lettuce leaves are filled with pork are combined with pineapple and rice. Treat your friends and enjoy this meal together.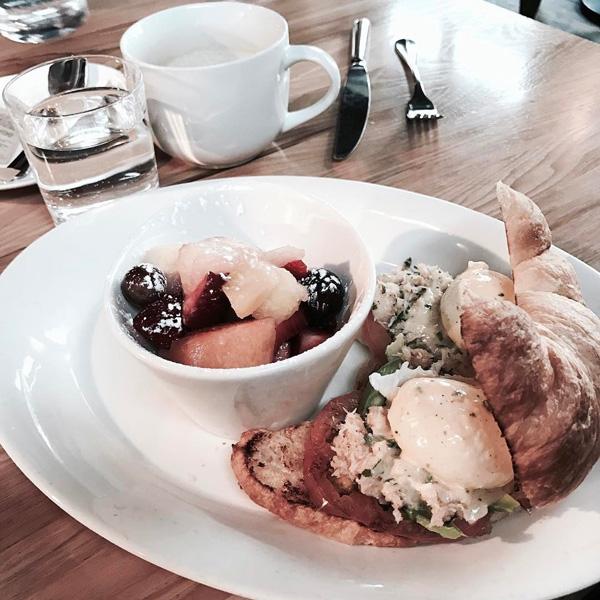 For dinner try to choose a light meal, to sleep peacefully.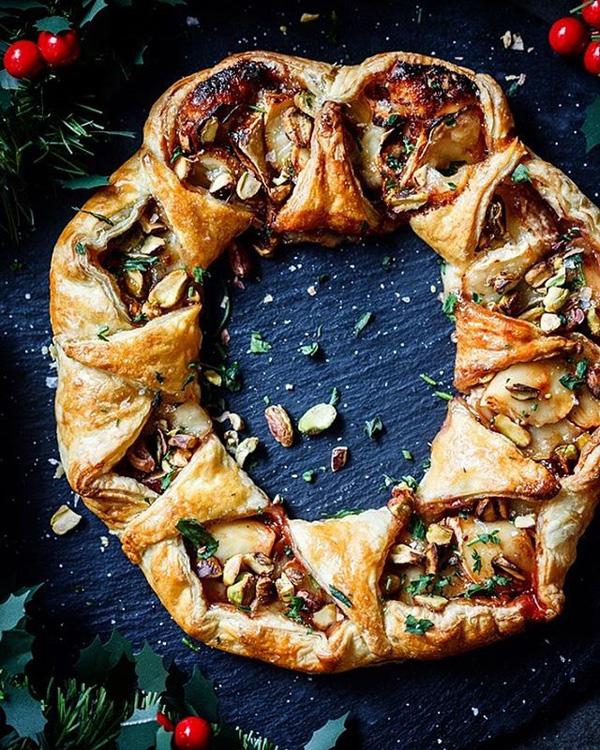 This wreath made of puff pastry you can prepare often and not just for the holidays. I'm sure it will make your children very happy. The basic filling is of fresh cranberries, which is very healthy and in which you will surely enjoy!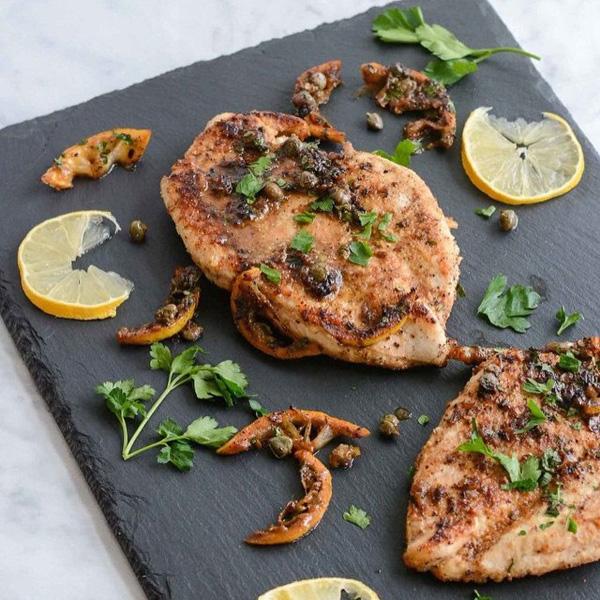 Cut the fillets of chicken breasts, and add spices as salt, pepper, parsley, do not forget to pour with lemon. White chicken meat is very healthy so it is often the choice of many people for dinner!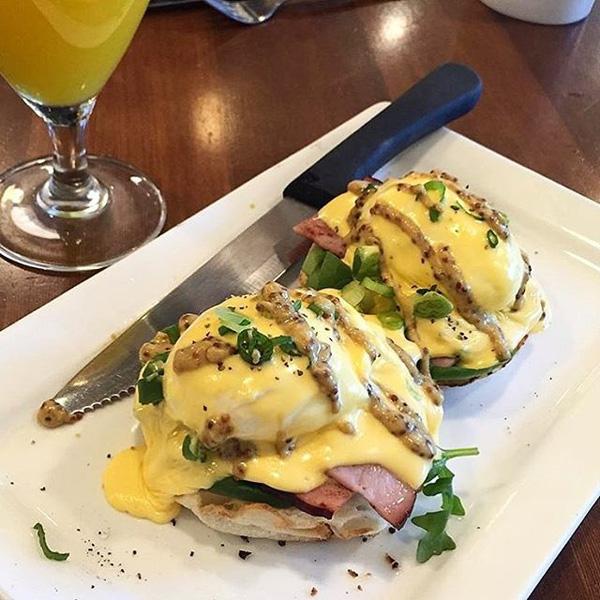 This could be a very tasty breakfast. Baked in the oven hot sandwich is quick to save and everybody loves it.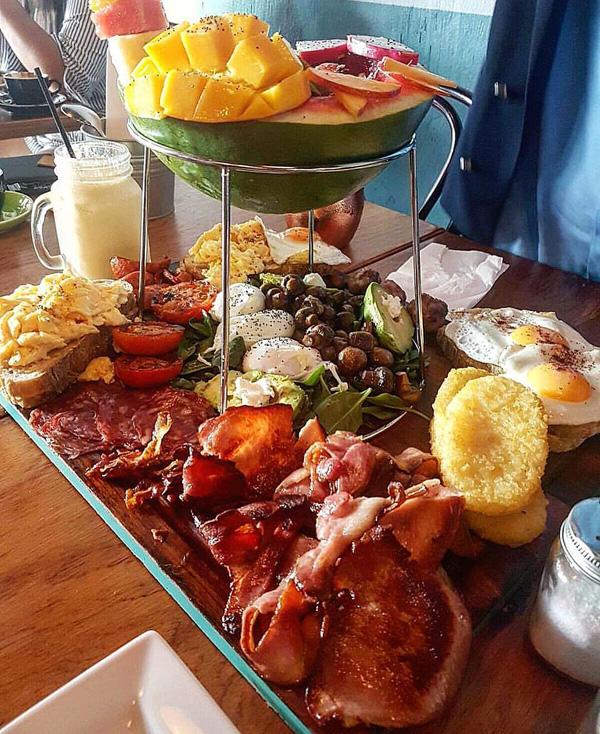 Breakfast very rich in vitamins is good to start a day. You know how people say – What's the morning same day will be.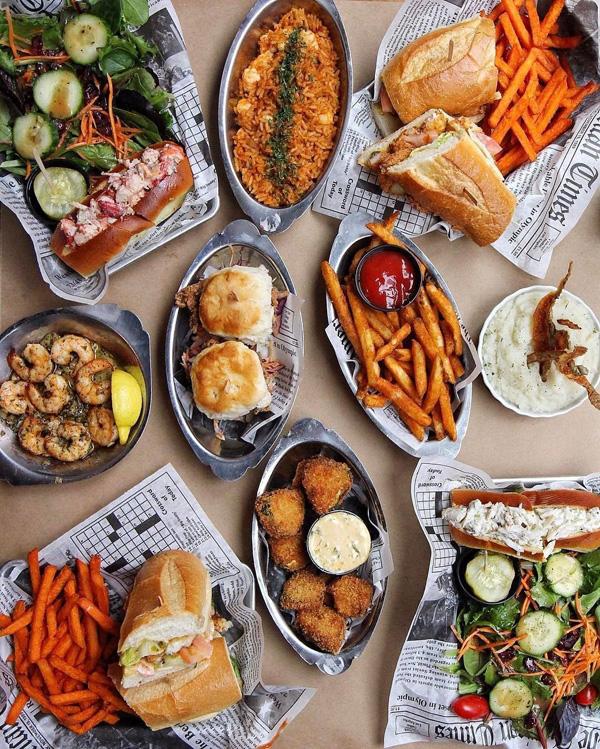 Fries are the favorite food of both – children and adults. You can eat it almost in any part of a day, so it's always fast and good choice for dinner.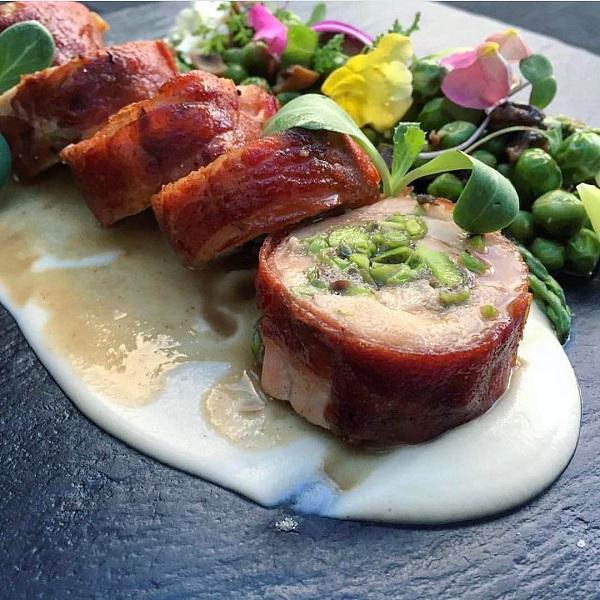 Rolled white meat outside is wrapped in bacon and stuffed with your favorite ingredients, you can save it for dinner. This meat I full with cheese and ham, but in this case is filled with peas…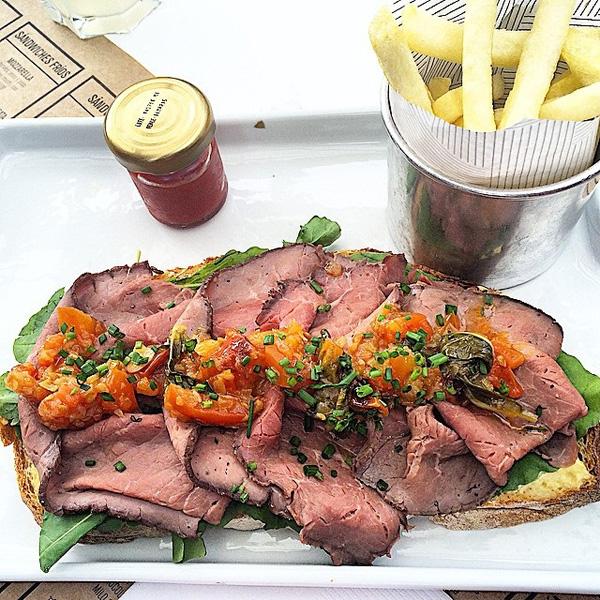 Beef is full of iron and is very healthy. Thousands of delicious beef recipes for cooking in different ways exist. Fresh vegetables, lettuce and tomatoes will be an excellent side dish.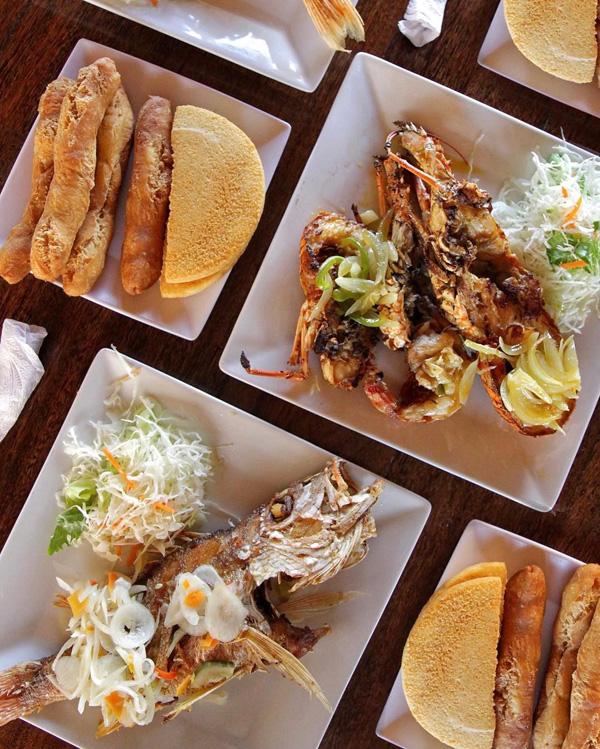 Seafood is always on the price, fried fish and lobster on the grill for a romantic dinner for two.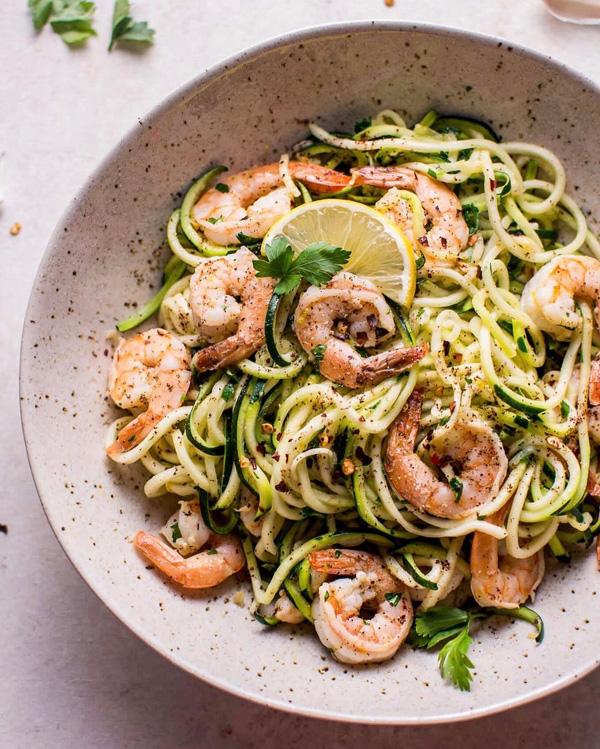 Pasta with spice of shrimps will be a delicious meal. Did you know that women in Japan eat very healthy food (mostly seafood) and therefore do not have cellulite.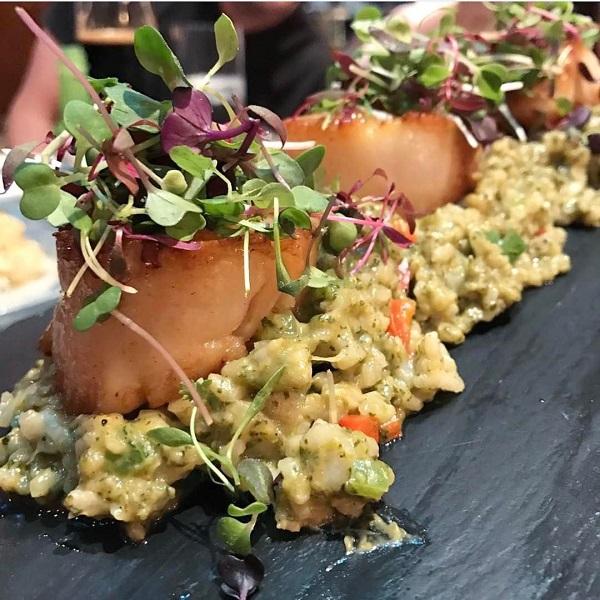 Rice is the main gluten-free food of a significant part of humanity. It gives the strength to our body, it is easily digested and extremely nutritious.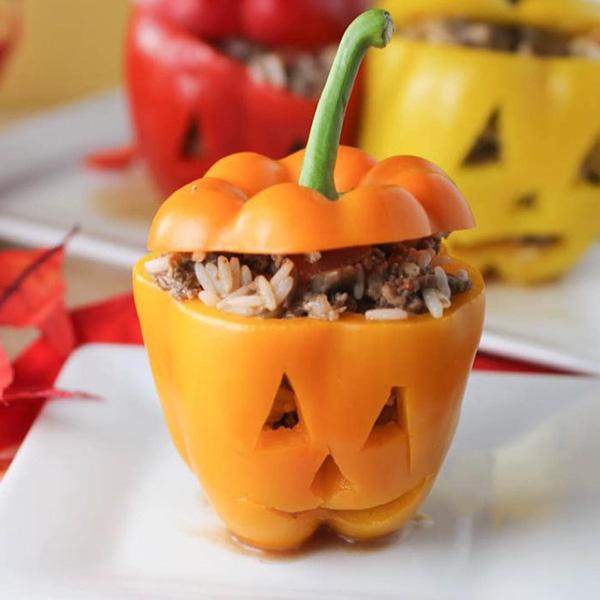 When your guestss see how you have tried to decorate nicely food they will be much happier because are in your company.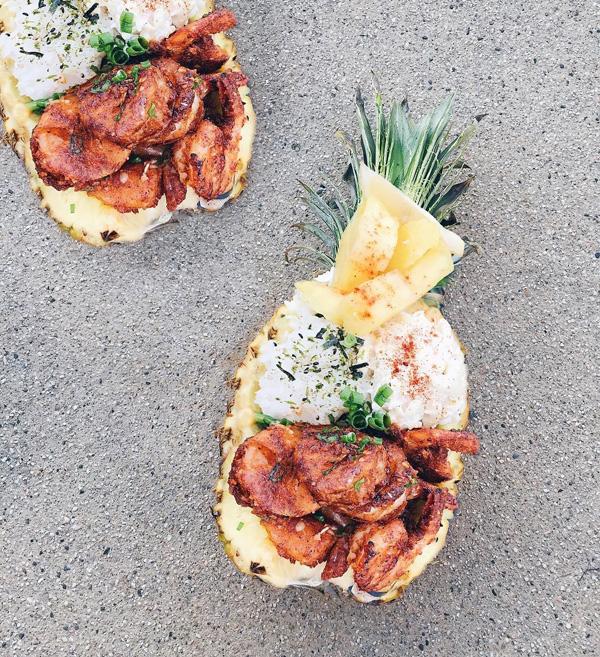 The greatest virtuoso in the world of gastronomy perfectly combine incompatible flavors such as pineapple and shrimp, for example.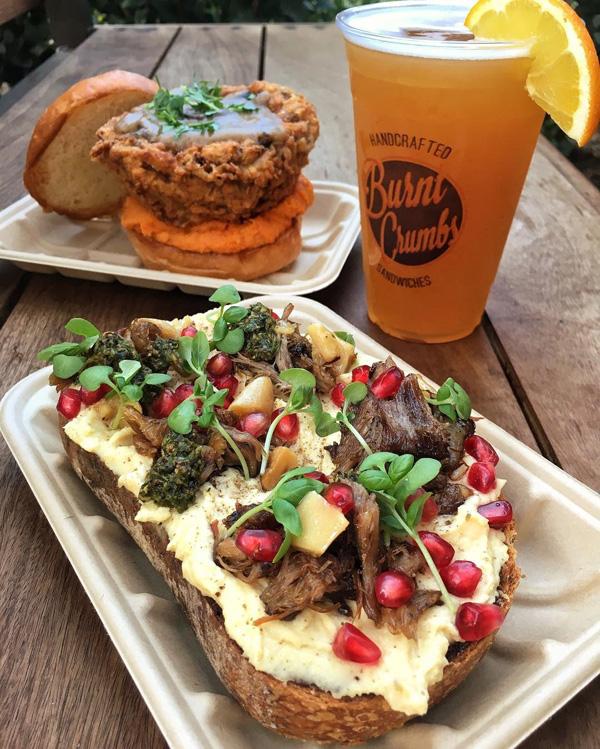 Sandwich with mushrooms will give you enough energy to start the day.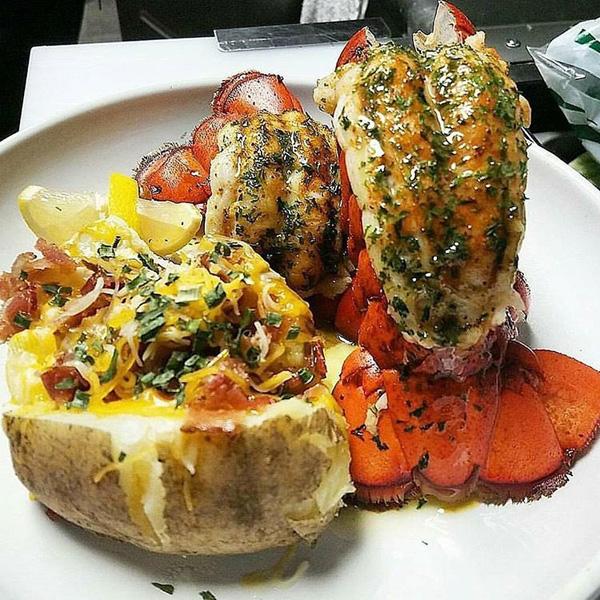 If you expect someone to whom you want to assign a romantic dinner, seafood will always be unsurpassed selection of those people with exquisite taste. Lobster is something that almost everyone adored so feel free to prepare it… Or order it from the restaurant unless you aren't conscientious in preparing seafood!
Lobster for dinne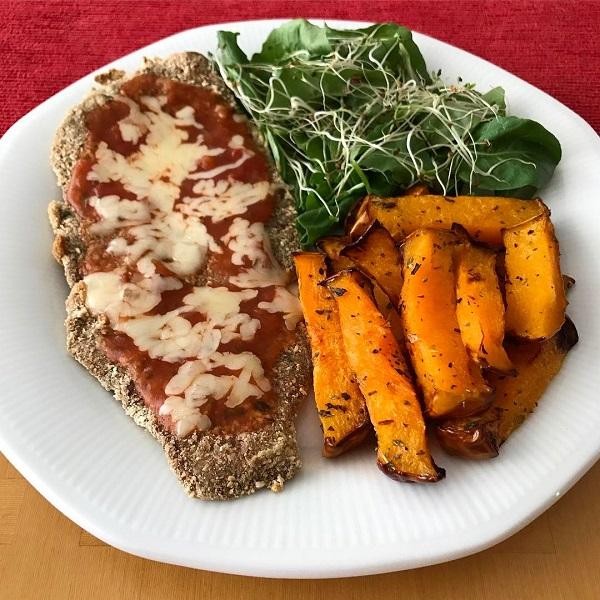 This is not French fries, these are sticks of pumpkin. I would add that some breaded meat topped with tomato…
Meat milkshake with tomato sauce and freshly baked non-fat cheese Pumpkin sticks with oregano Arugula salad and alfalfa sprouts.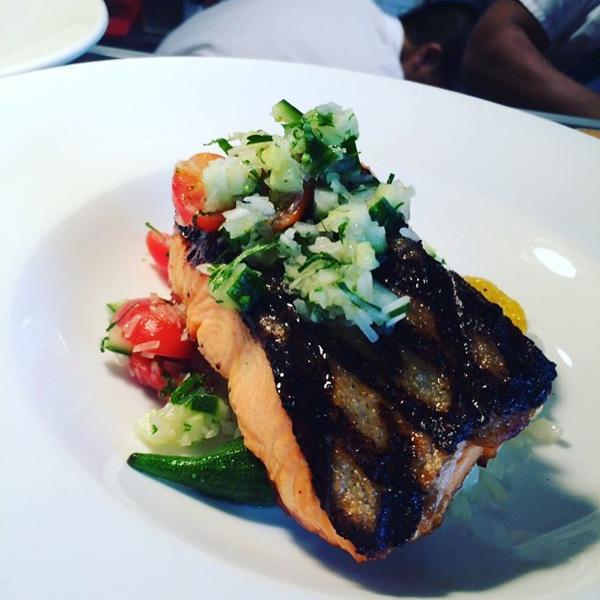 A piece of fish, cherry tomatoes and chopped onions are great combination. If you live by the sea I'm sure that you in enjoy this food often!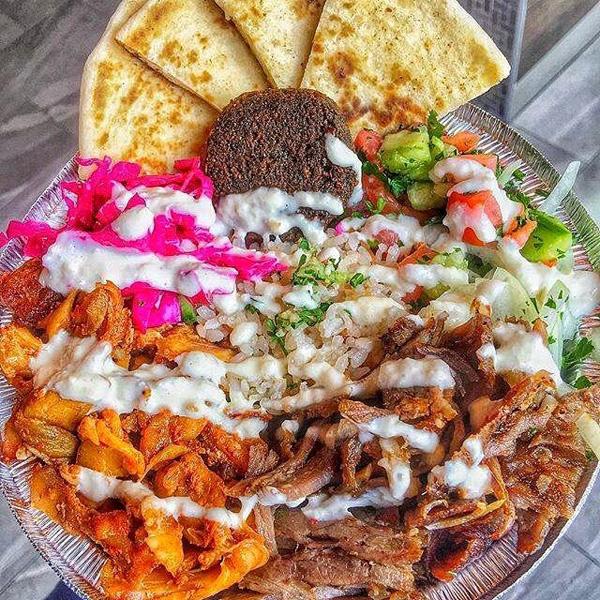 The tasty Mexican tortillas and meat in different ways with the addition of gradient, spices and salad are something in what everybody enjoy. This is a caloric meal, so take into account later to burn those calories!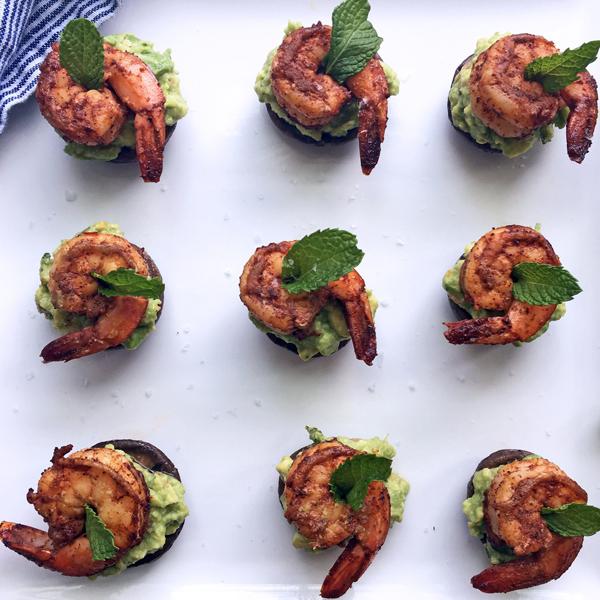 For these lovely little morsels store olive oil, avocado, smoked and cayenne pepper, grapefruit juice, salt and pepper, chopped mint, and of course little shrimps.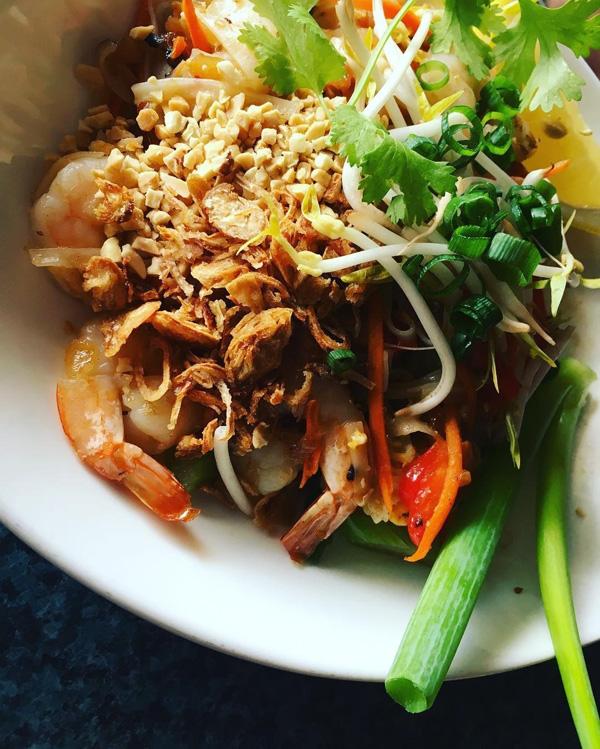 Skillfully wrapped shrimps with beans, carrots, peanuts, eggs and onions. If it comes to a restaurant overlooking the sea you will have full pleasure.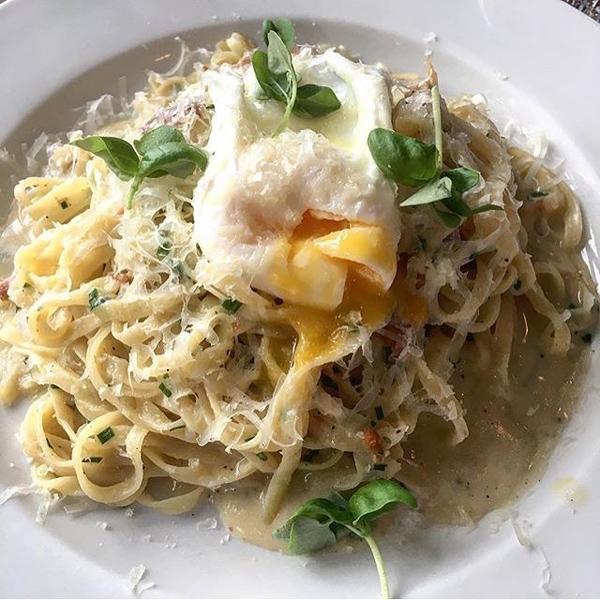 If you are a fan of Italian food, pasta dishes will be a common choice for your dinner, especially if nothing else comes to your mind.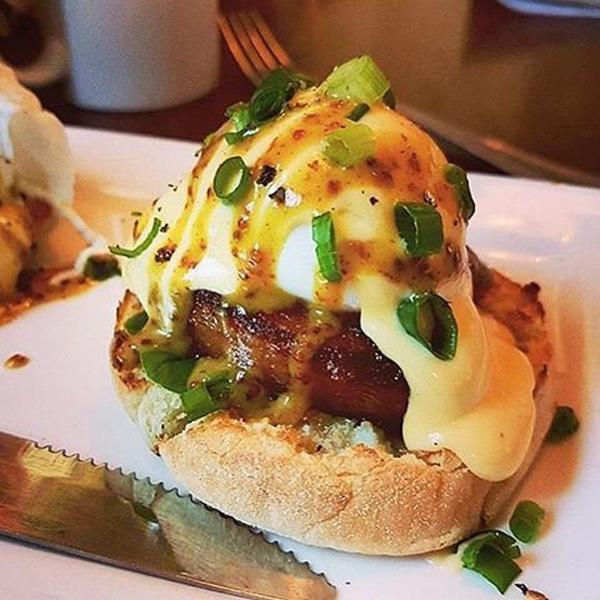 Sauces for food in many countries are an important part of each main meal, especially if you are cooking pasta or meat.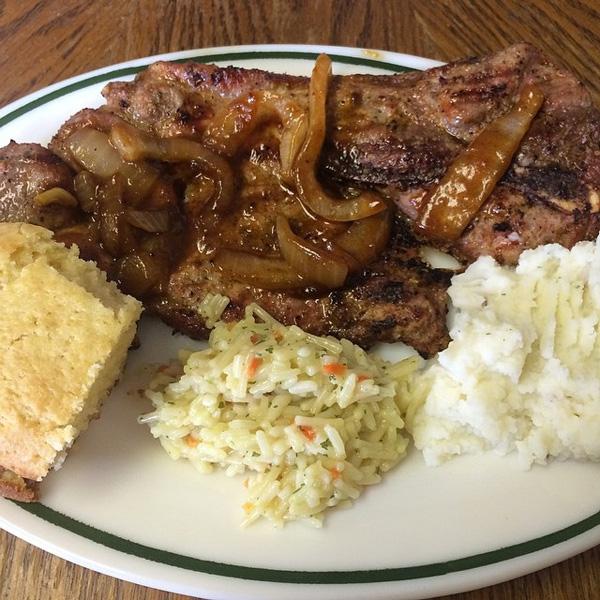 Delicious steak with port sauce made of onion, with the addition of mashed potatoes and rice will please all your guests and your stomach for sure!
Pork steak,mashed potatoes, rice, and corn bread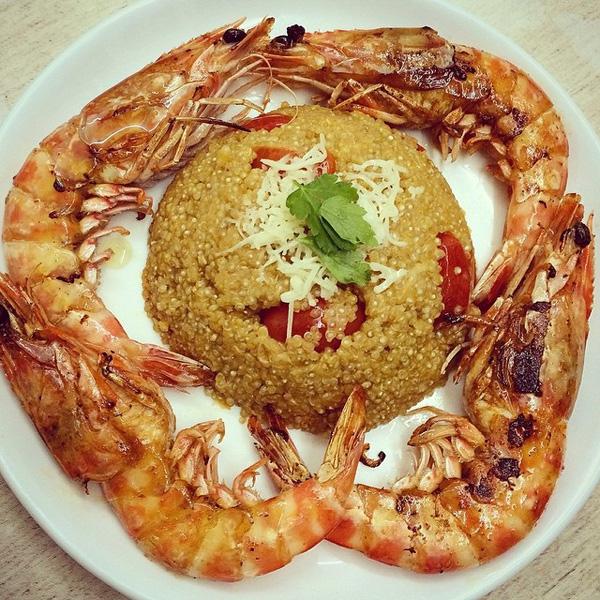 Rice is easily combined with any of the seafood. Risotto can be a good side dish with shrimps, mussels or clams.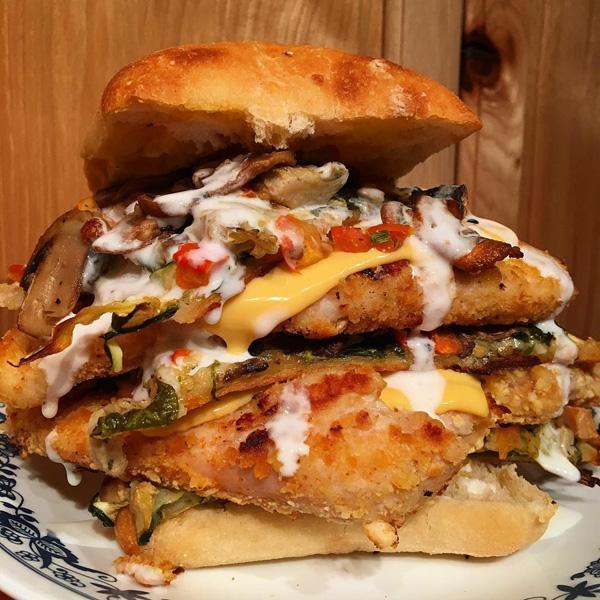 Big bite will need for this giant sandwich. I do not want to repeat the link below where are written all the ingredients. It's hard to resist the temptation!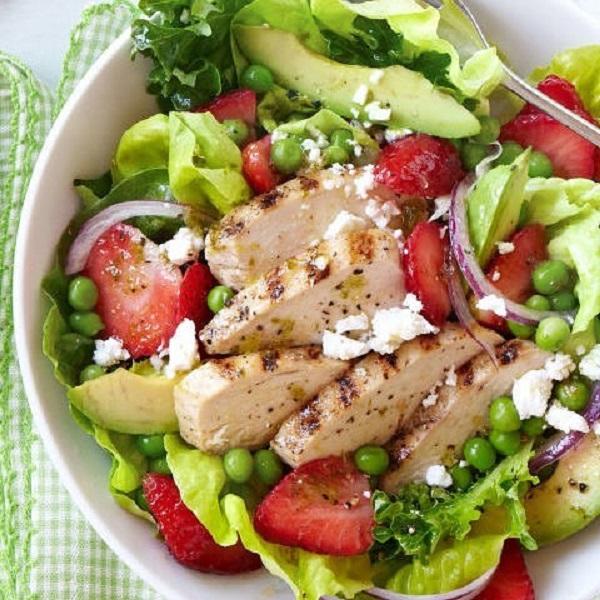 This master cooking combined incompatible – grilled chicken breast, peas, lettuce and onions with strawberries!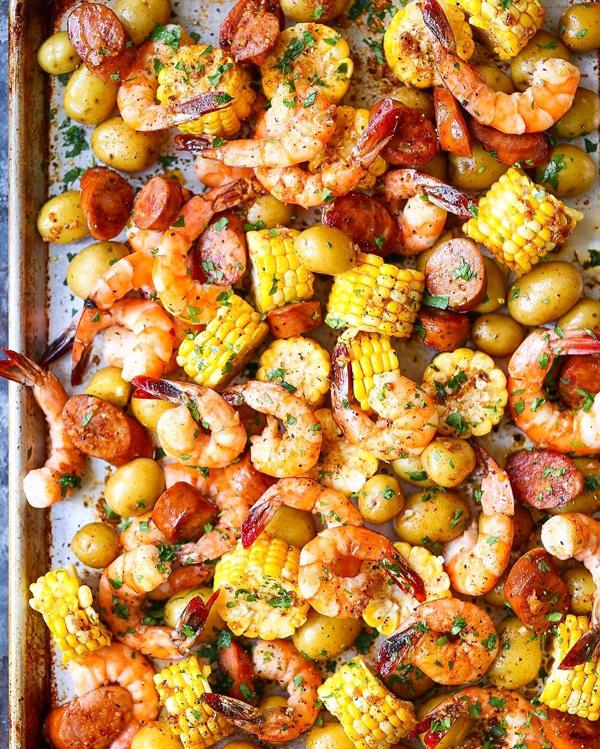 Potatoes is a favorite food for many people, it is easy to combine and even easier to store. Spring is coming soon, and young potatoes arrive. We all know that first potatoes are sweeter than chocolate!!! Add the cooked corn, sausages and a bit of seafood. No, this is not chaos, it is a pleasure for all the senses!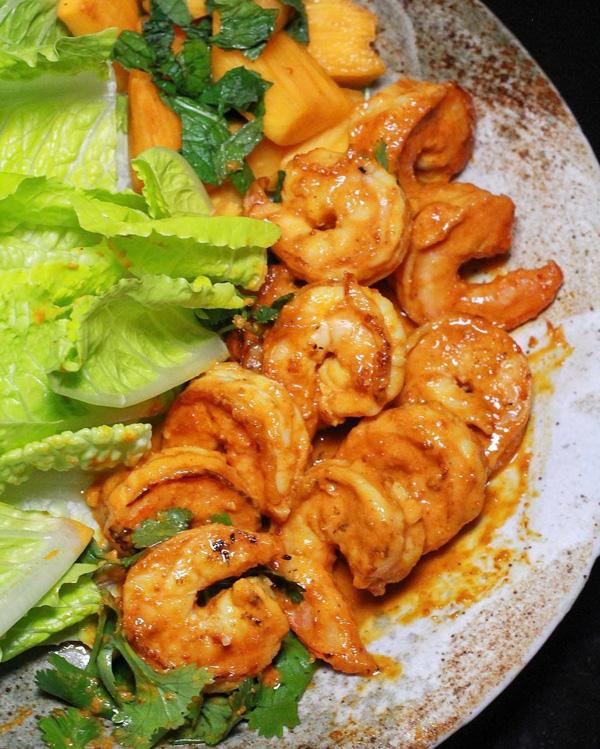 What makes the seafood very healthy are Omega 3 fatty acids that these foods contain. If at least once a week you eat seafood, the risk of a heart attack will be reduced by 50%.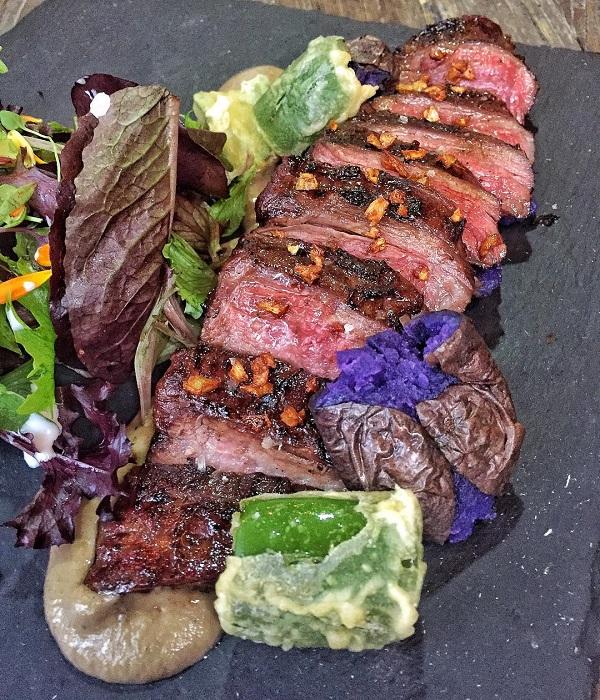 This dish looks delicious and looks very nice. Many people are very skeptical when it comes to medium rare steak but when they try it they surely changing their minds!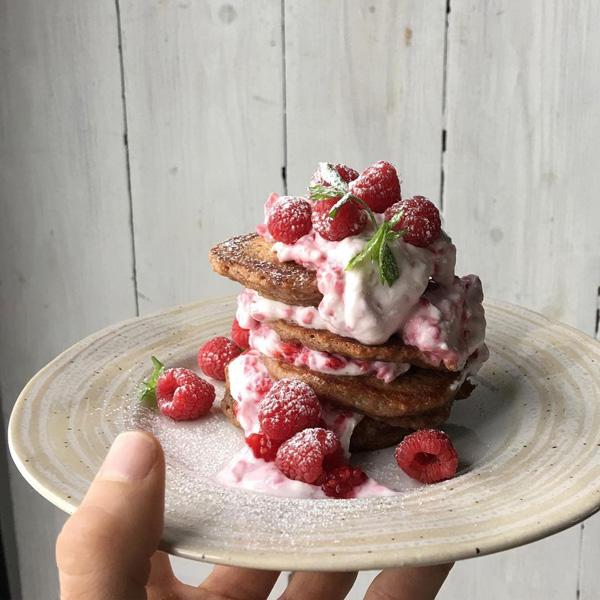 Tasty pancakes with fruit filling will love both, you and your children!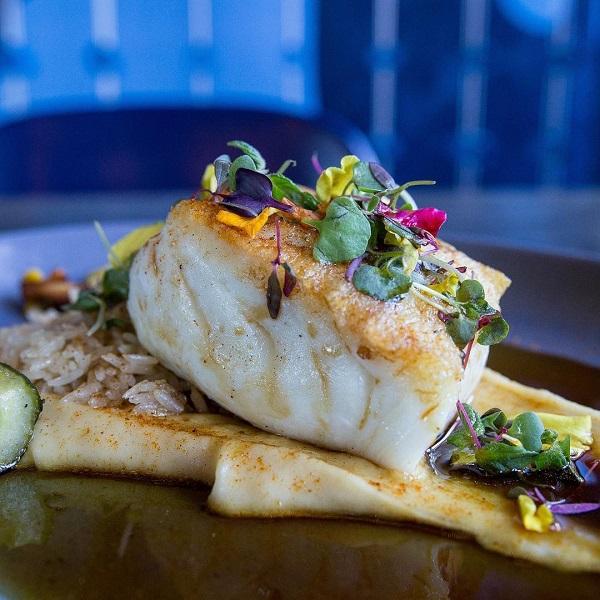 Tasty fillets of your favorite fish you can combine with Pilaf rice, mashed potatoes, mushrooms and corn …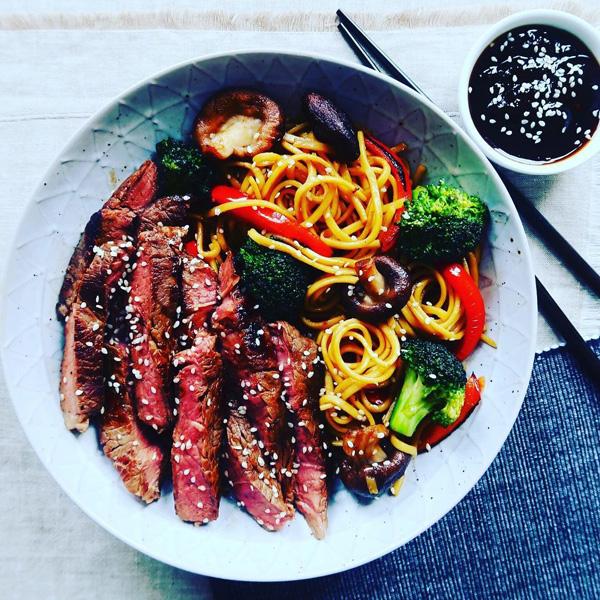 It is almost impossible to imagine the main meal without meat. Here is an interesting idea for combining steak with spaghetti, broccoli, mushrooms and even, occasionally hot peppers.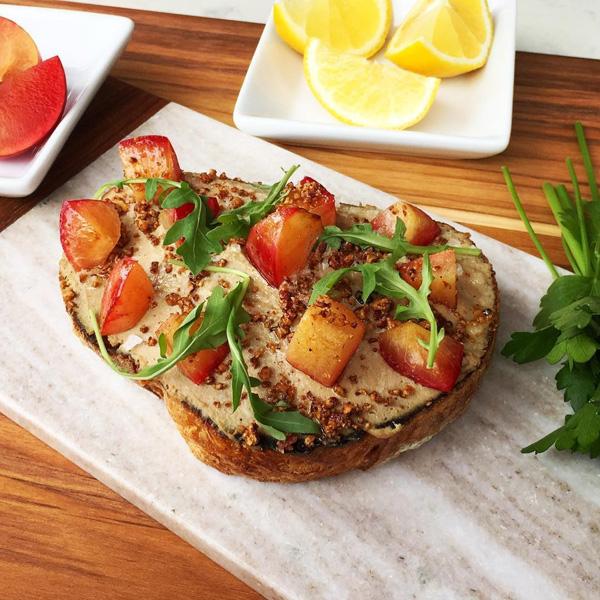 If you rush and do not have much time to divide for food preparation, speed sandwich will fill you up and give you enough energy for the rest of the day.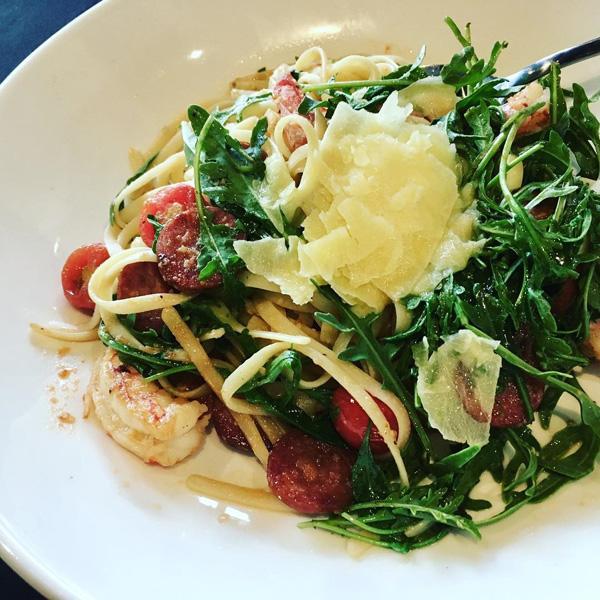 Spring has arrived, so you can enjoy the fresh fruits and vegetables. Shrimps this cook prepared in combination to the cherry tomatoes, garlic, pasta…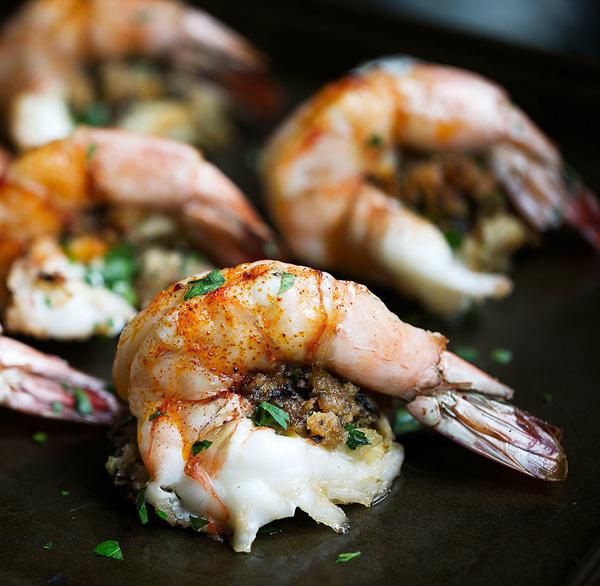 This shrimps with cracker and crab filling serve with parsley and lemon wedges around them.
Lemon with the addition of various spices is an important addition to dishes of meat, chicken, fish, venison, veal. Very often it is the implementation in cakes. Lemon can be mixed with olive oil, mayonnaise, egg whites…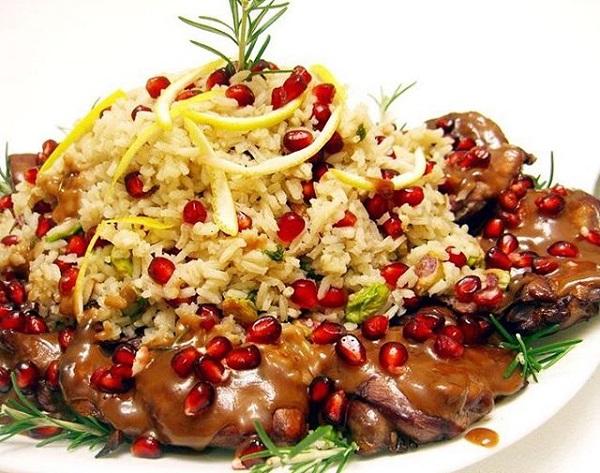 Steak can serve with a variety of sauces, usually of white or red wine. This is the most respected piece of beef that can be found and it is a great base for the various contributions.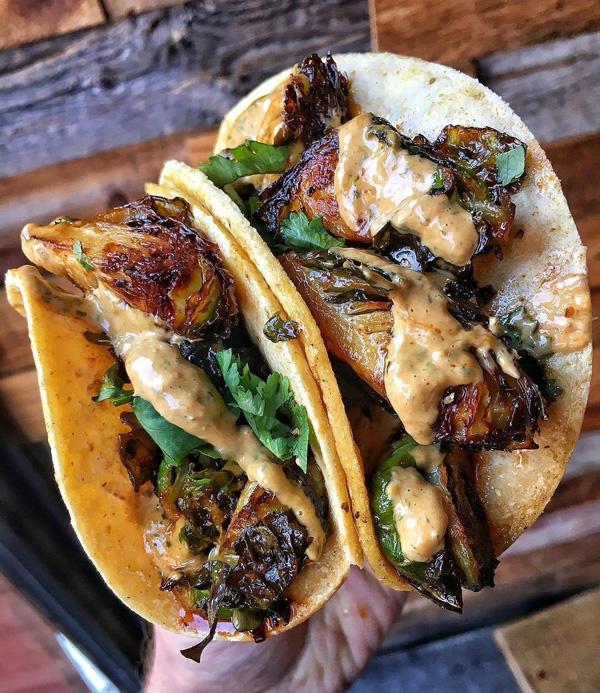 Tortillas you can make in your own kitchen or to buy them if dough isn't your specialty. Whatever you do, your dinner guests or members of the house ("regular guests") will surely be delighted.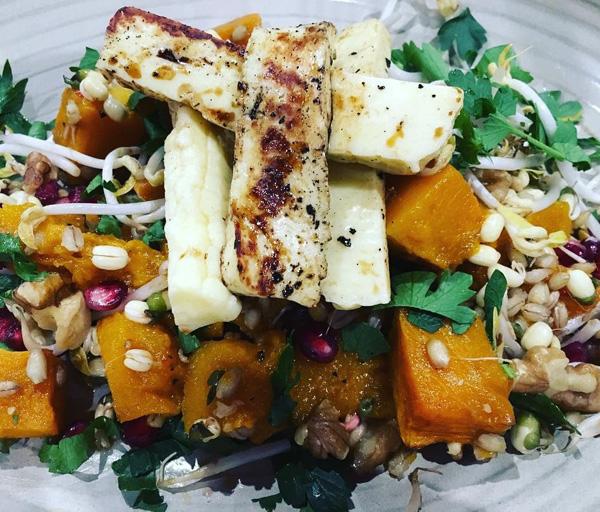 What are the ingredients write in the link below, and I would add that the pumpkin is very healthy and rich in vitamins. It is cultivated for its seeds also, from whom people get the pumpkin oil. Pumpkin oil is rich in omega 3 fatty acids, increases energy, contributes to the beautiful appearance of the skin, affects the functioning of the brain and regulates cholesterol levels. Pumpkin seeds are recommended for pregnant women, nursing mothers, the elderly and people with liver disease.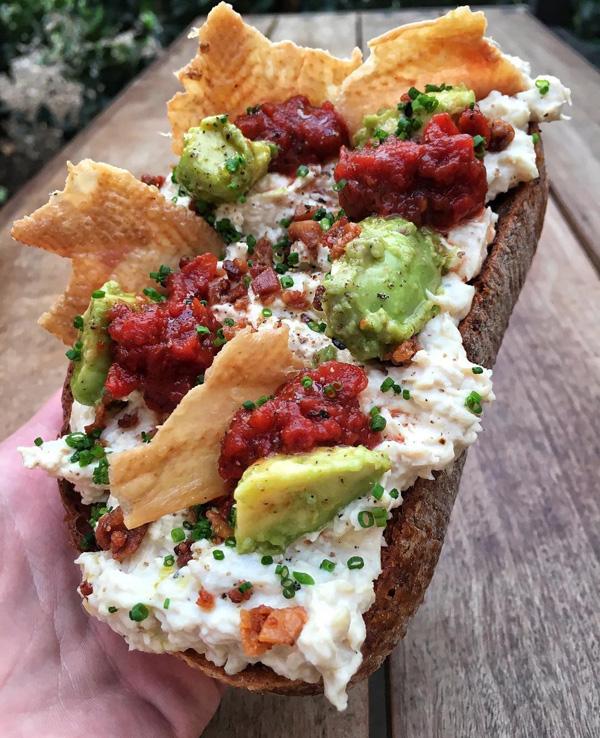 Chicken contains less fat and calories compared to other types of meat. It contains vitamins B3 and B6 and selenium. It is very important that it be well thermally processed because the chicken is warehouse of bacteria E. coli and insufficiently heat-treated can lead to urinary problems.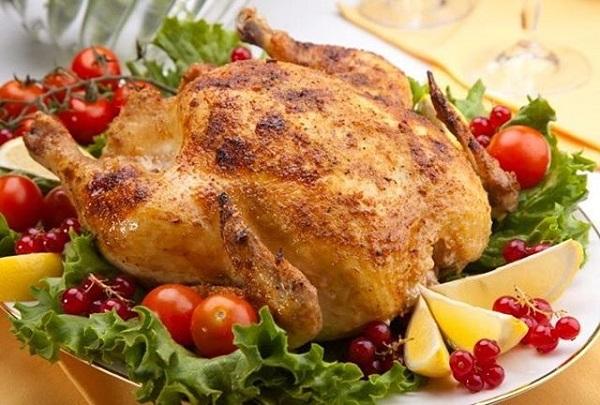 And finally, roast chicken. Is there a tastier dinner. Pleasure is guaranteed. To the chicken and salad I would add potato, actually I would bake chicken on potato to make potatoes taster- it will take chickens aroma. There won't be mistakes for sure!