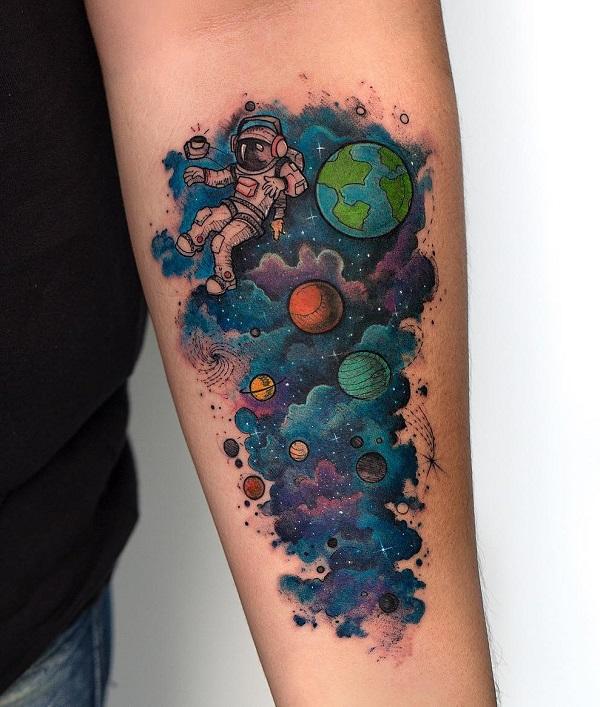 Lost astronaut among the stars of universe. The artistic rendering gives people a lot of imagination. Just wonder what's going on? Source
Tattoos are very popular in today's modern world. When we walk through the street, it's becoming more and more rare to see someone who does not have any tattoos. Astronaut Tattoos are great ideas for people who have passion on space and curiosity on universe. People with astronaut tattoo are proudly wearing tattoos on their fingers, face,arms, back … And they stand well for them. It's all a matter of taste, but what's more important is to be happy. There is no shorter topic neither the answer with more significance. Think about that. Are you happy?
Whatever you do in life, do it out of love, because that's the only right thing. Do things that make you happy, because only you will be breathless over and over again. And you certainly know that life is not measured by the number of breaths but moments when we are breathless. If you like the tatoos and you like what it looks like, get it. It's so simple mathematics. Proudly stand behind your words and deeds. Do not be cowards.
However, when deciding to work on a tattoo, keep in mind all the rules that you must comply with before and after tattooing. This is important because of your health, above all, but also in order for the ethodis to fade well and not have an infection. About all these rules will best inform you your own tattoo master.
The toughest partition of tattoos is on primitive and modern. Primitive symbols are drawn in a tribe and represent its symbol. Modern tattoos are more effective, they have a message and show someone's personalities. They can also be associated with a member of an organization or group.
Tattoo solely for your own sake and ask about tattooing studies well. When making a decision where to be tattooed, keep in mind that you salute a couple of days before. Many worry about how much it will cost, but remember that the price should not at all have a role in making the decision where you will be tattooed. I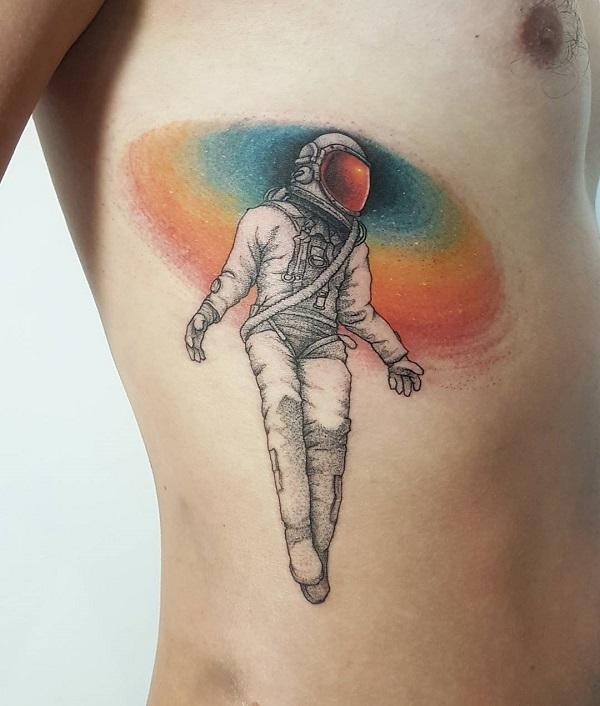 Light and graceful figure of astronaut dressed character tattoo. She looks a dancer with mind of universe.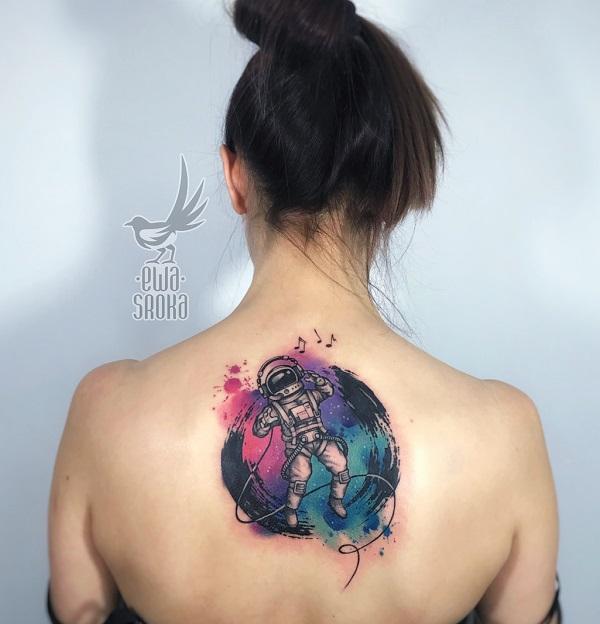 Perfect combination of astronaut, solar and music elements. A nice tattoo ideas who loves these subjects.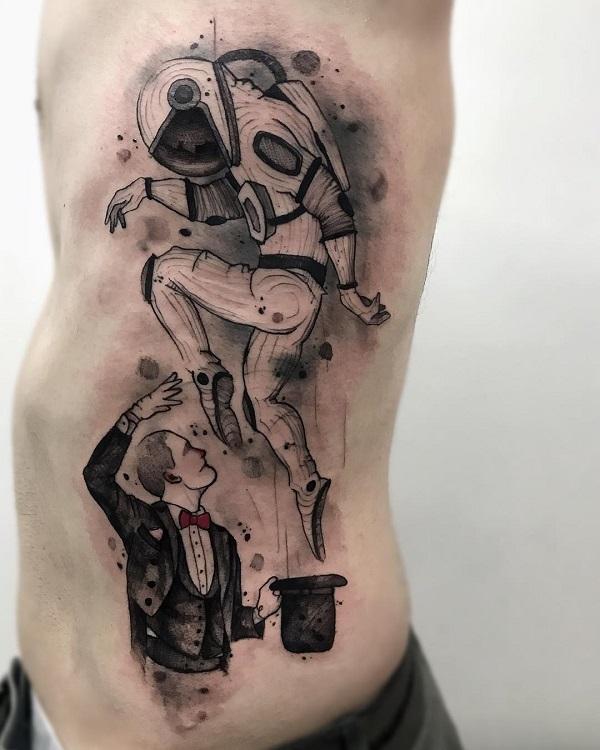 The magician and his conjured astronaut. Who has more wisdom?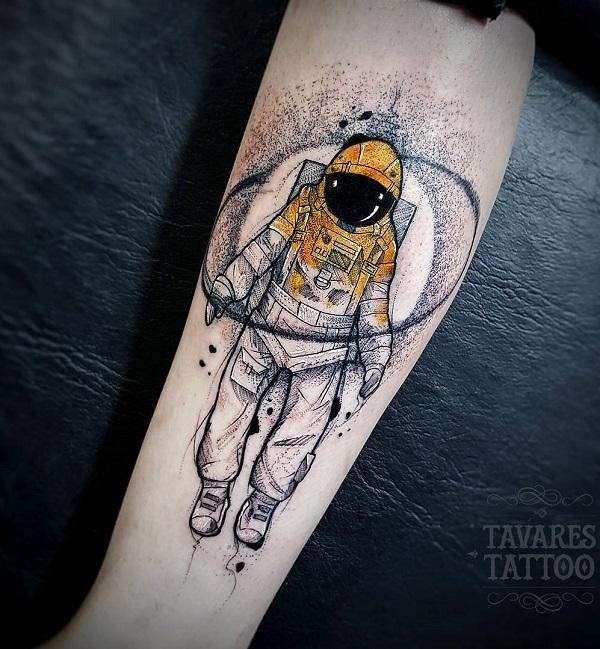 A quick sketch of astronaut tattoo on forearm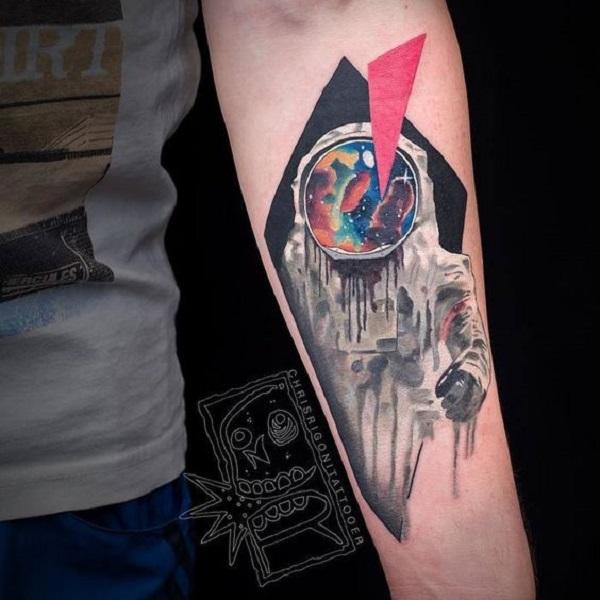 Surrealistic tattoo which originated from the theme of astronaut. It's always mysterious to have these tattoos which tend to raise imaginations.
A cute astronaut character painted on watercolor background. I always love such artistic tattoos.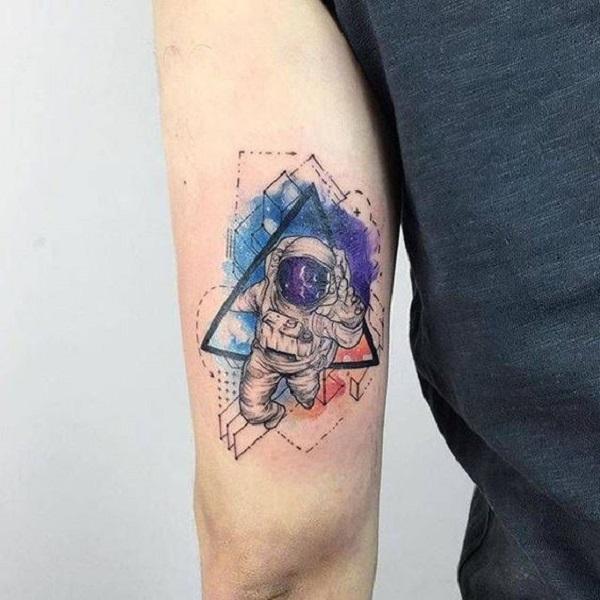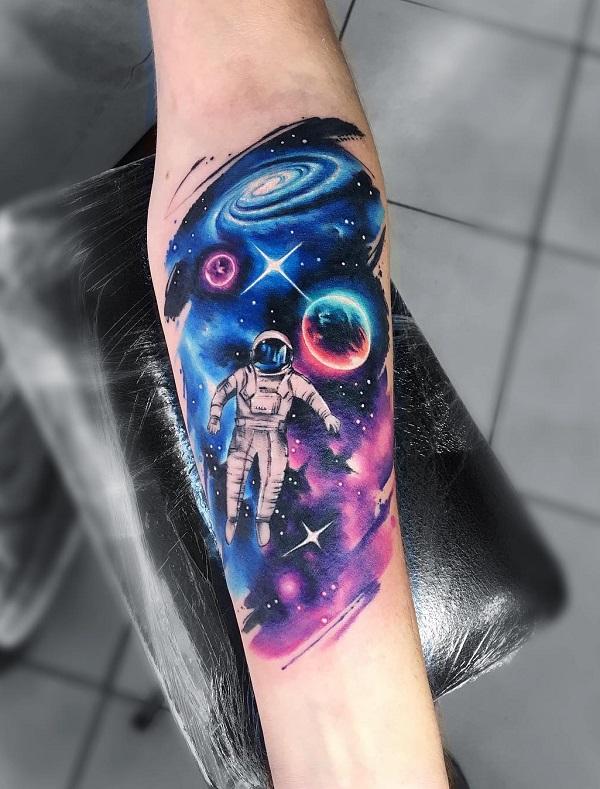 The world of fantasy. Is the lonely astronaut in a beautiful night or the eve of star war?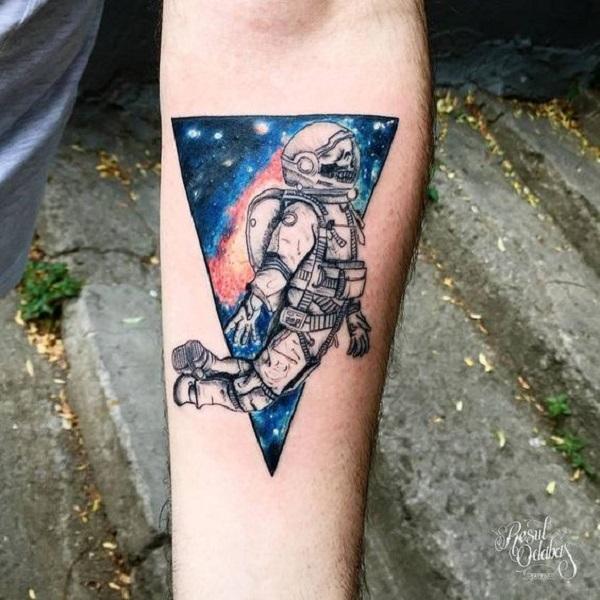 Astronaut and space, reminding of Apollo moon landing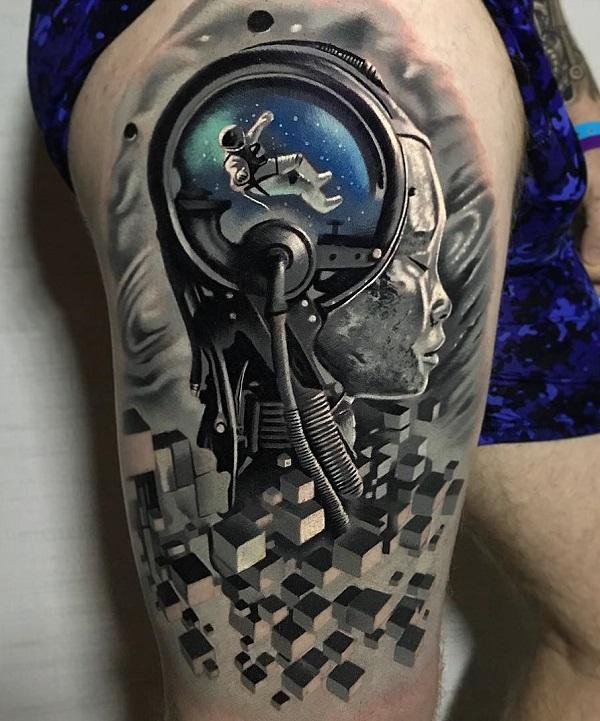 Astronaut in the mind of robot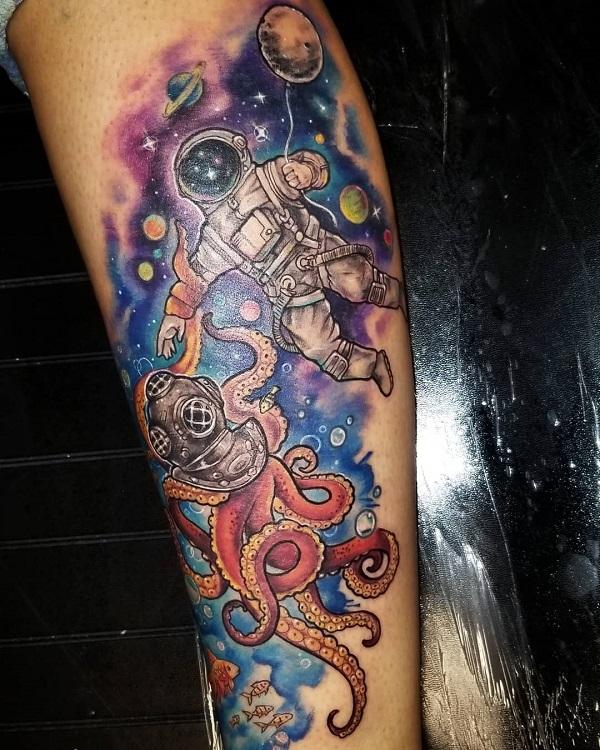 The war between foreign evading creature and astronaut, the defender of the earth.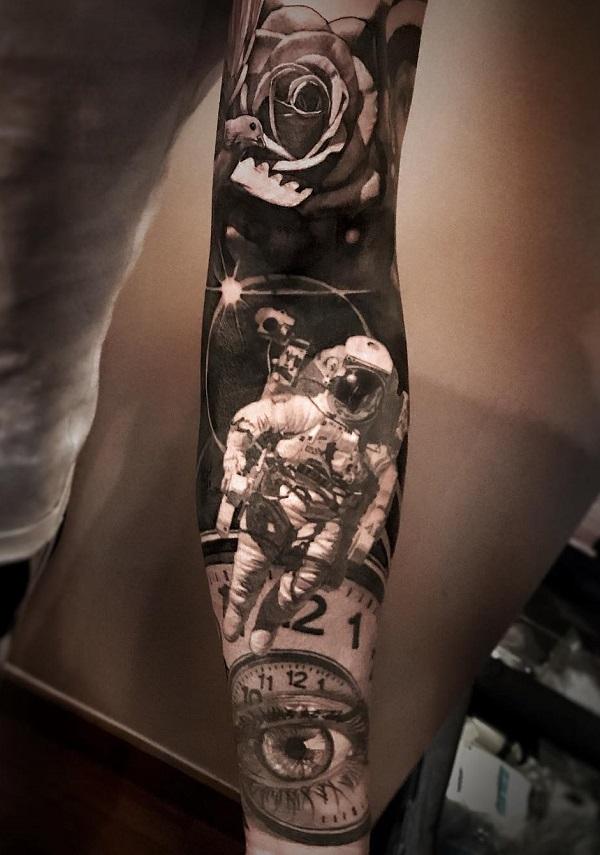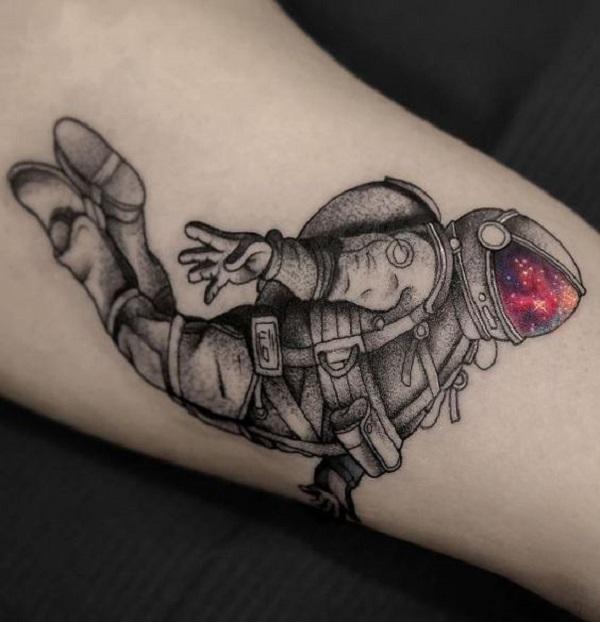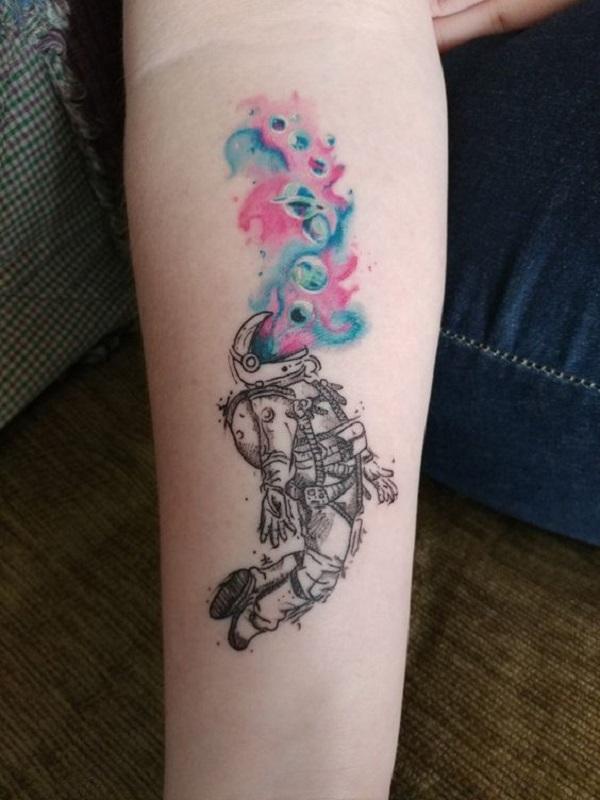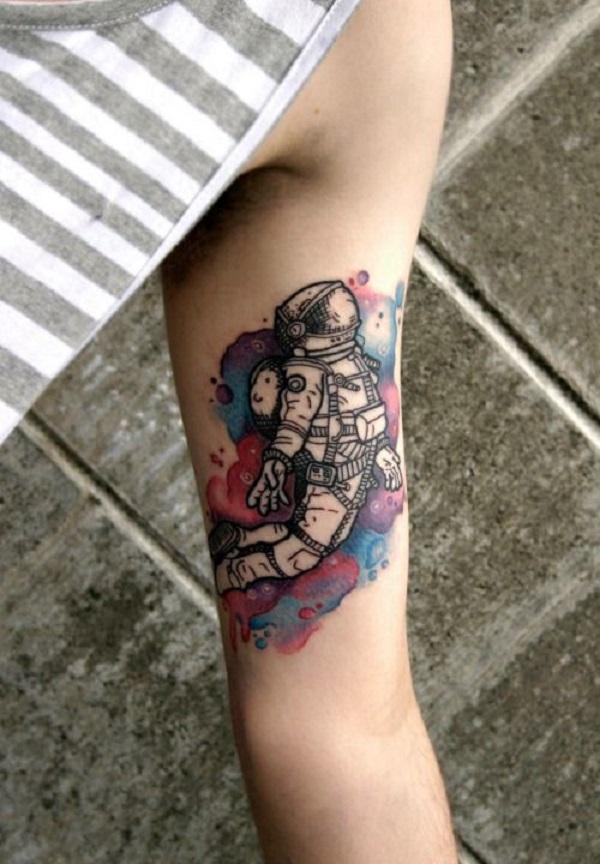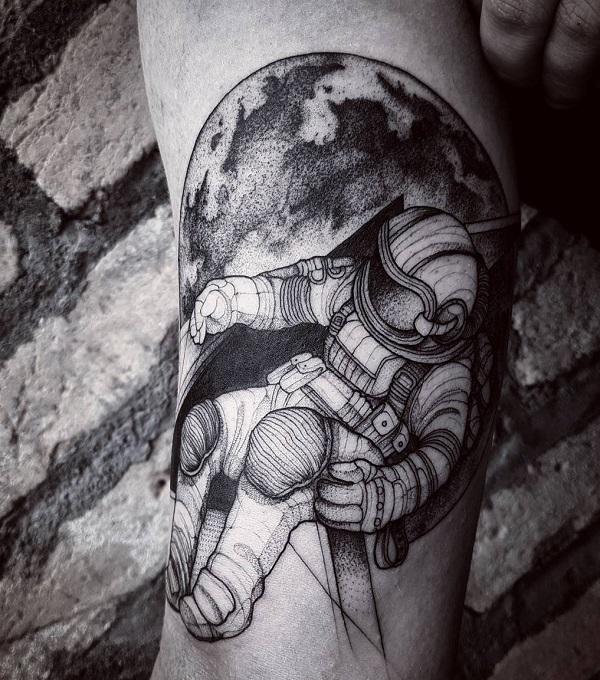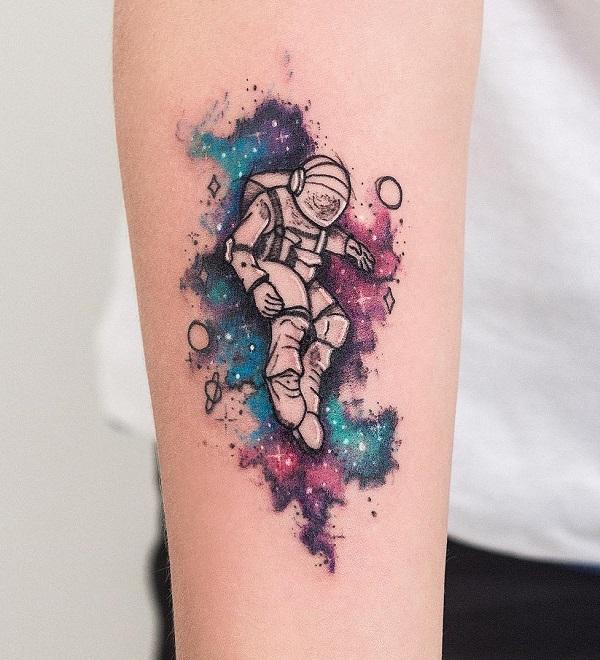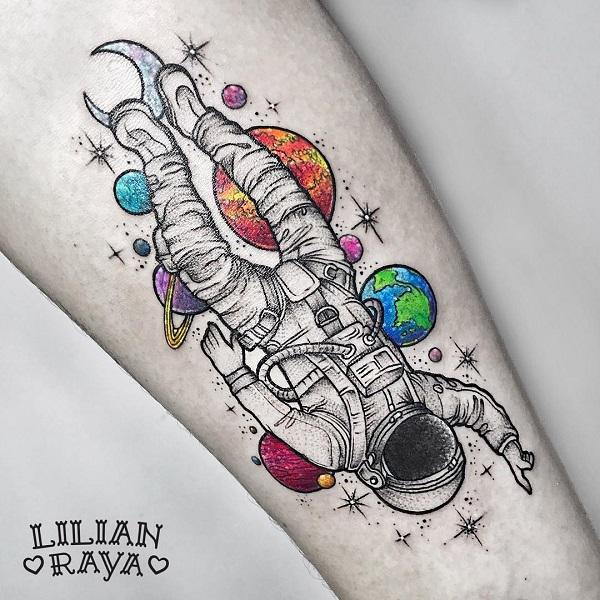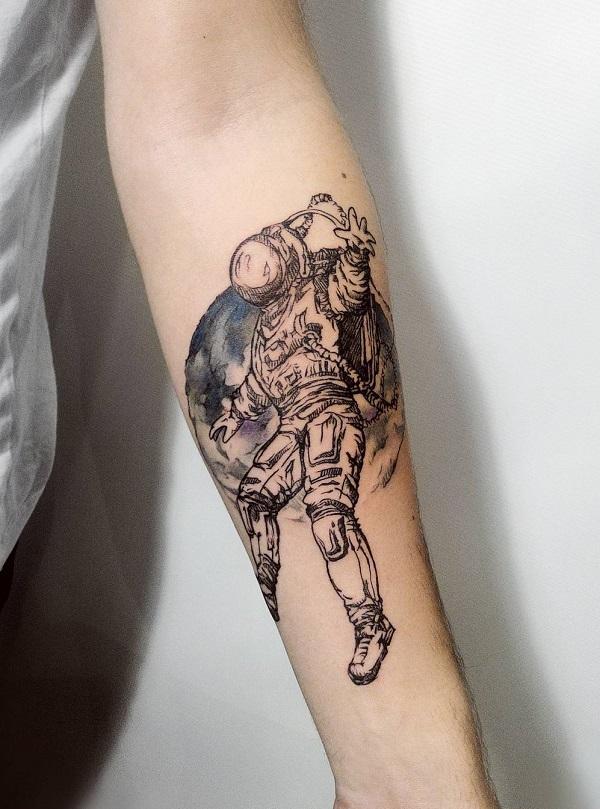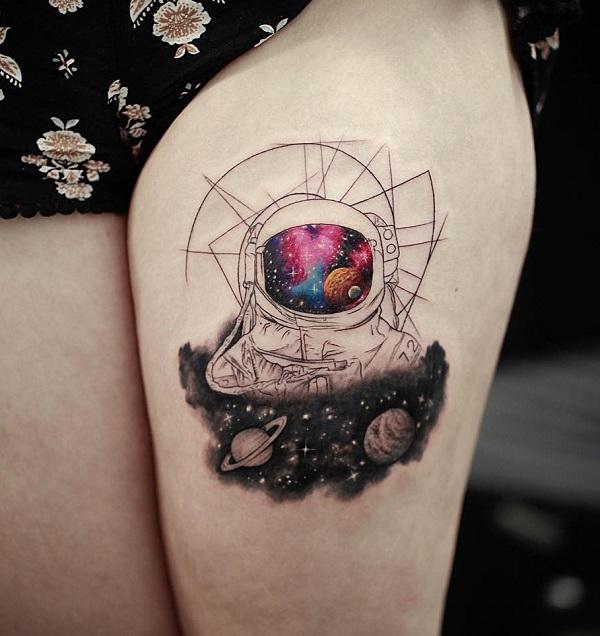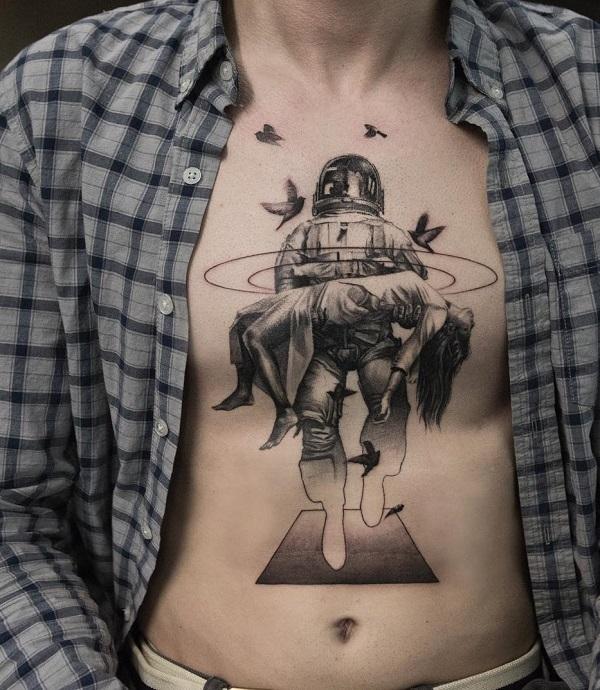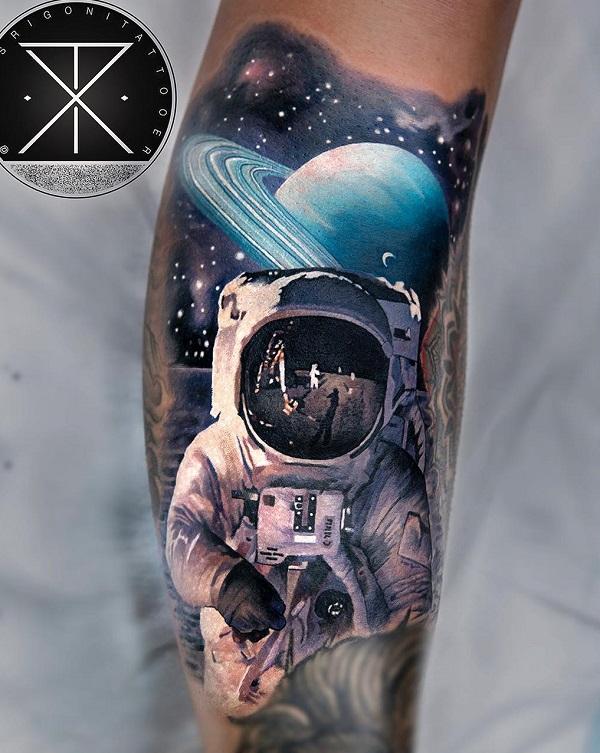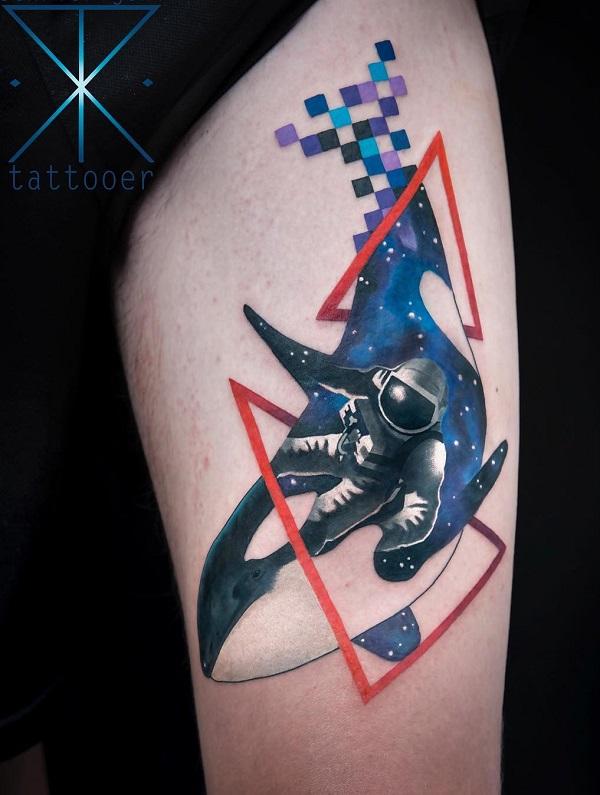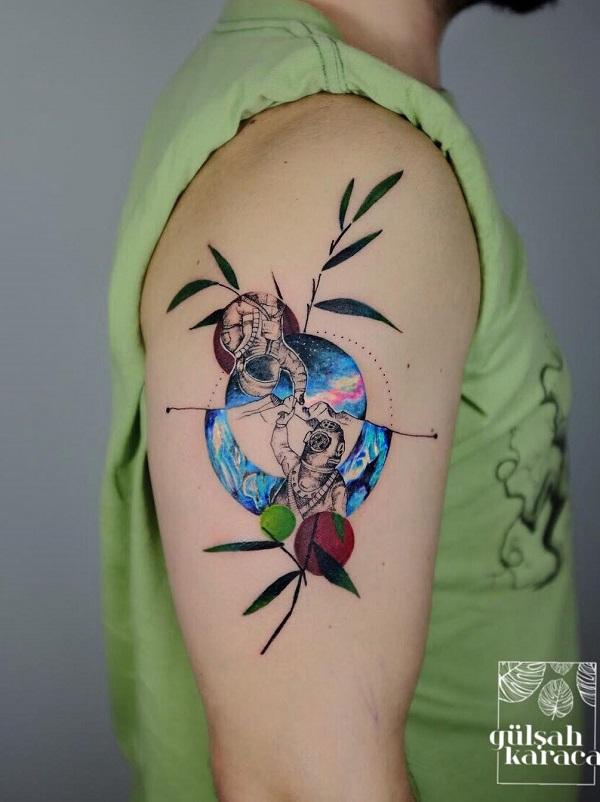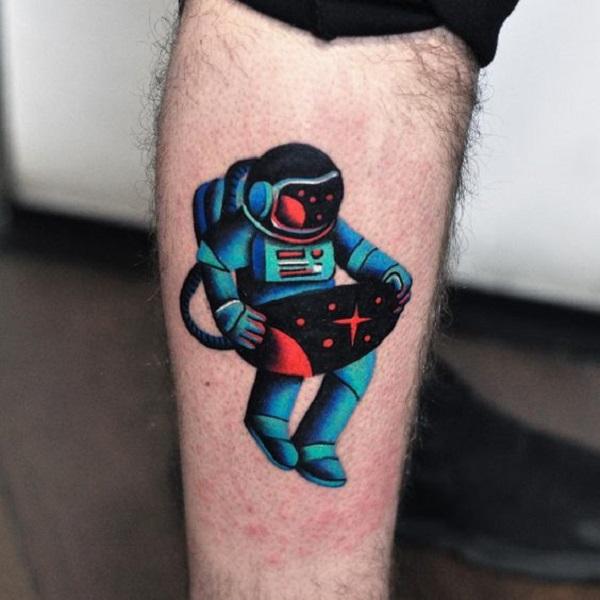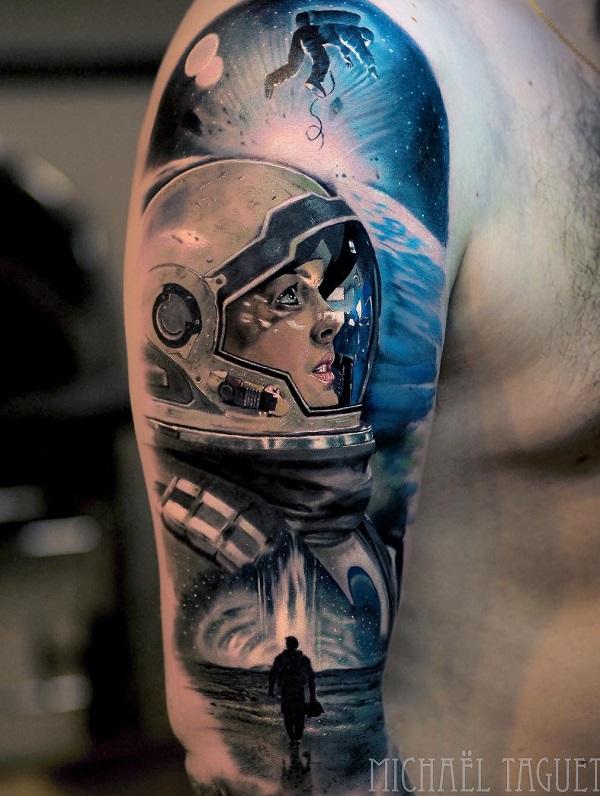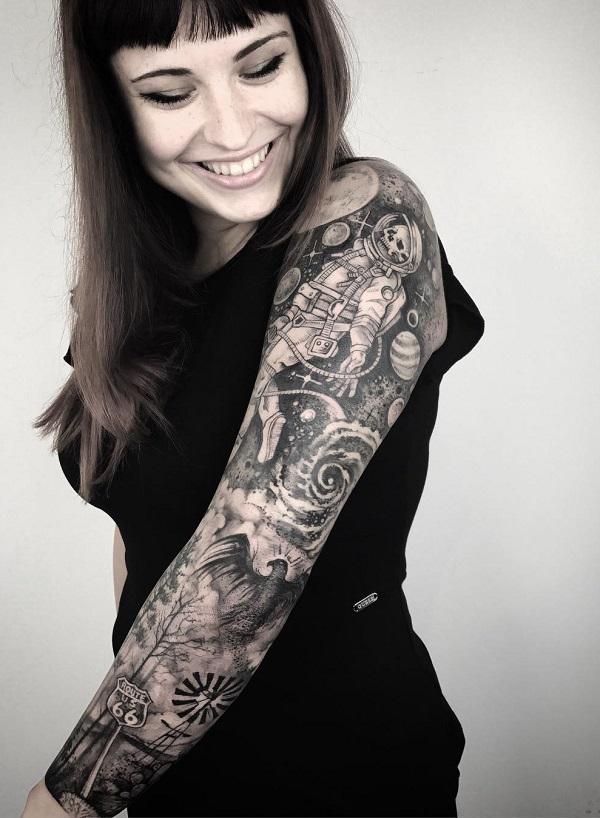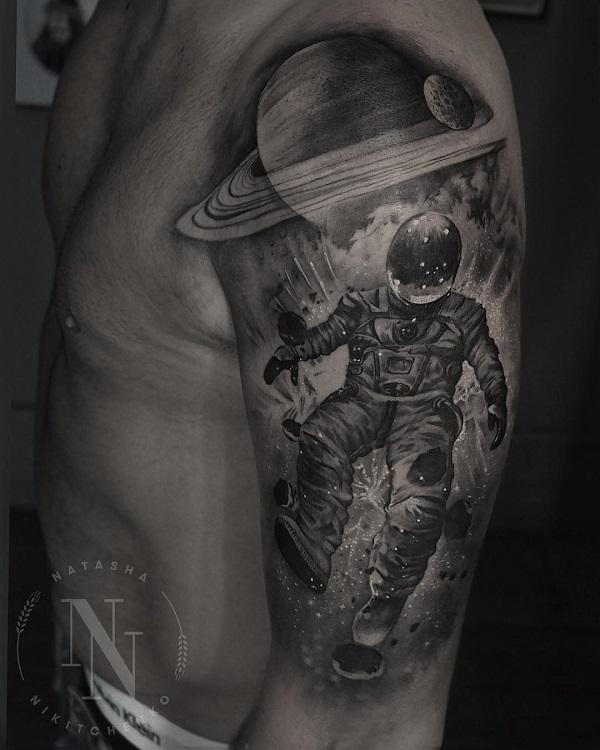 Astronomy tattoo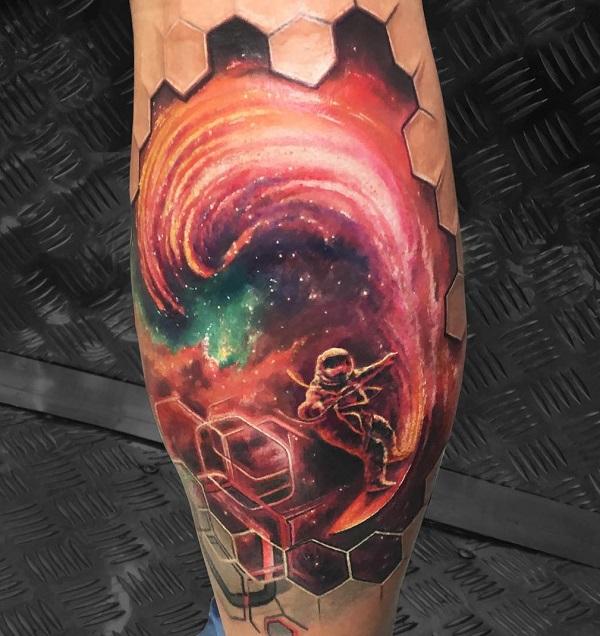 Astronaut and space tattoo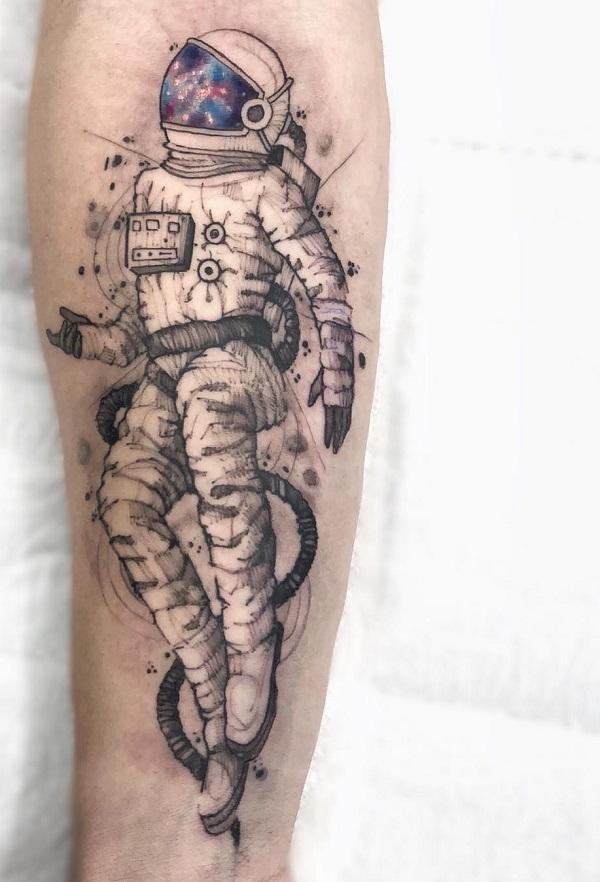 Astronaut character tattoo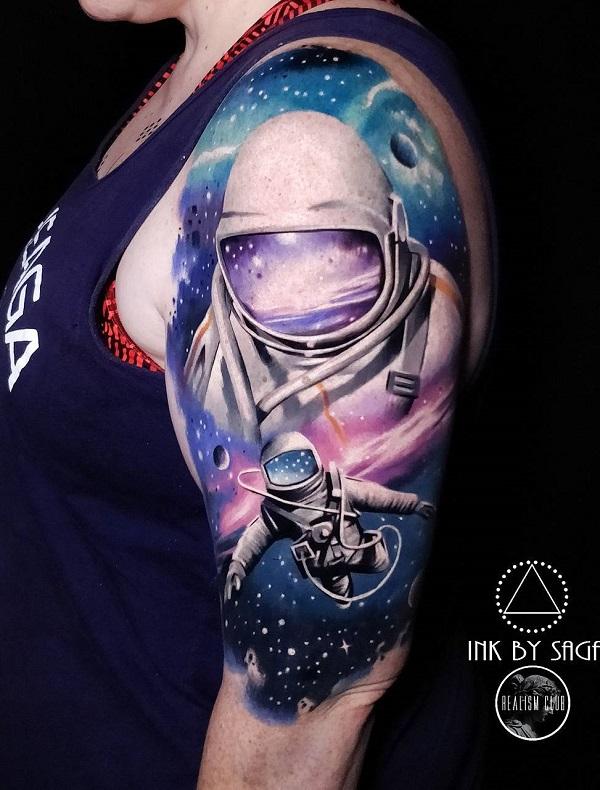 Astronaut dream sleeve tattoo