Tattoos are very popular in today's modern world. When we walk through the street, it becomes rare to see someone without any tattoos. Astronaut tattoos are great ideas for people who have passion on space and curiosity on universe. People with astronaut tattoo are proudly wearing tattoos on their fingers, face, arms, back … And they stand well for them. It's all a matter of taste, but what's more important is their meanings. There is no shorter topic and answers to their significance.
Meanings of astronaut tattoo
An astronaut is a person trained to pilot a spacecraft or work on scientific research in space flight. The adoption of astronaut as spacecraft pilot is the outcome of cold war in 1960s. At that time NASA selected astronaut, meaning "sailor among the stars" while USSR used cosmonaut to differentiate from each other. Nevertheless, the astronaut became the hero and idolized from the very beginning. People applaud as whoever was able to travel in universe was mysterious God but now humans in astronaut costume.
Although some of well-known astronauts faded in public, their spirit goes forever in one's mind. An astronaut represents the dream to breakthrough of one's capability or limit. Astronaut tattoos are designed for those adore mysterious universe and aerospace technology. Someone like to fly like birds, then go birds tattoo. If you are a fan of science fiction, space tattoo may be your choice.
Whatever you do in life, do it out of love, because that's the only right thing. Do things that make you happy, because only you will be breathless over and over again. And you certainly know that life is not measured by the number of breaths but moments when we are breathless. If you like the tattoos and you like what it looks like, get it. It's so simple mathematics. Proudly stand behind your words and deeds.
Astronaut tattoo ideas
Astronaut could bring you back to your childhood full of curiosity. If you are overwhelmed with different kinds of tattoo ideas, and would like to have a touch of this new subject, pleas enjoy the following collection.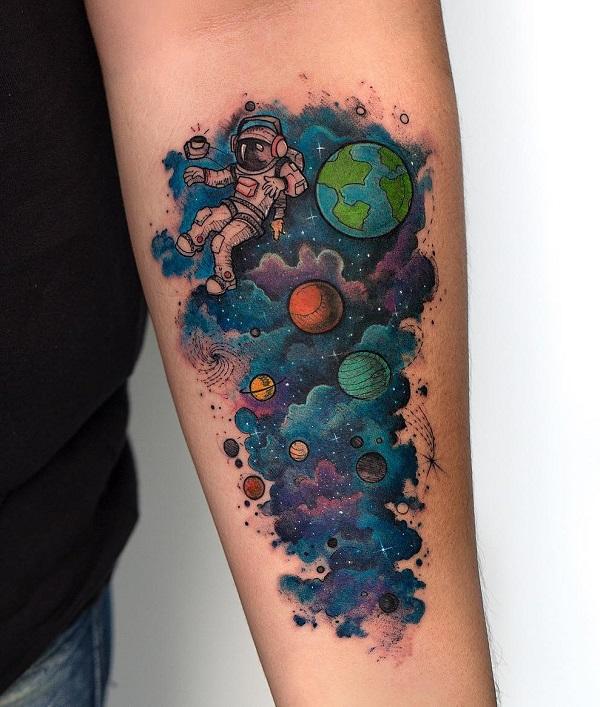 Lost astronaut among the stars of universe. The artistic rendering gives people a lot of imagination. Just wonder what's going on? Source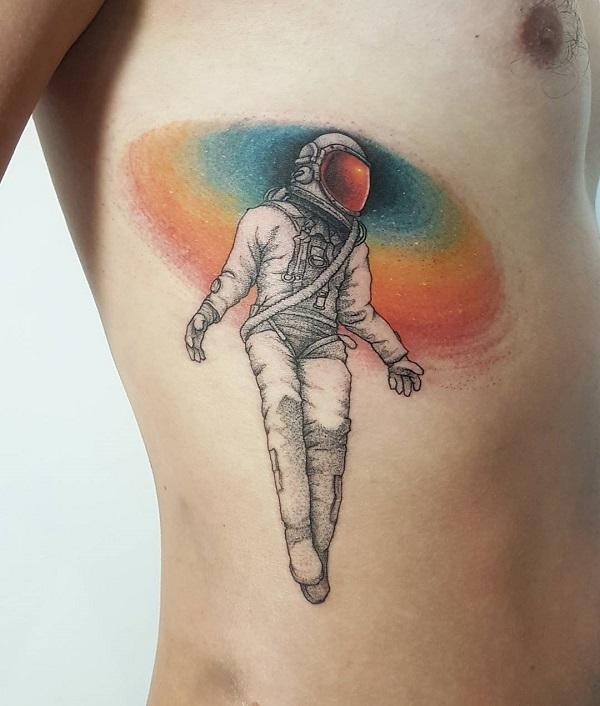 Falling down with rainbow
Light and graceful figure of astronaut dressed character tattoo. She looks a dancer with mind of universe.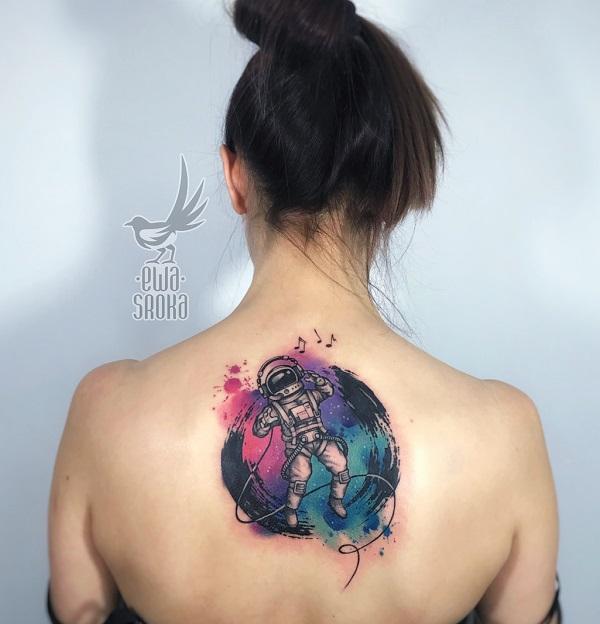 Astronaut back tattoo
Perfect combination of astronaut, solar and music elements. A nice astronaut tattoo ideas who loves these subjects.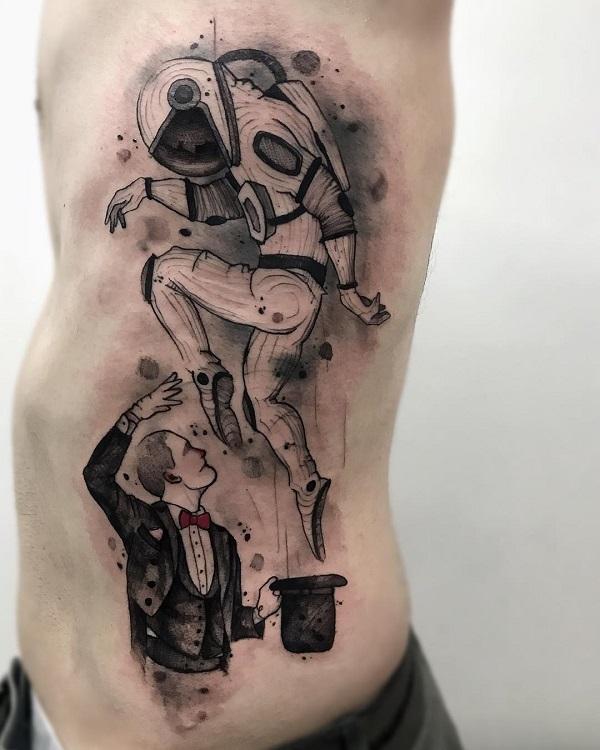 The magician and his conjured astronaut. Who has more wisdom?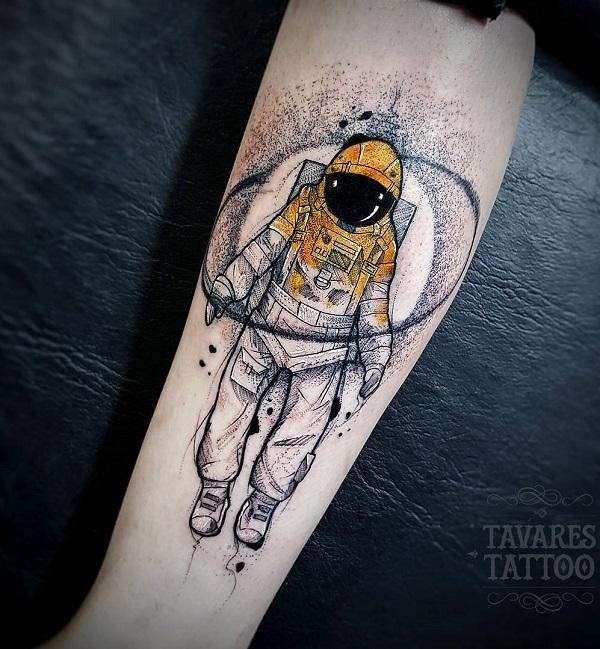 A quick sketch of astronaut tattoo on forearm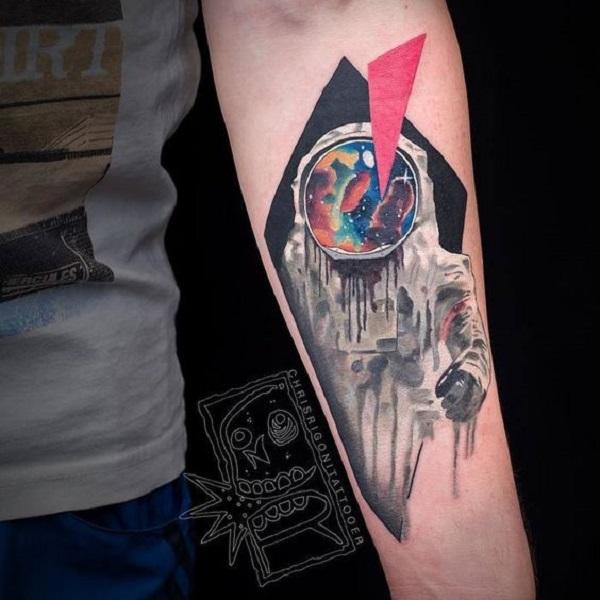 Surrealistic tattoo which originated from the theme of astronaut. It's always mysterious to have these tattoos which tend to raise imaginations.
A cute astronaut character painted on watercolor background. I always love such artistic tattoos.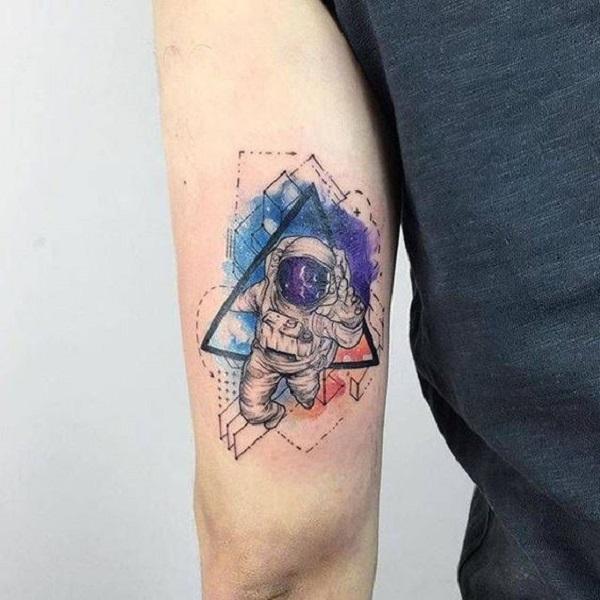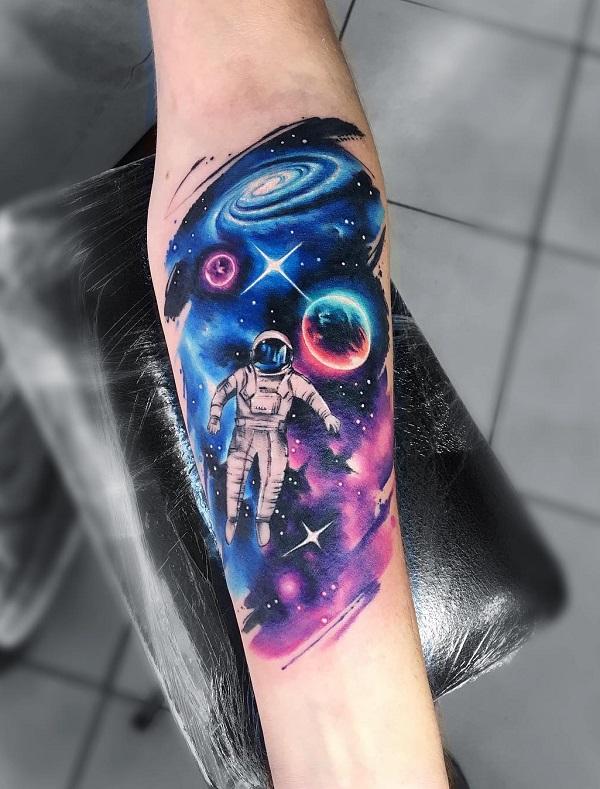 The world of fantasy. Is the lonely astronaut in a beautiful night or the eve of star war?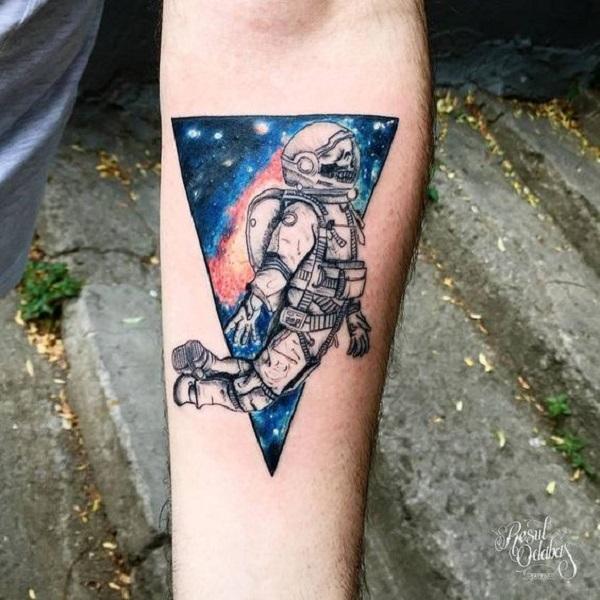 Astronaut and space, reminding of Apollo moon landing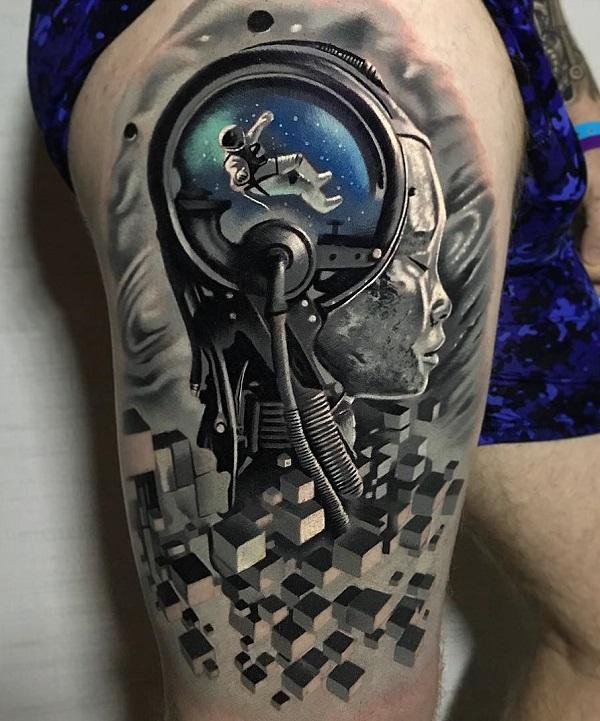 Astronaut in the mind of robot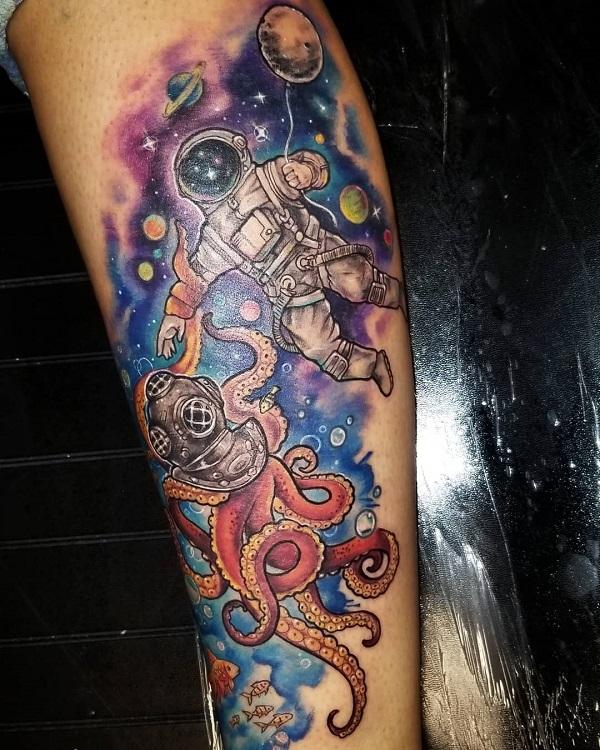 The war between foreign evading creature and astronaut, the defender of the earth.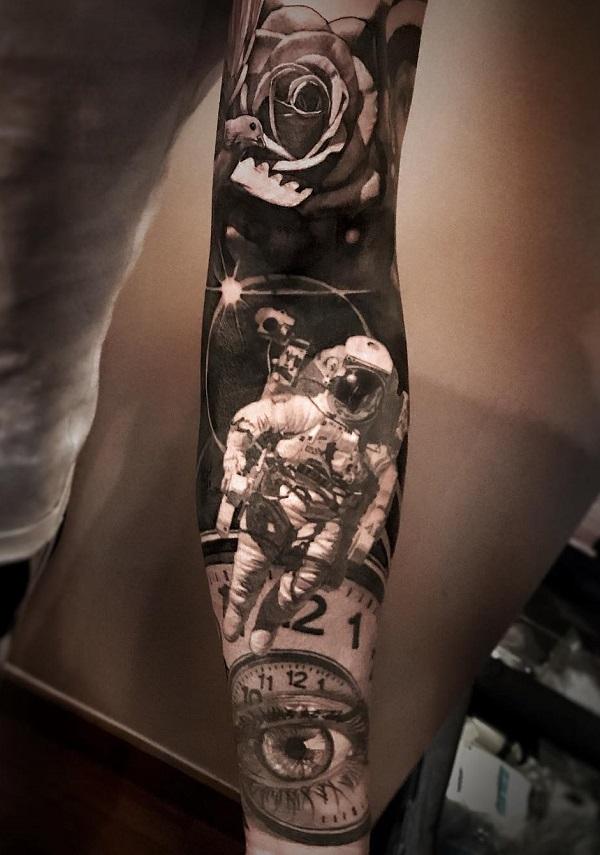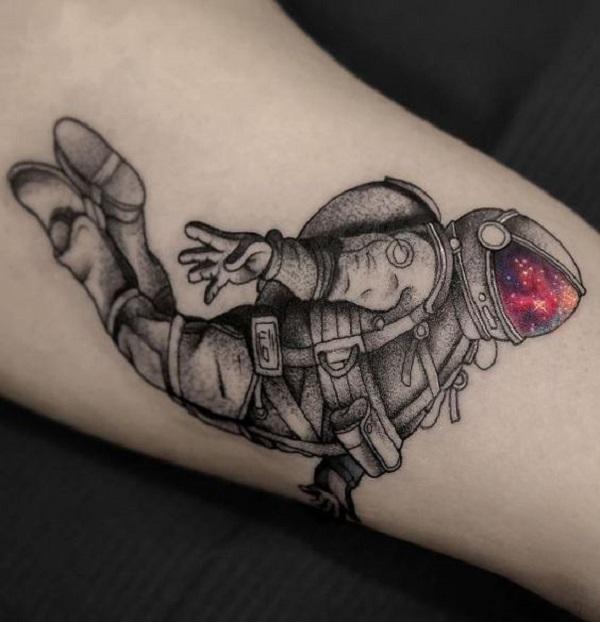 Flying astronaut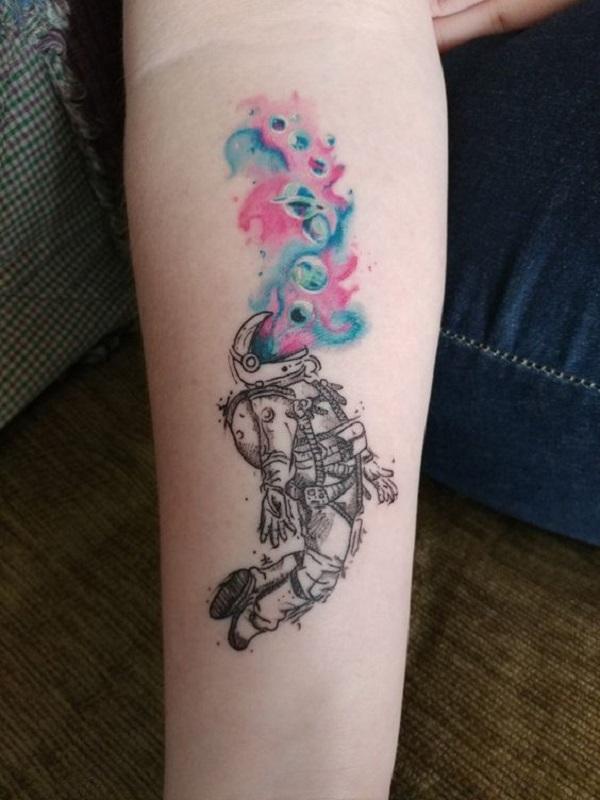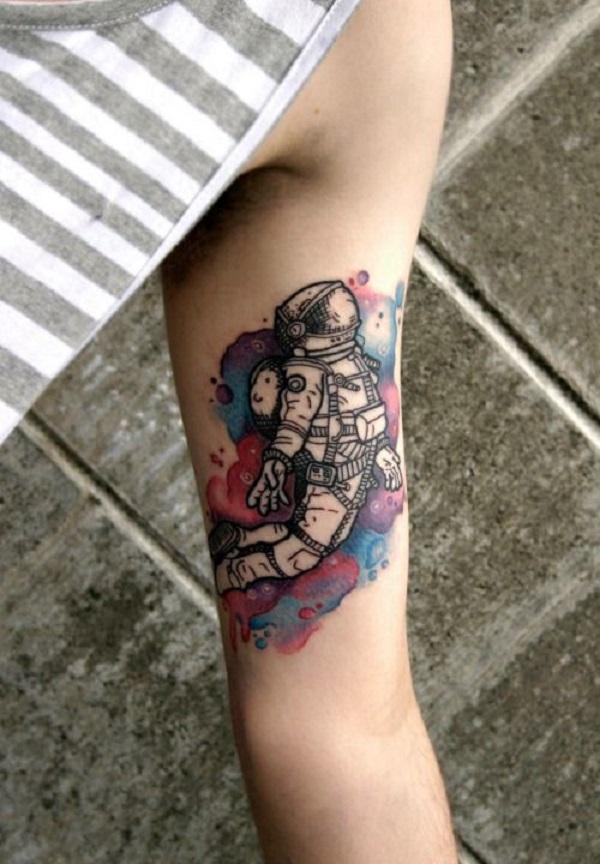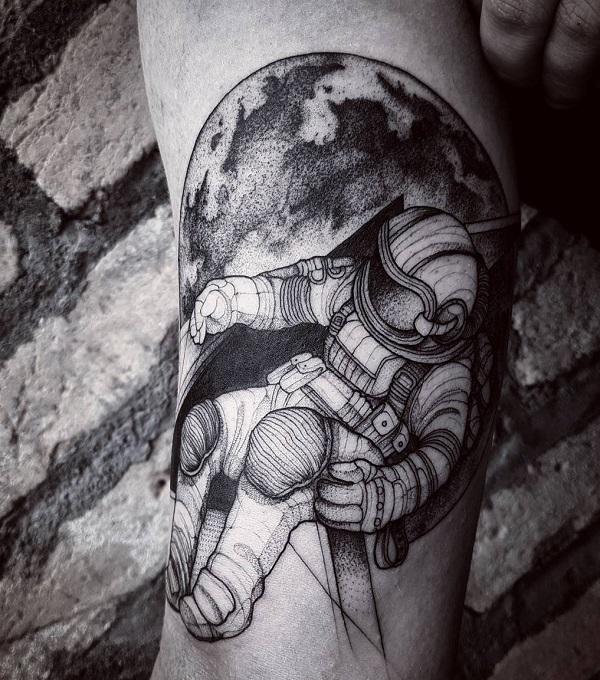 Greyscale astronaut in Weightlessness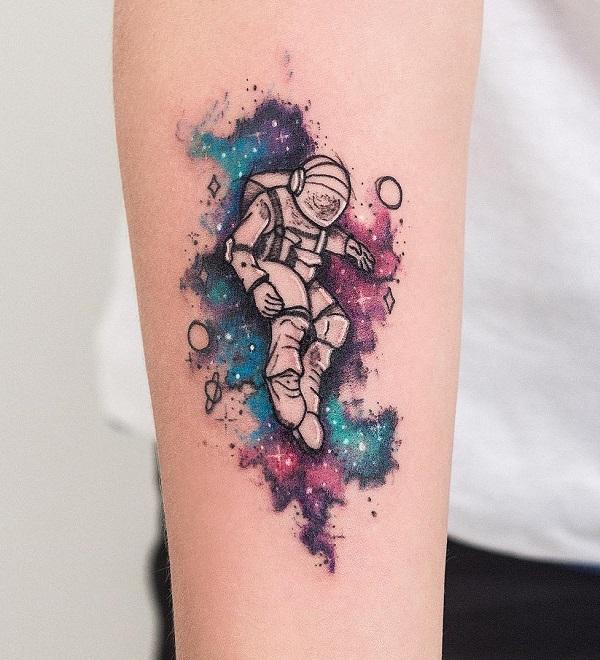 Astronaut floating in colored space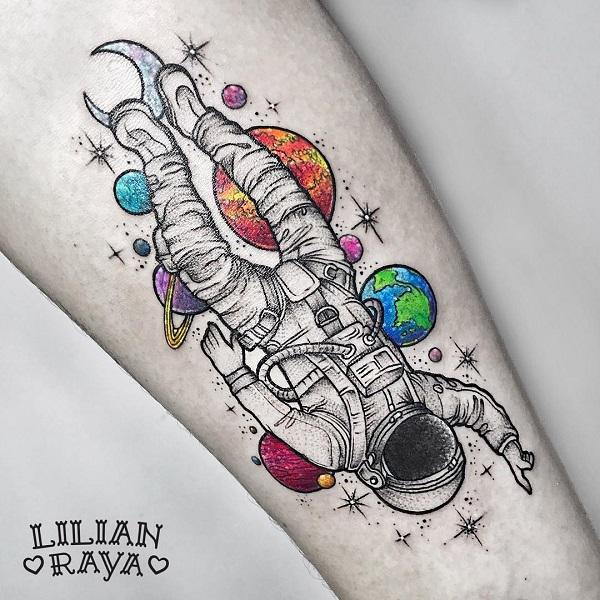 Black and white astronaut upside down and colored planets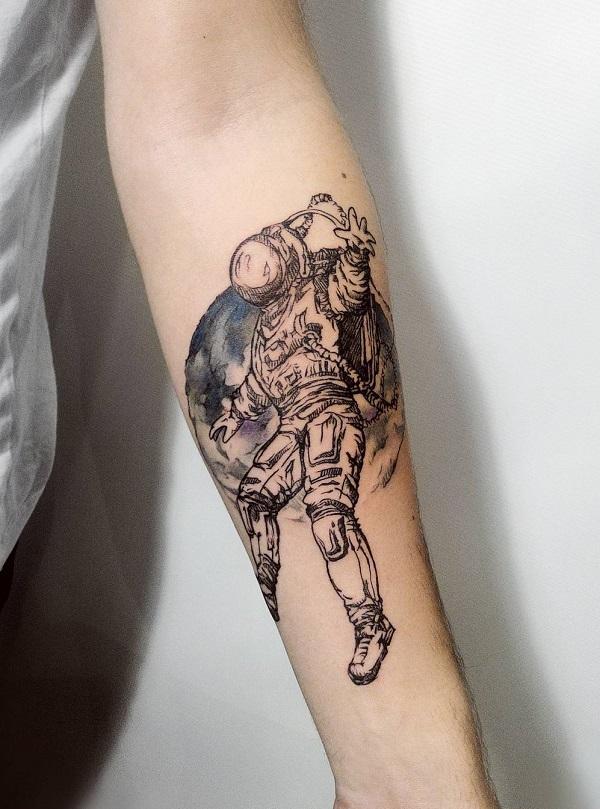 Astronaut outline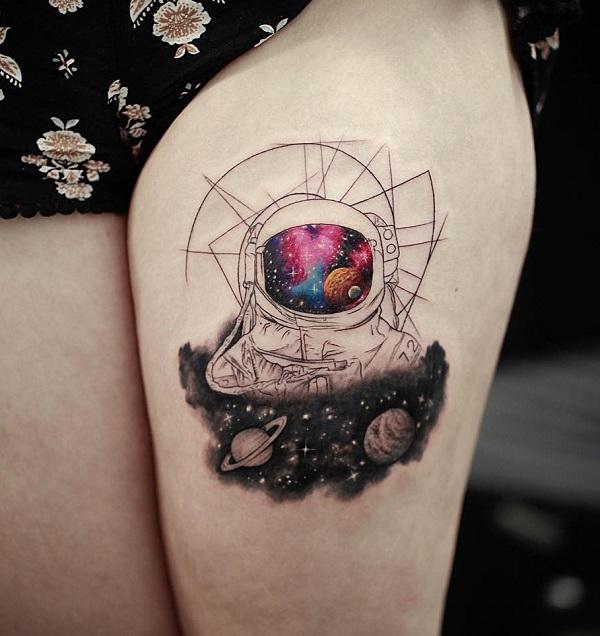 Thigh astronaut tattoo for women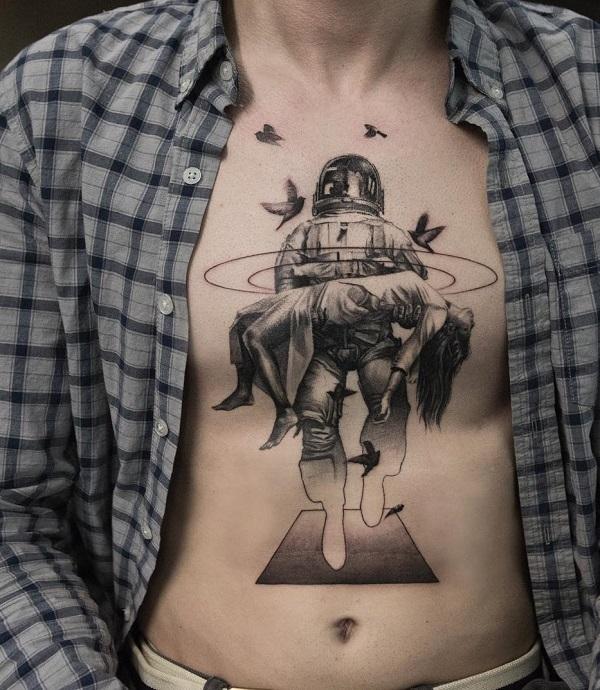 Astronaut inspired fantasy drawing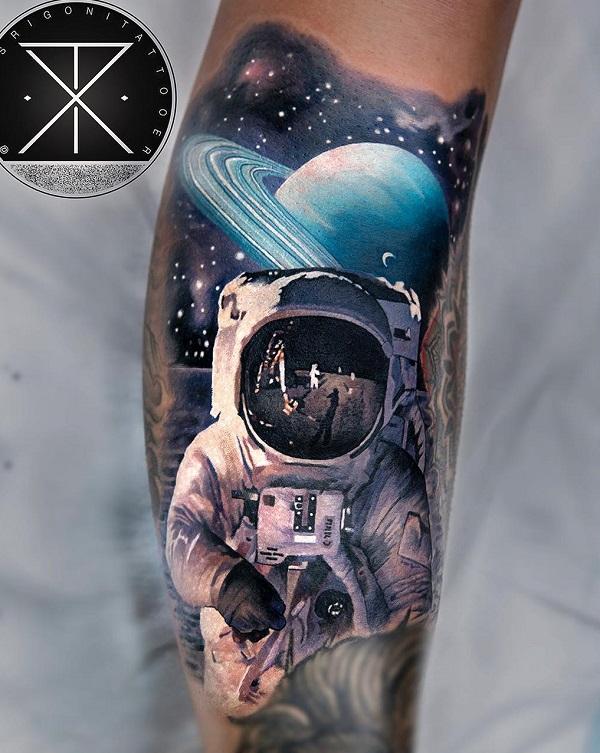 Realistic Astronaut and plantet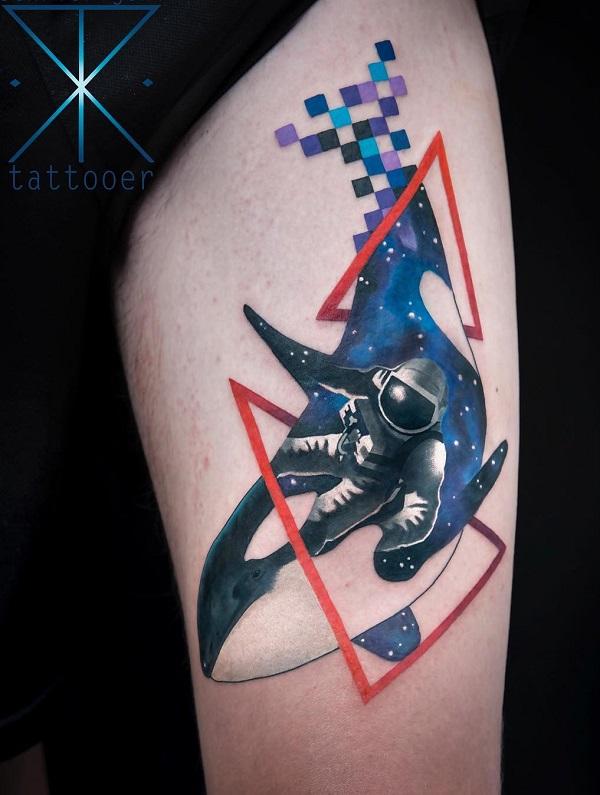 Riding a whale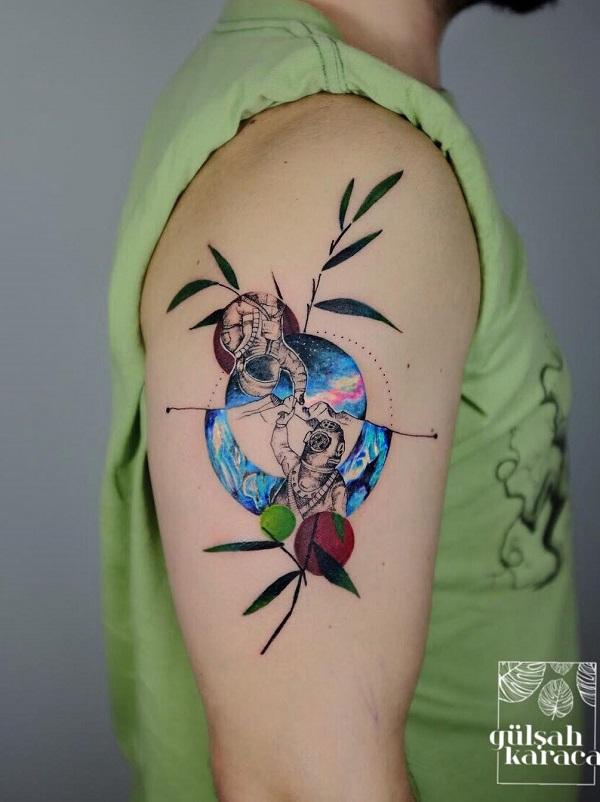 Shake hands in space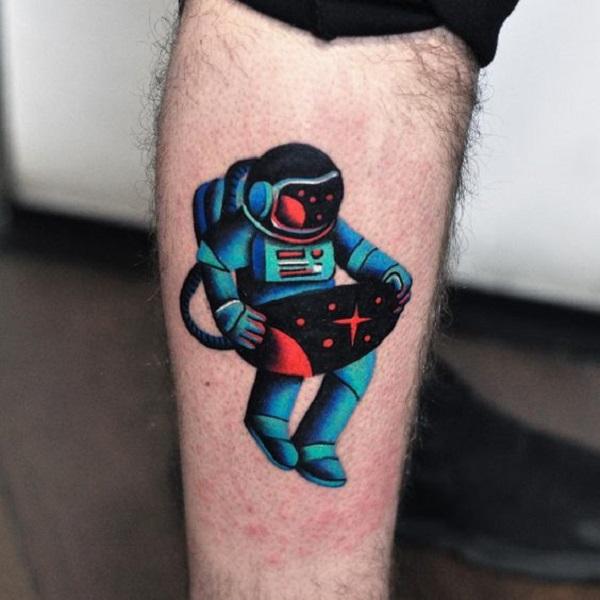 Astronaut in cartoon style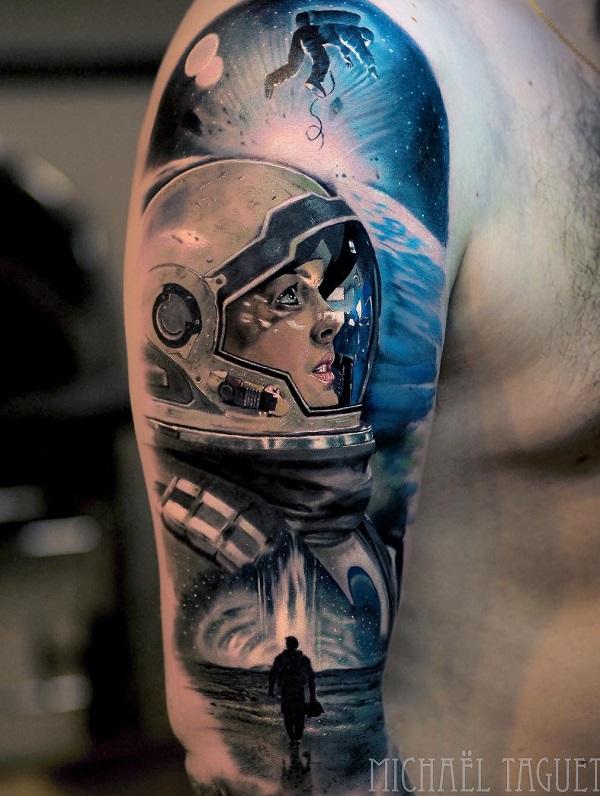 Inspiring mind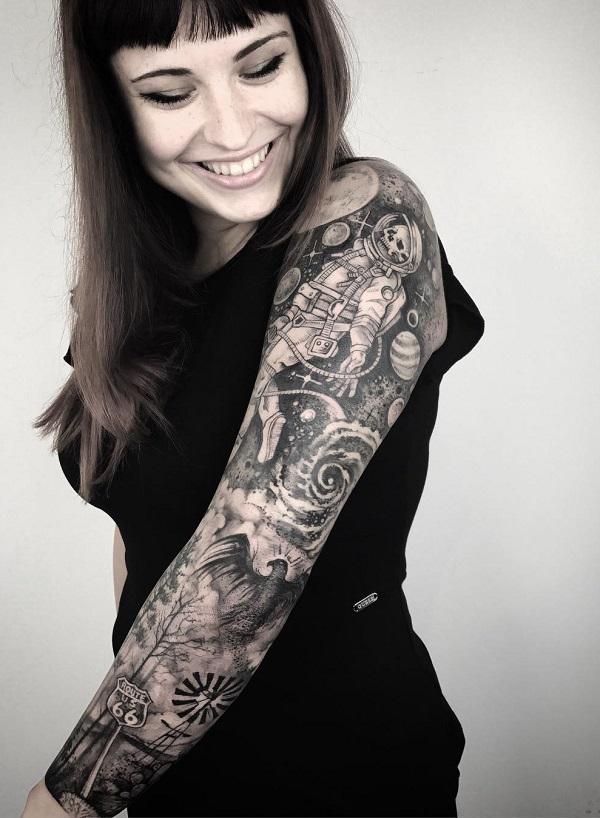 Combination of Gothic anf modern theme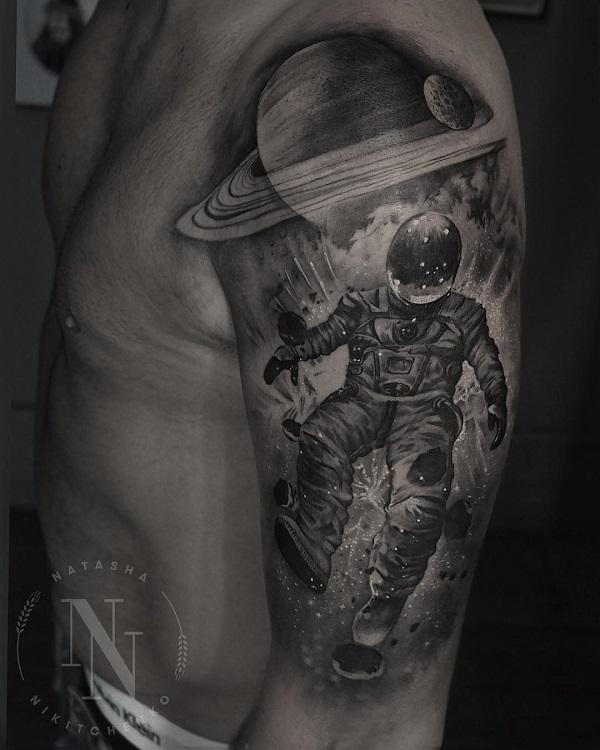 Black and white astronomy sleeve tattoo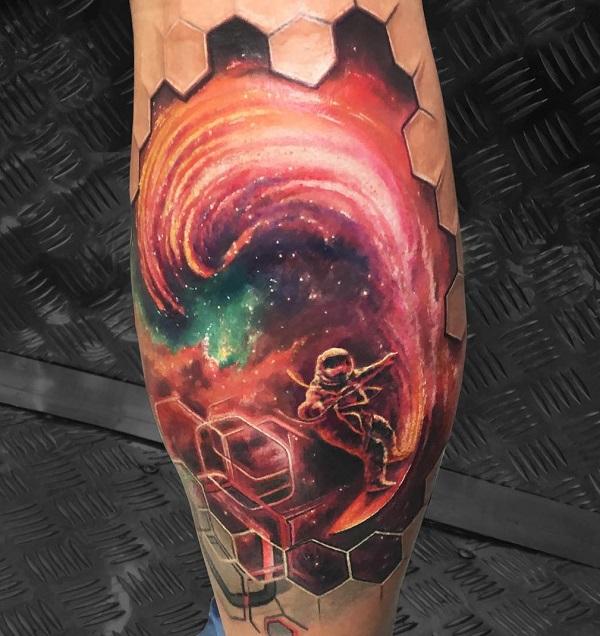 Astronaut and space tattoo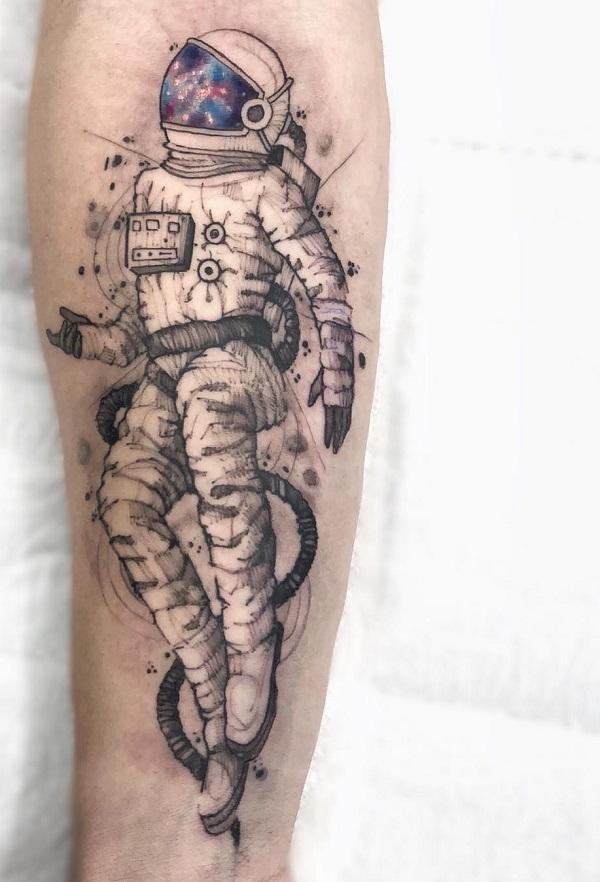 Astronaut character tattoo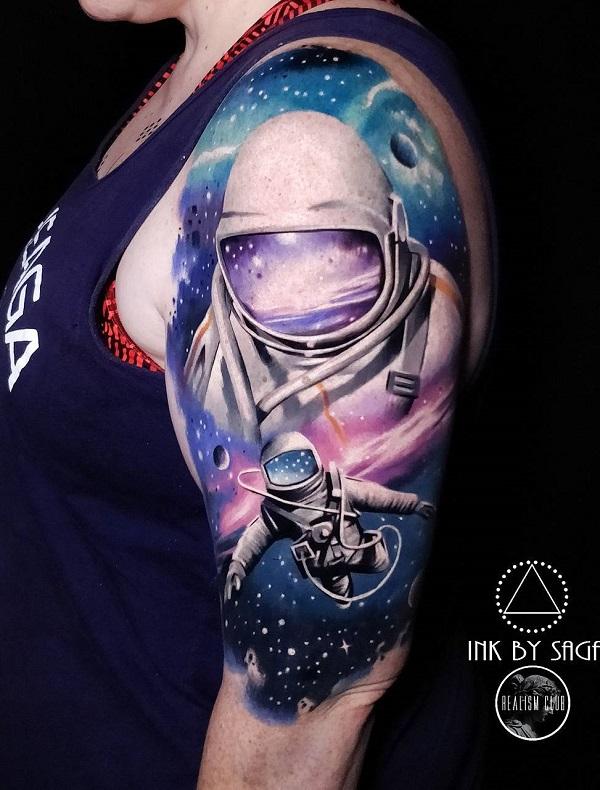 Astronaut dream sleeve tattoo