An exciting thing to look forward to when Christmas comes around the corner is the amount of great food that you get to eat. Special dishes as well as those once in a year food that you get to experience appear during Christmas time. Not only have that, but a lot of us tried to experiment with new things and new recipes for a chance to showcase them on the Christmas dinner!
Coming from simple appetizers to wonderful desserts, there are just so many things that one can do to make the food extra special. If you want to make your Christmas dinner something to be remembered there are some things that you should bear in mind. One of which is creating a theme for the dinner. Even though you might think a theme is a bit too overboard or you're really tired to make one, it greatly helps in choosing what type of food you will prepare.
Having a theme or a tradition to stick to during Christmas helps in deciding which recipes you can work with. If you're confused on what to make then why not follow traditional recipes that your family has had for generations? In other cases you can use the opportunity to try out new recipes you may have discovered this year. It's always a great time to cook something new up your sleeve. That is also why there are many new recipes that you can try from online blogs or tutorial videos. Below are some of the recipes you might be interested in serving at your Christmas dinner.
—
Appetizers
Fondue
What is Christmas without fondue right? This is probably one special dish that you will always want to have around the dinner table. Swirl small pieces of bread in mouth watering melted cheese and add in white wine. This dish is perfect for winter days ahead as it warms the heart of whoever tastes it.
Caramelized Onion Tarts and Apples
There are many combinations that you can work on with these two. Add the sweet and savory mixture together that simply tastes divine. Pour on top crème fraîche as well as puff pastry to make the dish look as delicious as it really is.
Hors d'Oeuvres
A wonderful dish that smells as good as it looks. It exudes fragrance of thyme and garlic. The dish is very creamy with baked Camembert cheese. If you want something that instantly makes your guests' mouth water then you should definitely go for this. Add sun dried tomatoes for a richer combination.
Pears with Blue Cheese and Prosciutto
If you love pears then there is a way to make it look and taste wonderful for Christmas, you can try adding Prosciutto and blue cheese with it. What the Prosciutto does is to add a bit salty edge to the regular pears and blue cheese combination.
Main Course
Roast Beef
When you love working with the oven, you would definitely try the roast beef. Amp it up with help from tomatoes and garlic; perfect and smells amazing as well. This recipe only needs an hour of cooking time and when the beef is tender enough everything is just perfect.
Bacon wrapped in Pork Loin
Bacon is always something that everyone would love to have at the Christmas dinner table. You can find so many things to do with bacon and how to make it mouth watering; one of which is wrapping it with pork loin and adding cherries.
Glazed Ham with Coriander and Fennel
Another thing that's impossible to forget at Christmas is the ham. What's the occasion for without the festive ham? This is probably one of the foods that people look forward to when eating at a Christmas dinner. Make your ham special by adding spices and apricots.
Bass and Toasted Shallot Vinaigrette
If you're looking for something fancy for Christmas then why not go for the skillet cooked striped bass with Shallot Vinaigrette and spinach. Not only does this recipe taste wonderful it only needs thirty minutes of cooking time!
Side Dishes
Salad
Make your salads extra special by adding frisée with bacon. An advantage when using this is that it doesn't wilt that quickly thus preserving the fresh look of the salad. The trick is to hold off the dressings such as the goat cheese salad until you are ready to serve it.
Roasted Brussels sprouts and Pecan
Even though not everyone loves roasted Brussels sprouts, there is always a way to turn things around. You can easily roast it with oil, garlic and even Pecans. You are then treated to a combination of the crunchy yet sweet taste.
Broccoli and Hazelnuts
Not your typical combination, but the special addition of hazelnuts makes this side dish really interesting. The toasted garlic and hazelnuts help give color and flavor to the total greenery of broccoli.
Greens with Champagne Vinaigrette
If you want something healthy, light but tasteful then adding Champagne vinegar to your salad will be the perfect solution. Keep everything light but still tastes exquisite.
Whatever you decide to cook, make sure that you study the recipe well. The important thing is that the food tastes great and there is something new or interesting that you are offering on the table. You should also take note of everyone's likes and dislikes about food, also don't forget to ask if anyone has an allergy to the food to avoid any medical emergencies during dinner. Last but not the least, enjoy your Christmas celebration! Make everything memorable and let your guests feel the need to look forward to your Christmas cooking every year.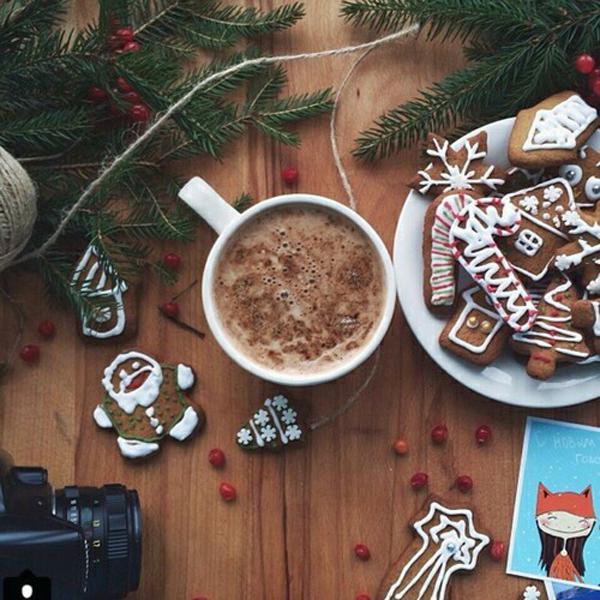 Start your Christmas with wonderful cookie treats. Design them with Christmas themes and place them on your cookie plate beside the Christmas tree.
Prepare something special for Christmas!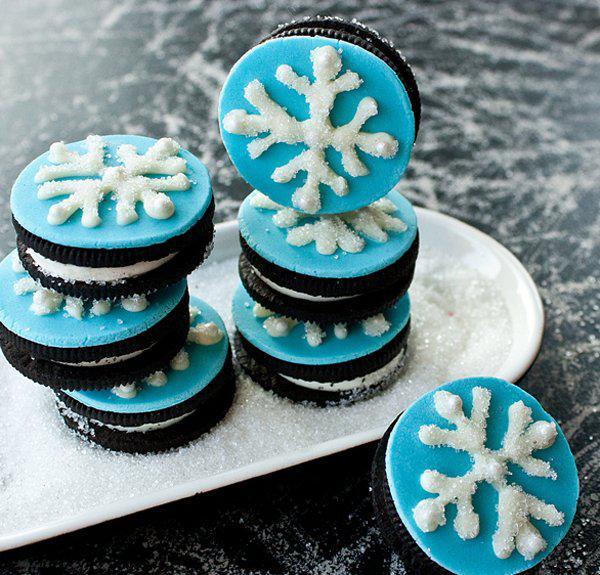 Make special snowflake inspired cookies. Design the exterior of the cookies with pretty snowflake drawings and stack them up on your coffee table for design and consumption.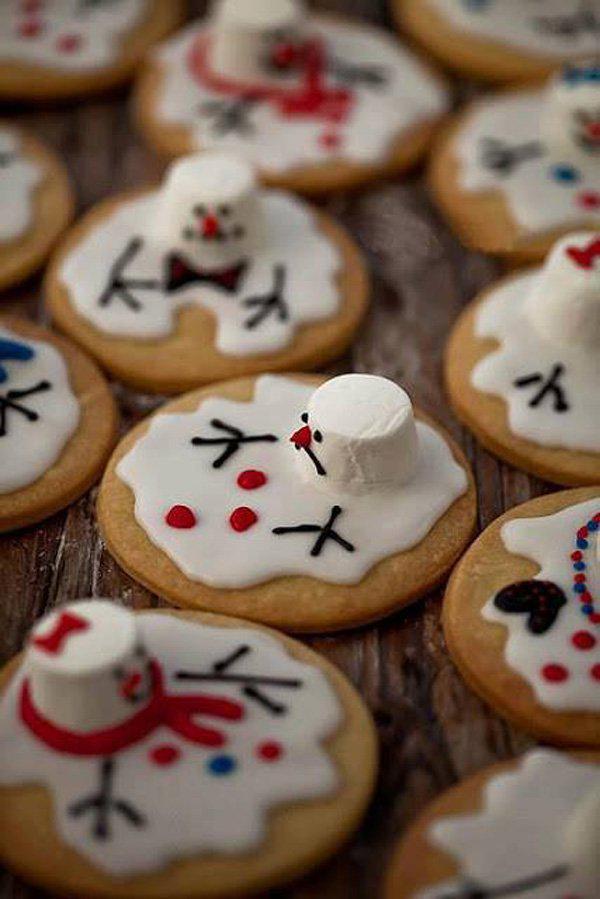 Snowman cookies. Take your creativity to the next level by adding snowman designs on your cookies. You can use a variety of food coloring to achieve the designs on the snowman toppings.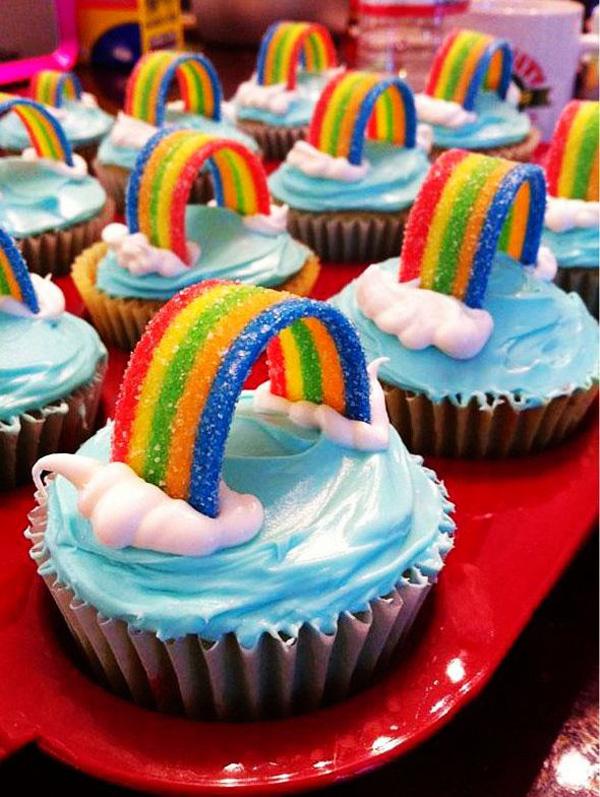 Frosted rainbow cupcakes. If you want your treats to scream for attention then these rainbow inspired cupcake is the best pick for you. Just look at how colorful and festive they look.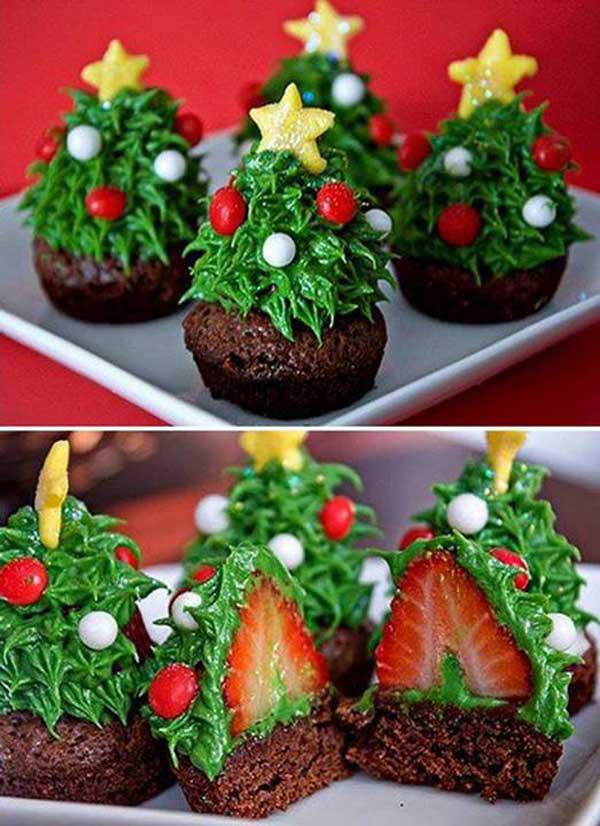 Christmas tree cupcakes. Brush up those icing designing skills and create your very own Christmas tree icing on top of an ordinary cupcake with strawberries. It's a perfect Christmas treat that is also unique and adorable.

Rainbow colored cookie candies. This is every sweet tooth's dream, of eating chocolate cookies covered in vanilla and candies on a lollipop stick.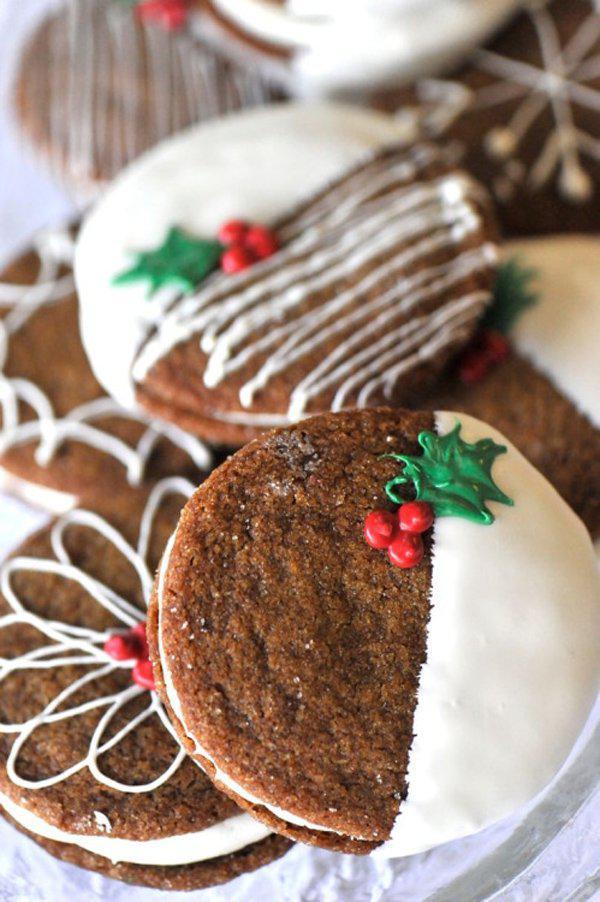 Mistletoe cookies. Adorable and well designs mistletoe cookies that are perfect for a Christmas get together and after parties.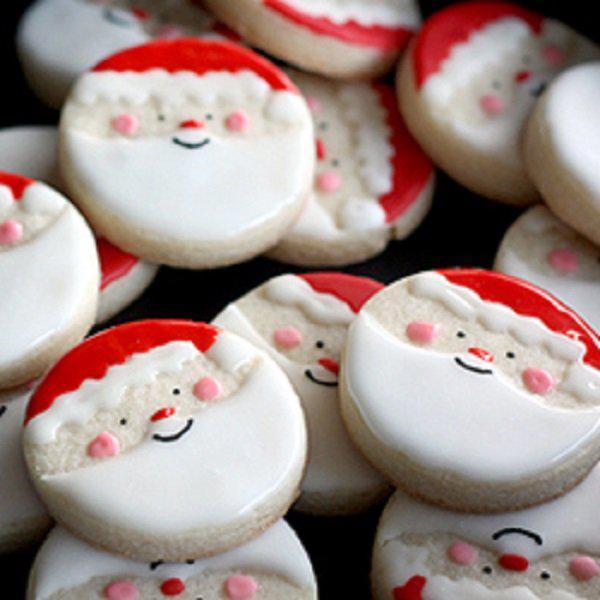 Santa cookies. What is Christmas without Santa right? Get those red and white icing and cover your special Christmas cookies with Santa clause details and add little cute blushes on the face as well.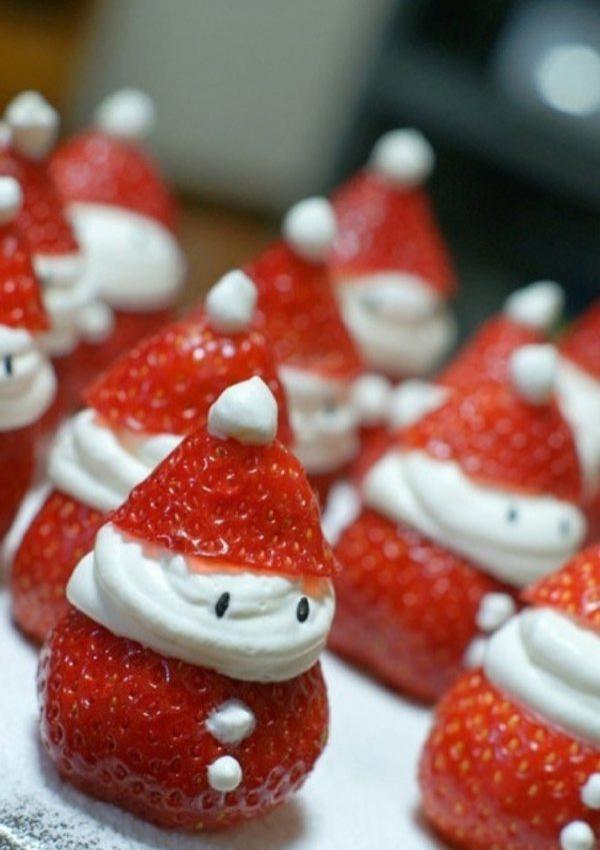 Strawberry Santas. Sweet and delicious Christmas treats in the guise of everyone's favorite Christmas gift giver when the Christmas season is around. Serve these wonderful looking treats on your Christmas get together.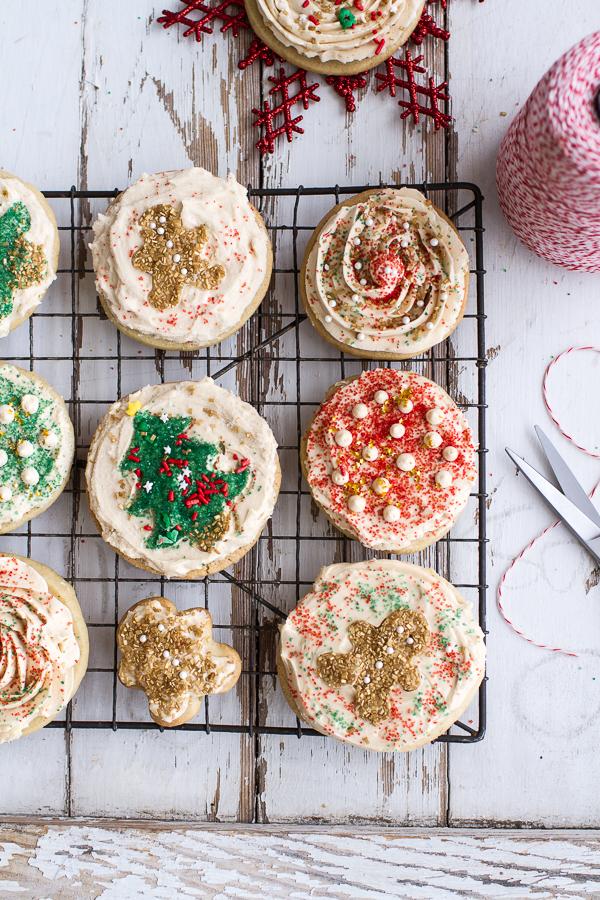 Christmas themed cookies. Make your cookies look cute and stand out by creating different designs on each cookie. You can go from Christmas trees to teddy bears and even gingerbread man cookies for variation.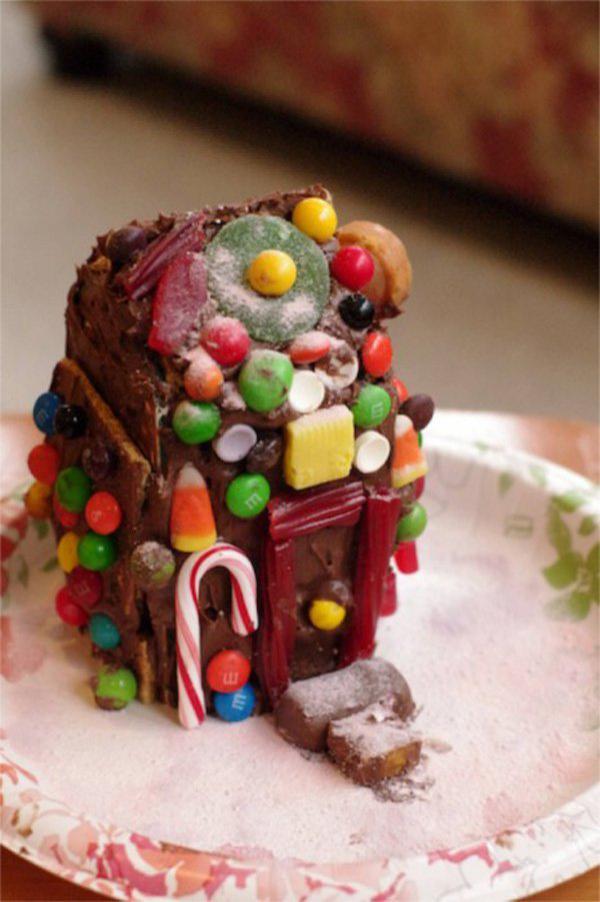 Christmas candy home. Design your fruitcake into something that is delicious looking and interesting as well. Cover your mini cake with chocolate icing and an assortment of candies to make it look like having a door and roof.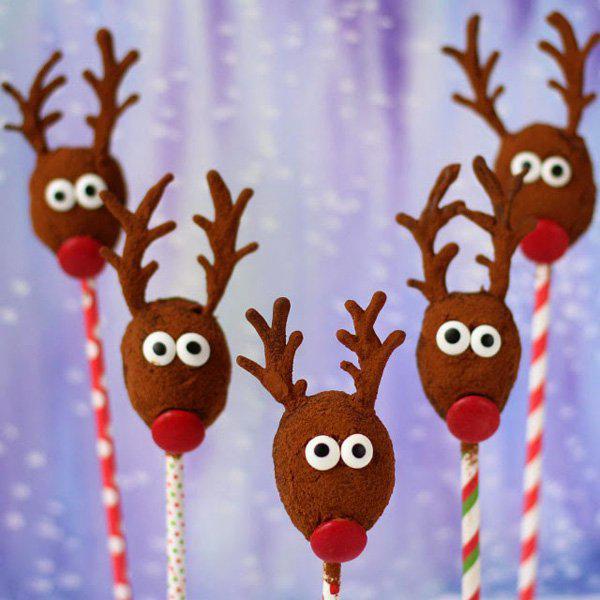 Raising reindeers. Adorable looking raisins in guise of red nosed reindeers. Perfect for Christmas parties as little treats.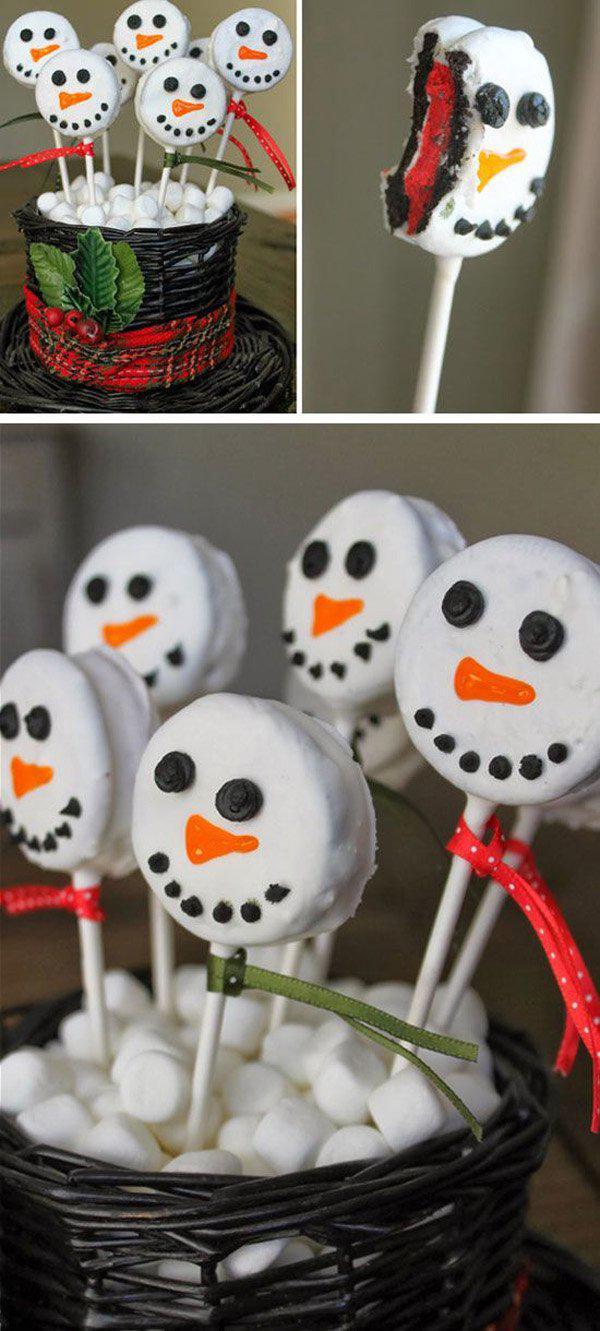 Snowman candy cookies. Make your lollipop cookies look unique with these adorable and smiling snowman designs.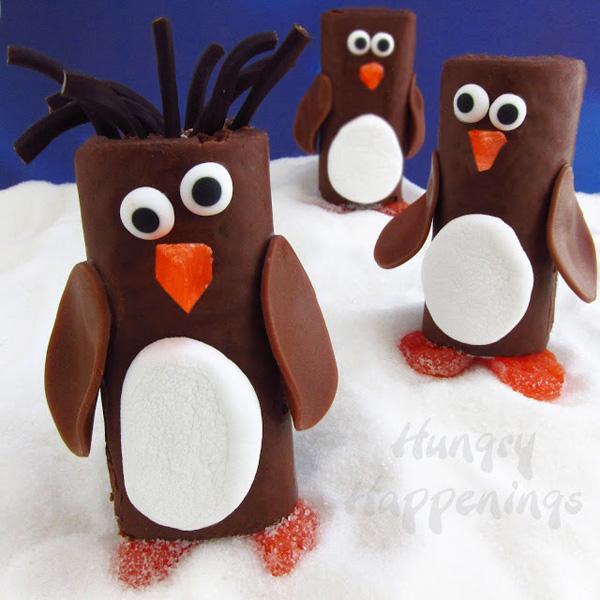 Penguin chocolate rolls. They're cute and at the same time tasty. Make your penguin rolls look cute enough to eat by adding eyes, beaks, hands and feet to complete the illusion.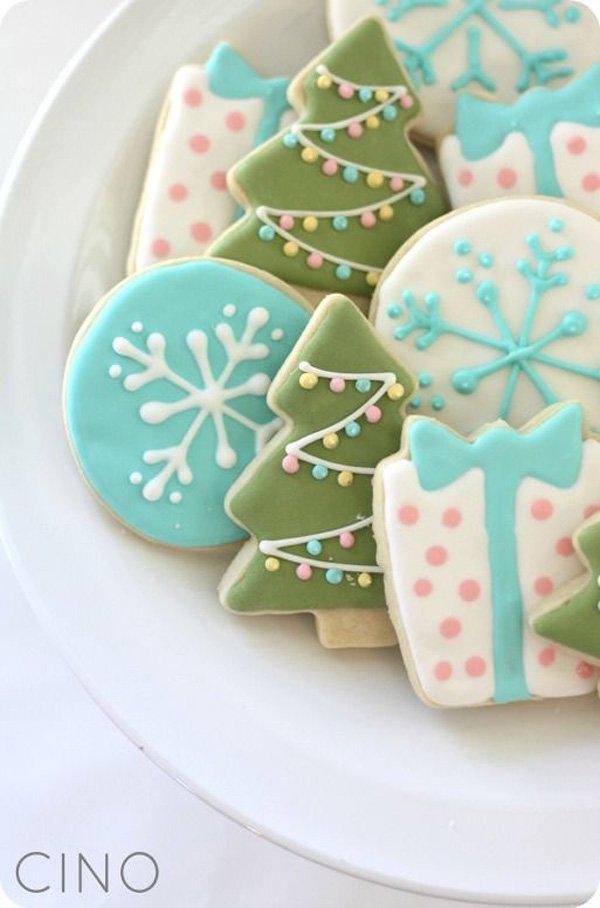 Pastel Christmas cookies. Create light colored cookies with pretty Christmas designs and place them in your treat plate or cookie jars for the Christmas season.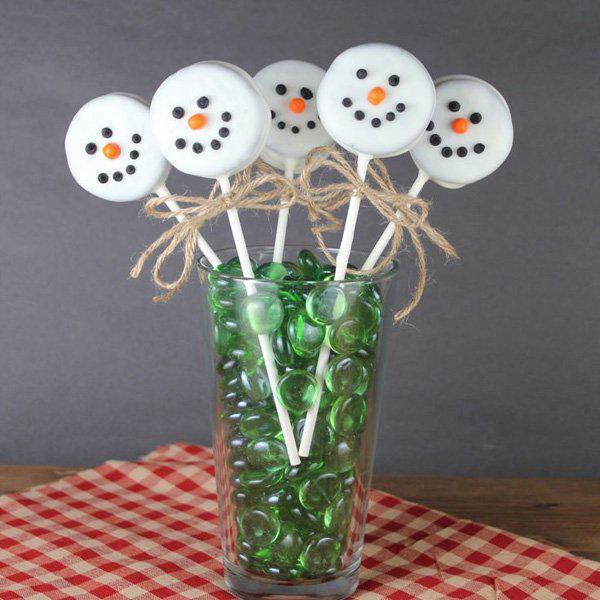 Snowman lollipop candies. What are candies if they're not interesting looking right? Be sure to get your guests' attention by making your Christmas treats look edible and adorable.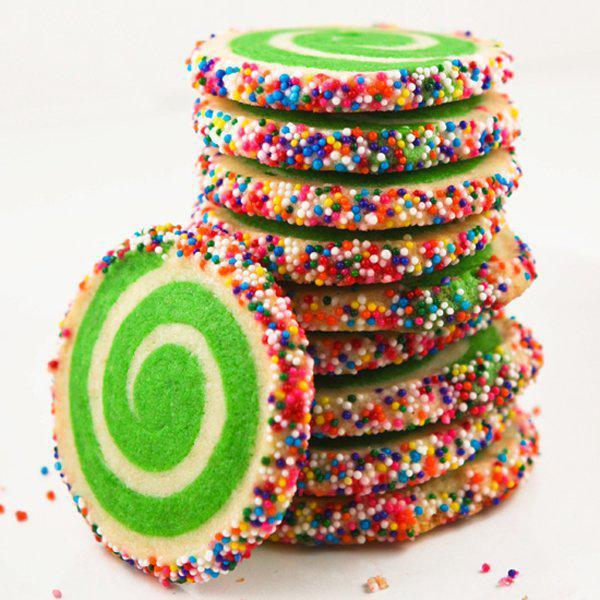 Rainbow colored swirly cookies. These swirly cookies adorned by rainbow sprinkles can catch just anybody's attention from afar. Entice your guests to try out your treats with this fantastic design.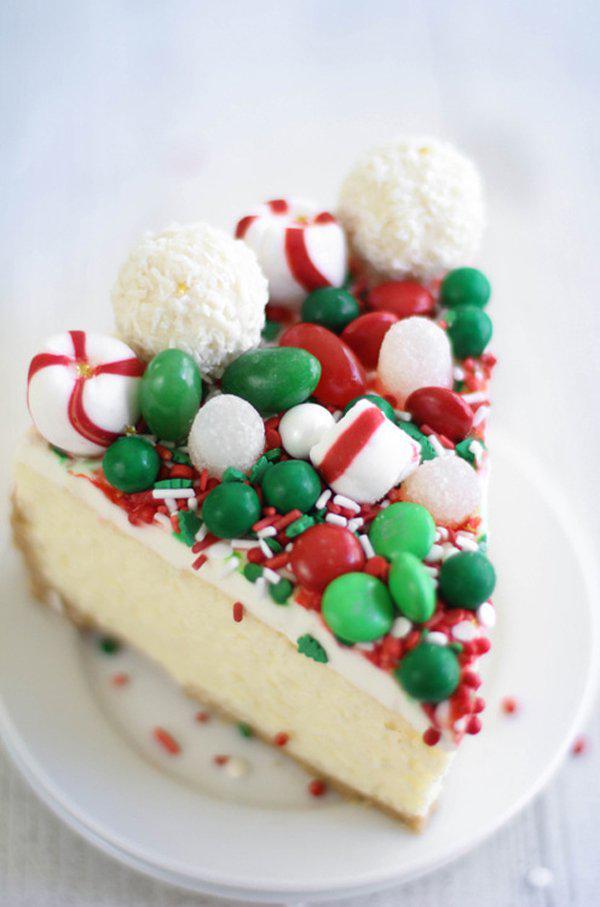 Christmas themed pie. Decorate your simple Christmas pie with color coded sprinkles and chocolate balls. You can even add marshmallows and candies into the combination.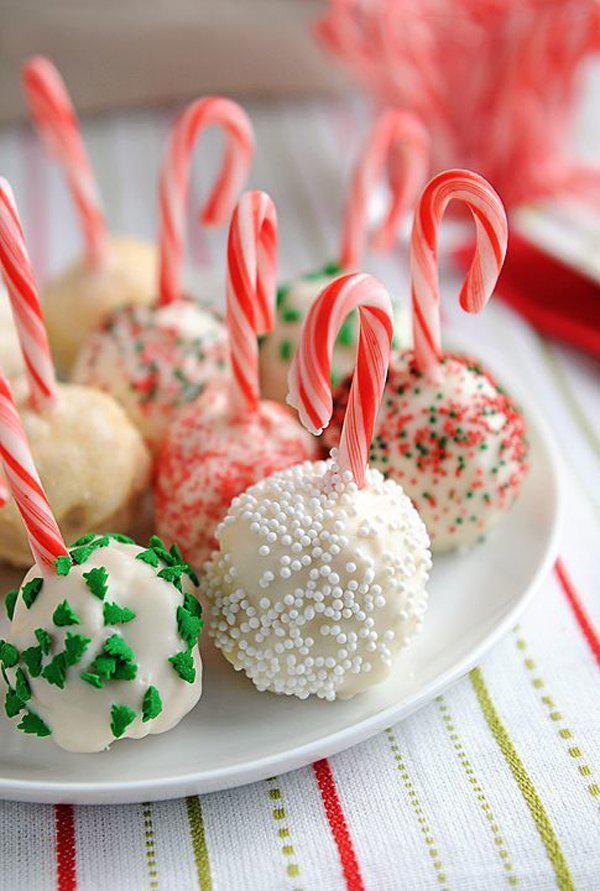 Christmas candy canes in marshmallows. Perfect treat for the sweet tooth with cute little candy canes and marshmallows on its end decorated with Christmas sprinkles.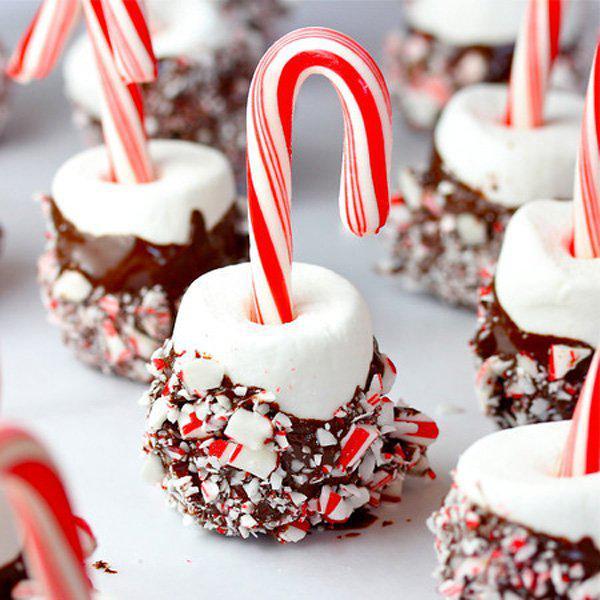 Candy Cane Marshmallow Pops
Chocolate syrup and marshmallows with candy canes. Marshmallows dipped in chocolate syrup are very hard to resist. Make sure your Christmas party is a blast with the help of this wonderful treat.