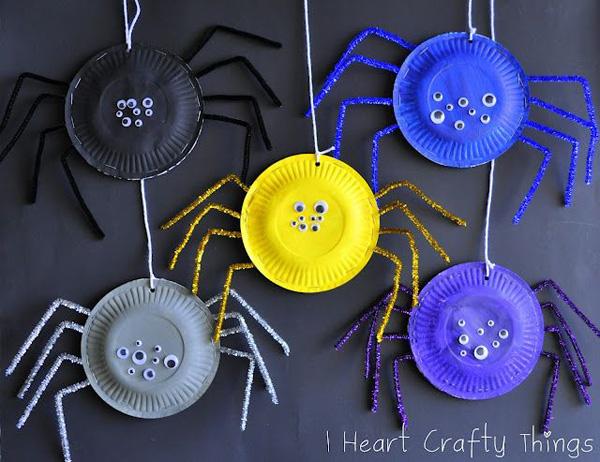 It's so much fun to cave your pumpkins, decorate your home with Halloween symbols, Ghost and characters to scare those who walk into your door. As we are up to celebrate annual Halloween, we collected the round-up of creative Halloween ideas to fuel your inspiration with simple stuff in the life. Have a fun, "Trick or Treat!".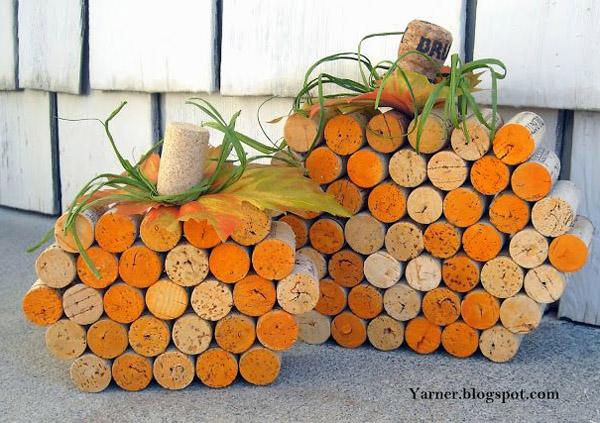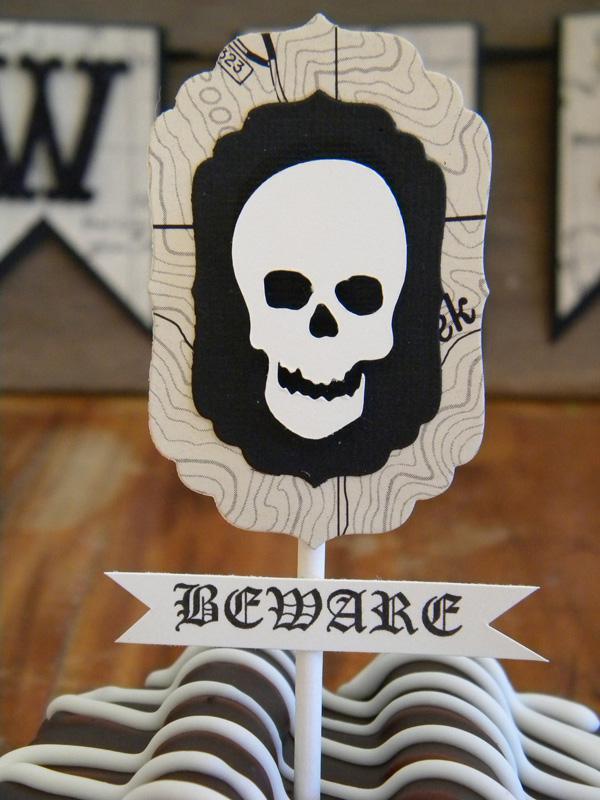 Halloween cupcake toppers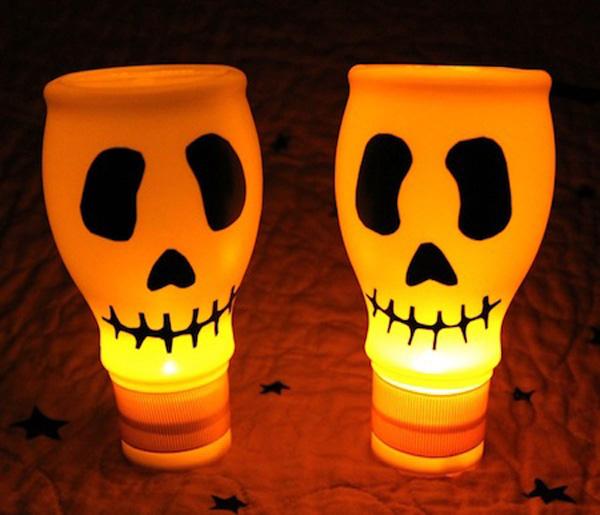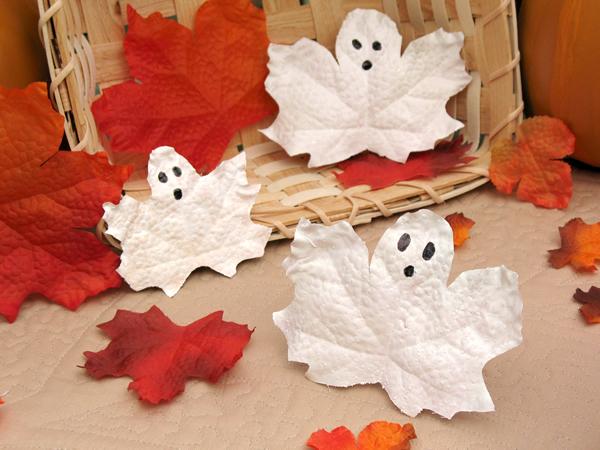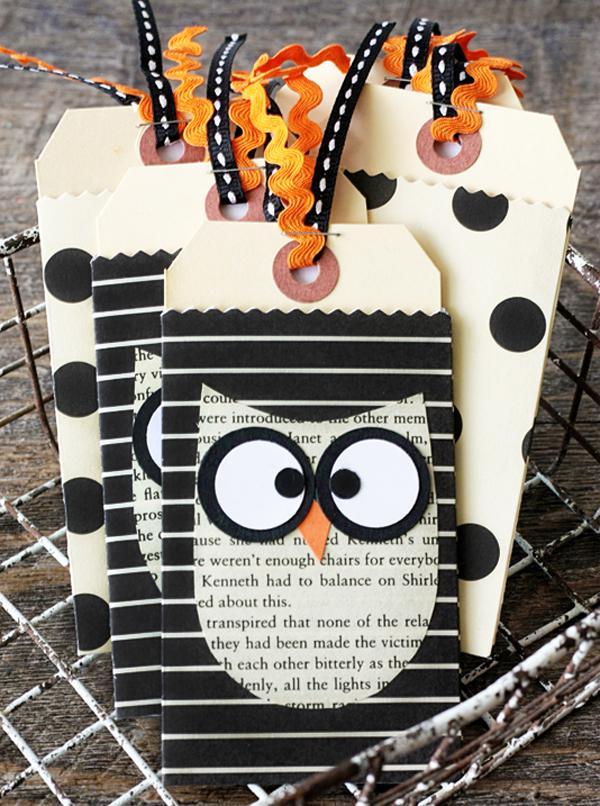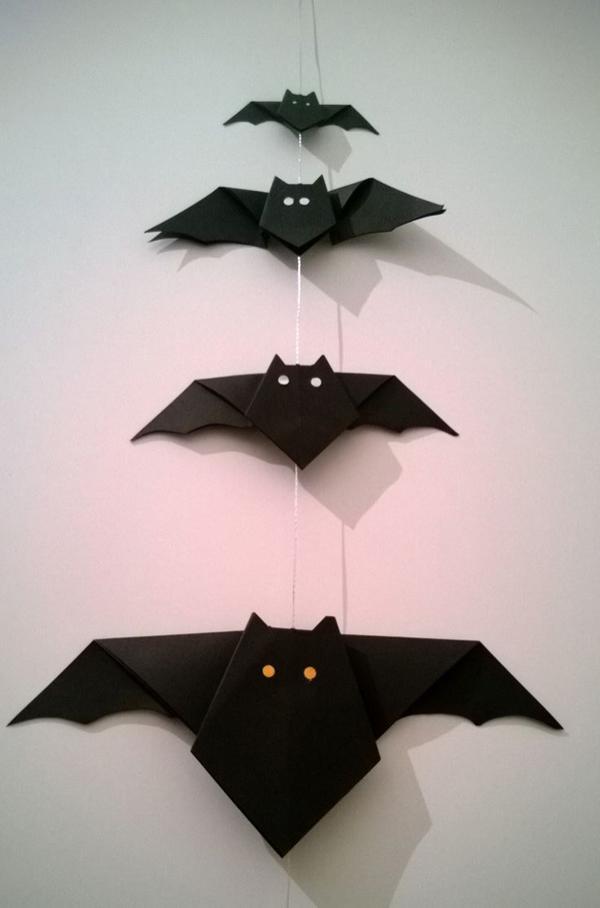 DIY Bat origami halloween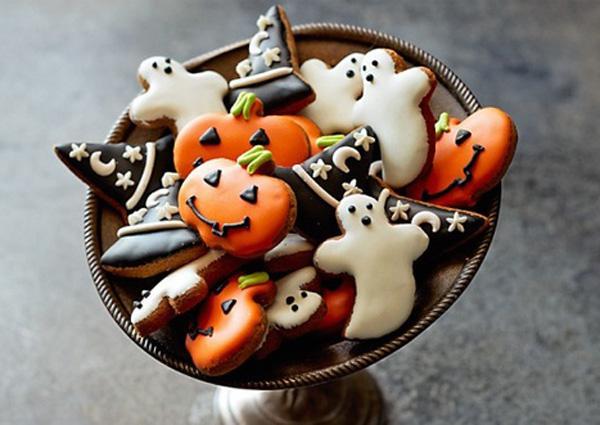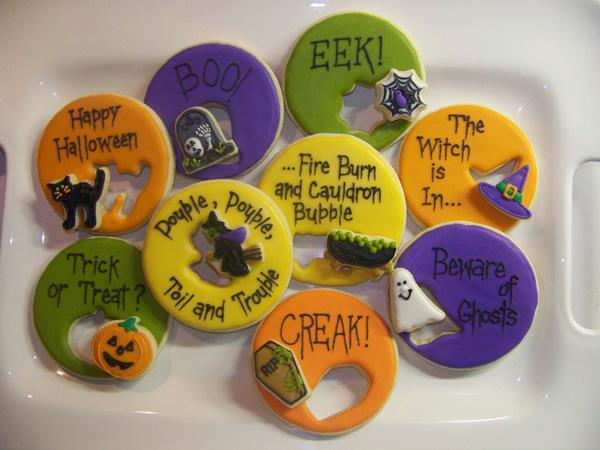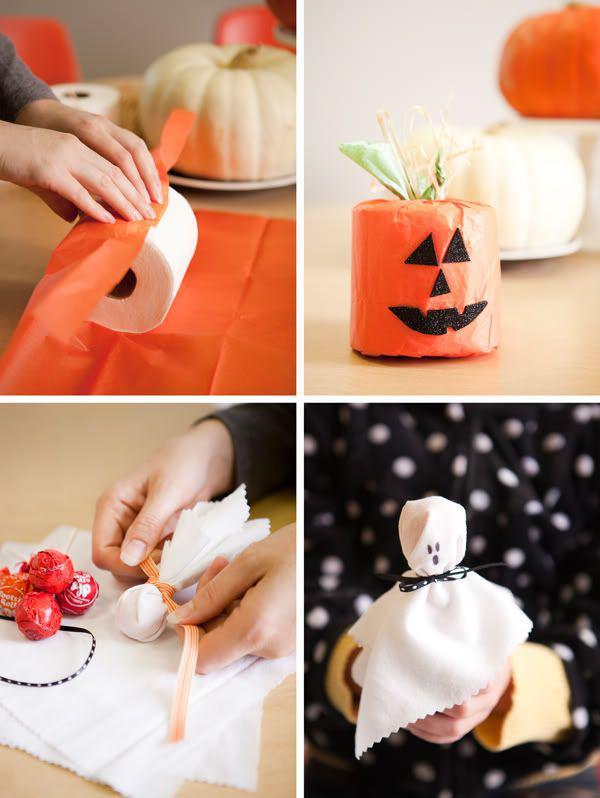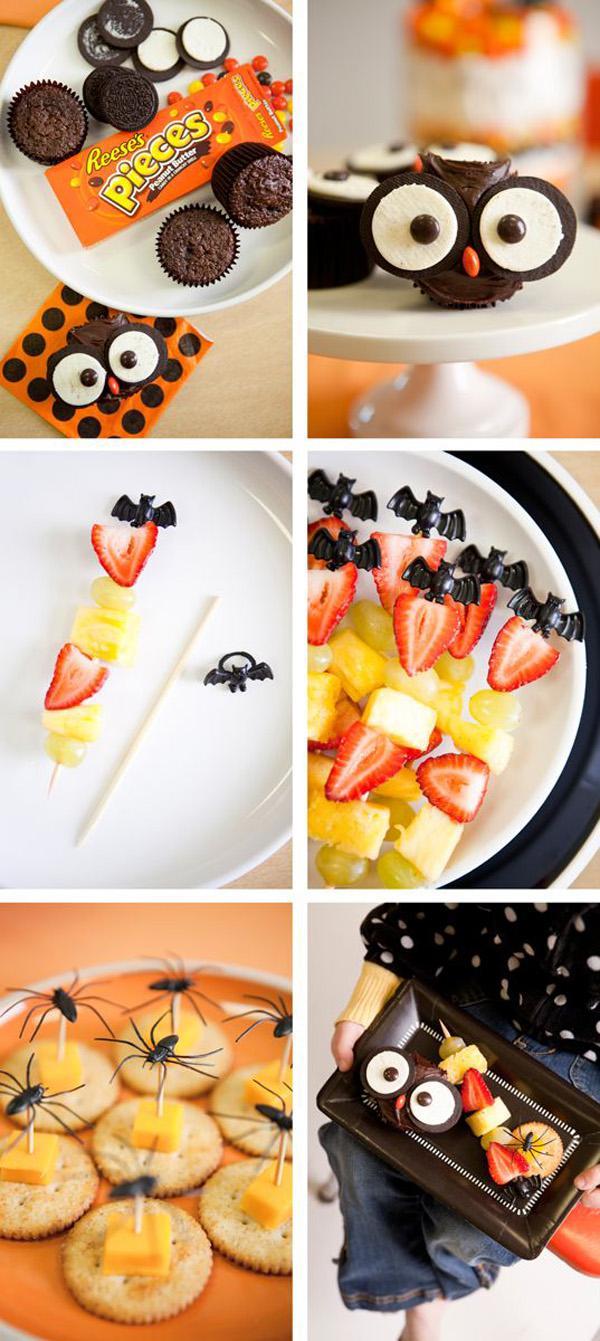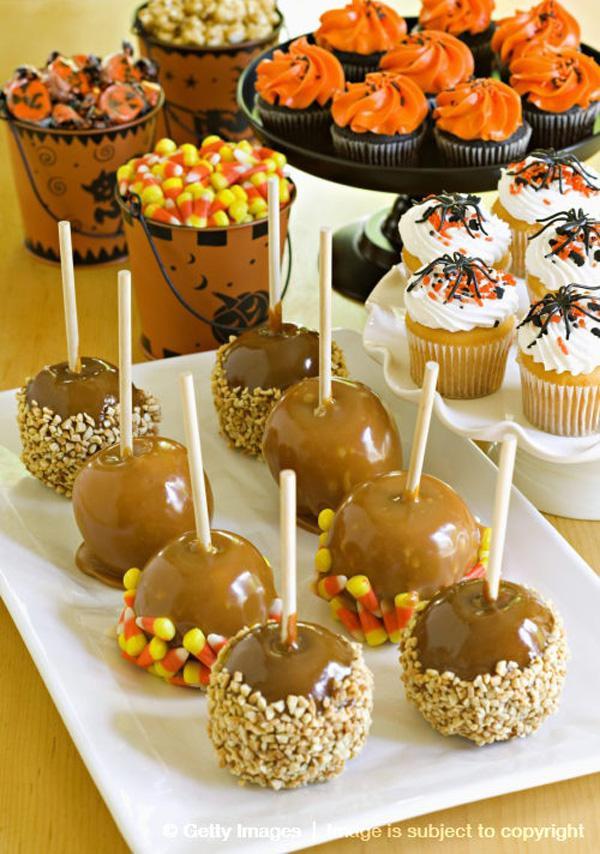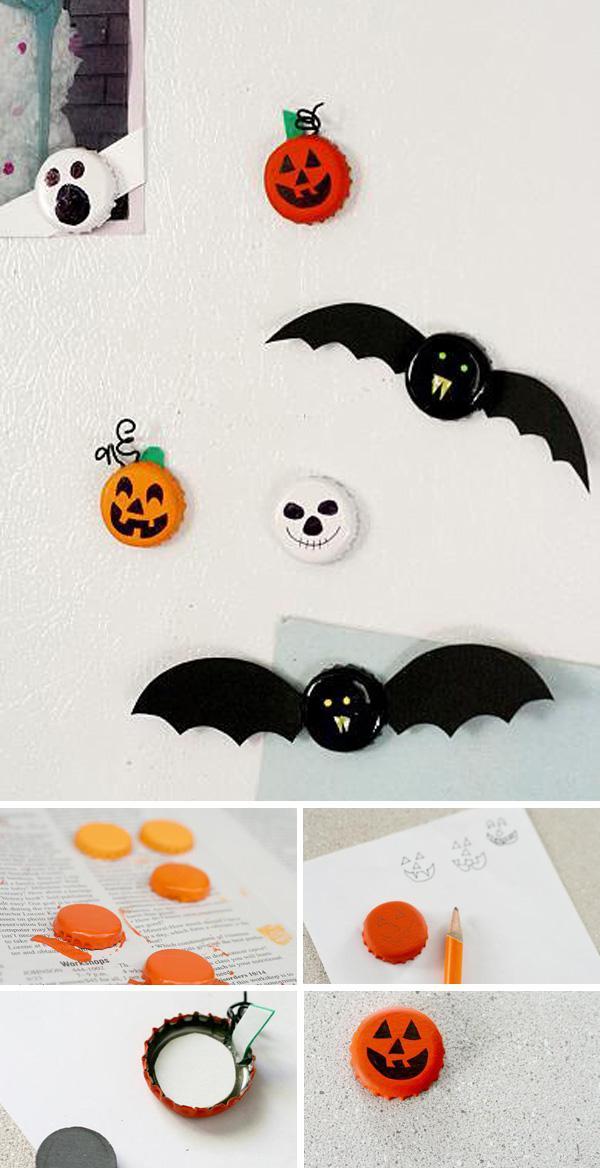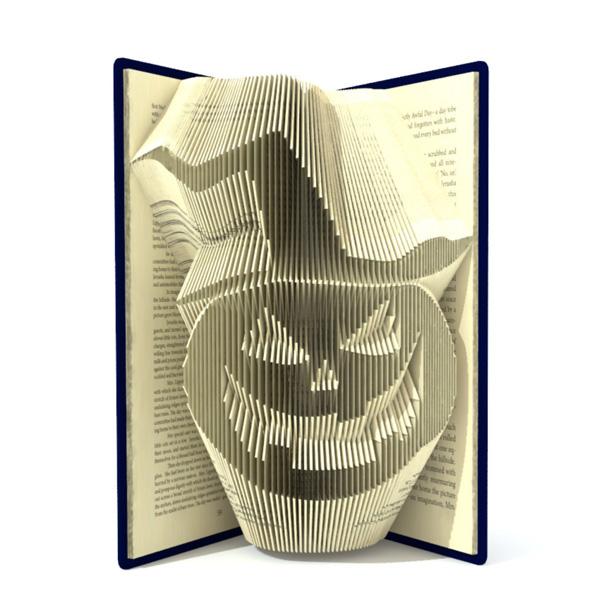 Halloween pumpkin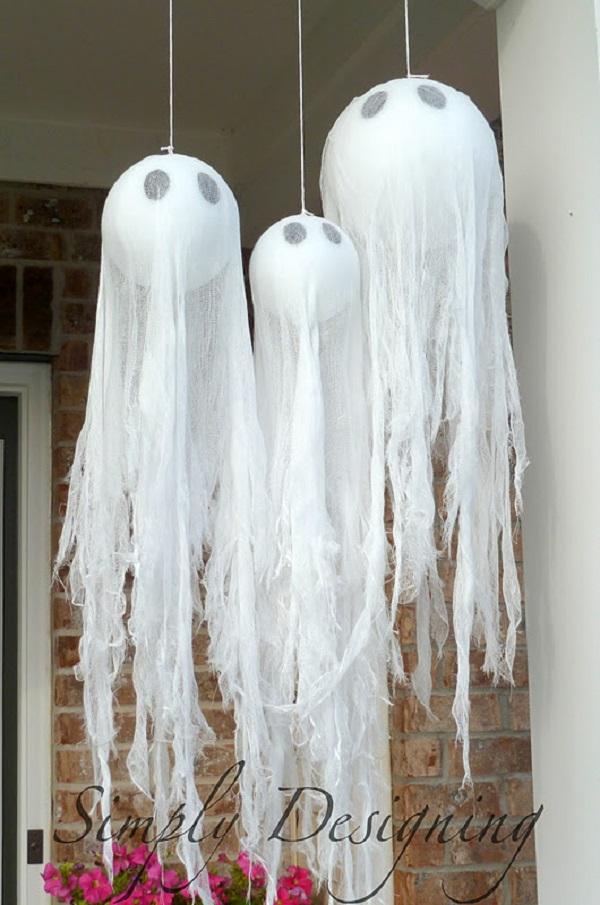 perfect for outdoor Halloween decor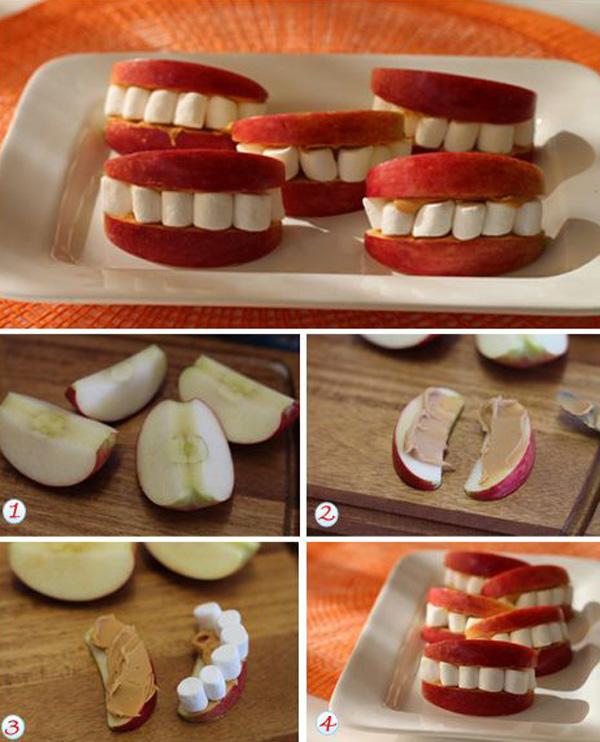 Halloween Vampire Teeth Recipe
An easy recipe and DIY tutorial to make the the scary Halloween chomping smiles with red apples, creamy peanut butter and mini-marshmallows.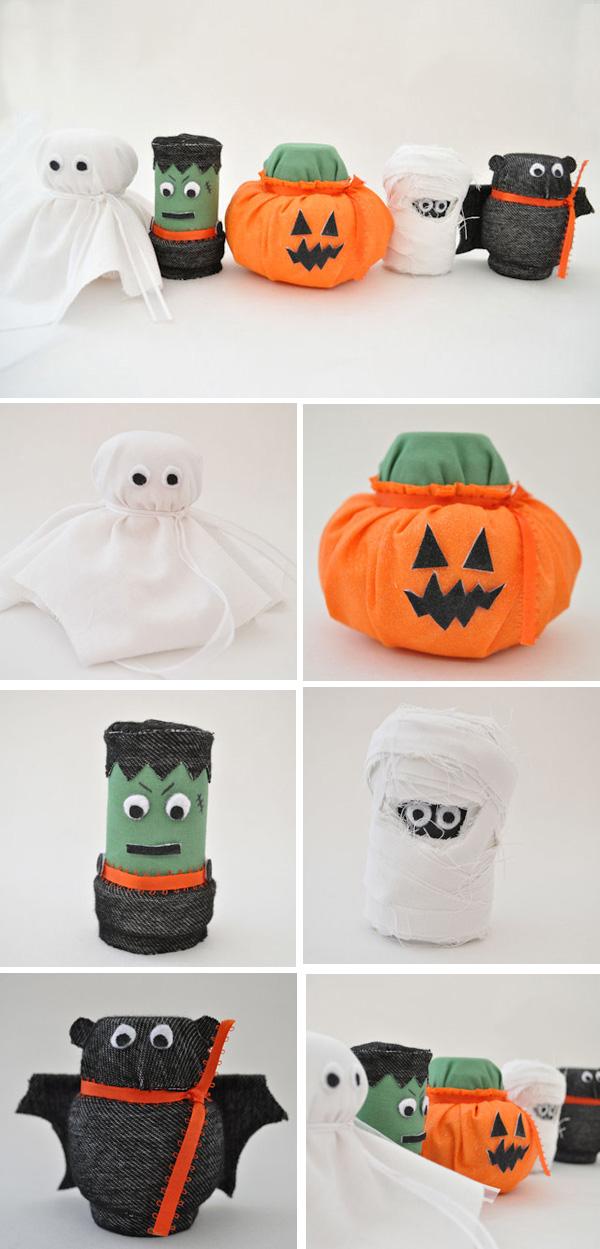 A spooky ghost, a little batting, a 'mad face' Frankenstein, a jolly jack-o'-lantern – It's absolutely fun to make the Little Halloween monsters using the stuff in everyday life.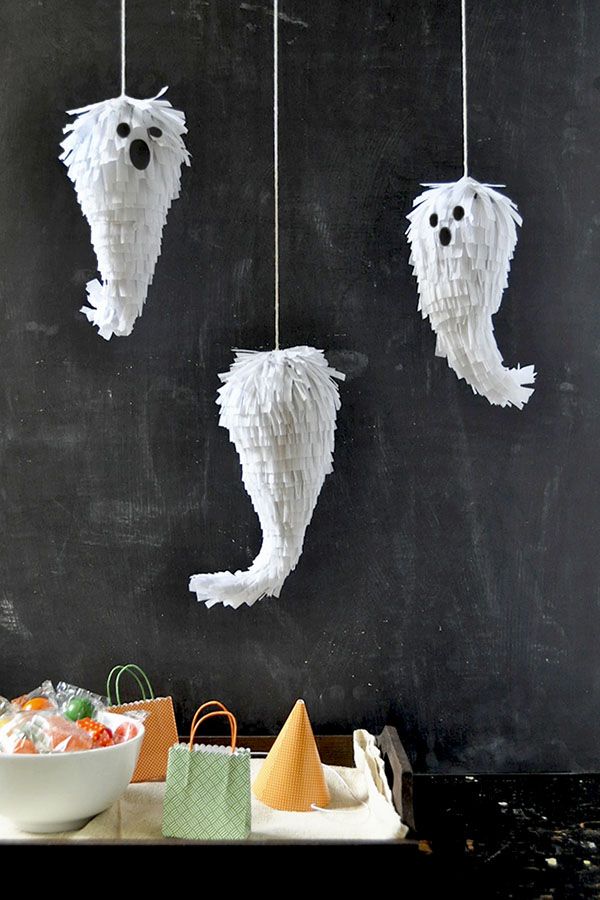 Step by step tutorial to make the cute hanging ghost for Halloween party using white crepe paper, newspaper, etc. Enclose the candy and your Halloween gifts in the body of mini Ghosts and give a surprise to your friends.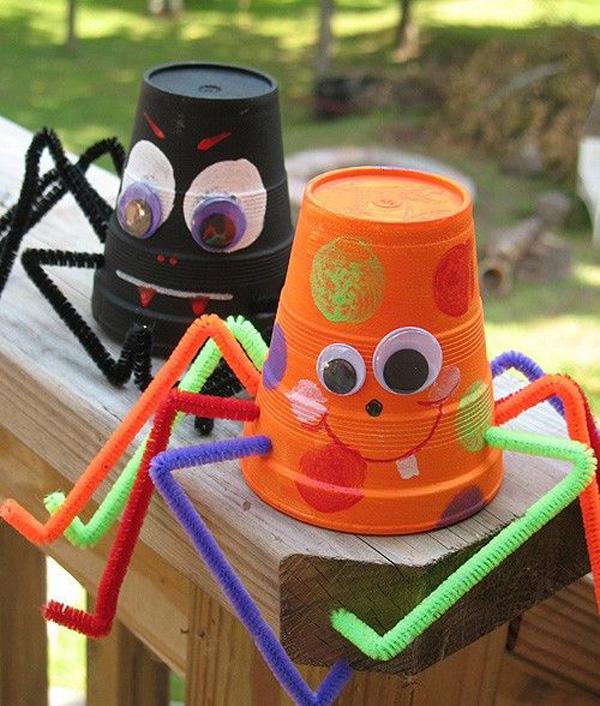 Paper Cup Spiders
These cute Halloween spiders can be made from paper or foam cups. The craft can be made a cute friendly version or a traditional "scary" version appropriate for Halloween.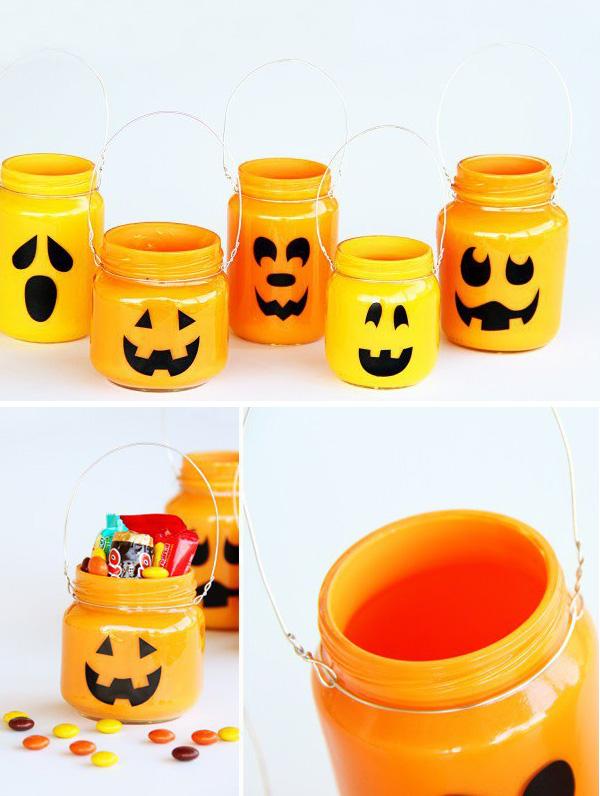 DIY steps to make the Halloween Pumpkin inspired craft. It could be used to fill treats, candles, …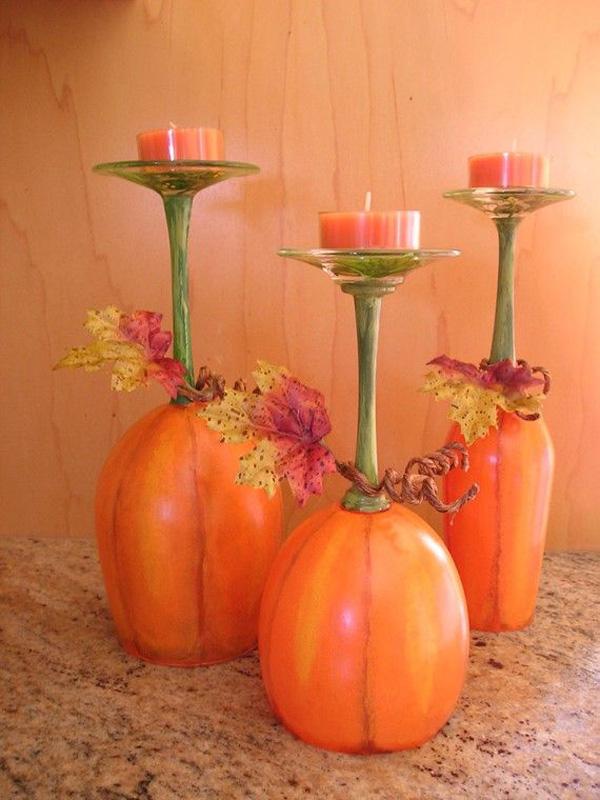 Pumpkin Patch Wine Glass Candle Stand Set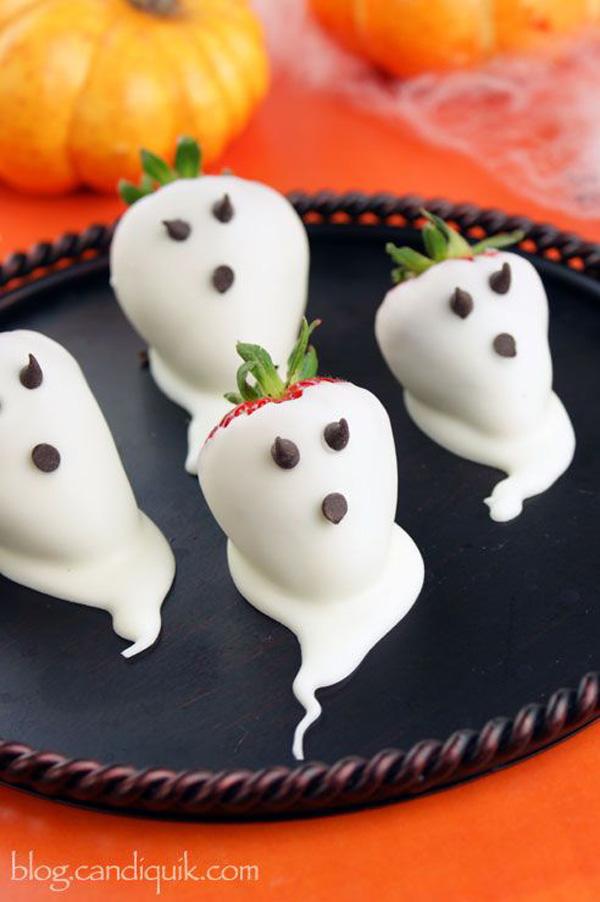 Halloween treats made from Vanilla CANDIQUIK Coating, mini chocolate chips and Fresh strawberries.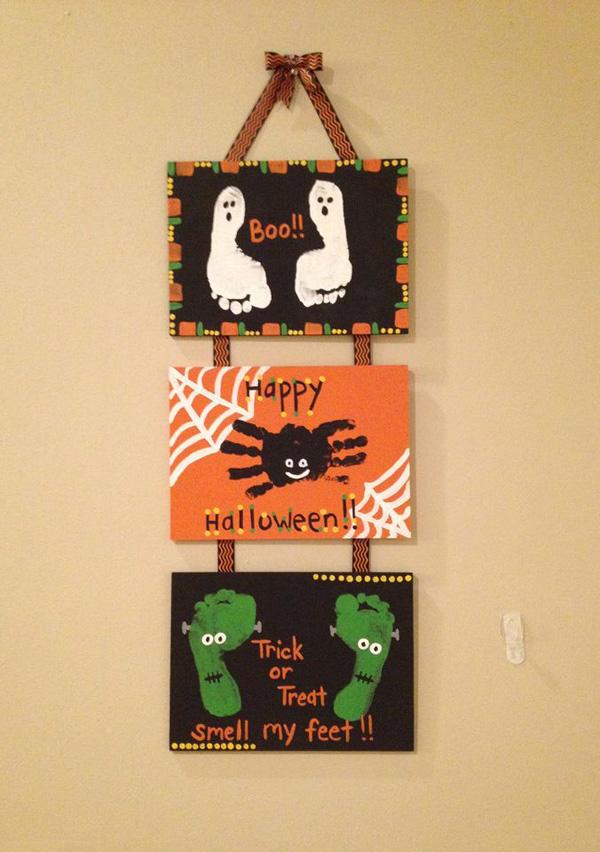 Toddler Halloween Bag Craft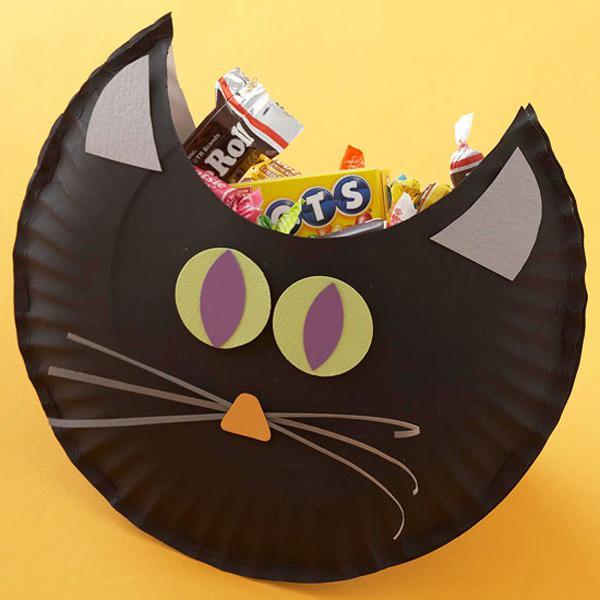 DIY Cat candy bag for Halloween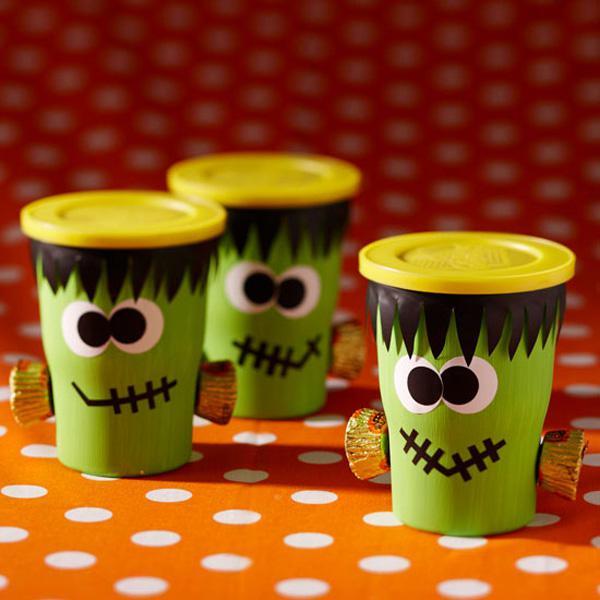 DIY Cup for Halloween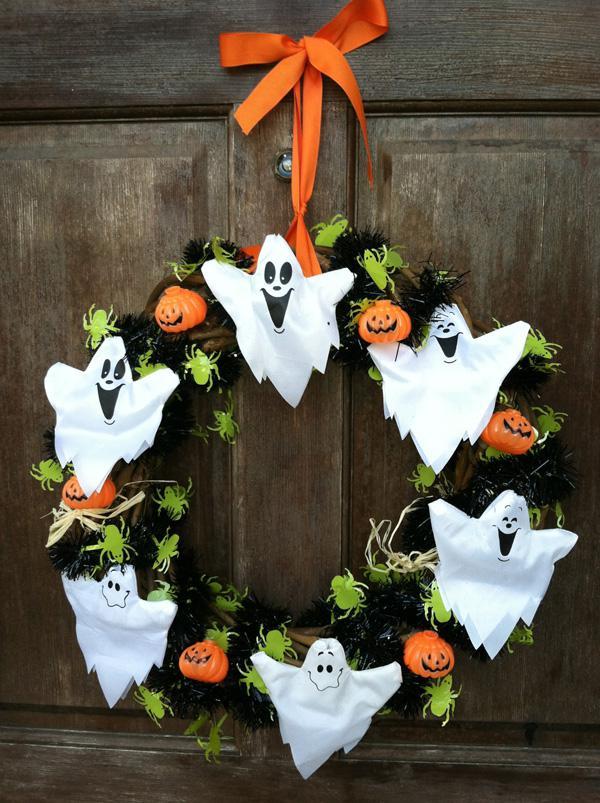 Halloween wreath with spooky ghosts, spiders and Pumpkin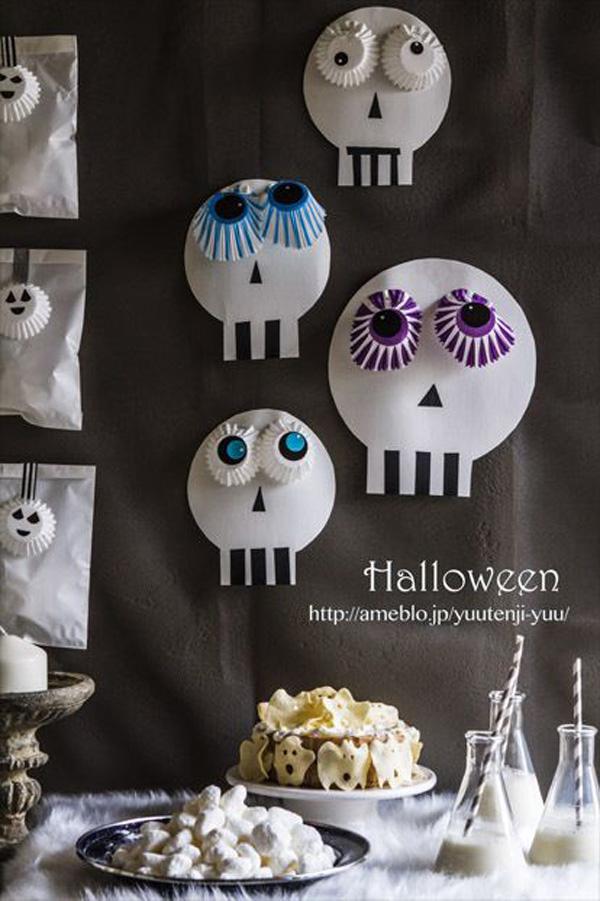 Cute Halloween Paper skulls hang on the wall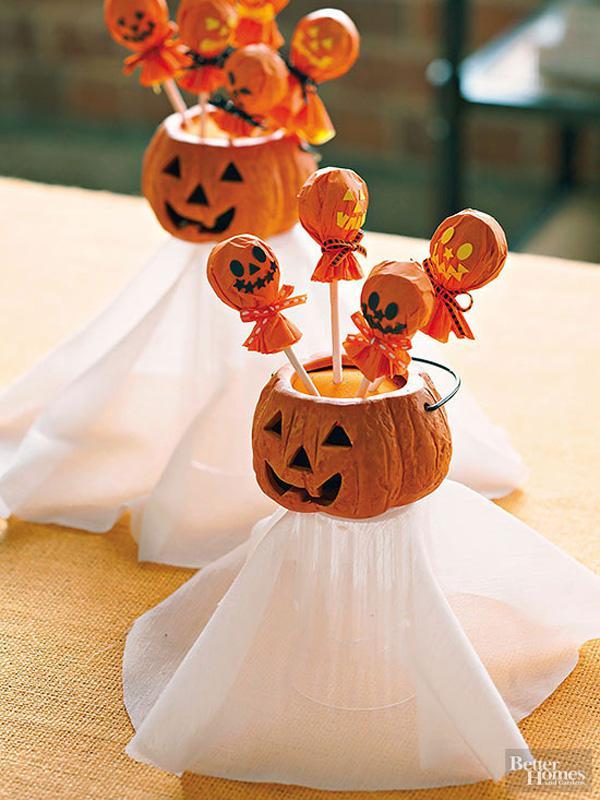 DIY Pumpkin with Lollipop Ghost for Kids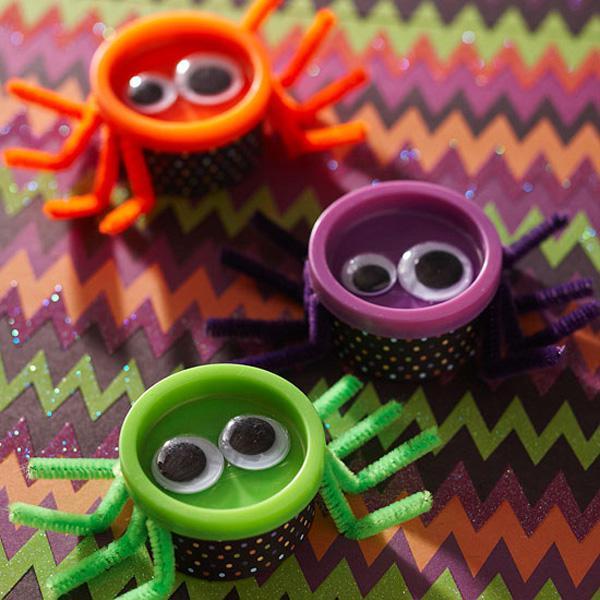 Miniature modeling clay cans become silly-looking spiders with colorful chenille stems, googly eyes, and patterned paper.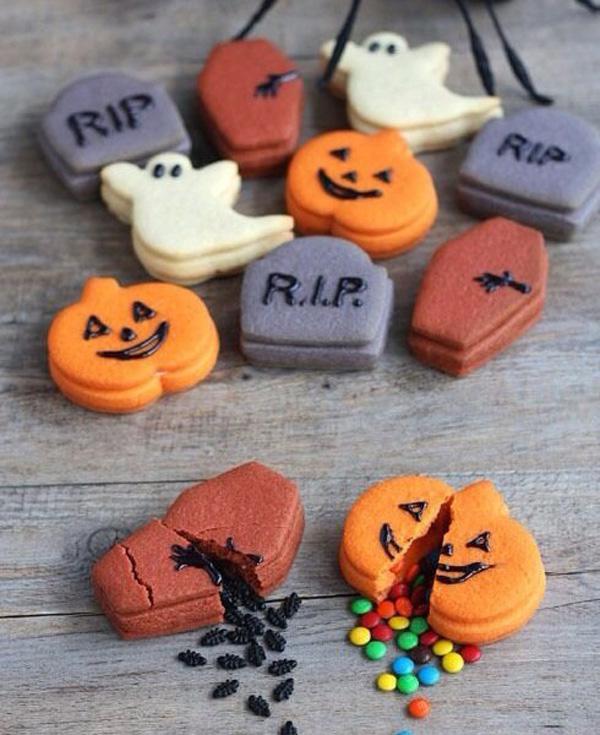 Halloween Pinata Cookies
These Trick-or-Treat cookies are perfect for Halloween food. Each cookie either holds a treat, like mini chocolate candies, or a trick, here they are small sugar ants.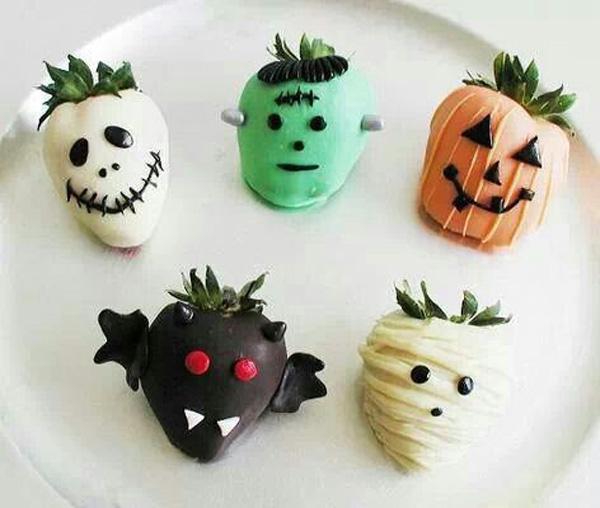 Chocolate covered Strawberries – Easy Halloween Snacks for Kids