Valentine's day is another much awaited holiday to express true love; the Season Filled with Hearts, Sweets and Roses. Not only is it the day for lovers or couples, but also for special friends. How will you make surprise to someone special to you? DIY adorable crafts with your heart is the best ideas to celebrate the Valentine's day.
Valentine's Day is the moment for you to crack your mind open for whatever gifts you love. Malls and shops are filled with everyday items you can give them. But we always have that little voice that usually reminds us that it could be much better to send something handmade. Of course, you can plan some really romantic home decor. Or simply hit the road for something spontaneous. Yet there's nothing more special than you have dedicated your time and effort.
DIY lovable Crafts for Valentine's day
DIY gifts have always been the best kind of gifts you can give to whoever you care for. It's more than just a thing or a decoration or an every day object. It's made with love, poured with patience, handled with care and completed by memories. It's a personal way of saying "I love you" or "Thank You" more than words.
You can make it on your own or together with your friends and family. There are simple DIY gifts that even children could make but it's rather important that there is adult supervision. There's usually sewing and cutting in these projects so just be sure that there are adults that will help them on these steps.
A Trip Down on Memory Lane
So what are the best subjects for these gifts? Of course there are always the heart and cupid designs, but what can make your gift extra special are the things that are special for you and the person who's going to receive your gift. Take a walk down memory lane and remember which things or places or food that you know will make that someone smile and remember you.
These projects doesn't have to be complicated or fancy. You don't need a degree in art and design just to create a DIY project for your special someone. If you're not comfortable with your skills, look for something that is closer to what you can do. If you are ready to accept the challenge, then you can venture out to more sophisticated projects.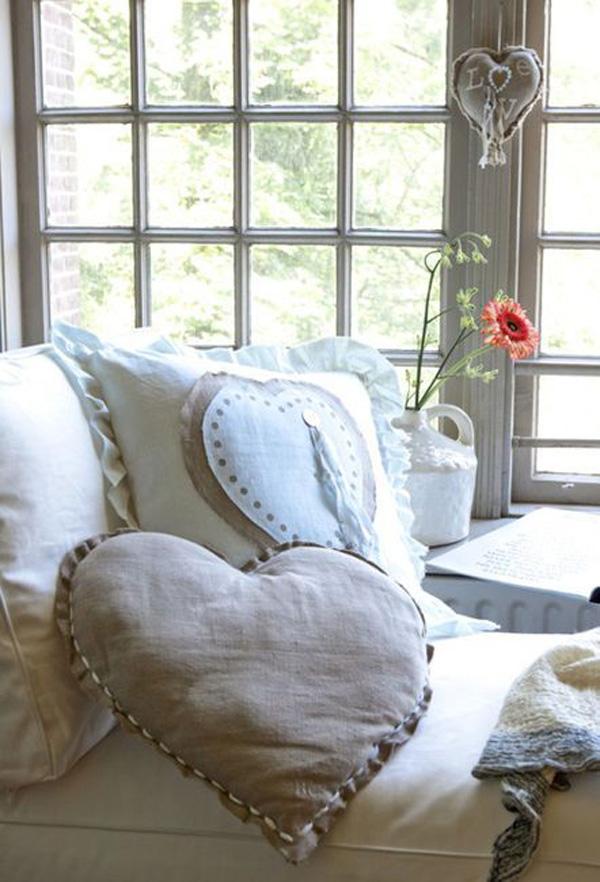 DIY Heart-shaped pillows for Valentine's day
Heart-shaped pillows are one of the best DIY gifts you can do. It's perfect for your always sleepy partner or your pillow collecting friend.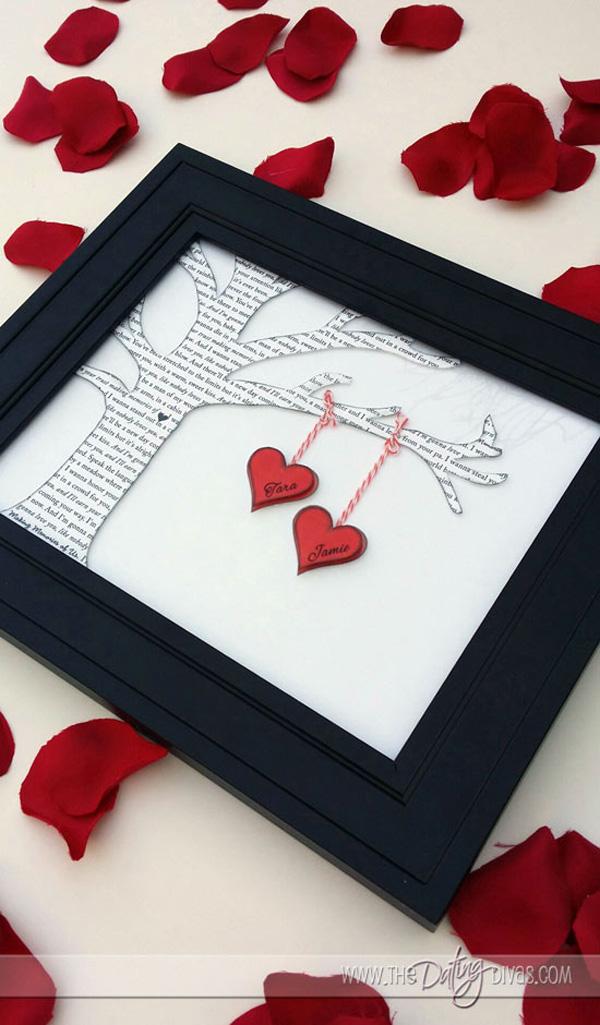 This one might need a bit of your artistic side. Take an unused frame then create a tree from a page of your partner's fave book or a copy of their favorite poem. You can then tie your heart shaped cutouts with both your names. Secure everything with a glue if you want.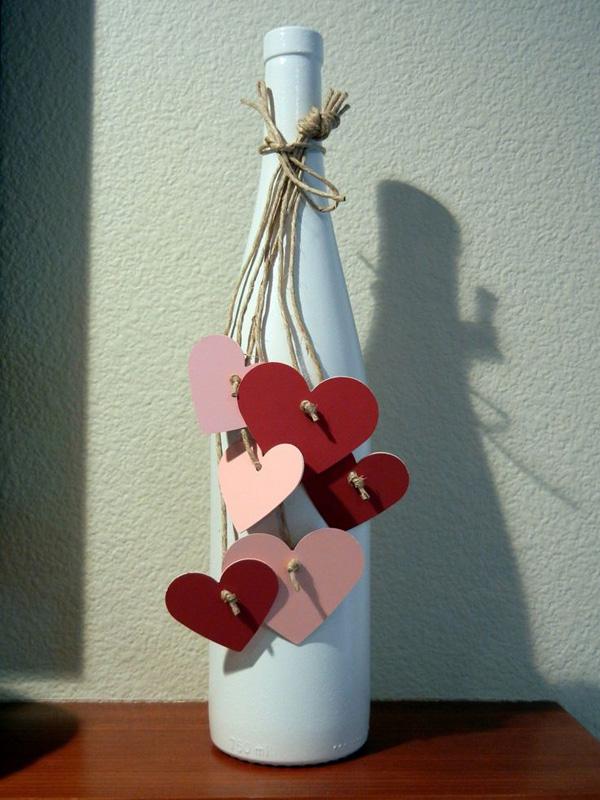 This one is great for decorations. You can find an old wine bottle, cut some little hearts on craft paper and tie them on the neck bottle with a string. Simple but filled with love.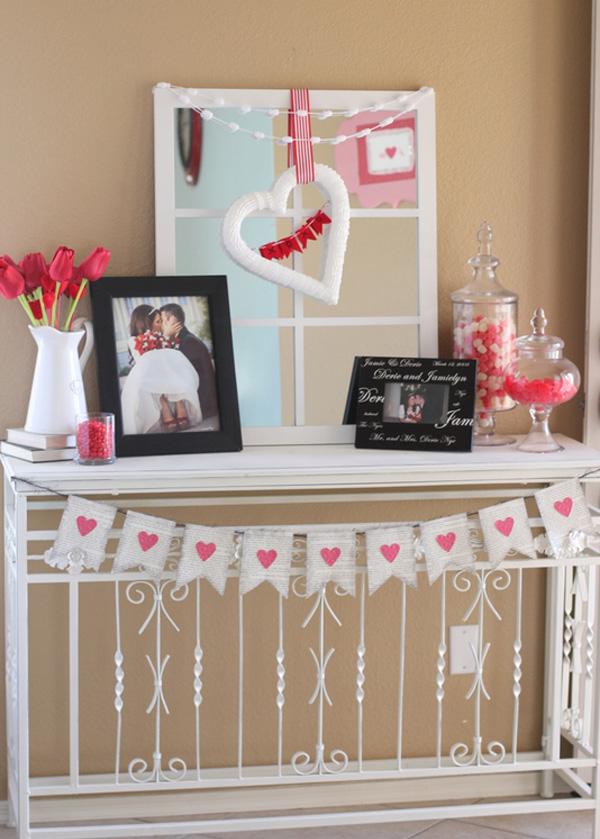 Valentine-Hanging-Heart
This one may need more of your time and effort. After making a heart shape, you can hang it on her mirror alongside pictures of you together. Adding a touch of pink, red and white candies on clear candy jars can make everything sweeter.