When artists paint the ladies, and when we mention word "women" it always remind us of women with long hair. I'm sure that is rarely that we imagine women in general, with short hair. We humans are strange creatures, when we get used to something we heavy accustom to change, something unexpected and unplanned. It's hard to accustom ourselves to something that will change our everyday life.
Hair is a trademark of every lady. If you feel your haircut is monotonous, if you do not know more what to do with your long tresses, I have a proposal! Cut your hair – short and repaint it black .
Short hair is super new Hollywood trend. Short haircut has always been great choice of determined women who know what they want – and more importantly, they know how to get. Cleopatra wore a black hair, and about her femininity people write today. Short black hairstyle is a choice of strong ladies who perfectly cope with the relentless everyday, who are strong and optimistic despite its black color. Whether you decide for modern bob hairstyle, seductive "moptop", page, short curls, deep frizzle from the middle of the head which ends on the side … There are lot of ideas, you only have to make a decision that this hairstyle this season is what you want for yourself.
Short hair is easy to maintain and can be equal feminine combined with large earrings and red lipstick on your lips. Black short hair is the right choice for an employed woman who is constantly in a race with time, who is always in hurry. You will easily and quickly wash it, dry it more quickly and with little foam or gel you will quickly have great hair.
On the list of my favorite short hairstyle is page. There is diversity in terms of length, with bangs or without it … Evergreen bob hairstyle that is trendy for seasons slowly has been replaced with modern pixie hairstyle that has became choice number one for lady's around the world. In selecting short hair note face shape, for example, a modern pixie is good for lady's with square, heart-shaped and oval-shaped face. It's modern pixie hairstyle with long bangs that you can stylize differently. This hairstyle walked down the Halle Berry and Victoria Beckham.
And finally, my dears, I would remind you that no matter because your hair is short and black, it still still seeking care. Therefore, try to always use shampoo and conditioner for black hair, and once a week pack that will hold fifteen minutes to half an hour. Just so your hair will be shiny and healthy, and black color will last longer. Also, after you do your hair, you can apply oil on the ends for softness and you will get extra shine. Be brave, try something new! You'll be happier. I guarantee.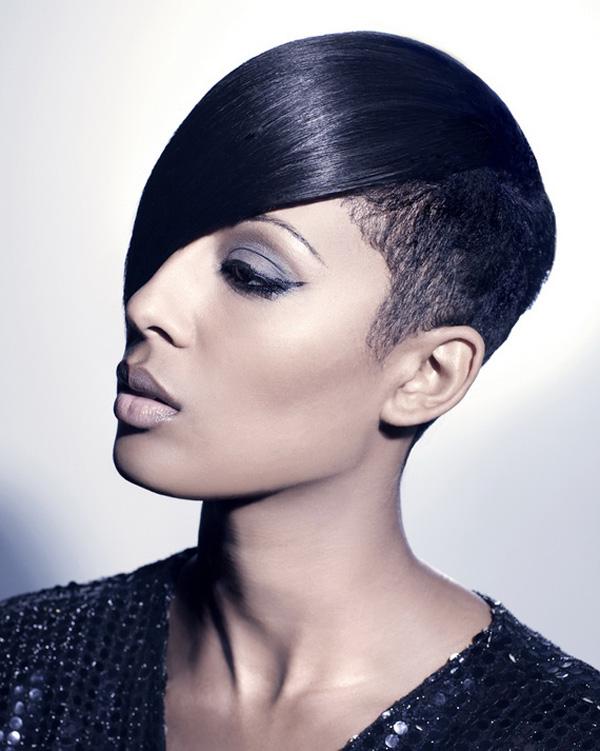 Modern pixie haircut extremely short with long-abandoned bangs from the middle of the head across the forehead. "Strong and bold!" – screams that haircut.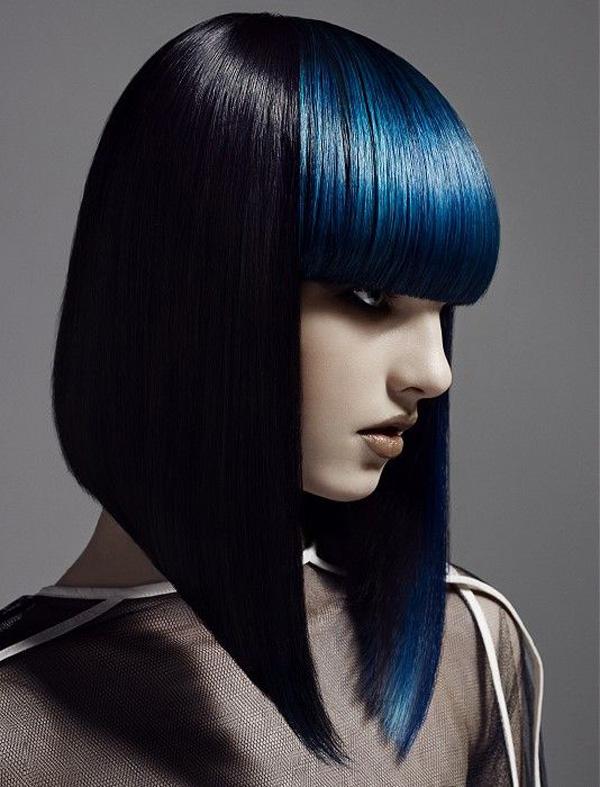 My favorite page with sharp edges and thick bangs. A little daring ladies can dye bangs in shades like these metallic blue, or some which they like. Surely everyone will look at you because you're shining.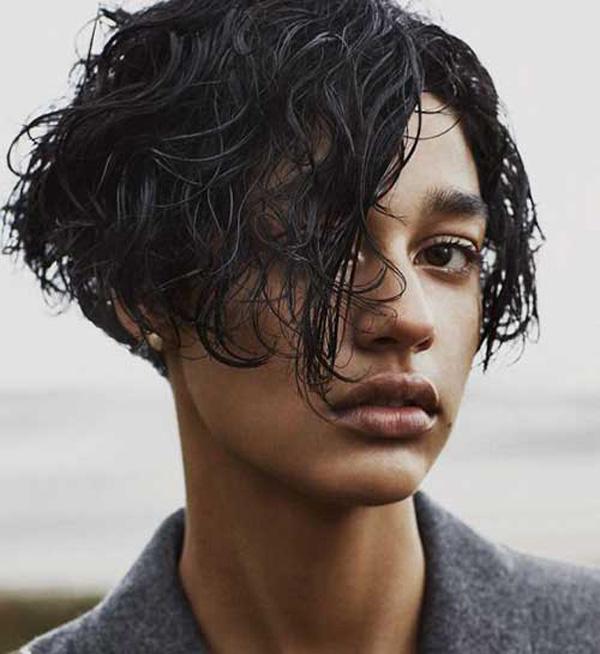 This short hairstyle is easy to make with the help of gel and foam that you will apply to the hair. After that, optional ruffle up your hair.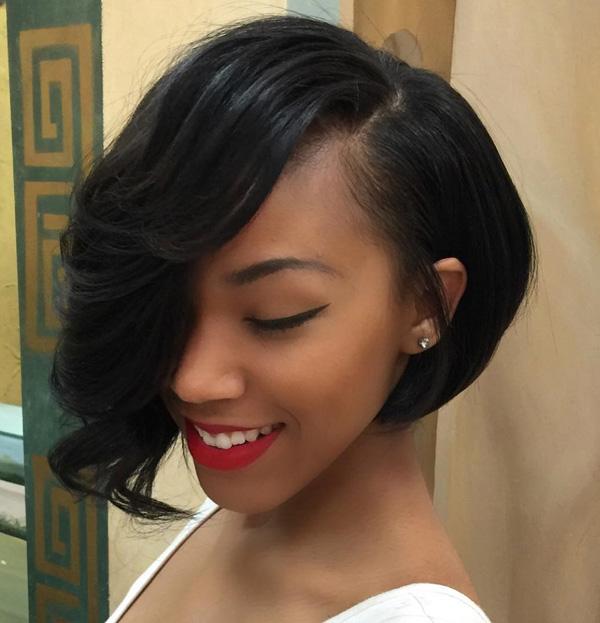 All of us at least once in our life tried a bob hairstyle. Polish your bangs to the side, make them a little bit thicker and longer. With iron for hair and foam you will easily make curls that we can wear almost in any occasion.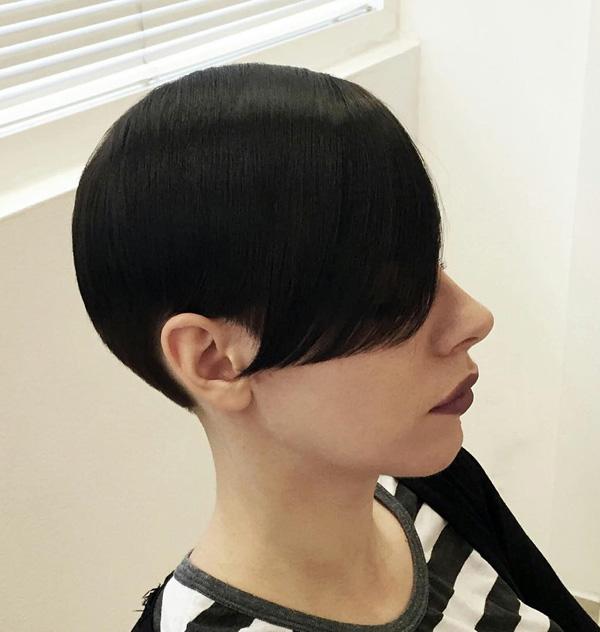 I would add a couple of big earring to this lady with great trendy pixie haircut, and if it is evening and she's preparing for going out in a city red lipstick necessary.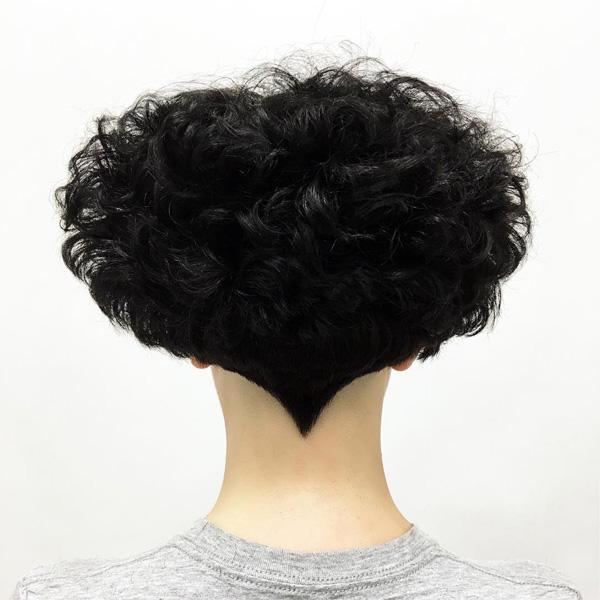 And ladies with curly hair can have a seductive short haircut around without much torture. Suffice it to regularly go to the hairdresser.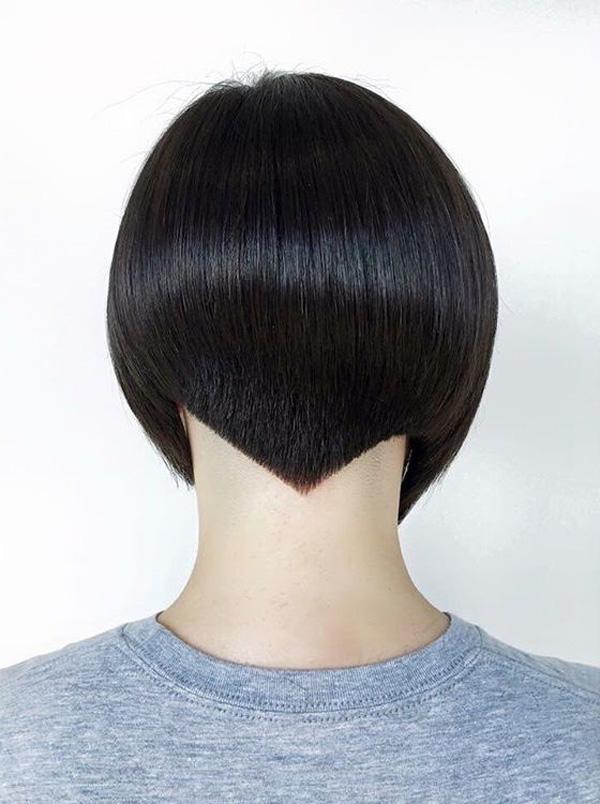 Sharp edge and rigorous modern forms are trendy in the entire fashion industry, so and when it talk about hairstyles.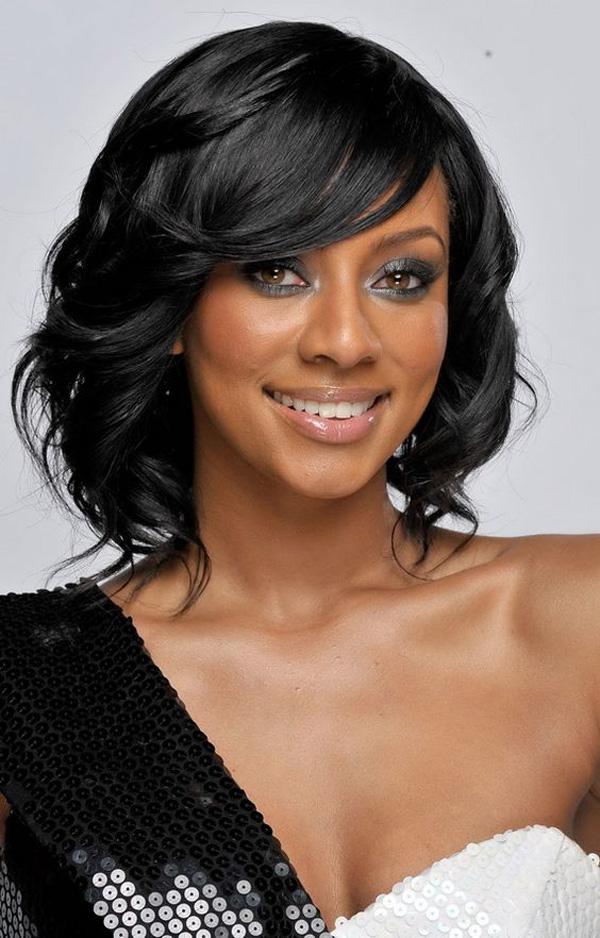 Short black hair to shoulders with curls that you will easily make with the help of straightening irons or curling iron. At the end of a little of paint dryer and you will have a quick haircut.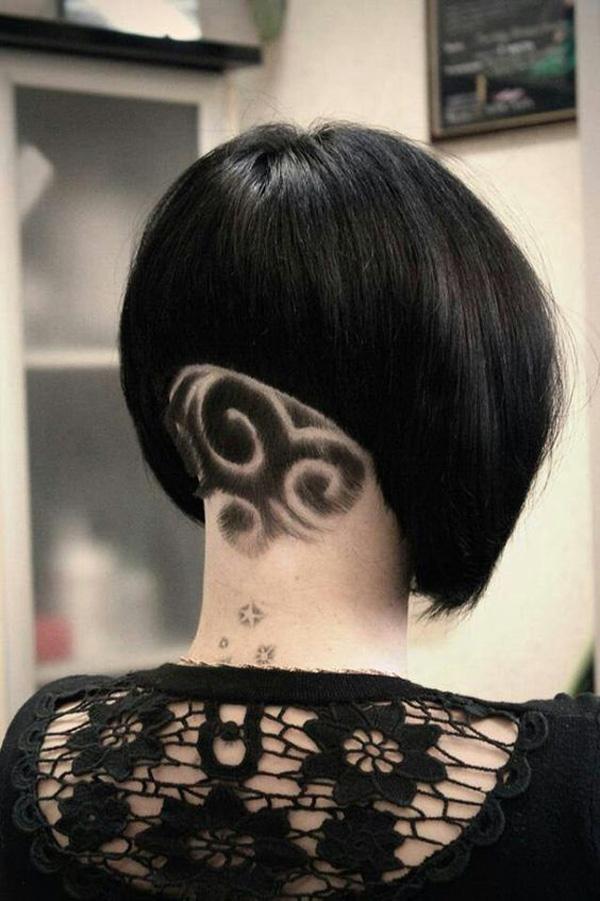 Brave and courageous woman their short black hair page can supplement with extra clipped parts on whom will elicit different patterns. Hair grows quickly so you'll need more often to visit a hairdresser so shape and drawing won't lose.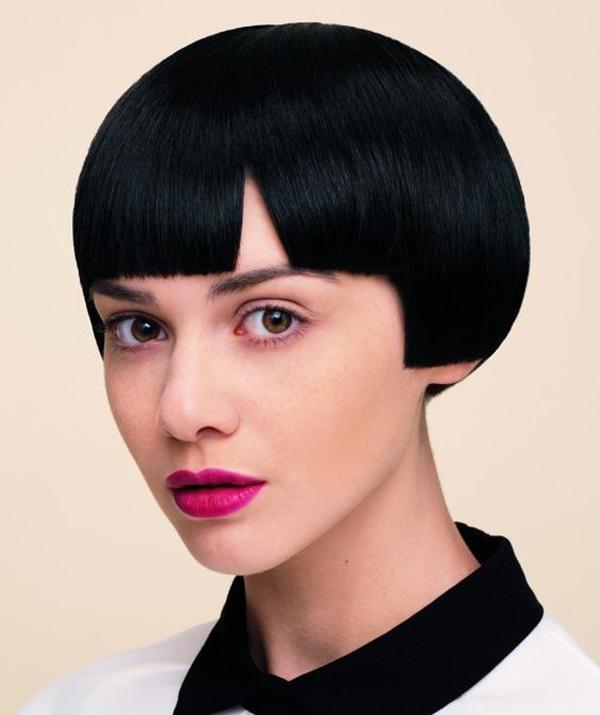 Stylish hairstyle with strict lines for strong business woman.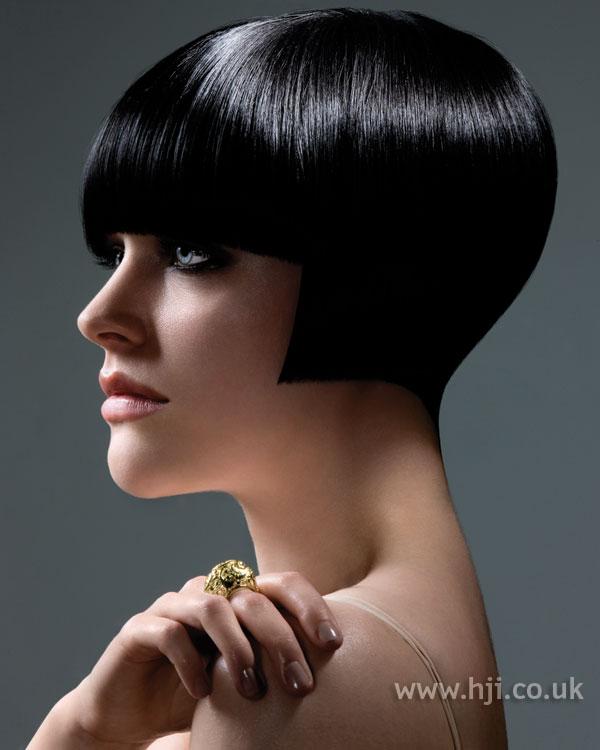 If you want your bob haircut looks more modern decide for model straight and sharp lines. Old new bob hairstyle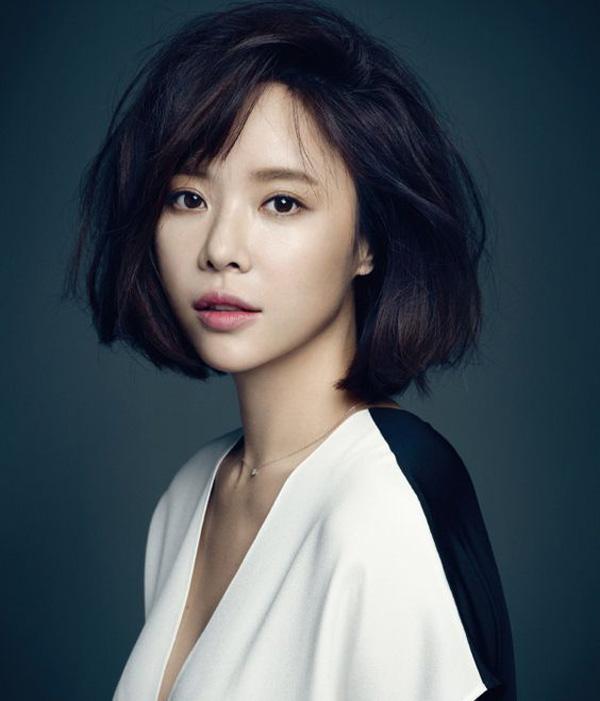 For a long time casual hairstyles are a total hit. The waves and the occasional curl will make your hair look like full volume hair.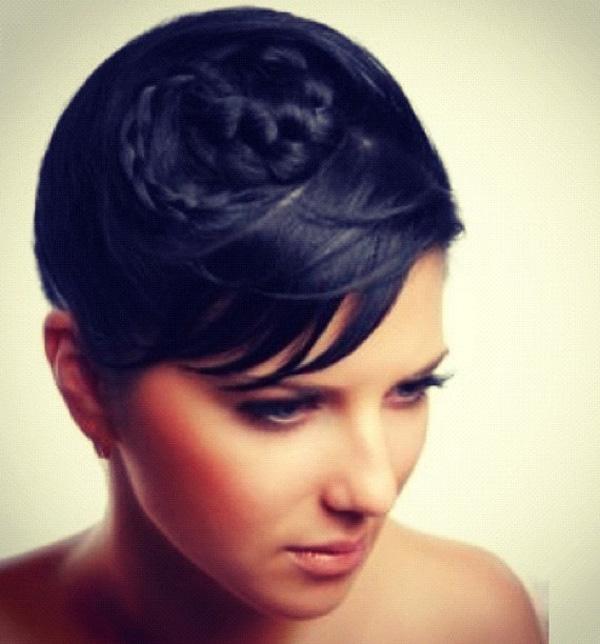 Braids are always in fashion, so why do not we combine it with modern pixie haircut?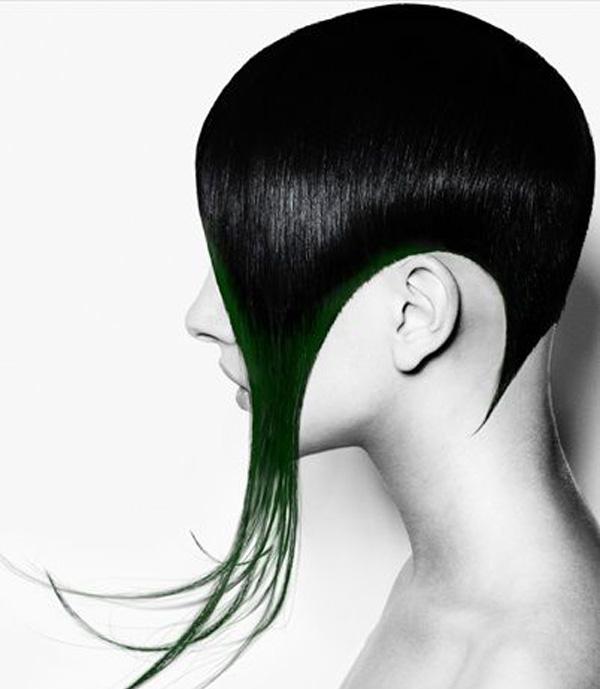 This pixie haircut is complemented with a longer front part which is colored differently. With black, each combined so that the choice of shades for your longer roach is up to you.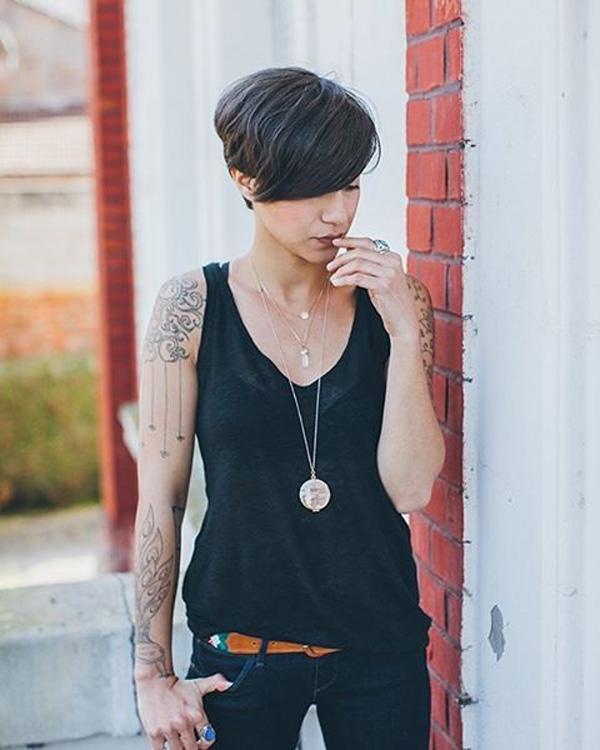 Bangs are back on the fashion scene in a big way so that it easily without any mistakes, you can combine with an ultra short bob haircut.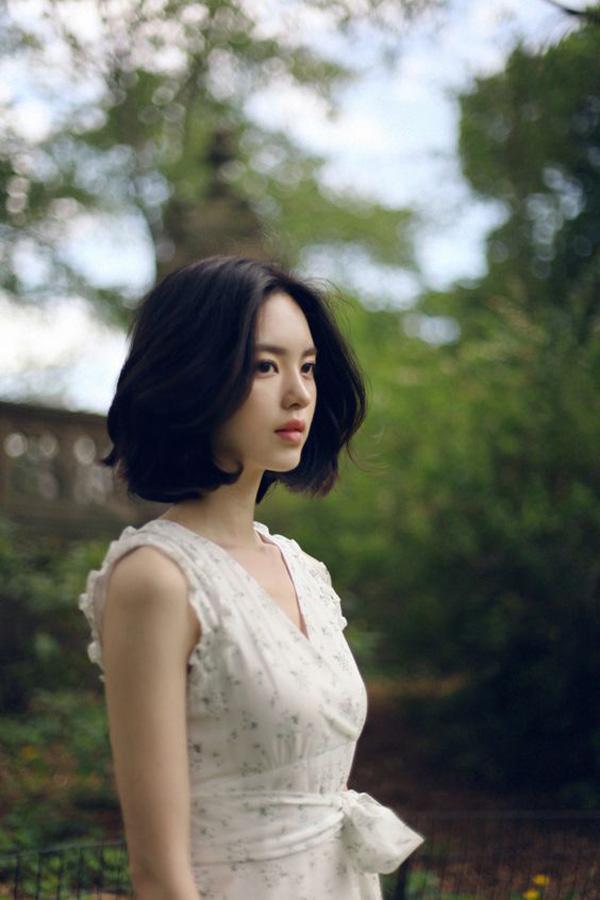 Soft, sensual and feminine hair above the shoulders, fits almost to all ladies, and if you have an oval face this model without bangs perfectly will stand you.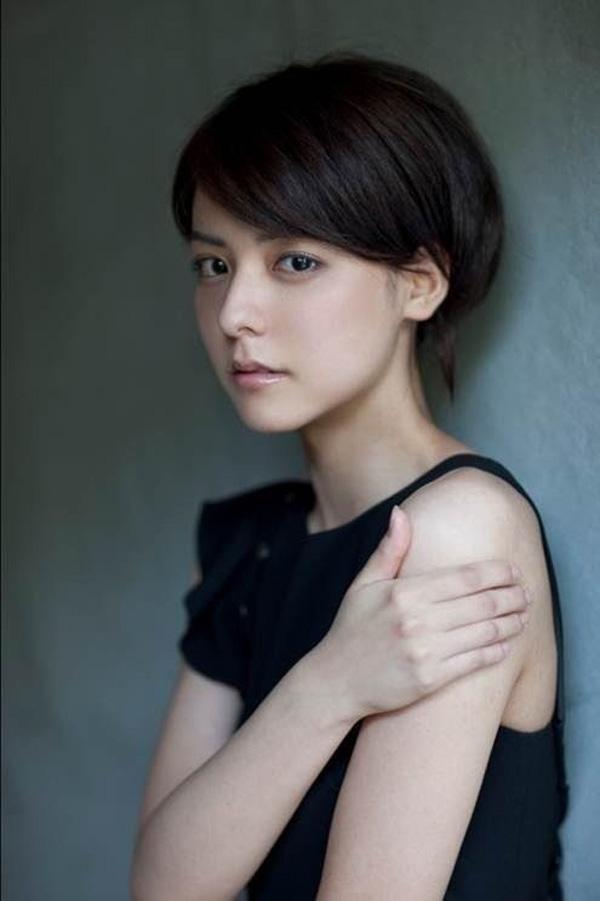 Chic hairstyle you'll love.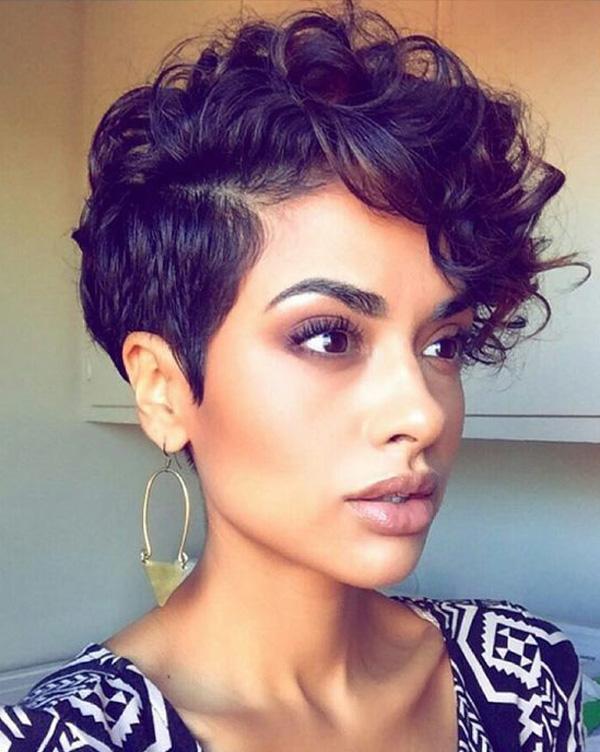 Sexy and seductive hairstyle. Combine it with big earrings and stylish dress, and you're ready for the red carpet.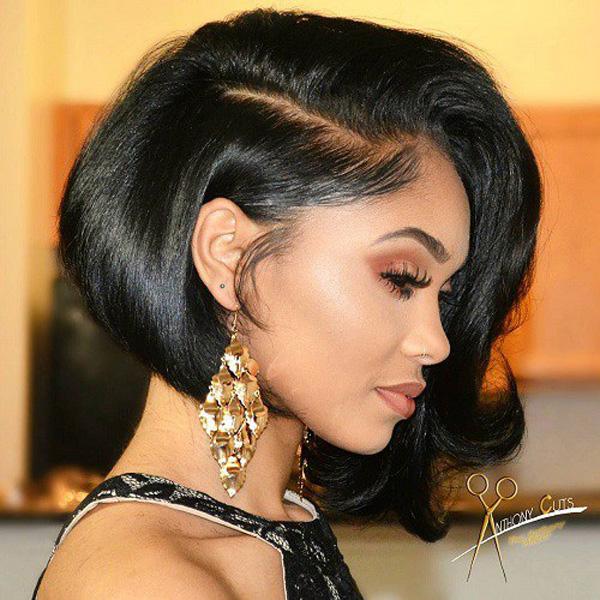 All of us is often in a race with time. Steal time for yourself. Cut your hair above your shoulders and you will need twice as less time styling and blow drying. Instead, read a book, see a favorite movie, hang out with friends …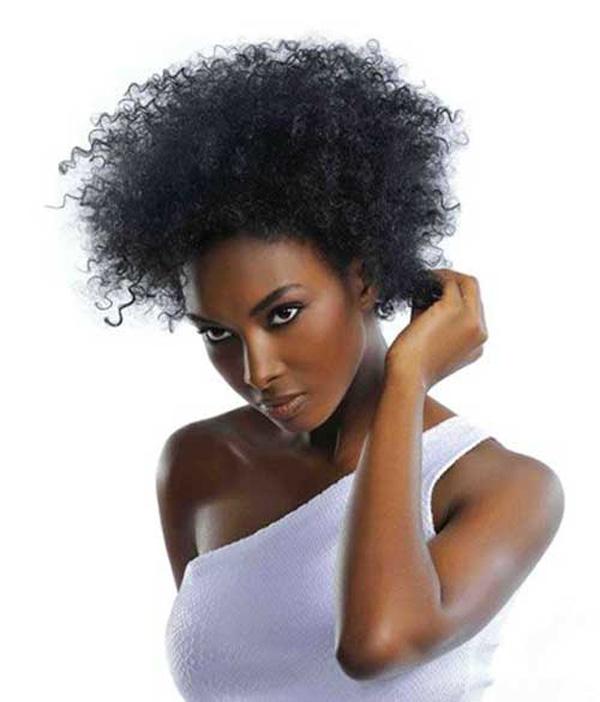 Afro hairstyle is always in fashion. If you decide for it volume will certainly not be a problem for you anymore.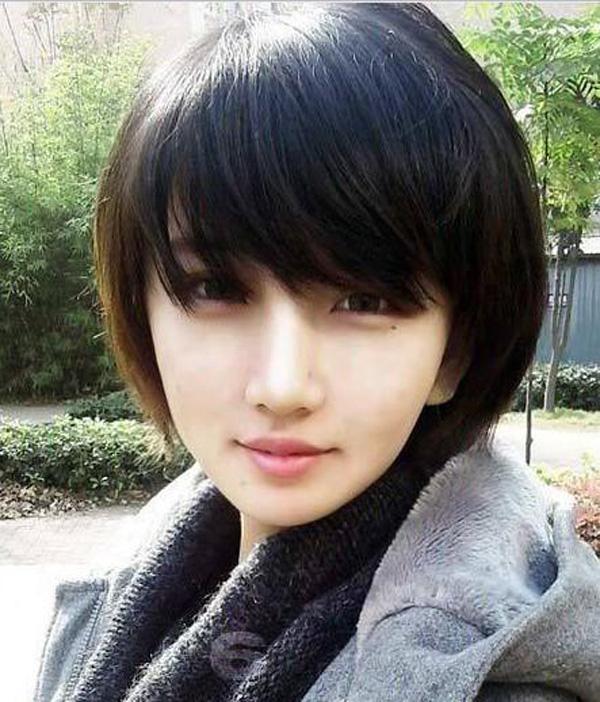 The layered bob hairstyle with bangs for both – girls and for women who know what they want.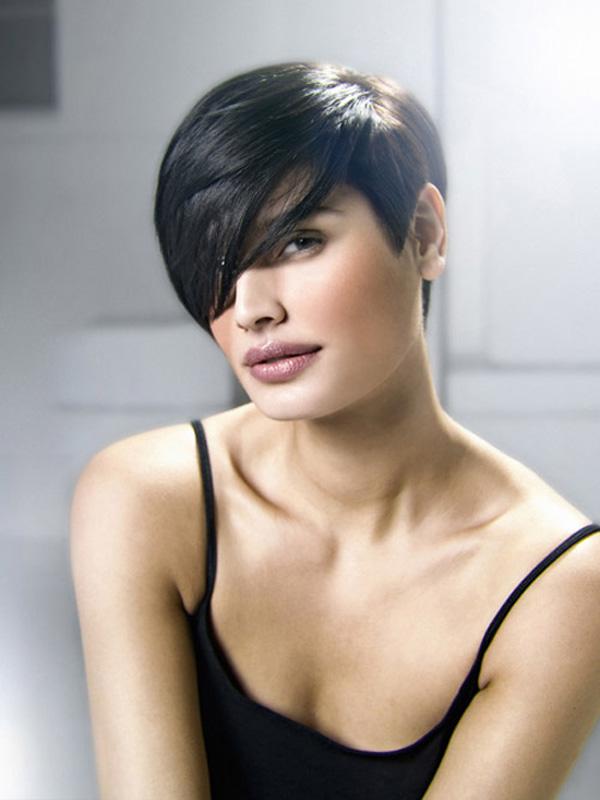 Sometimes it is enough just to switch the dryer on the other side and your hair looks totally different.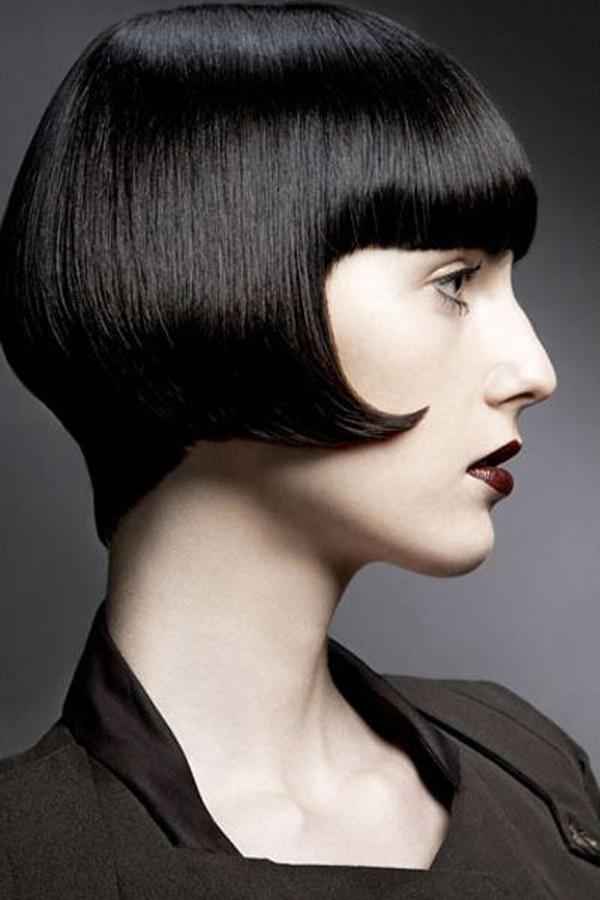 If you are a fan of cigarette trousers or strict business cuts this hairstyle will be great for you.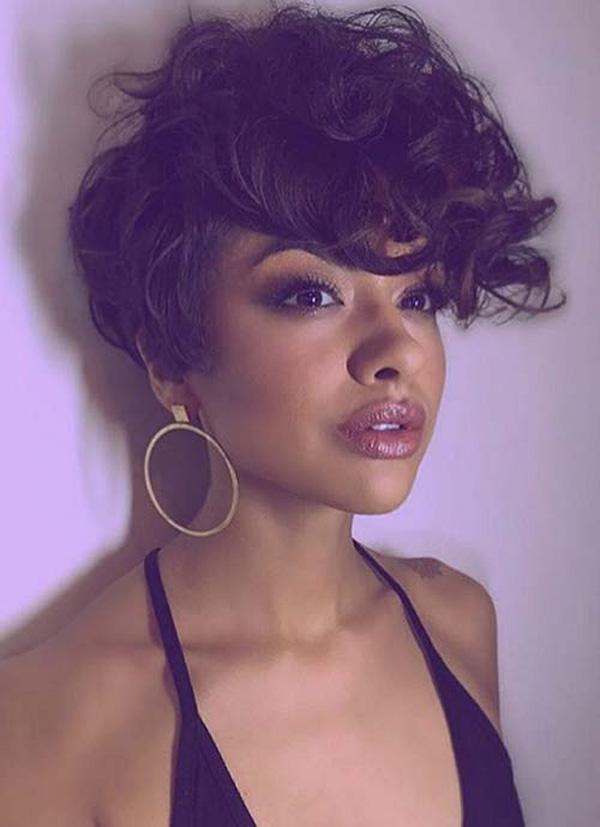 Swaying and sexy and at the same time glamorous. It is good for both – the red carpet and for watching the football match with a friend.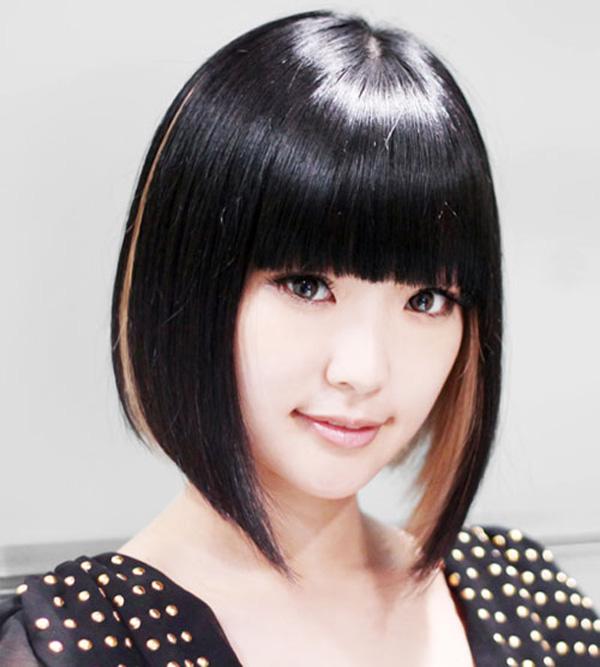 Beam color can certainly refresh your black hair. Choose the color that best fits to your personality.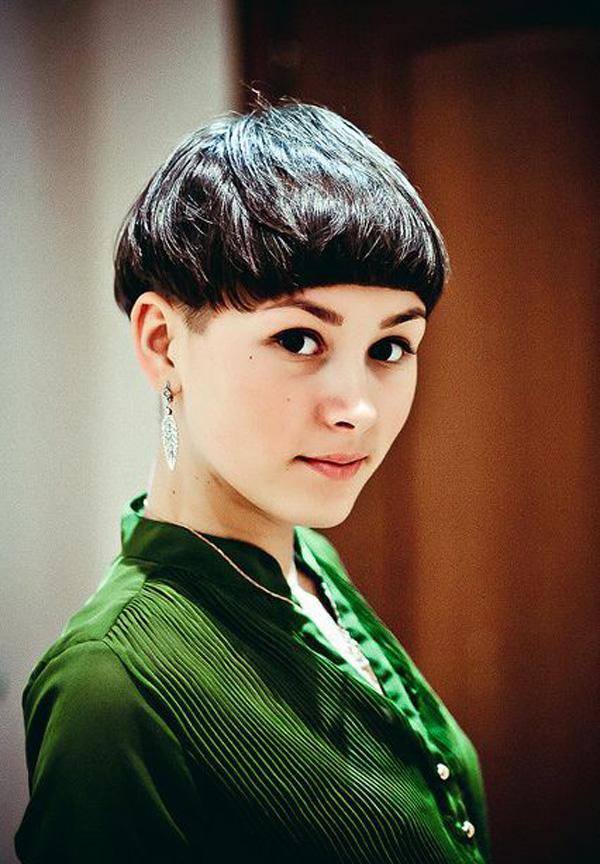 Boyish haircut can't reduce your femininity.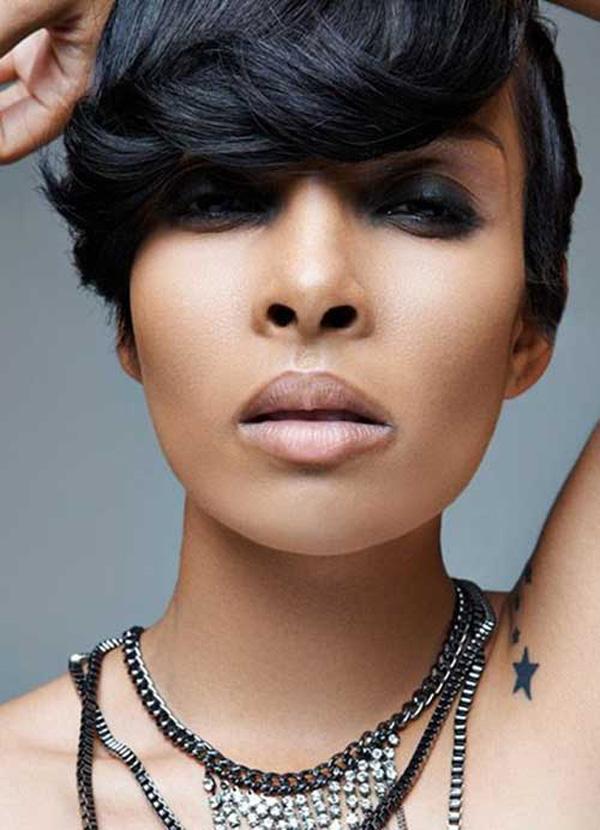 Pixie haircut with longer bangs that you dressed up to the side a little bit with the iron.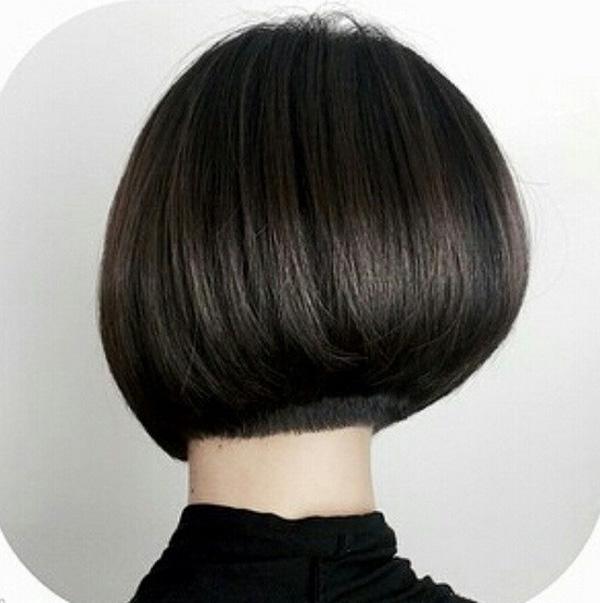 Asymmetry is often interesting. A brave woman will not hesitate to take such a hairstyle that is on one side of the head shorter and going to the other side of the head it's longer and longer. If you cut your hair like this, layered or straight, you will be able to stylize it in many different ways.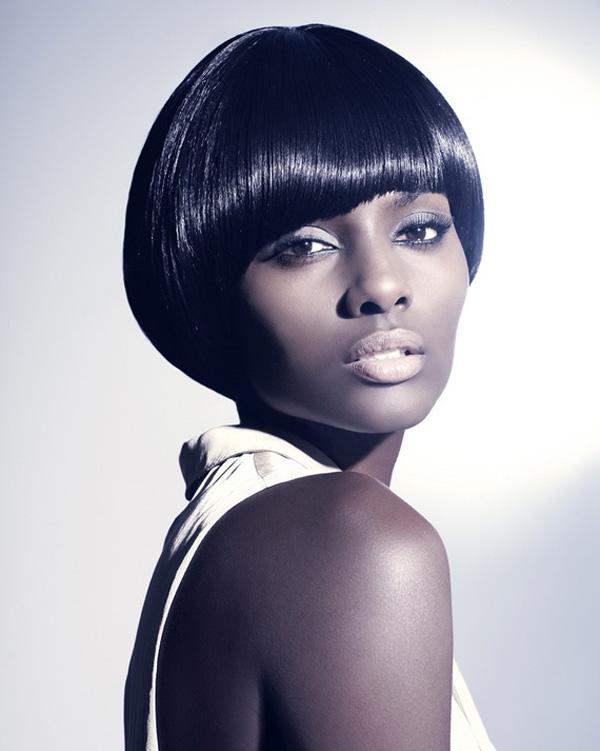 Classical bob with asymmetric bangs.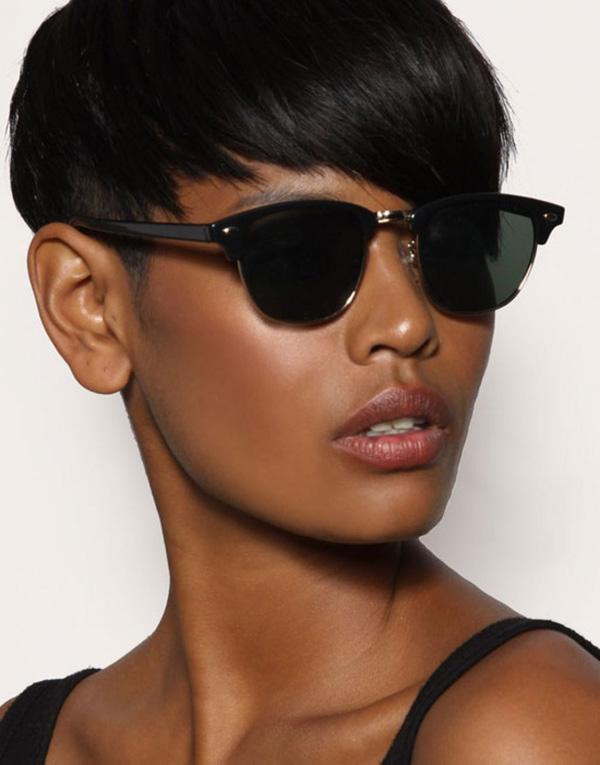 Men's hairstyles created for the seductress who is not afraid of anyhing.