Forests, oceans and animals are those that fascinate us. Many people love to use natural materials such as wood for home decor. From small details to big pieces of furniture, the wood makes interior to exudes pleasant warmth. With the prevailing of natural life style, wood slice DIY has just been unfolding and gets popular. The wood is rough but warm. It can be used for floors, the ceilings, the paneling on the walls, but and as different decorations that will enrich our home.
Wood is an ecological material it can be differently designed, furniture from wood can be in a classic design but and in modern minimalist design. This material is very easy to use and it's suitable for processing. Wooden floors and wooden doors in a darker shade can do your home looks more expensive and more luxurious than it is. Beech, oak and ash can be used for flooring, oak is a solid and a good choice for the front door. Most importantly floors of wood will be easily maintained. The large solid wooden tables made of oak, ash, walnut, cherry or beech will be wonderful detail in your dining room and for a long time will certainly adorn your home.
Scandinavian way of decorating homes wood gives a special significance. They use wood from floor to ceiling, and opposite the Americans and southern Europeans, they love the tree in their homes to paint the light tones, primarily in white, even when it comes to floors. Skandinavians give great attention to natural materials and a large amount of light in homes, so if you like that style, you can use it for decoration your home.
In the pictures that follow look at some ideas for decorating your home with small details from wood slices. I hope you will enjoy and that you will find some idea interesting for you!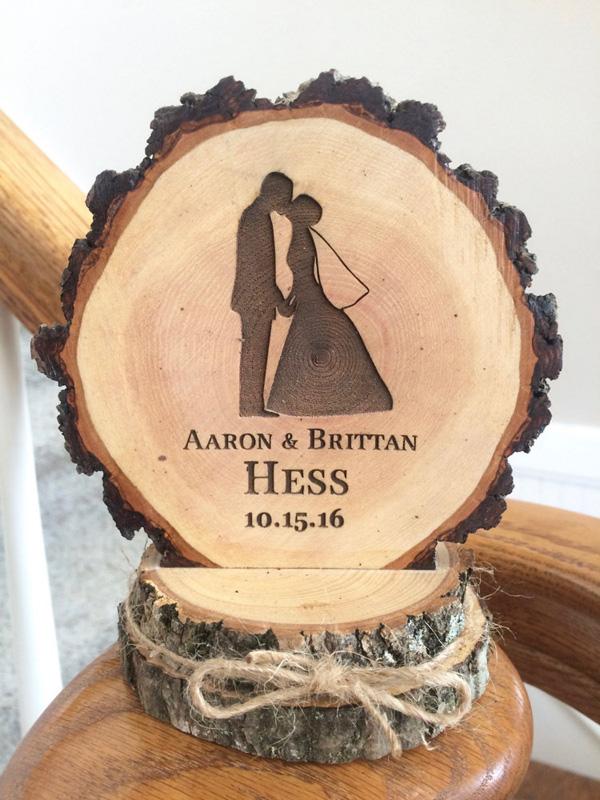 On one slice of wood you can write important date for you or picture, or name and make real masterpiece.
Wood Cake Topper

If you small piece of wood hollow out, you can obtain a unique vase or pot for your favorite flowers. Let this image serve as an idea for your own unique pot.
DIY Planter Of A Fallen Tree Piece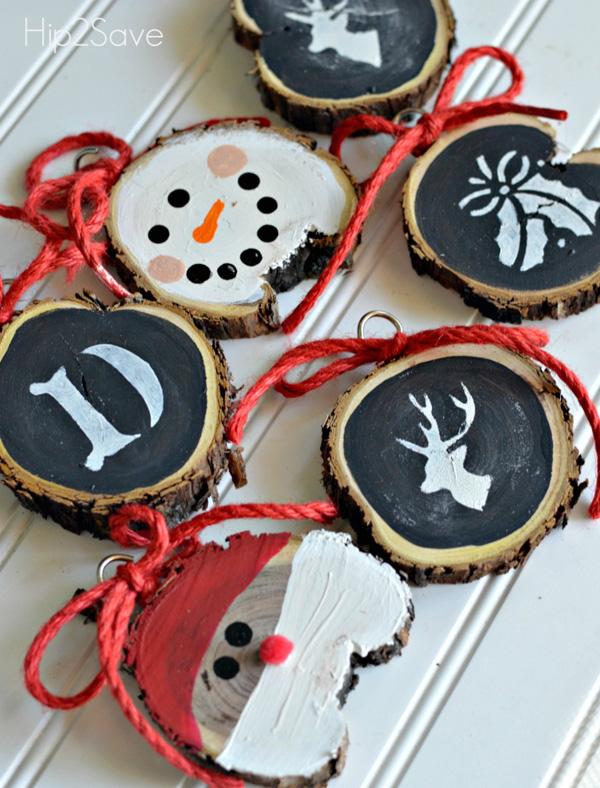 On slices of wood you can write or draw something important for you and you can gain great decoration. On top of wood slice tie a thread in red color and you'll get nice adornment.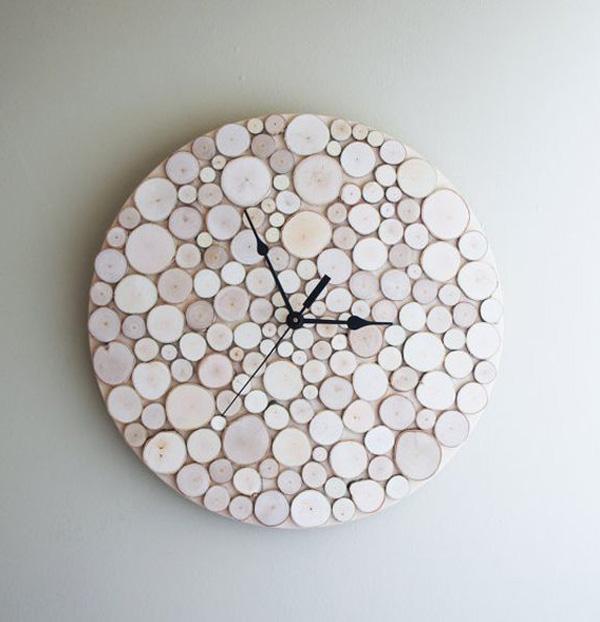 Simple wall clock you can decorate with wood slices and make a unique clock that reminds on the purity of nature.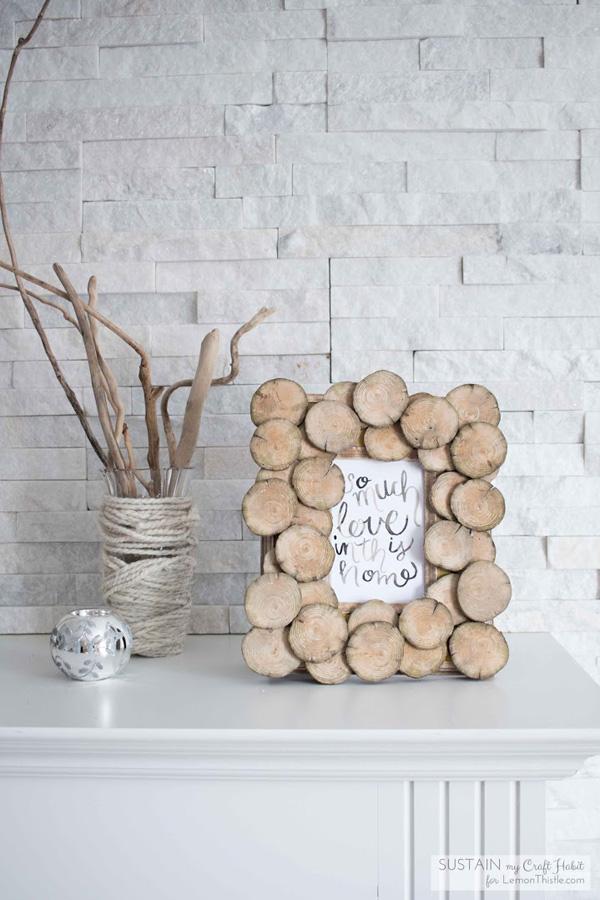 Slices of wood and can be used for decoration of picture frame. If you are a supporter of using natural materials this is right choice for you.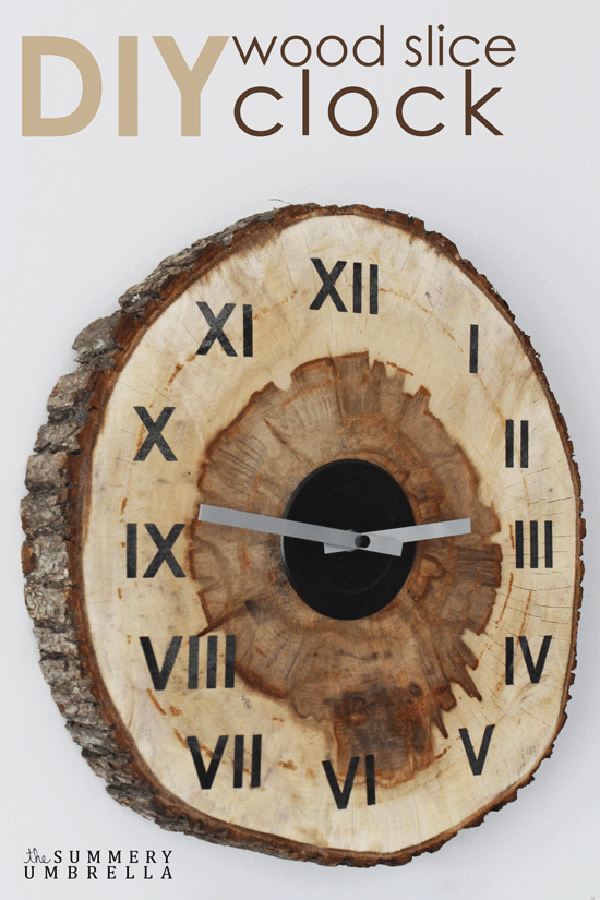 One more idea for using slice of wood for making a wall clock. Here wood slice isn't used for decorating simple clock. The clock is made on wood slice.

Your pot which you guard in house or in front it can be decorated in this way. You can refinish wood slices of your pot so it will last longer.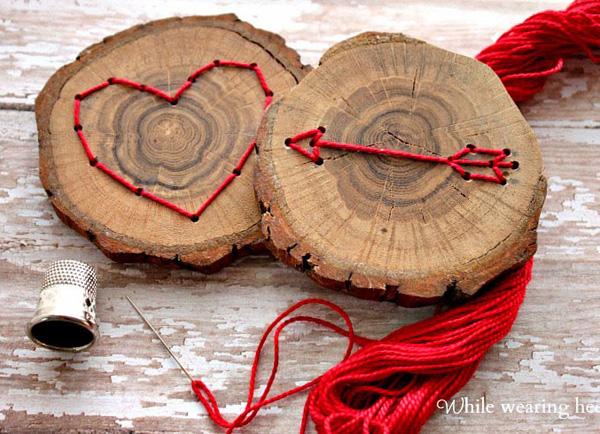 Very interesting idea for those who are in love. With a little red thread you can make this great present for your loving person.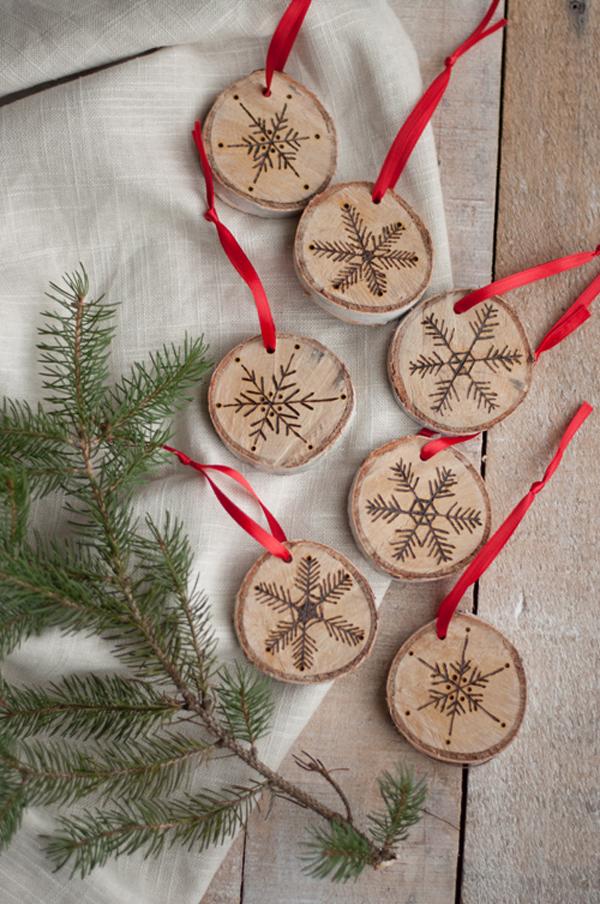 Christmas and New Year are in our front our doors. Here is idea how to make original New Year decorations for Christmas three.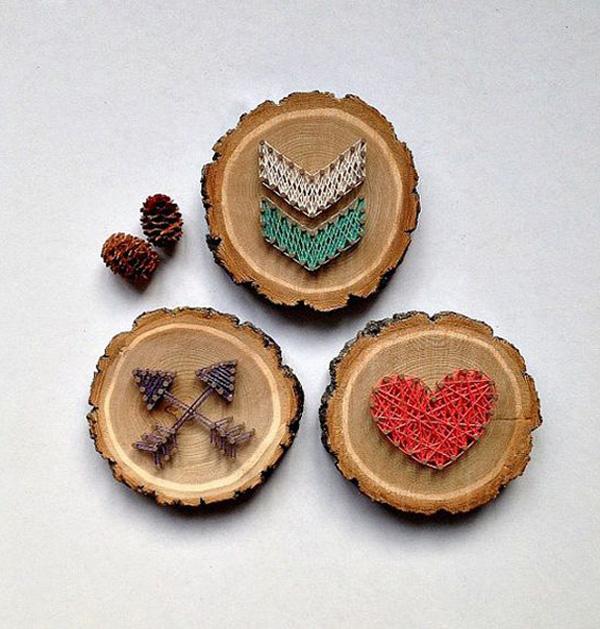 This soft colors of thread are great choice for decoration. In this case it is used for decoration of wood slices.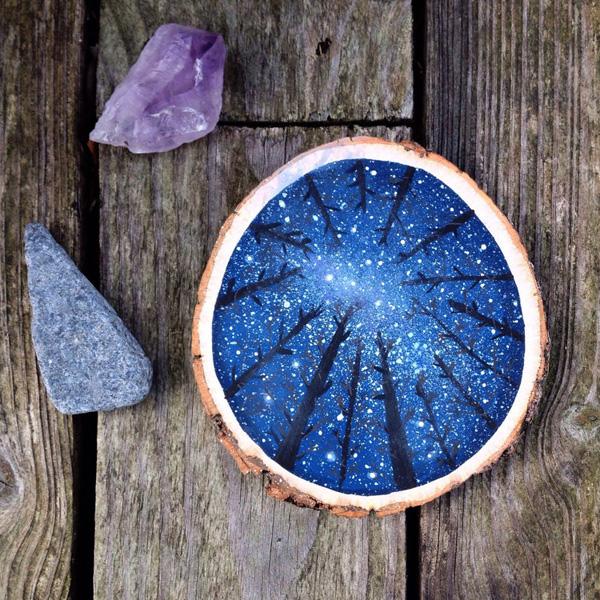 Creative artist used colors here and painted picture of night, sky full of stars and crowns of trees.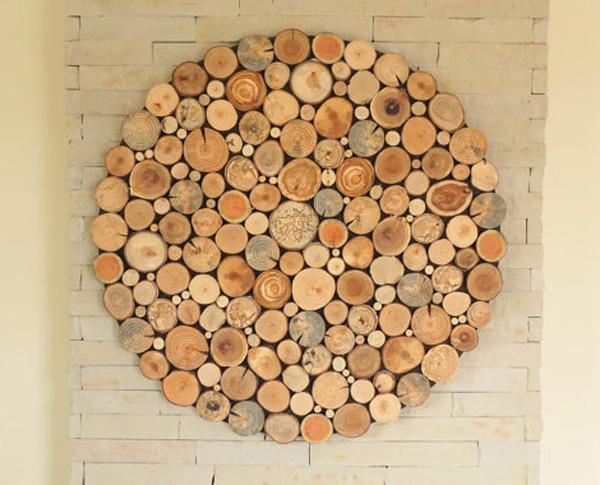 Instead of picture or photography you can make this kind of decoration for your wall. Wood is simple for processing so it is a common option of artists. Except all that, it gives home warmth and connection with nature.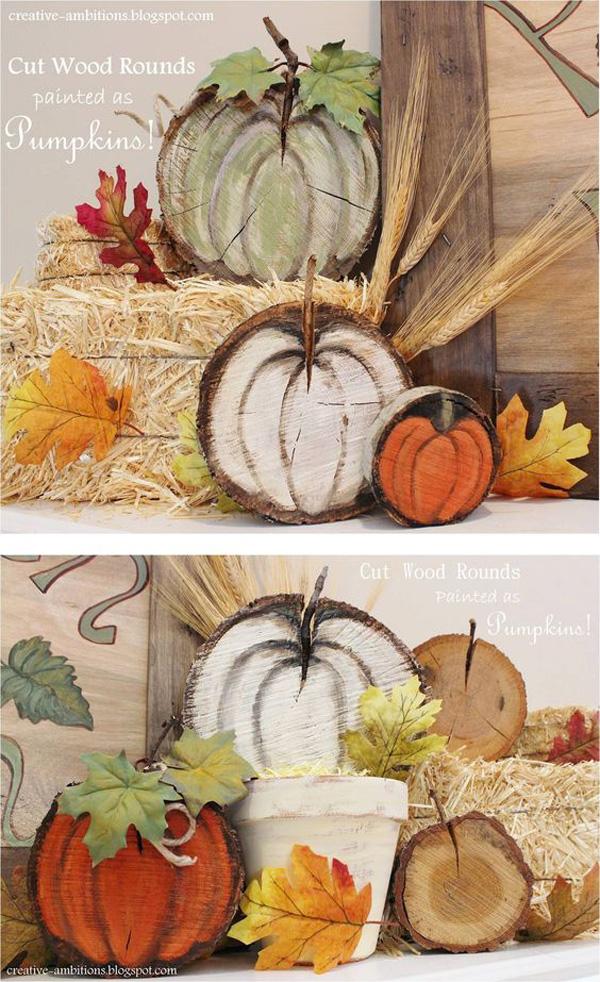 For next Halloween you can use wood slices, and color them as pumpkins. It will be effective detail for this important holiday. You're children will be very satisfied and happy, believe me!
Pumpkin Personality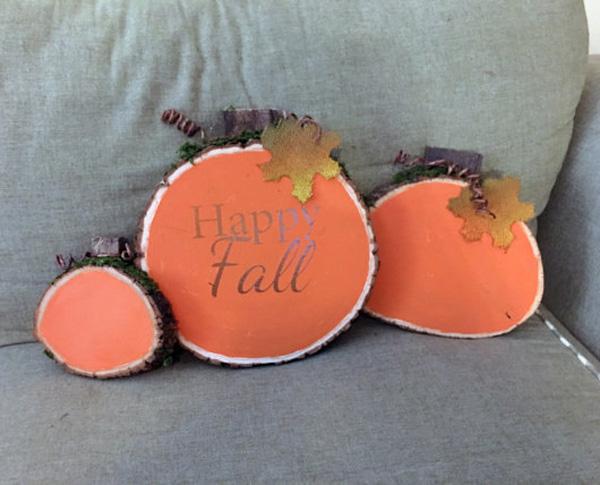 Summer is gone, and fall is here, but it doesn't need to be dark. You can color this fall in beautiful orange color which except orange reminds us fall. Yellow and orange are the colors of fallen leaves …
Pumpkin Wood Slices – Happy Fall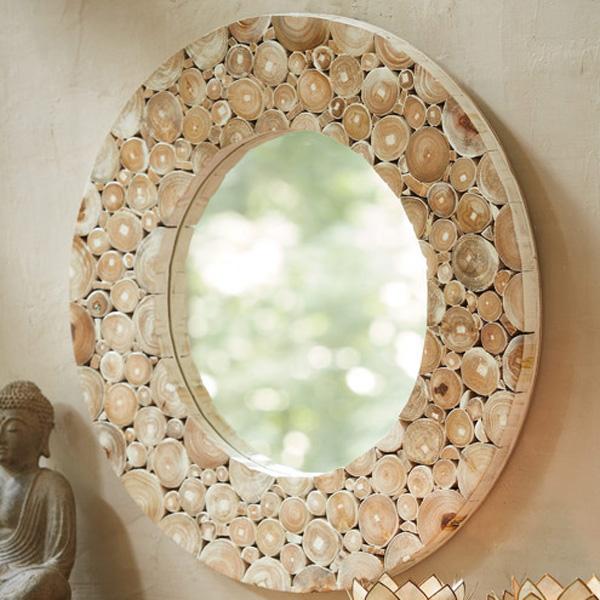 Natural look without a lot of make up is modern for years. Here is an idea and for your mirror how to look natural, with a little effort, glue, and wood slices in different dimensions you can make from old – new mirror.
Round Teak Wood Slice Mirror
This is always trendy design, nice table for your garden made of untilled wood. This natural color og wood and untilled woods are always interesting and great detail in every home.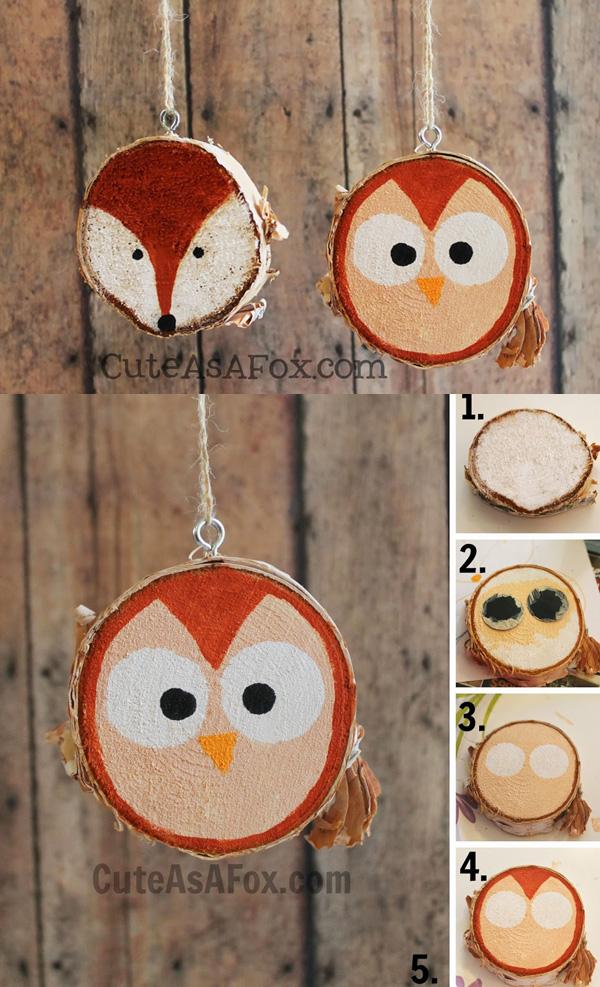 Fallow instructions from image and make this type of decoration for your house. Use wood slices and paint on them whatever you want.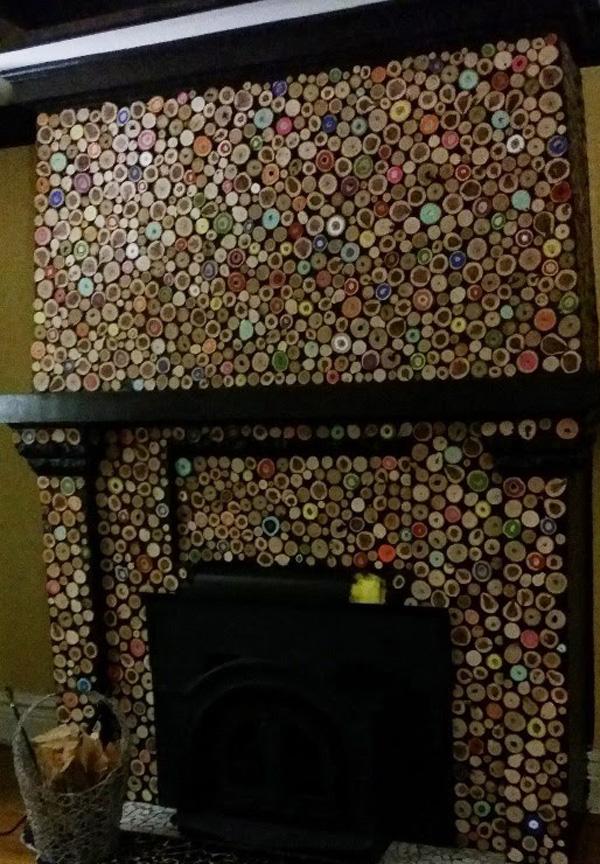 This creative person used wood slices colored in different colors and made interesting decoration for fireplace.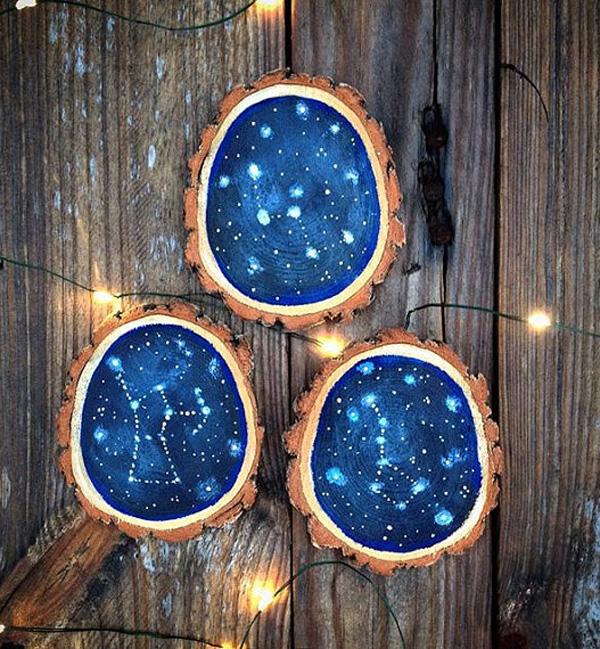 Wood slices instead of pictures on the wall can look very nice. That is very original and can stand good in modern houses but also in classic designed houses. On wood slice you can paint everything what will, by your opinion, stand good on your wall.
Set of 3 Mini Constellation Wood Slices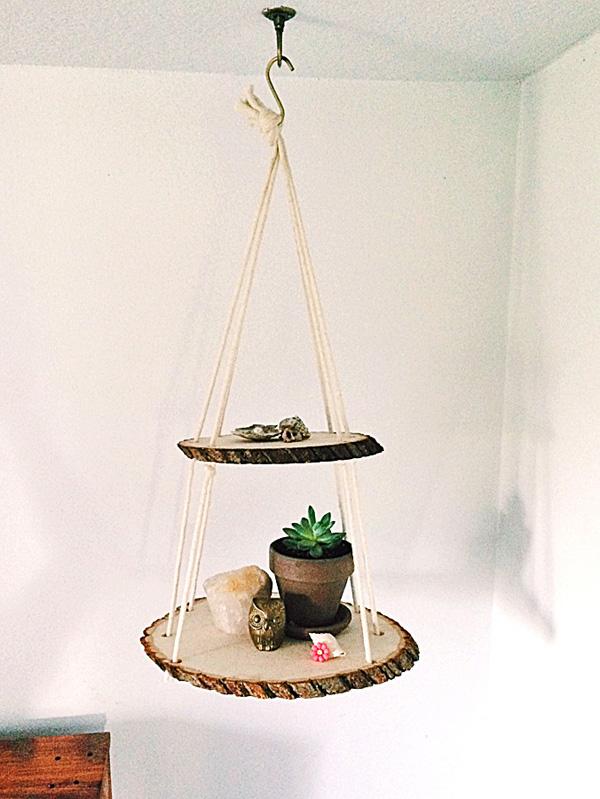 Modern shelf. I believe that designers who decorate Scandinavian homes very like it because of natural materials, the natural color of wood, and with natural ornaments on it (plant, and a pair of stone).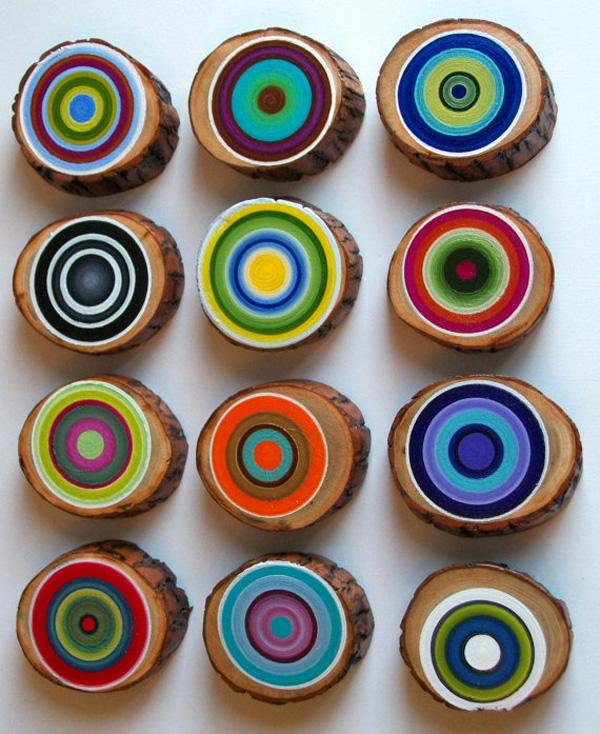 If you prefer natural look than this decoration made of wood slices is good choice. You can alone easily make this kind of decoration for your room.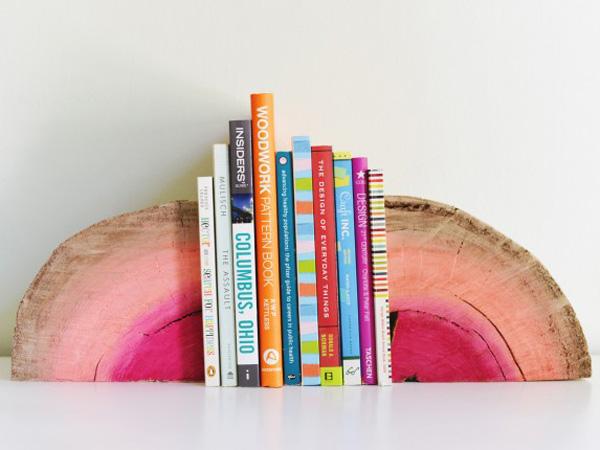 Do you like this type of wall shelf for books? I think it is very original detail. Pink color on wood slices gives to this shelf modern note.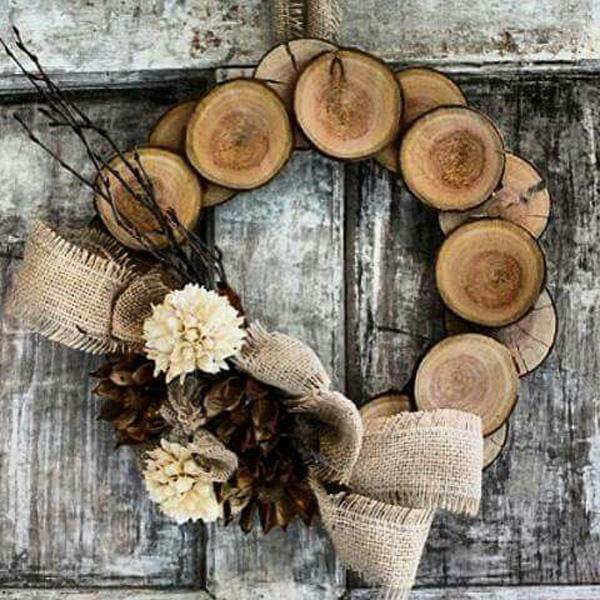 Christmas and New Year are very close… If you are bored of classic door decoration as wreath of conifers, you can make this kind of decoration. Your neighbors will certainly copy your idea.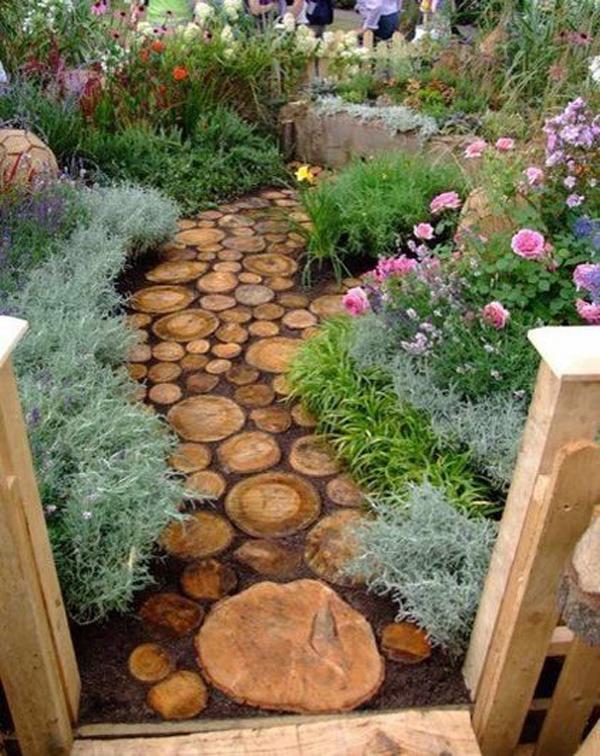 Path in your garden doesn't need to be only made of rocks, concrete, concrete tiles… Here you see how wood is used for embroidery path in garden.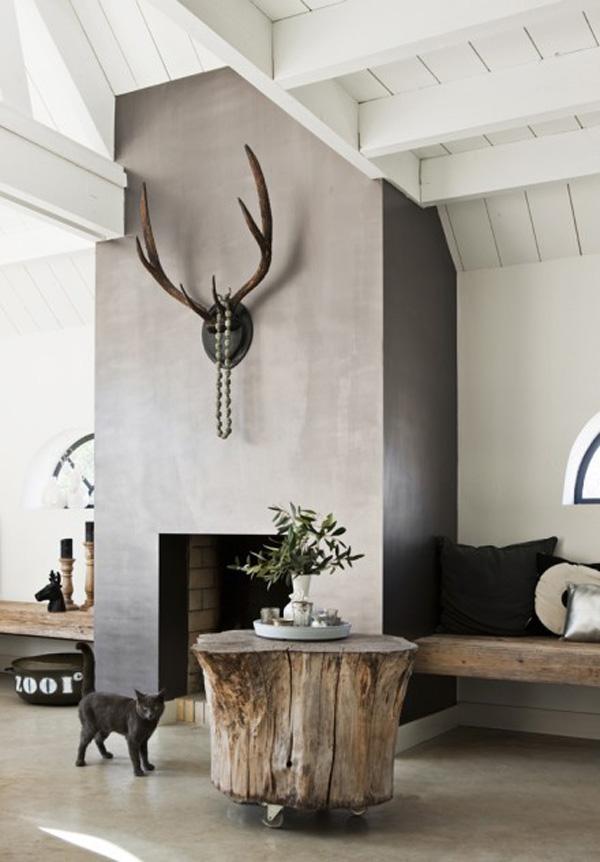 This reminds me on real scandinavian home. In this room we can notice clear lines, lot of light, floor and walls in light lines, and table of wood what is warm natural material.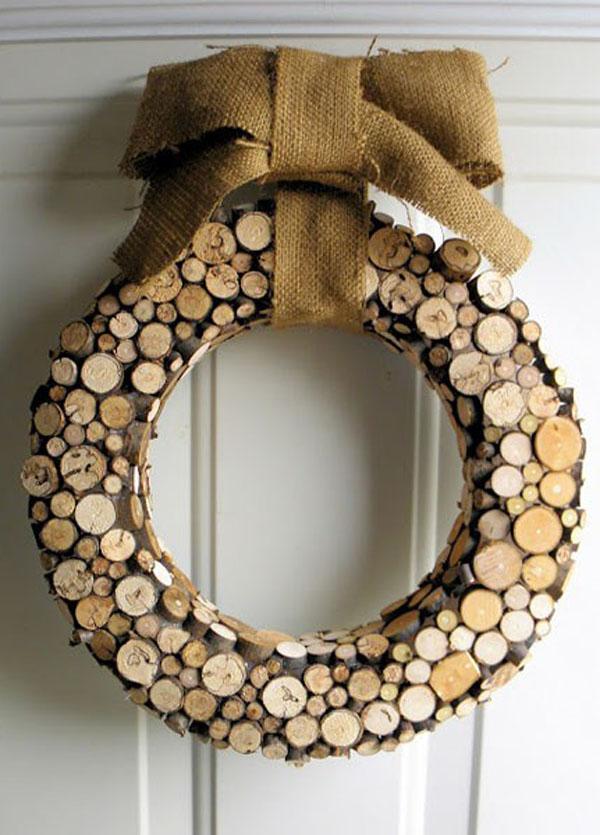 This door decoration you can have during entire year, not only for Christmas and New Year. If you live near some forest or lake this will be adequate decoration of your home.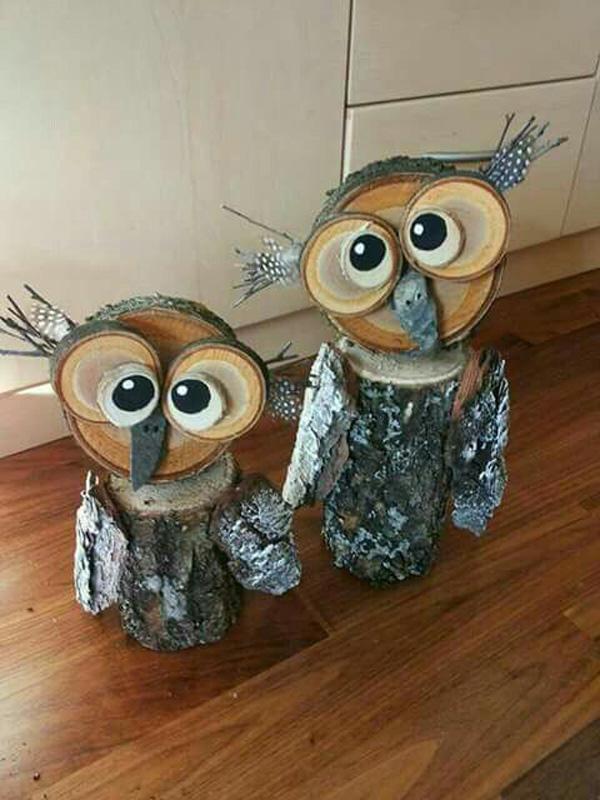 Owls are a popular decoration in recent years. They are a symbol of wisdom. Even jewelry is mass-produced in the shape of an owl. Here are two owls made of wood slices to give warmth to your home.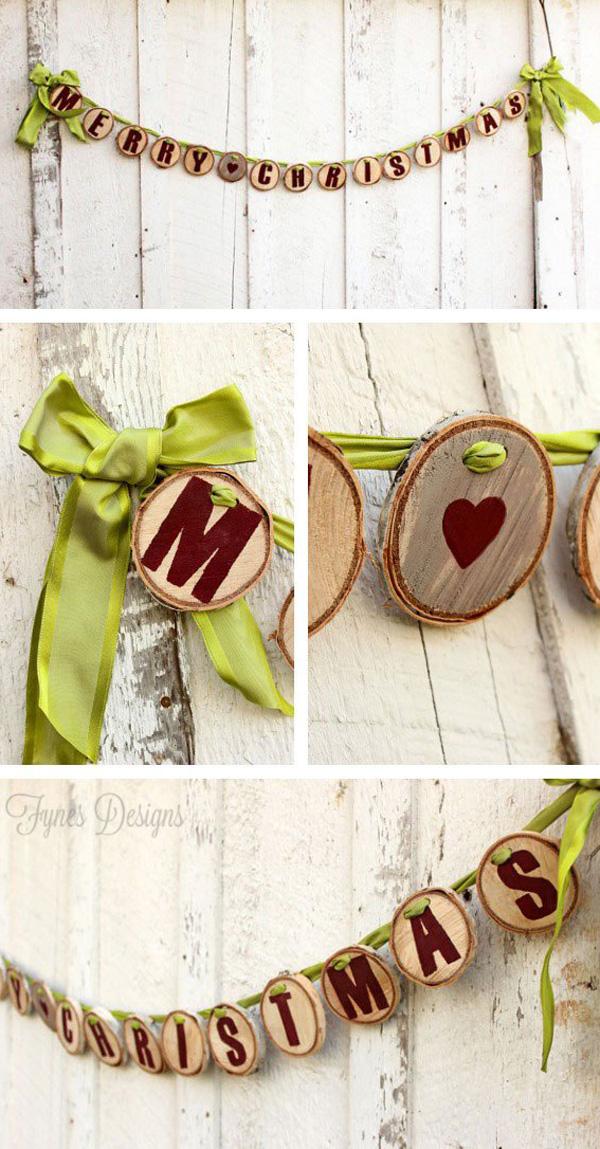 It is much easier to buy decoration for Christmas holidays but big number of us prefer hand made decorations which are original and have story. With a little imagination you can make great decorations for following holidays.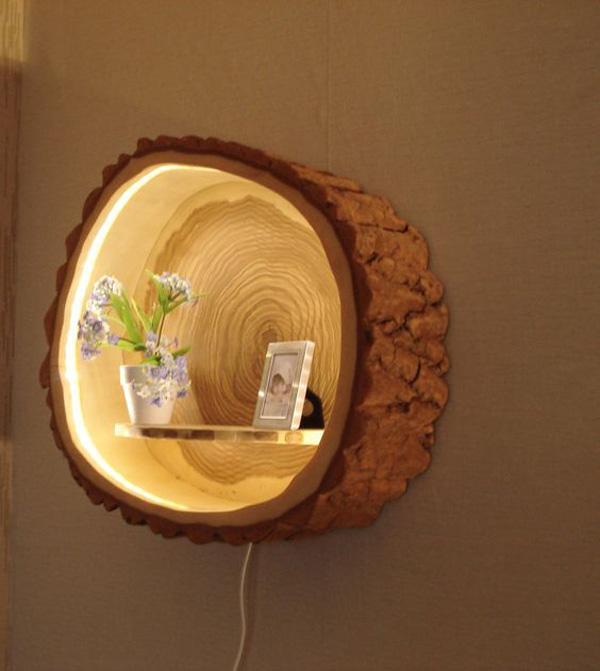 Very practical and interesting shelf with light installed into can be used for books, family pictures, some ornamental plant.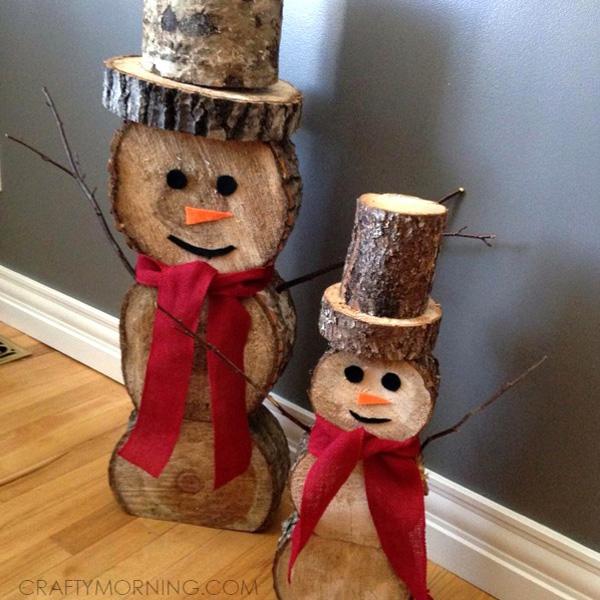 Who says that snow-man need to be only made of snow? Here is proof that it's not true!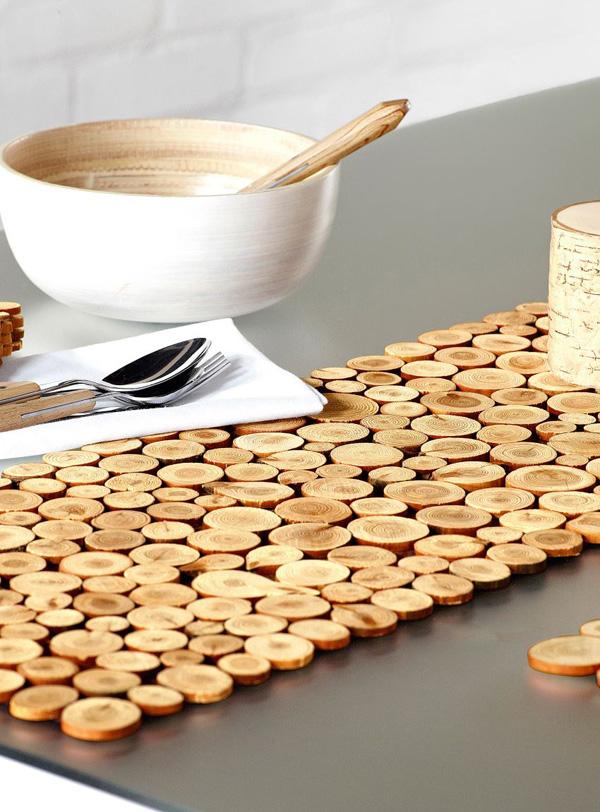 Here's one idea for pad made of natural material which is warm and grate for sweet home. Make it alone and your meals will be tastyier for sure.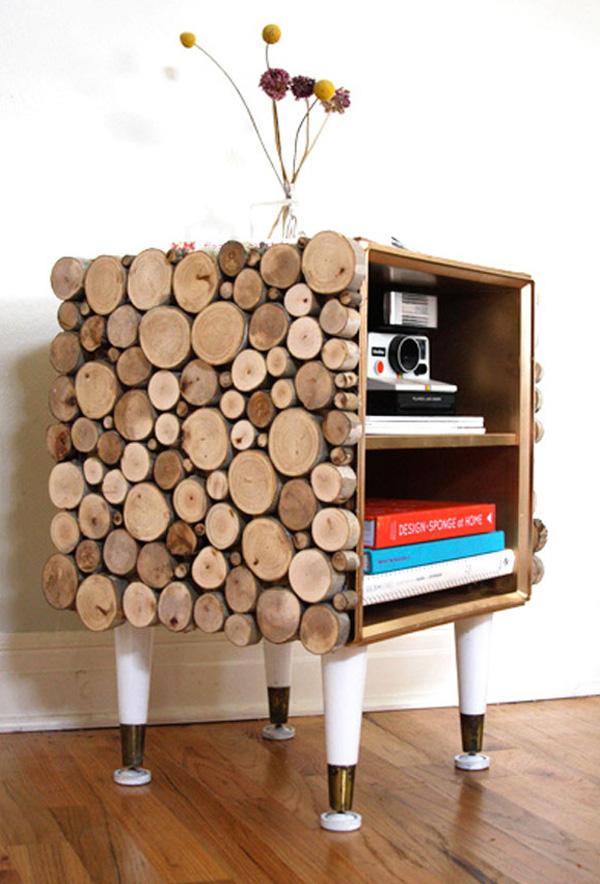 One more idea for decorating your shelf. It is decorated with smaller and bigger wood slices around the shelf, and inside designer detained a modern look of shelf.