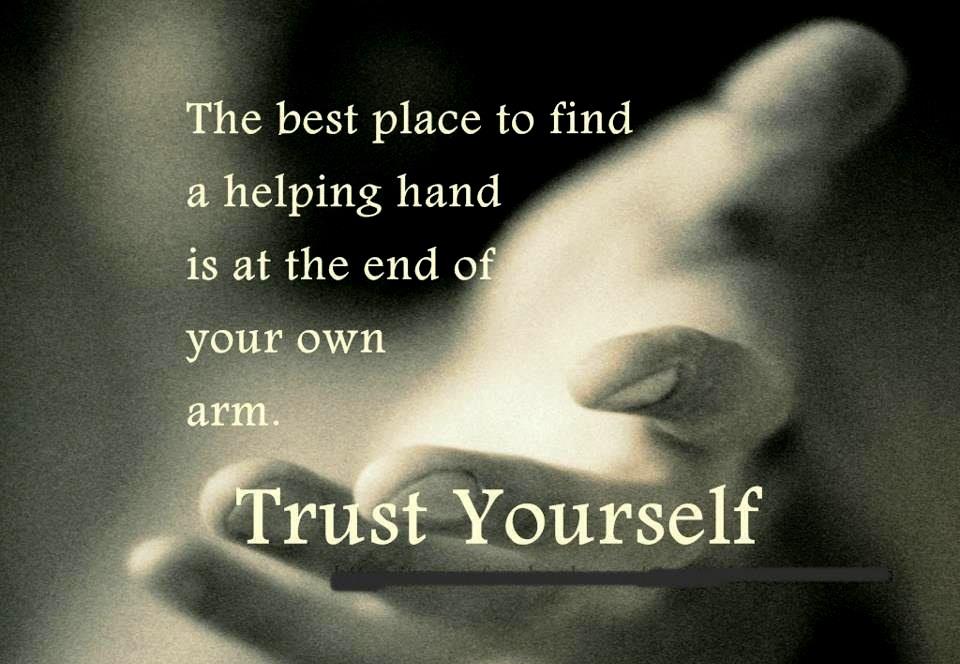 The best place to find a helping hand is at the end of your own arm. Trusty yourself.
Let's talk about trust quotes. Trust is a wonderful gift, a precious stone, a masterpiece sculpted through years of life. The word comes from the Old Norse treysta, which means "to trust, rely on, make strong and safe".
Trusting someone means relying on an entity beyond our own self. It is a sacred ceremony, a real miracle. Trusting and being trusted make us feel stronger and safer, because trust is like a warm embrace in which we can lose ourselves. When trust live, fear and confusion run away… because there is simply no space for them anymore.
Celebrate the sacredness of trust, it doesn't matter if you give it or receive it, and respect it: it is very fragile.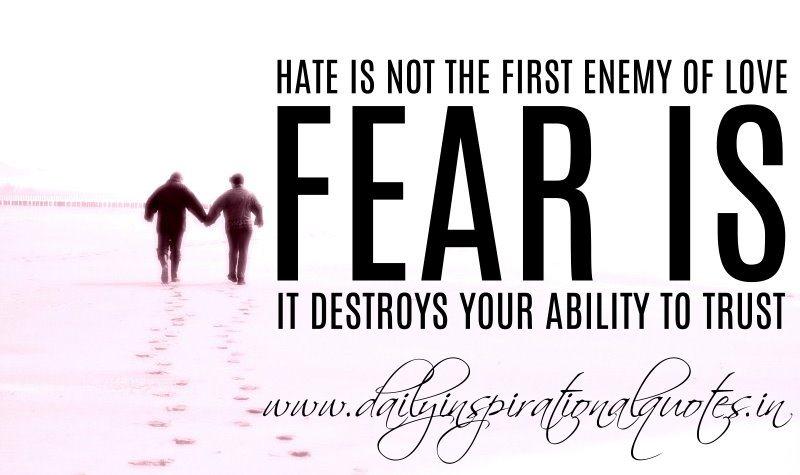 Hate is not the first enemy of love. It destroys your ability to trust.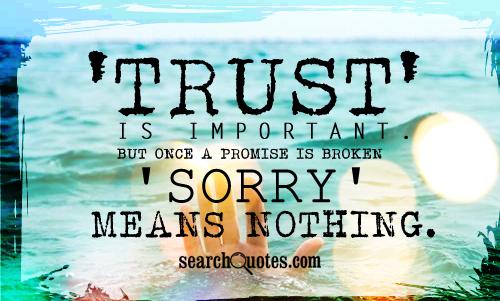 Trust is important. But once a promise is broken, 'Sorry' means nothing.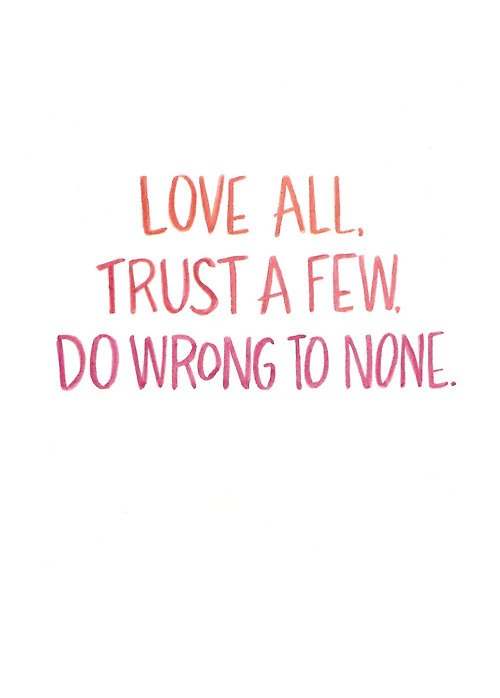 Love All. Trust A Few. Do Wrong To None.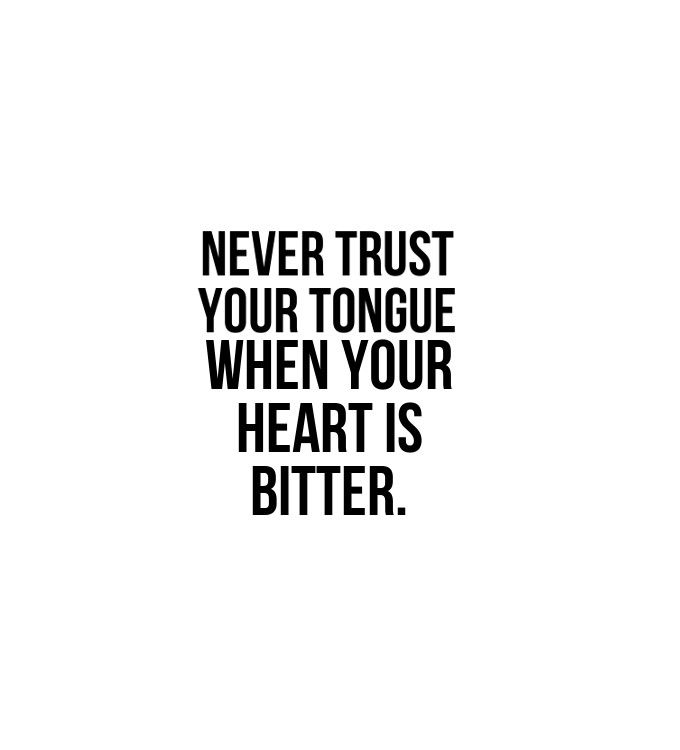 Never trust your tongue when your heart is bitter.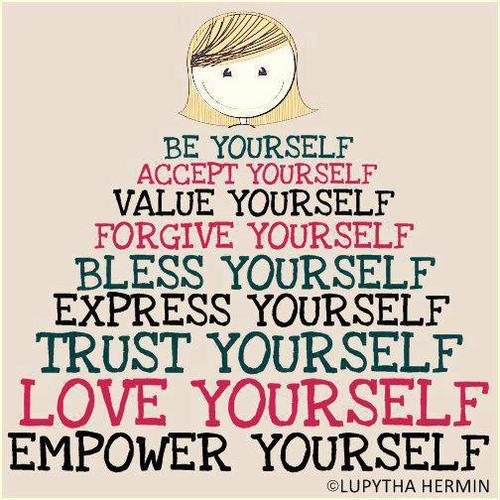 Be Yourself
Accept Yourself
Value Yourself
Forgive Yourself
Bless Yourself
Express Yourself
Trust Yourself
Love Yourself
Enpower Yourself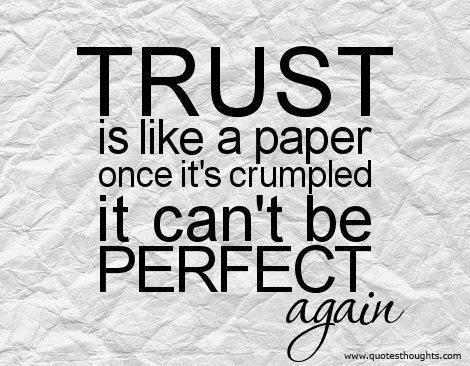 Trust is like a paper. Once it's crumpled, it can't be perfect.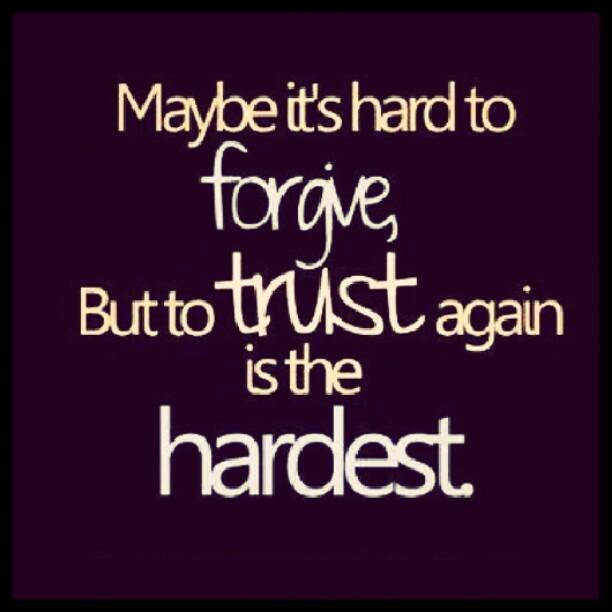 Maybe it's hard to forgive. But to trust again is the hardest.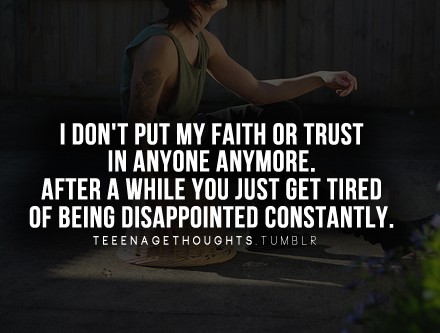 I don't put my faith or trust in anyone anymore. After a while you just get tired of being dispointed constantly.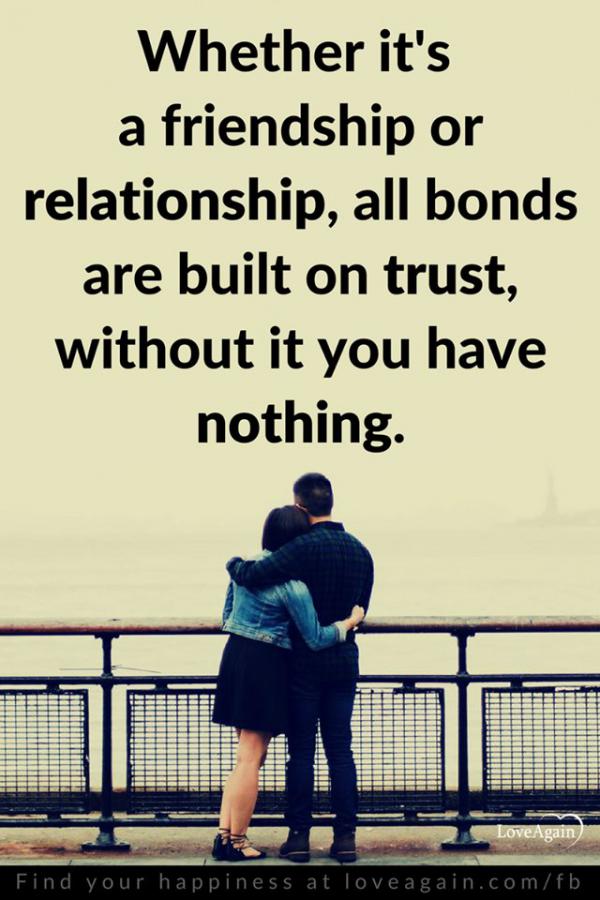 Whether it's a friendship or relationship, all bonds are built on trust. Without it, you have nothing.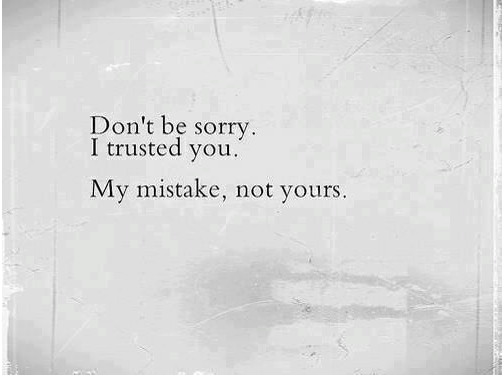 Don't be sorry. I trusted you. My mistake, not yours.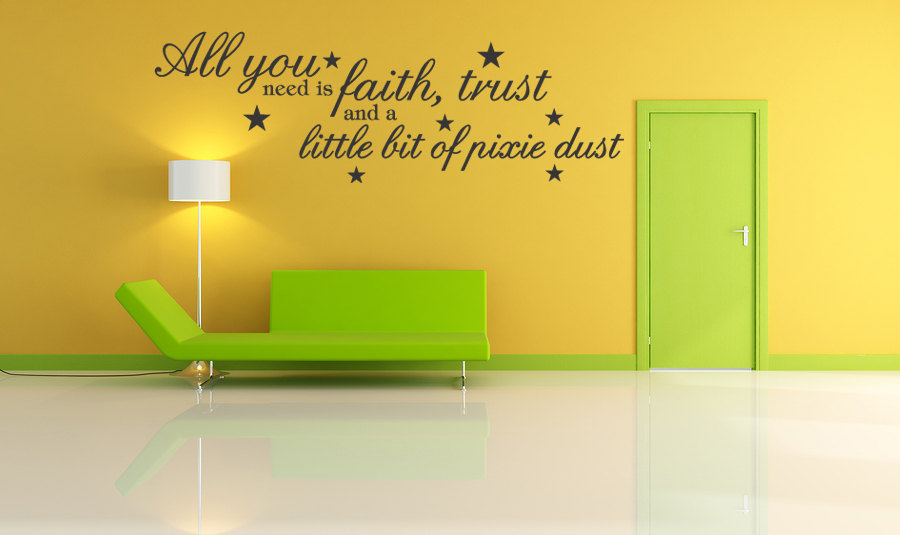 All you need is faith trust and a little bit of pixie dust.

I don't need your sorry after breaking my trust.

It's hard to trust someone, especially when the ones you trusted the most were the ones that betrayed you.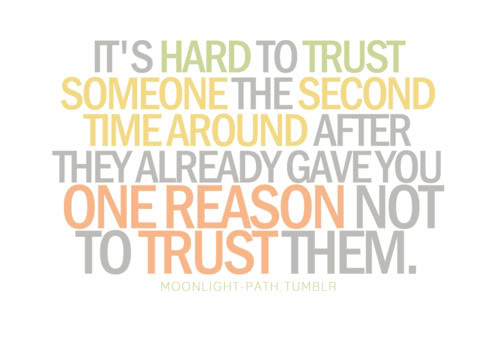 It's hard to trust someone second time around after they already gave you one reason not to trust them.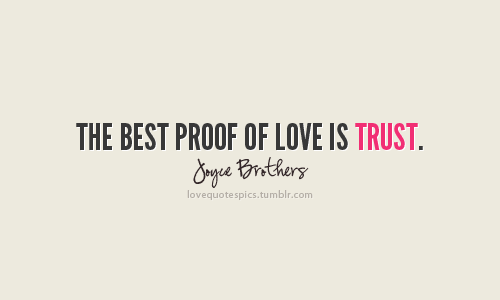 The best proof of love is trust.

If there is no trust there is no us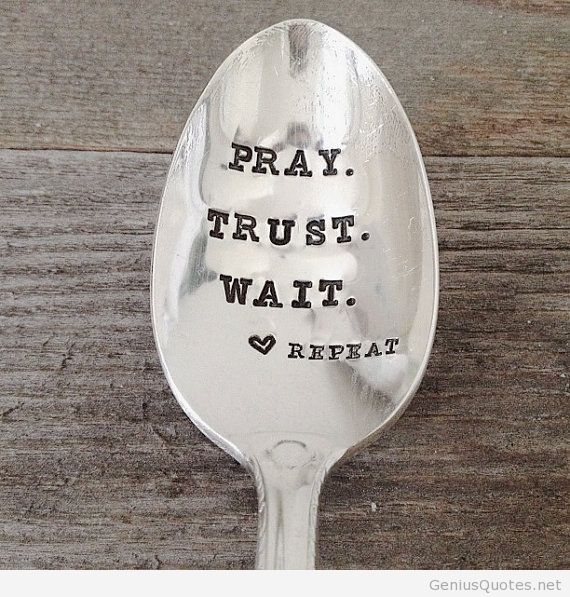 Prat. Trust. Wait. Repeat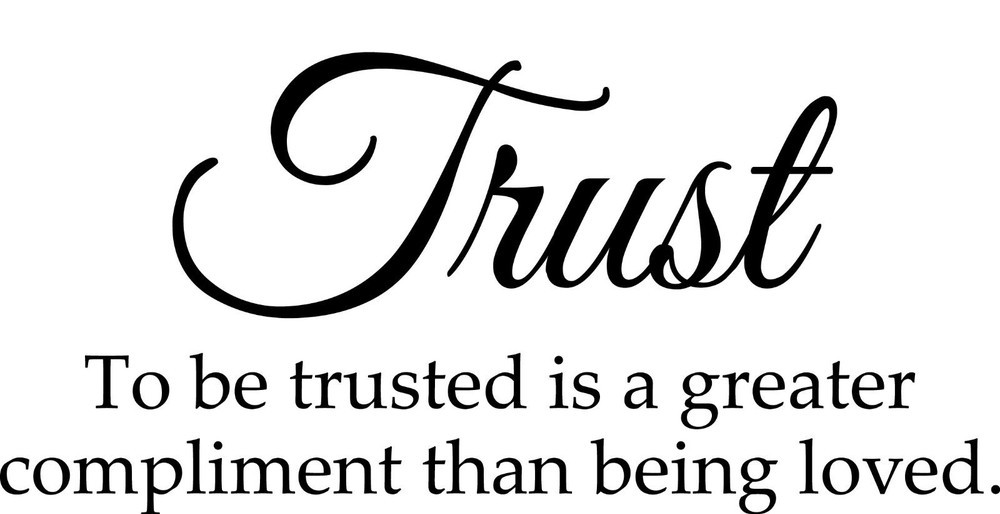 To be trusted is a greater compliment than being loved.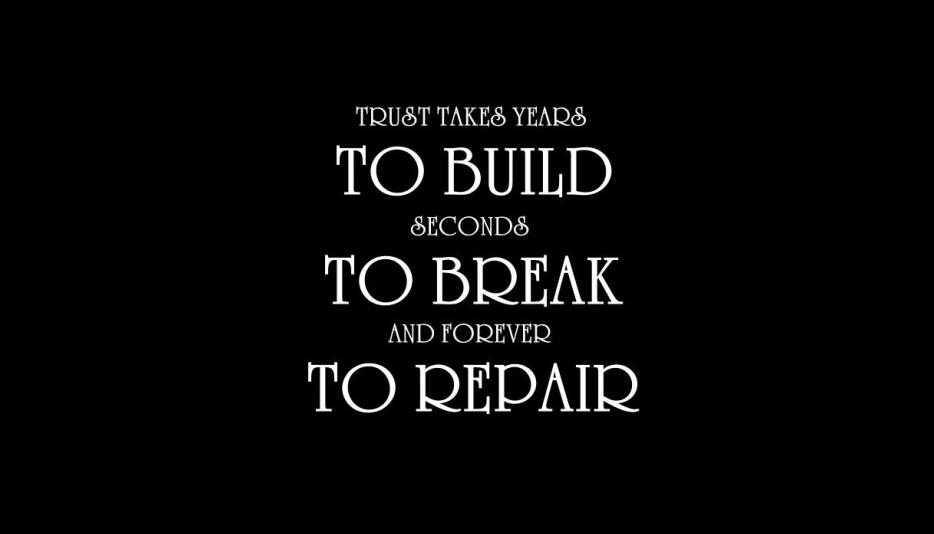 Trust takes years to build, seconds to break, and forever to repair.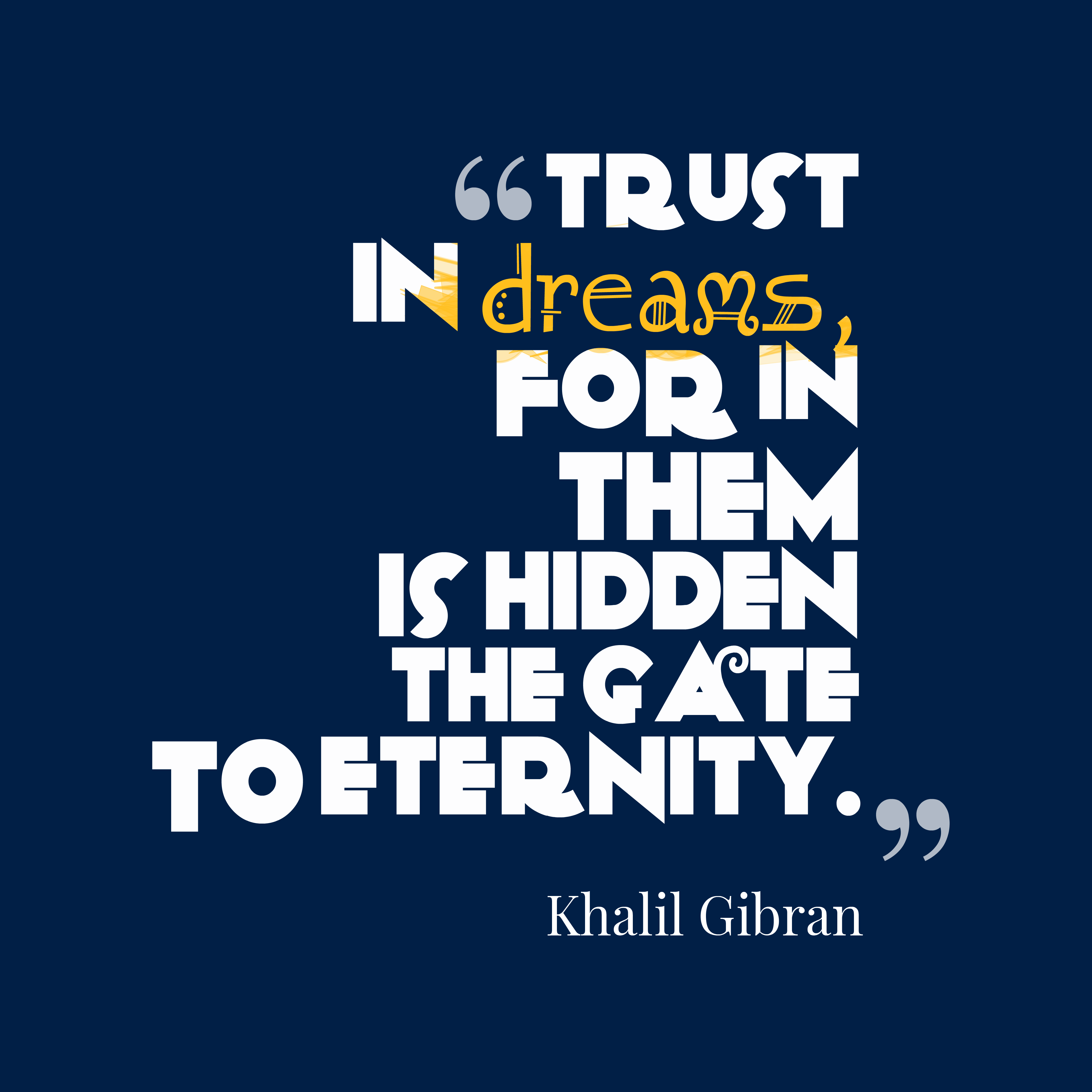 Trust the dreams, for in them is hidden the gate to eternity.

To all those who have given up on love, I say… trust life a little bit.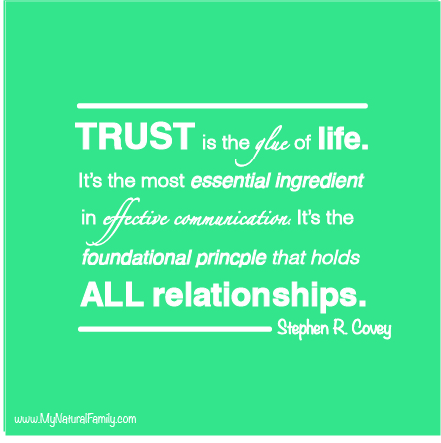 Trust is the glue of life. It's the most essential ingredient in effective communication. It's the foundational principle that holds all relationships.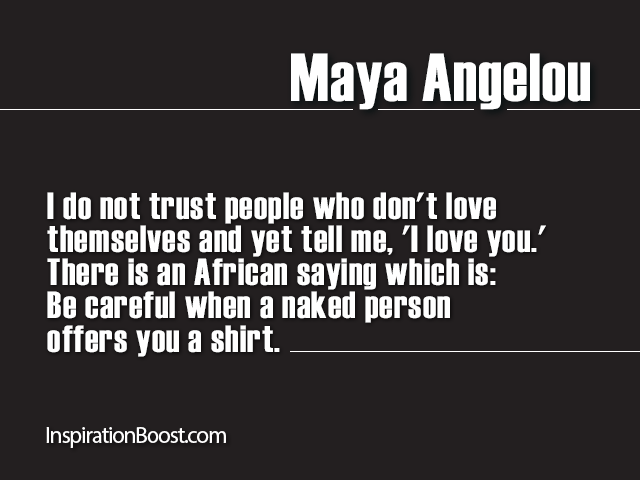 I do not trust people who don't love themselves and yet tell me, 'I love you.' There is an African saying which is: Be careful when a naked person offers you a shirt.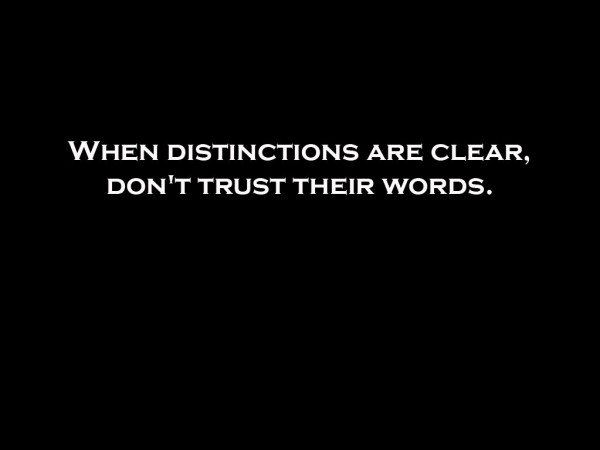 When distinctions are clear, don't trust their words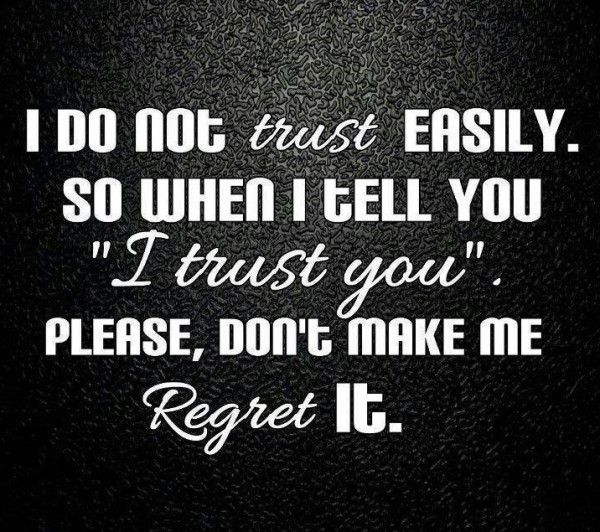 I do not trust easily. So when I tell you 'I trust you'.Please, don't make me regret it.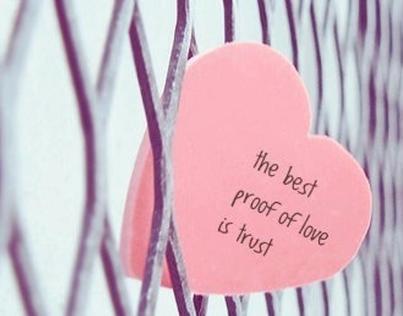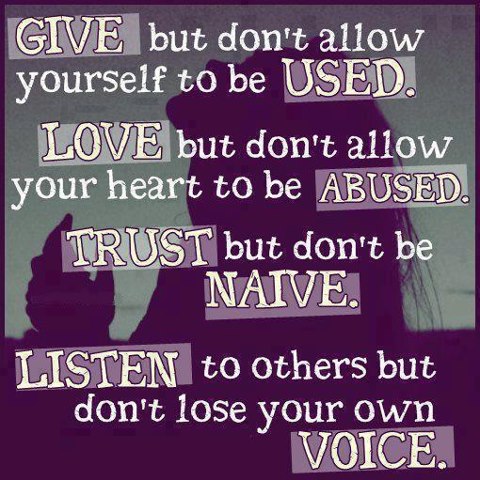 Give but don't allow yourself to be used.
Love but don't allow your heart to be abused.
Trust but don't be naive.
Listen to others but don't lose your own voice.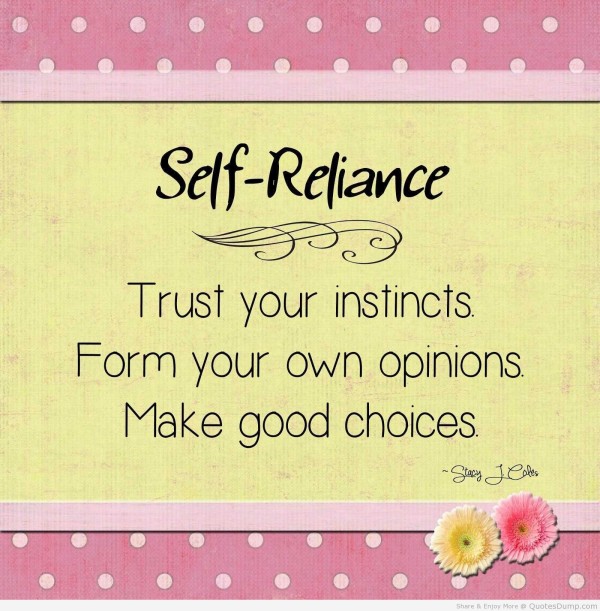 Trust your instincts. Form your own opinions. Make good choices.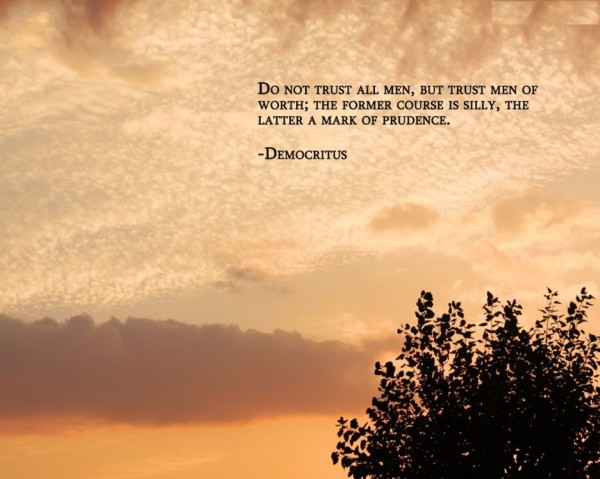 Do not trust all men, but trust men of worth; the former course is silly, the latter a mark of prudence.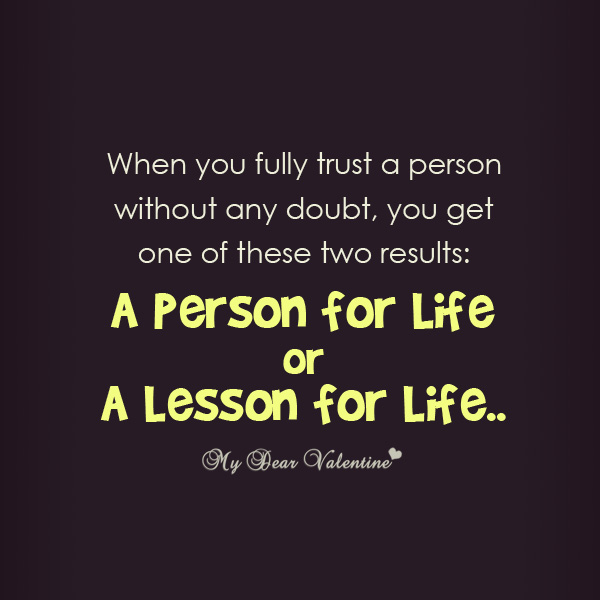 When you fully trust a person without any doubt, you get one of these two results: A person for life or a lesson for life.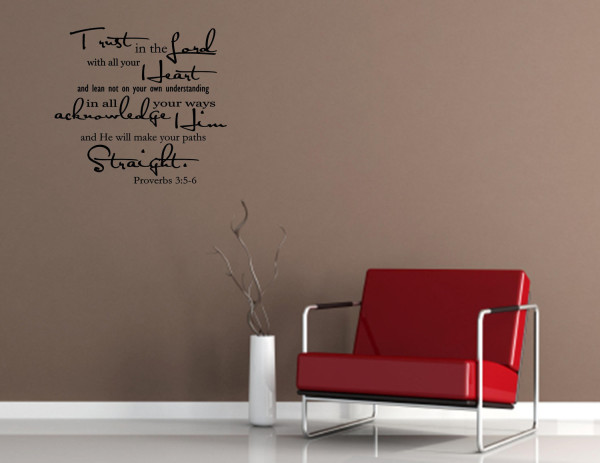 Trust in the Lord with all your heart
and lean not on your own understanding;
in all your ways submit to him,
and he will make your paths straight.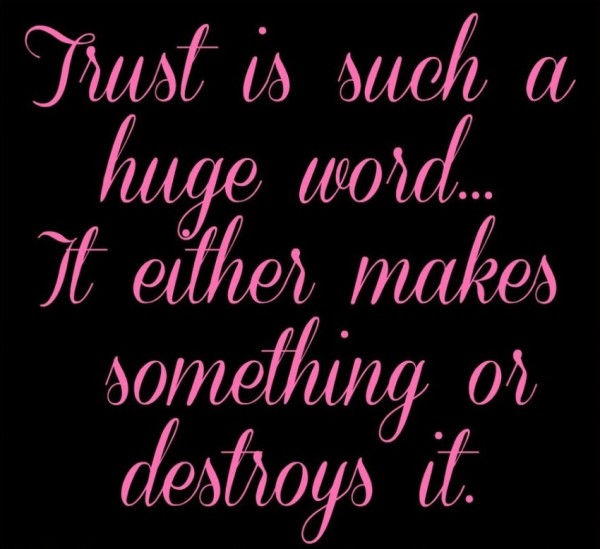 Trust is such a huge word…It either makes something or destroys it.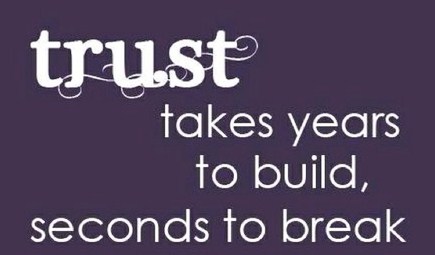 Trust takes years to build, seconds to break.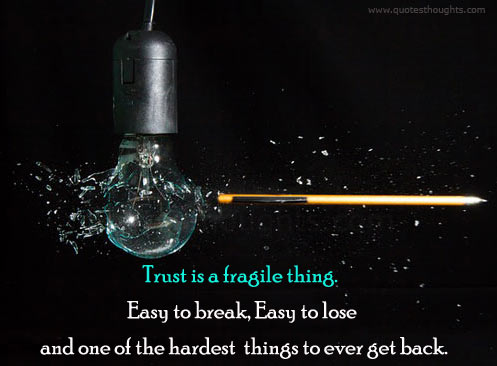 Trust is a fragile thing. Easy to break, easy to lose and one of the hardest things to ever get back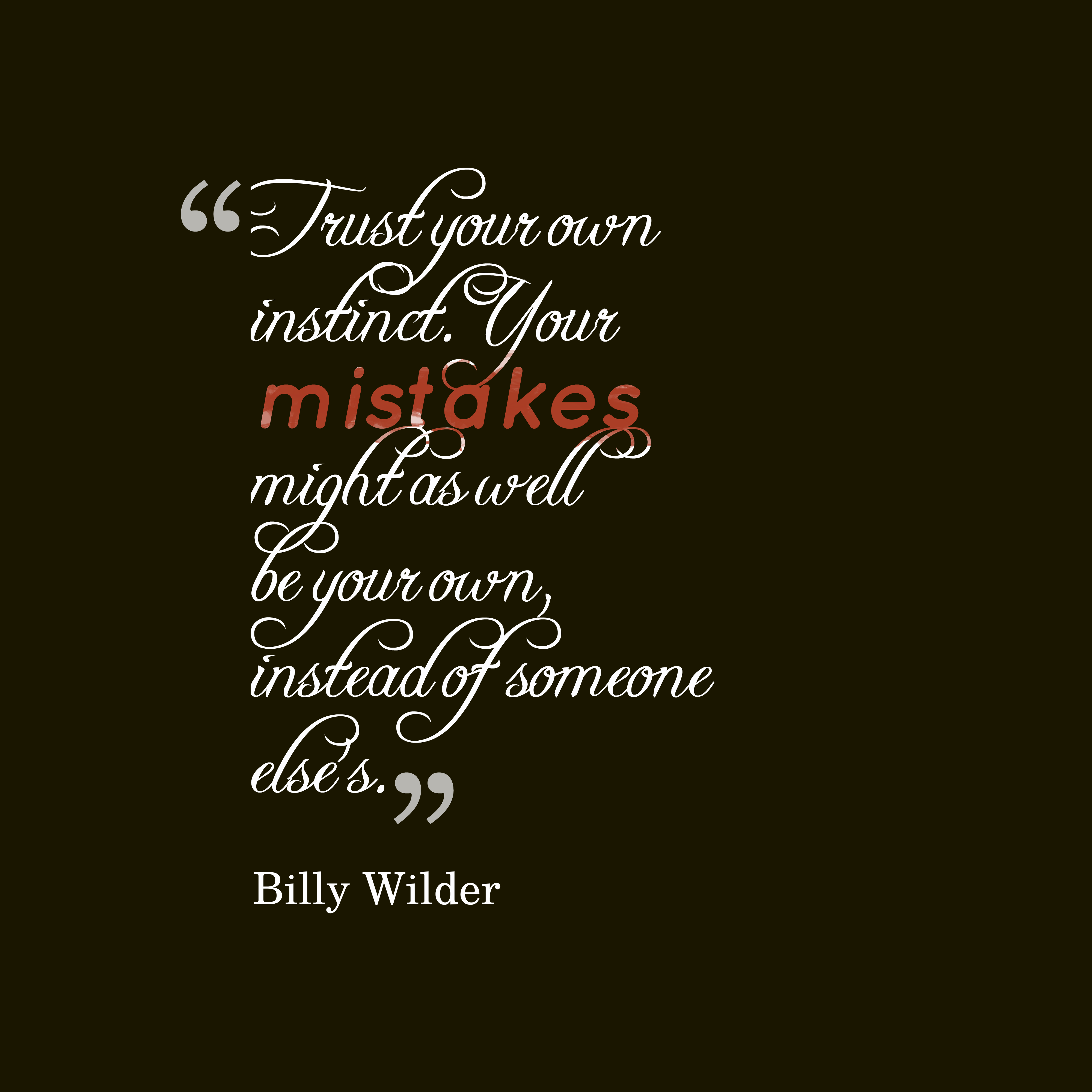 Trust your own instinct. Your mistakes might as well be your own, instead of someone else's.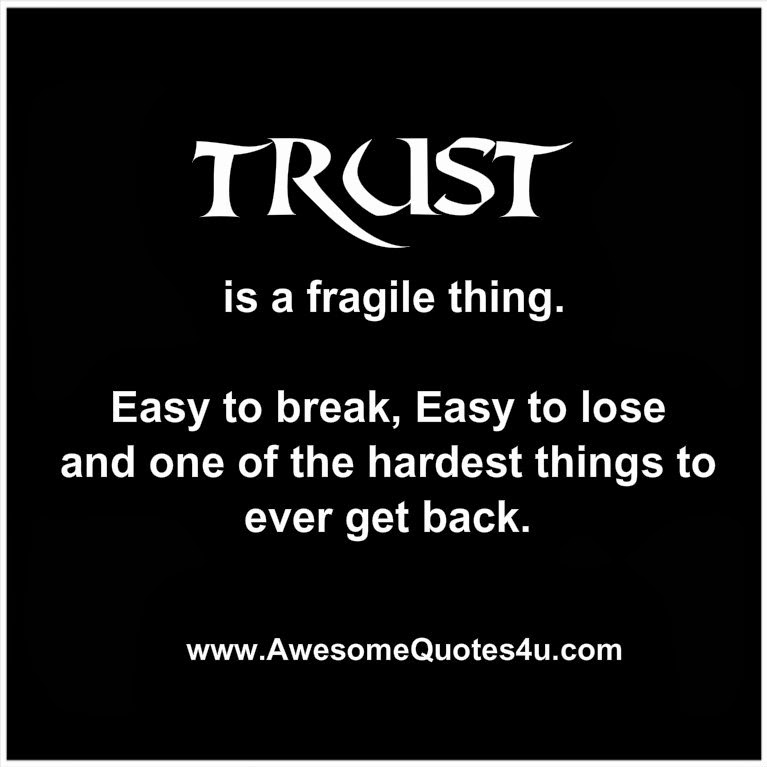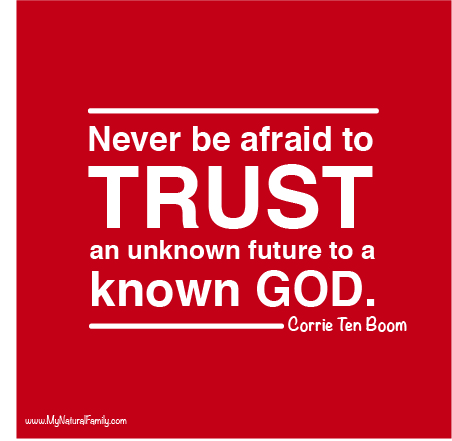 Never be afraid to trust an unknown future to a known God.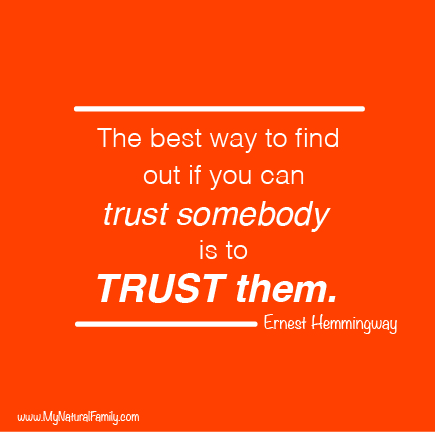 The best way to find out if you can trust somebody is to trust them.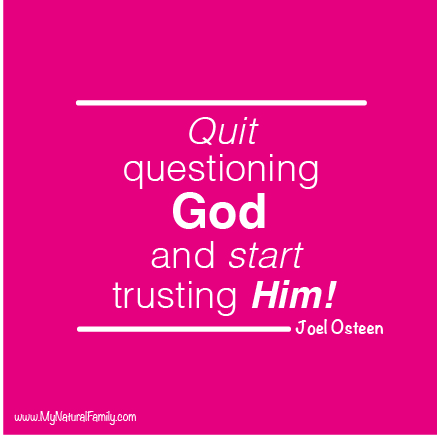 Quit questioning something God and start trusting Him.