Bring life to your flower and table arrangements
What makes a home look perfect? The interior design of course! Decorating your home might be one of the most exciting things you do when you finally move out on your own or to a new house with your family. What you need to know is to pay close attention to the living room area. Why is that? It's because it is the central part of the house that people will likely see first. If you want good impression, arrange your living room with vases and flowers and make it look as cozy and homy as possible. This can not only make your guests feel comfortable but can make you feel great as well.
What is your living room without the right flowers? Every living room coffee table is in dire need of floral beauties and it's your duty to arrange the flowers in such a way that they don't look rushed or simply put there for decoration. Living room flowers should be able to blend and at the same time feel as if they belong there. The wrong type of flower can ruin your decorations so don't take flower arrangement lightly. It also helps if you know what the flowers mean so that you can decide which one goes best with your interior décor.
Why opt for graceful white flowers
If you are unsure of what type of flower to decorate your coffee table then one of the most common and safest colors to go would be white flowers.
These wonderful white flowers are the blank white slates of the flora community. You can build various color combinations form them and they easily match anything that you have in the room. It doesn't matter of you simply use one stem or a lot, white flowers simply brings light into the room instantly. Not only that but white flowers can give your room ambience a sort of elegant feel into it. They simply depict pureness and a hint of ethereal whenever you place a beautiful vase of white flowers within the room.
Kinds of white flowers for your centerpiece
First there are the buttercups, which give off the illusion of having infinite layers of petals. If you want your living room vases to have the full flower effect then this flower can be a great fit to the arrangement. The arrangement can go from early fancy to formal and neat depending on what you pair the flowers with or what type of arrangement you are working on.
Then you have Sweet peas. These are one of the sweet looking flowers you can find out there. If you want to give your living room the sweet and romantic vibe then you can never go wrong with picking out this flower to complete your arrangement. Arrange them into tiny bouquets and they can easily blend well with your interior motif.
Peonies come next. If you're going for the country and casual arrangement then this flower will suit you the best. It can give your arrangement the right amount of volume it needs; not too much and not too little. Perfect for going with an arrangement that you dot necessarily want to grab all the attention but you don't want it to go unnoticed either.
Hyacinths & roses are probably one of the most popular and proffered living room flowers. Why? Because you can find them almost anywhere and they look great with just about any style or theme you arrange your living room with. Not only do they provide scenery in your home, but they also project the aura of looking sweet and even smelling as sweet.
Of course, you also have the Hydrangeas. Flowers that is small but terrible, in a good way. If you want a blast of small flowers bursting from the vase then Hydrangeas are what you're looking for. They simply blast you off with their cuteness. You can even easily pair them up with other mix of flowers in the arrangement without worrying of either flower being overshadowed by another.
Overall flower and table arrangement
Okay so you're done picking out the perfect flower for your home, what's the next step? Arranging it of course! This is your future masterpiece and this is what will make your guests look at the flowers and appreciate its beauty. Don't be too worried about your flower arranging skills; you don't have to be a professional to decorate your own home. Just simple tips and tricks can help you recreate a very simple and pretty arrangement. Having an inexpensive, easy and wonderful flower arrangement is what you need.
The cocktail style
When you want to give that vibrant party vibe into your home, arranging the cocktail flower arrangement can make all the difference bring in the sweet aura that requires little to no effort at all. Let's say that you're going to have a few friends over or a simple soiree with friends, this arrangement will suit it just fine. All you need are bright colored flowers placed in a basket or inside a custom bird cage for effect. Flowers can range from those with yellow shades such as roses and buttercups, and then add shades of magenta colored roses, anemones and pink dahlias; to top t off bring in purple waxflowers. Decorate your table with light color cloth and bring in your cheese, fresh bread and colorful fruit; and of course don't forget the bubbly water. Give your dining table more action by scattering small bouquets in uniform color.
This is just one of the many table and vase arrangements that you can work on. Whether it may be for your living room or dining room, what's important is that the arrangement suits the occasion and the theme of the room.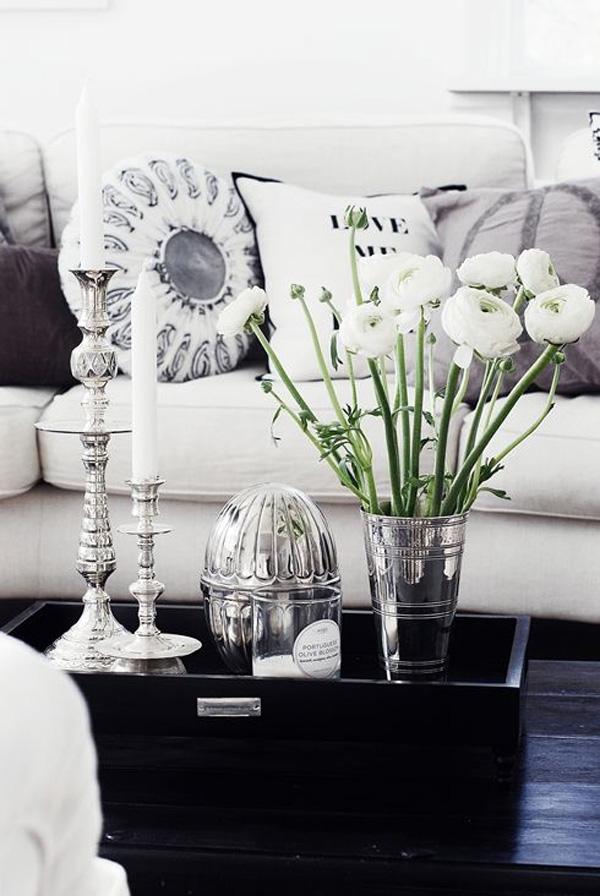 Beautiful white flower arrangement. Brighten up your living room by using long stemmed flowers complementing your table and upholstery. For effect you can also add white candles and silverware into the arrangement.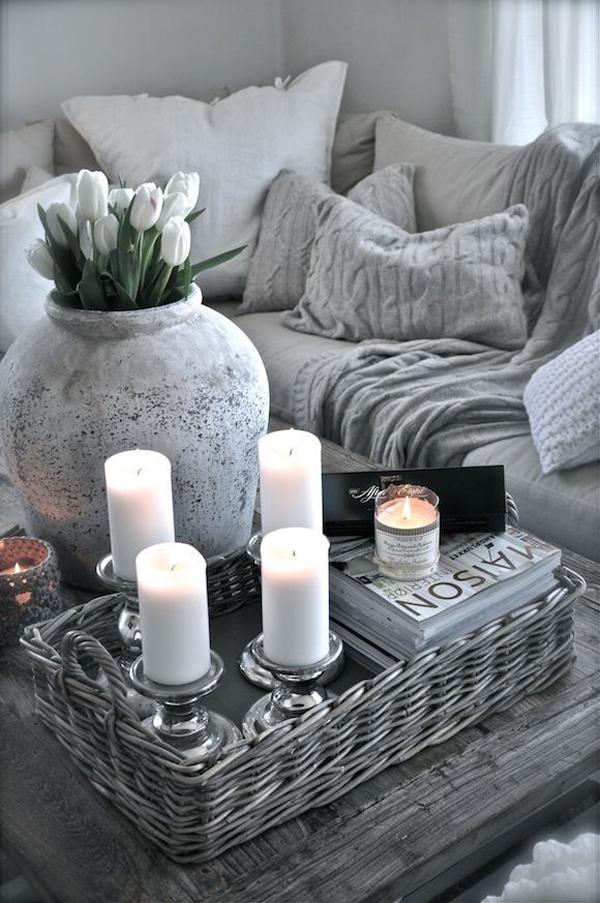 White tulips in a vase. Tulips are lovely flowers and partnering them with this jar is giving the amazing illusion of a bountiful bouquet of tulips on the table. The addition of white candles also adds to the charm.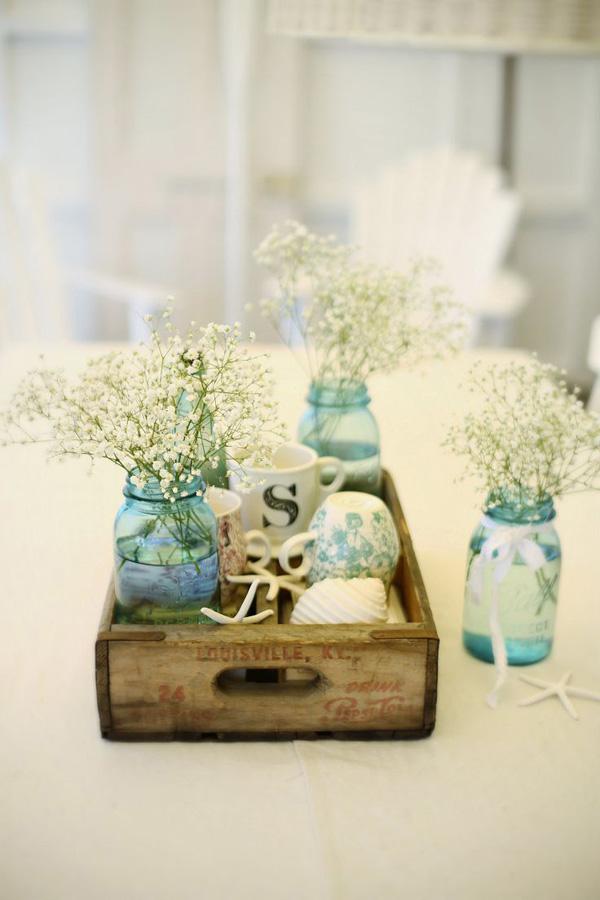 Cottage inspired flower arrangement. Smaller flower arrangements are also beautiful when you know how to arrange them right. Take a look at this pretty and compact arrangement of white baby's breath flowers with small cups and sea shells.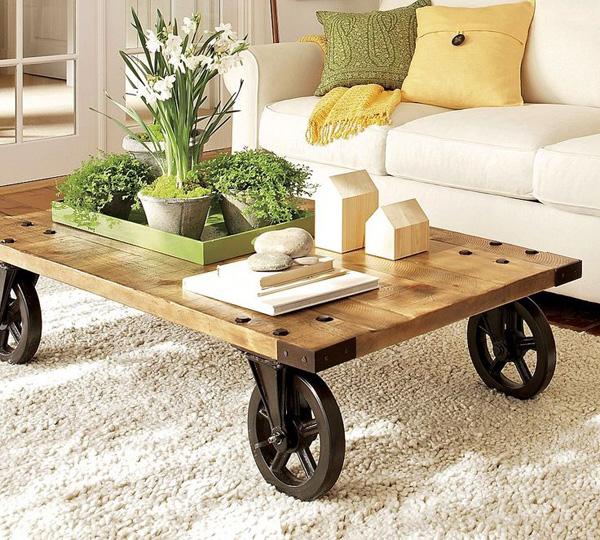 Rustic picnic flower and table arrangement. A rather fun and unique take on living room ideas where you partner a lush green inspired flower arrangement with a rustic style table.
Take on this wonderful burst of pink flowers bundled in a blue porcelain vase. When you want your centerpiece to be the center of attention and just brewing with delight then this arrangement will be perfect in making that statement.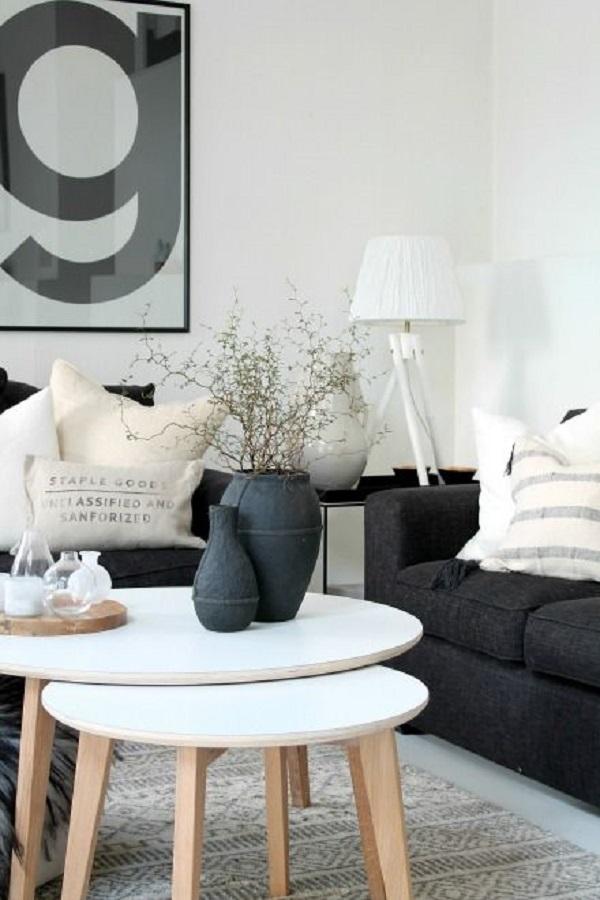 Simple and minimalist flower and table arrangement. Keep your living room spacious and neat with this gray and white inspired arrangement, perfect for that relaxing atmosphere you want to convey.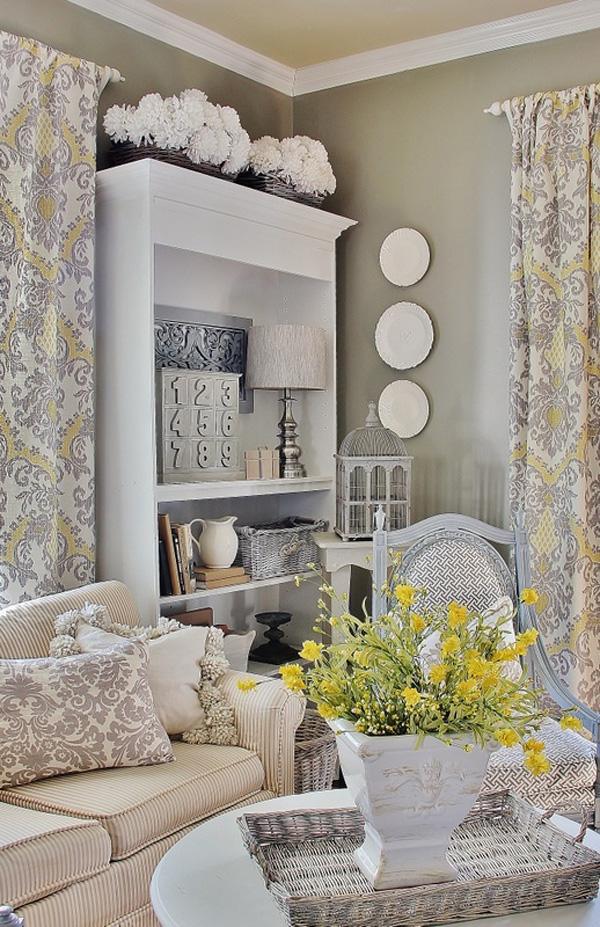 Give your home the cozy look by adding beautiful yellow flowers to your living room theme. A combination of white and beige is used in this arrangement, adding yellow flowers in a large marble vase complements the colors and balances the environment.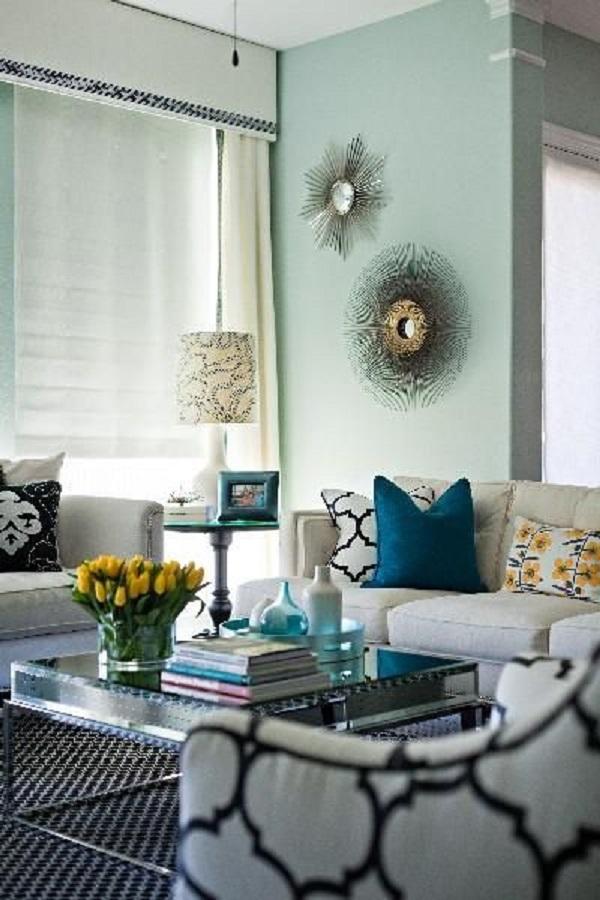 Simple but pretty yellow tulips in a cool colored theme. The room is splashed by hues of blue and white giving the cool ambiance, while the tulips in the clear glass vase give the room the warmth it needs.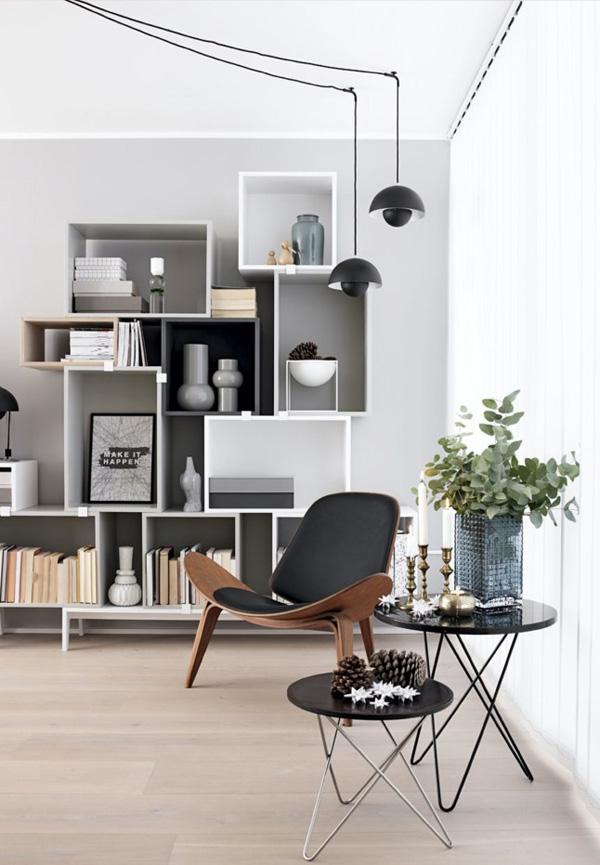 White flowers with pinecones. Arrange your living room with a bouquet of fresh white flowers and a handful of pine cones for color variation.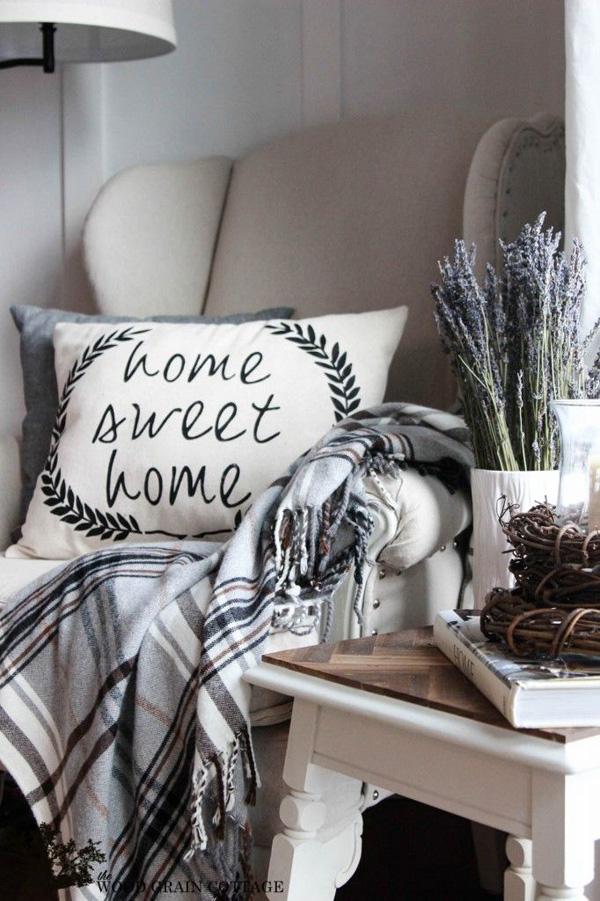 A country inspired arrangement with flowers and wood combined in an arrangement. Perfect combination of brown and violet hues with the white upholstery.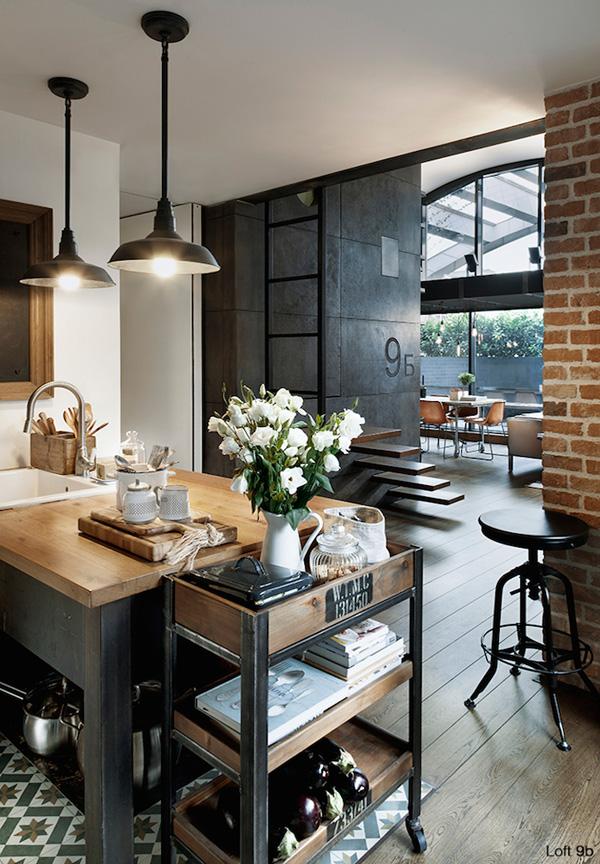 Industrial style interior design of flower and table arrangement. The wonderful combination of the white flowers and the brown furnishings give a bright and homey feeling to it.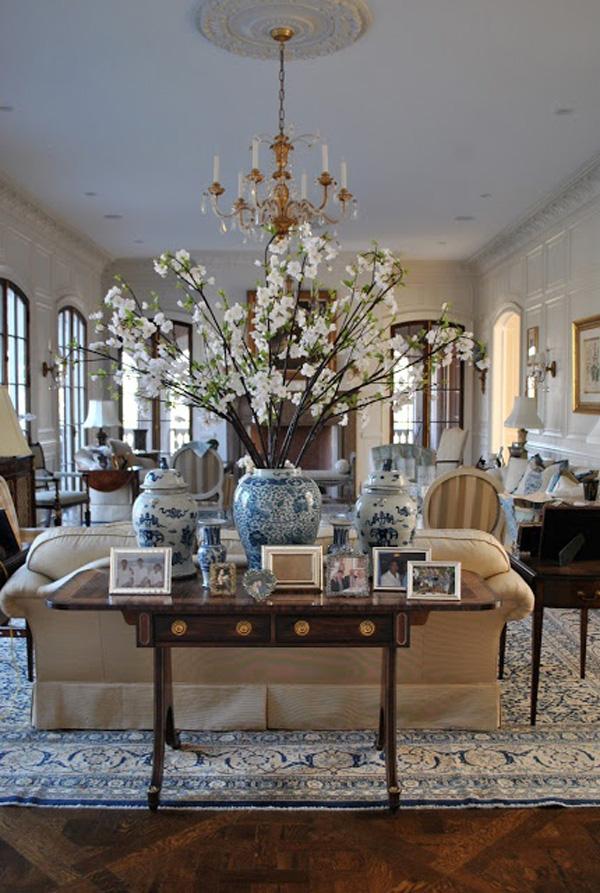 Grand and luxurious flower and table arrangement. Although it may seem to look that way it's not that expensive to design a flower and table arrangement like this. All you need is the right items to work with and the right flower to add.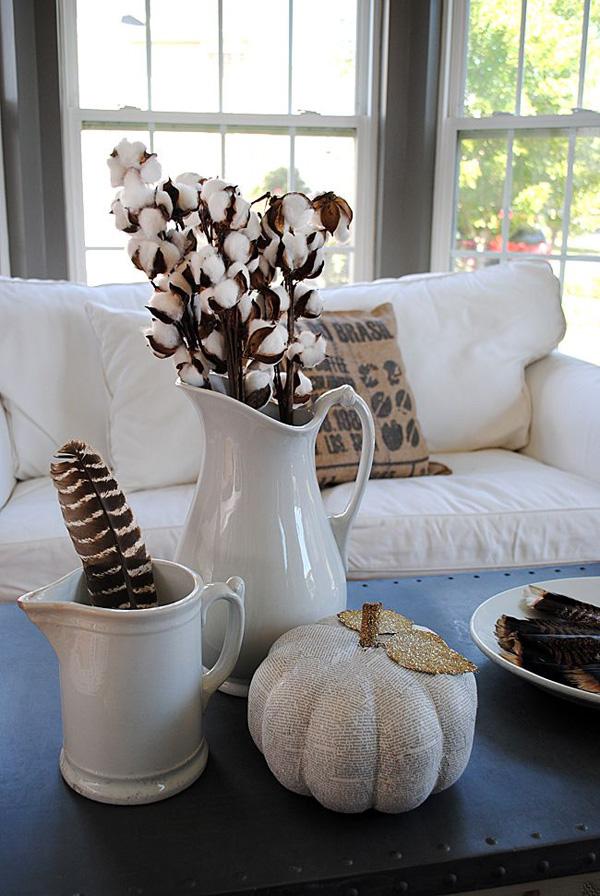 Flower and table arrangement with the white and brown theme. With the absence of the green leaves, the brown stems give a great effect on making the arrangement look more country and rustic.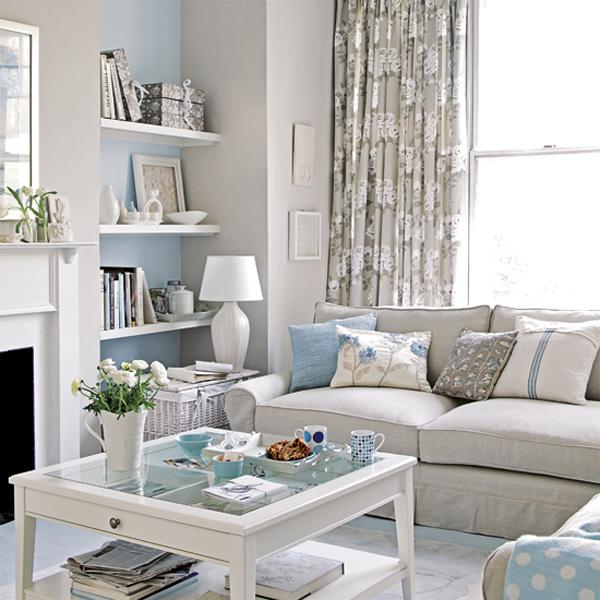 White flowers combined with a sky blue and white themed room with hints of copper. A wonderful combination wherein the colors present complement and blend in with each other naturally.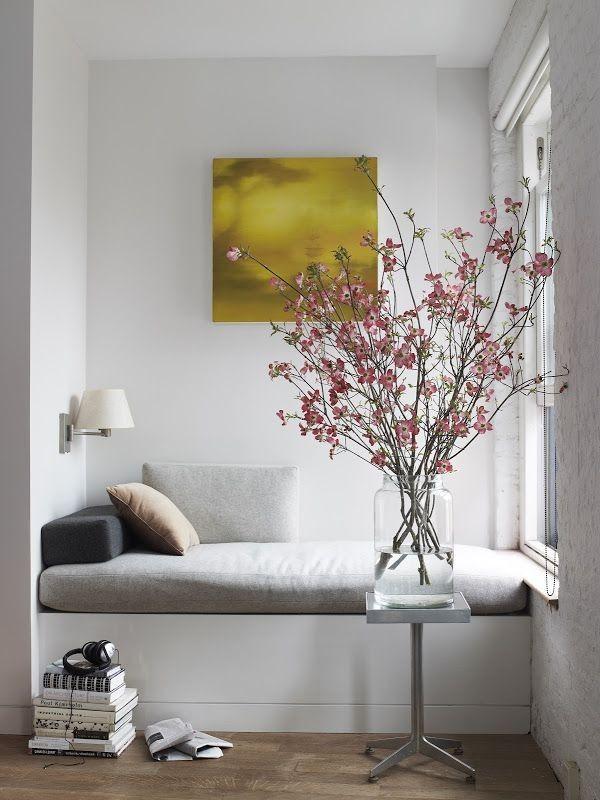 Pink flowers in beige and gray room combination. The long stemmed pink flowers simply stand out from the flat colors of white and gray within the room; it helps highlight the table as well as the decorations.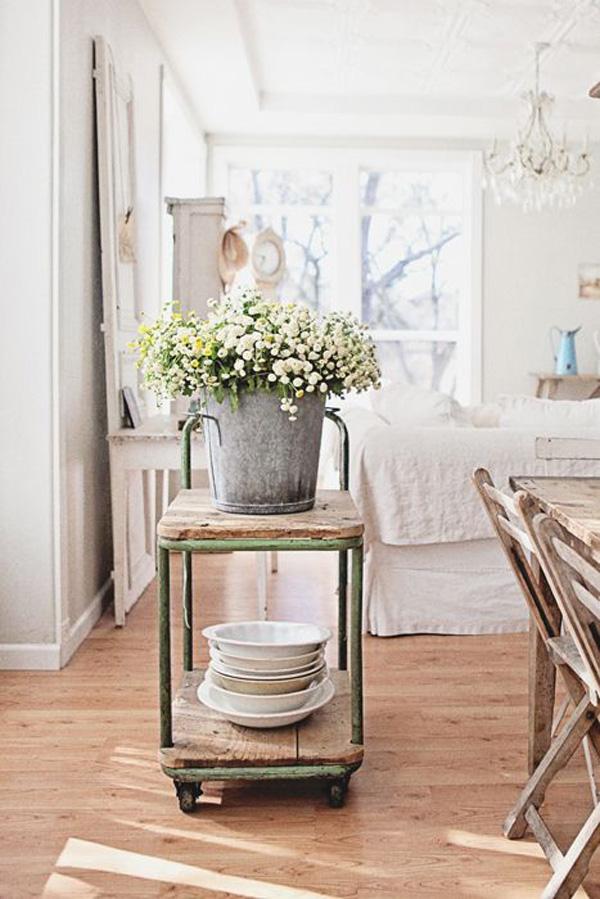 Get all country and homey with this white and brown flower and table theme. Placed in a customized bucket, the white bouquet of flowers work perfectly well with the relaxed room background and natural word table.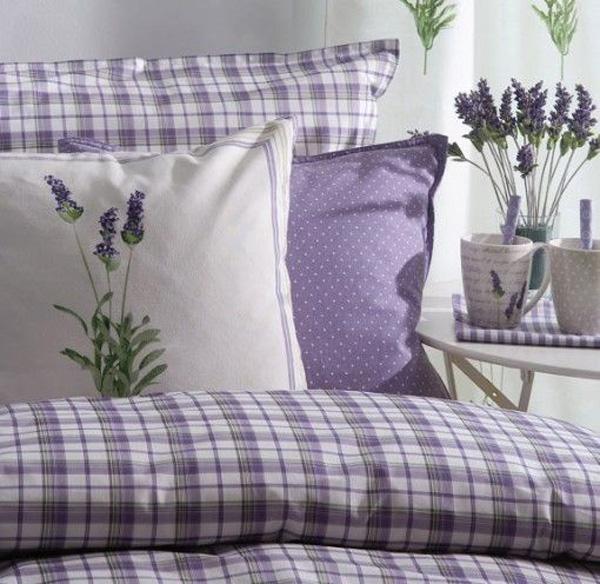 A wonderful combination of violet flowers and violet themed upholstery. The theme gives you a sense of comfort and relaxation along with the gentle patterns of polka dots and plaid combined with white.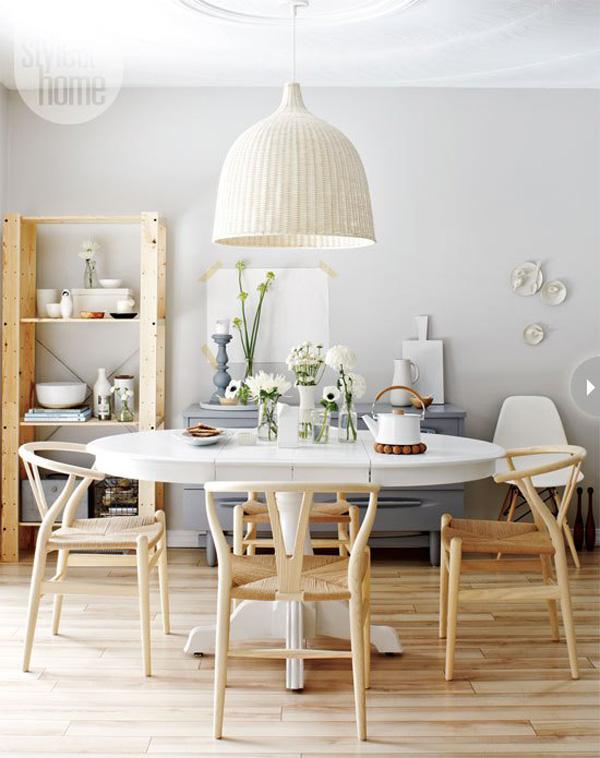 Simple but pretty set up of white flowers on a dining table. The color combinations of white and natural wood go perfectly with little hints of blue gray.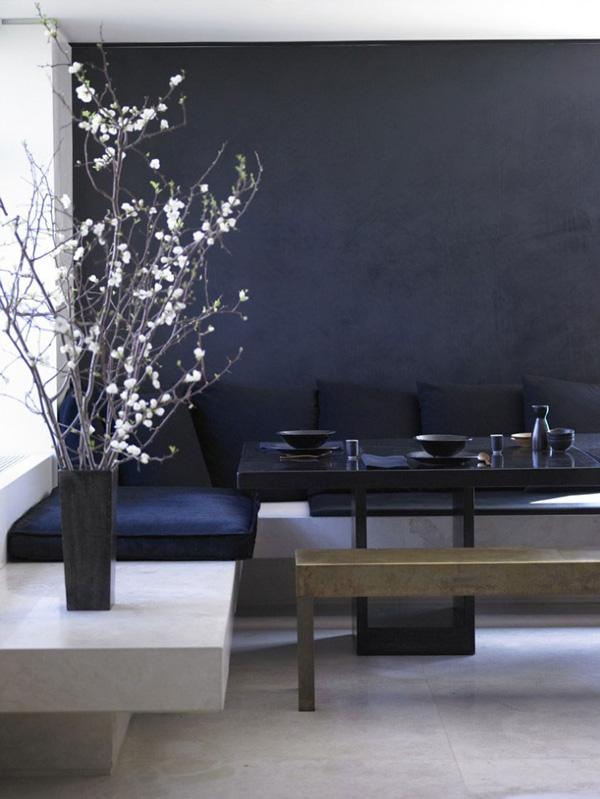 An arrangement where white flowers are used to brighten the room. Ina room with dark blue theme such as this, don't be afraid to use contrasting colors such as white for the décor since you can play along with them using dark gray vases and dark brown chairs that helps your transition from the blue to white color.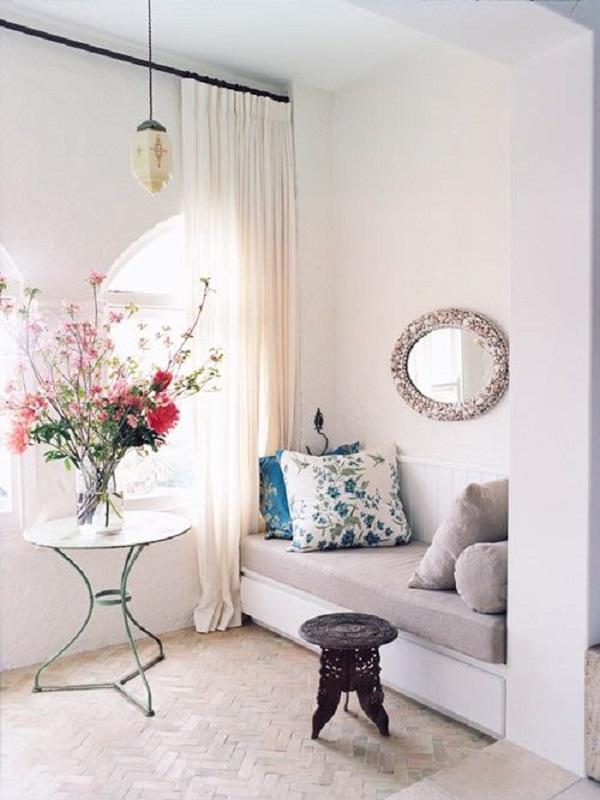 A really sweet looking living room arrangement. Adding various shades of pink flowers on the table provides a really romantic vibe into the room with the support of cream colored curtains and floral patterns on the cushions.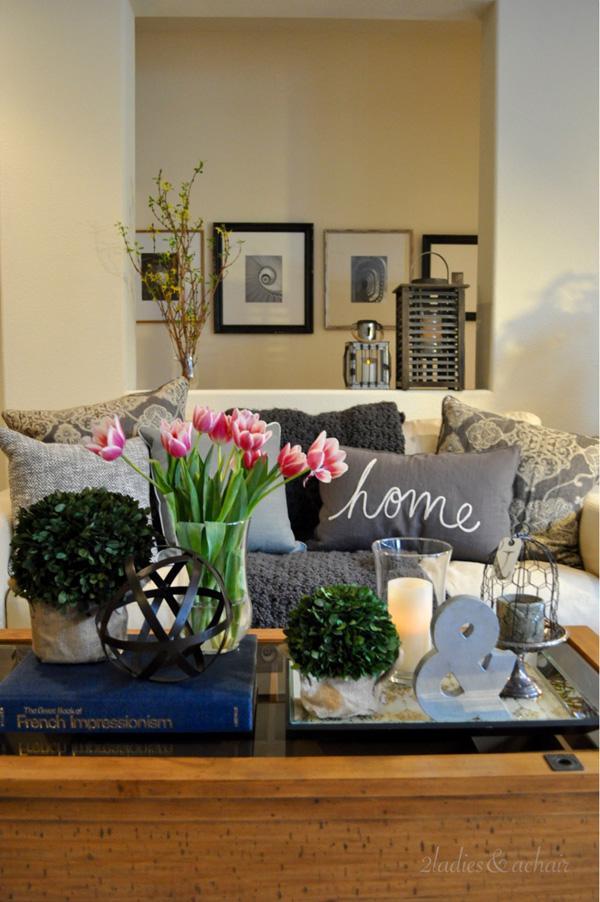 A wonderful mix of light and bright colors for the living room. Just look at the transition of the dark colored leaves and centerpiece to the bright pink tulips as well as the cream colored room. Everything else is kept in balance by the gray, beige and black cushions that hold vibrant patterns.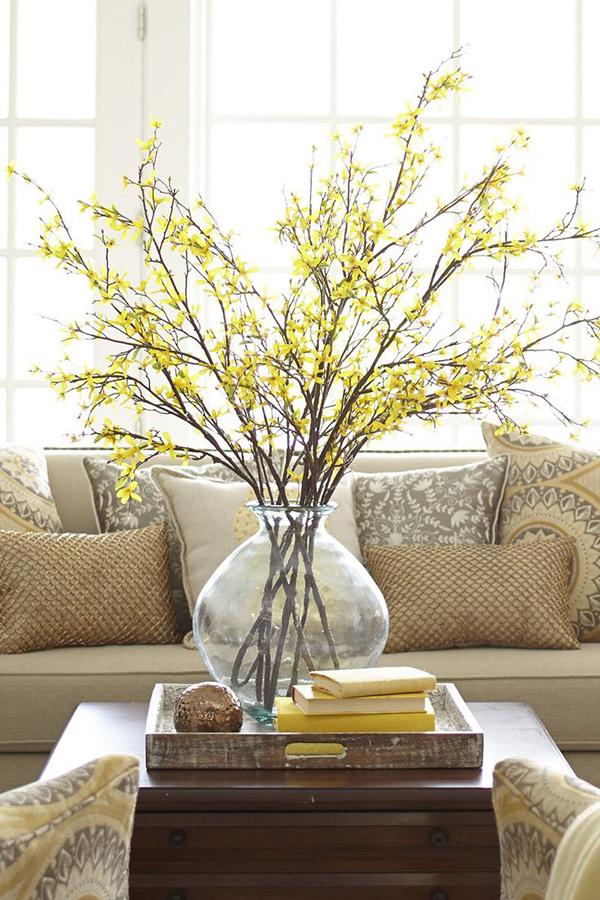 Tap into your country side with this yellow and beige room combination. Brighten up the room with a bunch of yellow long stemmed flowers and wooden centerpieces that just work well together. The centerpiece arrangement also complements with the beige sofa and copper cushions.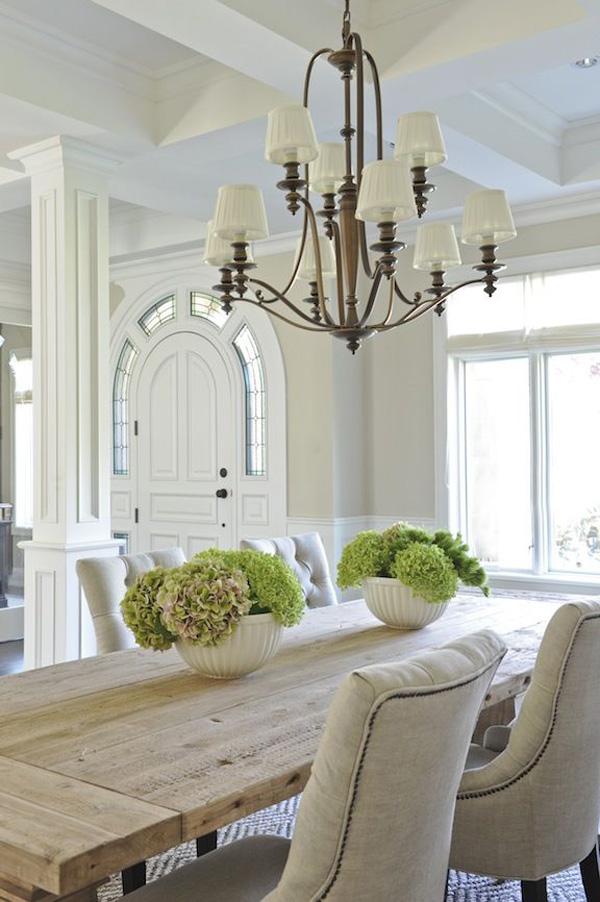 This arrangement plays along the idea of lush green centerpieces. The wonderful thing about the arrangement is how simple yet elegant it looks.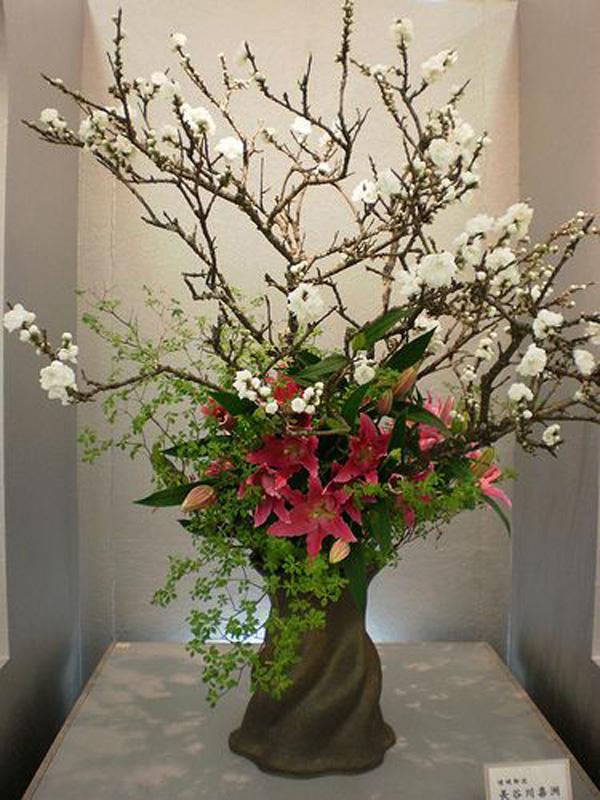 A layered flower vase arrangement that works with perspective. The color combination as well as the overall arrangement of this piece are very pleasing to the eye and do not leave any empty spaces when you look at it.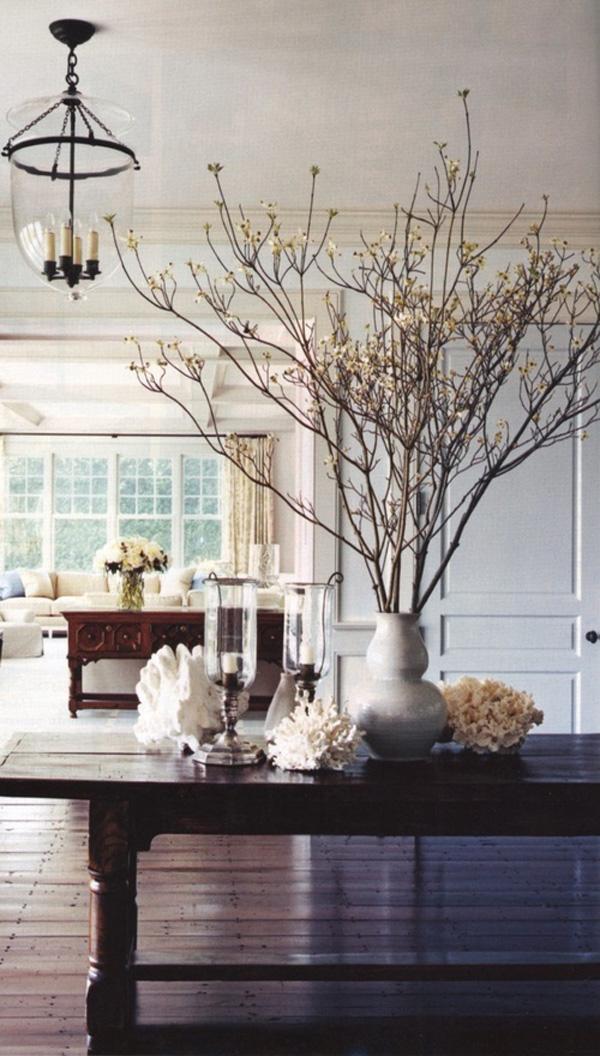 Winter inspired flower and table arrangement. With the lack of greenery on the arrangement and the white background, you are given the feeling of the winter time as white and brown are the predominant colors from the piece.
Small but wonderful looking flower and table arrangement. The small white flowers are compactly placed in a small transparent glass and decorated with varying lengths of candles in silver candle holders. The centerpieces complement well with the gray and copper hues of the upholstery.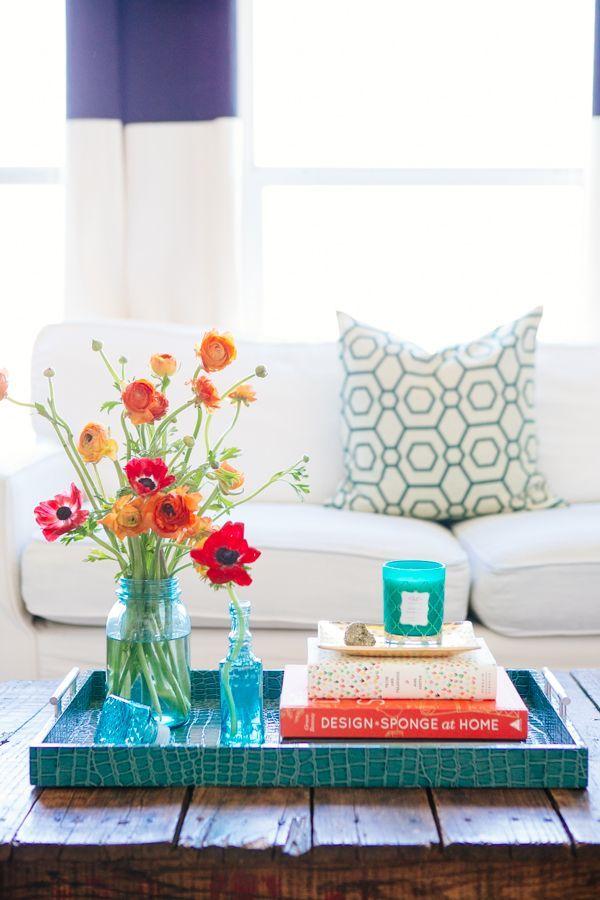 Set up your living room in bright and refreshing colors. The combination of the red and orange flowers plus the blue vase and tray gives a wonderful contrast to the otherwise white room with a blue patterned cushion to dispel the flat background.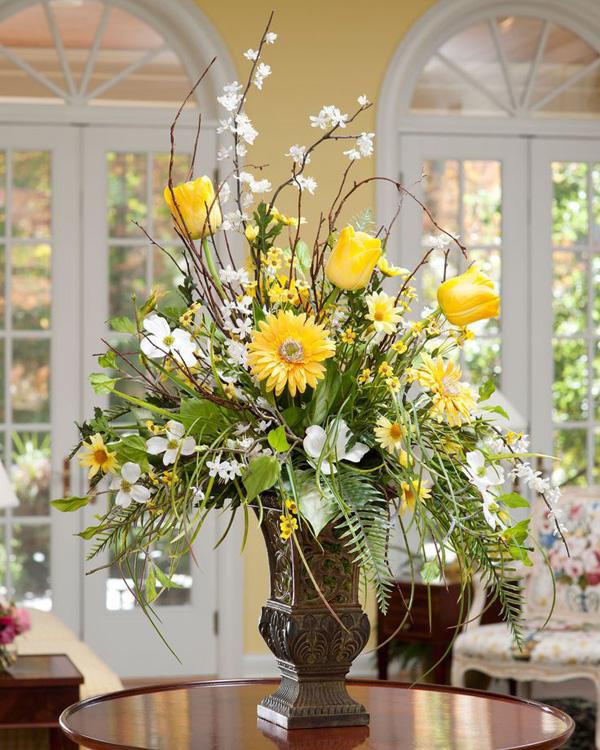 When you want to go all out in flower arrangement, this is a good way to do it. Grouping together yellow and white flowers in different sizes and lengths provides a lot of activity within the arrangement. You can see beauty and movement in the flowers which makes it entertaining to look at.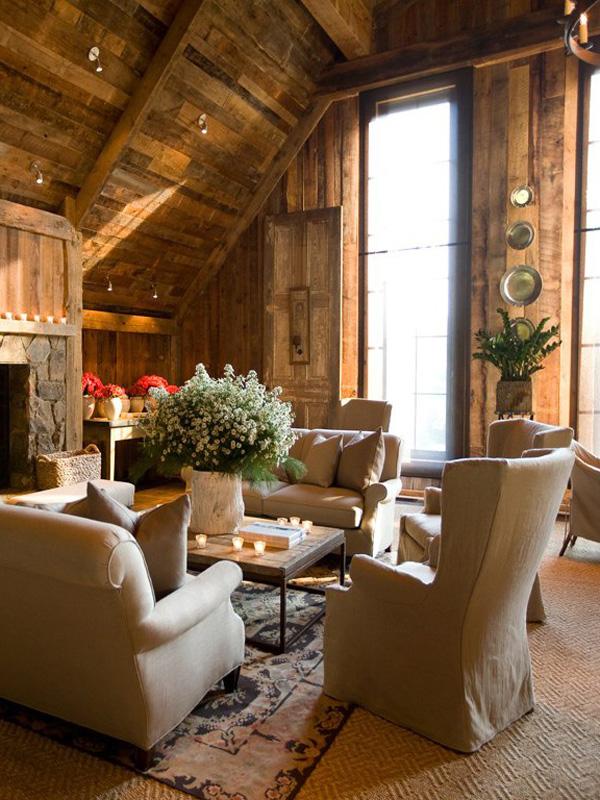 This is a perfect flower vase arrangement when you are going for the country style theme. The white flowers and wide white vase blend perfectly with the natural wood surroundings and cream colored upholstery.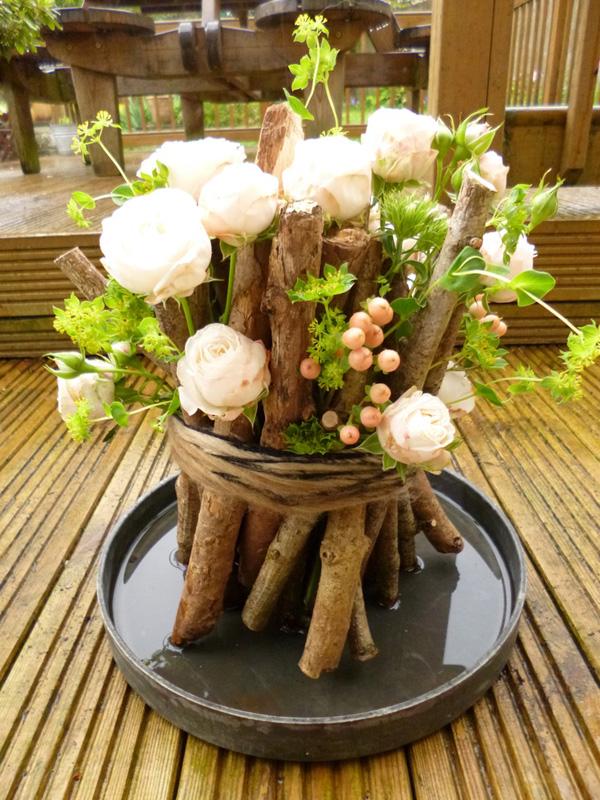 Check out this rather unique bouquet of flowers. White roses are partnered with peach colored berries and bunched together with thin and thick twigs in varying lengths. They are then bound together by a brown rope completing the rustic vice the arrangement gives off.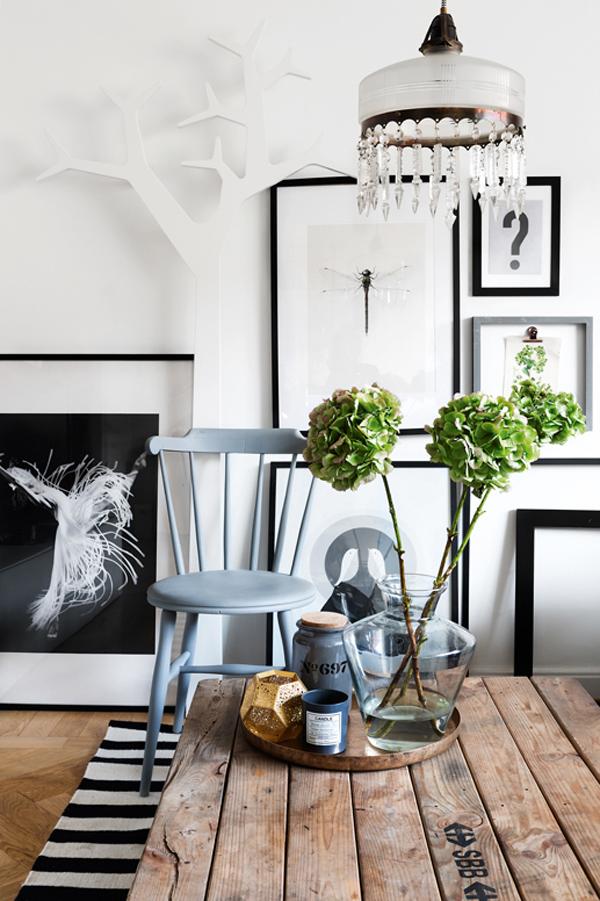 Simple and neat. If you are going for a minimalist type of flower arrangement then this would be perfect for you. Two single stems in a glass jar and a wooden table. As they say, less is more.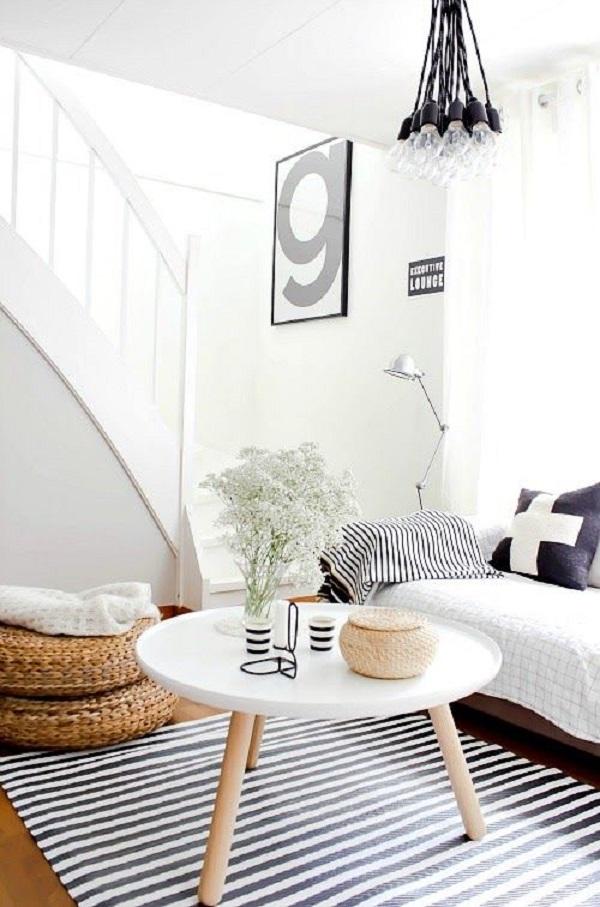 A room theme of white and black with stripes and hints of brown. You can always go with white flowers in a room filled with white furniture, just make sure to drop in subtle color hints such as brown in this case to help relax the eyes.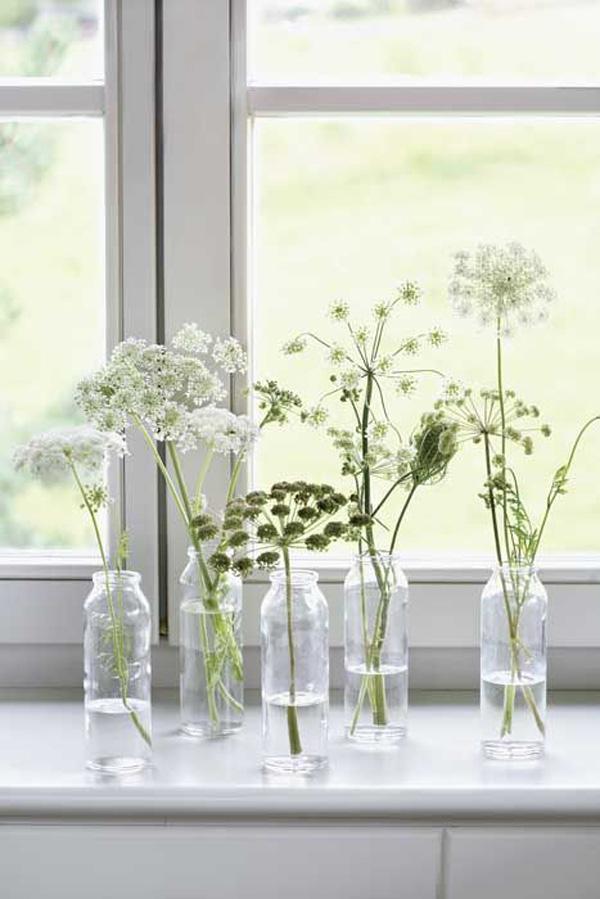 A wonderful collection of white flowers in glass bottles. They may not be the bouquet you usually on centerpieces but they work well as smaller arrangements perfect for the window sills and side tables.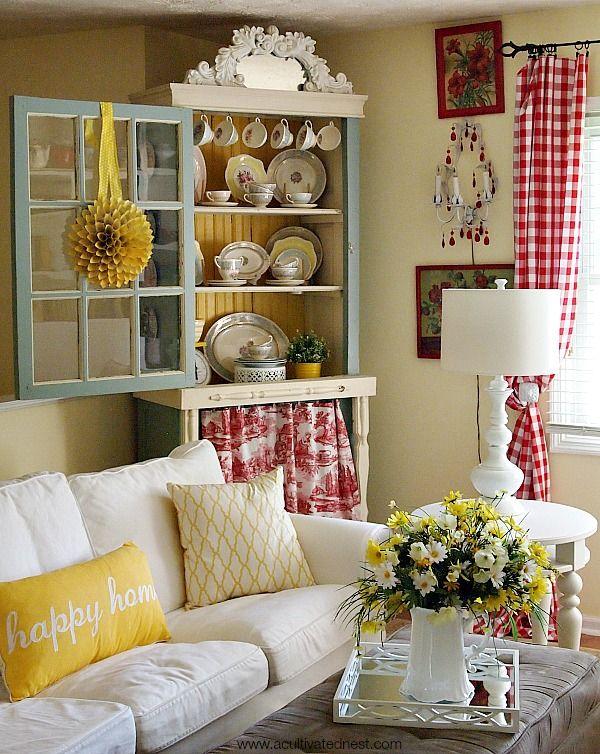 A rather homey looking combination with white and yellow flowers amidst the white and cream room theme. The flowers match the room and furniture colors which make the arrangement truly belong in the scene.