In an artistic universe where self-expression reigns supreme, tattoos have rapidly ascended as a mainstream form of personal style. Among the multitude of tattoo styles, quarter sleeve tattoos continually capture the hearts and skin of body art enthusiasts worldwide. But why? What makes them so captivating? Let's dive into the world where art and style collide and explore the aesthetic appeal and influential background behind quarter sleeve tattoos.
What is a Quarter Sleeve Tattoo?
Before delving deep into the artistic and stylistic nuances, let's define what a quarter sleeve tattoo is. A quarter sleeve tattoo typically covers a quarter of an arm or leg, extending from the shoulder to mid-bicep or from the thigh to just above the knee. This design offers an ample canvas for intricate themes and grand designs, serving as a testament to the wearer's personality, beliefs, or life experiences.
The Allure of Quarter Sleeve Tattoos
In the realm of body art, quarter sleeve tattoos pack a punch with their blend of artistry, sophistication, and versatility. They're like a walking art gallery, showcasing intricate designs that tell a story or carry significant symbolism. But what's the real charm behind these tattoos? Let's dissect it.
A Canvas for Creativity
Quarter sleeve tattoos provide a considerable space for creativity, allowing for detailed and complex designs. Whether it's a mythical creature, a picturesque landscape, or a geometric pattern, the possibilities for designs are vast and limitless. The ability to depict a detailed story or strong symbolism in one tattoo is a core attraction of quarter sleeve tattoos.
An Expression of Personal Style
Tattoos are undeniably a form of self-expression, and quarter sleeves are no exception. They allow wearers to make a bold statement about their personality, passions, or life philosophy. The designs can range from abstract to realism, tribal to minimalistic, each representing a unique facet of the wearer's identity.
Versatility and Adaptability
Quarter sleeve tattoos offer a balance between visibility and concealability. They are easy to show off when desired and easy to hide when necessary, making them adaptable for different social or professional settings. This versatility is a significant appeal for those who want to enjoy body art without committing to highly visible or full-body tattoos.
The Artistic Heritage
To appreciate quarter sleeve tattoos fully, it's essential to understand their historical and cultural roots. These tattoos have a rich artistic heritage, with influences spanning continents and centuries.
Japanese Irezumi
One of the most influential styles for quarter sleeve tattoos is the traditional Japanese Irezumi. This style is renowned for its vibrant colors, intricate details, and iconic imagery, including dragons, koi fish, and cherry blossoms. The quarter sleeve format is a common choice for Irezumi, allowing the canvas to capture the art's depth and complexity.
Polynesian Tribal Tattoos
The Polynesian islands, where tattooing has a profound cultural significance, have greatly influenced the quarter sleeve style. Polynesian tribal tattoos often cover large areas of the body with bold, black geometric patterns that tell a story or represent the wearer's status or achievements.
Western Traditional Tattoos
Western traditional, or "Old School" tattoos, have also found their way into quarter sleeve designs. This style features bold lines, vibrant colors, and iconic imagery such as roses, skulls, and anchors. A quarter sleeve provides an ideal space for these strong, striking designs.
Quarter Sleeve Tattoo Designs: A Fusion of Art and Style
The magic of quarter sleeve tattoos lies in their ability to fuse different artistic styles and personal interpretations. Here are a few popular design themes that beautifully encapsulate this fusion:
Black and grey lily flower quarter sleeve tattoo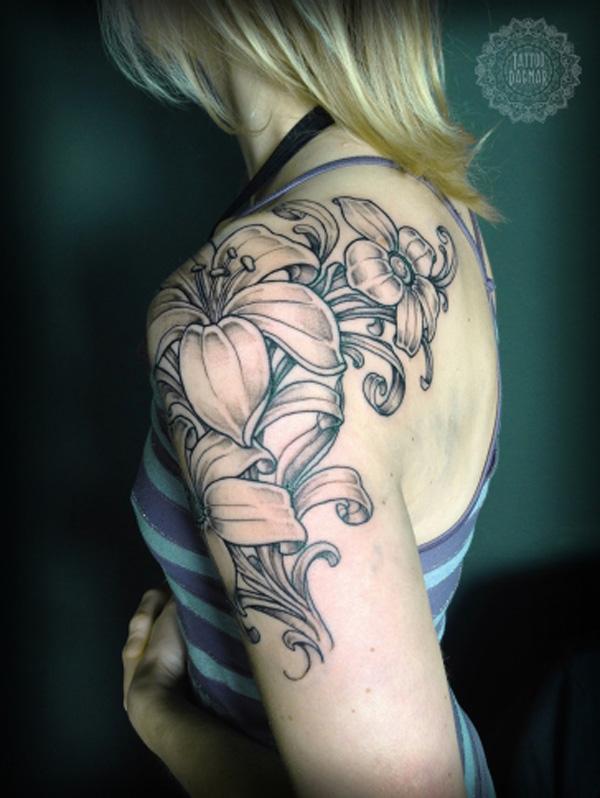 Dreamcatcher quarter sleeve tattoo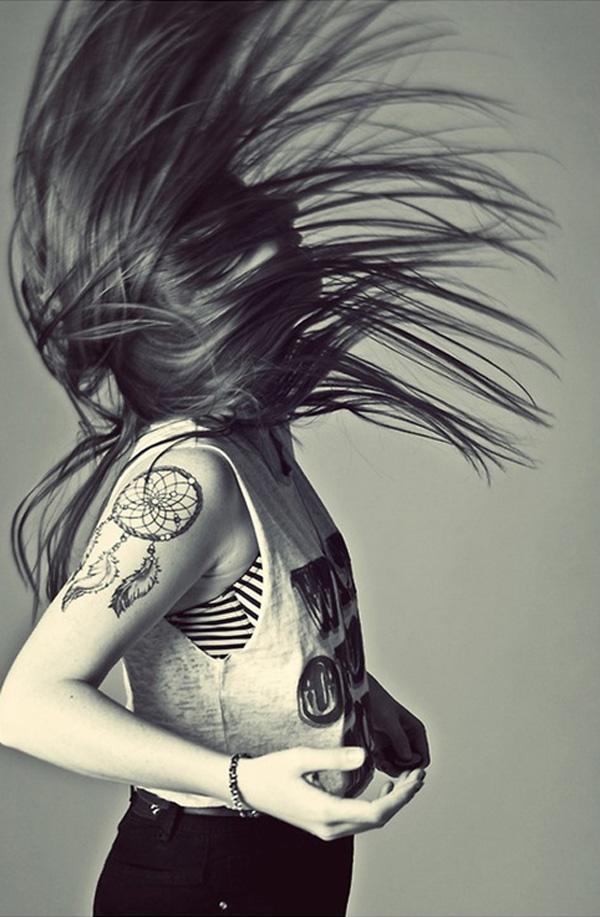 Maori quarter sleeve and chest tattoo for men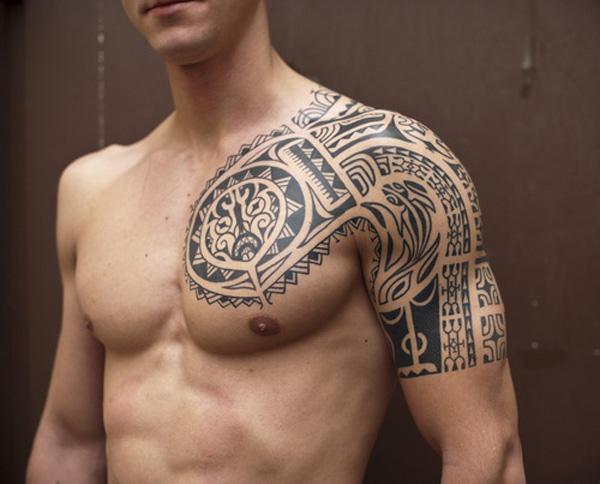 Mandala blackwork quarter sleeve tattoo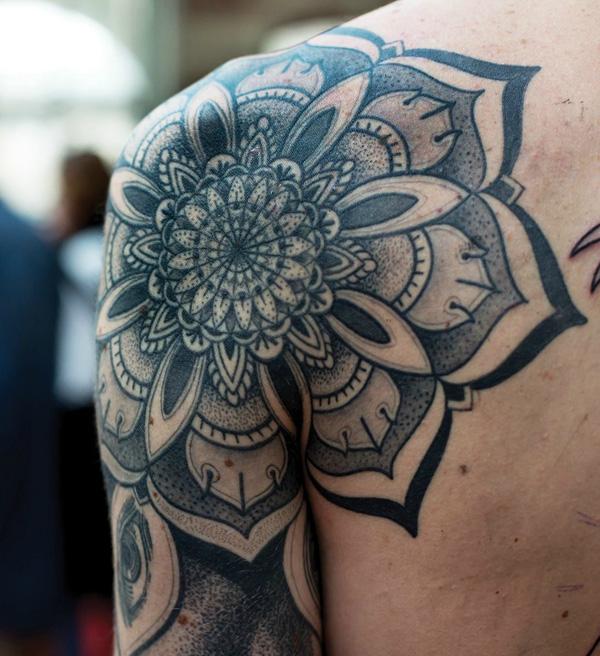 Watercolor roses quarter sleeve tattoo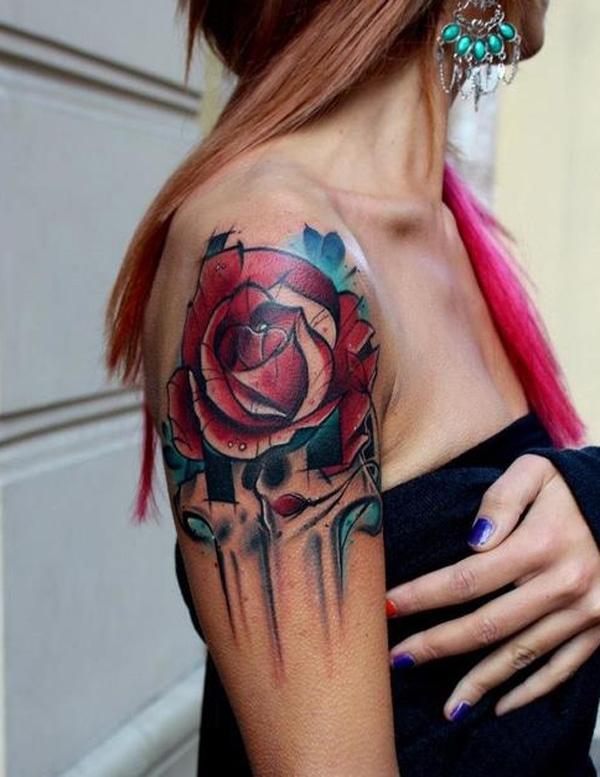 Skull and flowers quarter sleeve tattoo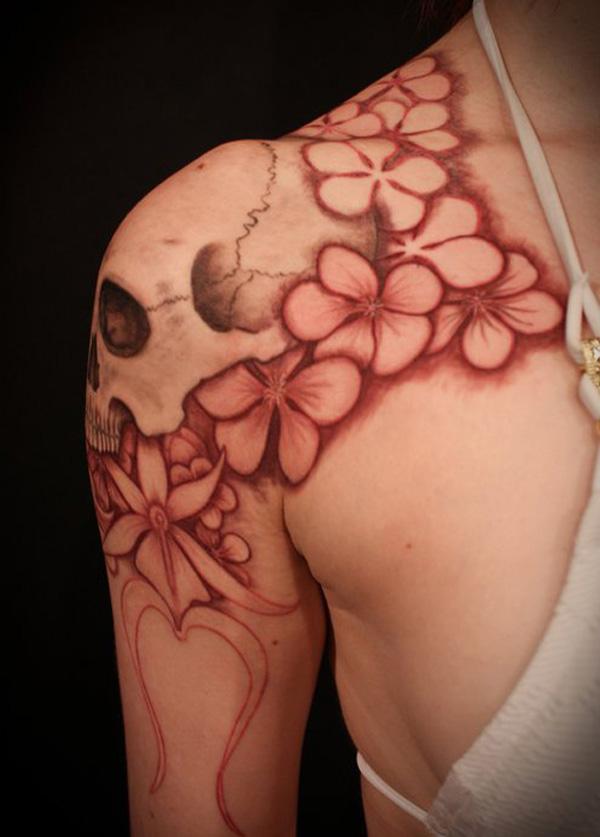 Yellow chrysanthemum quarter sleeve tattoo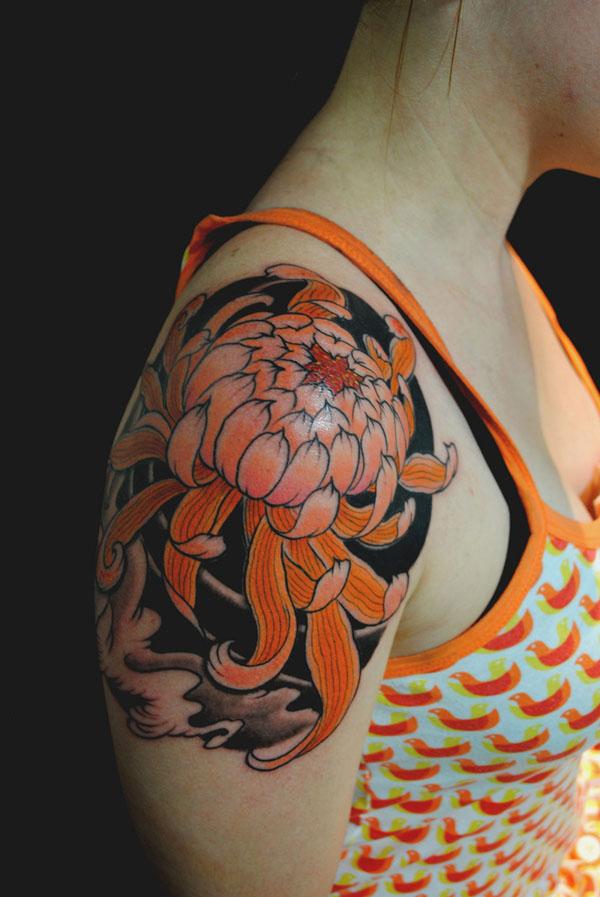 Black octopus quarter sleeve tattoo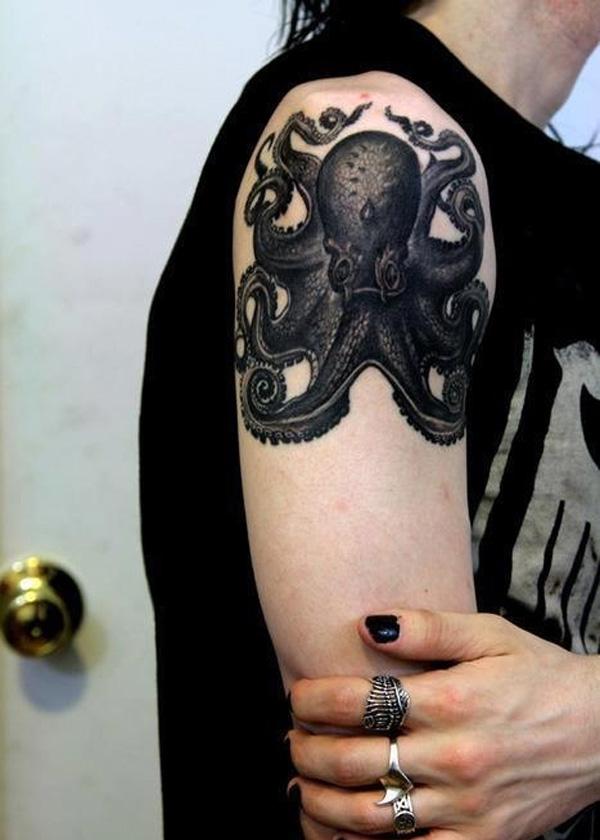 Realistic Dolphin quarter sleeve tattoo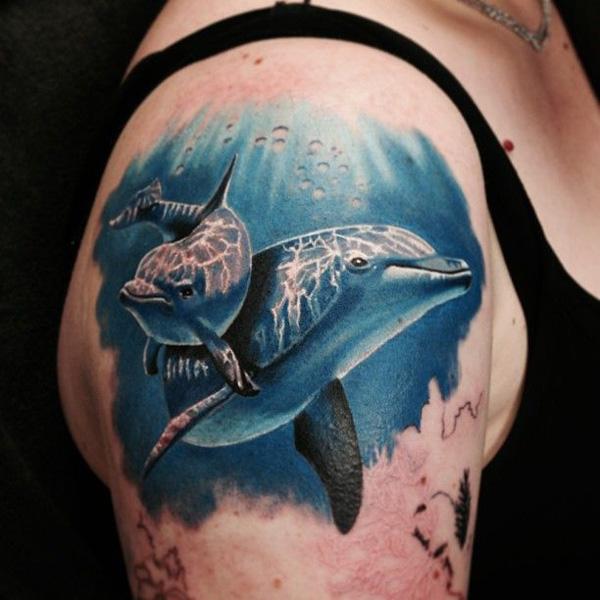 Dark rose lettering tattoo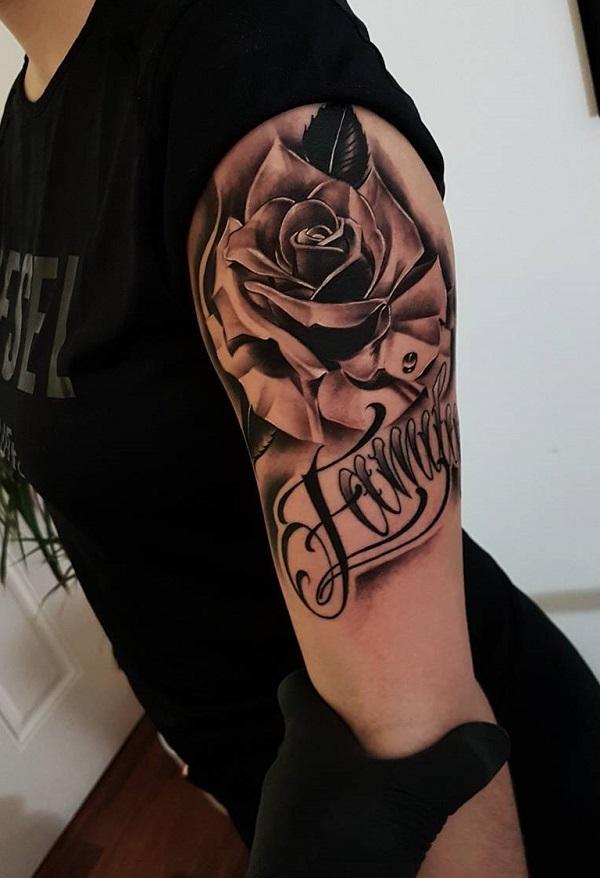 Laugh Now and Cry Later quote tattoo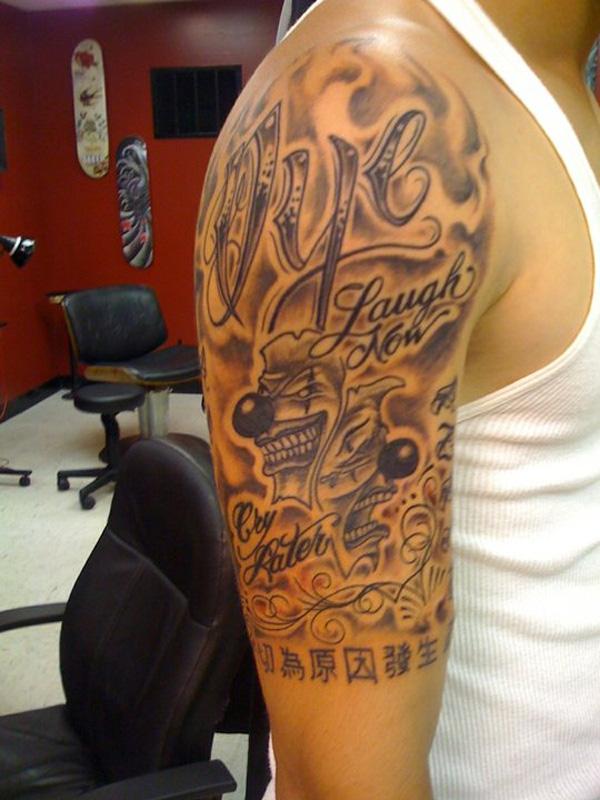 Watercolor Dove and flowers quarter sleeve tattoo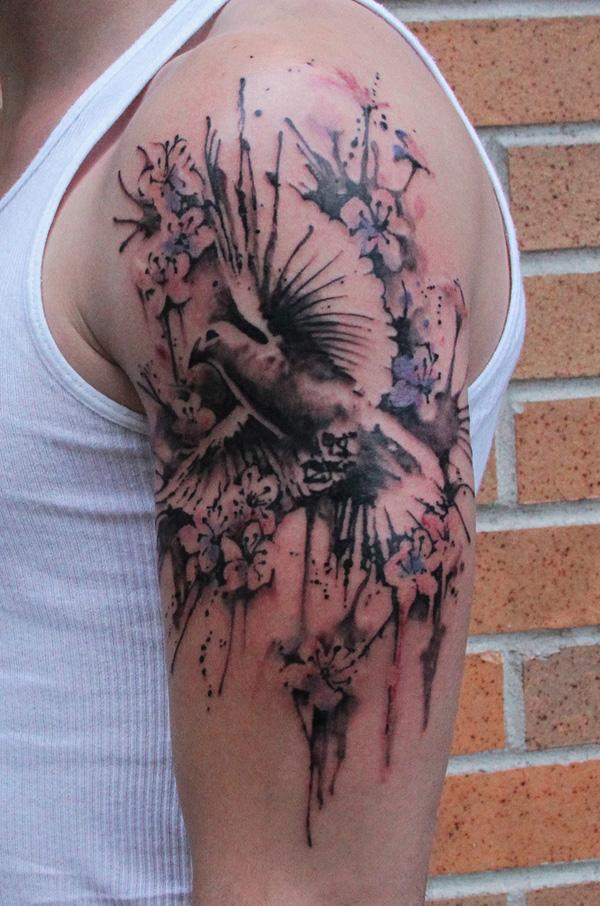 Japanese dragon chest panel tattoo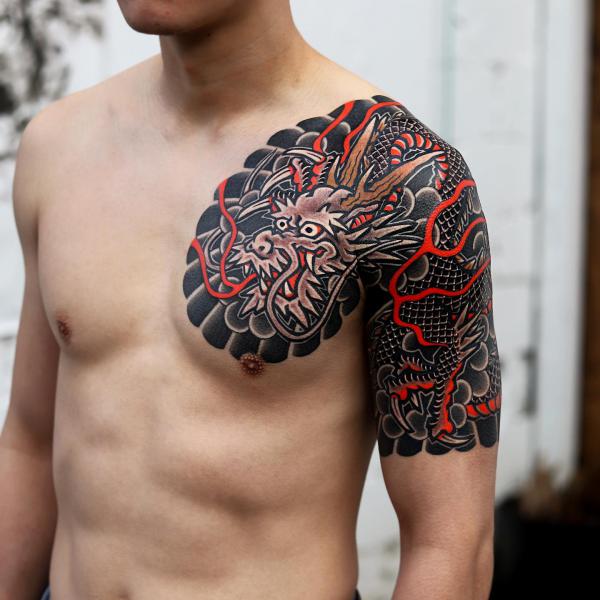 The chest panel is another excellent spot for a Japanese dragon tattoo. The design can spread across the chest to quarter sleeve tattoo, creating a visually stunning and highly visible effect. This design is perfect for those who wish to make a bold statement with their body art.
Hummingbird and flowers quarter sleeve tattoo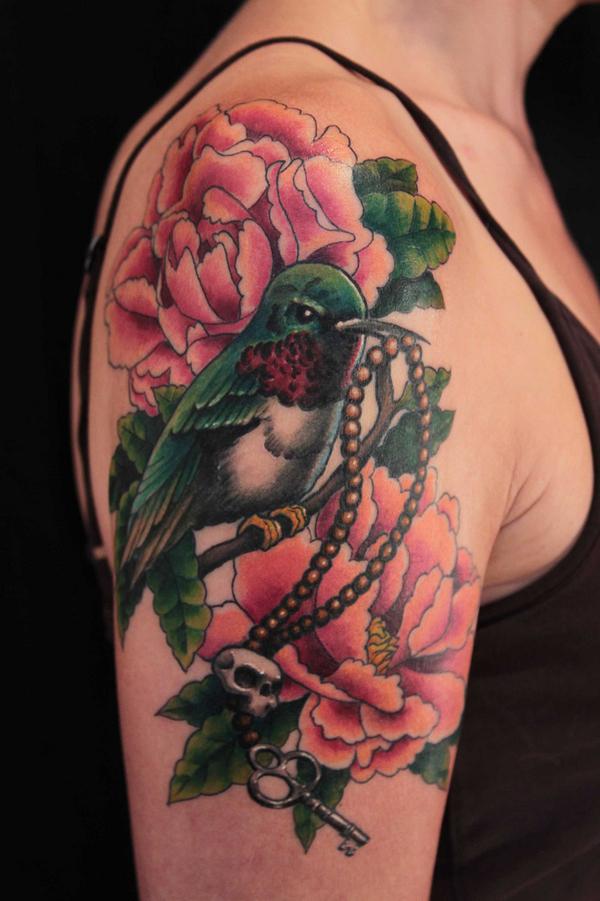 Angel and Cherubs quarter sleeve tattoo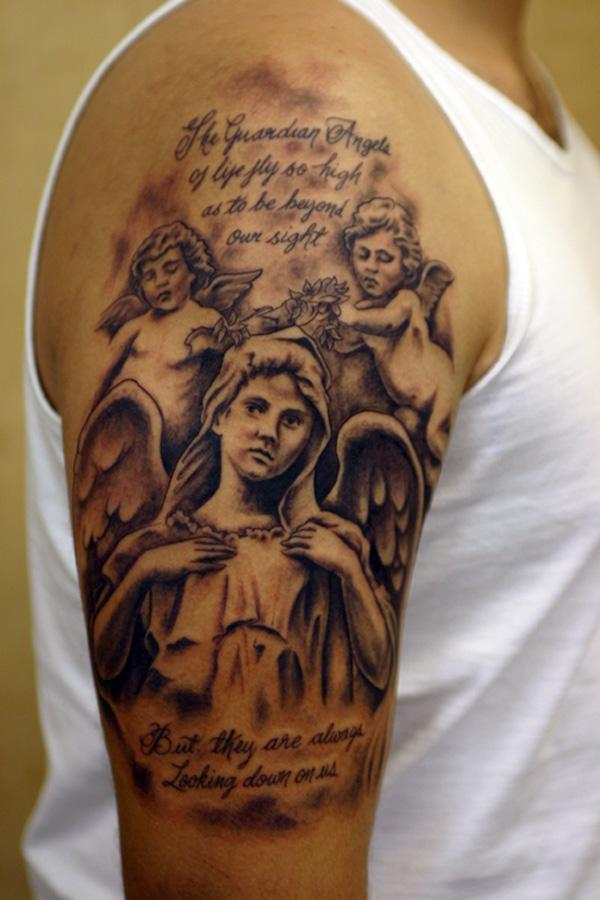 A nectar-sipping hummingbird quarter sleeve tattoo for daddy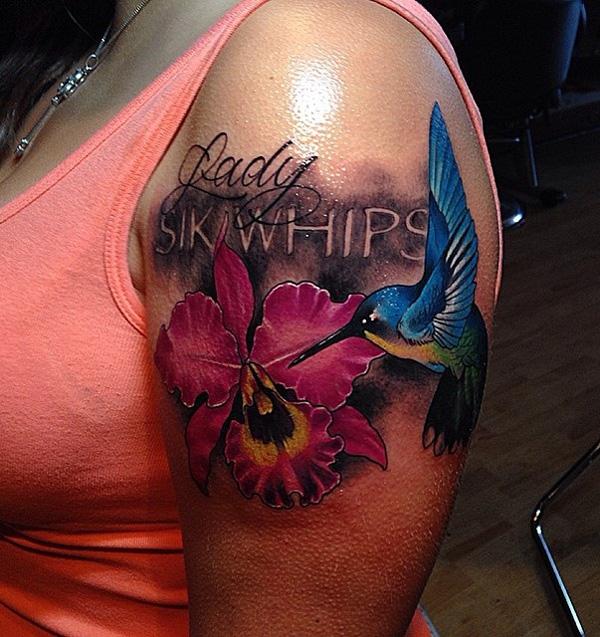 Watercolor dandelion tattoo quarter sleeve tattoo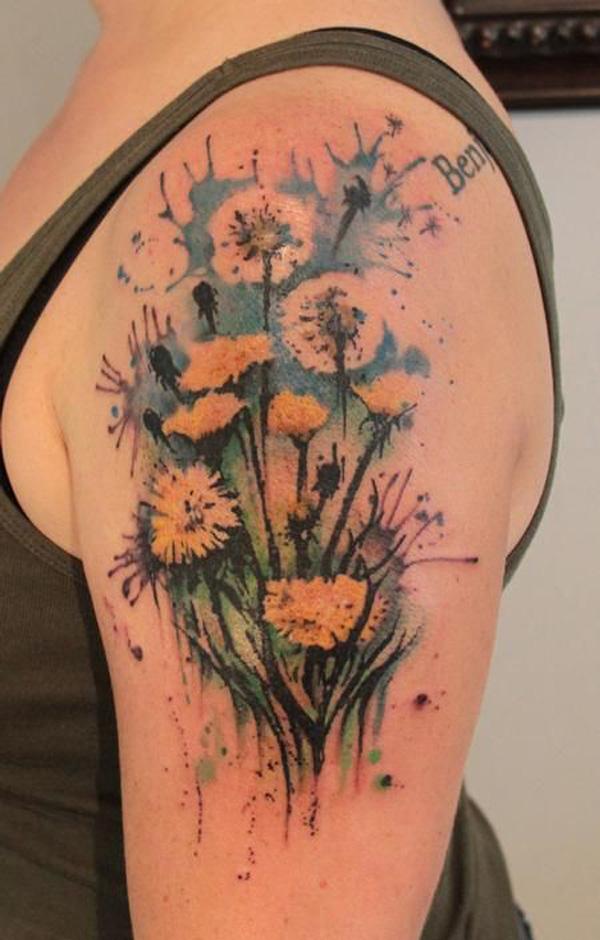 Steampunk quarter sleeve tattoo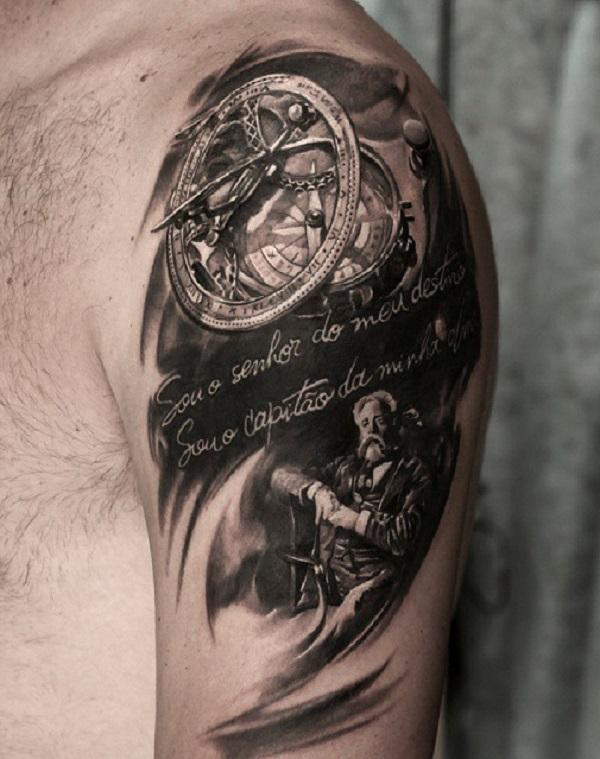 Space and woman's face quarter sleeve tattoo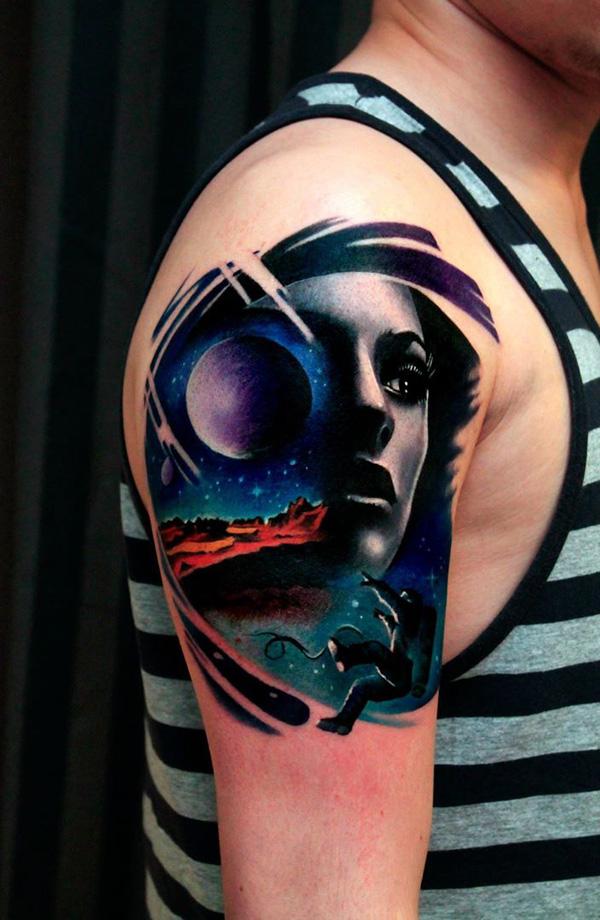 Two guns quarter sleeve tattoo with quote – Stick to your guns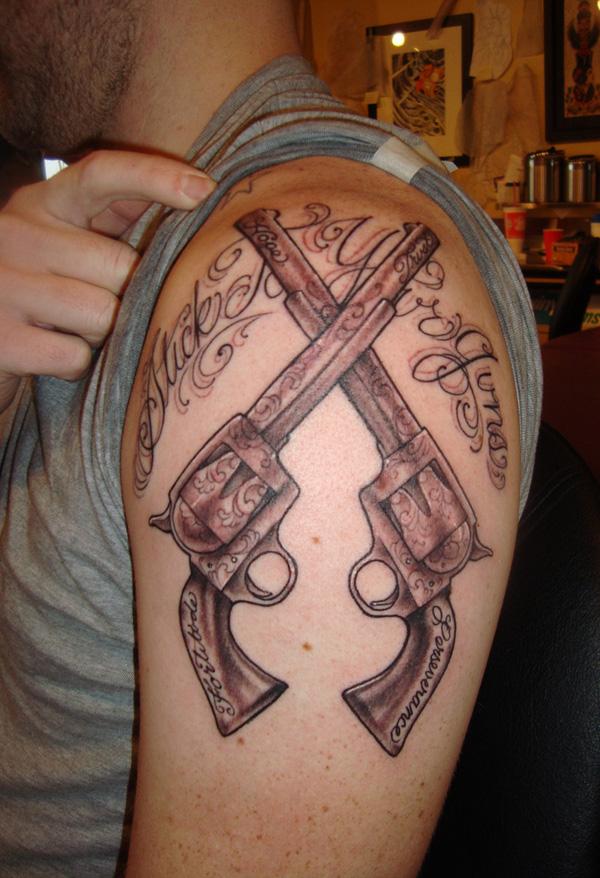 Black and white Roses quarter sleeve tattoo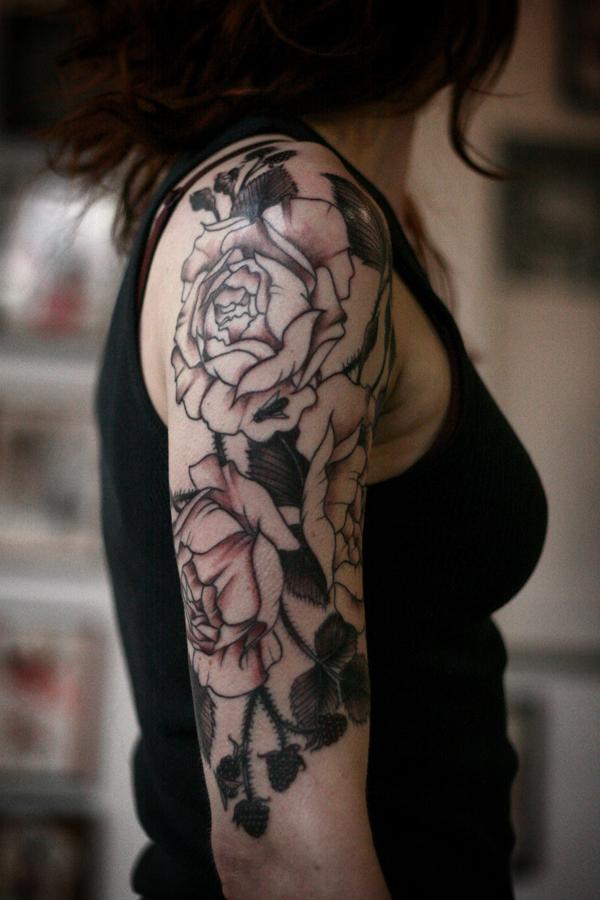 3D Elephant and Cub Quarter Sleeve Tattoo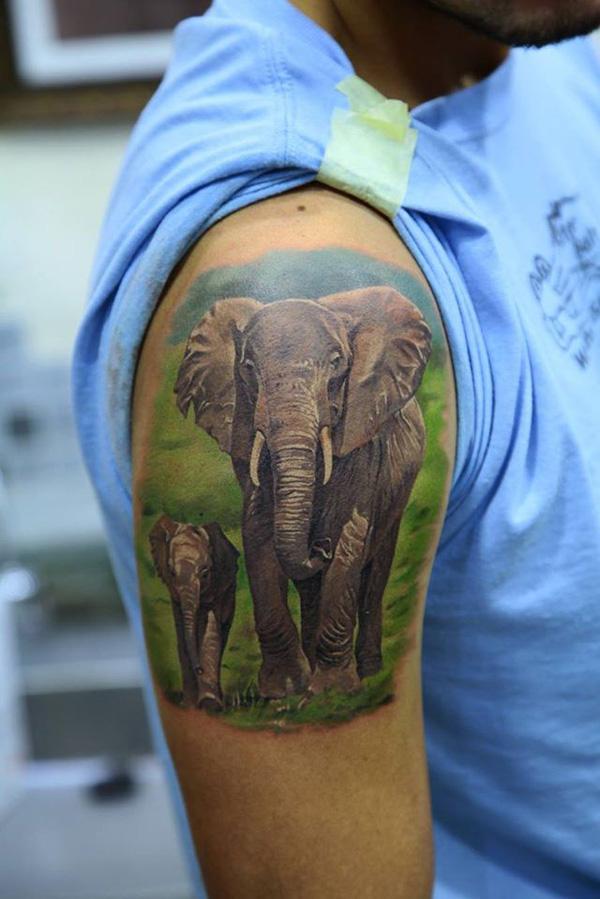 A 3D elephant and cub tattoo on your arm will certainly turn heads. It's a beautiful representation of family bonds and the nurturing aspect of elephants. The 3D effect makes the tattoo pop, adding a sense of realism.
Pink rose quarter sleeve tattoo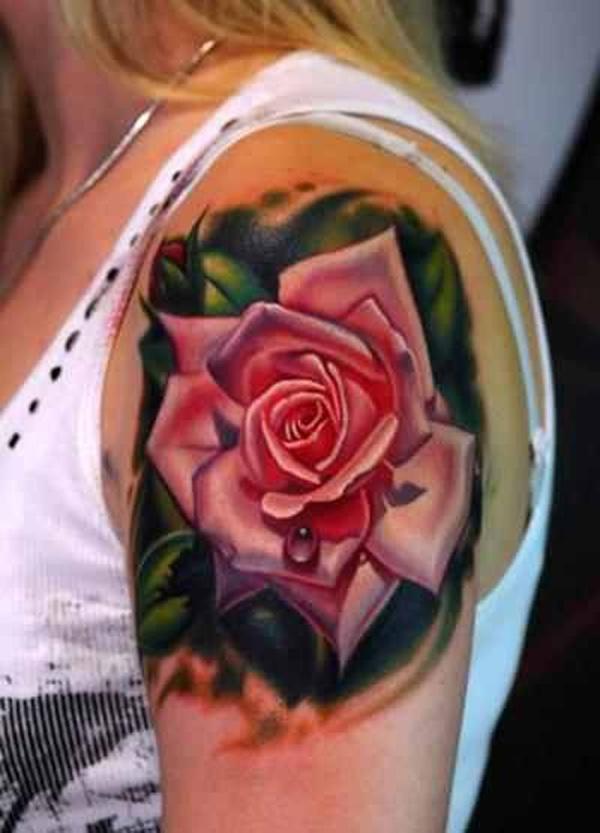 Skull and flower quarter sleeve tattoo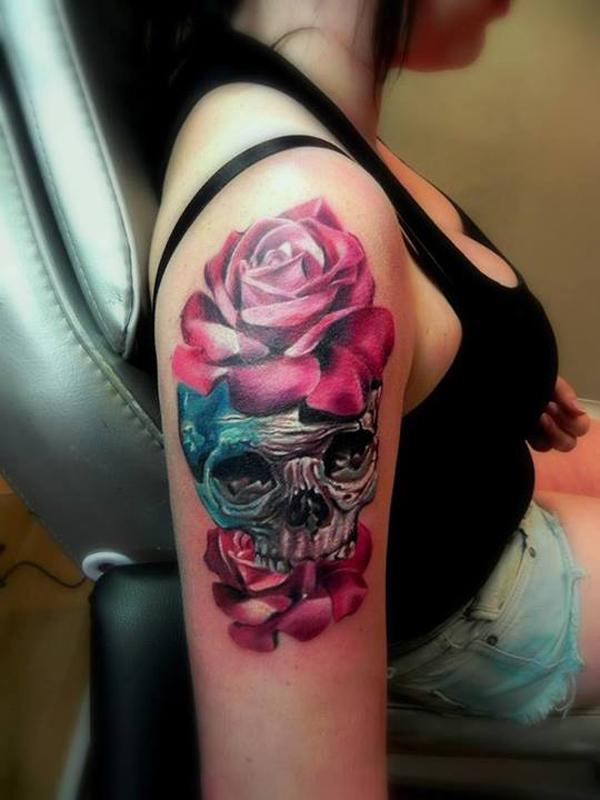 Realistic howling bear quarter sleeve tattoo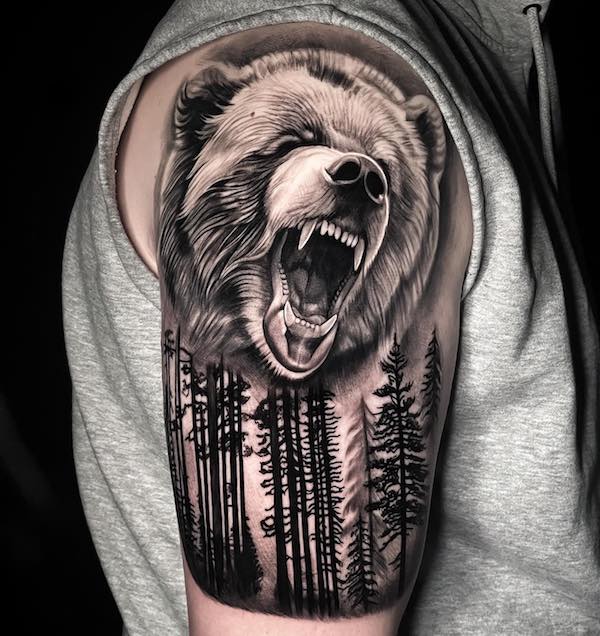 Tribal Quarter Sleeve Tattoo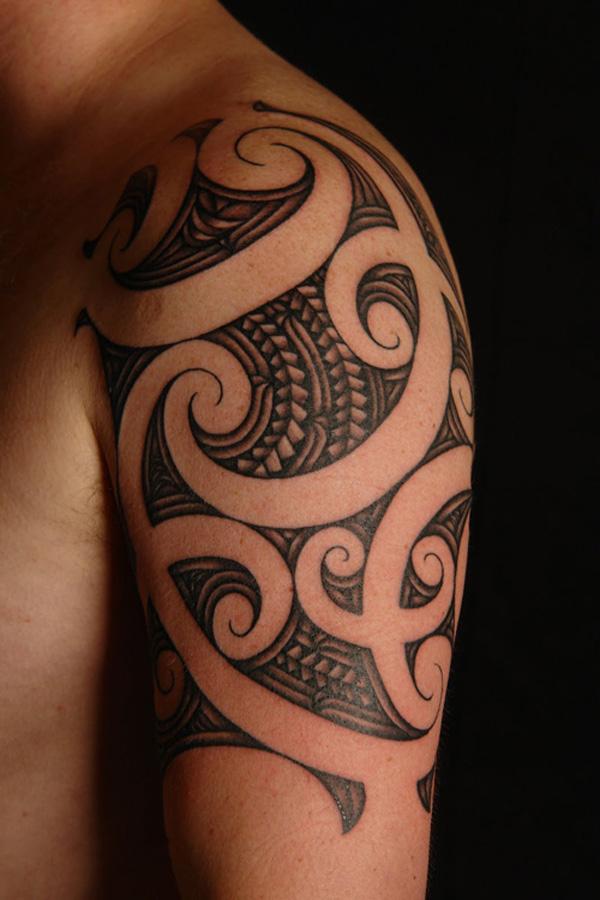 Elephant and Magnolia quarter sleeve tattoo in watercolor style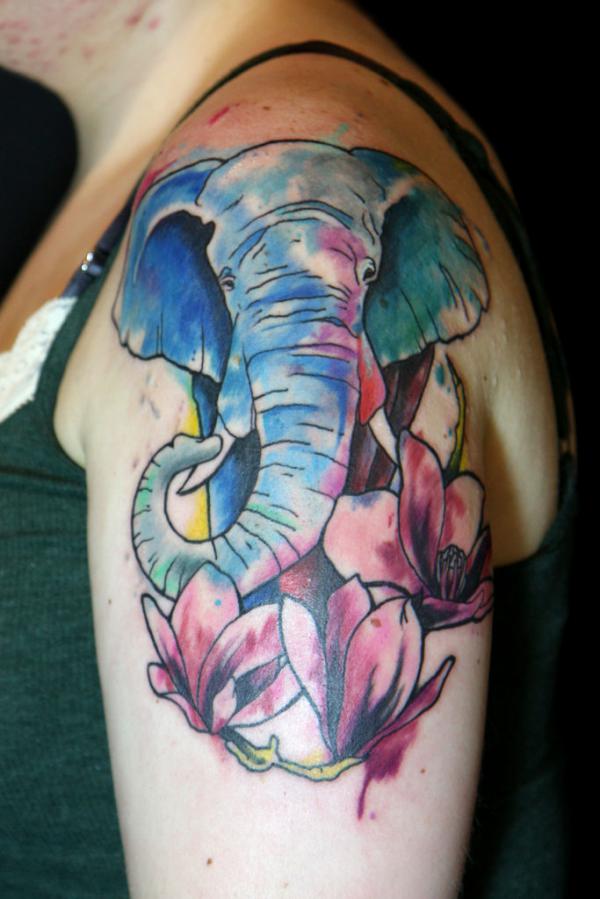 An exquisite quarter sleeve tattoo featuring a graceful elephant and magnificent magnolia blossoms, painted in a watercolor style. The soft, dreamy colors blend seamlessly, creating a sense of fluidity and movement. The elephant's gentle eyes and the magnolia's elegant petals evoke feelings of serenity and wisdom. This tattoo captures the essence of life's delicate balance, symbolizing beauty, resilience, and the connection of all living things.
Fox Halloween quarter sleeve tattoo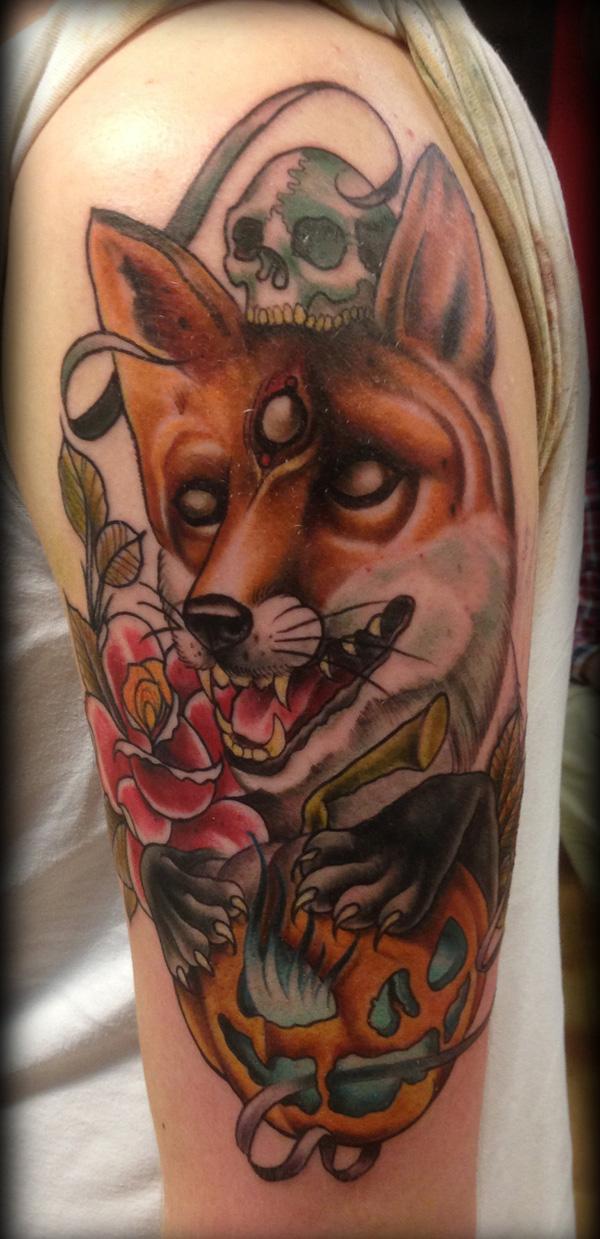 Vintage Mandala quarter sleeve tattoo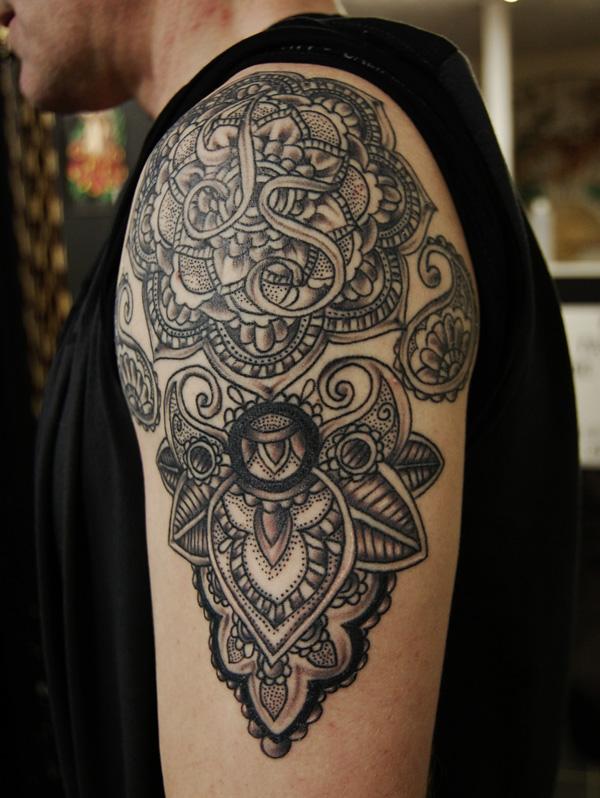 Feminine lace quarter sleeve tattoo for women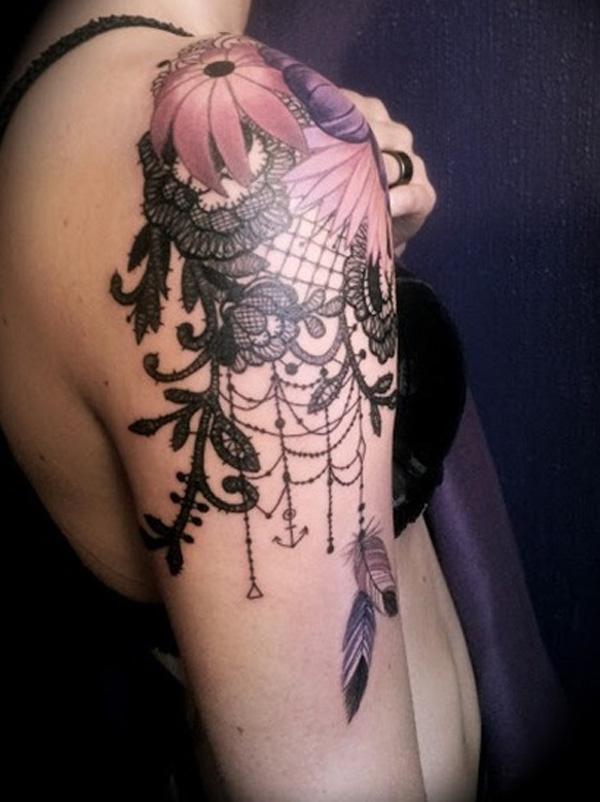 Polynesian quarter sleeve tattoo for Men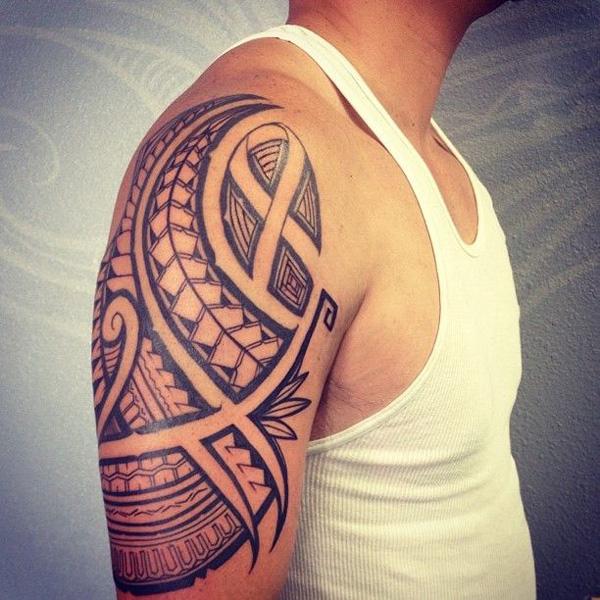 Tribal quarter sleeve tattoo with flower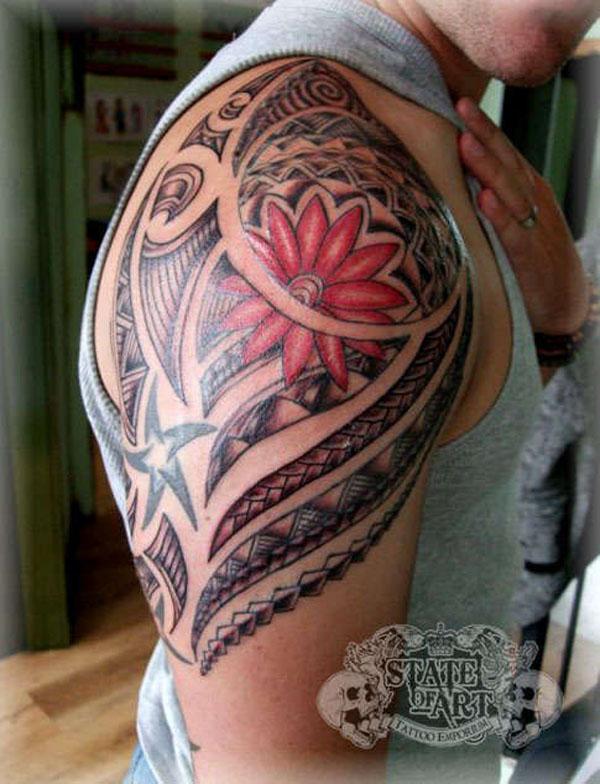 Japanese Koi fish quarter sleeve tattoo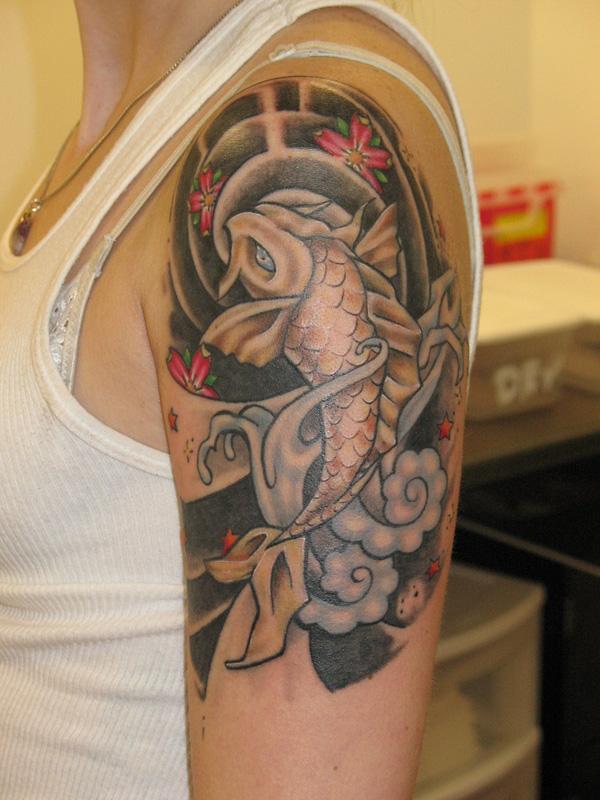 Tree of life and flying birds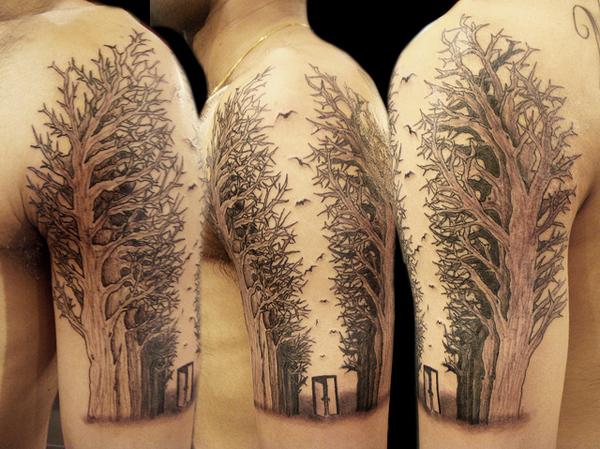 A sailing boat line work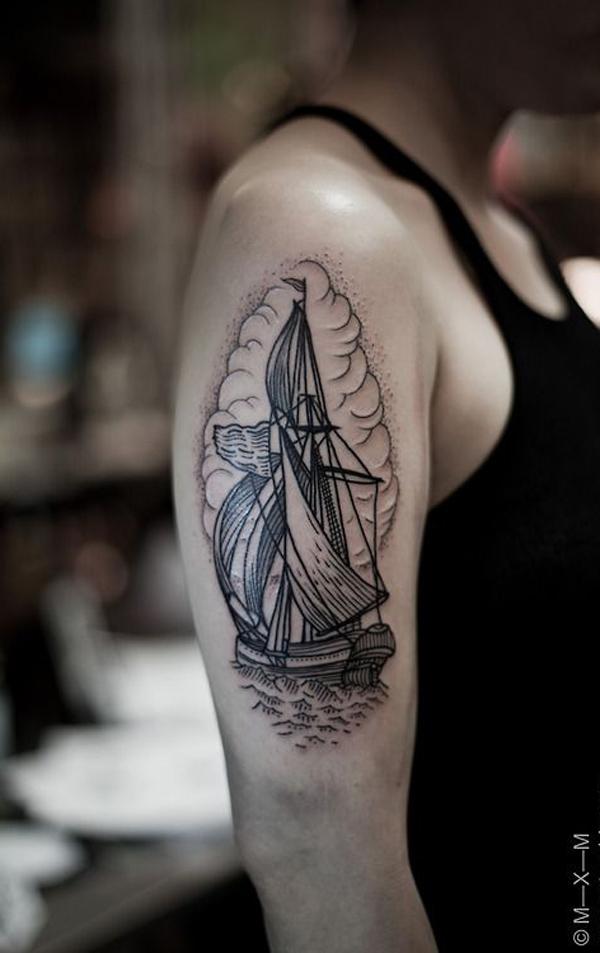 Watercolor bird in blue color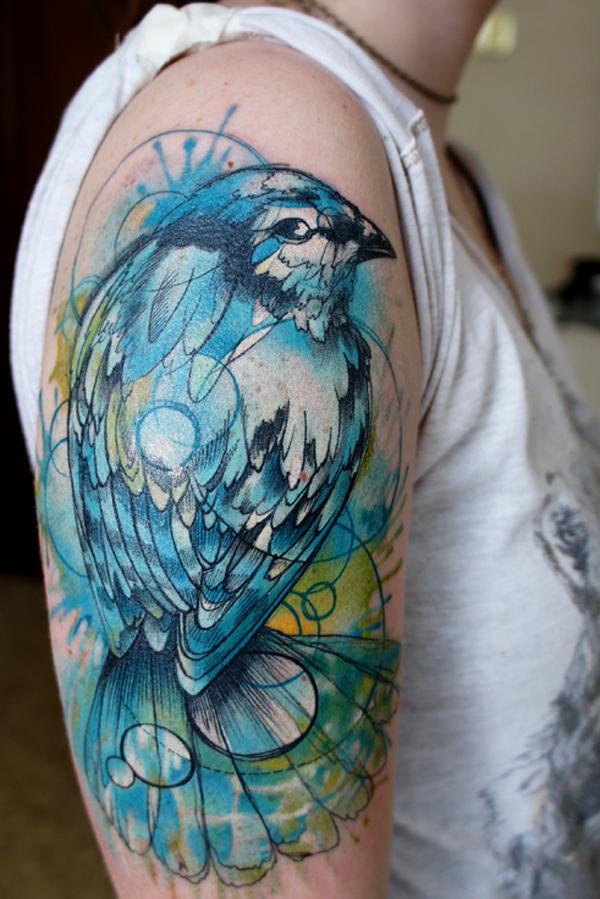 Realistic koi fish and water lily Quarter sleeve tattoo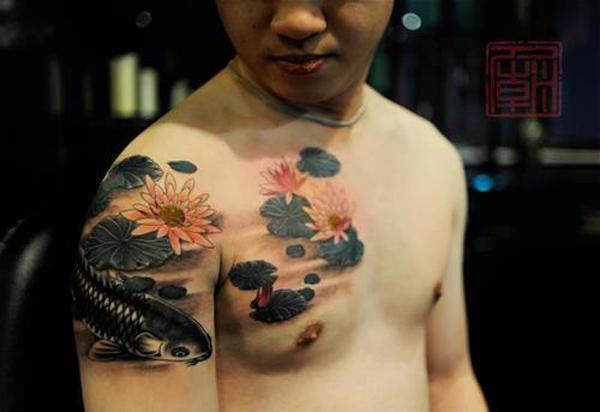 Native American woman and wolf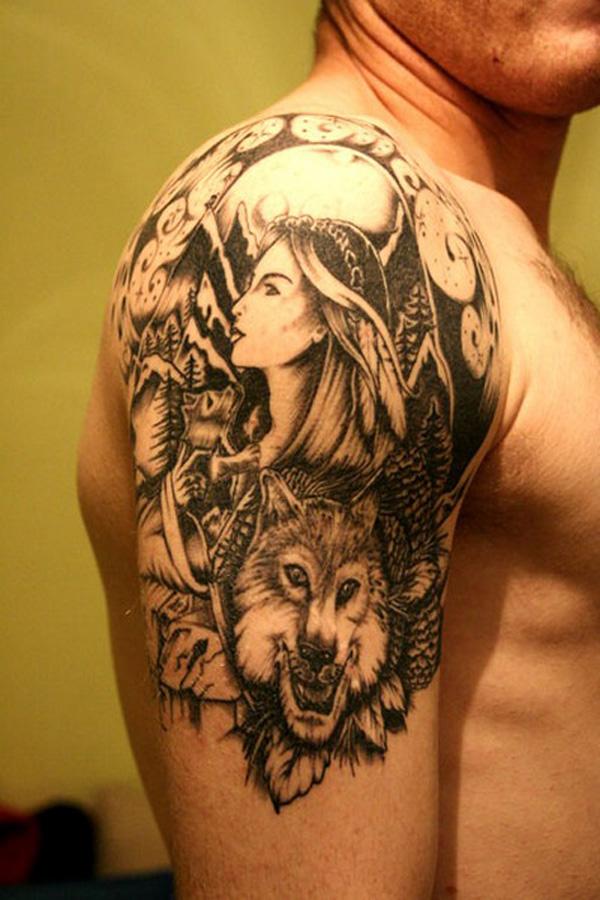 Watercolor painting wolf quarter sleeve tattoo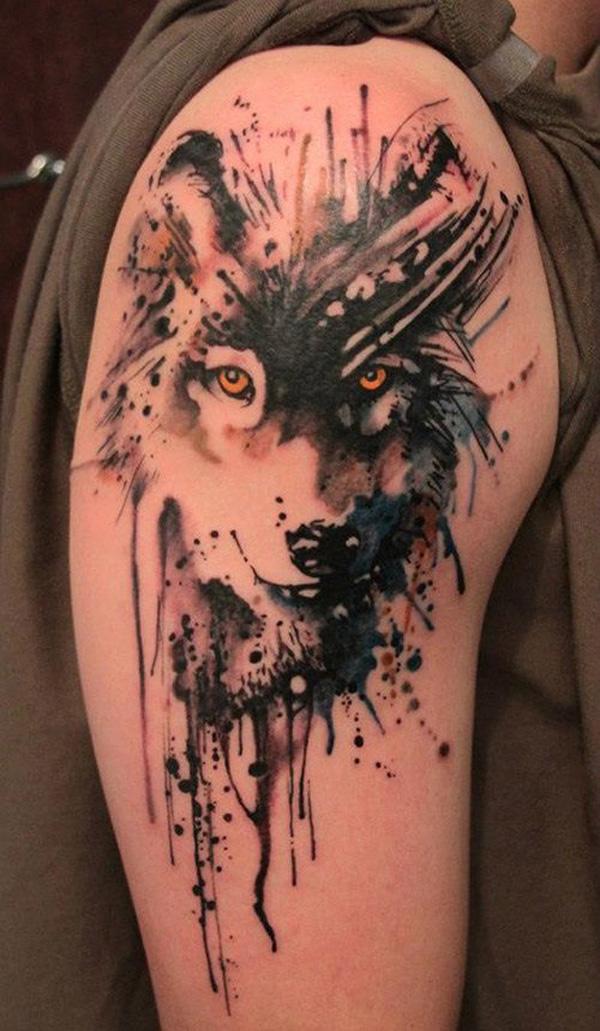 Lace pattern with flower black and grey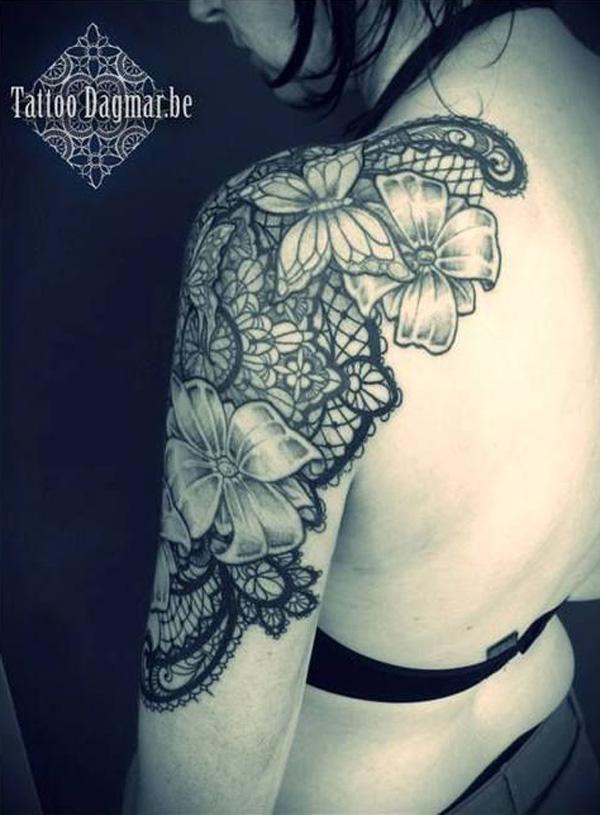 Craft or Die quarter sleeve tattoo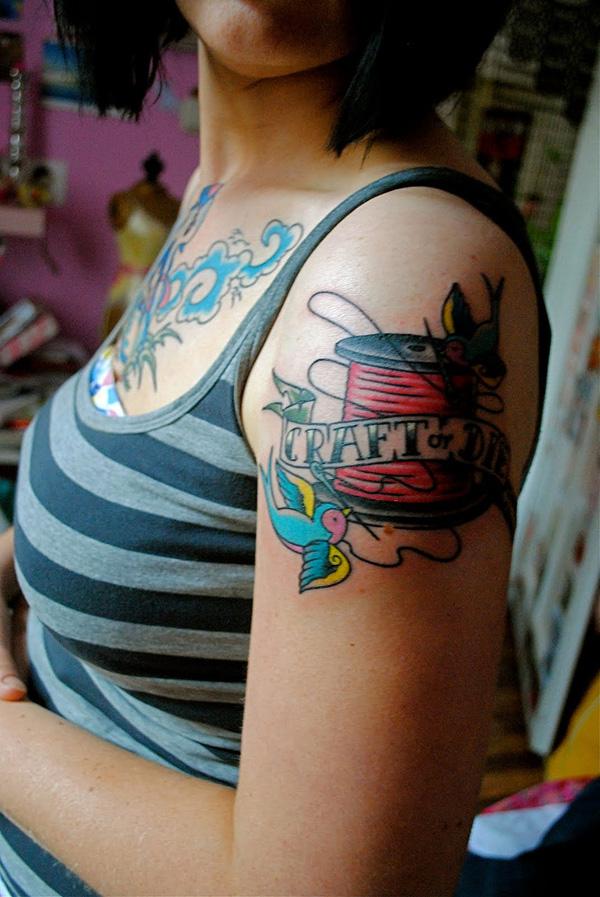 Carved 3D Star quarter sleeve tattoo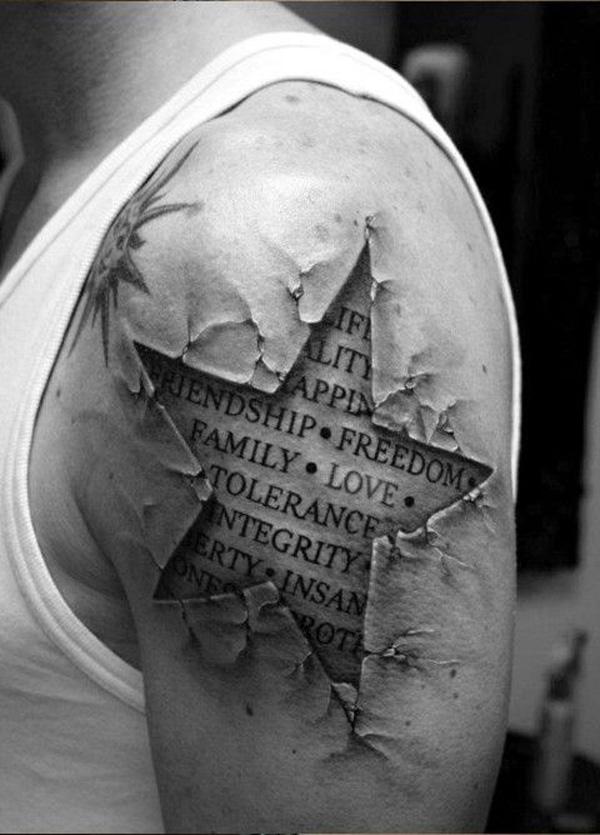 Small lily quarter sleeve tattoo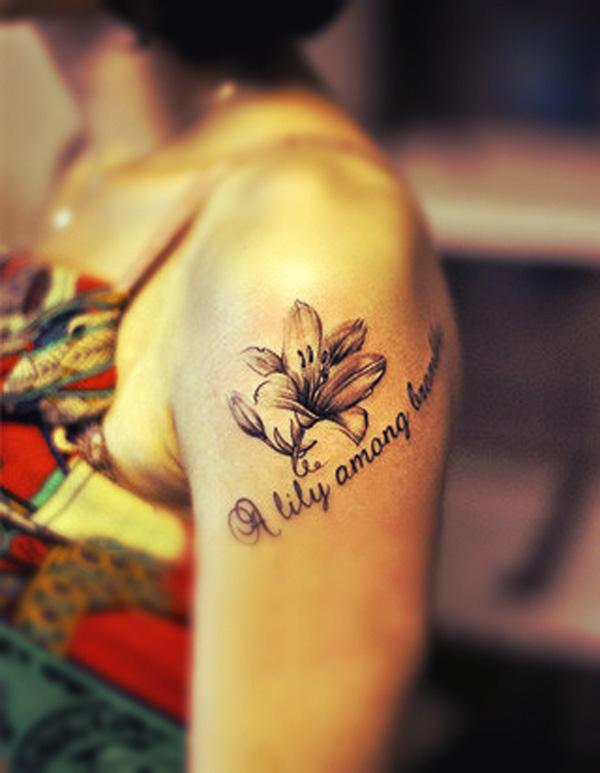 Peacock quarter sleeve tattoo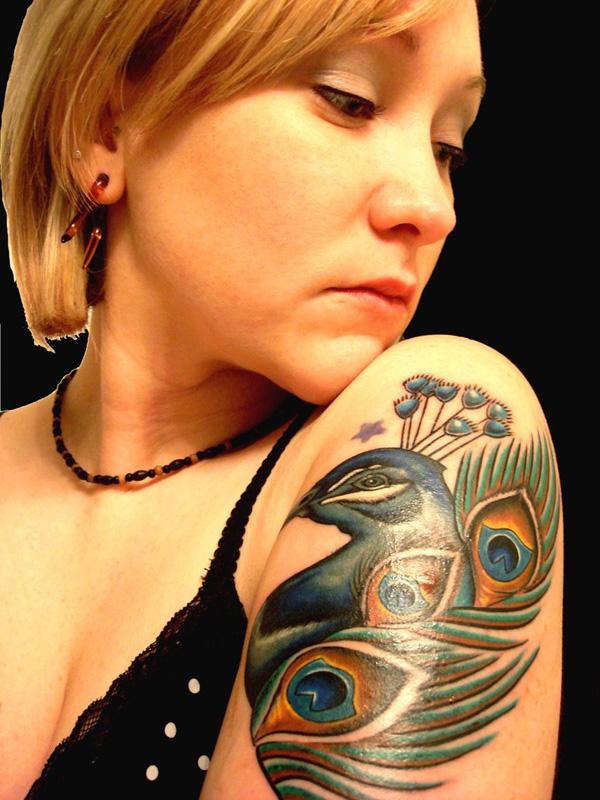 Watercolor poppy Flower quarter sleeve tattoo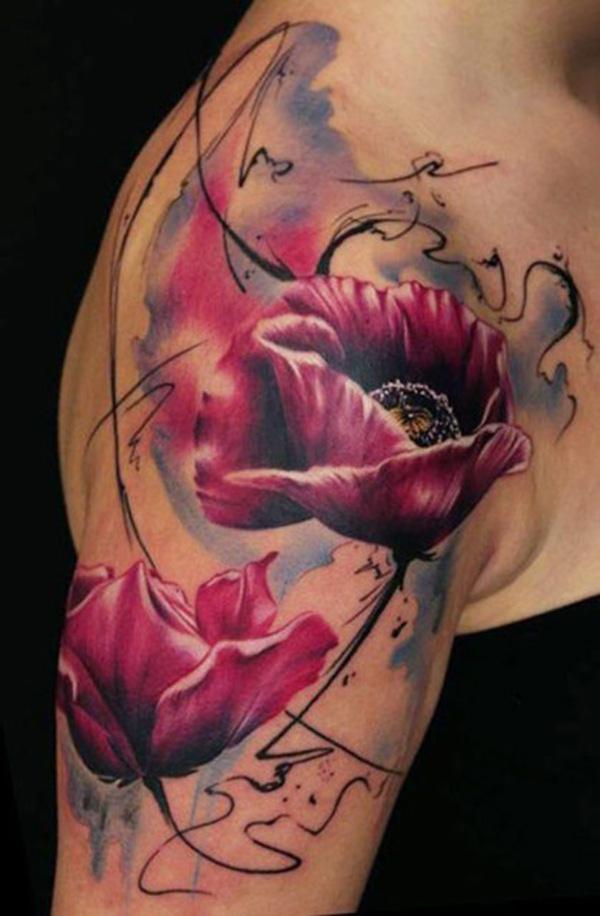 Stylized butterfly and flower tattoo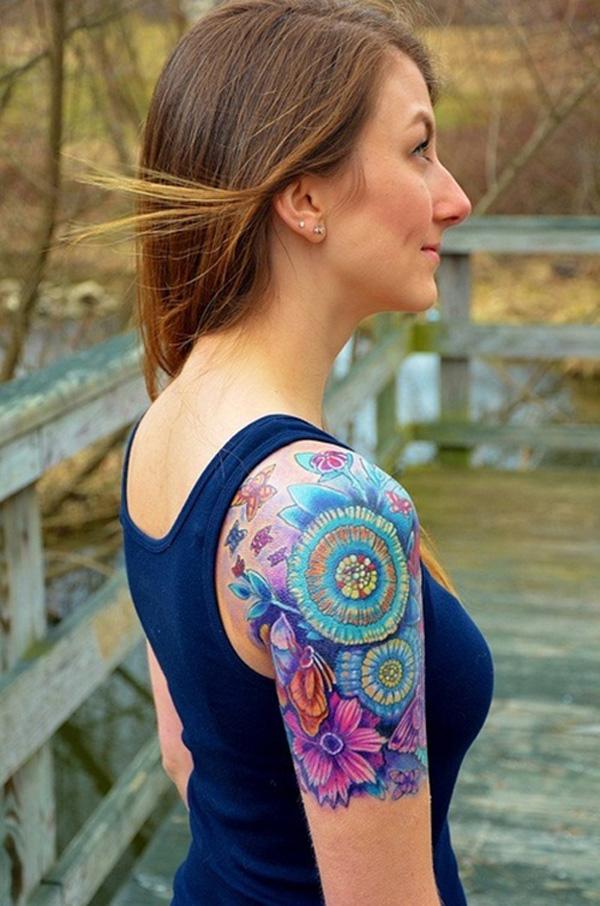 Tiger quarter sleeve tattoo for men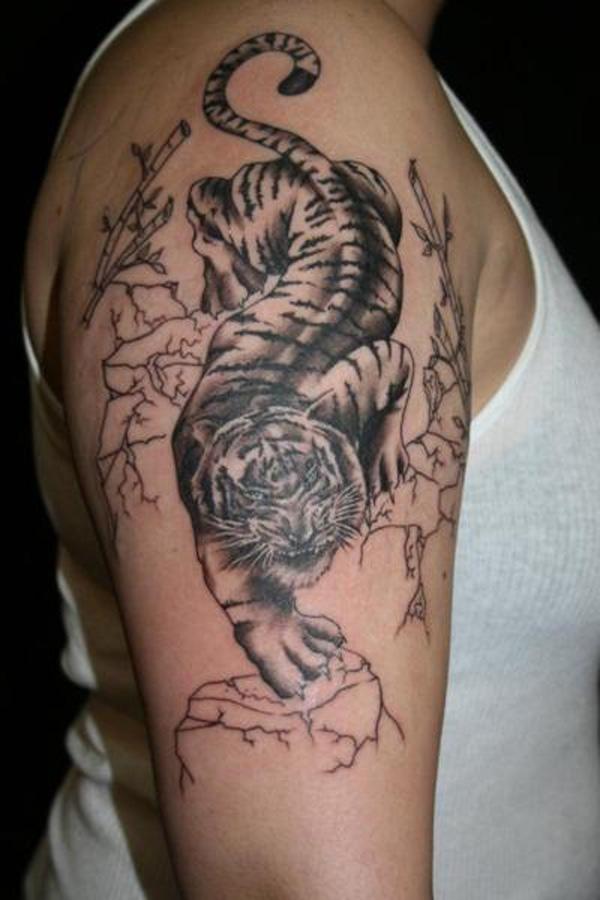 Conclusion
Quarter sleeve tattoos embody a beautiful fusion of art and style. They offer a versatile platform for creativity, personal expression, and cultural homage. Whether you're an ardent tattoo lover or a newbie considering your first piece, a quarter sleeve tattoo can be a unique and meaningful addition to your personal style story.
Remember, your body is your canvas, and a quarter sleeve tattoo is a dynamic brush stroke on that canvas. It's a testament to your journey, a symbol of your beliefs, or a piece of art that resonates with your soul. It's a fusion of art and style that is as unique as you are.
Ultimately, choosing a tattoo design is a deeply personal decision. It's about finding a design that speaks to you, that tells your story, or that simply captivates you with its aesthetic appeal. With its rich artistic heritage, endless design possibilities, and unique blend of visibility and subtlety, a quarter sleeve tattoo could be the perfect way to express your individuality and style.
So go ahead, explore, create, and wear your art on your sleeve—well, your quarter sleeve to be exact. You're not just getting a tattoo; you're making a statement, telling a story, and embracing a timeless form of self-expression. In the world of tattoos, art and style aren't just partners—they're an inseparable fusion that creates a unique, lasting impression.