When it comes to body art, the human body is a vast canvas waiting to be adorned by the tattoo artist's needle. You've probably seen tattoos on arms, legs, and backs, but have you ever considered the head as a tattoo location? This article delves into the intriguing world of head tattoos, their symbolism, cultural significance, and the unique challenges they present. Let's get started.
Unraveling the Boldness: Defining Head Tattoos
Head tattoos, as the name suggests, are tattoos placed on the scalp, the back of the head or the sides. These designs range from intricate patterns that cover the entire head to smaller, more subtle tattoos tucked above the ear. Head tattoos are a bold, unique form of self-expression, traditionally chosen by those who live life on their own terms and are fearless in their authenticity.
The History and Cultural Significance of Head Tattoos
Tattoos have been a part of human culture for thousands of years, used by different societies across the globe as symbols of status, rites of passage, or simply as body art. Head tattoos also have a rich history and cultural significance.
In Maori culture, for instance, "ta moko," or facial tattoos, were a mark of high status and were intricately designed to tell the individual's life story. Meanwhile, Buddhist monks in Thailand often receive "sak yant" tattoos on their heads as symbols of protection and spiritual enlightenment.
But the cultural significance of head tattoos isn't confined to history. In today's society, they can be a symbol of rebellion against conventional norms. They can also be a way to reclaim control over one's body, particularly for people who have experienced illness or trauma.
The Canvas on Top: Why Choose a Head Tattoo?
Choosing to get a head tattoo is a significant decision. The head is a high-visibility area, even more so if you have a shaved or bald head. There are several reasons why someone might decide to get a tattoo on the head.
Some people choose the tattoos as a form of personal expression. They want their tattoos to be visible and to make a statement. Others might choose the placement to mark a significant life event or to commemorate a personal journey. For some, head tattoos can be a way to transform a perceived flaw, such as hair loss, into a work of art.
The Art and Design of Head Tattoos
Head offers a unique canvas for the tattoo artist's creativity. The curvature of the head can lend itself to some striking designs that wouldn't be possible on flatter areas of the body. The design can flow with the natural lines of the skull, creating a 3D effect that can be quite stunning.
Designs can range from geometric patterns, tribal designs, and traditional tattoo motifs to realistic portraits, floral designs, and even full-color murals. The choice of design is deeply personal and should resonate with the individual's personality, values, or life experiences.
Head tattoo designs
Sail boat traditional ink design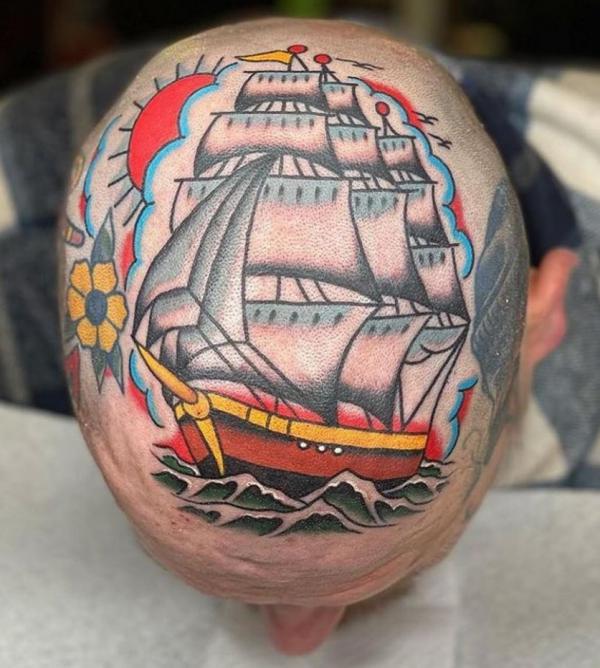 The journey of life, the spirit of adventure, or a love for the sea – a sailboat can symbolize all this and more. This design, with its bold lines and stark contrast, can be a dynamic and visually striking choice for a head tattoo.
Black rose and bird head tattoo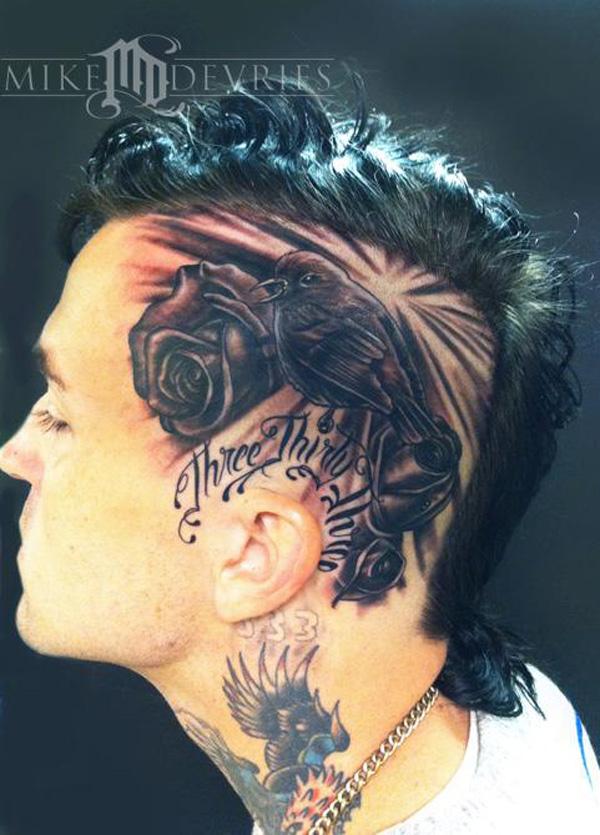 A black rose is a symbol of mystery and elegance, while a bird can signify freedom and aspiration. Combined, these elements create a design that's both beautiful and meaningful. Imagine a black rose in full bloom, a bird soaring above it – a dramatic depiction of life's contrasts and possibilities.
Stylized sunflower head tattoo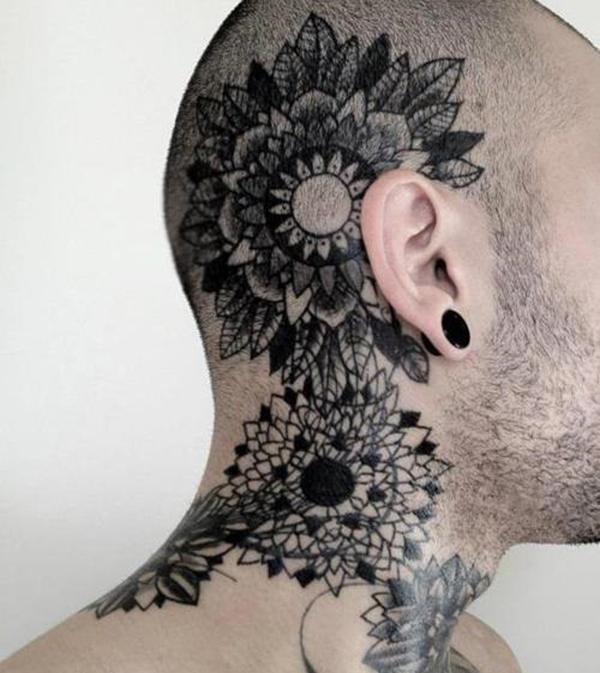 A sunflower is not just a beautiful flower, but a symbol of warmth, positivity, and happiness. A stylized sunflower tattoo can be a vibrant and cheerful design choice. Its bright colors and bold, flowing lines can bring a unique energy to your head tattoo.
Fish exposing bones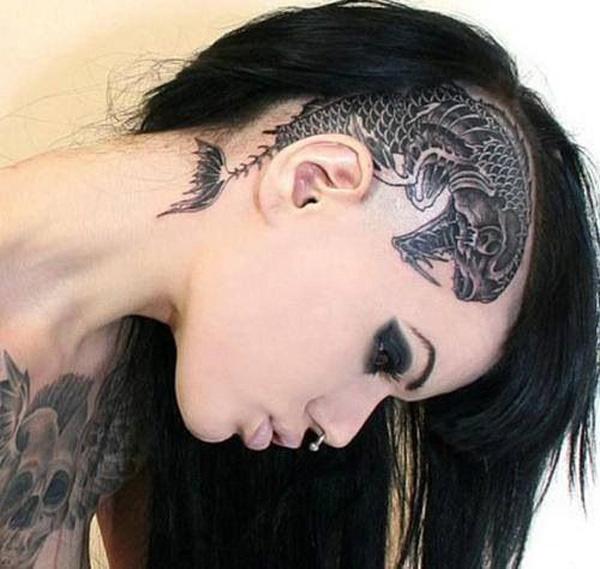 Broken shark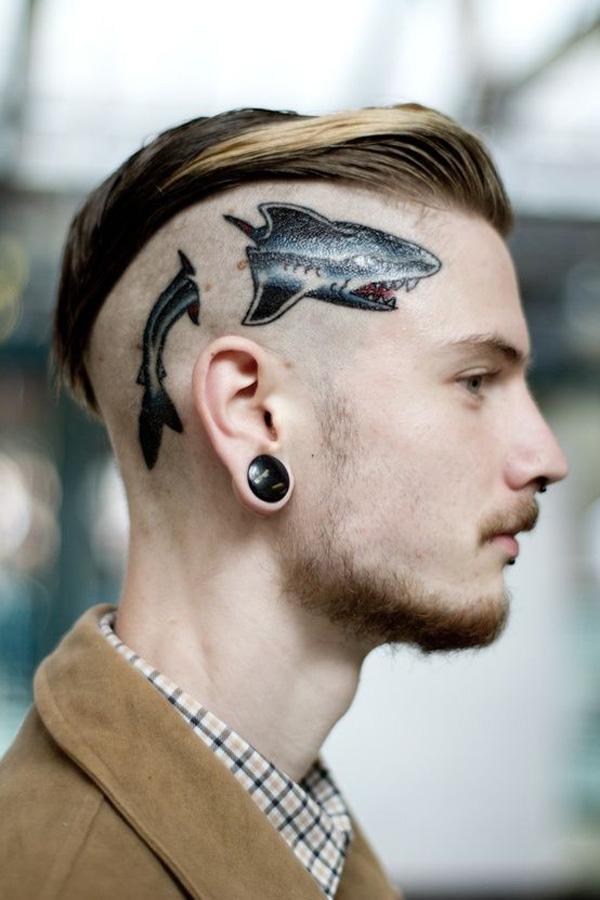 This design is for those who appreciate the unconventional. A fish skeleton represents the cycle of life and death and can be a powerful symbol of personal transformation. This design, with its intricate details and stark imagery, can be a captivating and thought-provoking choice.
A broken shark design can be a symbol of survival, resilience, and overcoming challenges. This design, with its striking imagery and deep symbolism, can make a powerful statement. It's a testament to the wearer's strength and their ability to triumph over adversity.
Vintage Chrysanthemum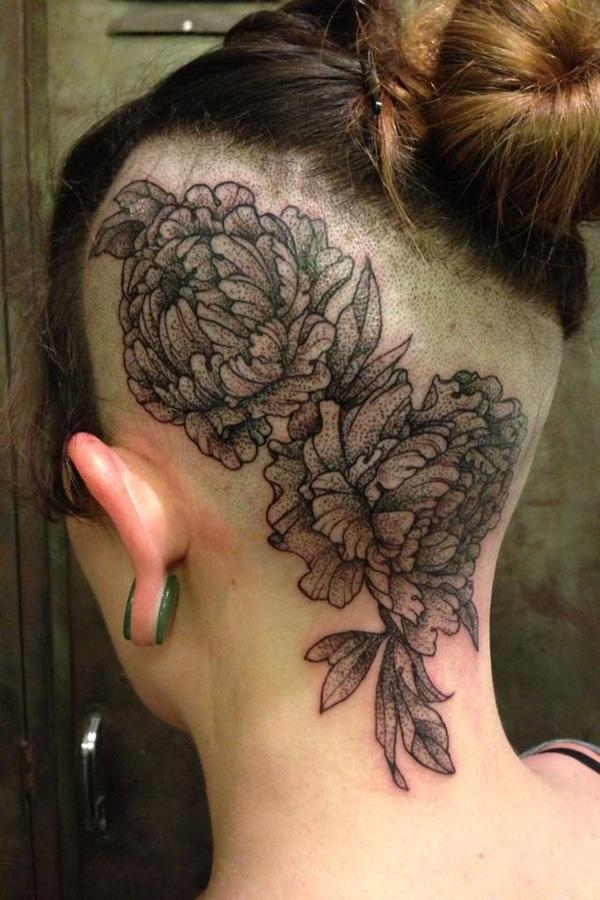 In the language of flowers, the chrysanthemum is a symbol of longevity and rejuvenation. A vintage chrysanthemum design can bring a touch of elegance and tradition to your head tattoo. With its delicate petals and ornate details, this design can be a beautiful and timeless choice.
Eager with roses head tattoo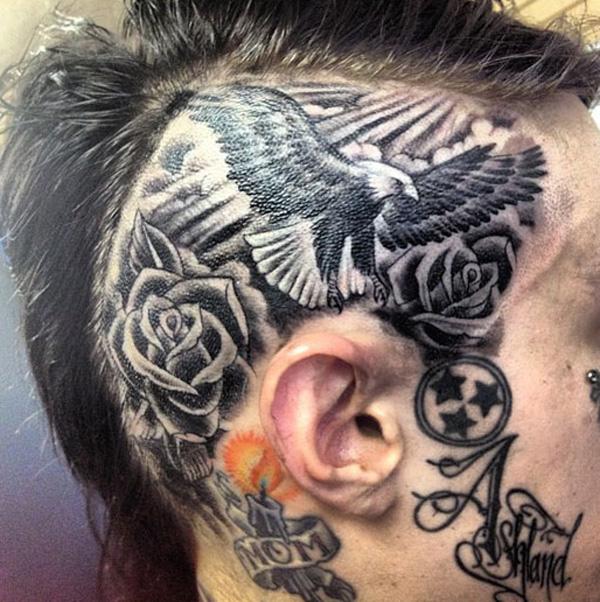 An eagle, with its keen eyes and powerful wings, is a symbol of vision and strength. Roses, with their delicate beauty and intoxicating scent, represent love and passion. An eagle with roses design can be a dynamic and deeply symbolic choice, combining elements of power and gentleness.
Stylized flower with leaves head tattoo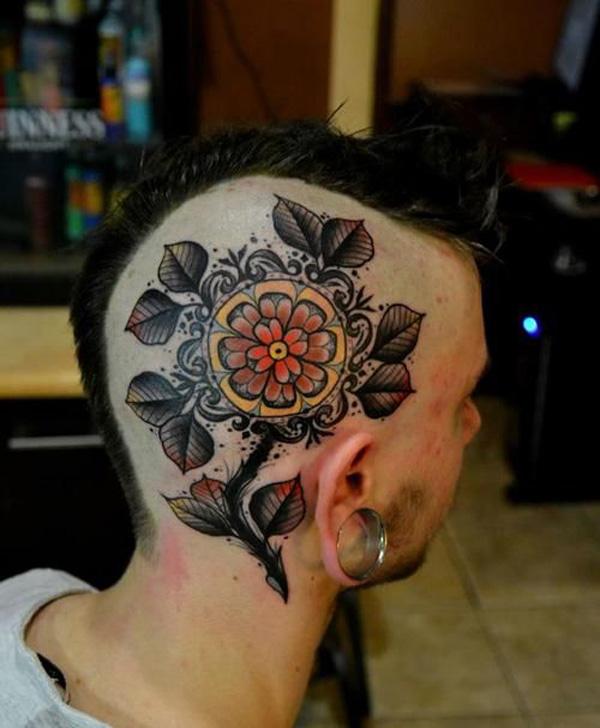 Flowers and leaves can symbolize growth, renewal, and the beauty of nature. A stylized flower with leaves design can be a vibrant and eye-catching choice for a head tattoo. Its flowing lines and intricate details can create a design that's both artistic and meaningful.
Female face head tattoo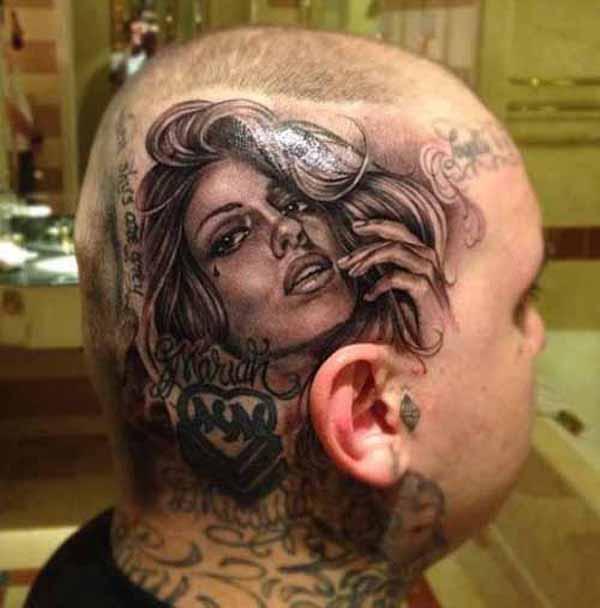 A female face can represent beauty, femininity, and the power of the feminine spirit. This design, with its delicate features and expressive eyes, can be a striking and evocative choice. Every line, every detail, can tell a story, making this design a unique expression of the wearer's journey.
Swirl pattern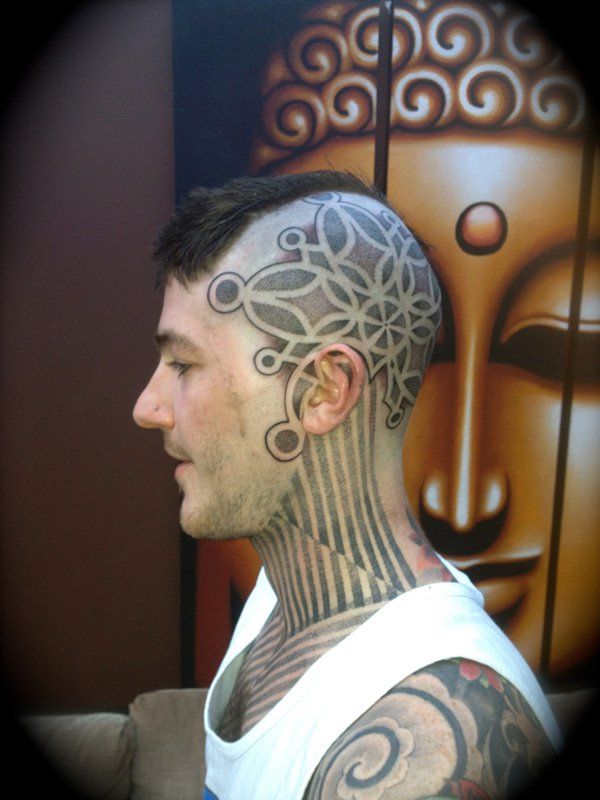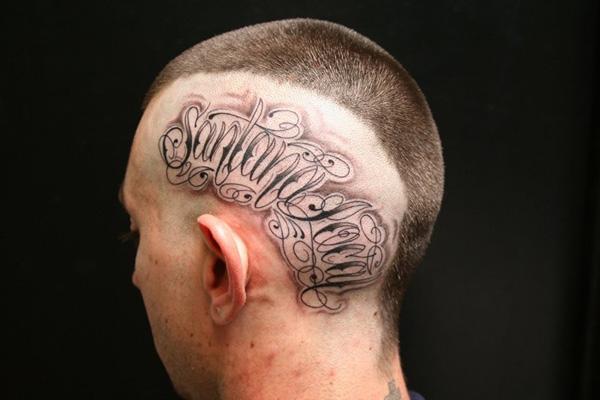 A realistic jewelry design can be a unique and creative choice. Whether it's an ornate crown, a delicate tiara, or a sparkling gemstone, this design can add a touch of glamour and sophistication to your body art. It's a design that's both eye-catching and elegant.
Realistic jewelry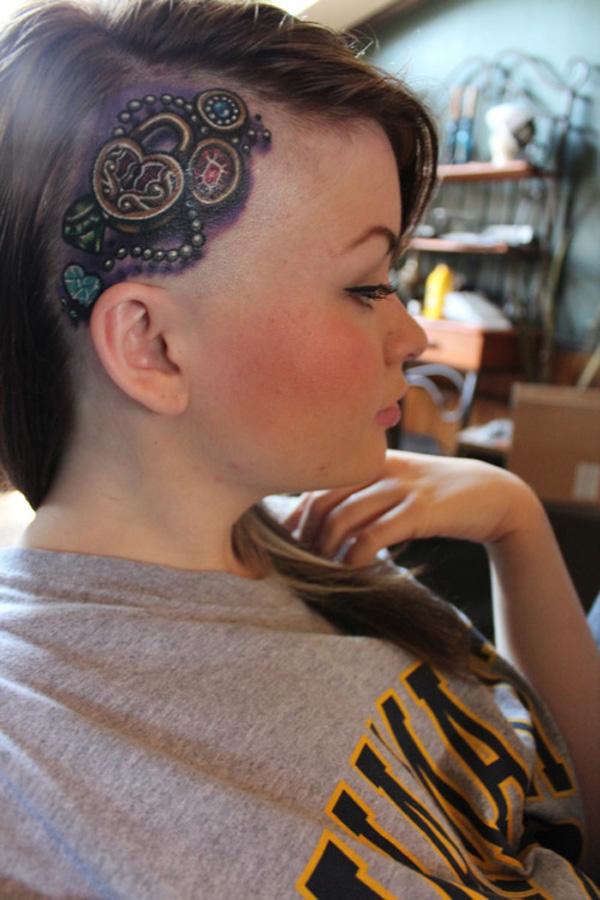 Portraits of a couple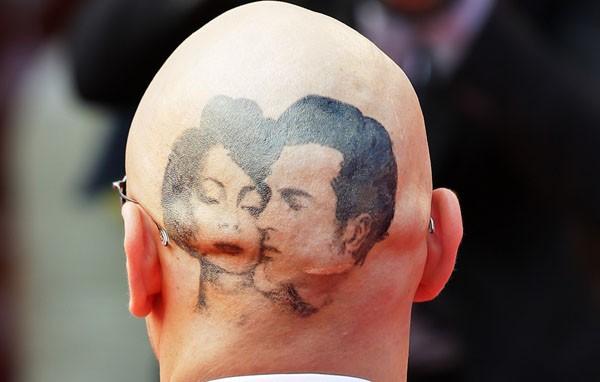 Portraits of a couple can be a beautiful and personal way to celebrate love and companionship. Whether it's a beloved partner, a cherished friendship, or a deep bond with a family member, this design can be a deeply expressive choice. Every line, every detail, can tell a story of love, connection, and shared memories.
Customized mandala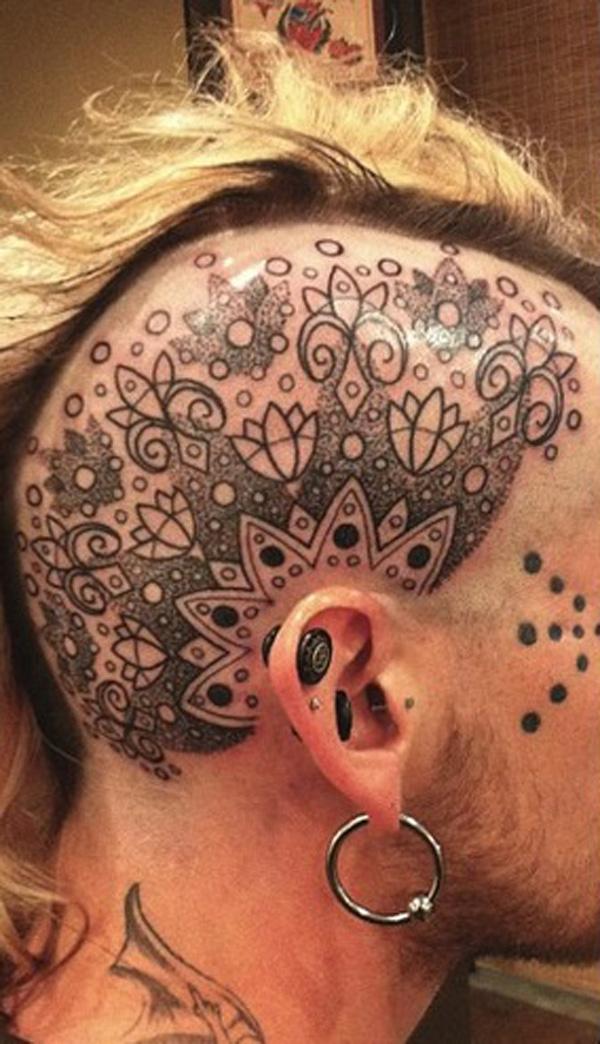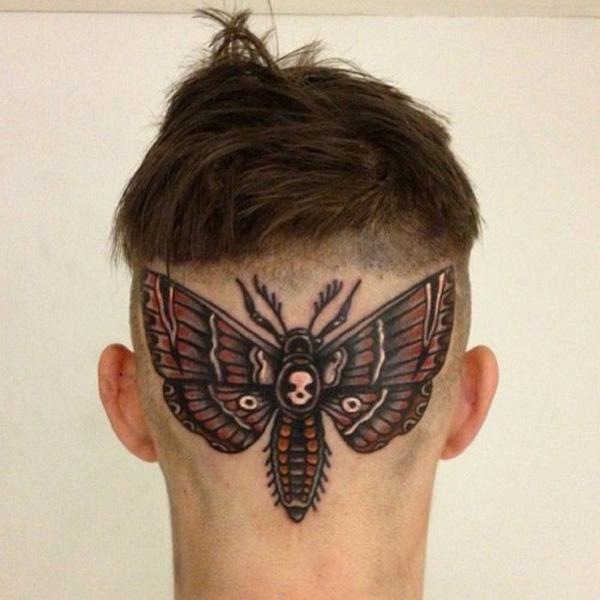 Rose flowers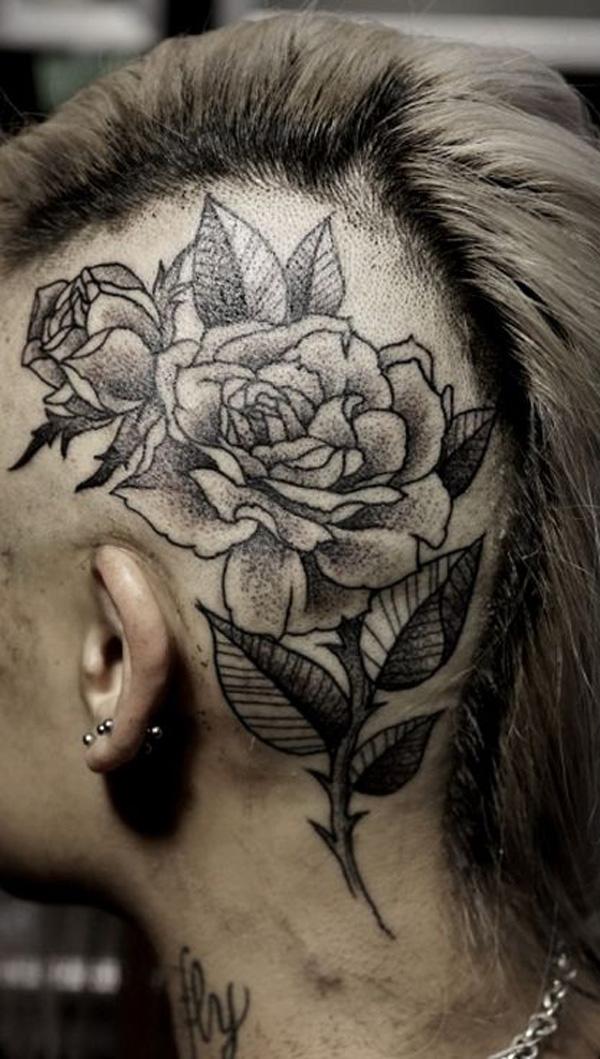 Geometric pattern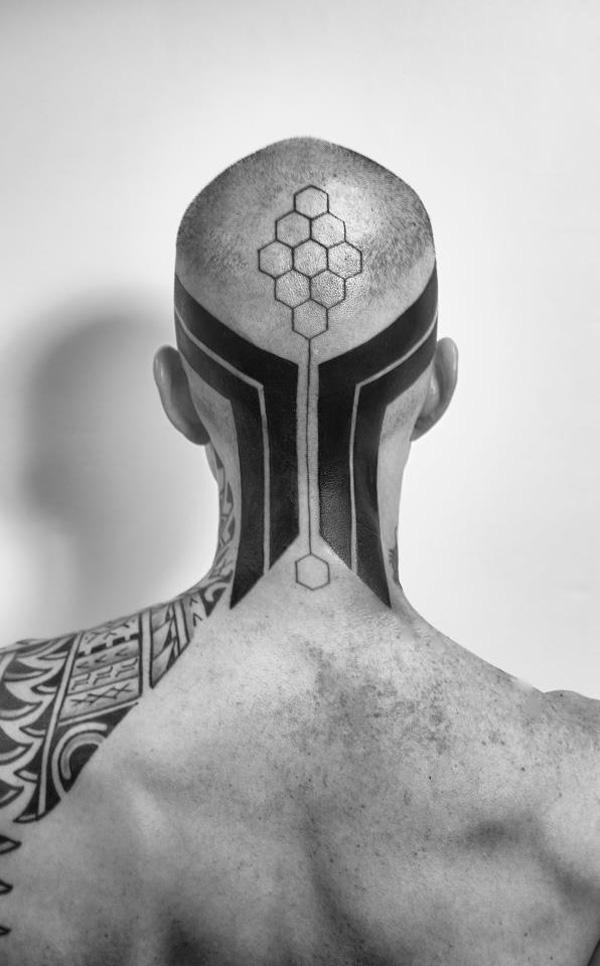 Blackout flower outline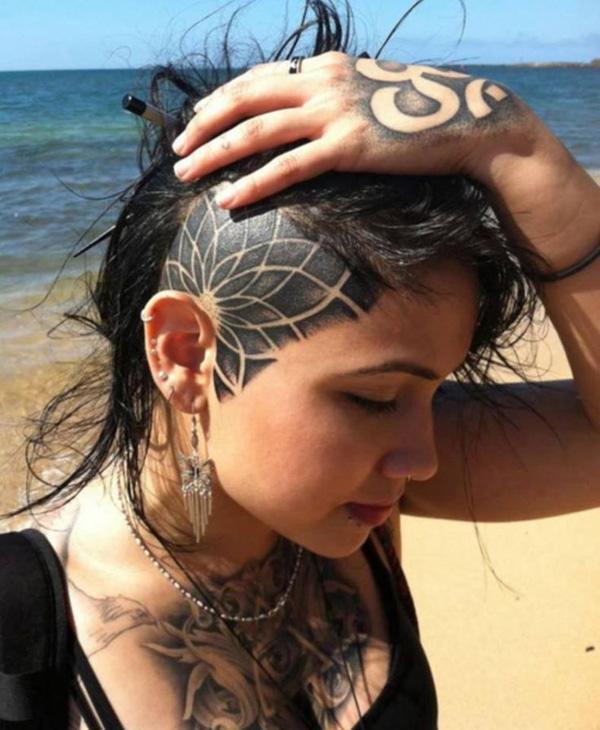 Leopard print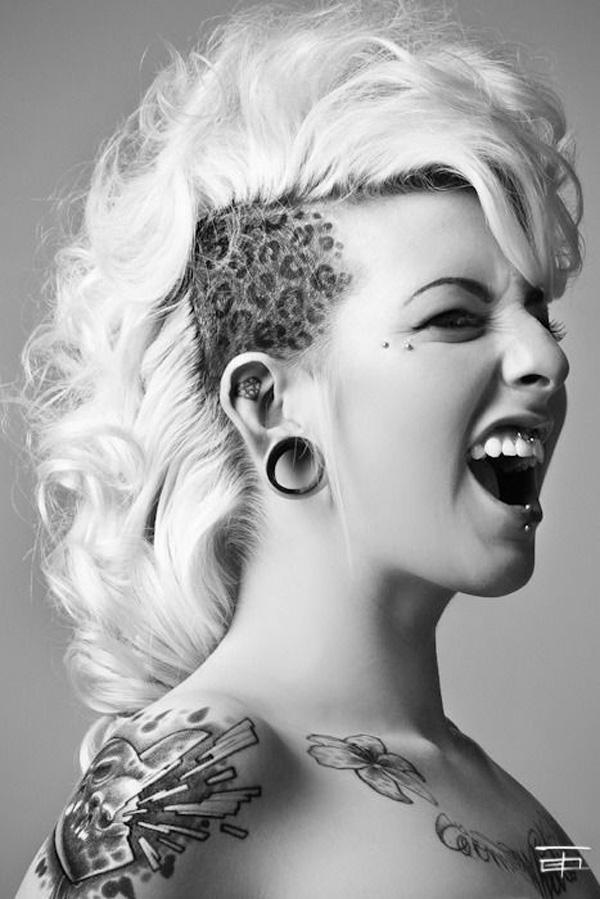 Virgin Mary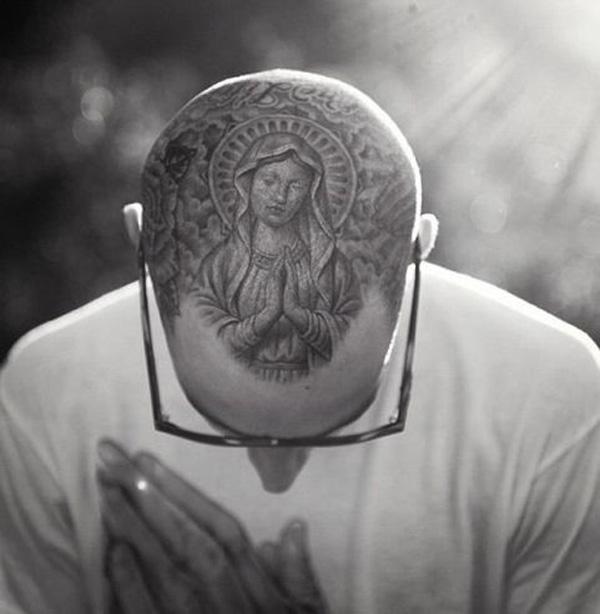 Realistic skulls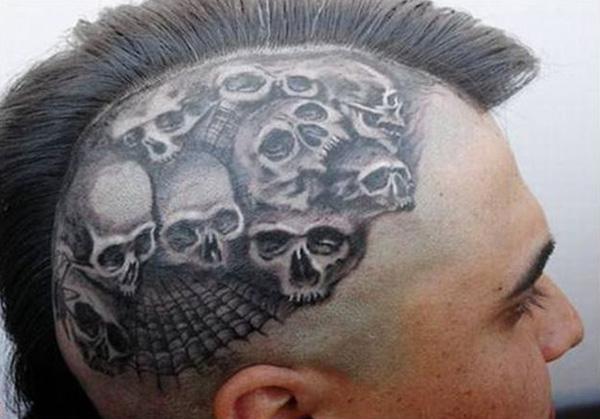 Black and grey Crow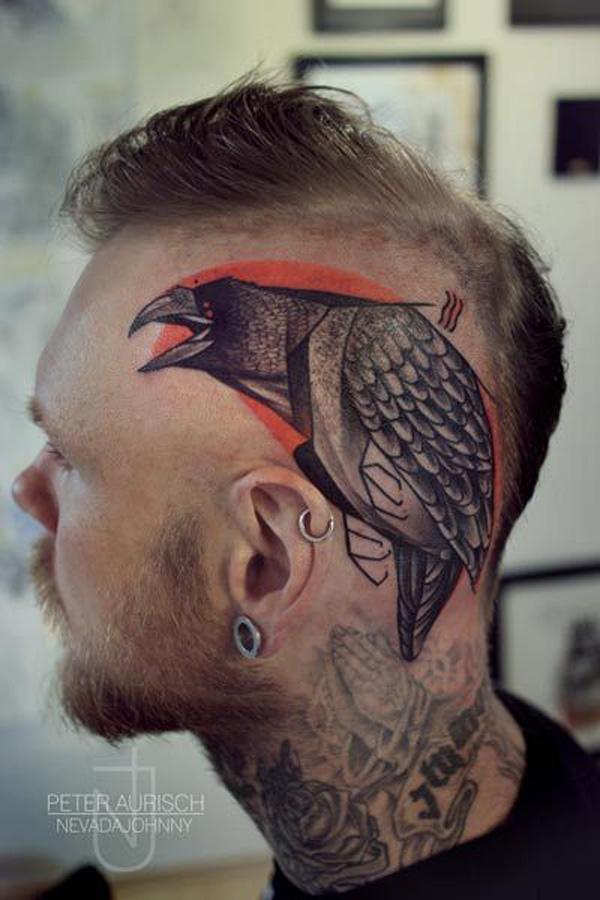 Geometric circular pattern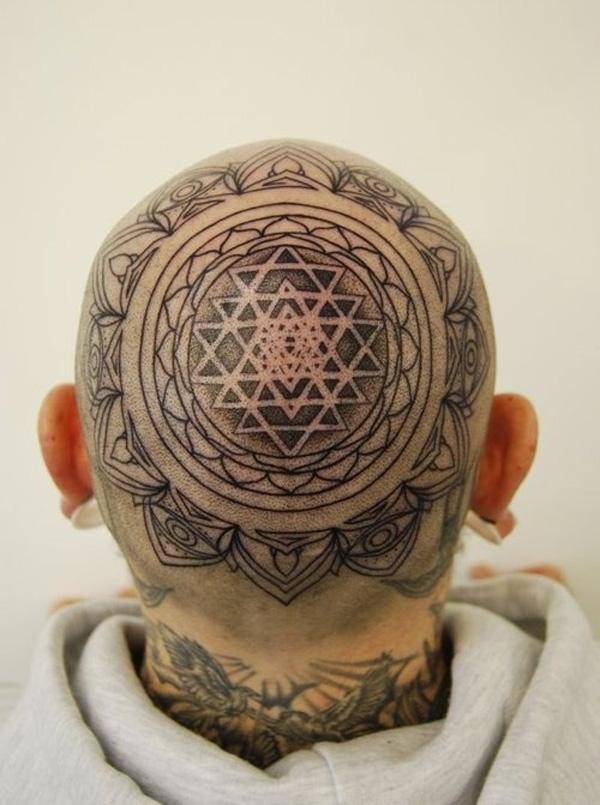 Dragon head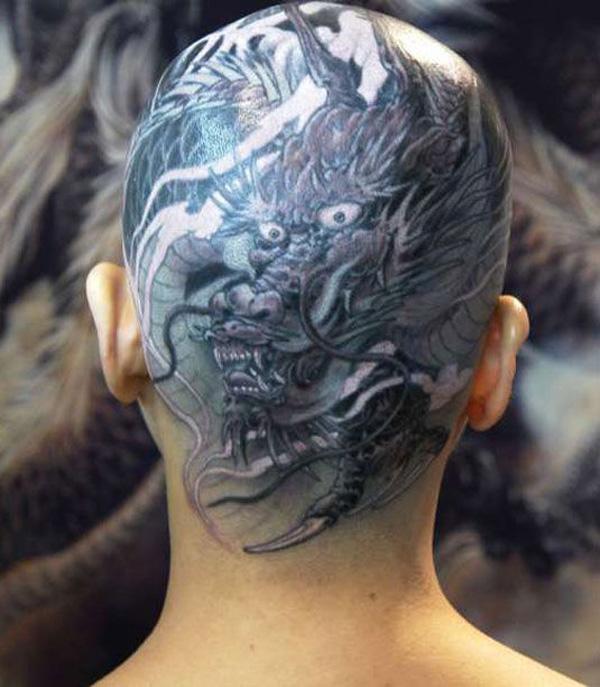 Lily and skull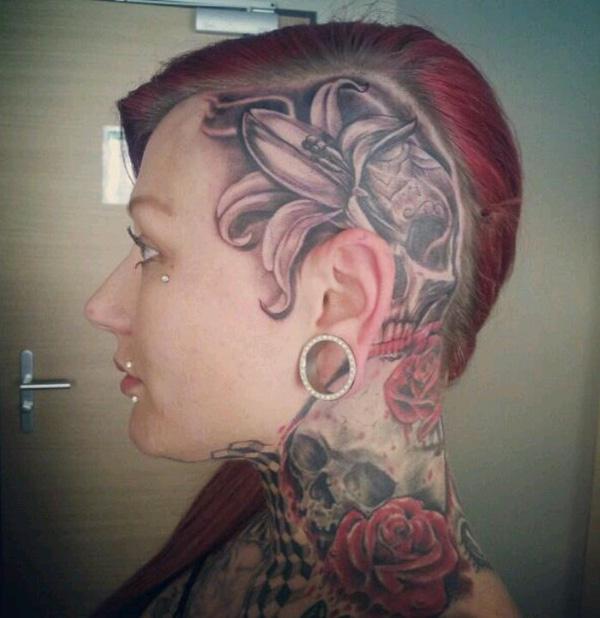 Mechanic gear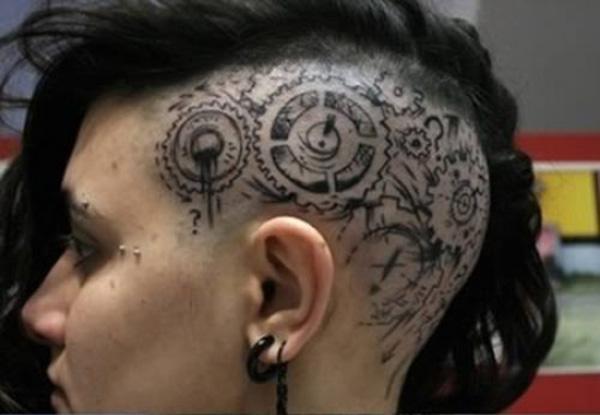 Cool design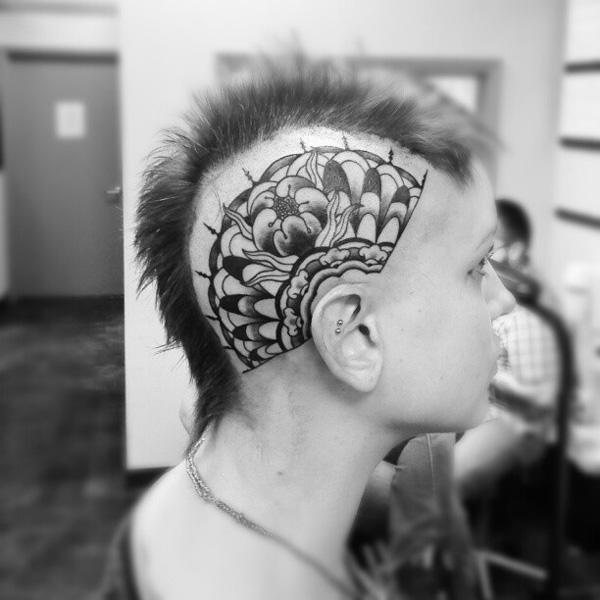 Lotus petals black and grey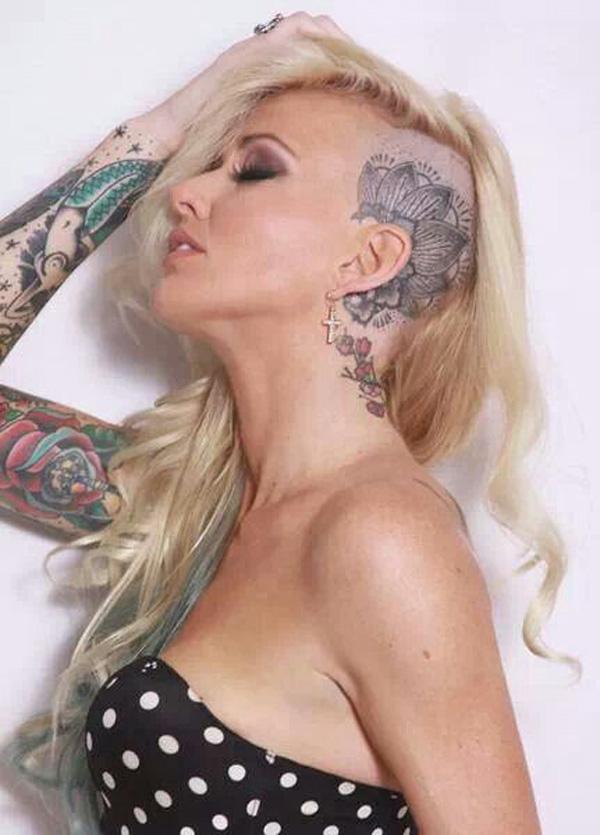 Paisley pattern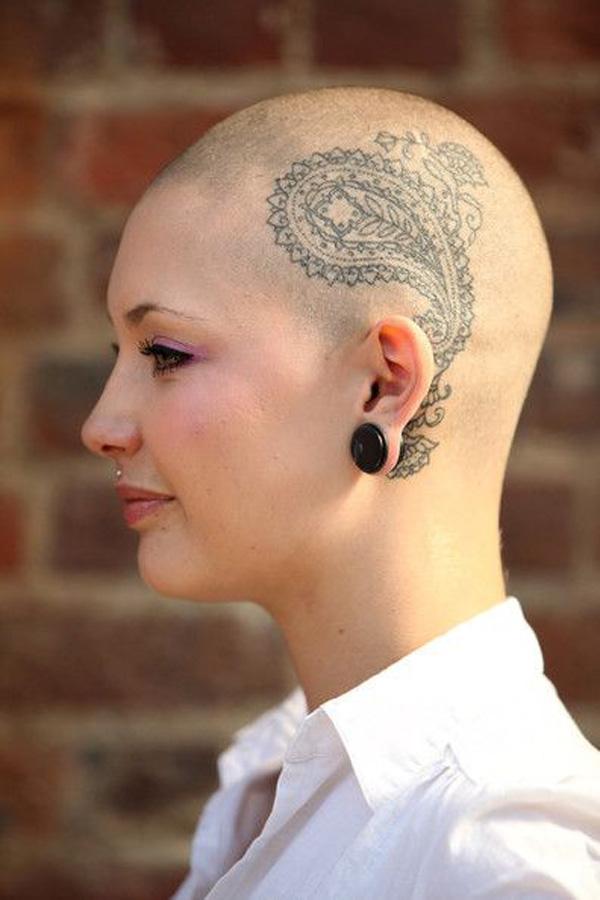 3D head armor tattoo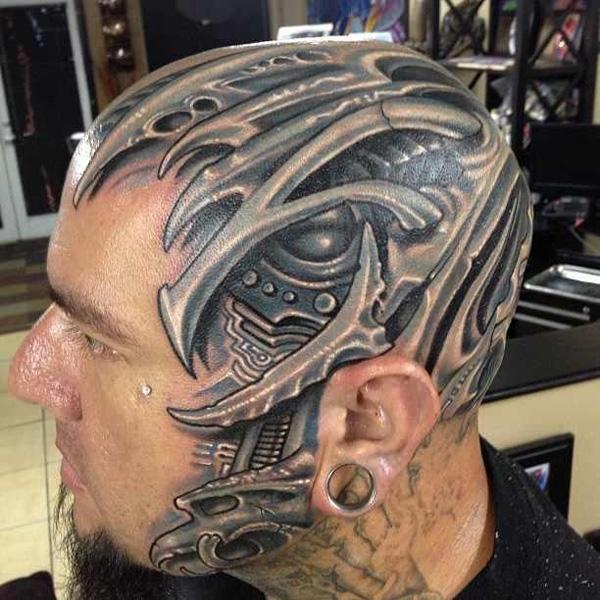 Black bird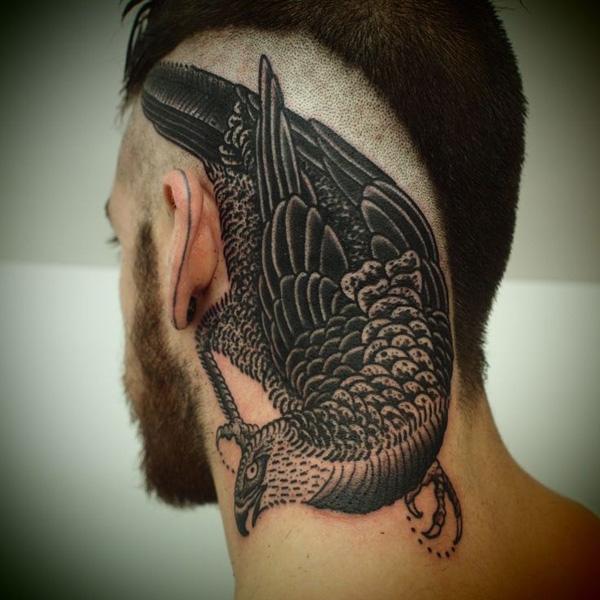 Leaf mandala head tattoo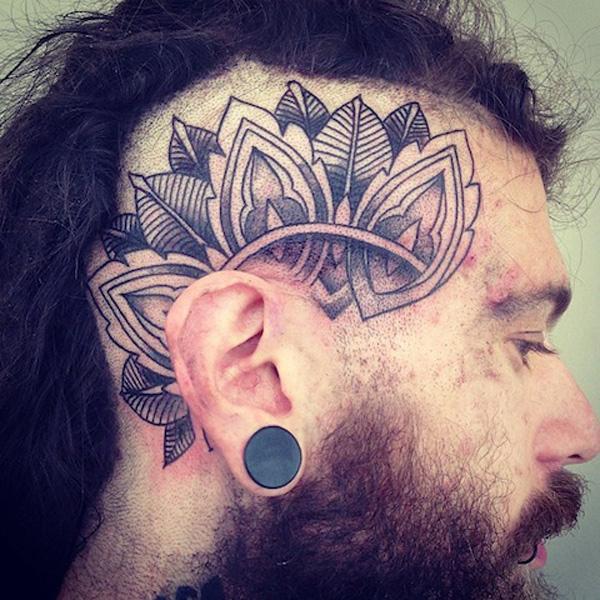 Swirling vine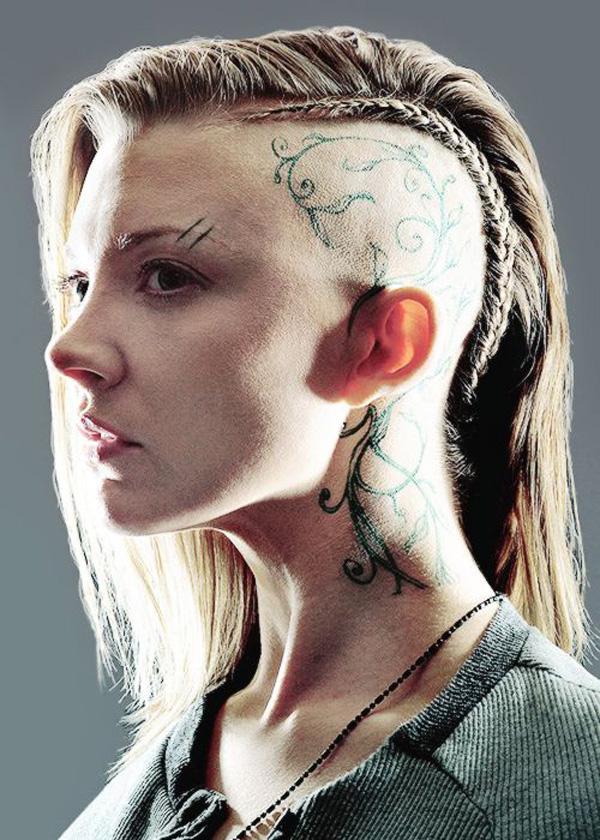 Customized lettering tattoo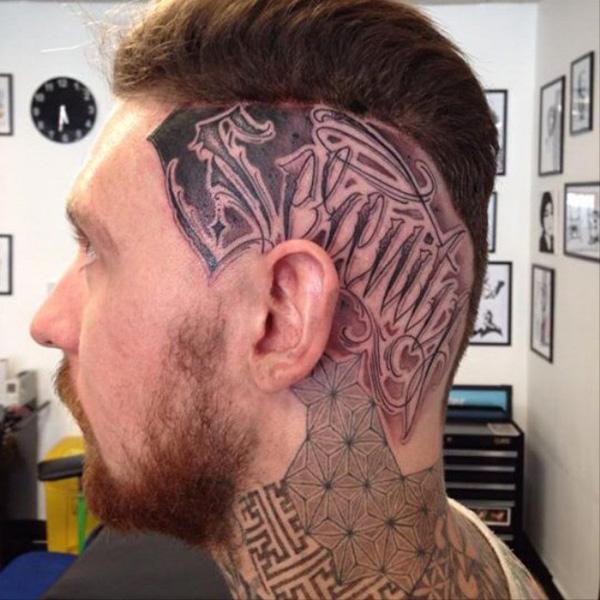 Colored maples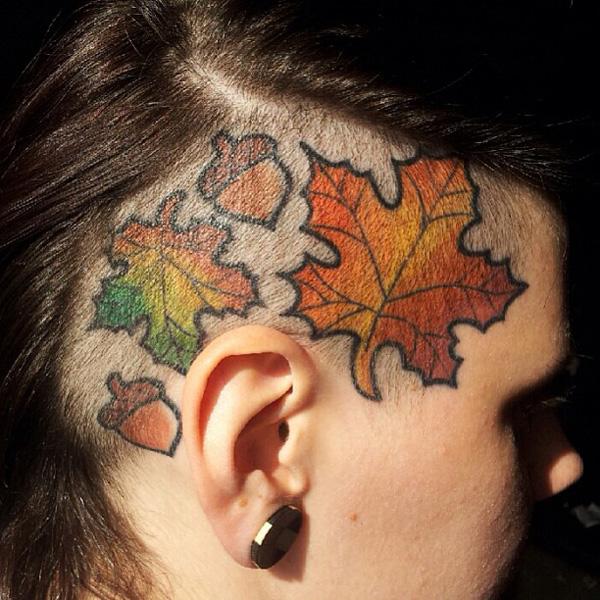 Rose and skull head tattoo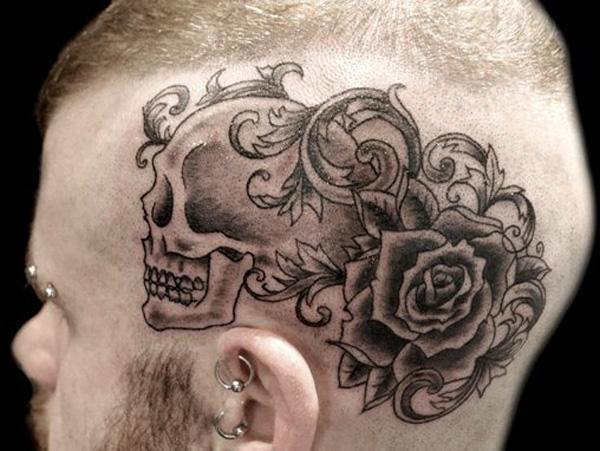 Mandala dotwork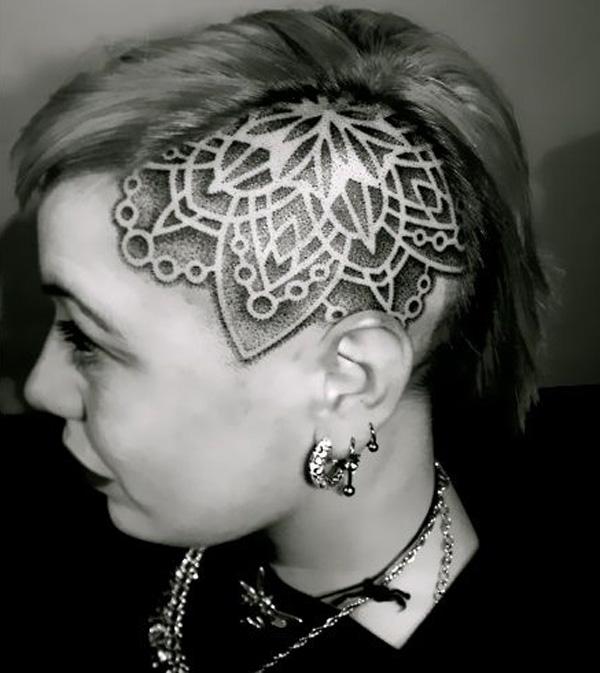 Swirl pattern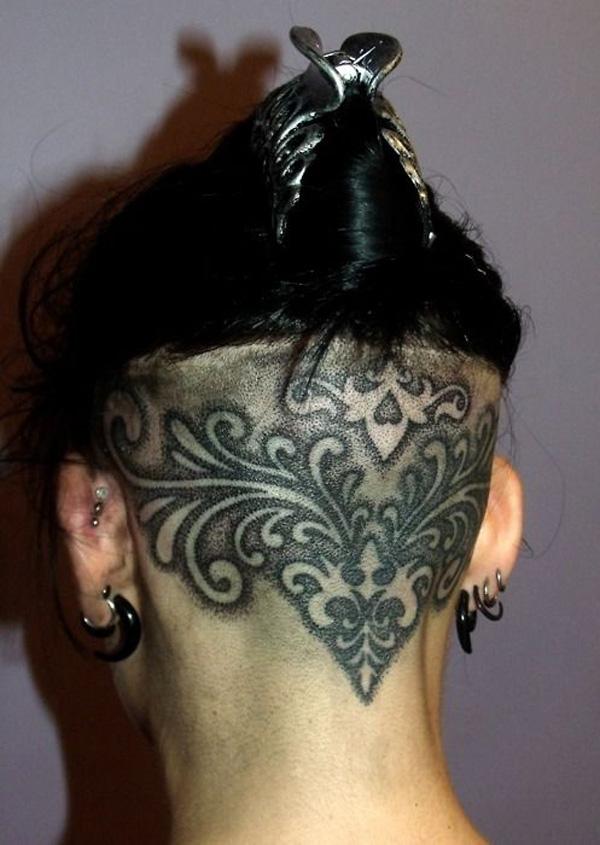 Half mandala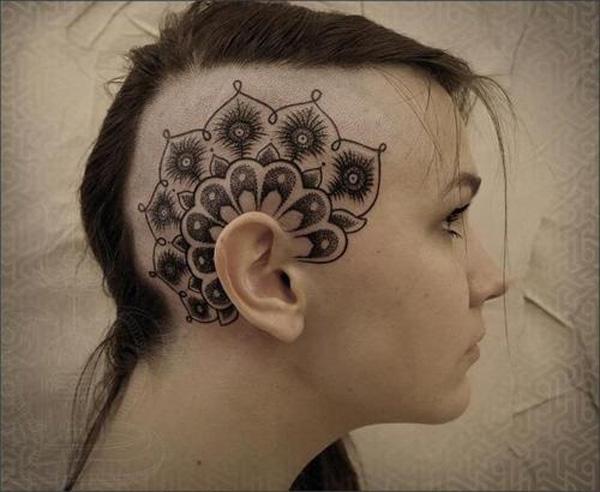 Quarter of mandala dotwork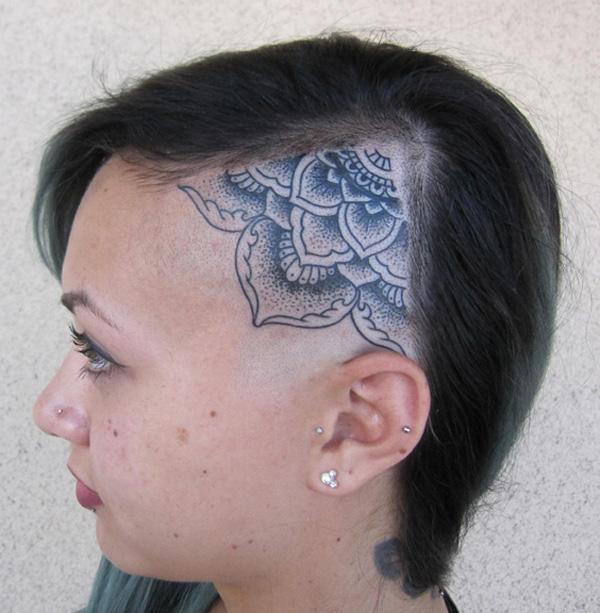 Spider web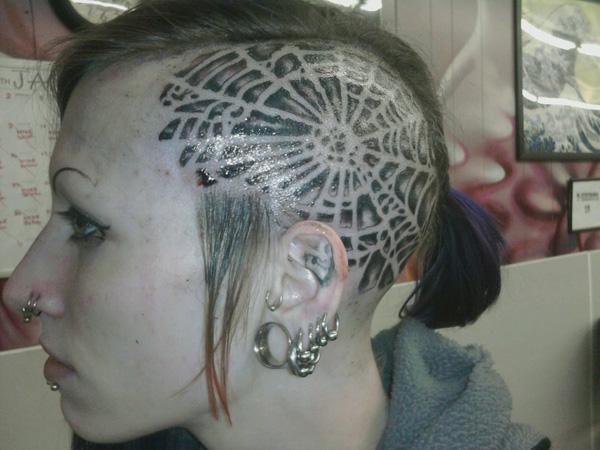 Blue rose and gun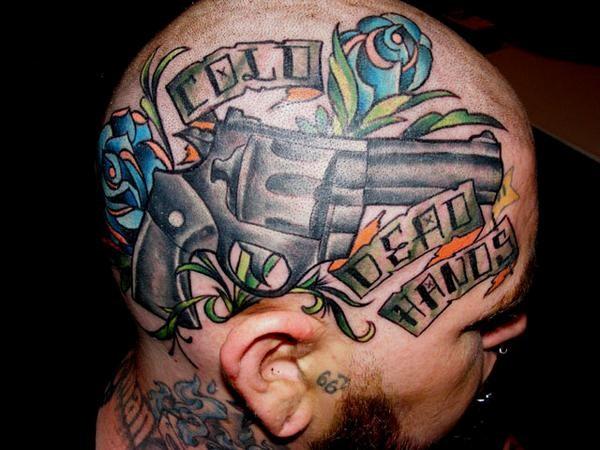 Dark rose and fern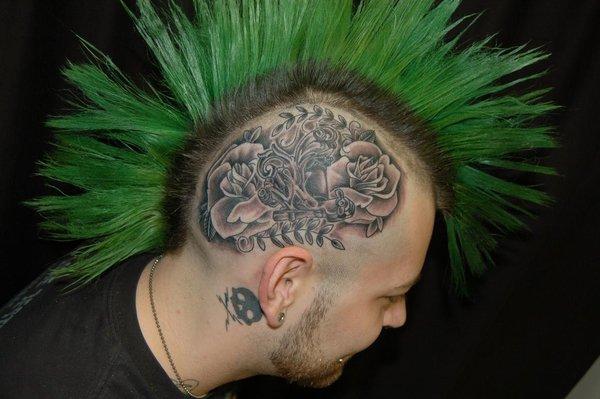 Styled flowers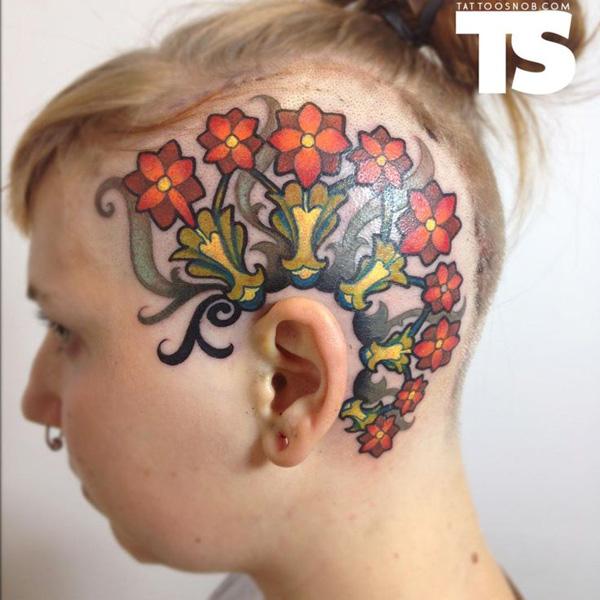 Snake and flowers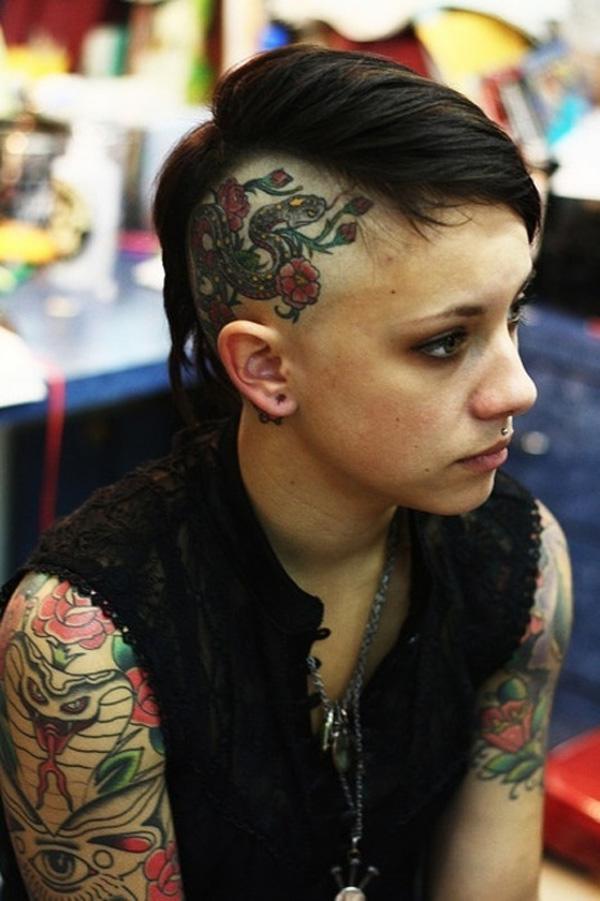 Dark skull with words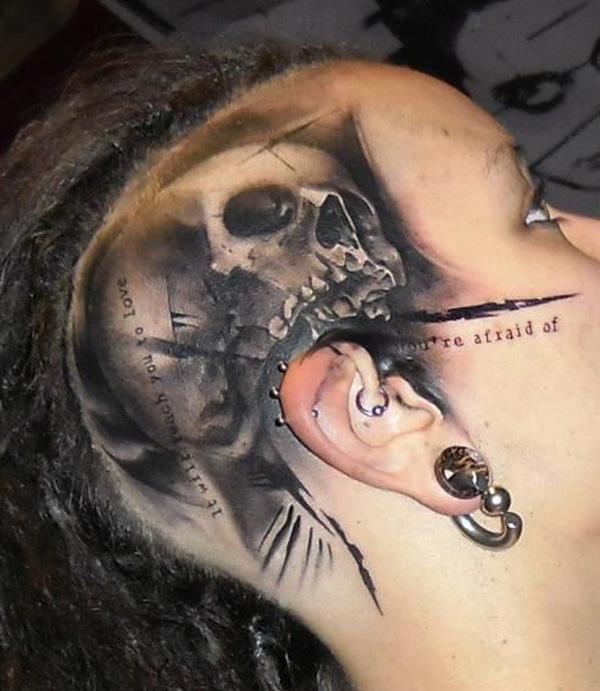 Jaguar head tattoo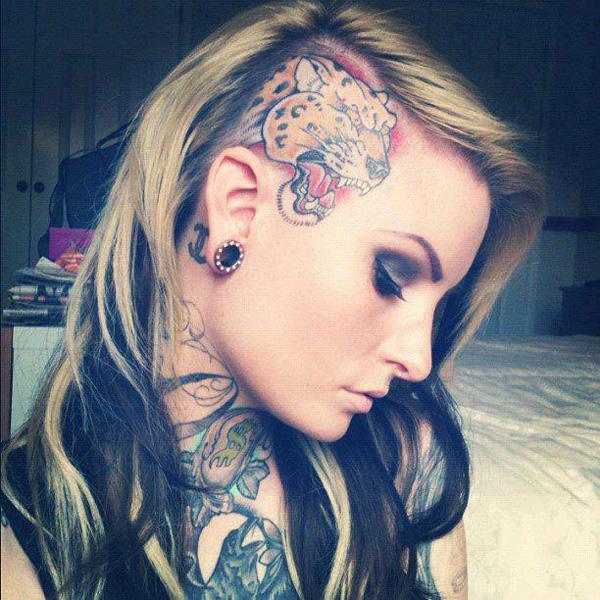 Aztec skull head tattoo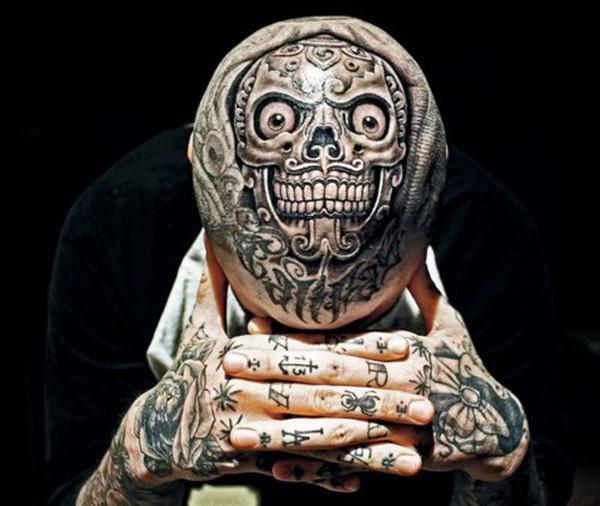 Indian Chief with feather headdress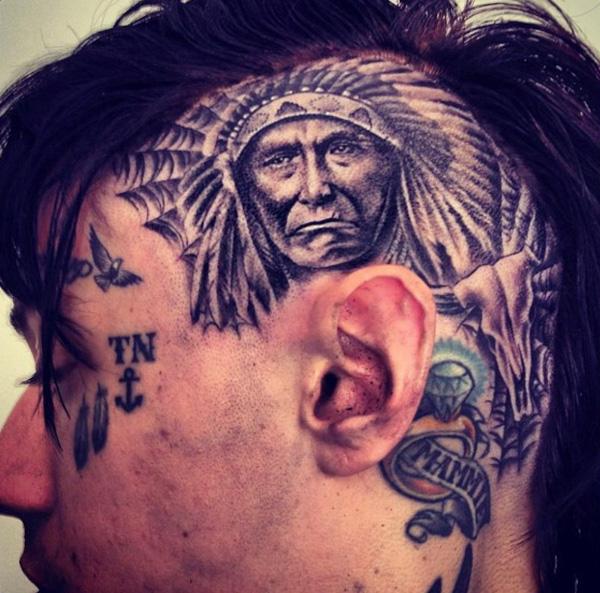 Partial skull tattoo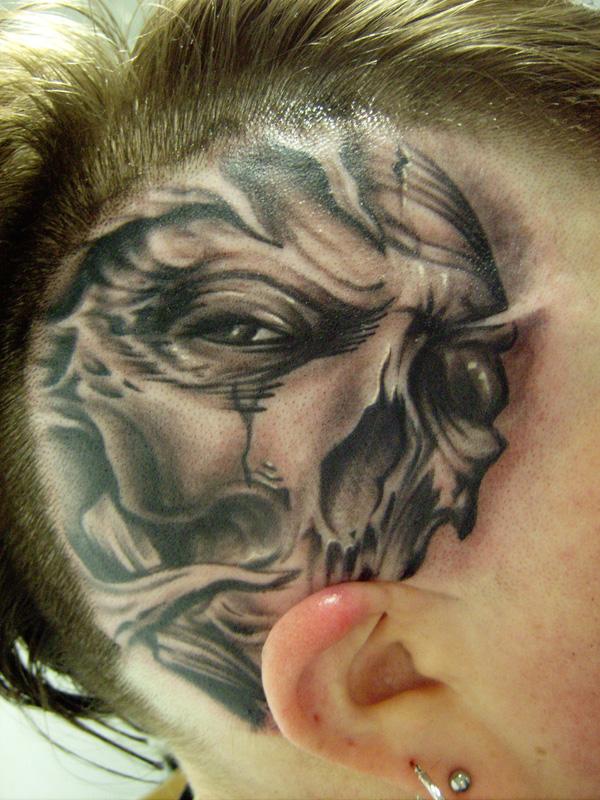 Head tattoo with quote – One life one chance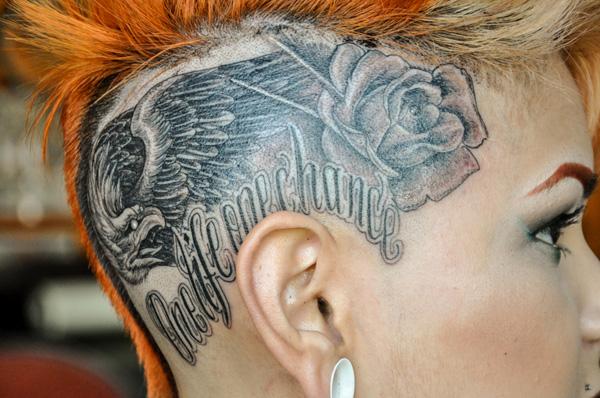 Scythe and dice within the chain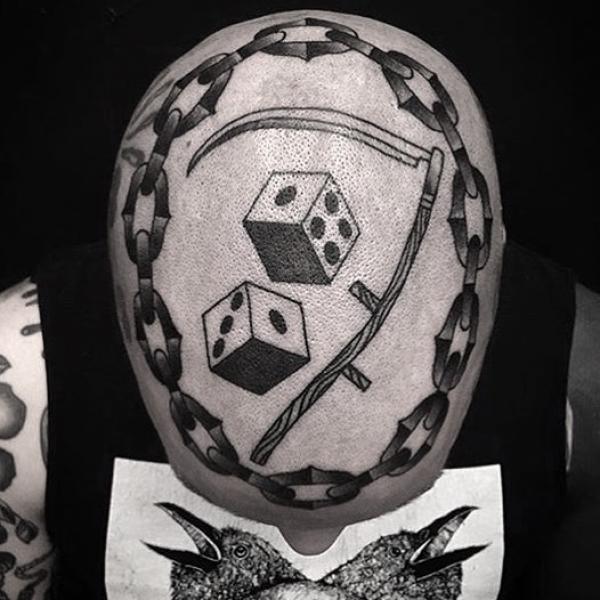 scythe tattoo above ear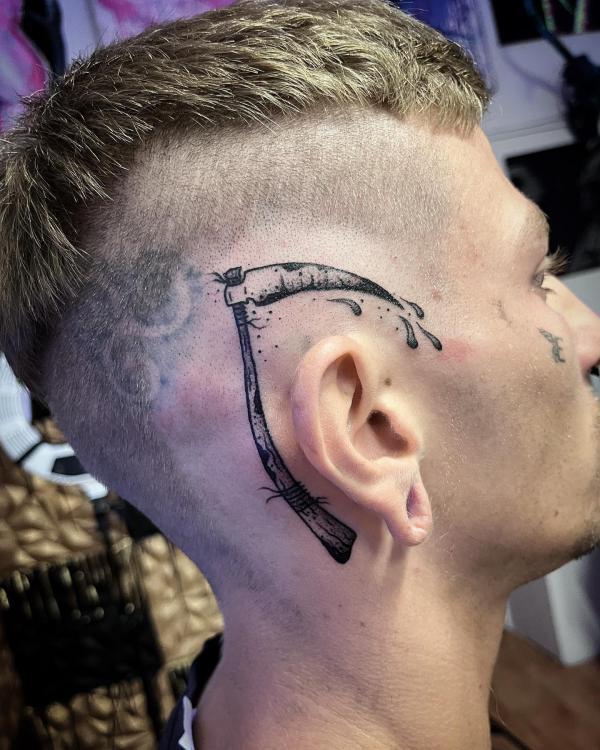 Skeleton hand holding a leaf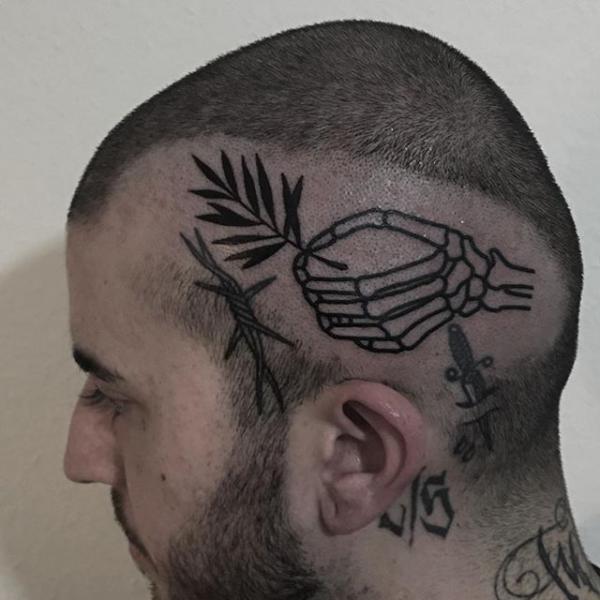 Skull and cross entwined with a snake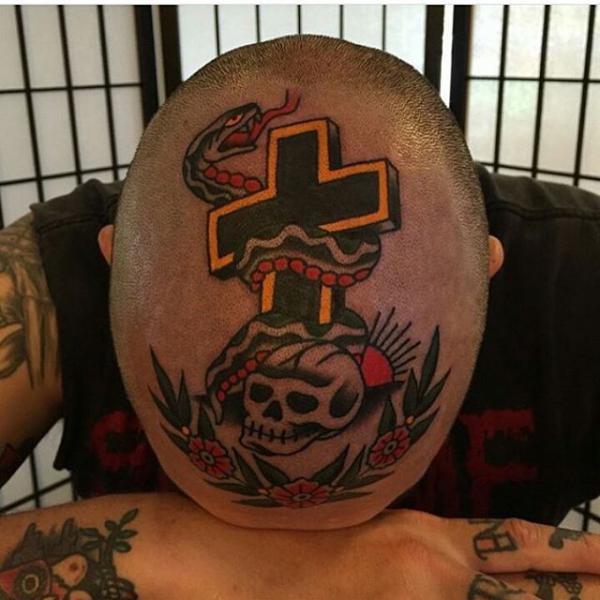 Spider web with an eye tattoo on head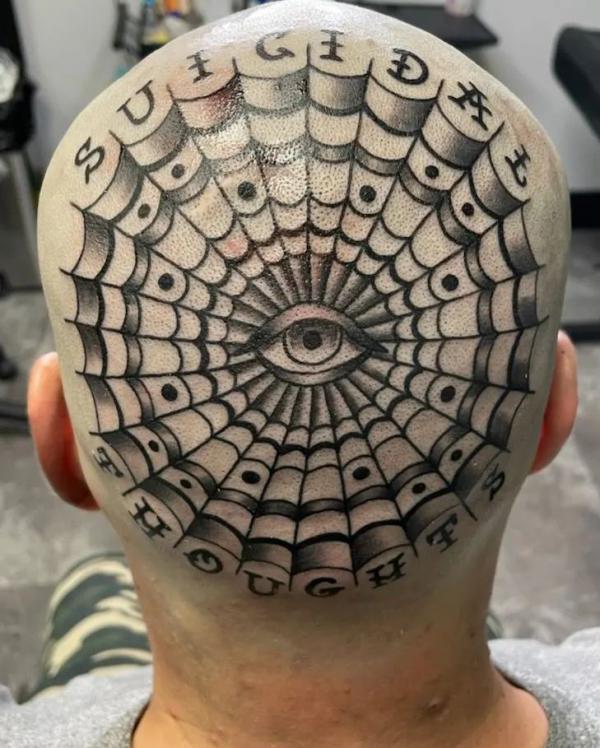 Tiger face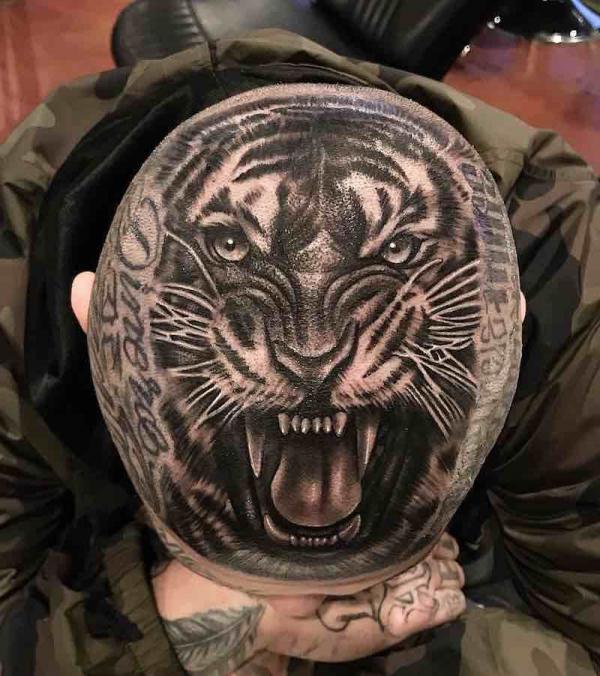 Traditional snake head tattoo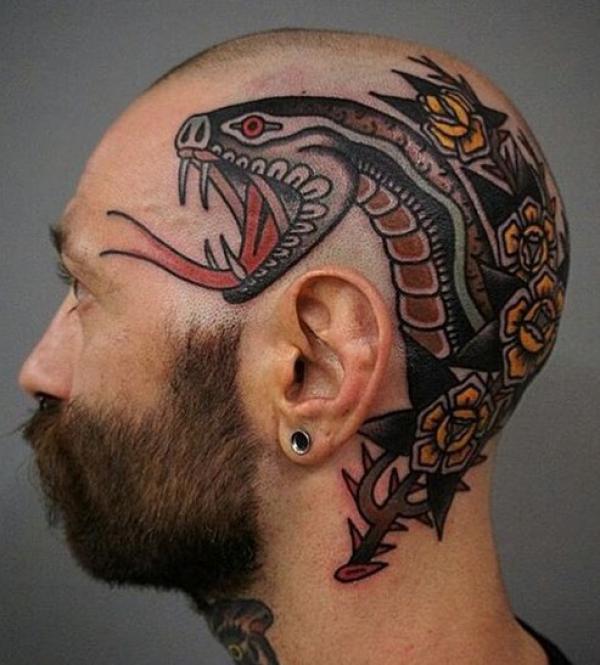 Tribal head tattoo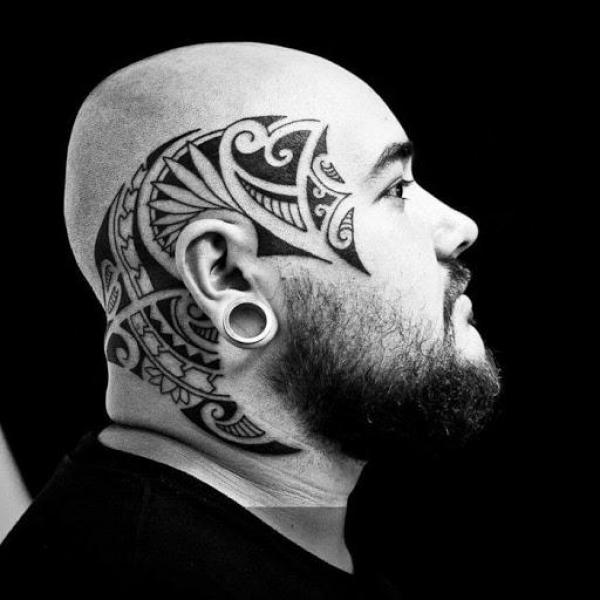 Viking Fenrir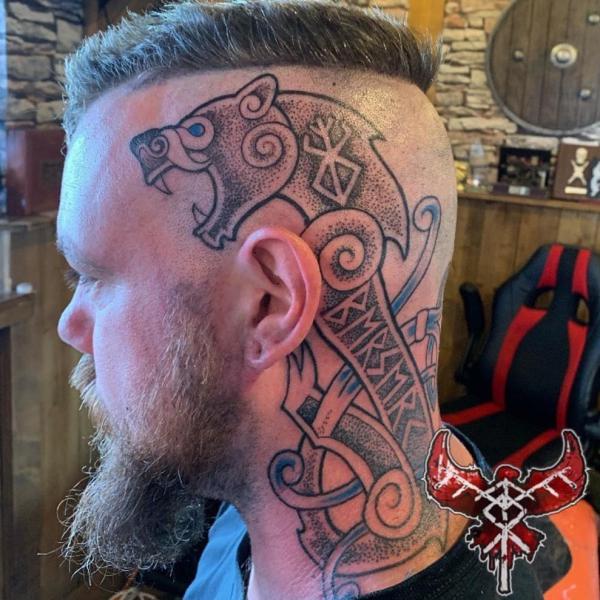 Virgin Mary with tears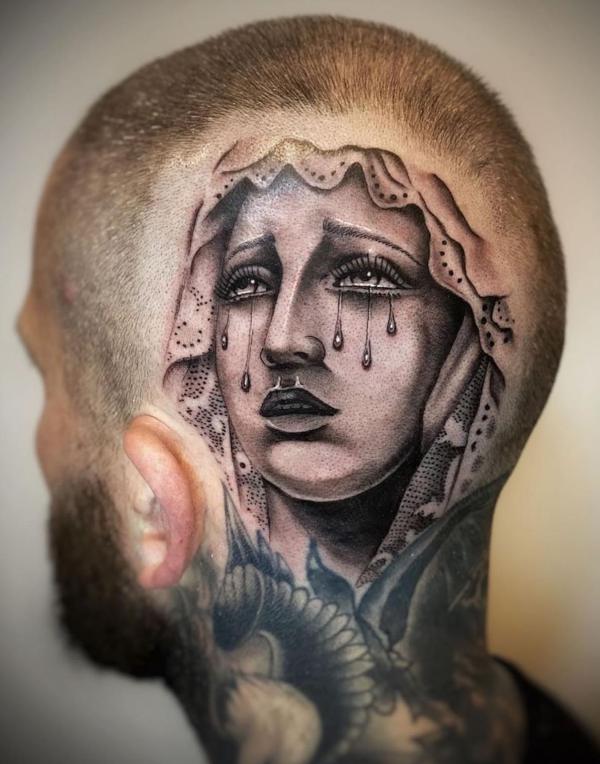 A dagger pierced snake head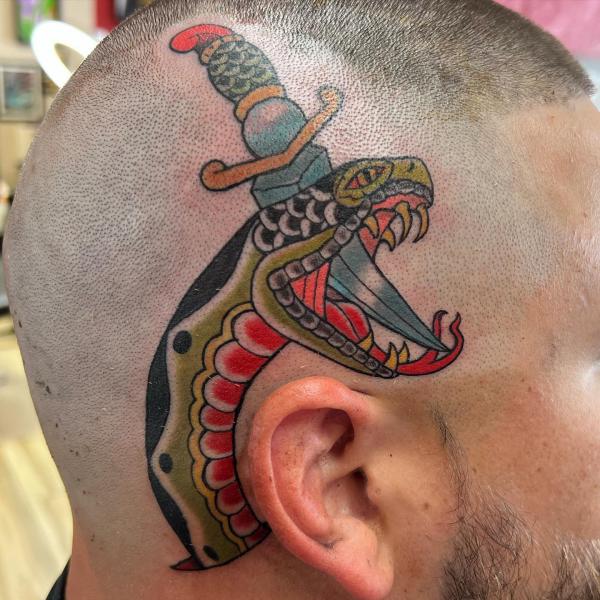 A snake with a gaping mouth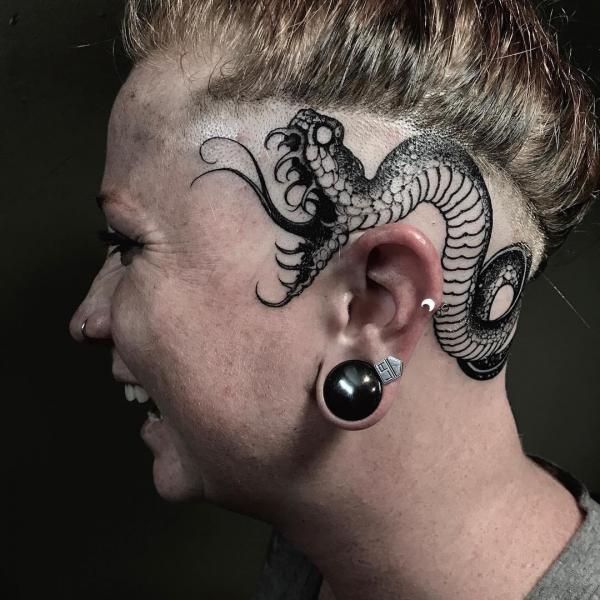 American traditional scorpion and sun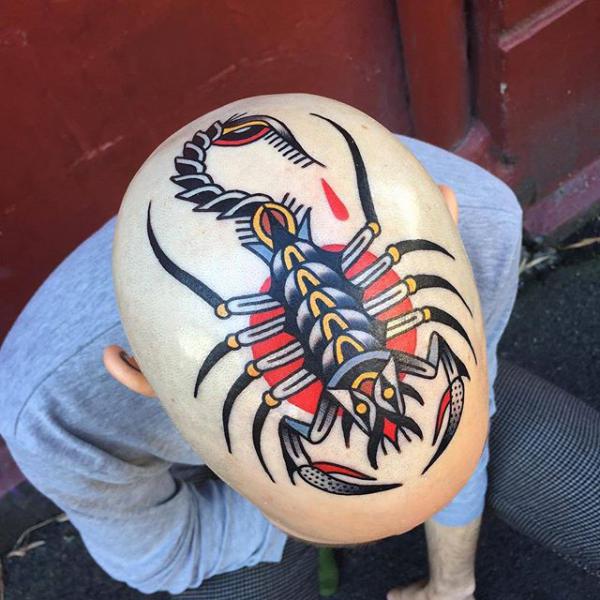 Barbed wire DNA strand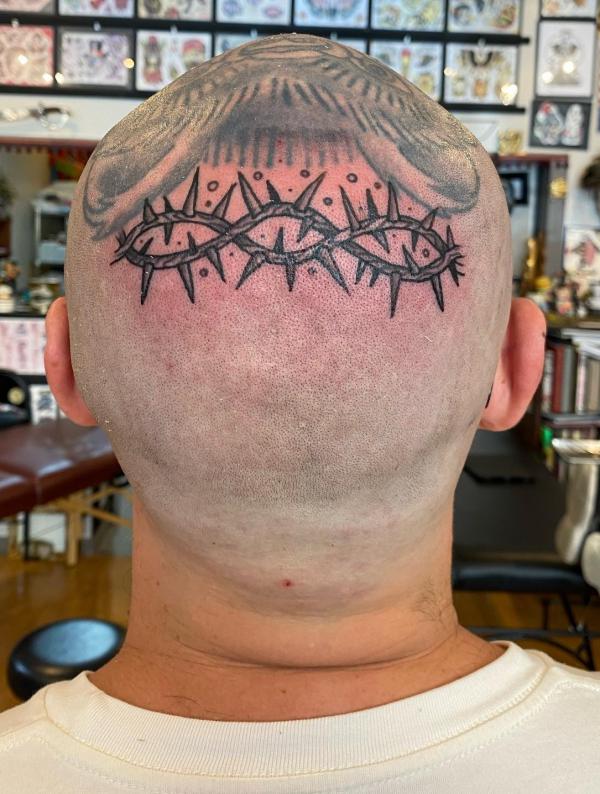 Black and grey crane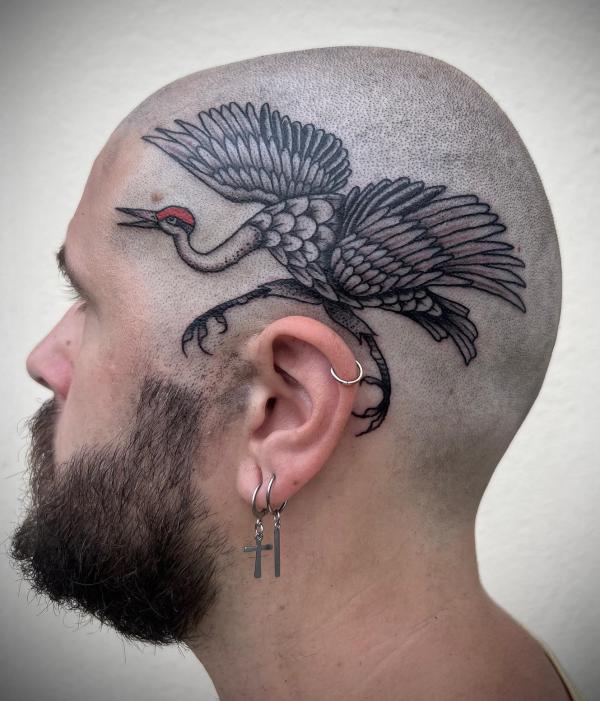 Black widow on spider web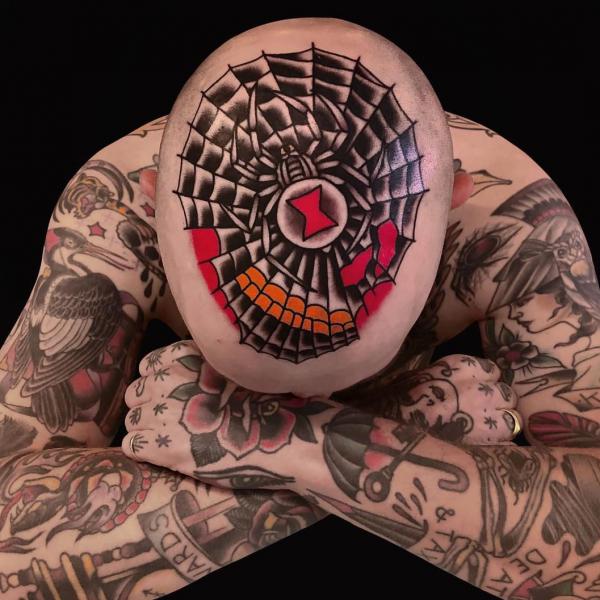 Crown of thorn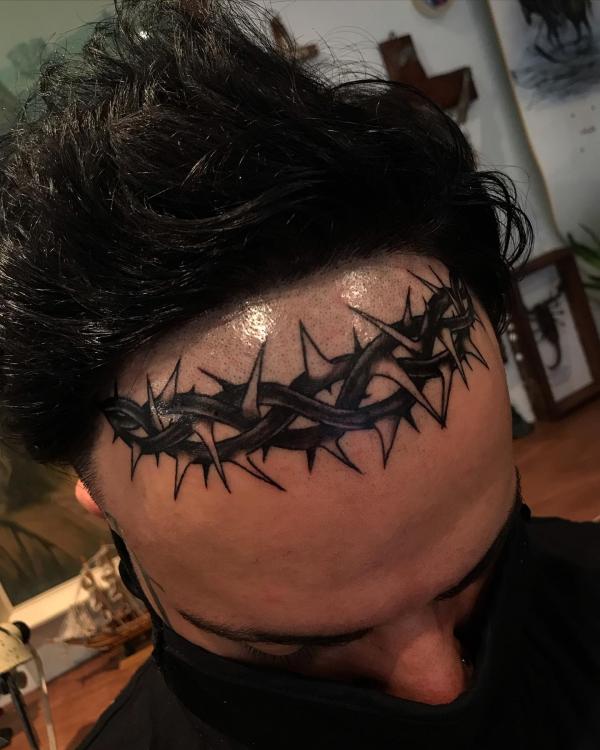 Eagle and snake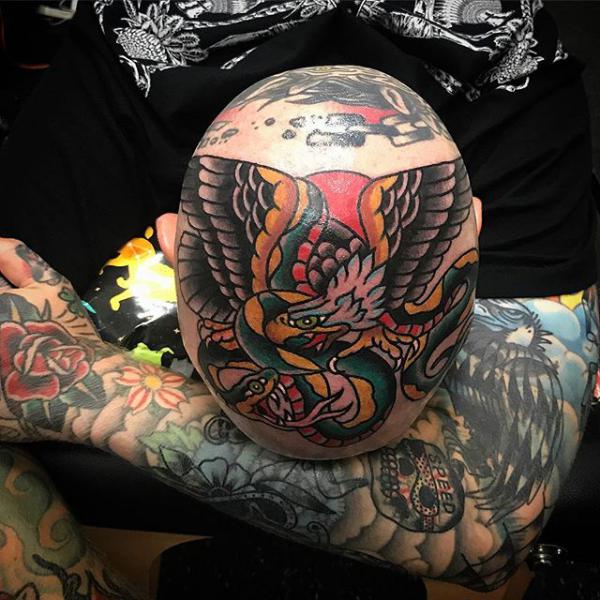 Neo traditional snake and apple head tattoo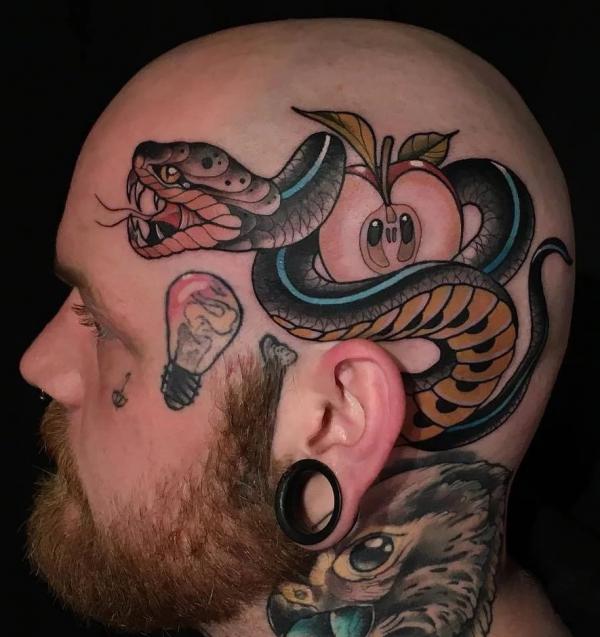 Pink rose on watercolor backdrop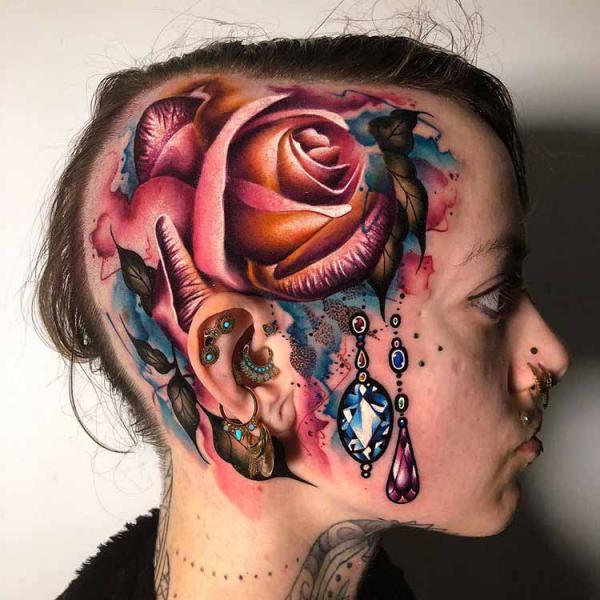 Praying hands head tattoo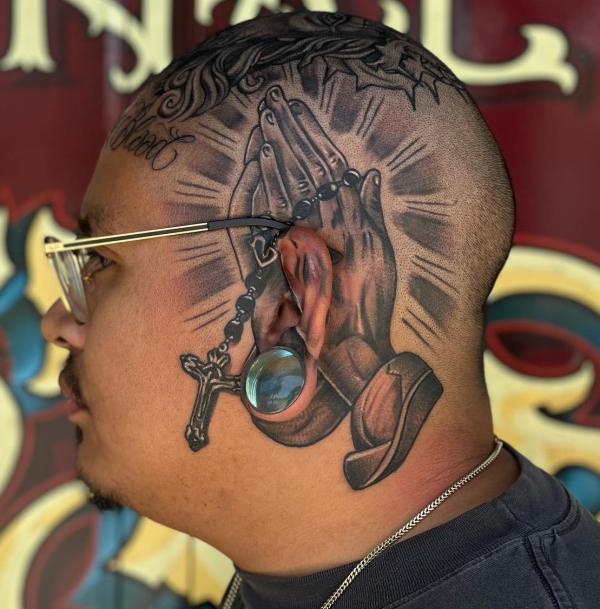 Roaring bear head tattoo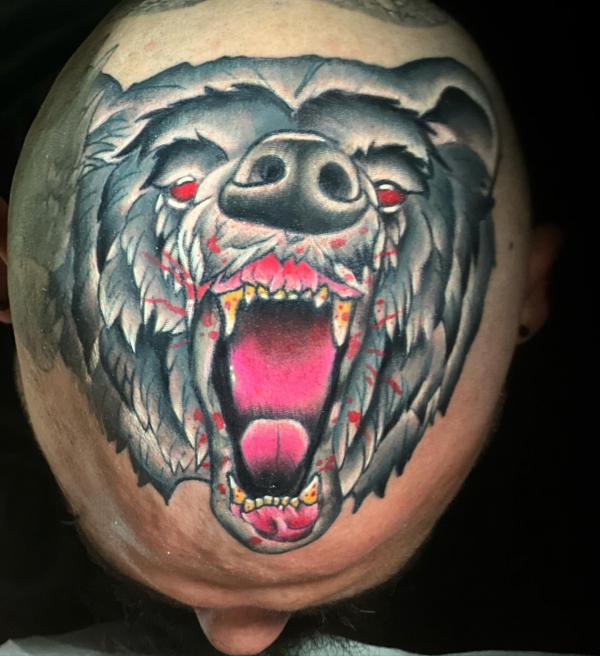 Rose and claw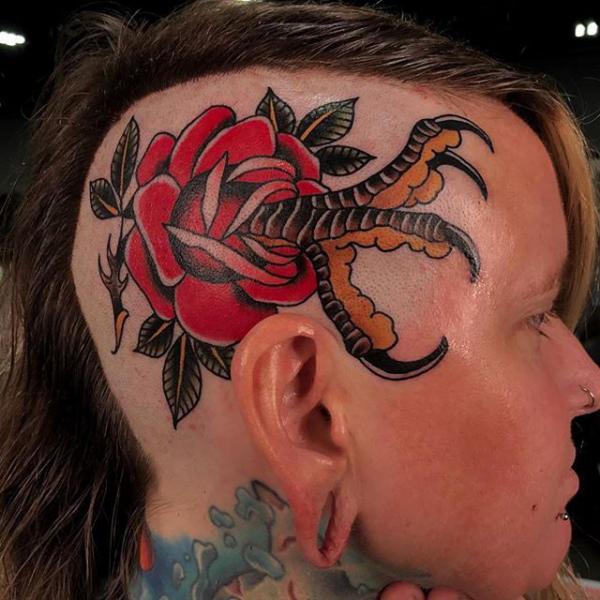 The Challenges of Getting a Head Tattoo
While getting a head tattoo can be a profound form of self-expression, it's important to be aware of the unique challenges it presents. Firstly, tattooing the head can be quite painful. The skin on the head is close to the bone, and the vibration from the tattoo machine can be intense. This isn't meant to discourage you, but rather to let you know what to expect.
Secondly, head tattoos are highly visible and can still carry a certain stigma in certain societies or job fields. It's important to consider the potential social and professional implications.
Finally, finding an experienced tattoo artist is crucial. Tattooing the head requires a high level of skill and experience due to the shape of the skull and the thin skin. Therefore, do your research and choose an artist with a solid portfolio.
The Journey of Getting a Head Tattoo: What to Expect
Now that you're aware of the challenges, let's walk through the process of getting a head tattoo. First, you'll have a consultation with your tattoo artist to discuss your design ideas. Depending on the complexity of the design, the artist may create a stencil or draw the design freehand on your head.
The actual tattooing process can take several hours or even multiple sessions, depending on the size and complexity of the design. The artist will stretch the skin on your head as they work, ensuring the needle penetrates the skin evenly. You might feel a buzzing or vibrating sensation, and yes, it may be quite uncomfortable. But remember – pain is temporary, art is forever.
After the tattooing process, you'll have a chance to admire your new body art. The tattoo will be vibrant and clear, a testament to your individuality and resilience.
Conclusion
In the end, getting a head tattoo is a deeply personal decision. It's about more than just the pain of the needle or the visibility of the ink. It's about making a statement, telling a story, and ultimately, expressing who you are in a bold and unique way.
Head tattoos are a testament to the endless possibilities of body art and the profound ways it can be used to narrate our life stories. So, whether you're considering getting one, or you're just intrigued by these powerful pieces of art, remember that every tattoo has a story, and every story deserves to be told.
In the world of body art, the head is a canvas like no other. It's a space that allows for powerful, visible expressions of individuality, creativity, and resilience. So, here's to the bold, the brave, and the beautifully tattooed heads out there. You are the pioneers pushing the boundaries of what body art can be.