There are many ways to have gorgeous, beautiful nails, good looking and fashionable. Nowadays people love bright colours, styles that play with light and shadows, but they also appreciate black and intriguing natural tones. All these nail designs make it easy to beautify your hands with simple decorations and the most colourful and stylish shades.
As a matter of fact, the people who have just begun exploring nail art, those who still haven't refined their technique, should probably avoid elaborate designs, but they should never abandon beauty. It doesn't matter if you are an expert or a beginner: do not choose a style you don't like but focus on details that are easy to work on. Here are some ideas.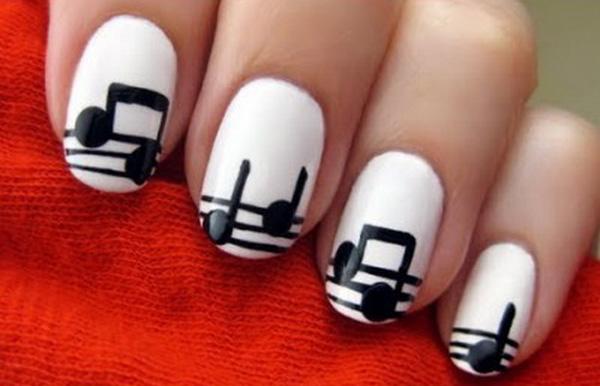 Black and White Easy Nail Designs
Although bright colours are fashionable, black and white have found their way towards beauty, with simple motifs and geometric patterns like stripes, polka dots and diamond shapes. If you would like to try these elegant patterns, simply apply a white, opaque nail varnish on the entire nail. It is necessary to let the nail varnish dry, then, freehand or using pre-made stamps, apply a black nail polish drawing dots, squares, diamonds or lines. And To make your elegant design last, do not forget to add a thin layer of top coat once the nail polish is completely dry.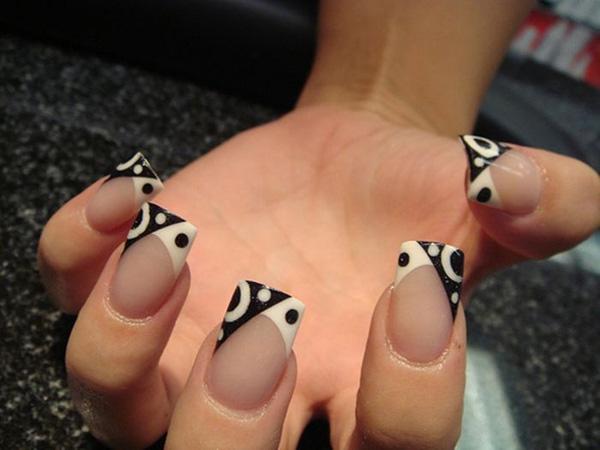 The Principles of French Manicure
Another idea is to use the principles of the classic French manicure, choosing natural colors and a white lunula. The colours, of course, can be modified and revisited. You can choose something trendy or a classic look. For instance, why don't you decide to use a metallic nail polish to color your lunula? First, apply a natural nail varnish of excellent quality over the entire nail. Then, using a thin brush, paint the lunula with the metallic color you chose (gold and silver are perfect). Play with the colours and you'll create the most elegant, easy nail designs.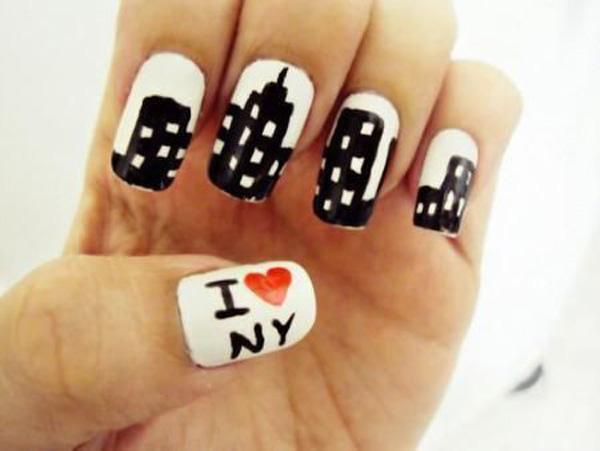 A Funny Idea
Do you want to know a secret? You can draw the most impressive patters without much effort. How? You just need to buy a stamp with a font that resembles a macramé lace (or any other pattern that you like). Paint your nails using a simple base coat, then add a layer of nail polish. Wait until it is dry and apply a different nail polish on the stamp. You are now ready to use the stamp directly on your nails. Pretty easy, don't you think? And the final result will be truly mind-blowing, it's guaranteed.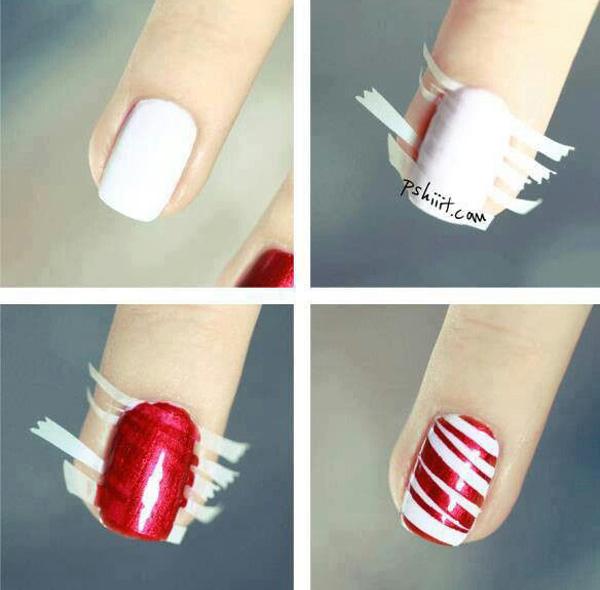 Do It with Toothpicks and Tape
Toothpicks can quickly become your best ally when it comes to easy nail designs. Paint your nails using your favorite nail polish. Let it dry. Then, dip the tip of a toothpick in a bottle of nail polish of a different color. Once you've done that, you can draw dots all over your nails. You can also blur their edges and create the most random patterns. And what about using some scotch tape? You can apply it on a section of your nail and it will allow you to be super precise, especially if you have decided to paint only a specific part of your nail. Truly, it is quite impossible to imagine all the incredible, easy nail designs you can create using toothpicks and tape.