Colours have the ability to mirror our soul and feelings. They can change our mood, and say who we are. They can function as a thick meaningful layer that hides us from the world. Our true inner colours filter though the porous surface of our personality, the masks we are forced to wear, the characters we play each and every day in those never-ending dances called routines.
Different colours taste differently, smell differently and feel differently. They carry with them different meanings and energies, telling stories and whispering in our ears. They represent entire structures of values and make us travel through time and space towards far away emotional landscapes.
This is why painting a room, like our living room, is not only a material experience, something we have to do because sometimes we have to. Instead, it is a spiritual journey through the meanings of colours. Do you dream a living room that screams out loud who you are? Do you want a room where you can think and relax, where you can read a book or take a nap? Do you want a lively space where you can invite your guests to feel comfortable, the perfect environment to promote sociability and openness? All you have to do… is pick the right colour!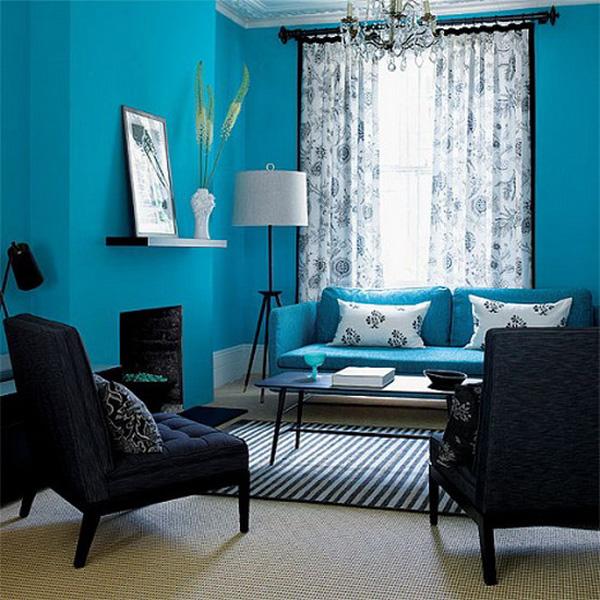 Paint orange when decorating your living room and turn it into a warm, informal place. It will be the expression of your adventurous spirit. Your walls will transpire optimism and enthusiasm, confidence and creativity. Red will energise the entire house with its courageous, sensual waves. Choose the right furniture and your red living room will truly become a triumph of passion. A green room will be perfect for your "behind the scenes of the self" moments, those rare instants where you can finally relax, leaving your thoughts behind. Generous, compassionate and nurturing, green owns a wonderful soul. And what about yellow? Yellow is funny and original. Its energy is quite challenging for many and still it can also signify logic and wisdom, if you are strong enough to look behind its powerful gaze.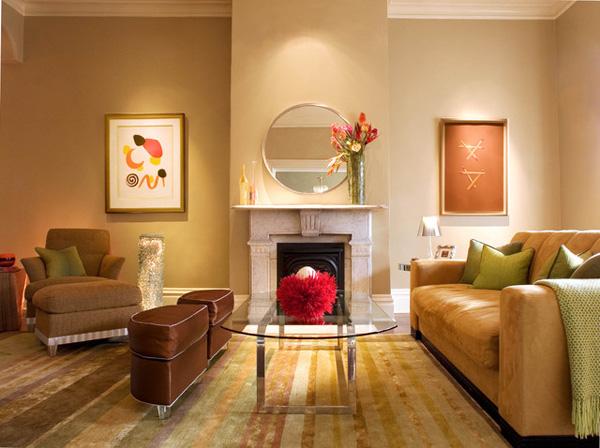 Blue is peaceful and caring. It is the colour of truth. A living room in blue background is extremely elegant, quite conservative. But it can also be surprising and intense as it is all a matter of tones. Purple is unusual, a colour often chosen by people who love mysteries, those who are very intuitive and creative. Indigo is the colour of integrity and sincerity, regulations and structure. If you are a responsible person, you will love indigo. And if you are practical, friendly and stable, a reliable human being, choose brown. Or you can choose pink, if you want to express your femininity and your sweetness, with a touch of compassion and romance. Do you like grey? Grey is mature and professional, formal and elegant. It is very similar to silver, which is a little more modern and daring.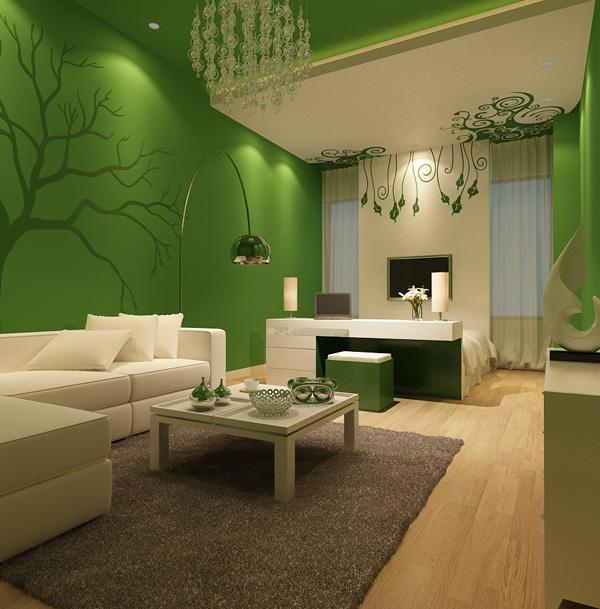 Paint a wall, leave the rest white and neutral. Or colour the entire room, choosing the tones you like the most. Listen to the colours, think about patterns, find the right paint ideas and your living room will be perfect.