A swallow Tattoo is dynamic that is eye-catching. You have probably seen many men and women with the gorgeous bird tattoos and wonder why they are popular.
Of British origin in the early days of sailing, swallow tattoos were once popular among sailors to show off their sailing experience, and express their hope to come home safely. When sailors saw a swallow they knew that land was near.
A swallow is also such a lovely bird that chooses a mate for life and only nests with its loved one. Swallow tattoos also signify love, loyalty and fidelity. For this meaning, swallow tattoos become one of popular tattoo ideas for girls and women. Wearers are often inked with two loving swallows or with a loving heart.
Traditionally, sailors inked their swallow tattooed onto their chests. Now the placement of tattooing has not been limited to chest. Due to the fact of its cute size, a swallow tattoo could be inked on chest, back,wrist, neck, or even behind the ear… In this post, you will enjoy 50 lovely designs of swallow tattoos I came across. Do Pin it if you love any of them.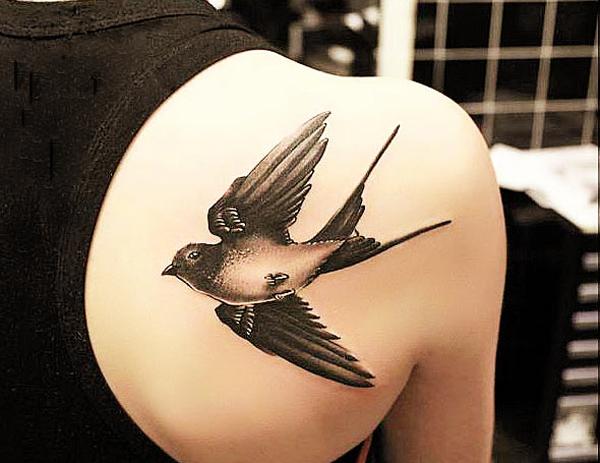 A flying swallow dotwork on back for women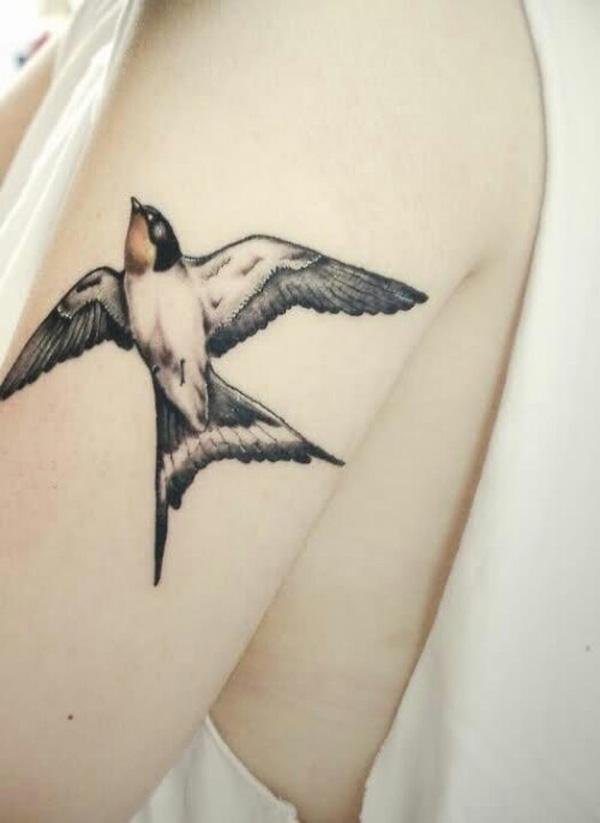 Falling down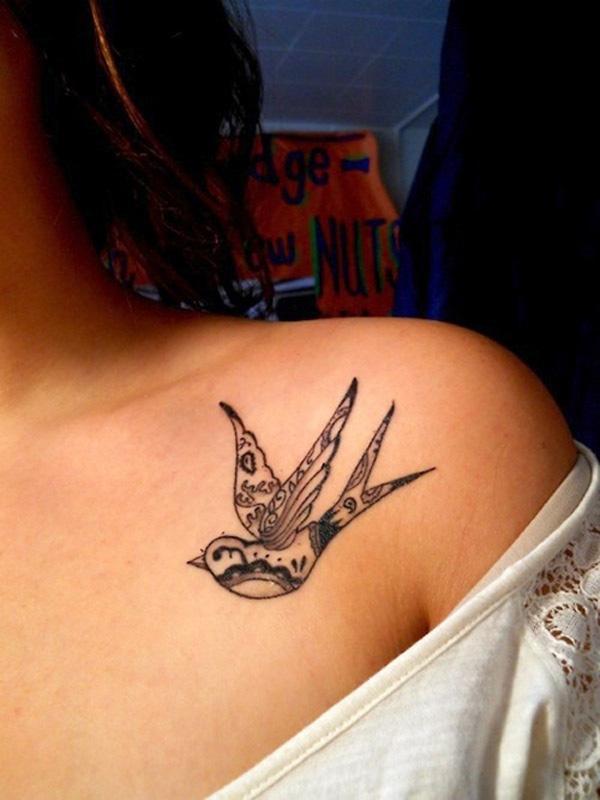 A swallow ink on shoulder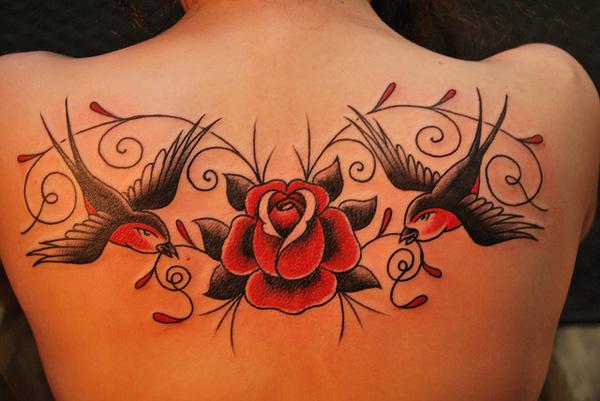 Birds and rose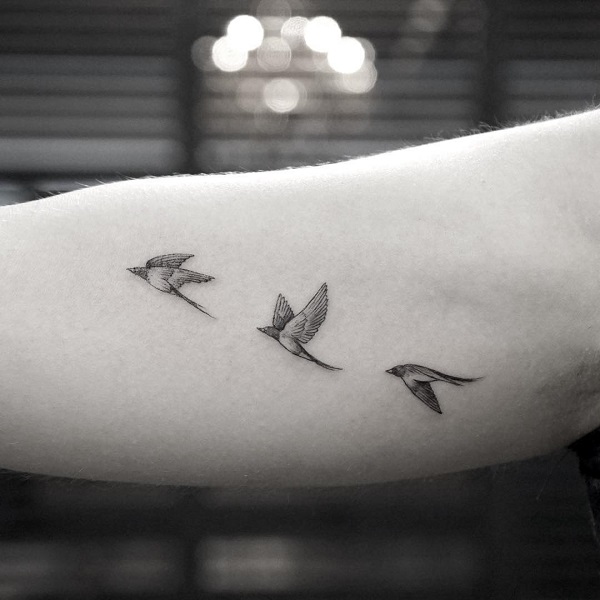 Triple swallows Small tattoo for girl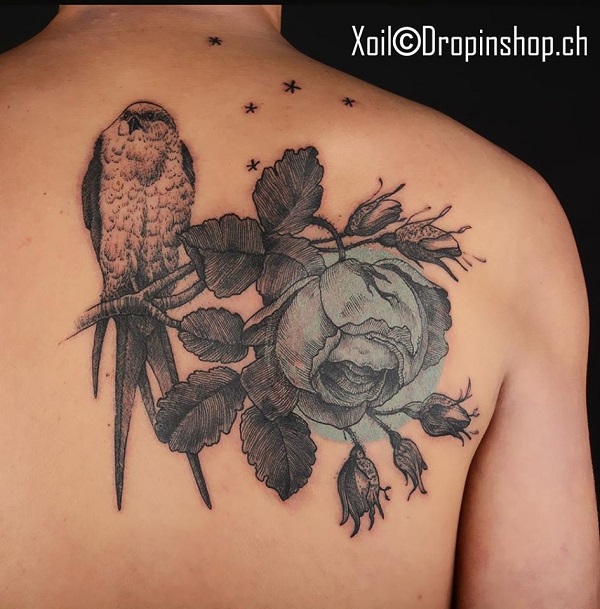 Resting on the branch of flower
The subdued ink work illustrates what the real life is. Even for a bird that could fly for thousands of miles, it needs pause for a while to gain strength and ready for the next journey.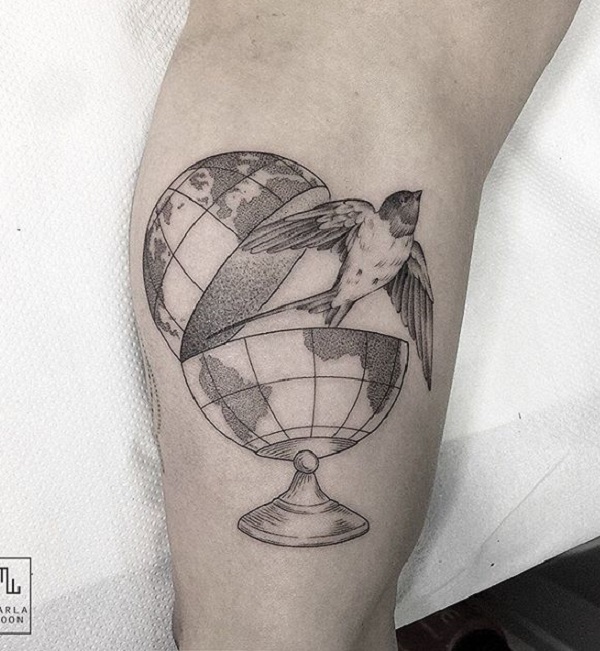 Colored swallow and flower forearm tattoo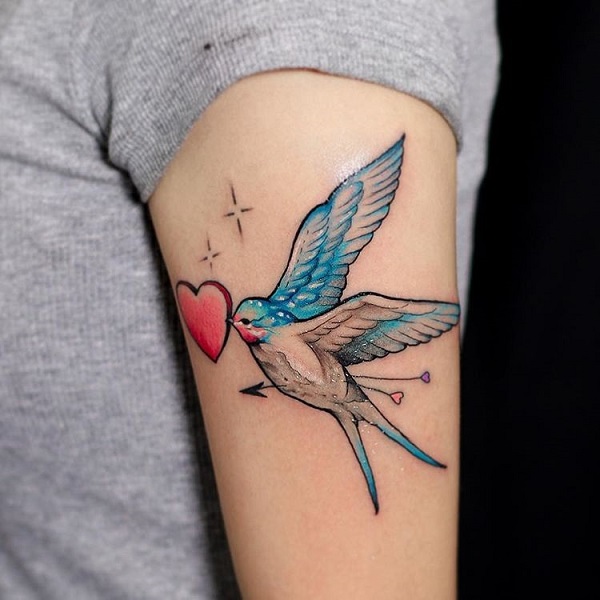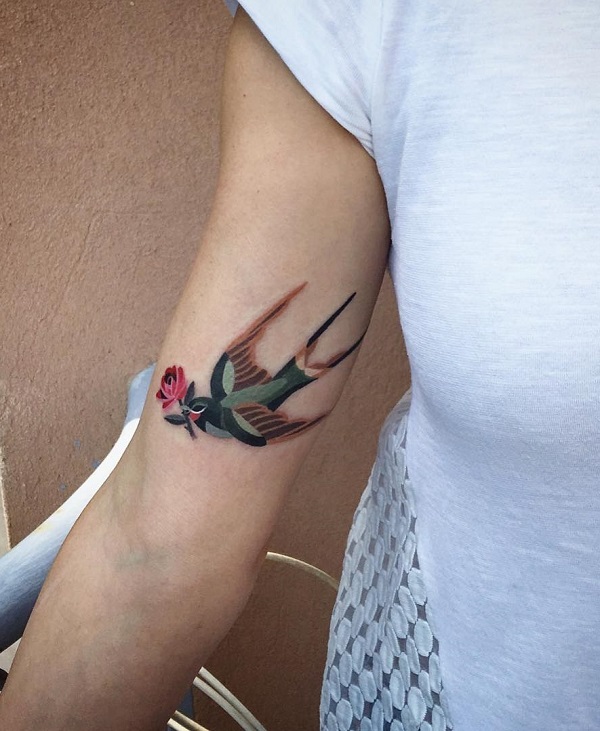 Swallow and rose tatto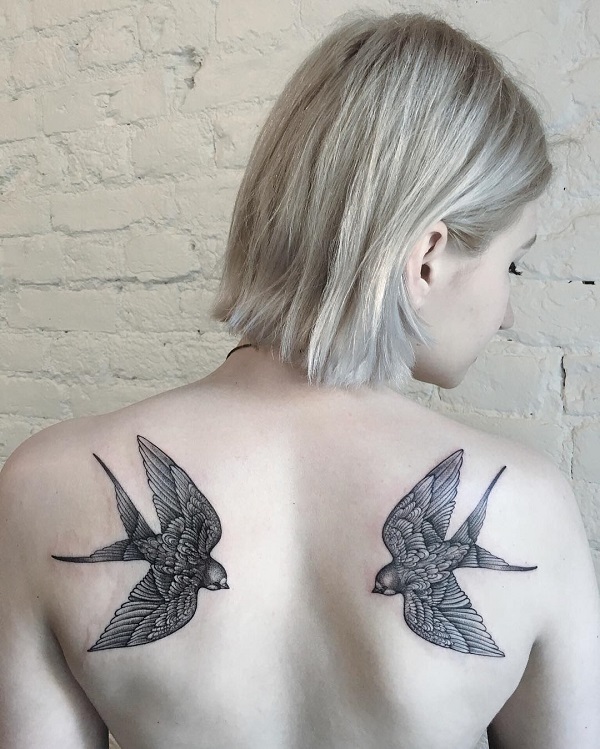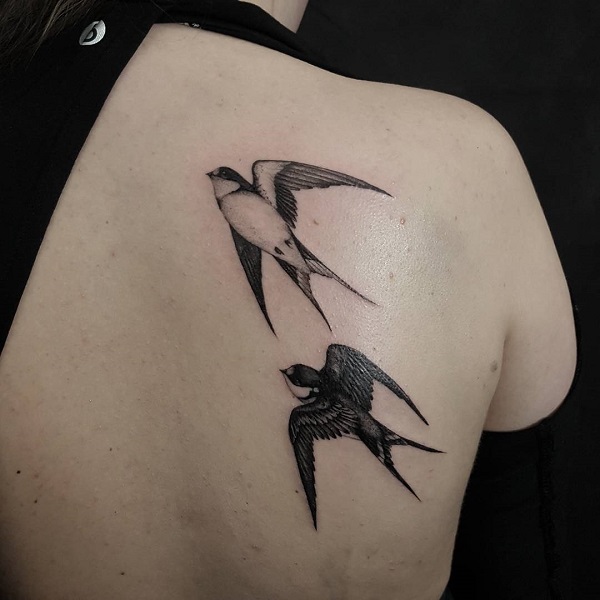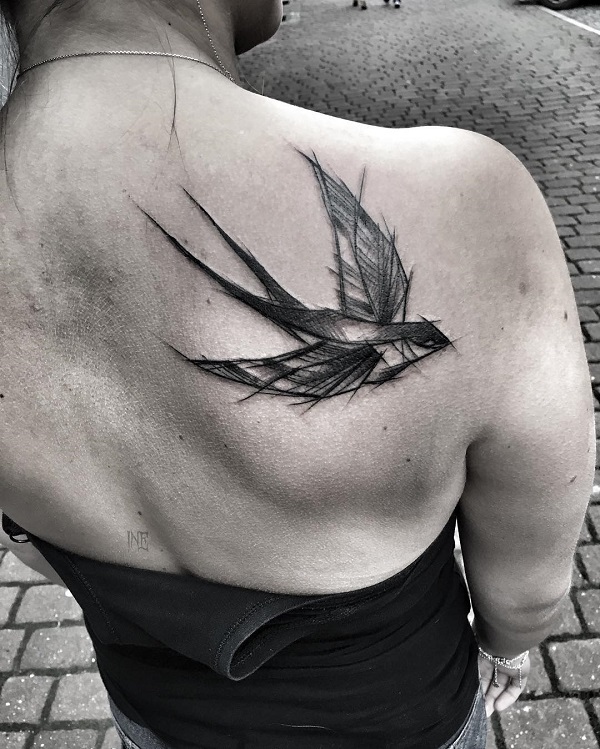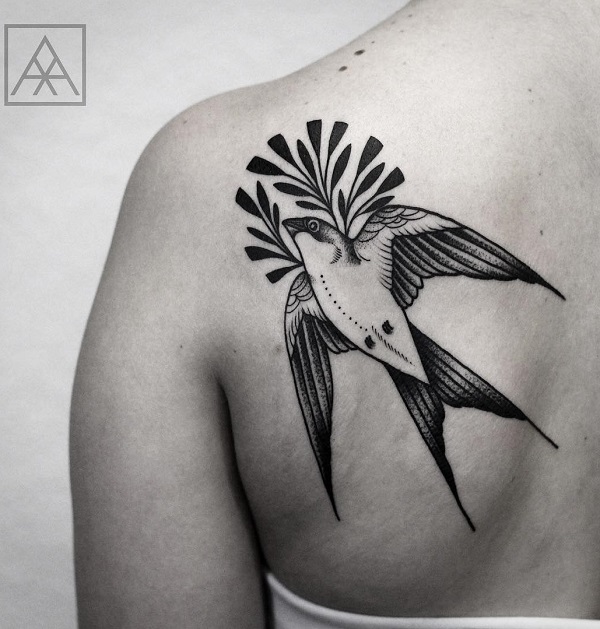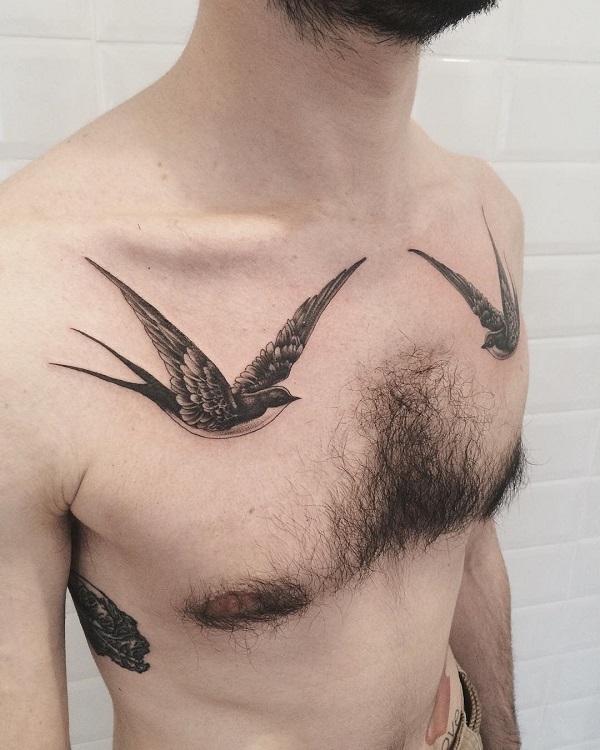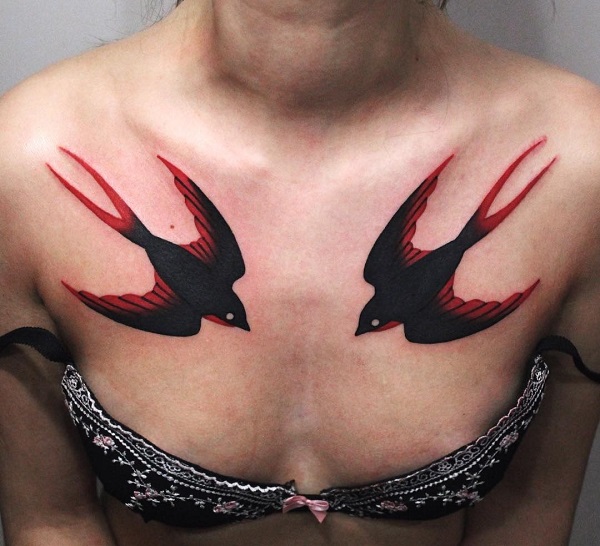 Swallow chest tattoo for women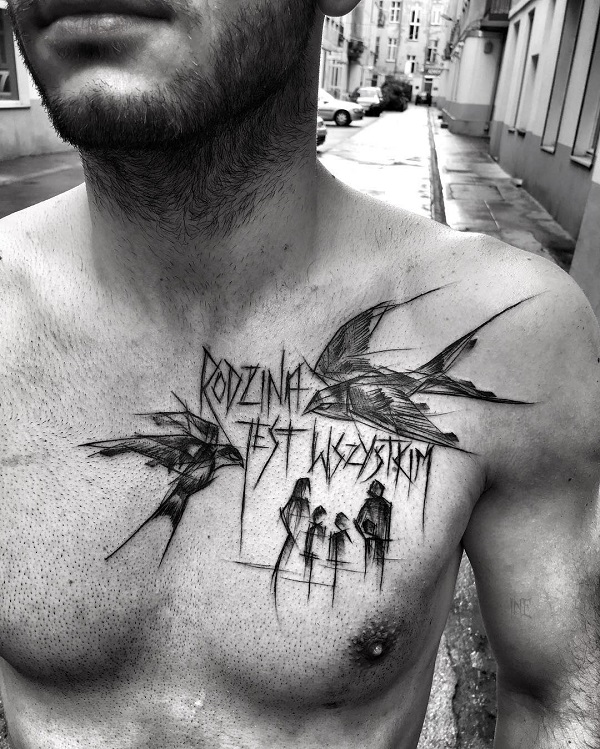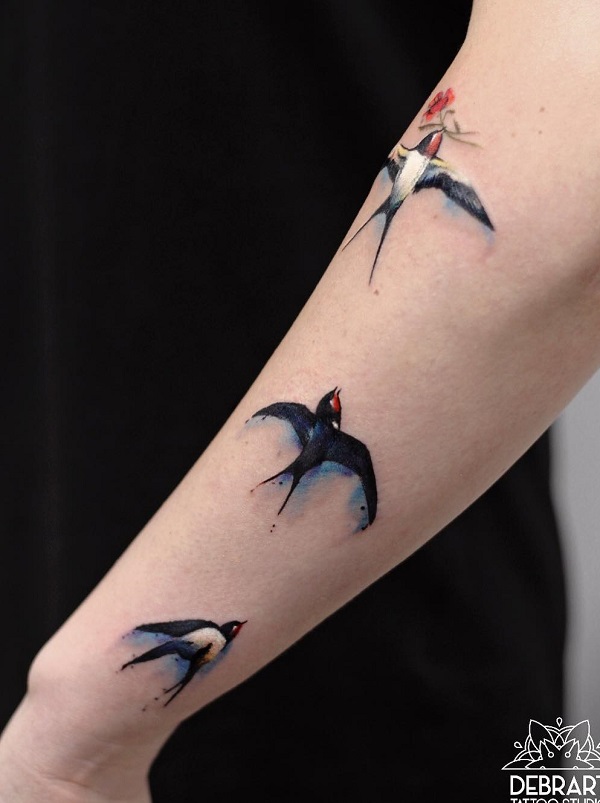 Swallow forearm tattoo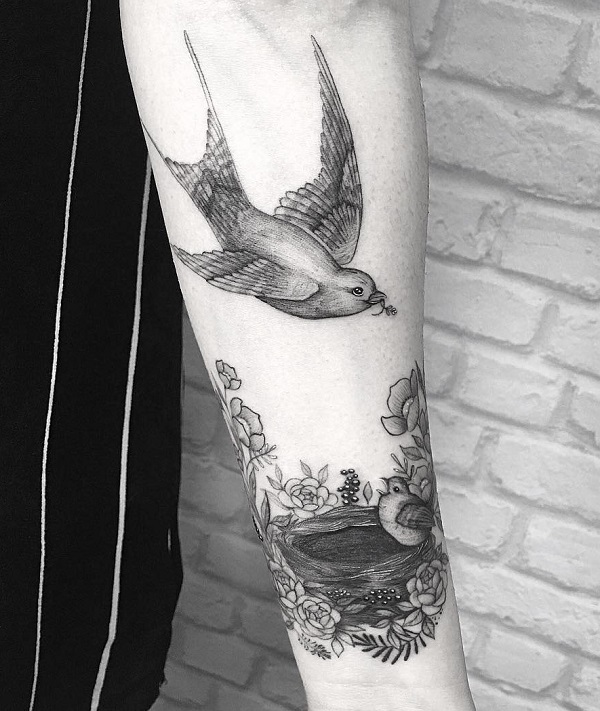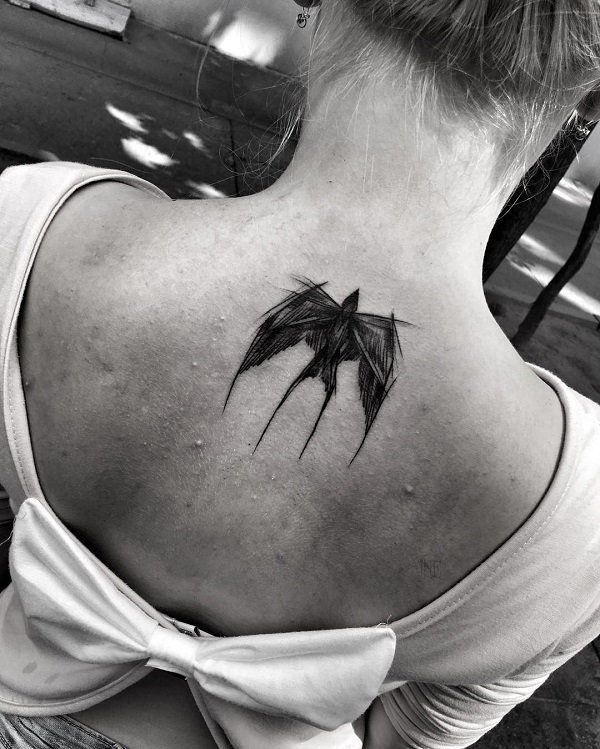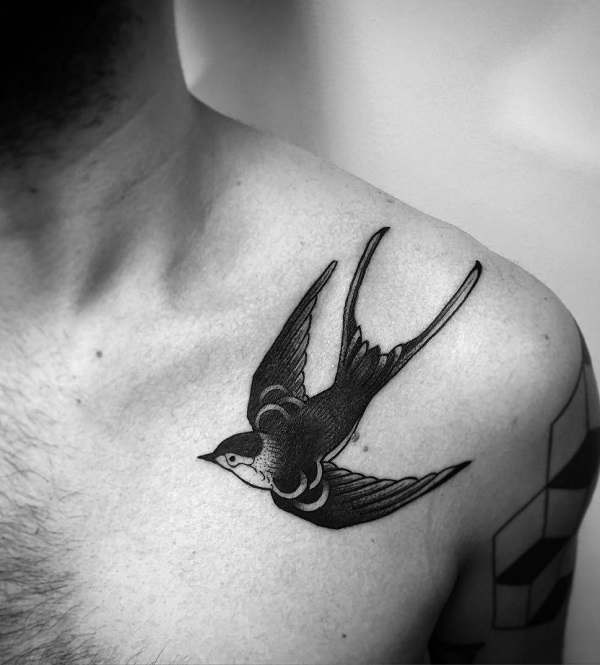 Swallow shoulder tattoo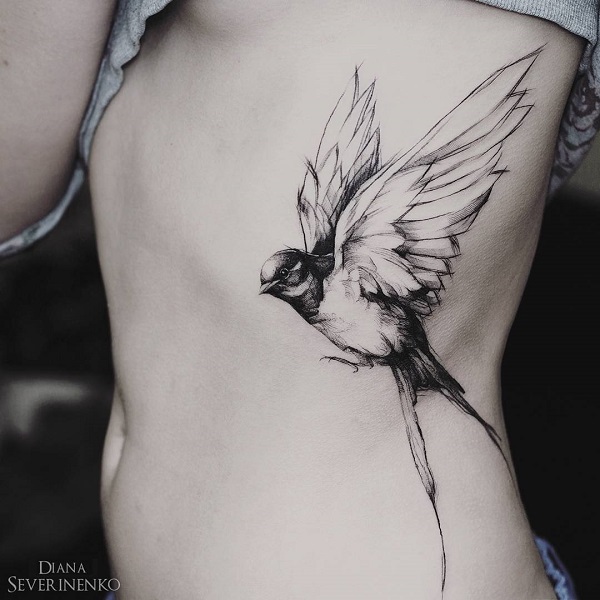 Swallow side tattoo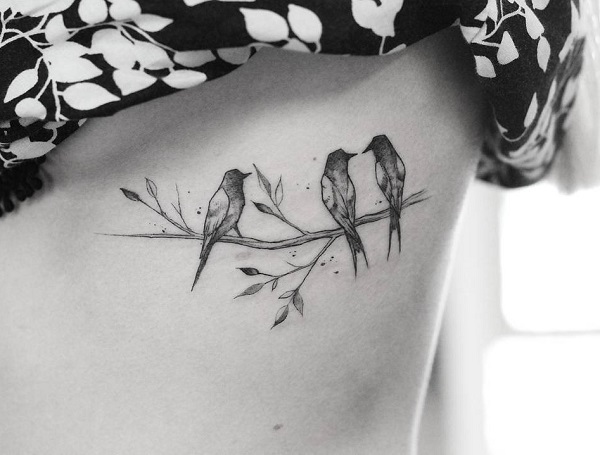 Swallow side tattoo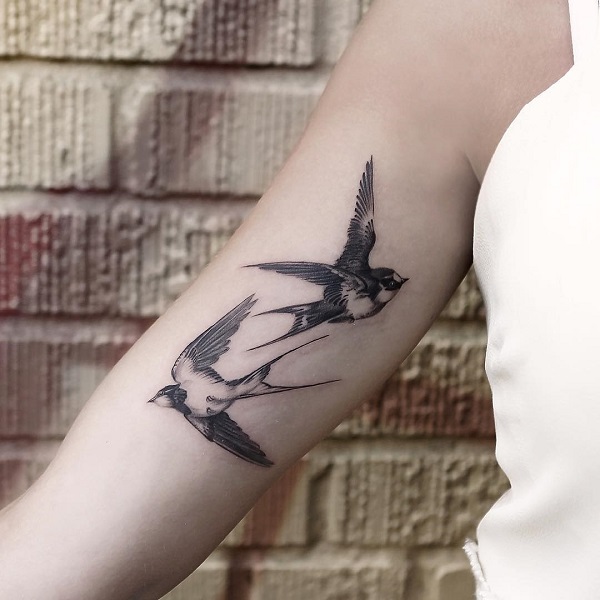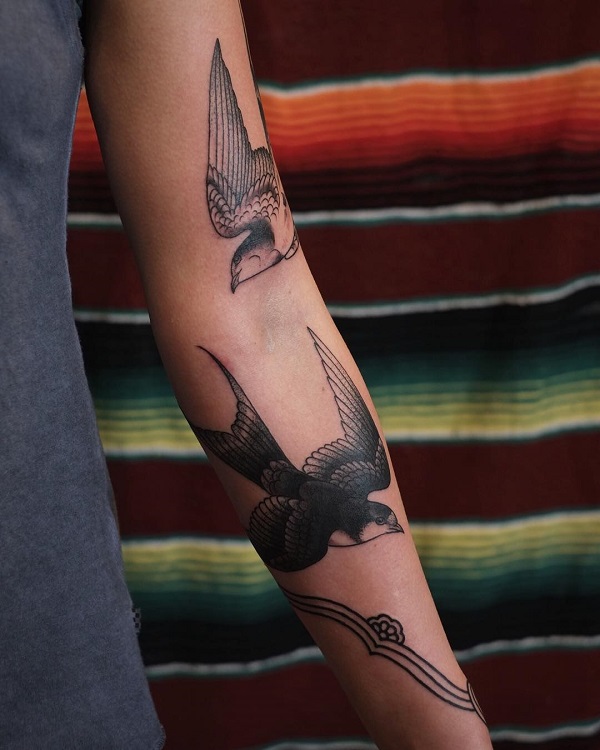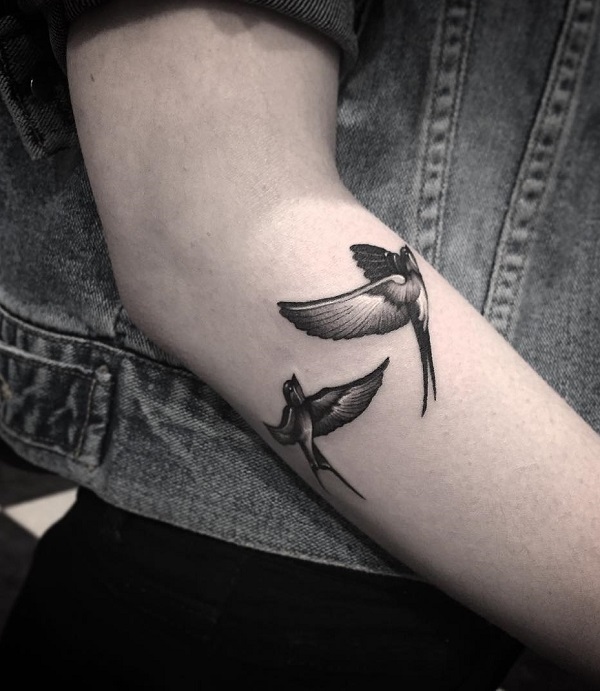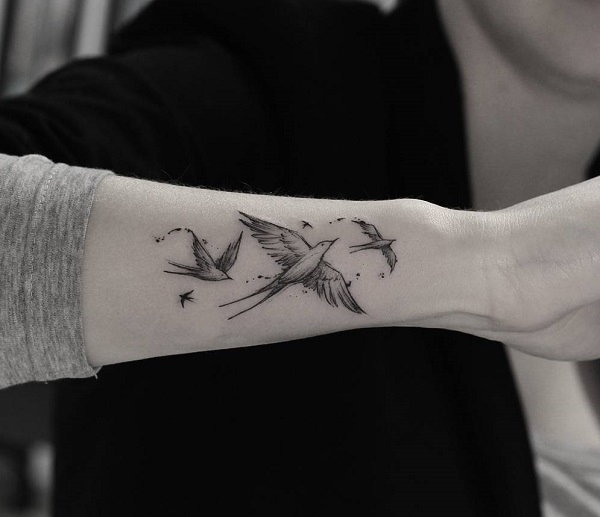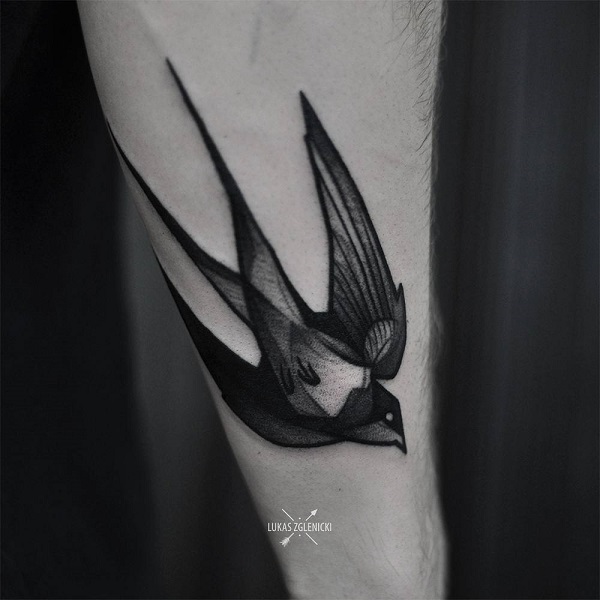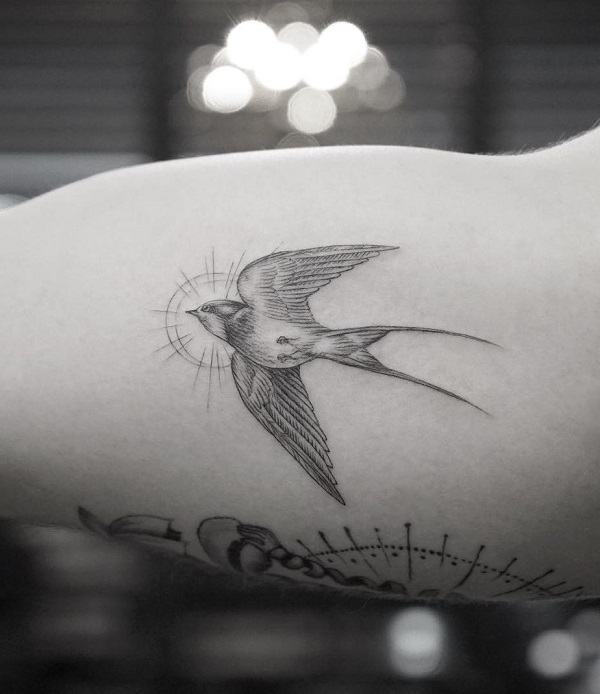 Swallow tattoo on sleeve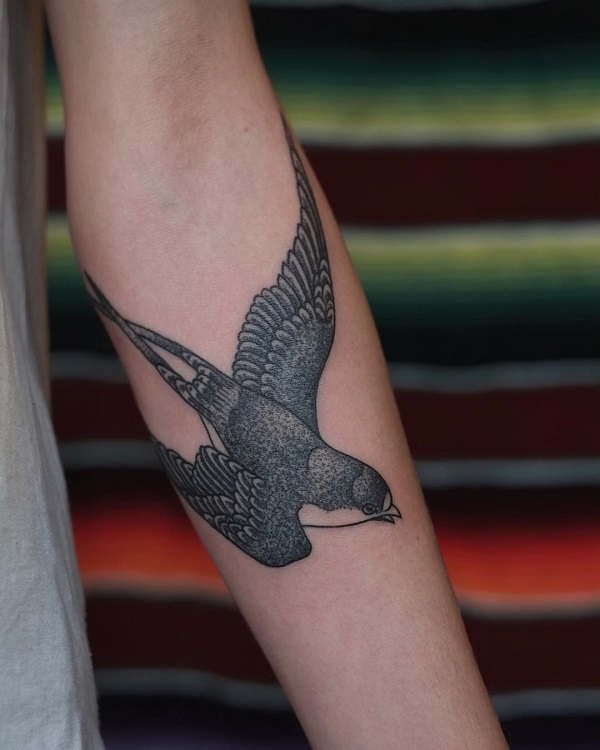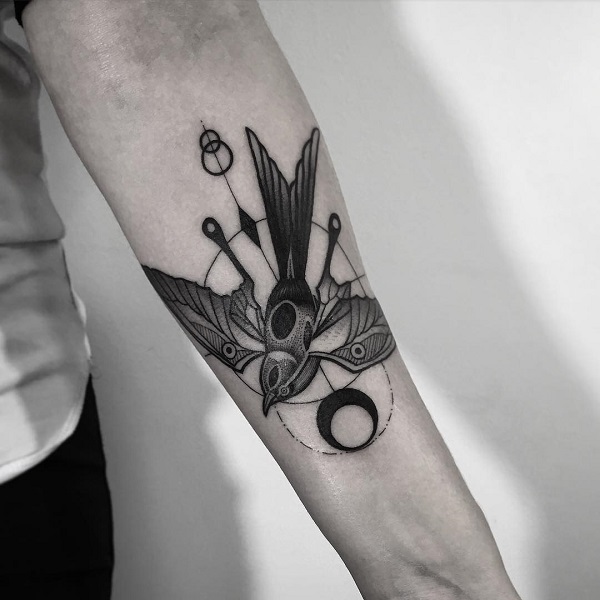 Swallow tattoo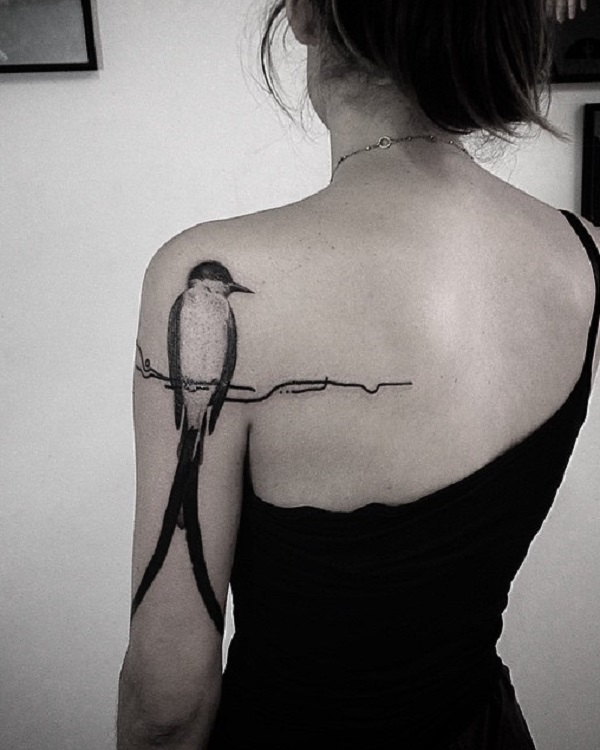 Swallow tattoo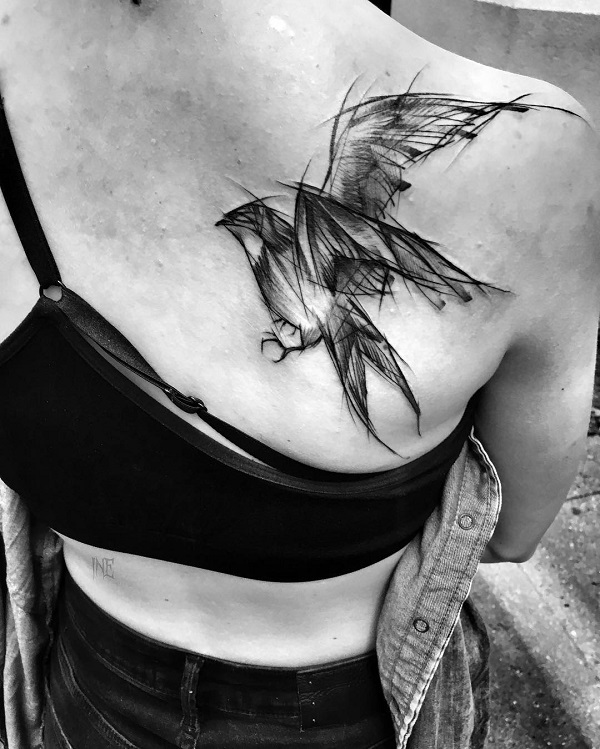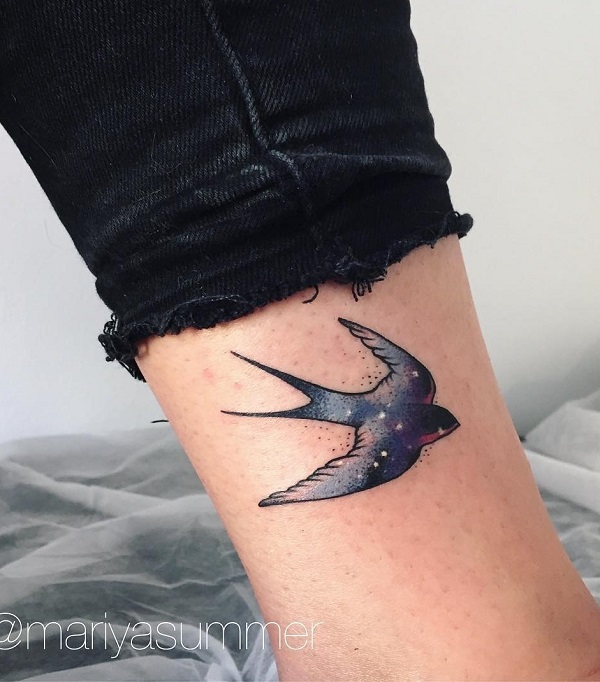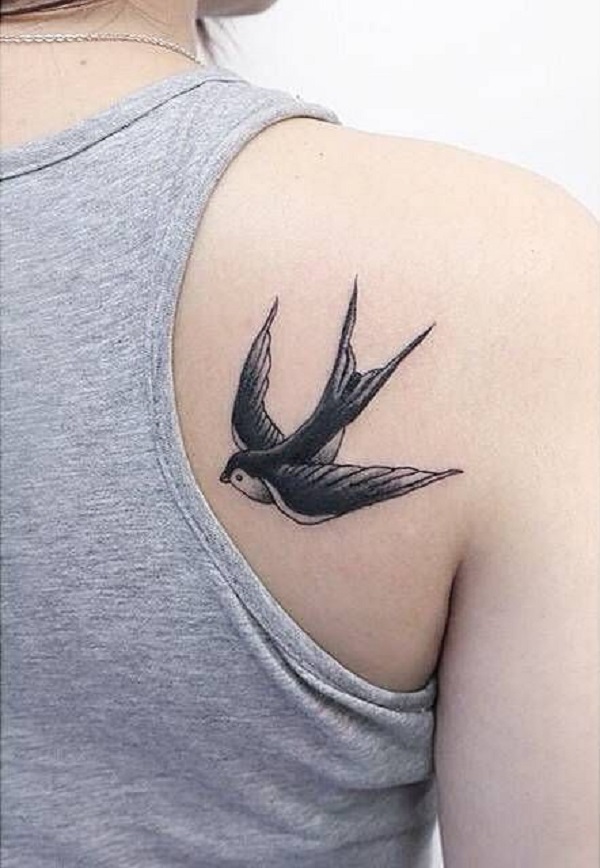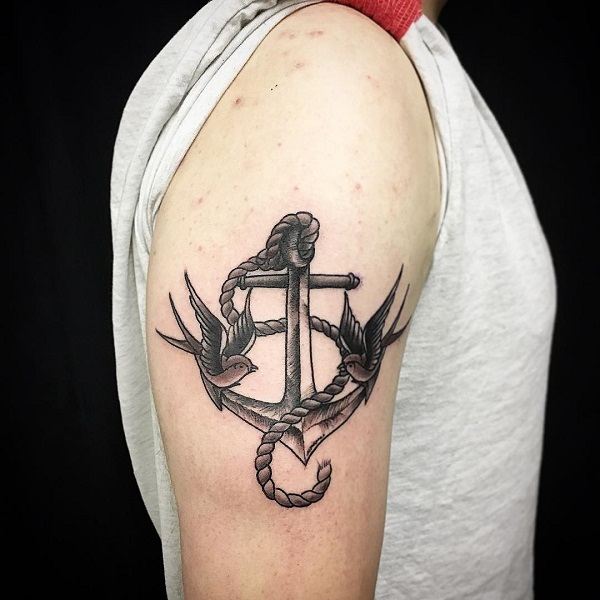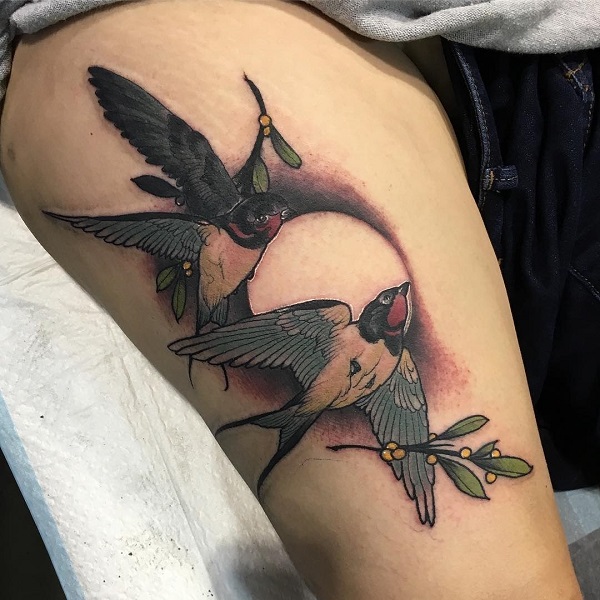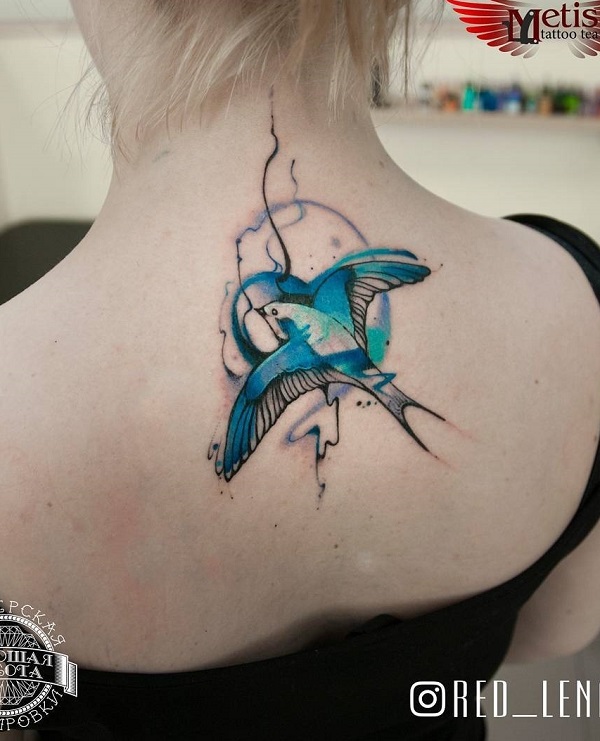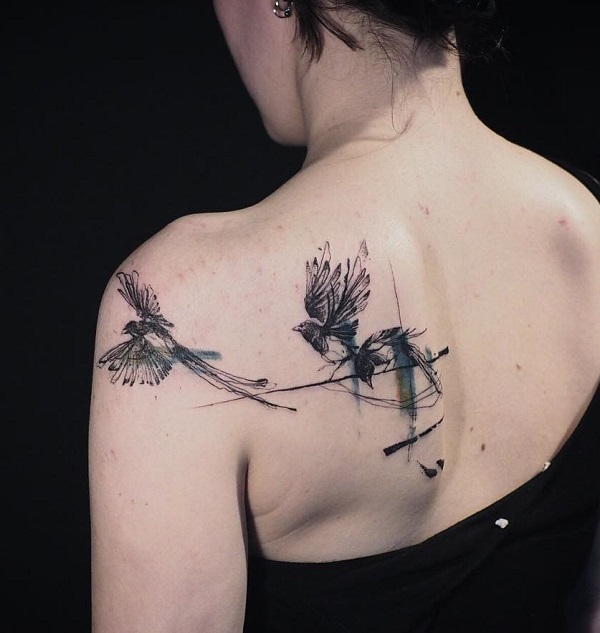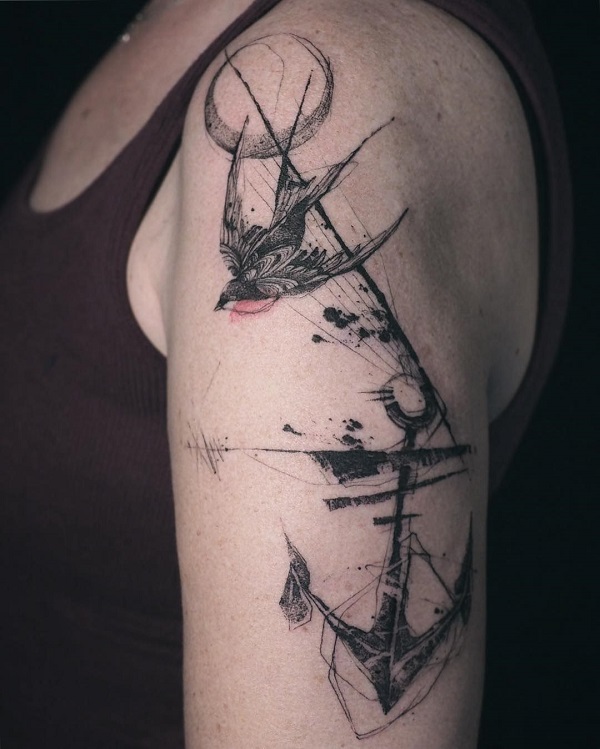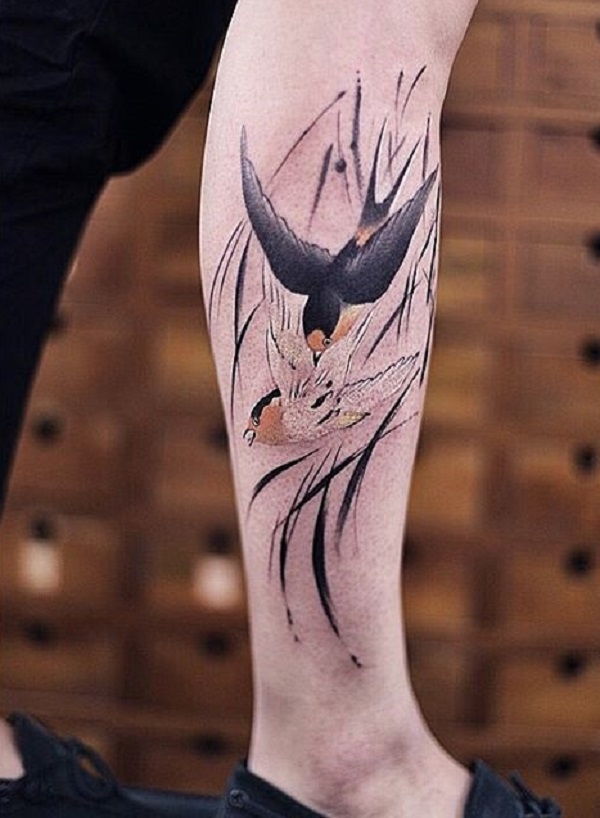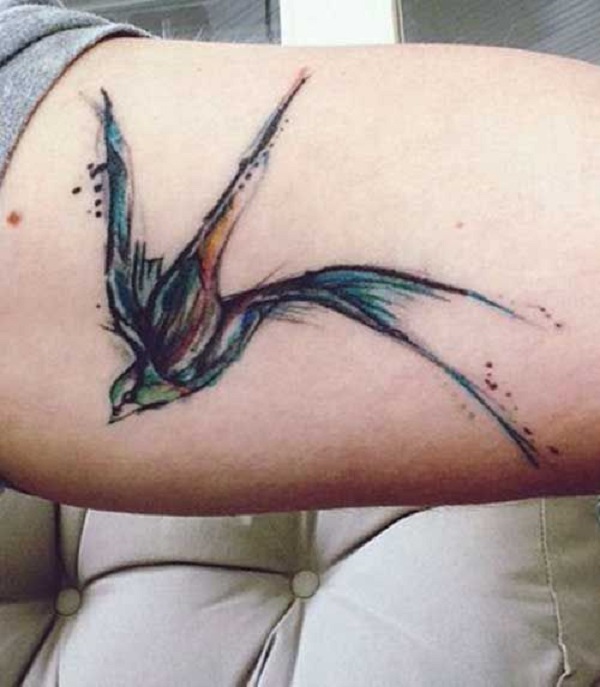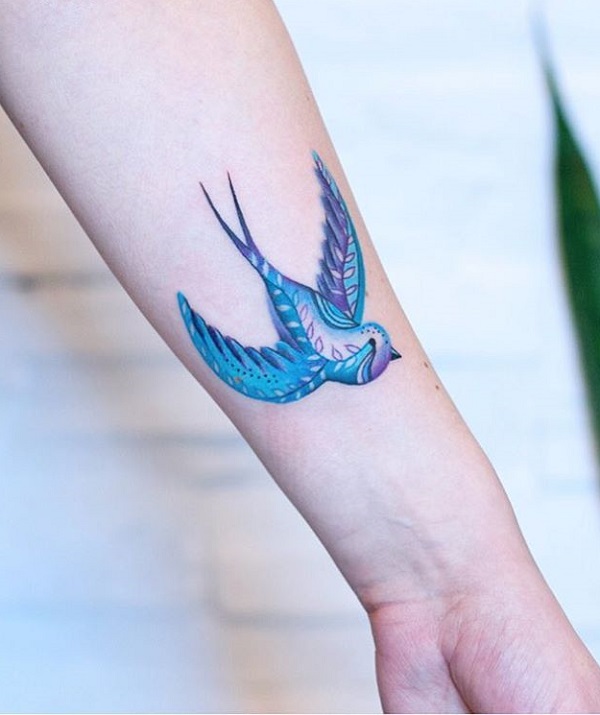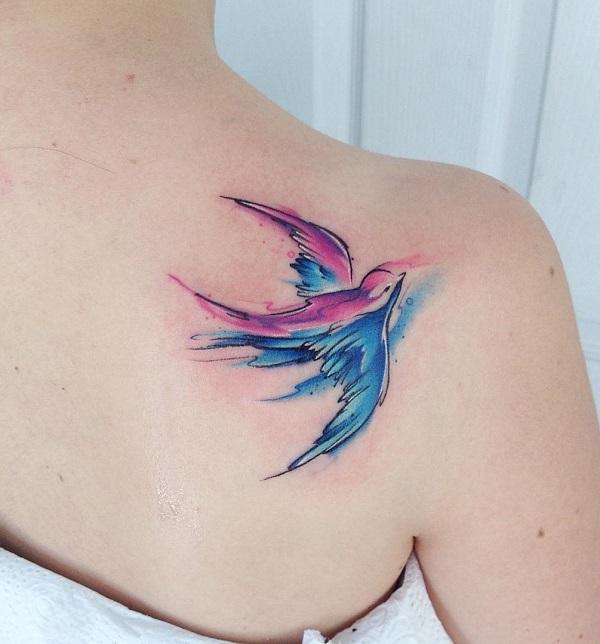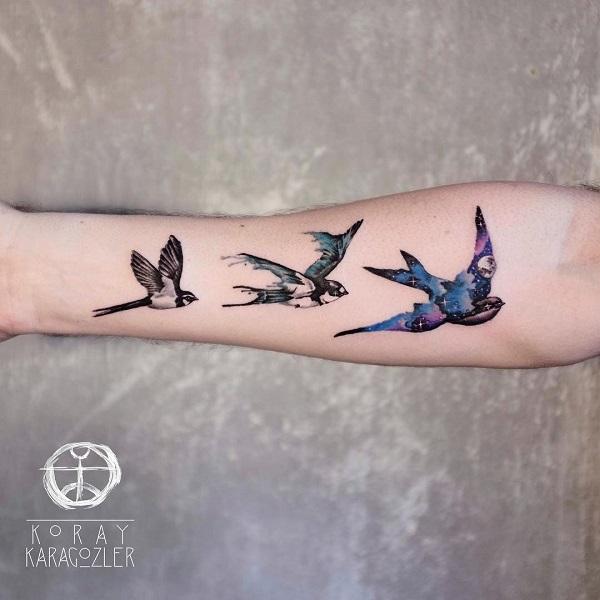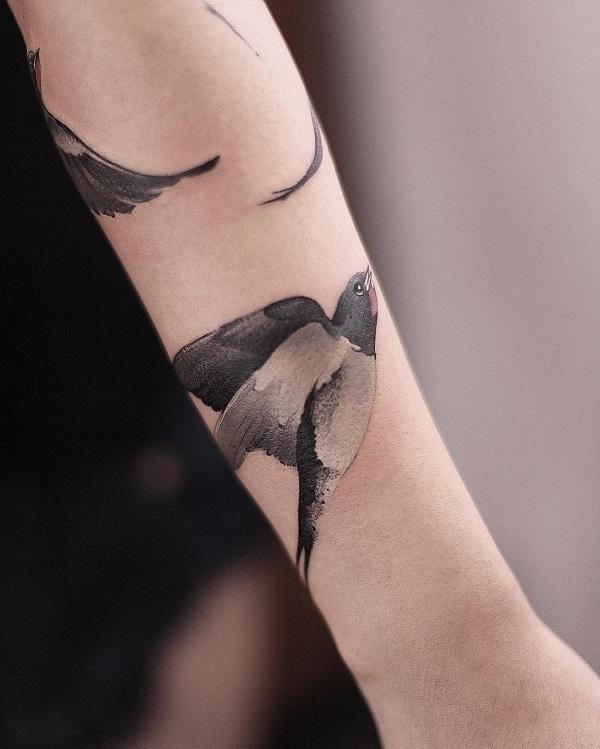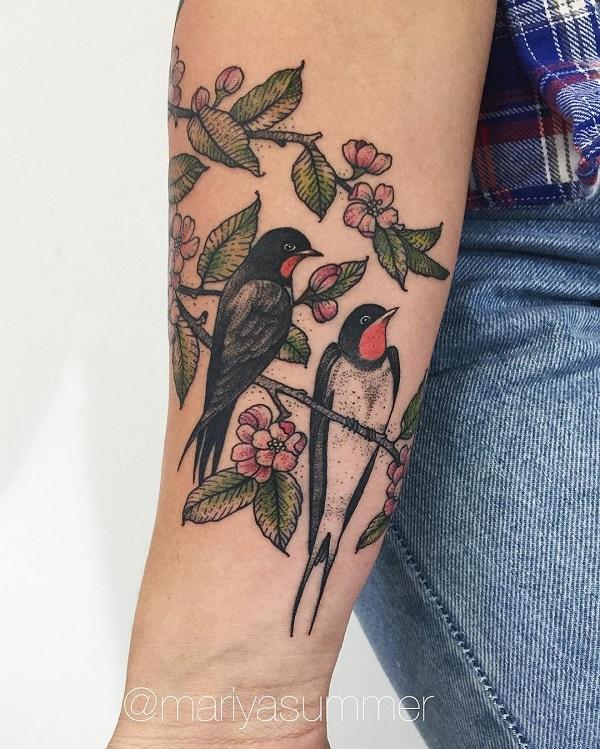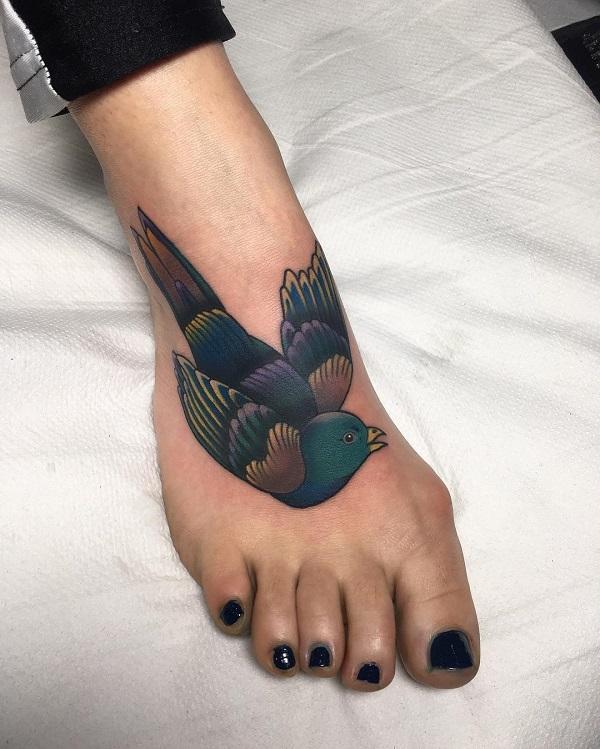 Colored swallow foot tattoo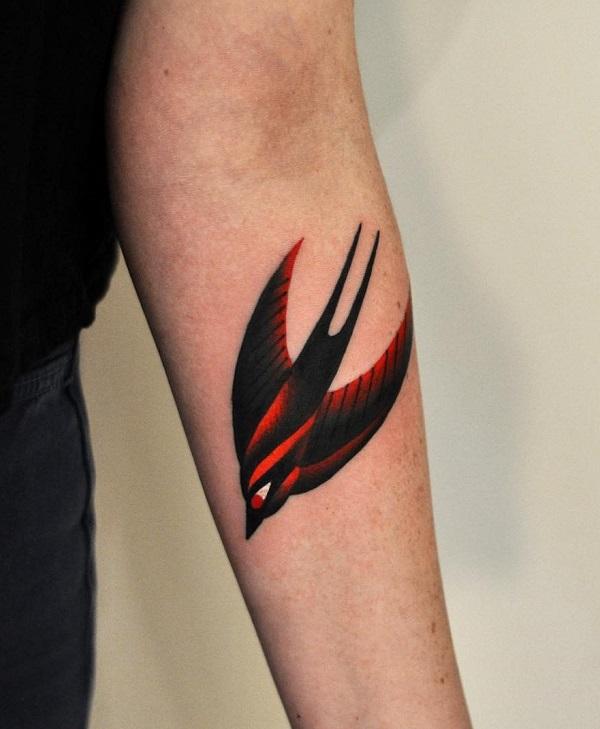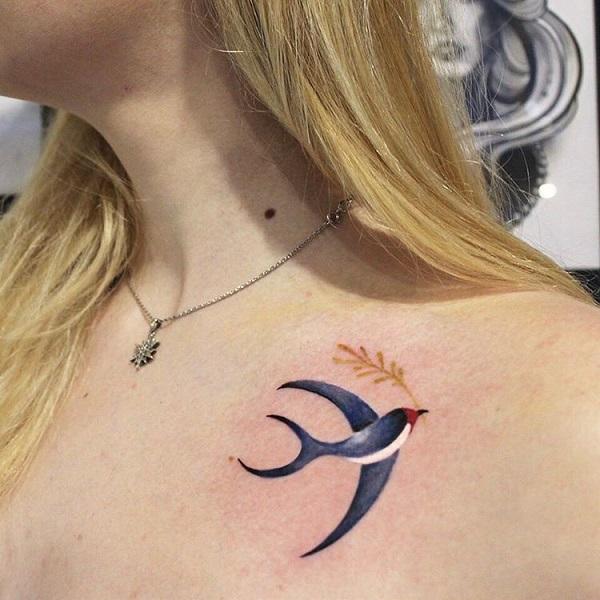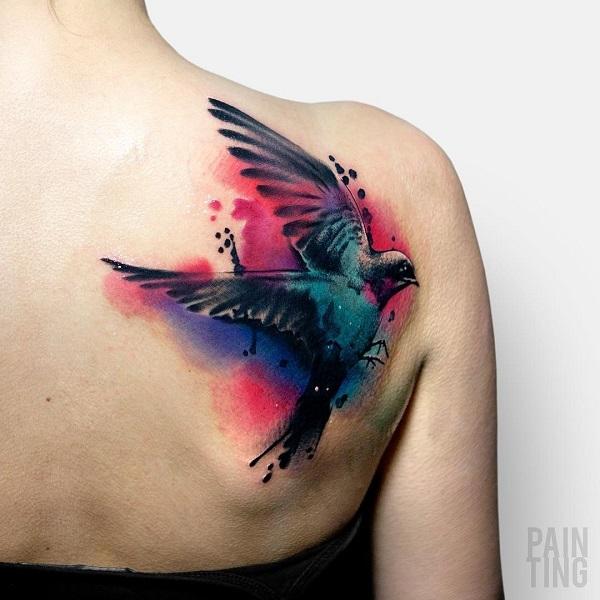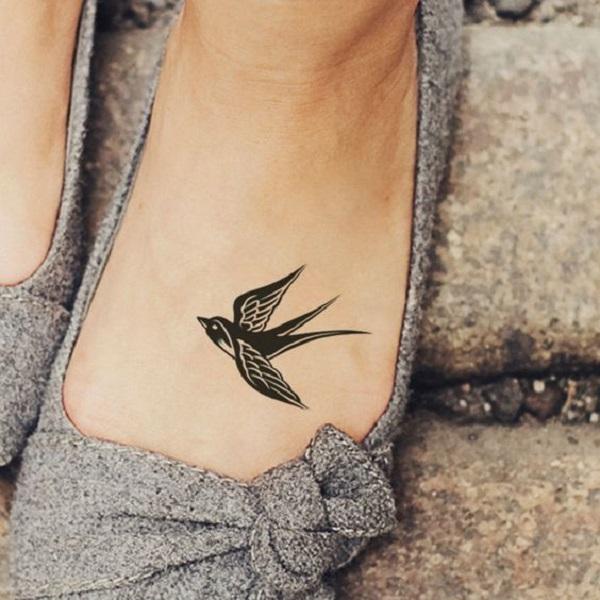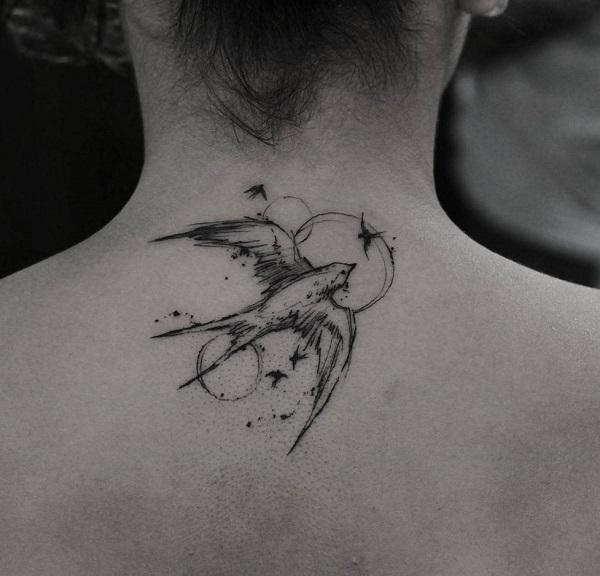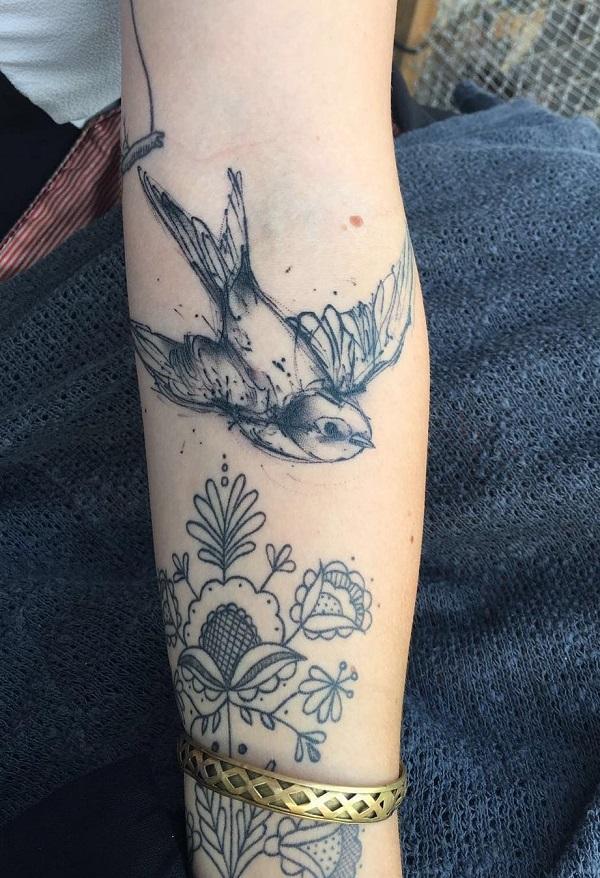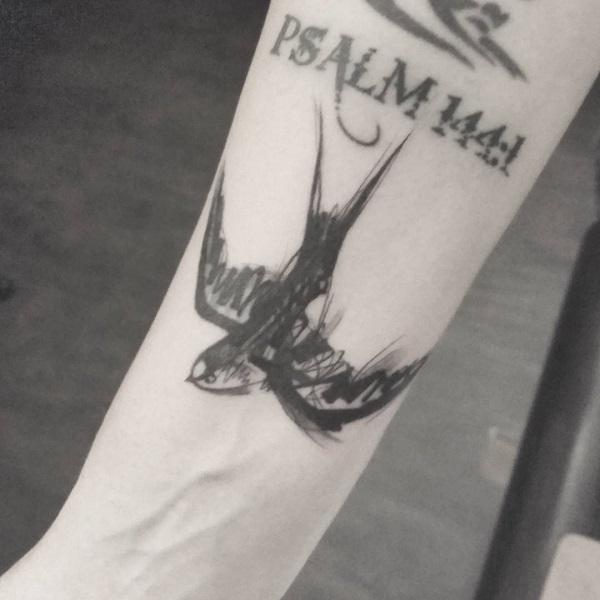 Cute swallow wrist tattoo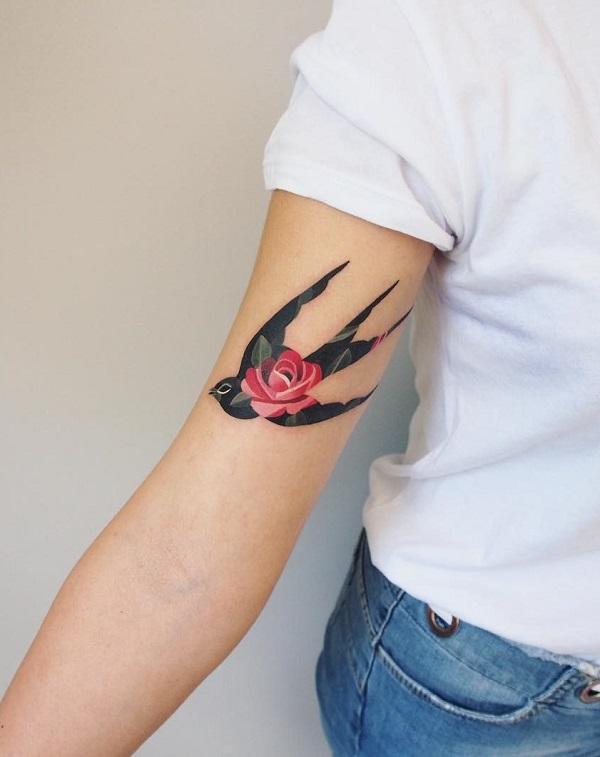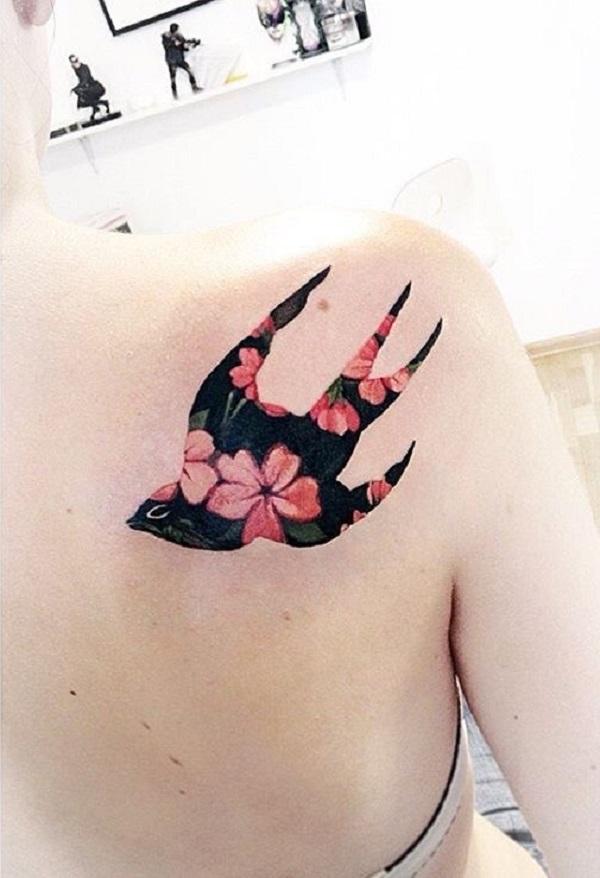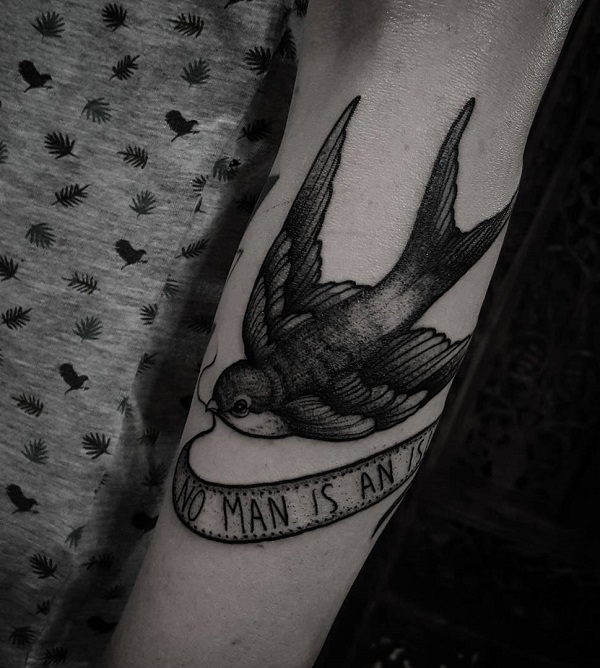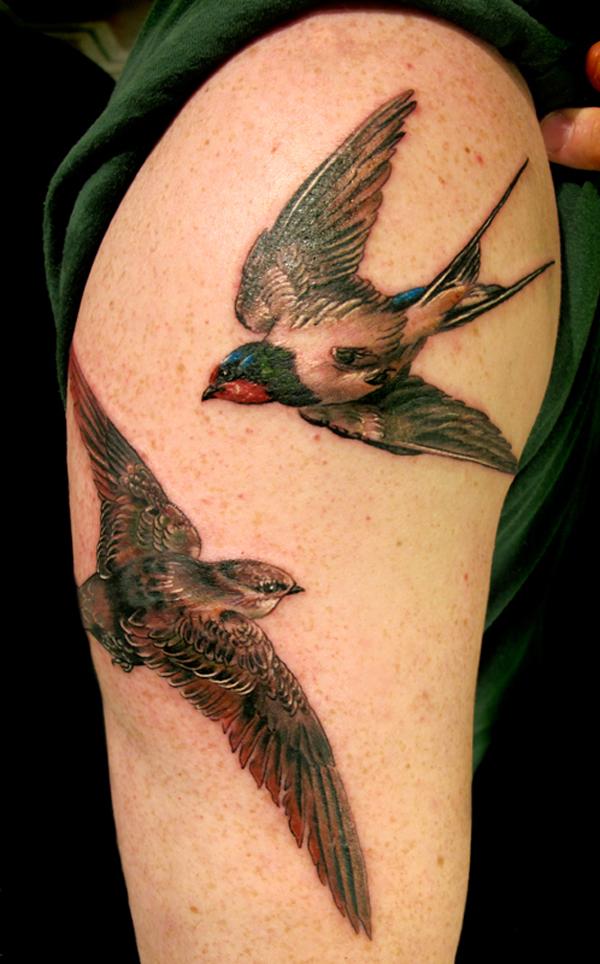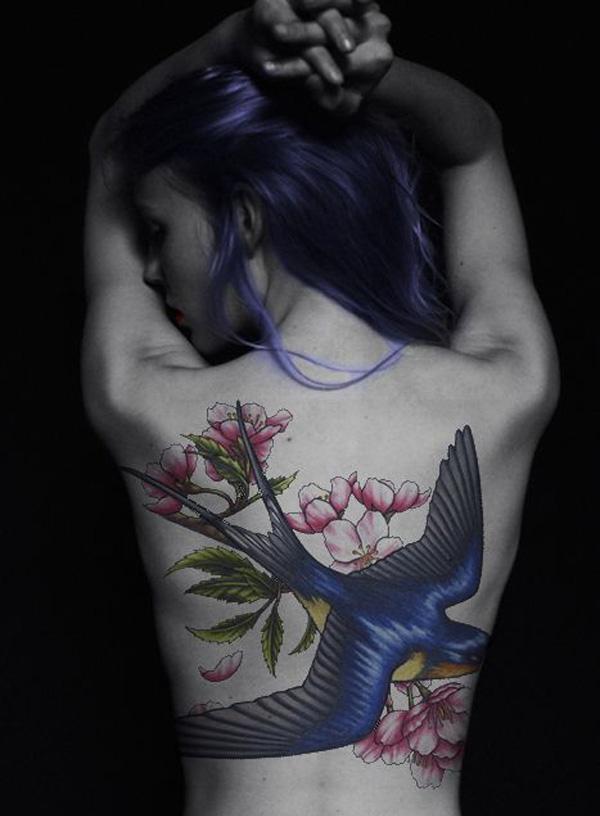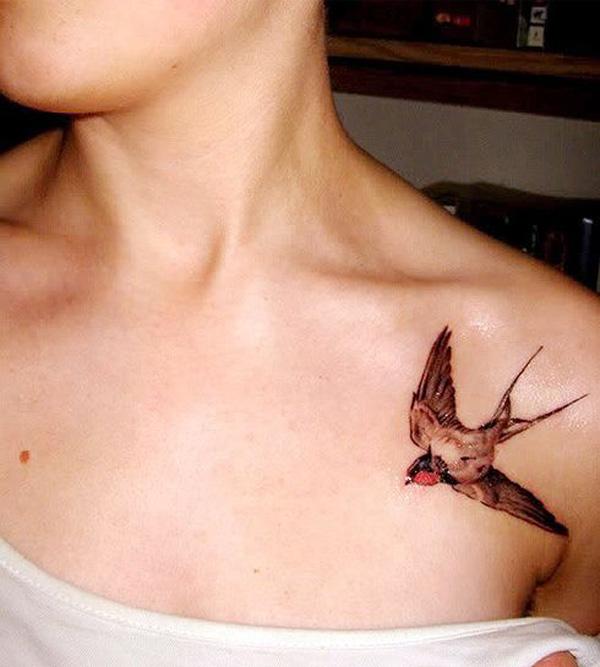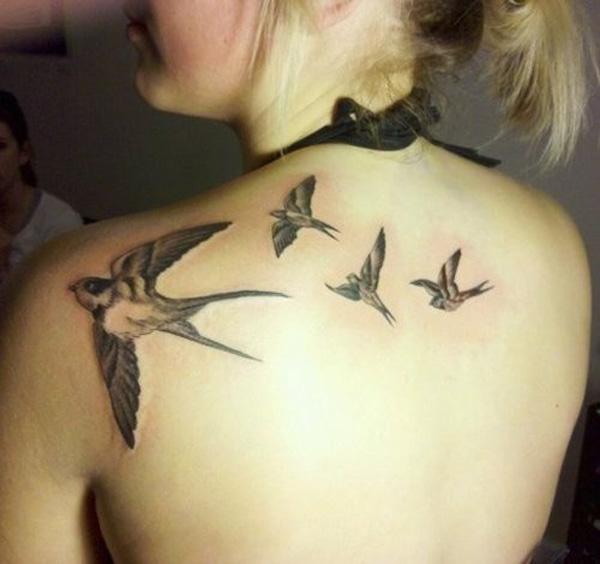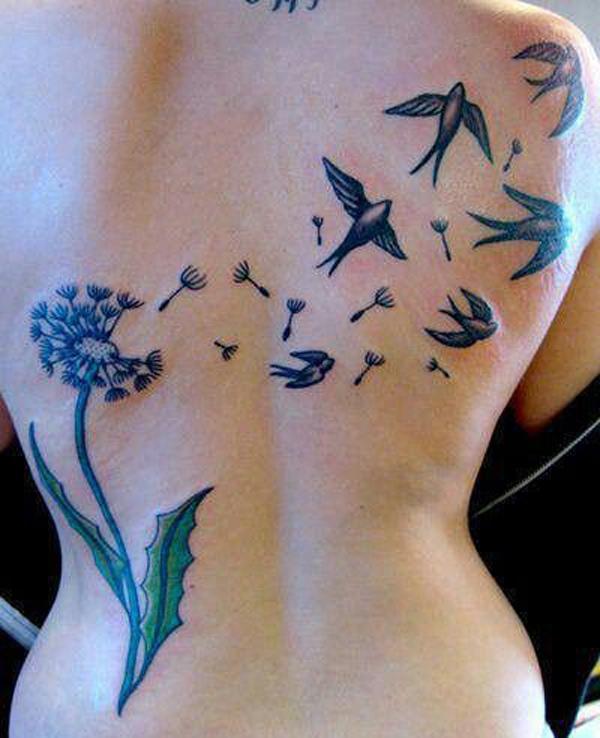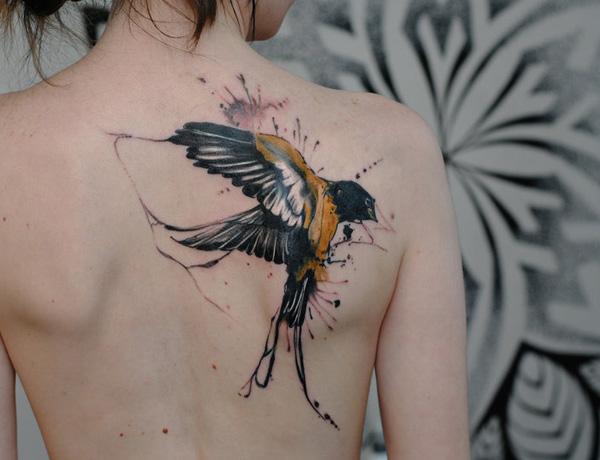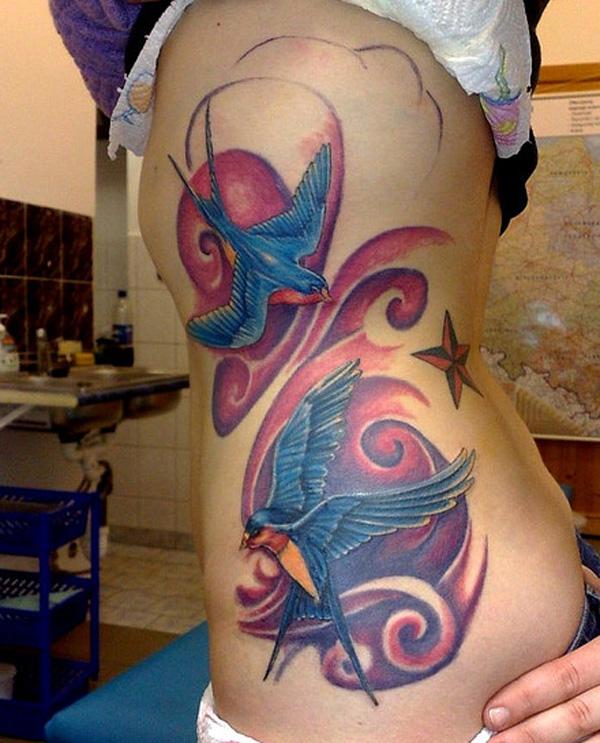 Swallow side tattoo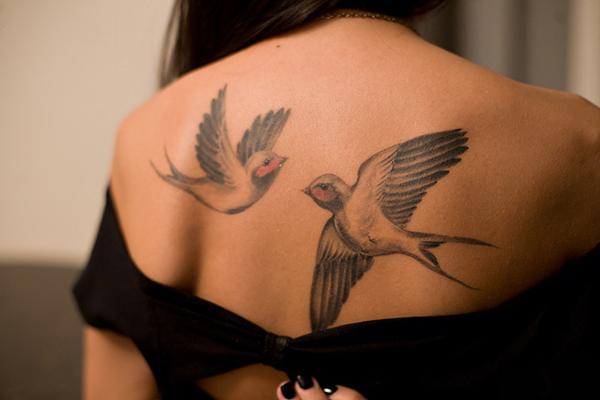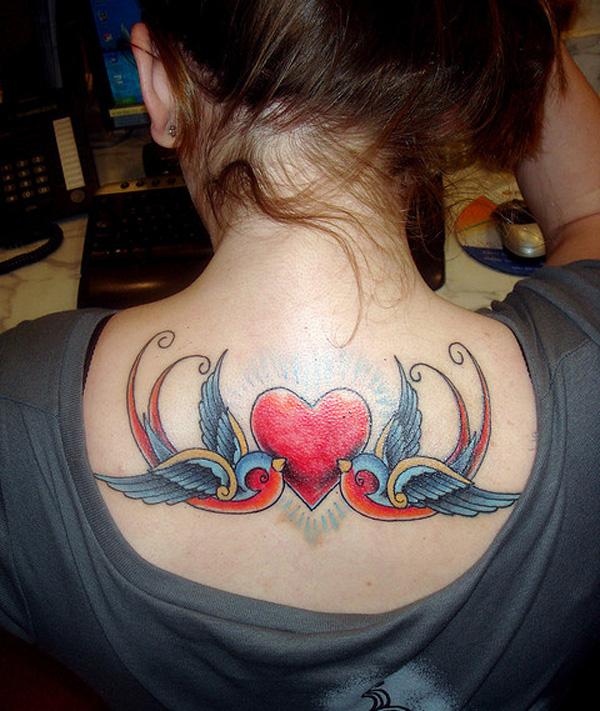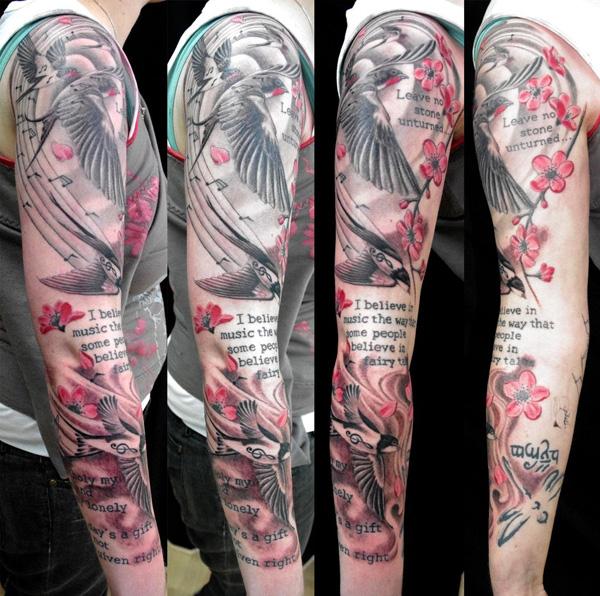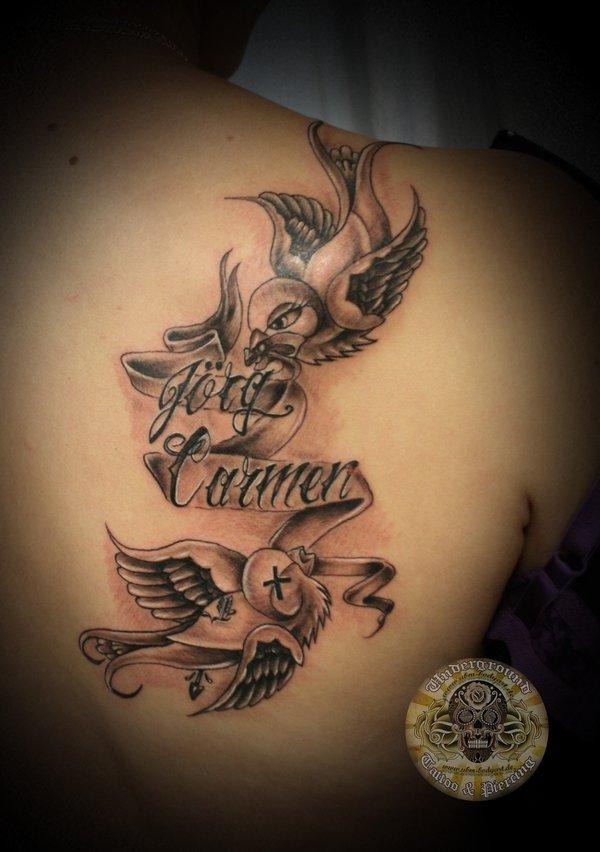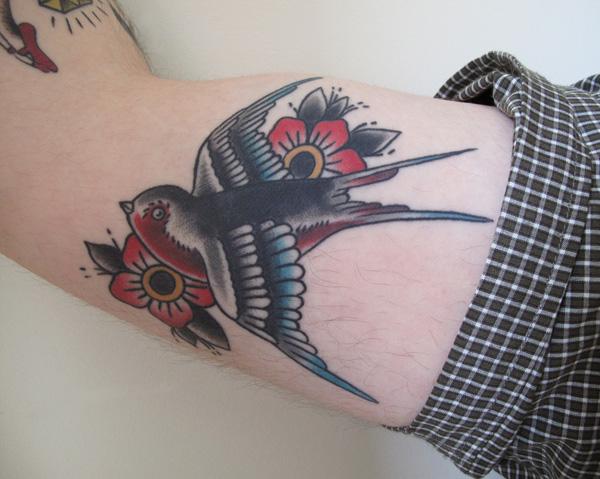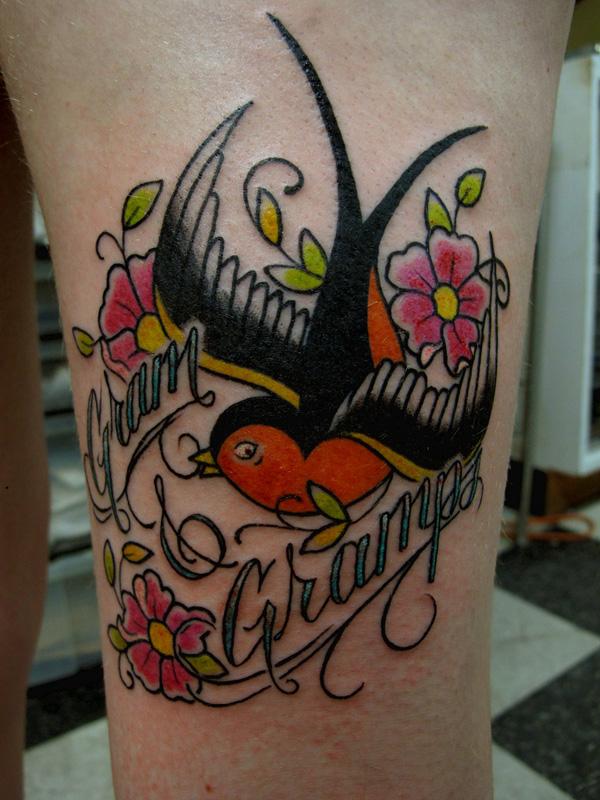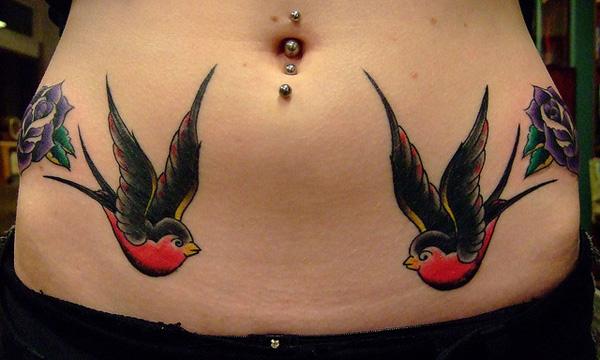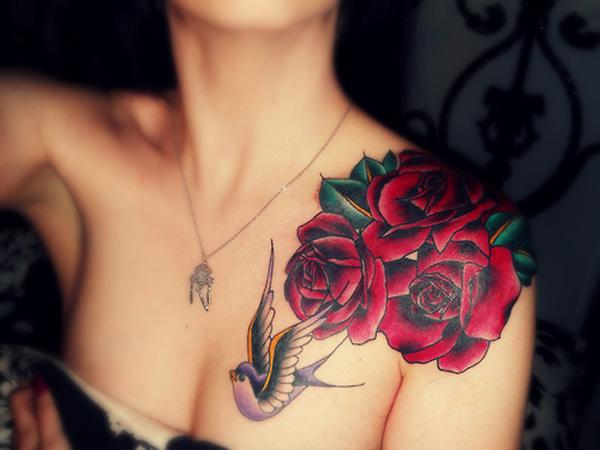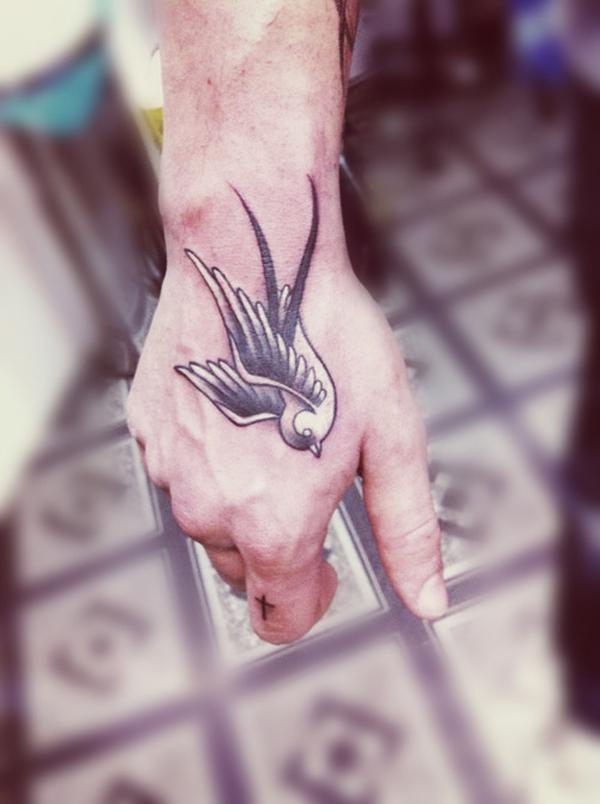 Swallow tattoo on hand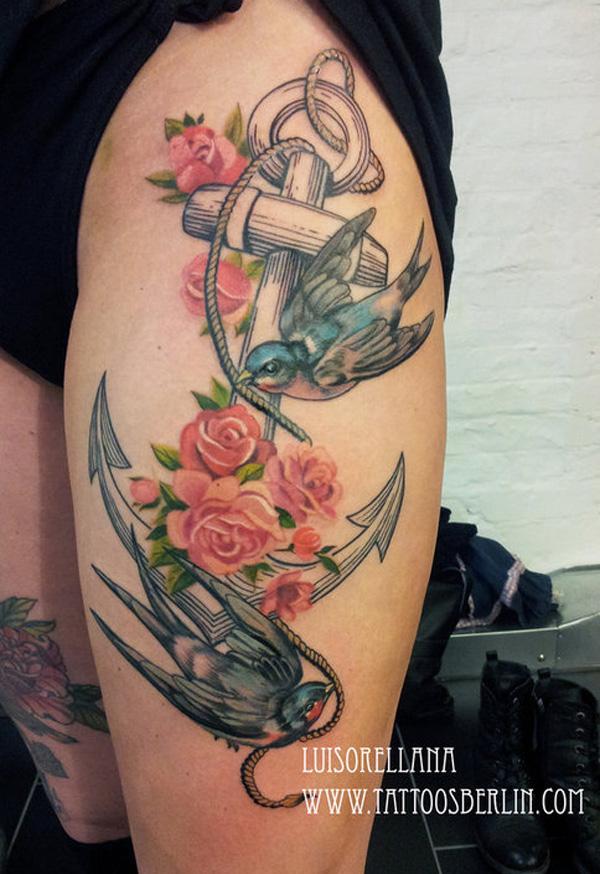 Swallow and anchor tattoo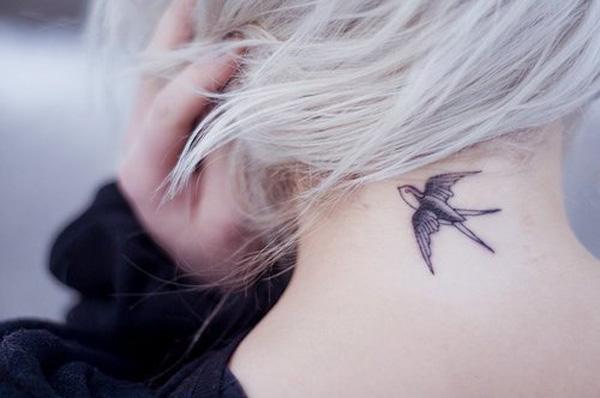 Swallow tattoo on neck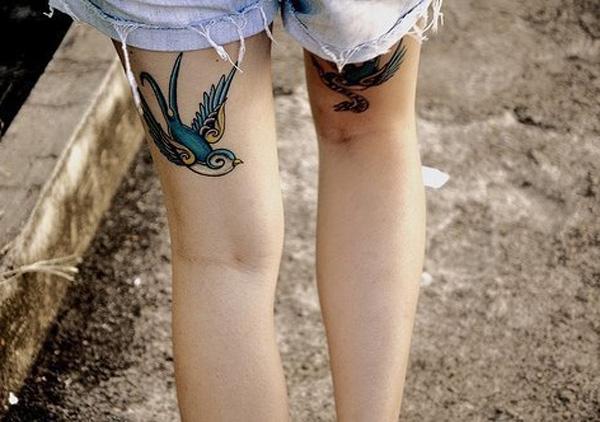 Swallow leg tattoo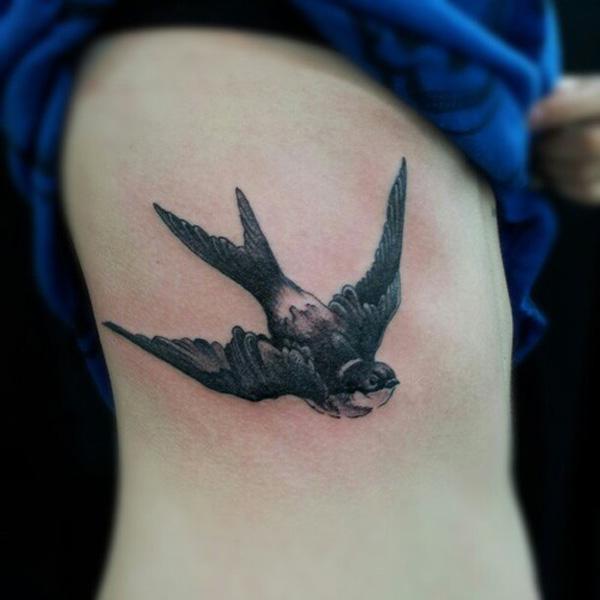 Swallow side tattoo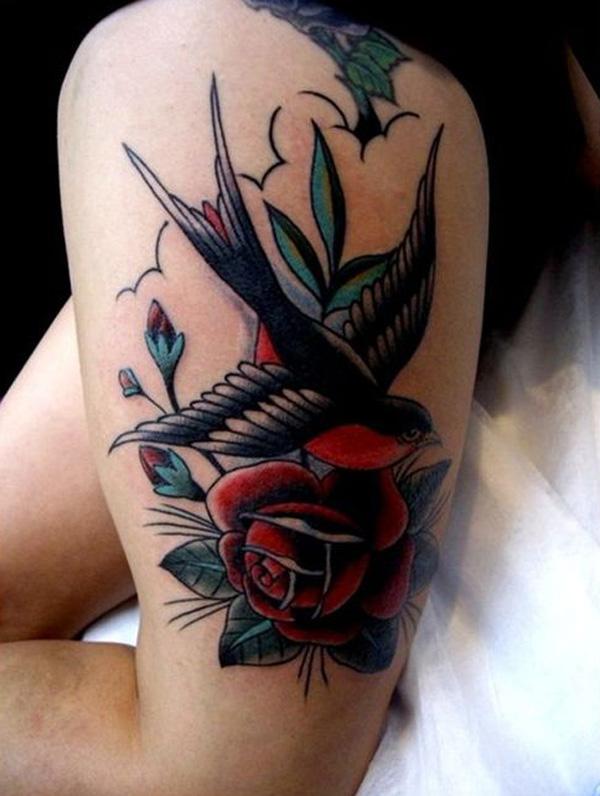 Swallow and rose thigh tattoo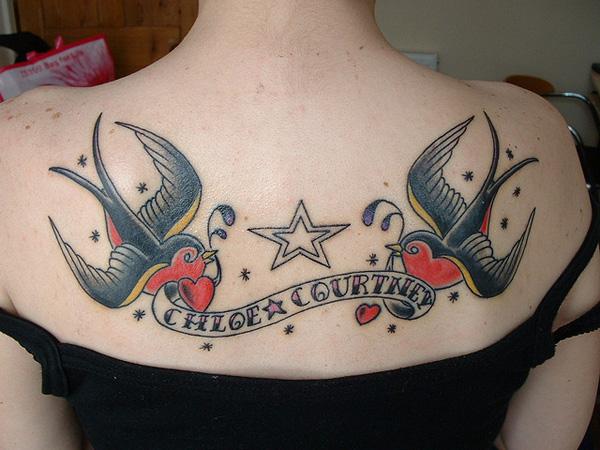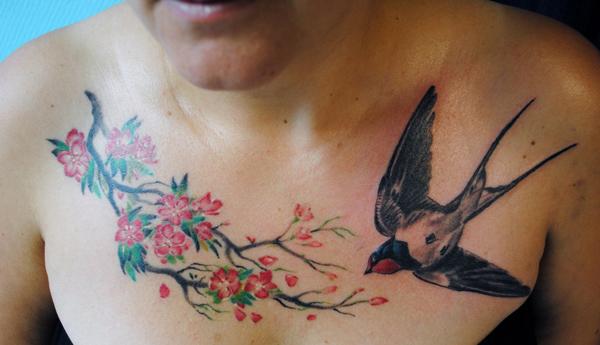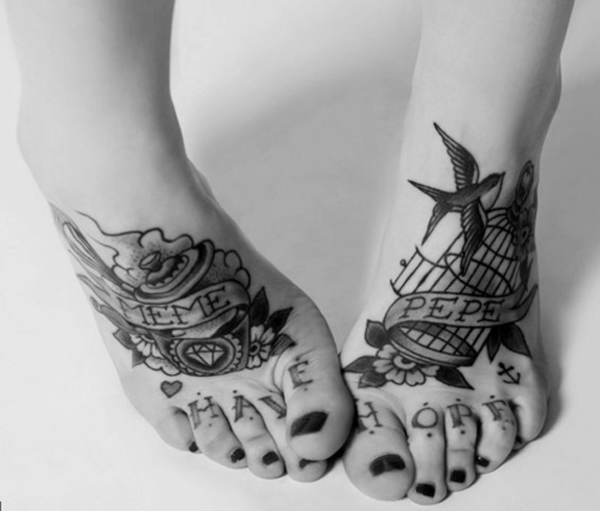 Swallow tattoo on foot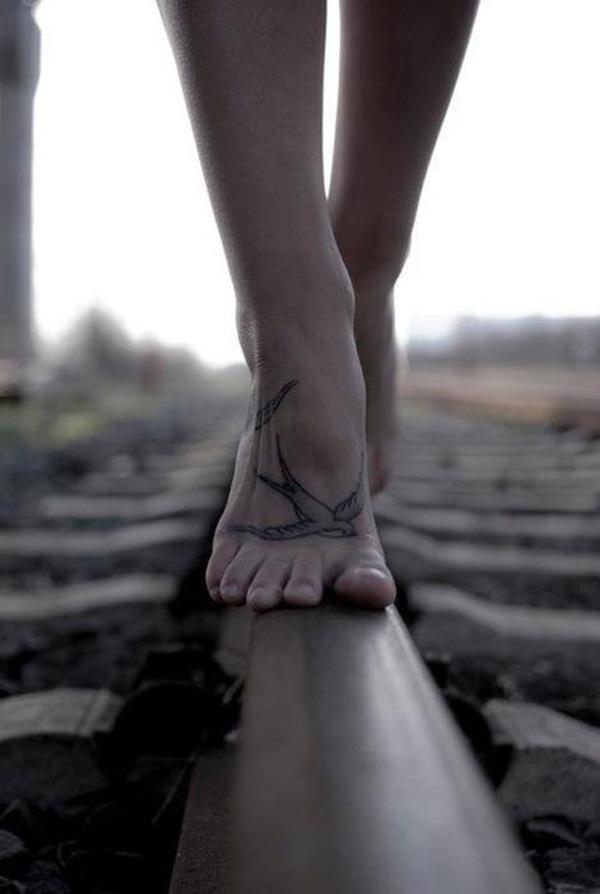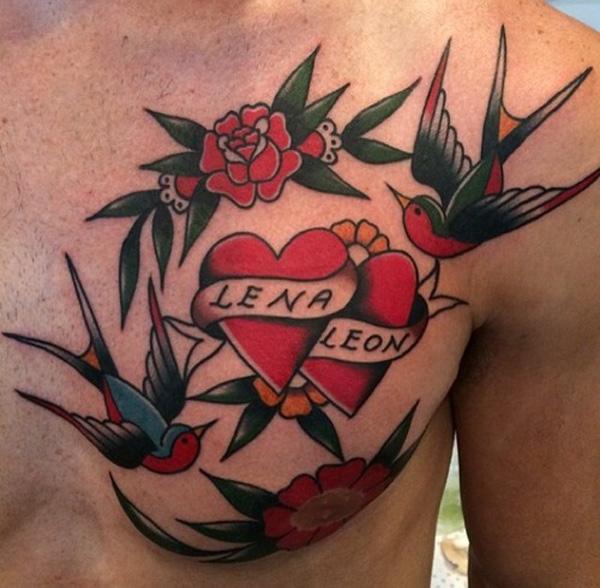 Swallow and heart tattoo on chest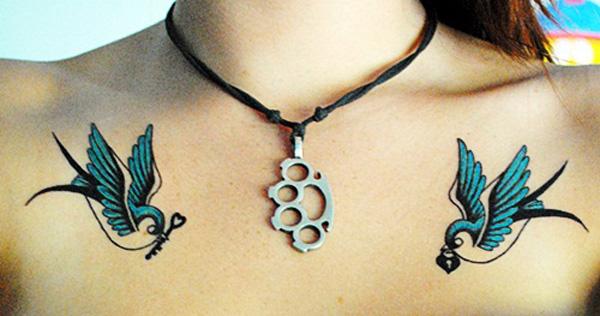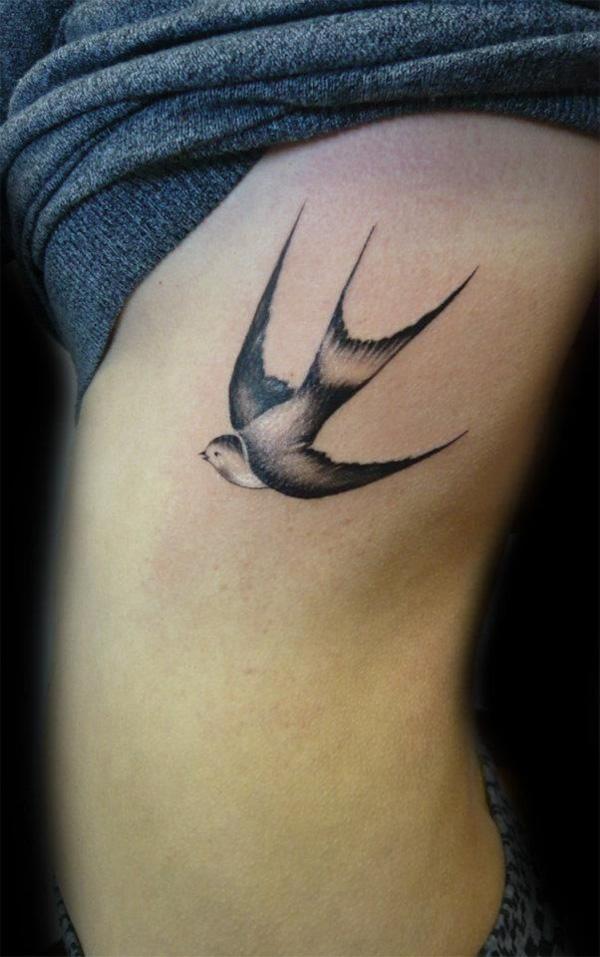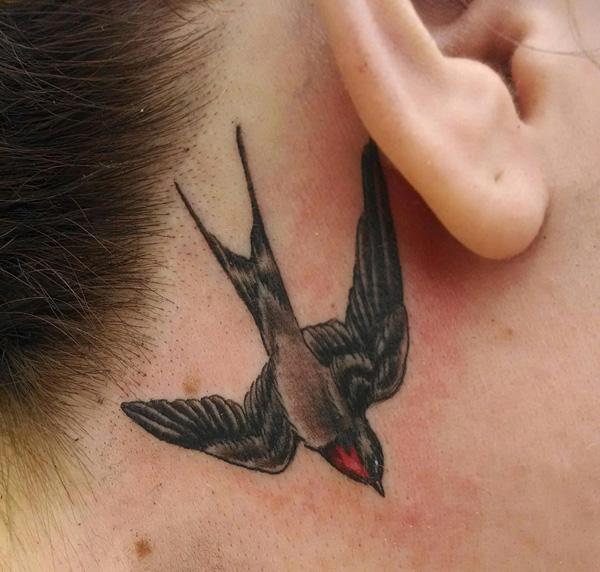 Swallow tattoo behind the ear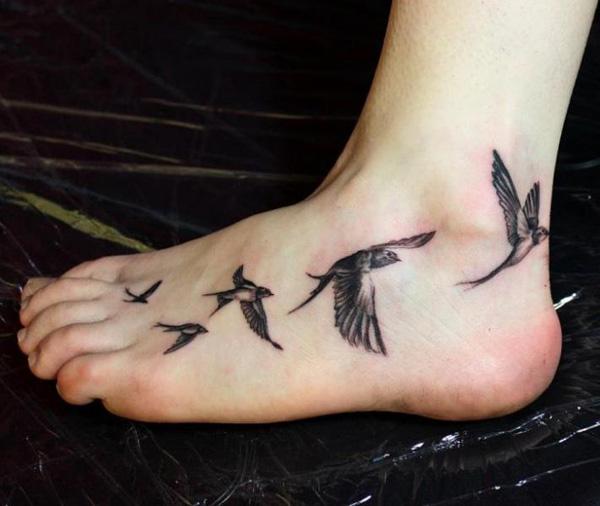 Foot Realistic Swallow Tattoo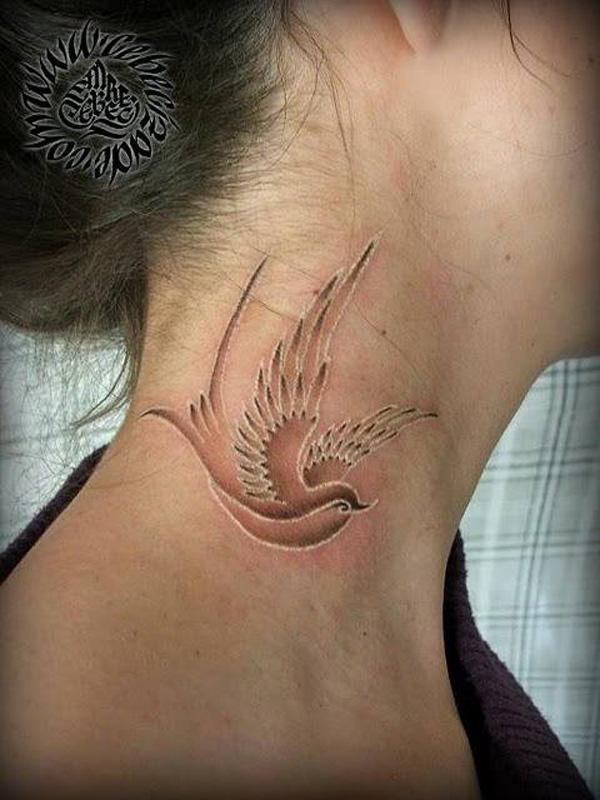 White ink swallow tattoo on neck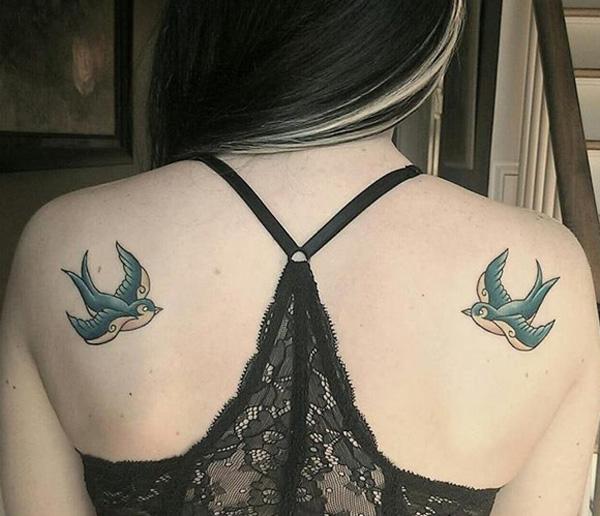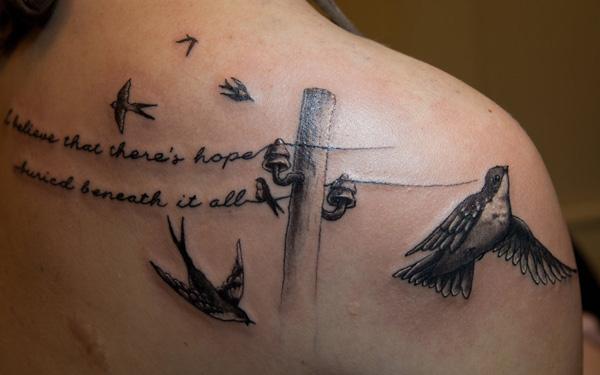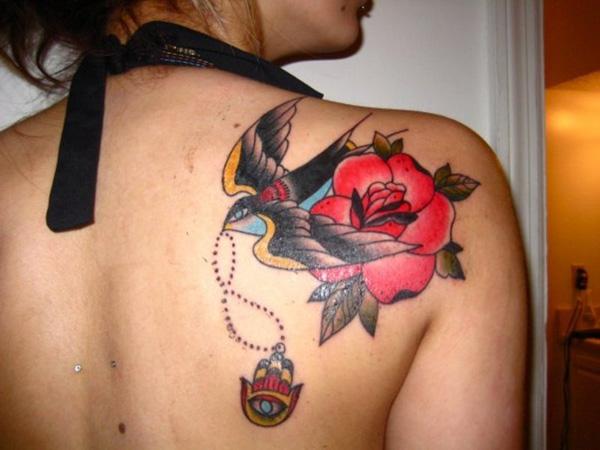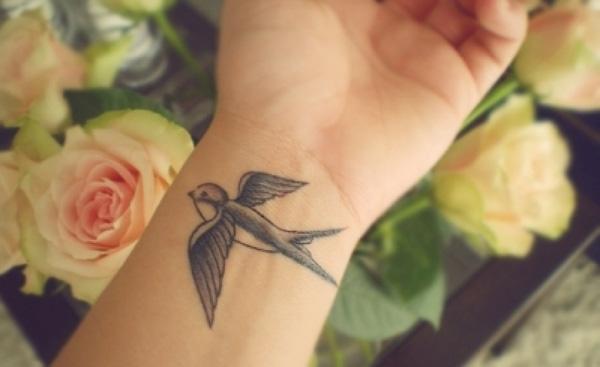 Swallow Wrist Tattoo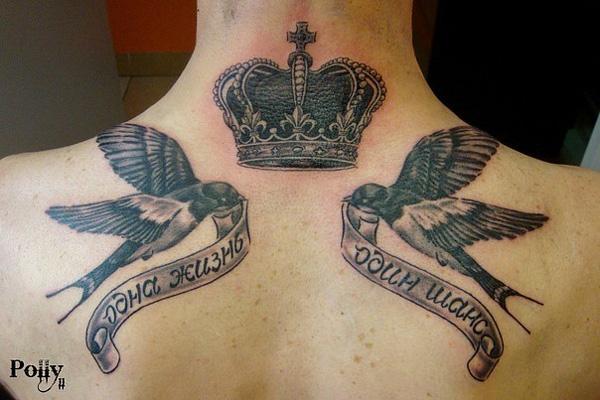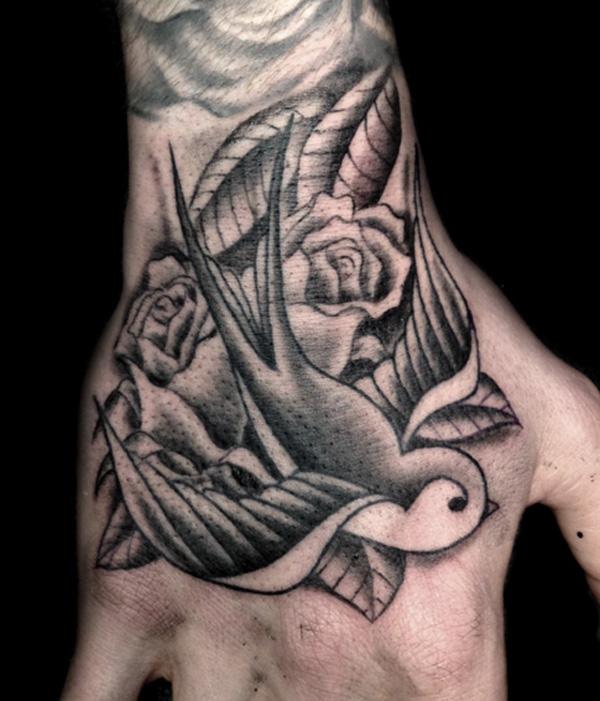 Black n Grey Ink Swallow Hand Tattoo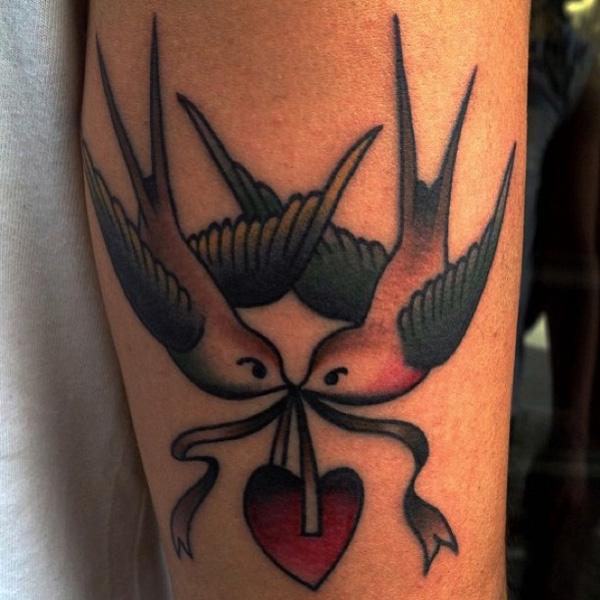 Swallow love tattoo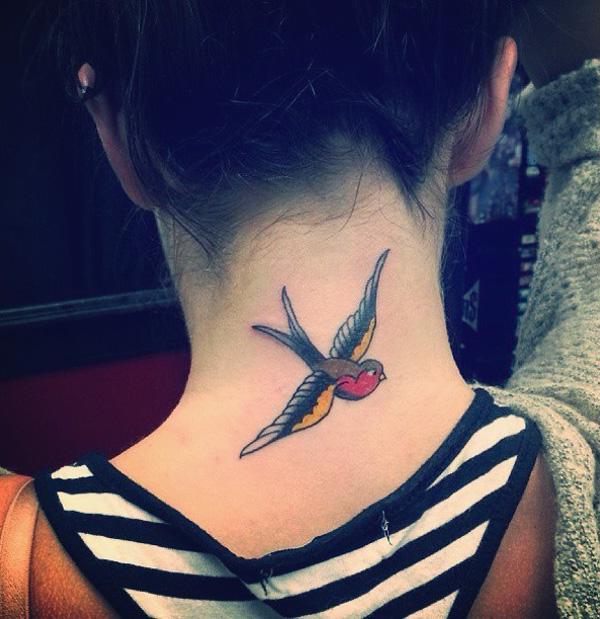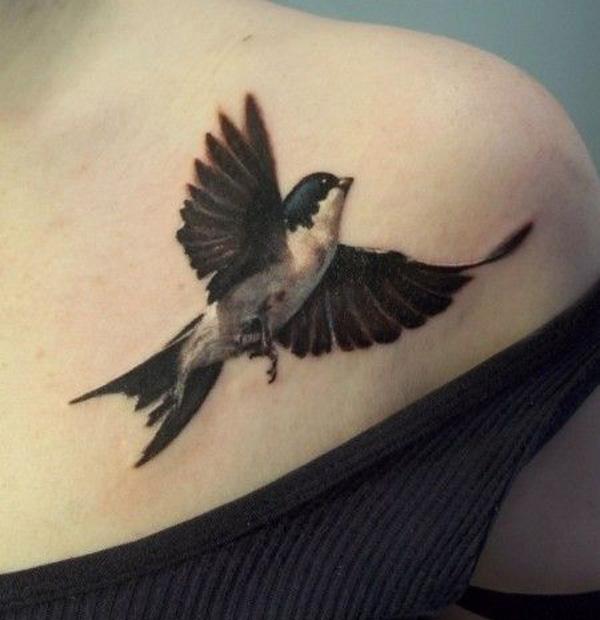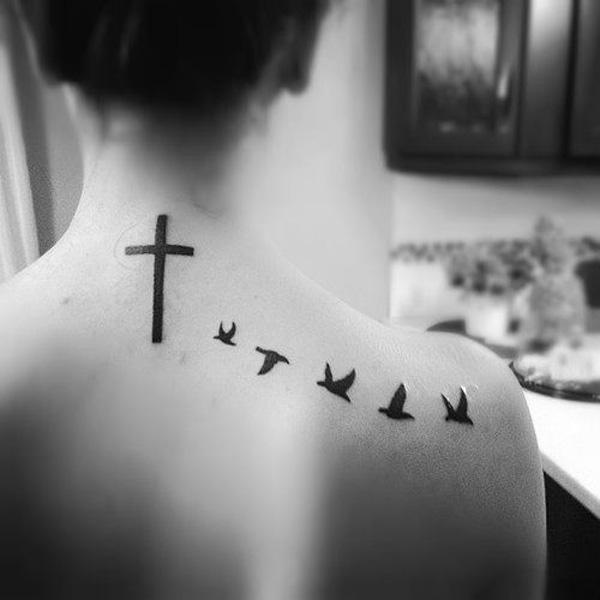 Small swallow and cross tattoo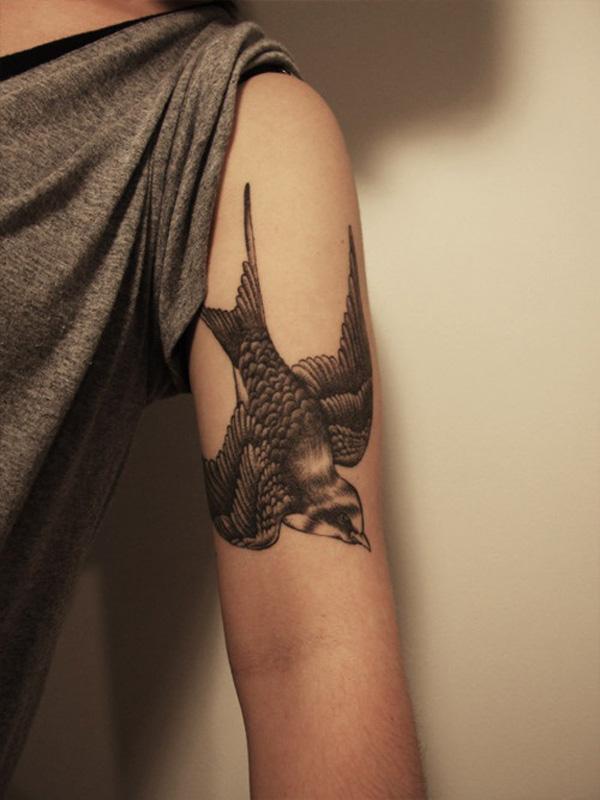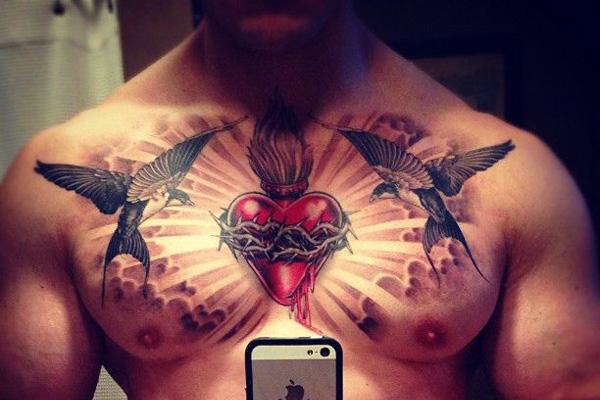 Swallow chest tattoo for men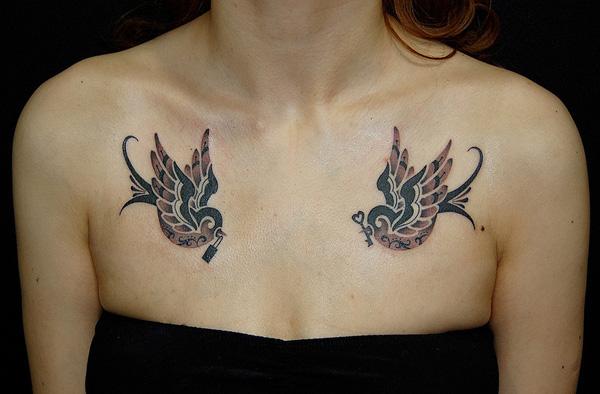 Swallow tattoo on chest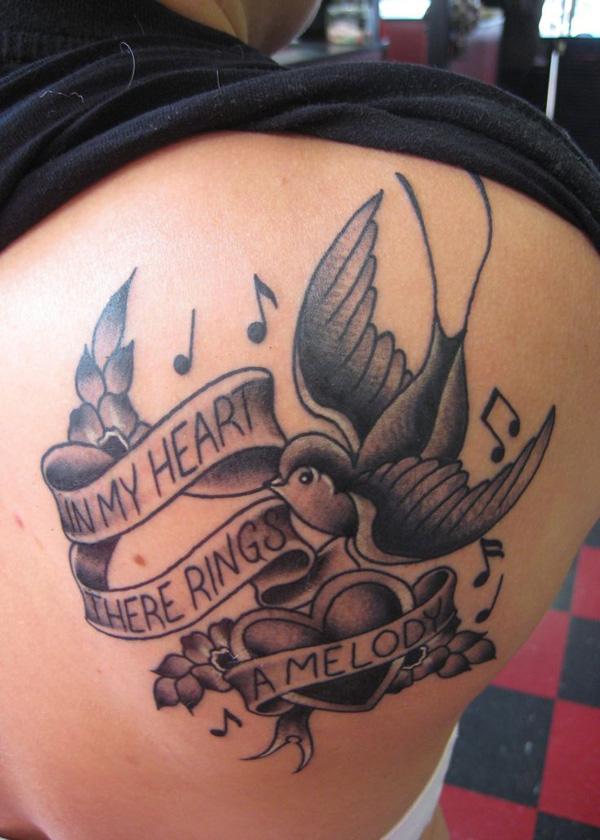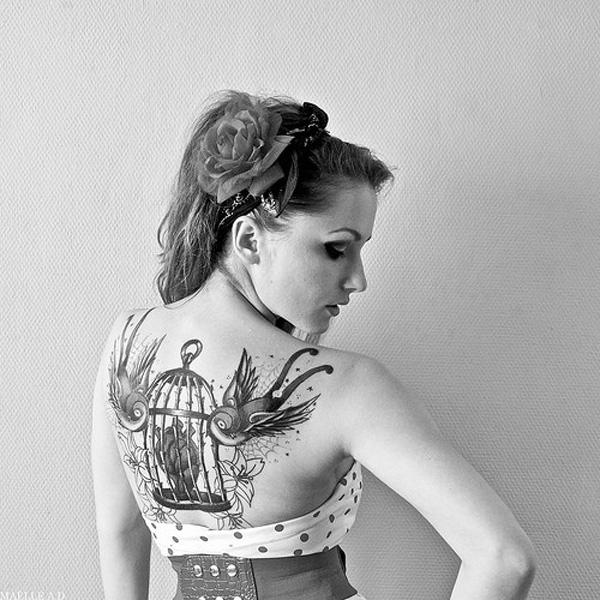 Swallow back tattoo