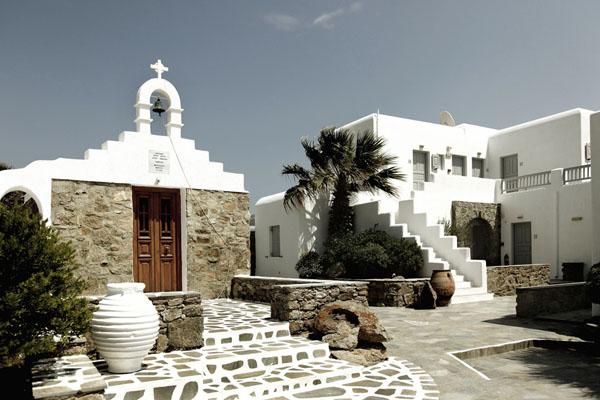 Based on the concept of providing the authentic Greek experience everyone is looking for, the San Giorgio Hotel on the island of Mykonos overlooks scenic panoramas of the Aegean Sea, captured from the property located between Paradise and Paranga beaches.
This luxurious Mykonos hotel encompasses 34 rooms, all created to welcome guests with their own charm. Travelers can choose between five types of rooms, measuring 25 and 55 square meters, while the spectacular pool and decking on the cliffs edge, alongside the seashore sun deck, introduces the Cycladic environment.
The "bohemian 60s meets Gypsy style" atmosphere was created by Berlin-based architectural studio Lambs & Lions with a few basic but important things in mind – guests are welcomed with a heat-repelling pure white architecture softened with the use of stone, given the possibility of either socializing with fellow travelers or enjoying interrupted private experiences alongside Greek surroundings and respected with an eclectic choice of accents. Its duality – both encouraging interaction between guests and offering the comfort of a private retreat – makes this island retreat a perfect spot for a carefree vacation.