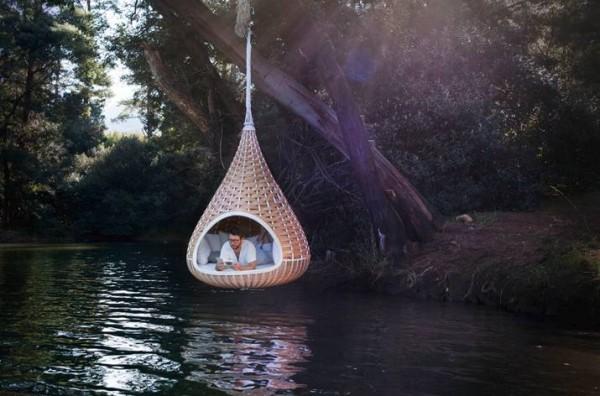 Nestrest, an innovative new hanging pod woven from supersize strands of DEDON Fiber by Daniel Pouzet and Fred Frety, two of Paris's most intriguing design talents.
Close collaborators of Jean-Marie Massaud, with whom they have forged new ways of working and approaching design, Daniel and Fred bring a rich diversity of experience to each project they undertake, alone or in a team.
Born and raised in Bucharest and a graduate of UP4 (Paris-Charenton), Daniel collaborated with Philippe Starck on large-scale architectural commissions before joining up with Jean-Marie. A graduate of Paris's prestigious ENSCI industrial design school, Fred worked with Marc Berthier, then with Werner Aisslinger, before joining up with Jean-Marie and Daniel in 2004. He has collaborated with them on projects ranging from bathroom fixtures to yachts to a sustainable village in the Philippines.