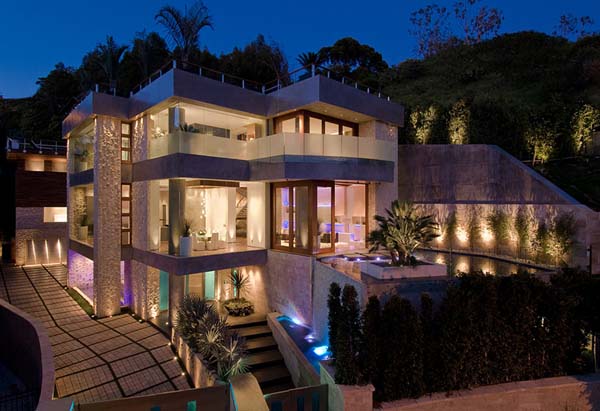 Built from concrete, glass and stainless steel, this extraordinary Californian residence is located at 9909 Beverly Grove, in Los Angeles, California. Every time you look at this 7,500 square foot home you will get an overwhelming feeling of modernism and freedom.
Built as a robust private home, it features amazing illumined waterways, mahogany walls and basaltic stone flooring. An interior staircase gracefully connects all the floors of the house, right up to the rooftop pool, where you can enjoy an unobstructed 360 panorama of Los Angeles and the Pacific Ocean. More mentionable features build a stronger picture of the residence: a gourmet top-of-the-line chef's kitchen meats you at the second floor, a master bedroom with custom glass doors and a private deck will ensure your rest, while the spa-like bathroom with steam washes away any hard day.
Just take a look at the pictures and watch out for fantastic details, because this residence can inspire you to dream and build. For sale here, the residence lacks only one thing: your opinion on where you would feel more comfortable if this was your home.