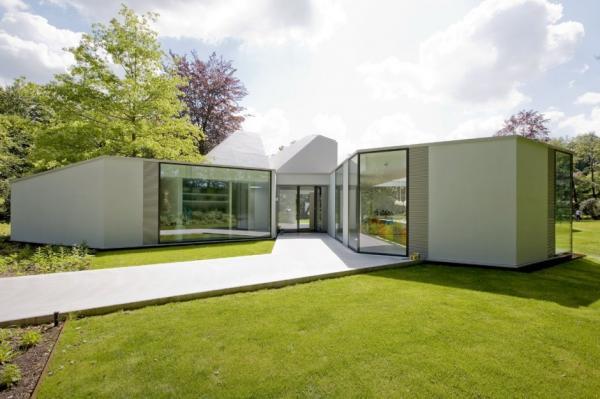 Dick van Gameren Architects designed the Villa 4.0 in Het Gooi, The Netherlands.
The principle guiding this most recent intervention being to create a house that is much more sustainable and able to reinstate the lost relationship between it and the landscape. There has been kept as close as possible to preserving the existing house, which gave the first step towards a sustainable end-result.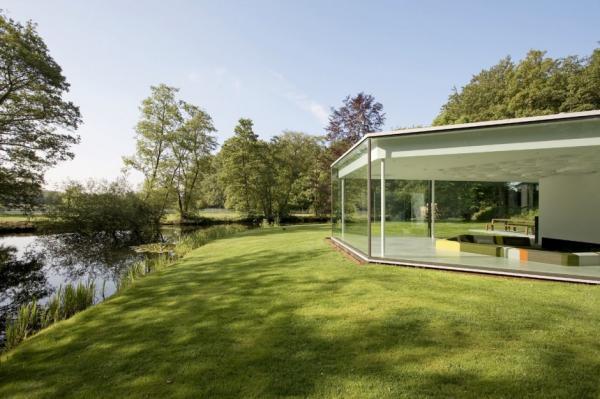 Taking the existing structure as the basis, the outer walls and roofs were modernized by adding insulation and replacing all windows and larger areas of glazing. The walls in the central section of the house were removed to create a new living hall looking out onto the surroundings on four sides.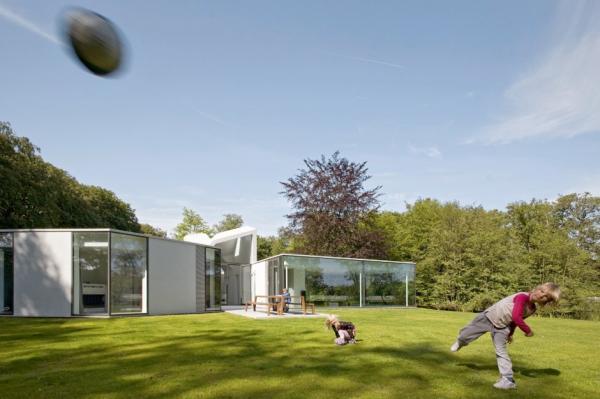 In addition, the physical bond between house and landscape has been consolidated by an all-glass pavilion attached to the living hall that reaches out to the brook flowing past the house.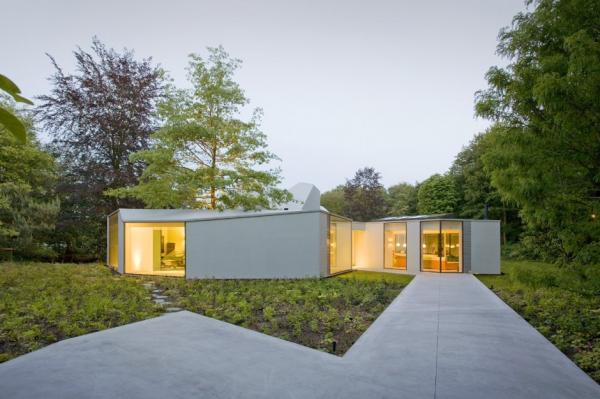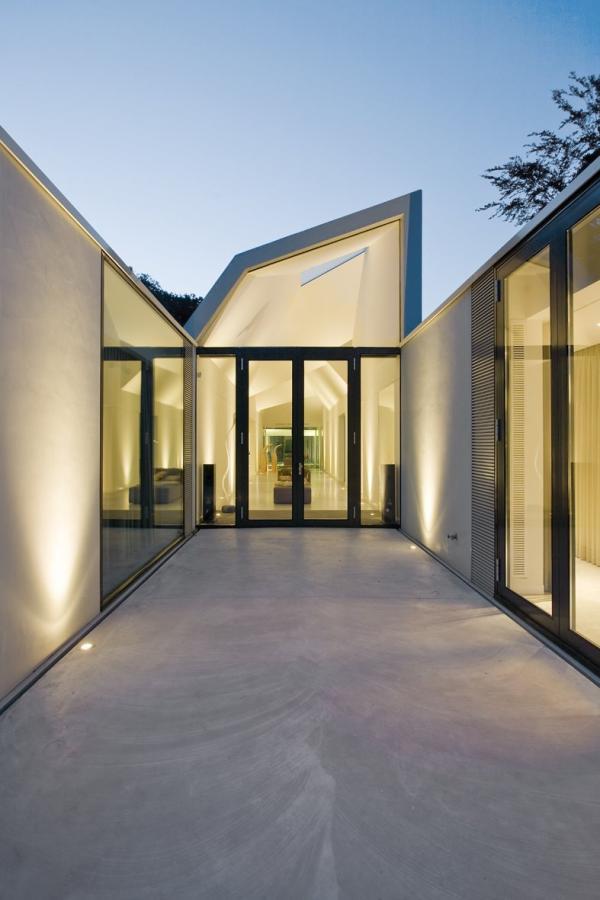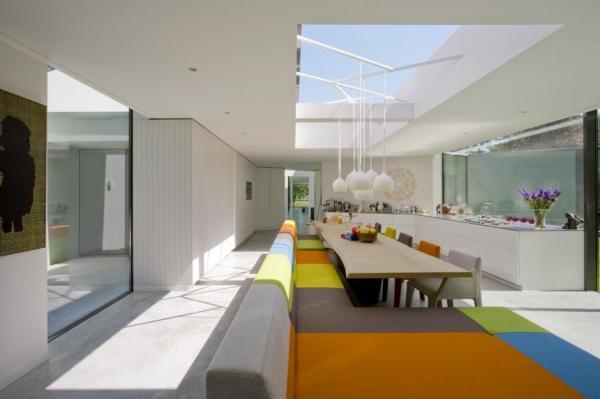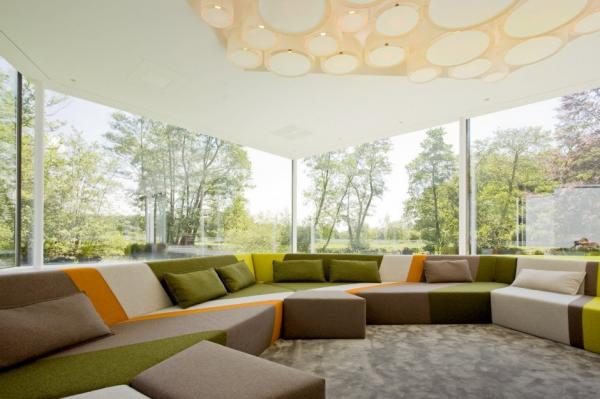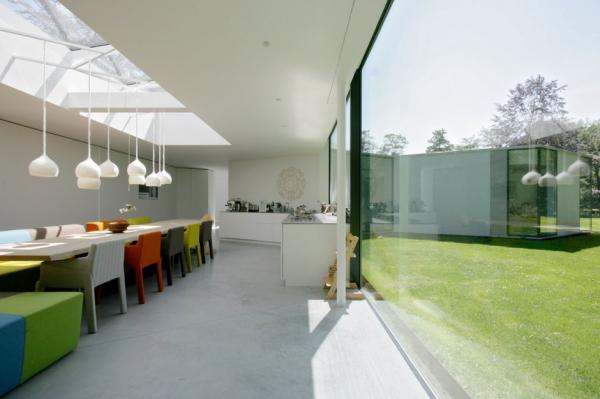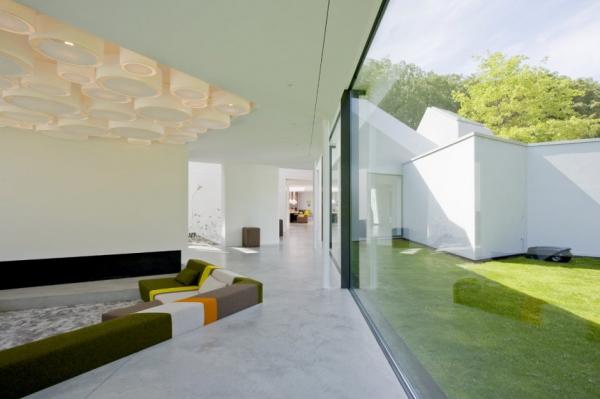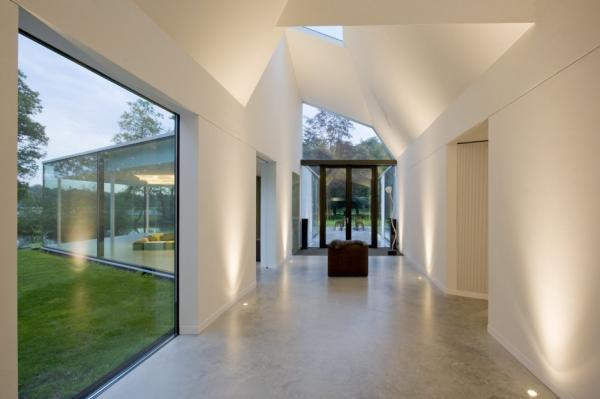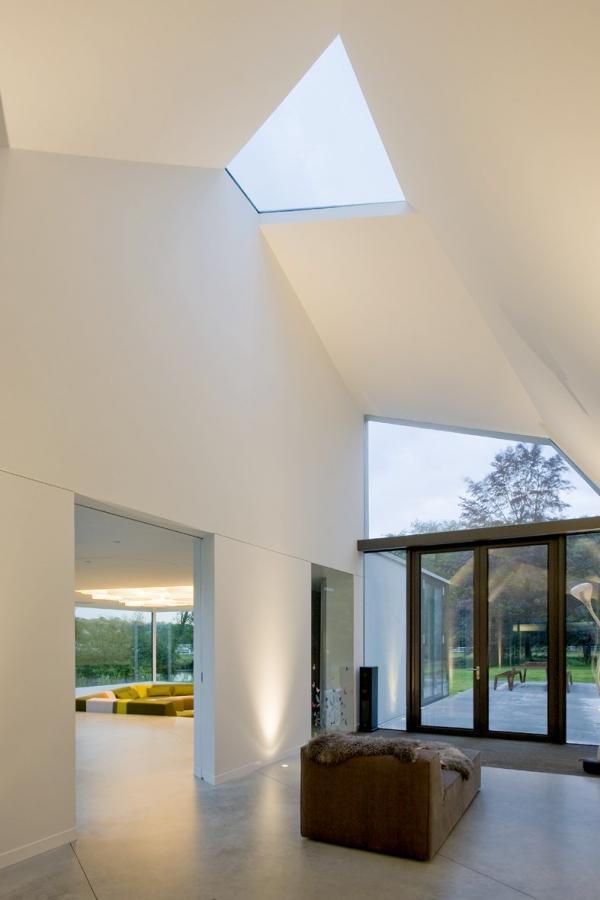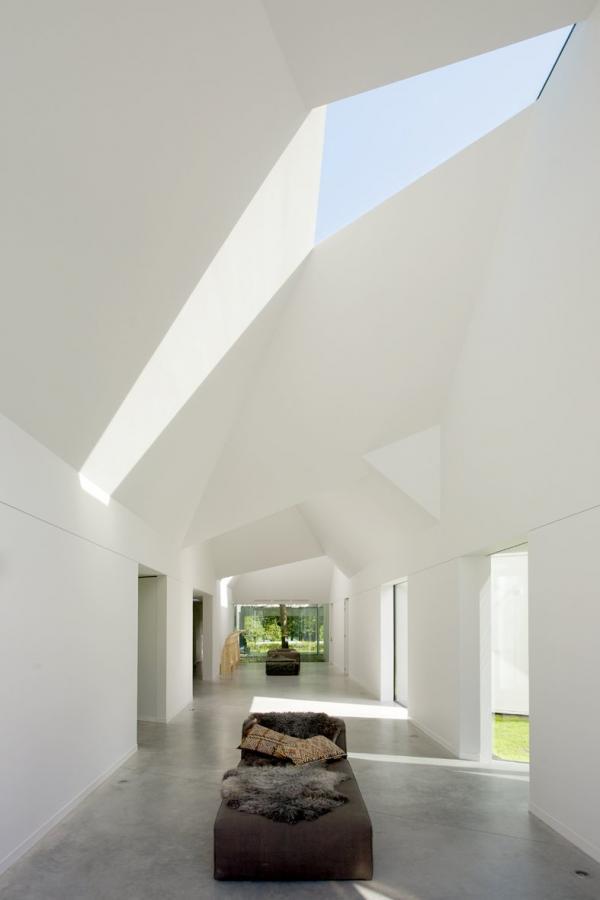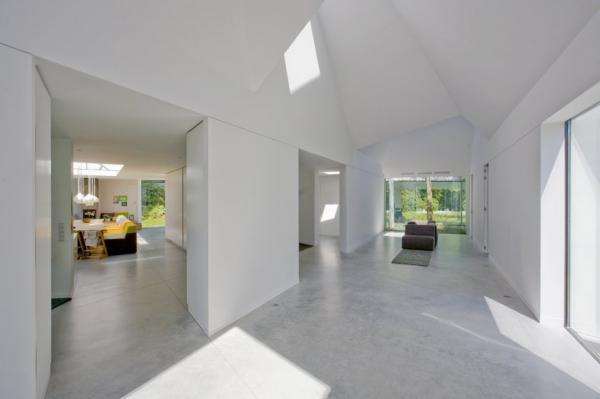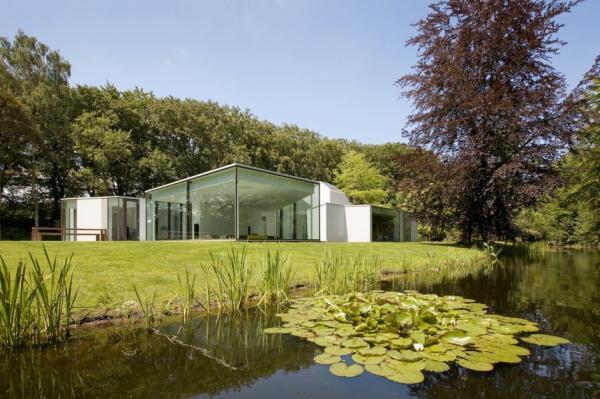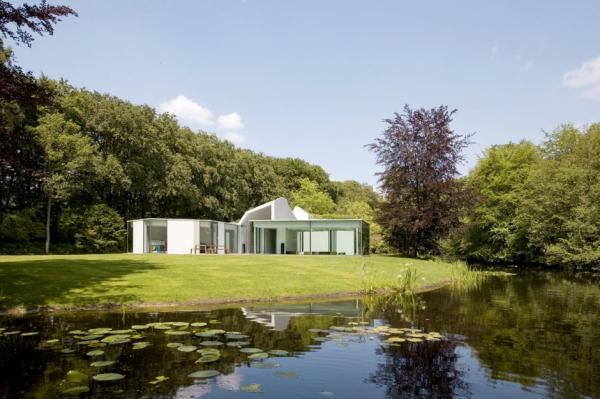 View the website