Kerby Rosanes is an illustrator based in the Philippines. He usually uses ordinary black pens and magically illustrates his own doodles with them.
His passion for this personal hobby turned out to be his part time freelance job after being recognized in various design blogs, international magazines and even online communities.
Most of his sketches and doodles are characterized by whimsical lines, patterns, characters as well as little elements which he spontaneously combines to create different intricate massive compositions which depicts his everyday experiences or even anything that inspires him.
He usually uses his Unipin Fine Liners and Moleskin Notebooks as mediums for his work. Although he has recently left his job as a graphic designer in a local company, he does not regret it as he can now finally pursue what he truly loves to do.
Now, he creates more art for personal projects as well as commissions for various clients. He even collaborates with other fellow artists and design agencies around the world. His devotion in what he does makes each art piece he makes worth it.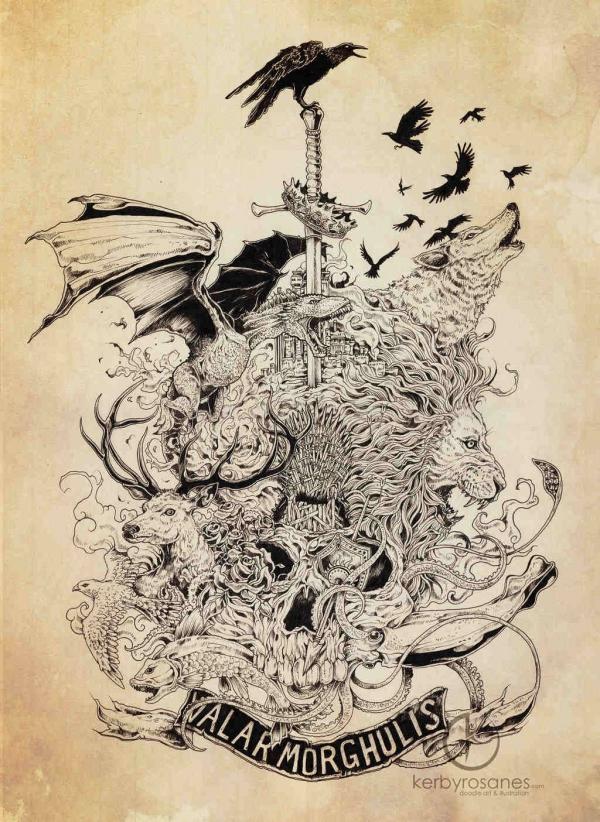 Valar Morghulis – a sketchy piece inspired by the themes of HBO's epic fantasy series, Game OF Thrones.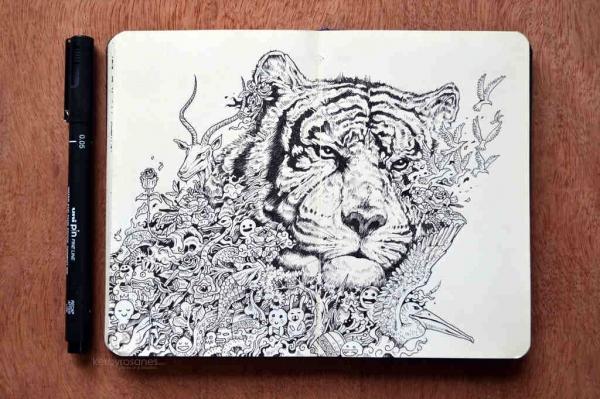 White Tiger – a sketchy piece made with Uni Pin Fineliners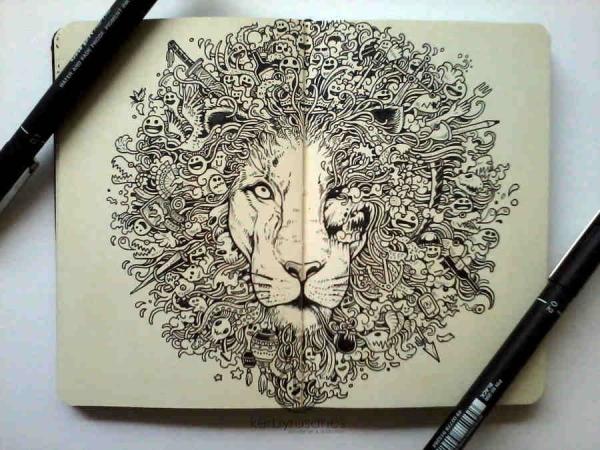 The King's Awakening – sketch by Uni pin black pens on Moleskine pocket sketchbook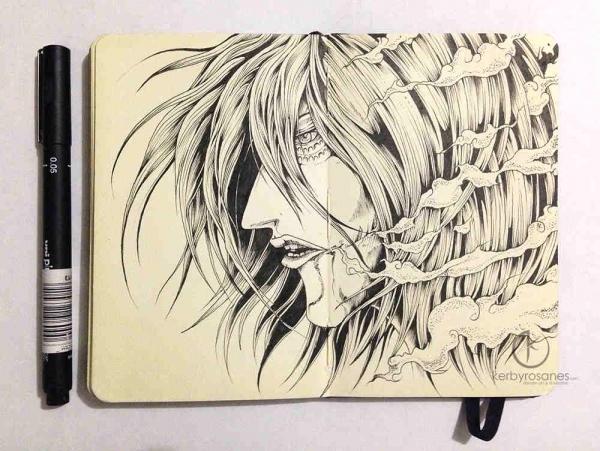 Female Titan – an artwork derived from the female titan character from the anime and manga, Shingeki No Kyojin / Attack On Titan.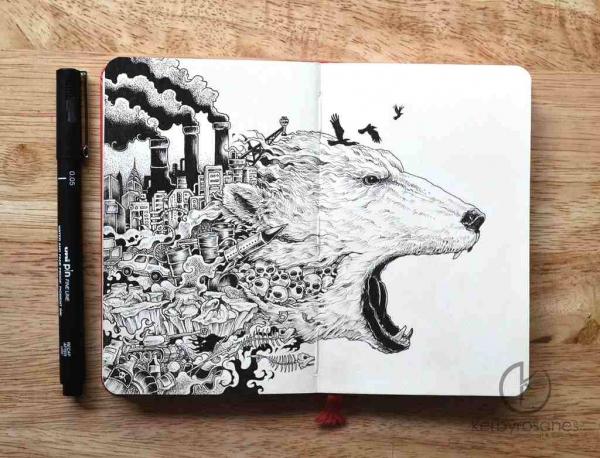 MELTDOWN – another take on the causes and threats of climate change. Deadly effects of global warming include drought, severe hurricanes, massive fires and melting of the polar caps. Is it already too late?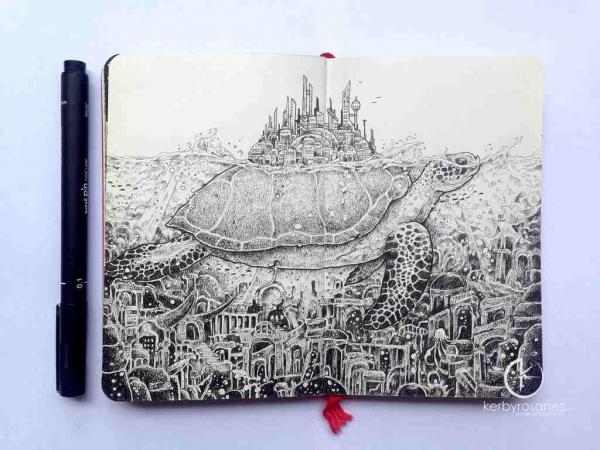 The Lost City , sketch using Uni Pin Fineliners.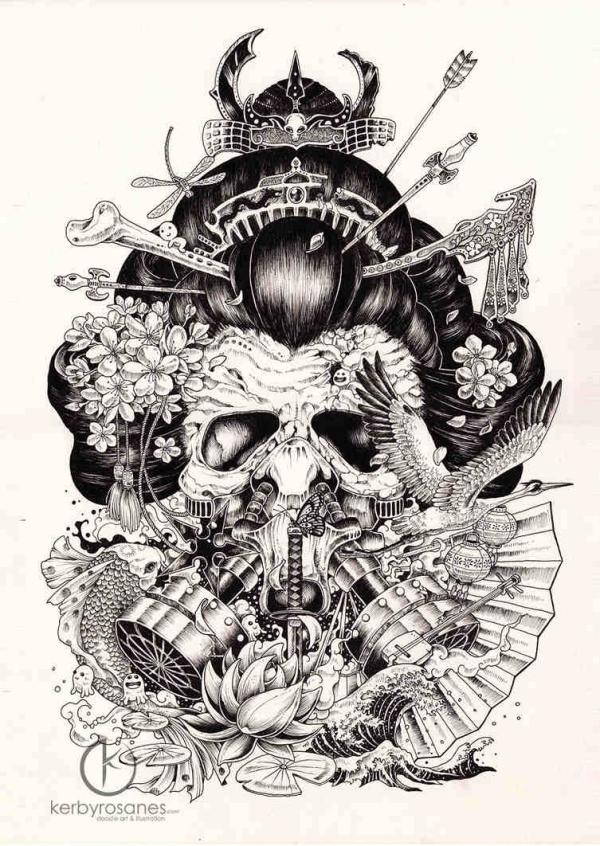 Legendary by Uni Pin pens on fine art paper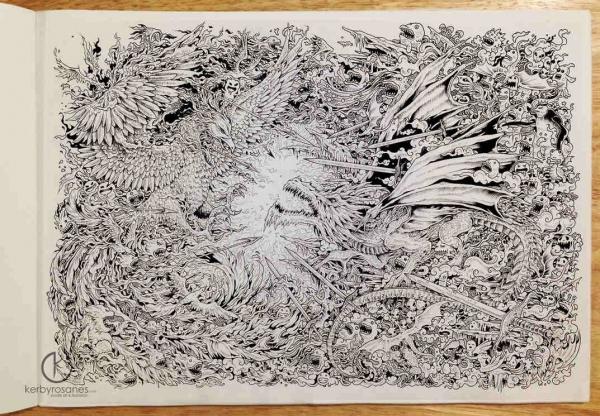 FIRE AND ICE – A doodle about the collision between a phoenix on fire and an icy dragon by Uni Pin Fineliners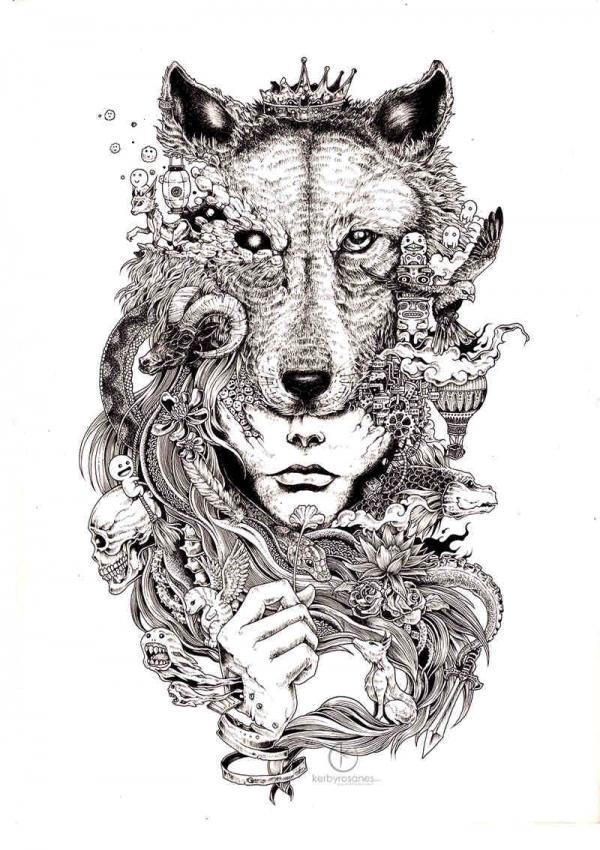 Coronation by Uni Pin pens on Hahnemuhle fine art paper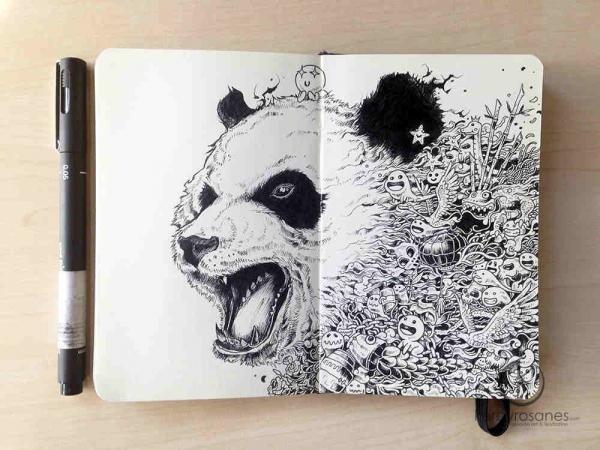 Black And White Cat Foot by Uni Pin Fineliners
If you would like to see more of his work, check his website