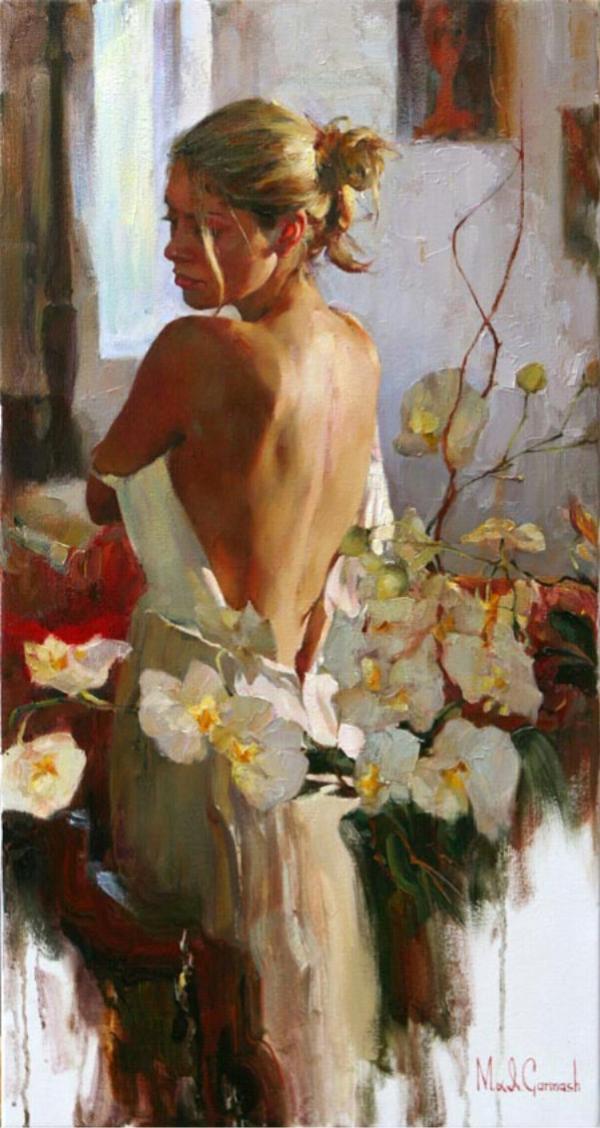 Michael Garmash was born in 1969 in Lugansk, Ukraine. He began painting at the age of three and started his formal education by six at the Lugansk Youth Creative Center. In 1987, he graduated valedictorian from the Lugansk State Fine Art College and started teaching there the following year. From 1989 to 1991, he served in the army and in 1992 began studying at the St. Petersburg Academy of Art.
Inessa Kitaichik was born in 1972 in Lipetsk, Russia. Since early childhood she has excelled in ballet, gymnastics and music. Inessa attended classes in all three disciplines and, after graduating from music and ballet school, entered the Lugansk Fine Art School at age fifteen. At seventeen she was accepted as that year's best undergraduate to the Lugansk State Fine Art School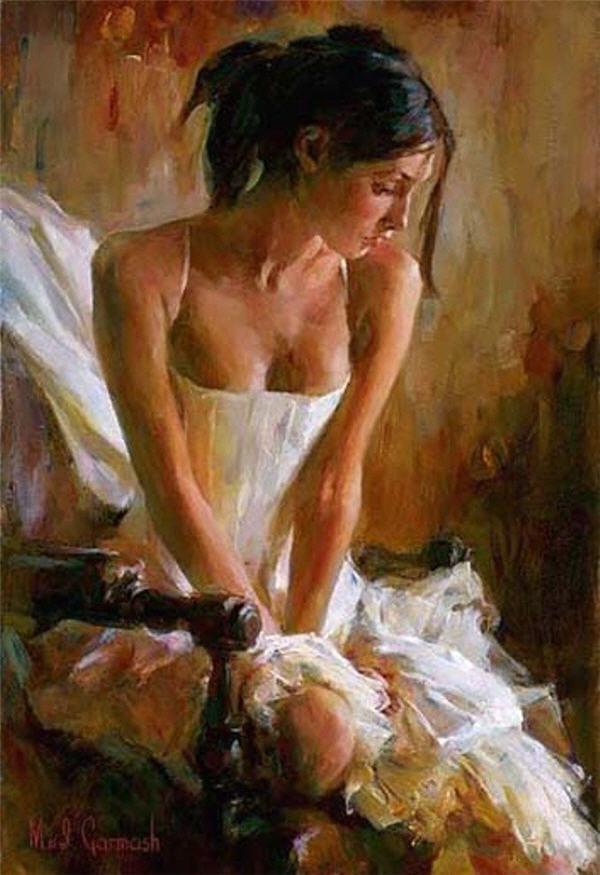 After their marriage, Michael and Inessa started to work together creating paintings, stained-glass windows, mosaics and drawings. They have exhibited in Sweden, France, Russia, Ukraine, Belgium and Finland. They continue working with their daughter Polina as a model and occasionally include themselves in their compositions.