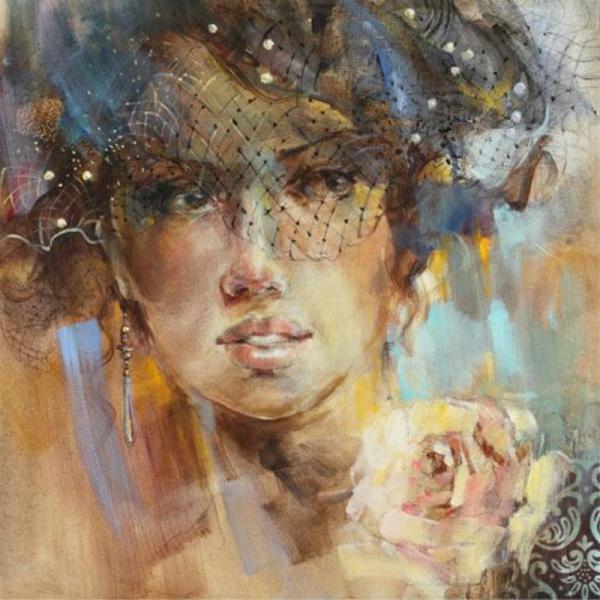 Anna is a graduate of the Russian State University For Arts, where she was awarded the distinction of high-class artist in 1991. Subsequently, she studied art in Germany, Belgium and Holland.
Born at the height of the cold war, Anna was exposed to very different worlds, that of the austere communist regime alongside the sophistication and femininity of her fashion-conscious mother. She excelled at art school, and enjoyed the freedom of learning and perfecting her technique in a variety of different media.
With her classic figurative forms, highly acclaimed Russian artist Anna Razumovskaya magically captures the lyrical romanticism of renaissance portraiture, while creating art that is completely modern and original. Anna is inspired by the graceful elegance of the female form, at turns, classically alluring, demure and provocative.
Her art has a pervasive sense of 'romanticism', and the passionate and dynamic application of paint on the canvas and the artist's signature use of expressive colour, combine to create her uniquely recognisable style.