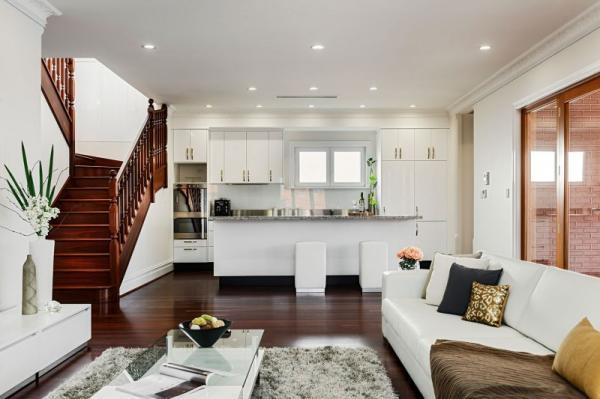 Designed by Perth-based Cambuild, the stunning interior project Queens is a sumptuous four-storey home that's been meticulously restored, seamlessly extended and tastefully renovated in sympathy with the heritage of the original home.
With tuck-pointed brickwork. Solid timber staircases. Jarrah floorboards. Two gourmet kitchens. Every element has been carefully considered and crafted, making this home a testament to what's possible.
Ducted air conditioning with humidity control, smart wiring and a CCTV system are additional highlights and the inclusion of eight-foot doors, commercial-grade switchboards and LED lighting throughout meet the owners requirements to future proof this character renovation.