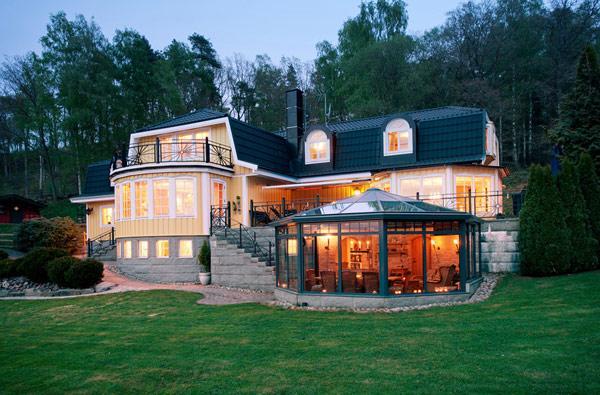 The peaceful and Spacious Villa in Sweden is composed of a main residence, garage, stables and a large side building with four parking spaces and private offices.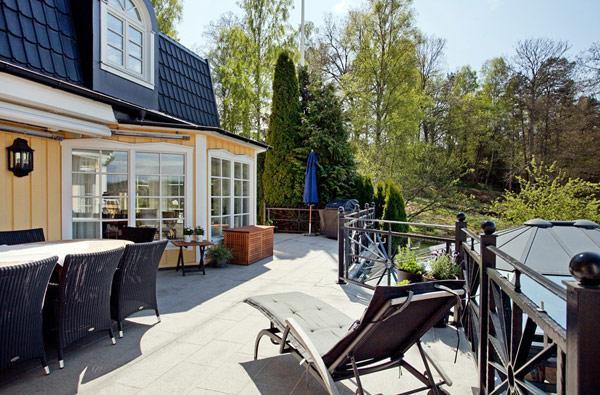 The exclusive main villa is surrounded by a lovely garden with large lawns and ornamental stone. With a total floor area of 450 square meters, the inhabitants of this home have plenty of space for relaxation and family activities. The interiors are mesmerizing and blend modern comfort with elegant traditional details. Once inside, a potential visitor is overwhelmed with the spacious entrance hall, which communicates with the living room, kitchen and library.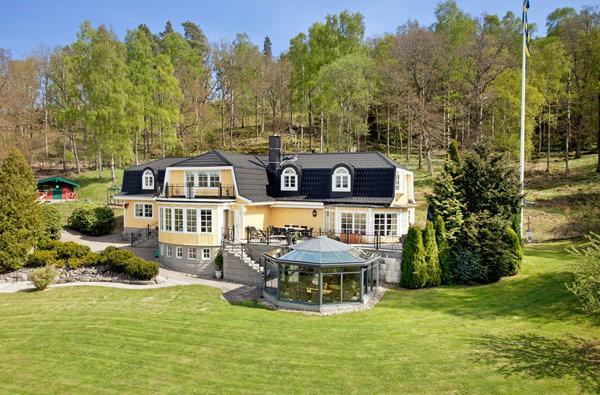 A beautiful and well-placed fireplace provides light and heat, while contributing to a romantic atmosphere. The dining area is surrounded by a glass pavilion, with views towards the garden.