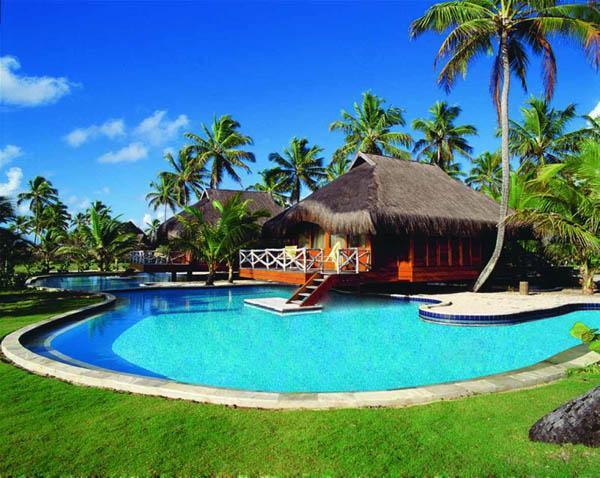 Perfect for romantic getaways and honeymoons, the exotic Nannai Beach Resort in Porto de Galinhas is defined by comfortable luxury and the constant proximity to water.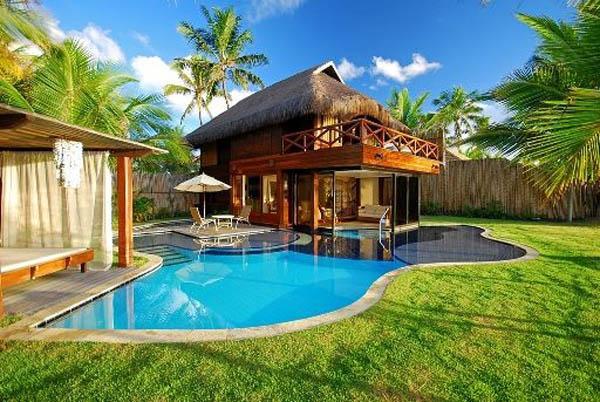 Extending over 6,000 square meters, the huge swimming pool is divided between different zones for relaxation. Swimming lanes lead to beaches overlooking the ocean, Jacuzzi welcome those looking for luxurious bubbles, while water volleyball lovers have their own pool area and children can enjoy special water zones built with safety and fun in mind.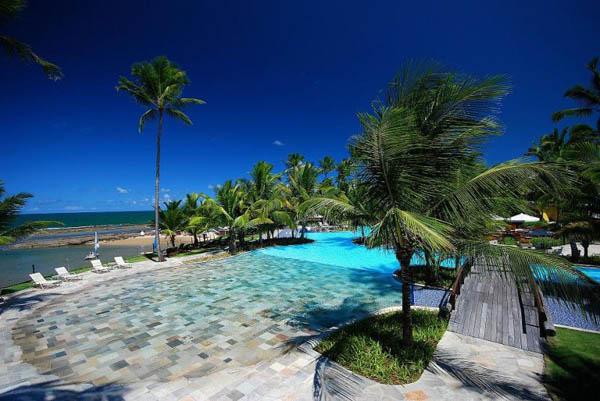 Equipped with 42 apartments and 49 bungalows, the alluring Brazilian resort also boasts a restaurant, a bar and a beach bar, all constructing the sense of a natural reserve adorned with modern luxury details. The Brazilian retreat merges adventure and relaxation in a complete package – the Tyrolean traverse takes you up over the luscious surroundings, water sports introduce you to azure waters, while tennis, beach soccer and beach volleyball courts alongside the fitness center keep you in shape. The steam sauna is there to relax your body after enjoying the day under Brazil's sun.