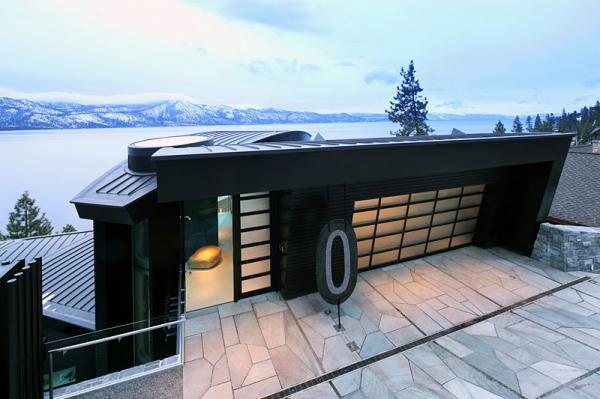 Capturing the natural beauty of the massive granite boulders nestled in the sand beneath the crystal clear waters of Lake Tahoe, Nevada, together with the pristine alpine sky of the Sierra Nevada Mountains in a single gaze, is a vision that continues to elude the accomplished artists. The "Lake House", as it is modestly referred to by the owners, exudes the true essence of the "Lake of the Sky". No detail was overlooked in design and functionality when creating this architectural tour de force. Exquisite features include glass elevator, six level glass stairwell, gym, and private pier.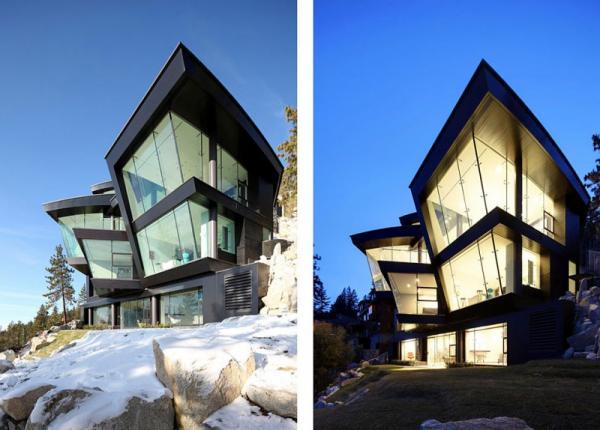 San Francisco-based studio Mark Dziewulski Architect has designed the Cliff House project, referred to as "The Lake House" by its present owners.
Started in June 2006 and completed in February 2010, this 8,694 square foot five story contemporary home all made of steal, concrete and glass features four bedroom, four bathroom, a glass elevator, a six level glass stairwell and of course a private pier.