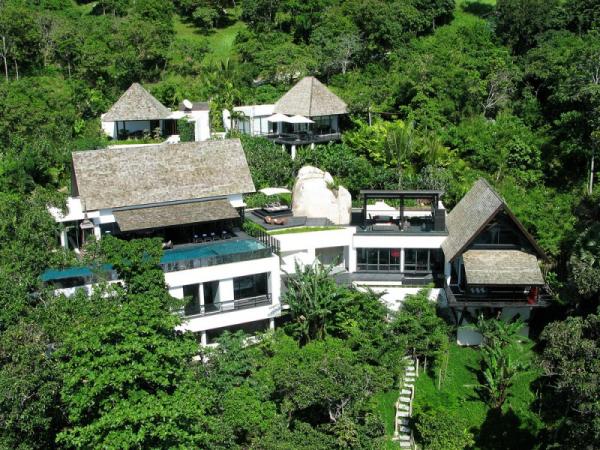 Located in Millionaire's Mile, on the island of Phuket, Thailand, Villa Yin is one of the most beautiful Villas to spend holidays. The interior fuses traditional elements of design with modern ones, creating a unique atmosphere that is incredible.
"Escape into a world of ultimate beauty. Villa Yin fuses bold antiques such as 14th and 15th century Thai Buddhas, and ancient Burmese gongs, with modern works by artists Xiu Ciu Wen, David LaChapelle and Andy Warhol.
The attention to detail is astounding. Sleek materials such as dark hardwood terracing, marble and granite highlight the unique design statements introduced throughout the property: plate glass vanities and shower screens with pebble and bamboo inclusions, iridescent beaded bathtubs and glass stairways.
Villa Yin's five Thai-style pavilions – the entrance, guest, outdoor, main and master pavilions – are all connected by footpaths, but secluded by design.
The state-of-the-art Villa Yin kitchen from Minotti, Italy, winner of Wallpaper Magazine's Kitchen of the year 2006 and other luxury features such as wine cellar, sauna, massage room and home cinema all add to the beautifully appointed outdoor dining and chill out area with a 19-meter marble pool and expansive entertaining platforms."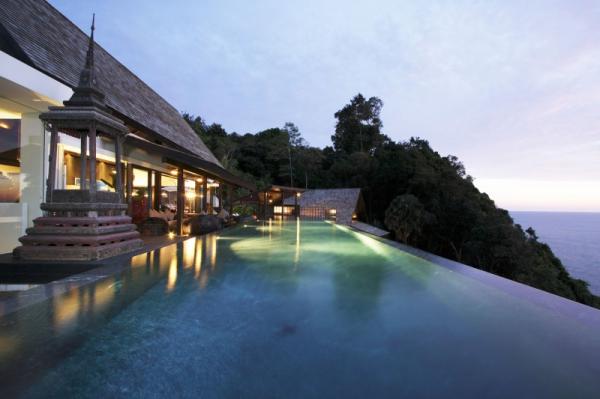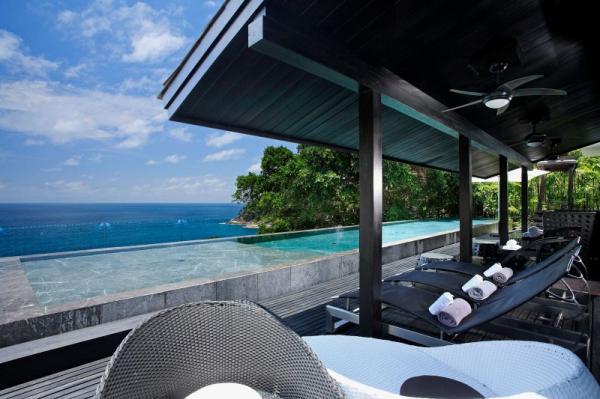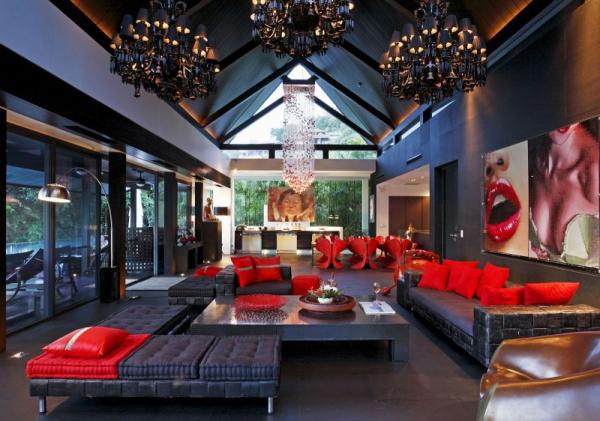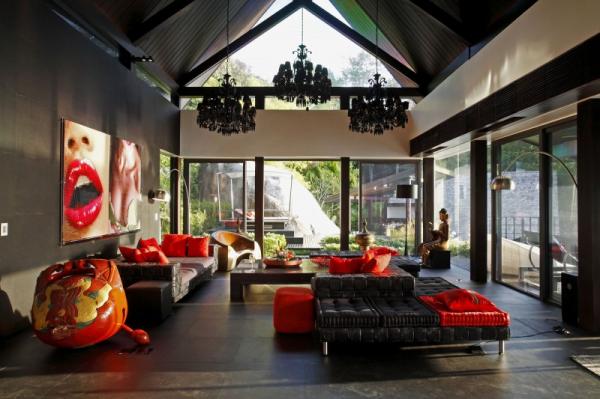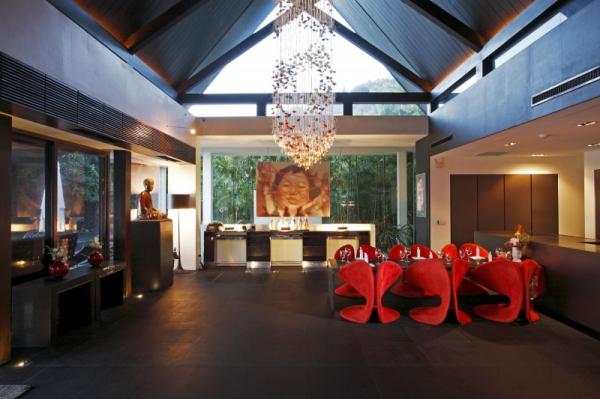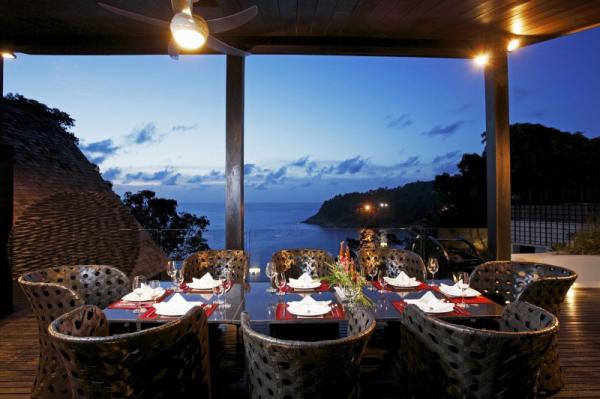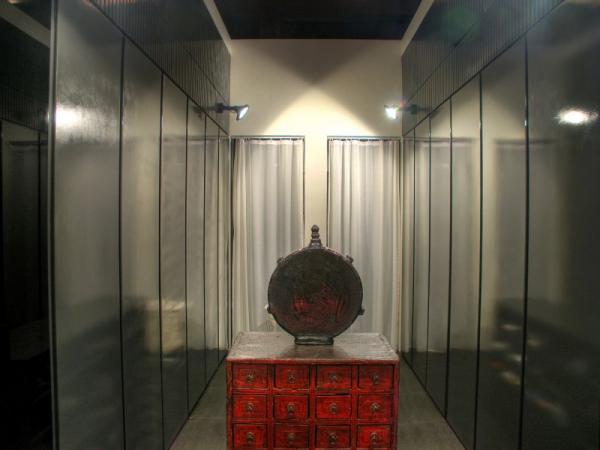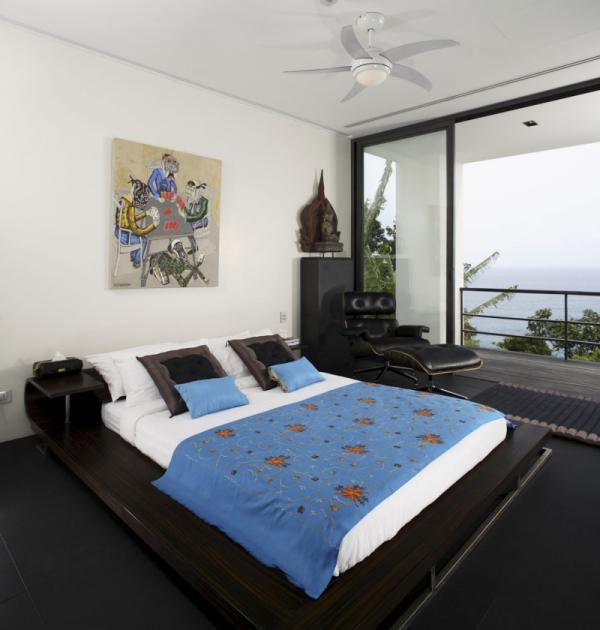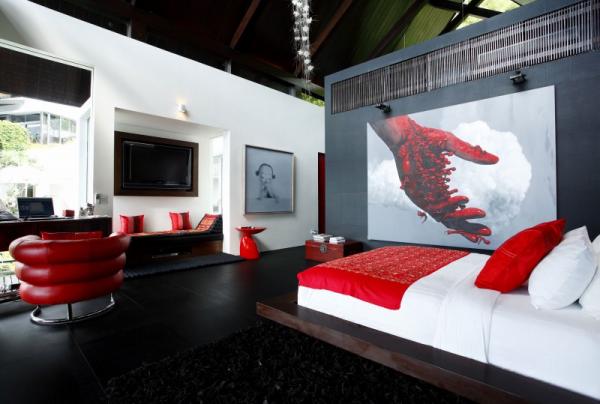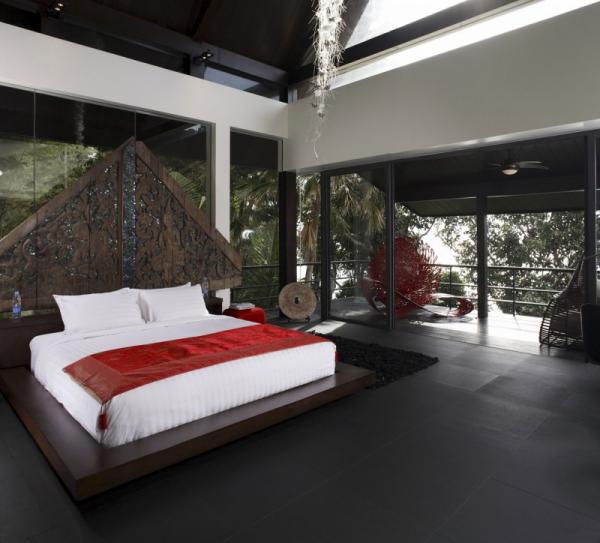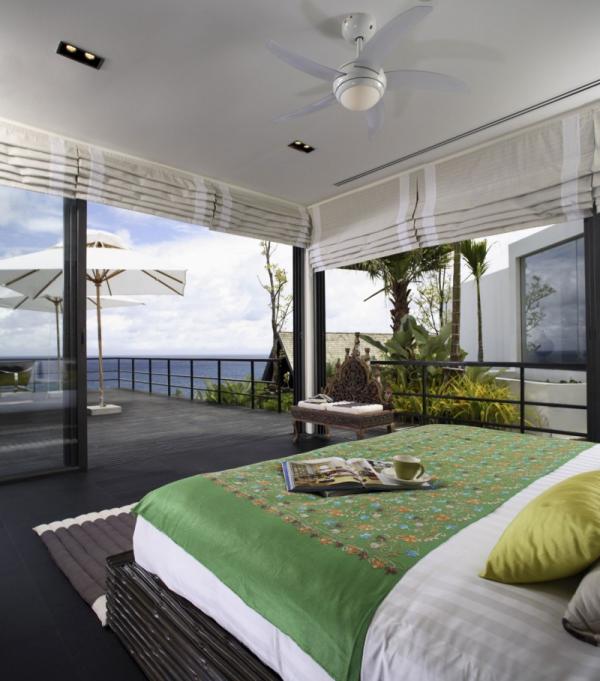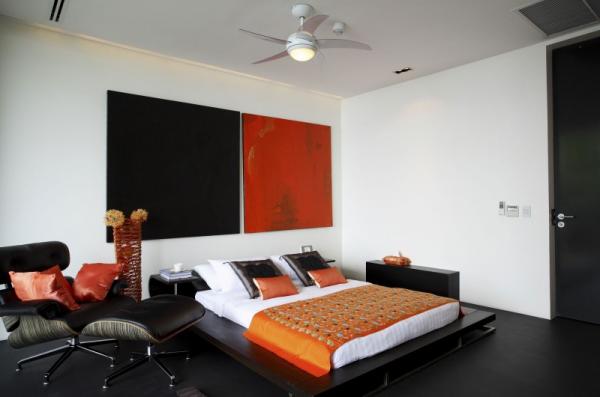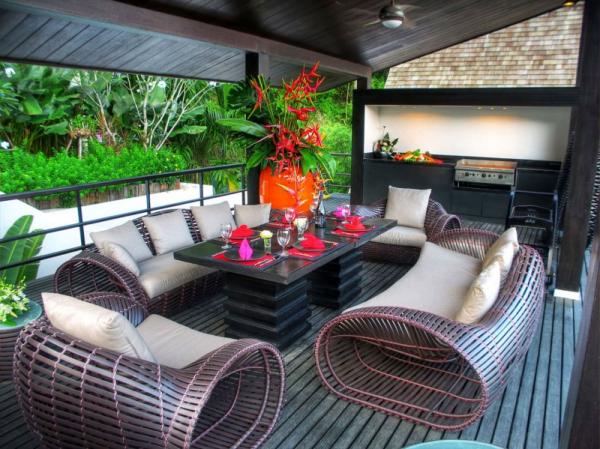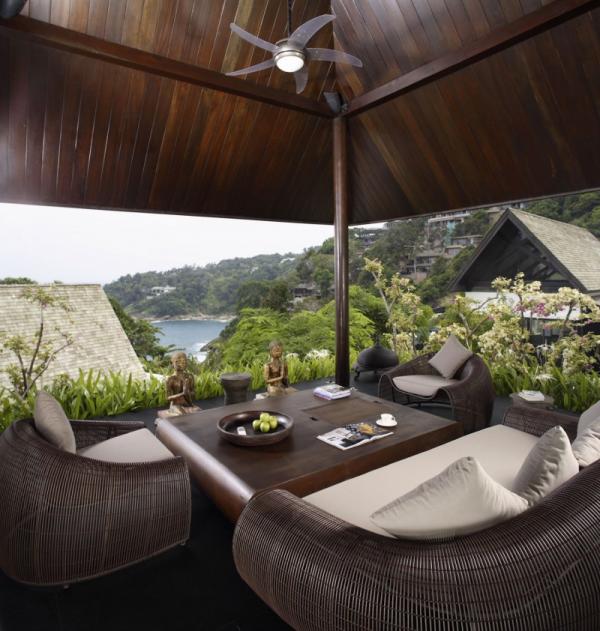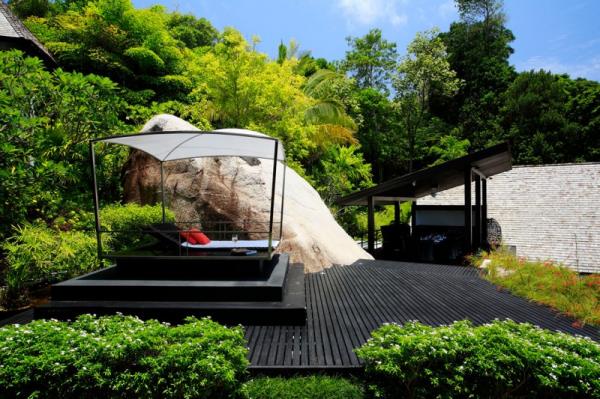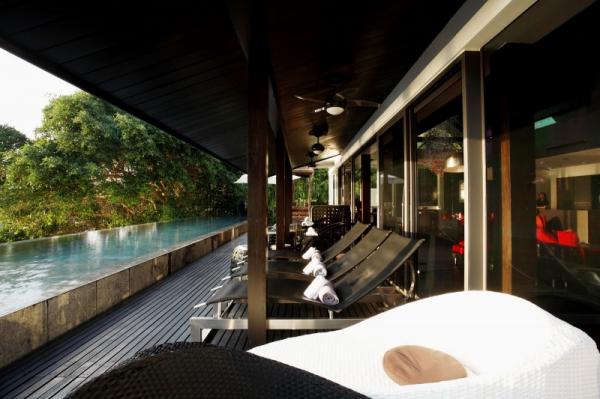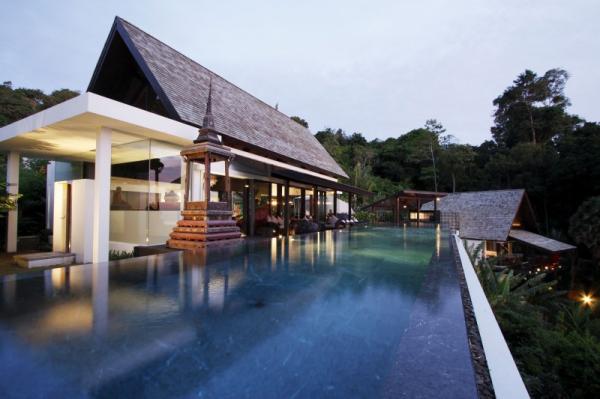 View the website