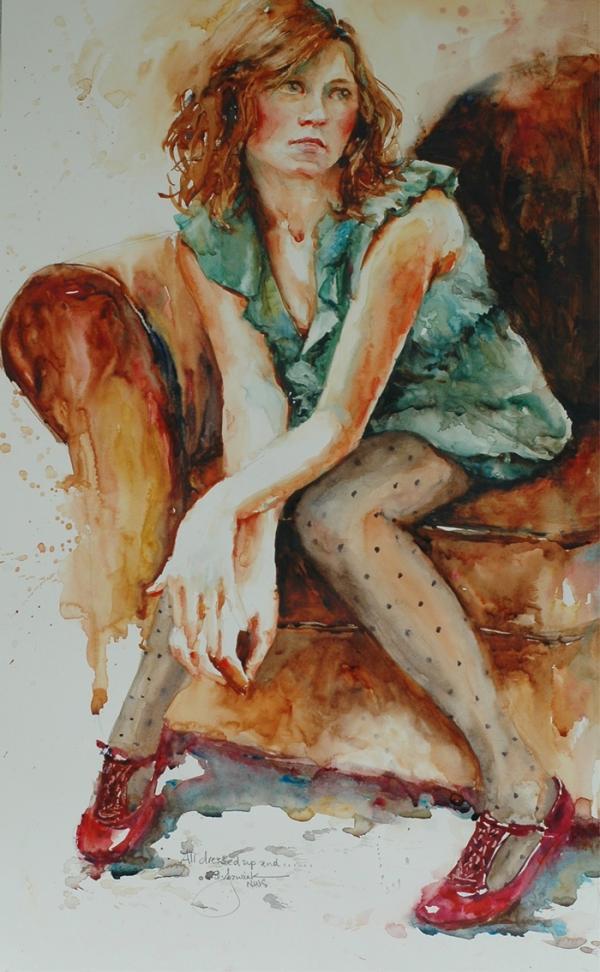 Watercolor Paintings by Bev Jozwiak. Bev was born in January 1953, in Vancouver, Washington. She graduated from Western Washington University in 1976 with honors. Bev Jozwiak paints very directly, placing watercolor paint on the paper with very little mixing on the palette.
"I use lots of varied color in my blacks to keep them from going flat, in my whites to keep them glowing, and even in my skin tones to keep them interesting.
Emotion plays an important part in every successful painting, so I choose only subjects that call to me and that gives my work energy and excitement".