Music ear tattoo
Visibility is one of important considerations for people to get tattoos. There is no make up that could hide your tattoo inside or behind the ear, just like ear piercing. It's sensitive to get the one as ear tattoo is much visible on the body.
Ear tattoo is a perfect choice for those who love tattoos so much and want to use tattoos to express themselves. It's normally not the first tattoo for people to get. It looks weird and you will see minimalist style of a lot of popular tattoo ideas in or behind ears. Music note, flower, feather, bow, etc. are good subjects for ear tattoos.
It's getting more and more popular to get an ear tattoo as celebrity Miley Cyrus got a "Love" tattoo inside of her right ear. In this post, you will enjoy the collection of 55 incredible designs of ear tattoos. Pin It if you like any of them.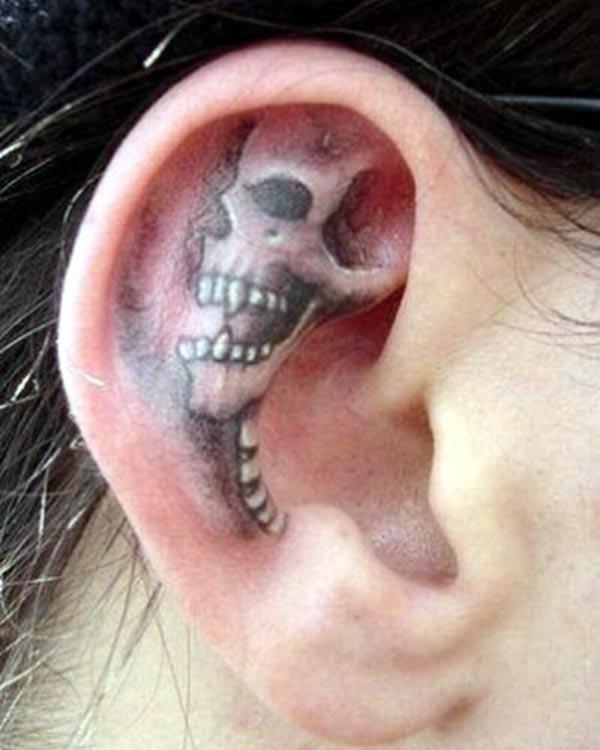 Skull ear tattoo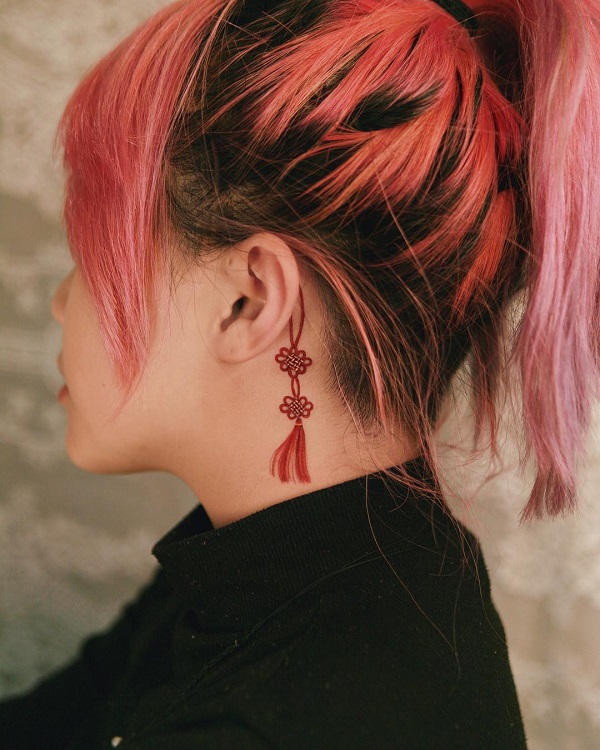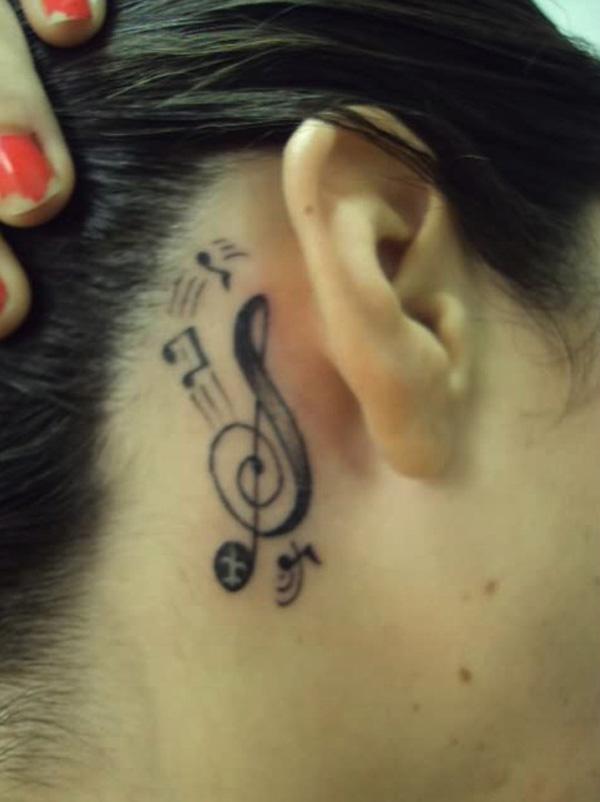 Music notes ear tattoo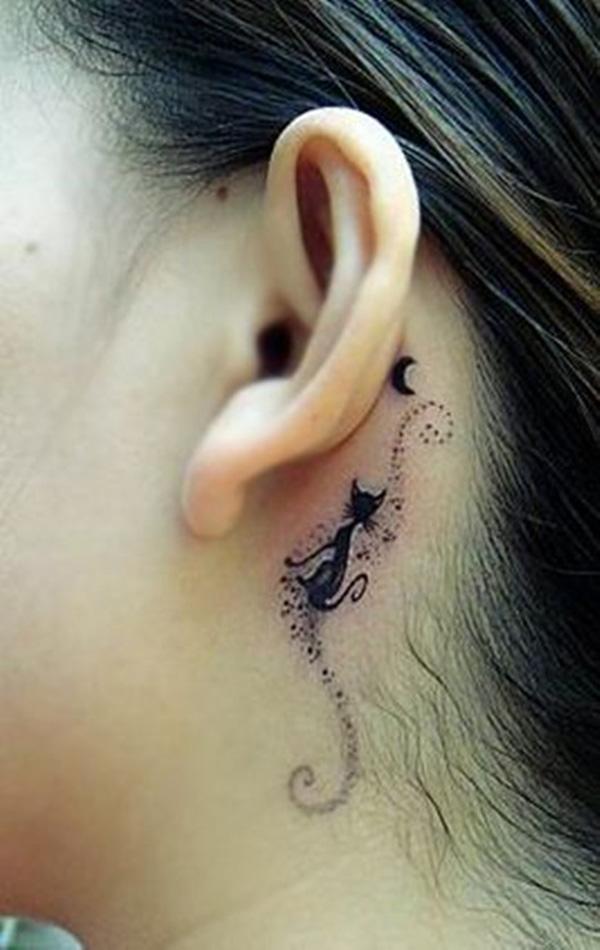 Cat ear tattoo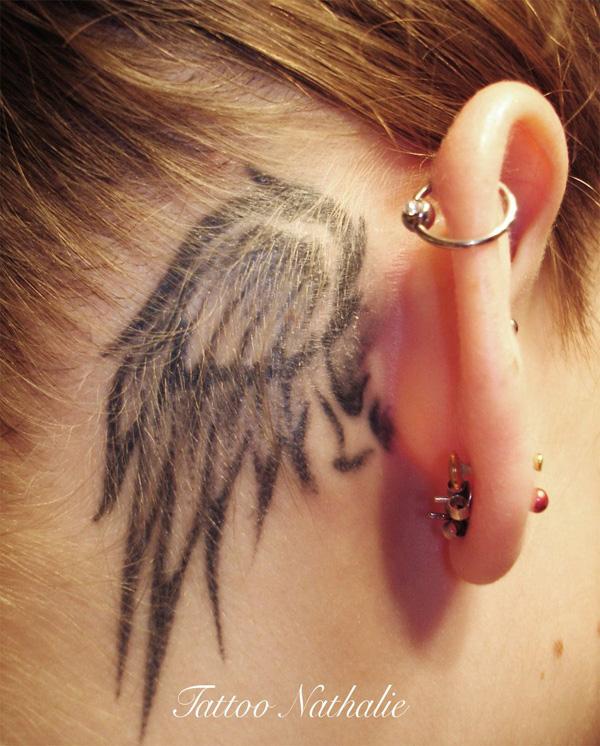 Wing ear tattoo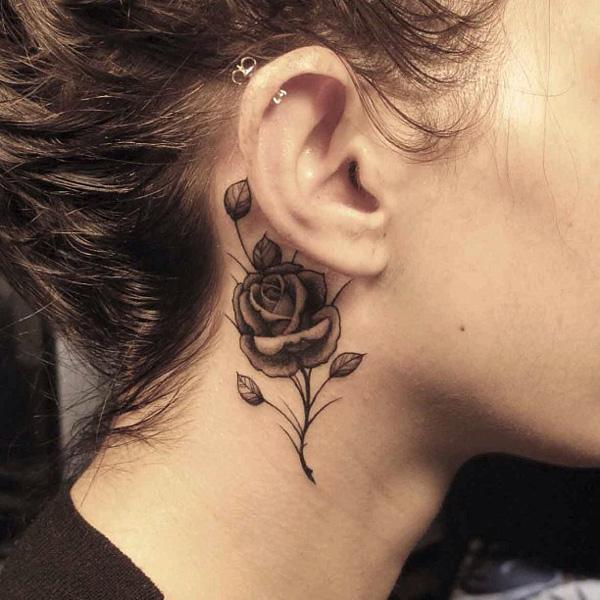 Rose ear tattoo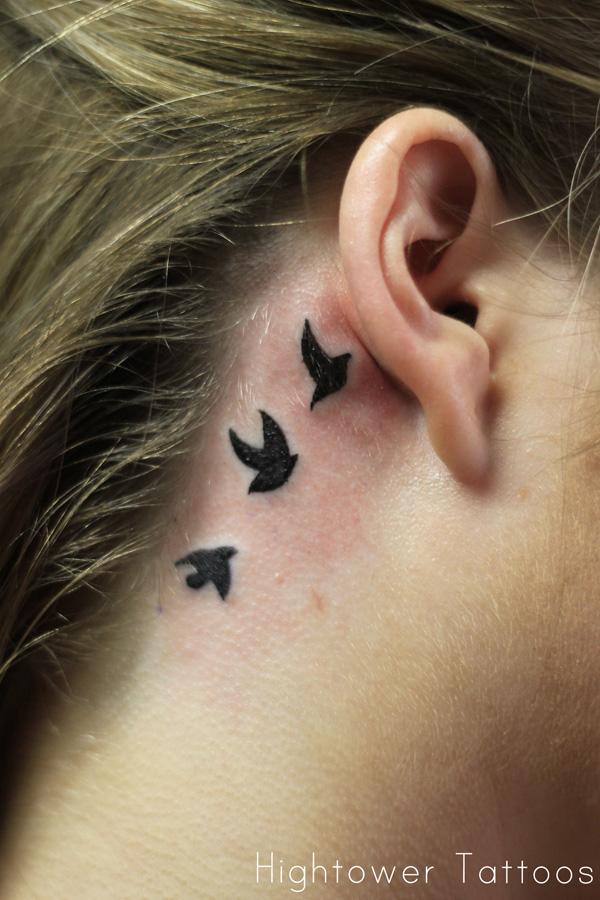 Dove ear tattoo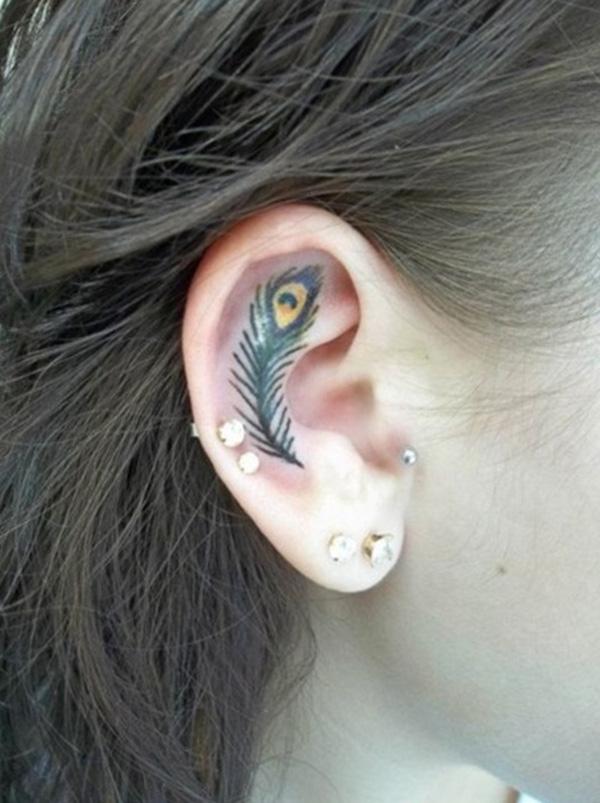 Feather ear tattoo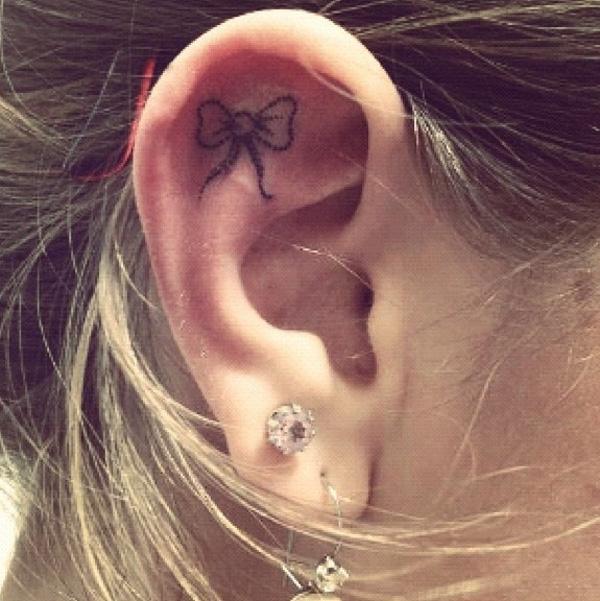 Bow ear tattoo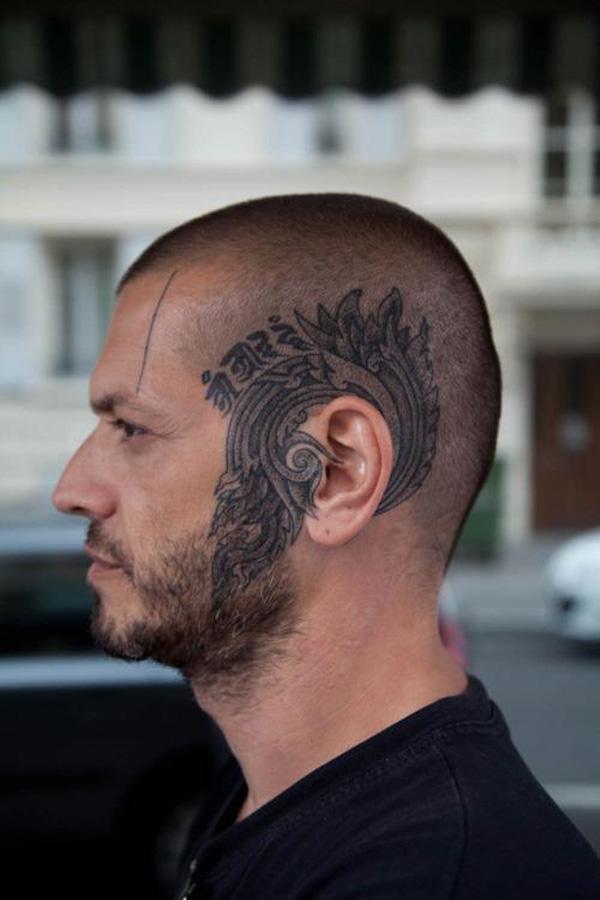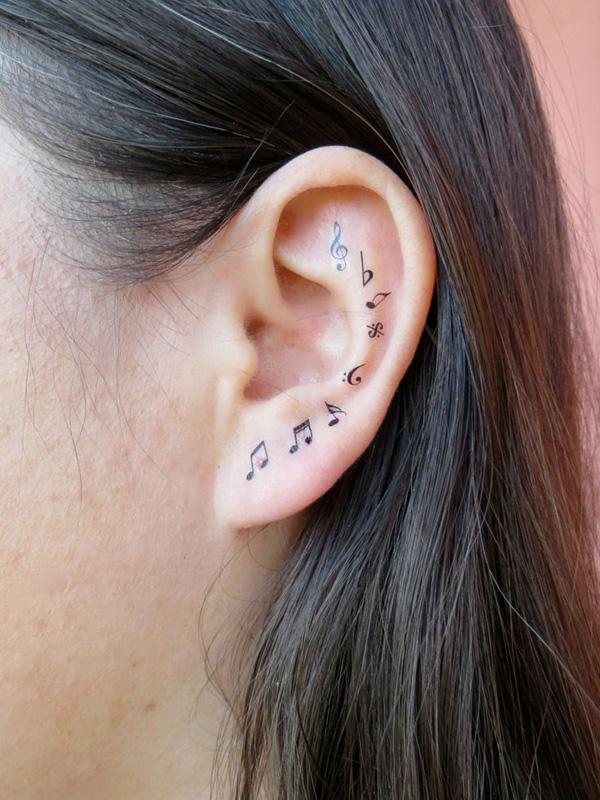 Musical Note Ear Cascade Ear Tattoos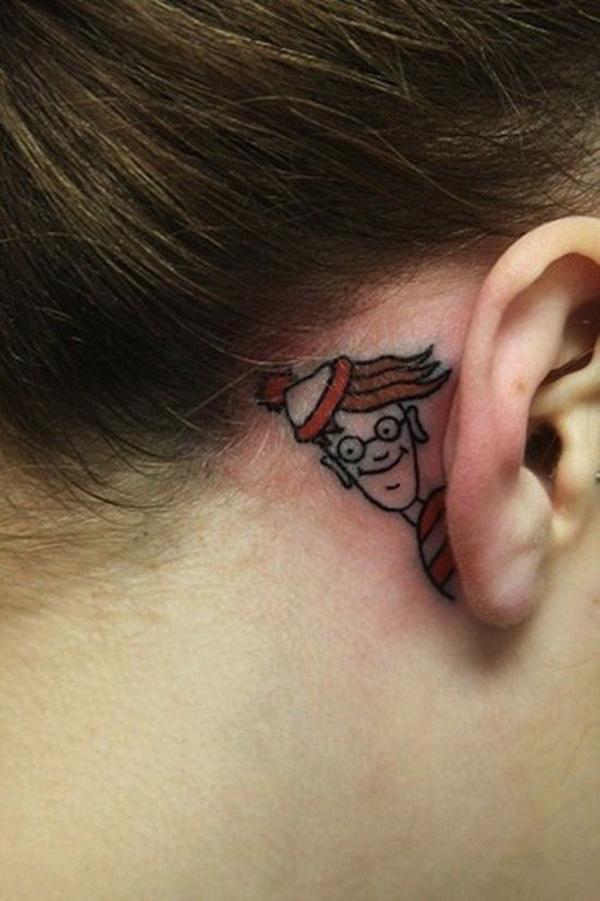 Cartoon behind ear tattoo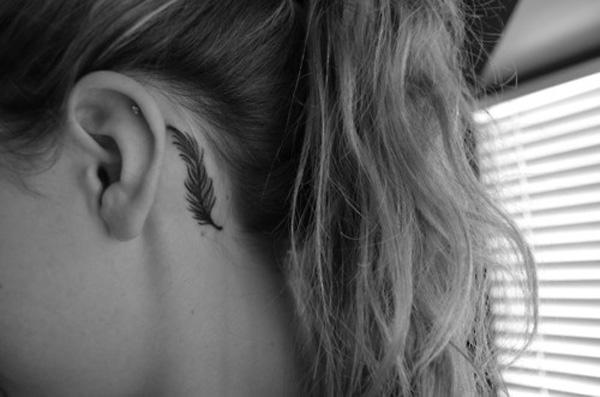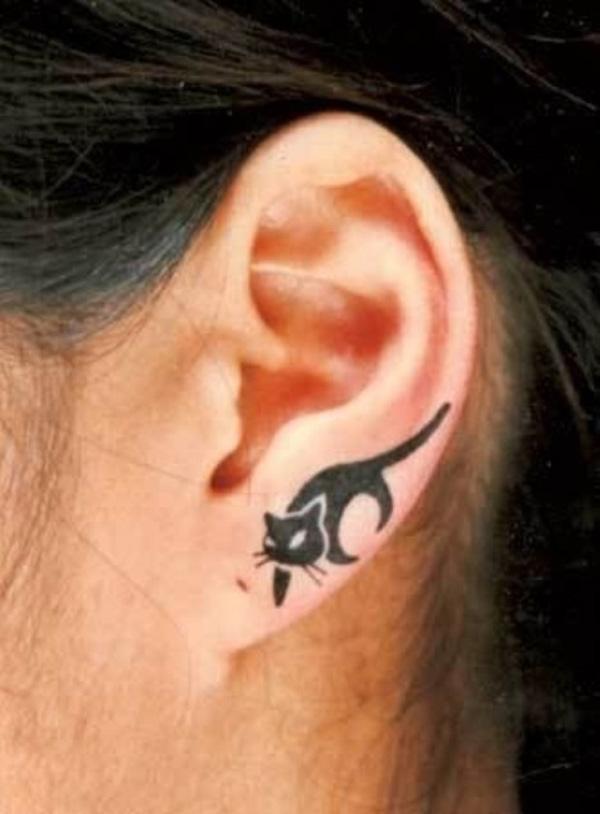 Cat ear tattoo
Feather Behind ear tattoo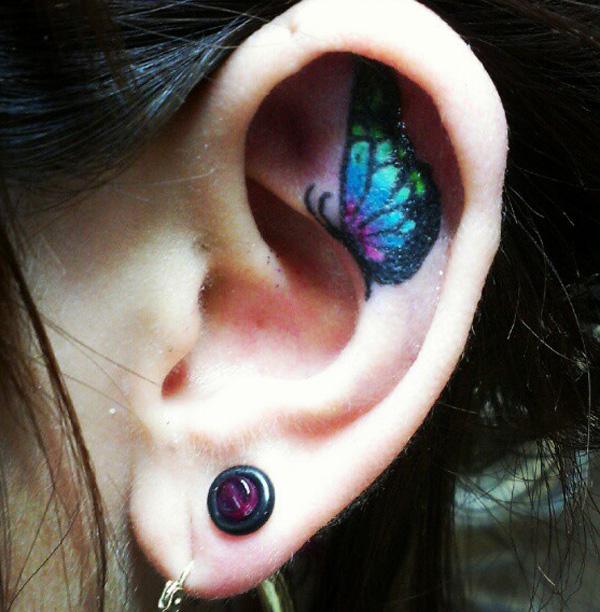 Butterfly ear tattoo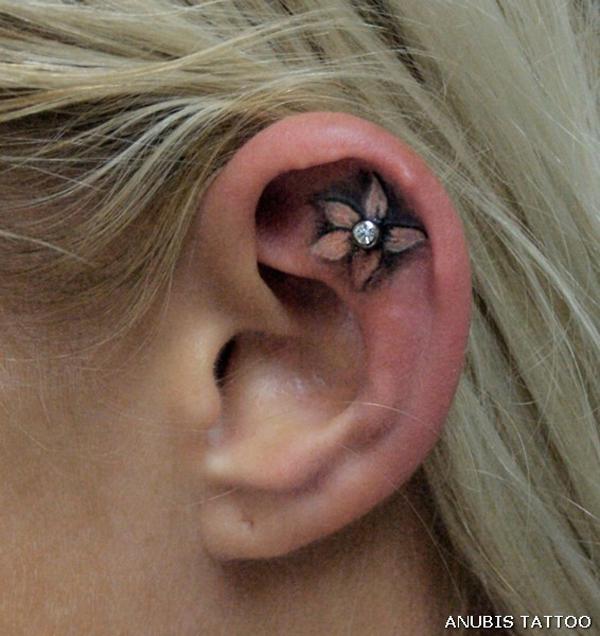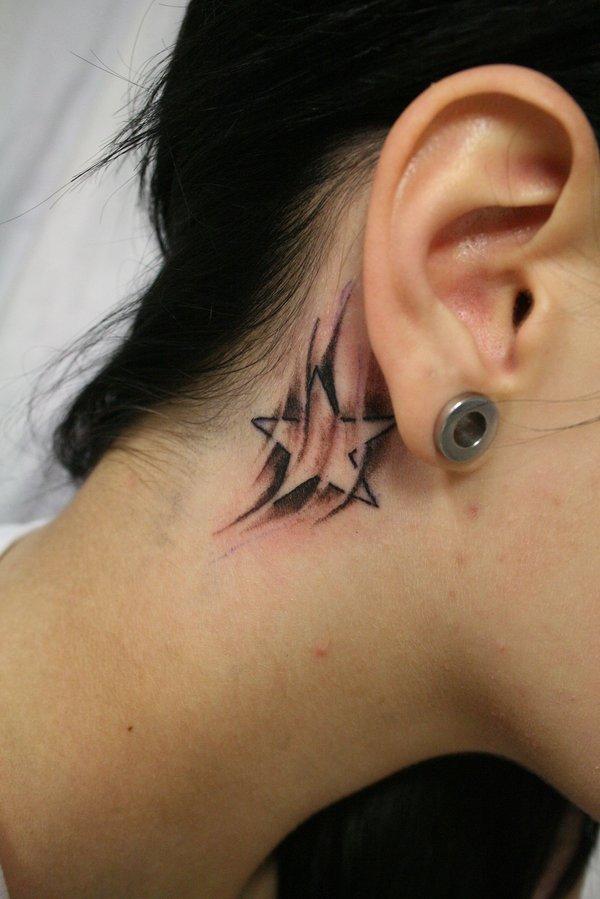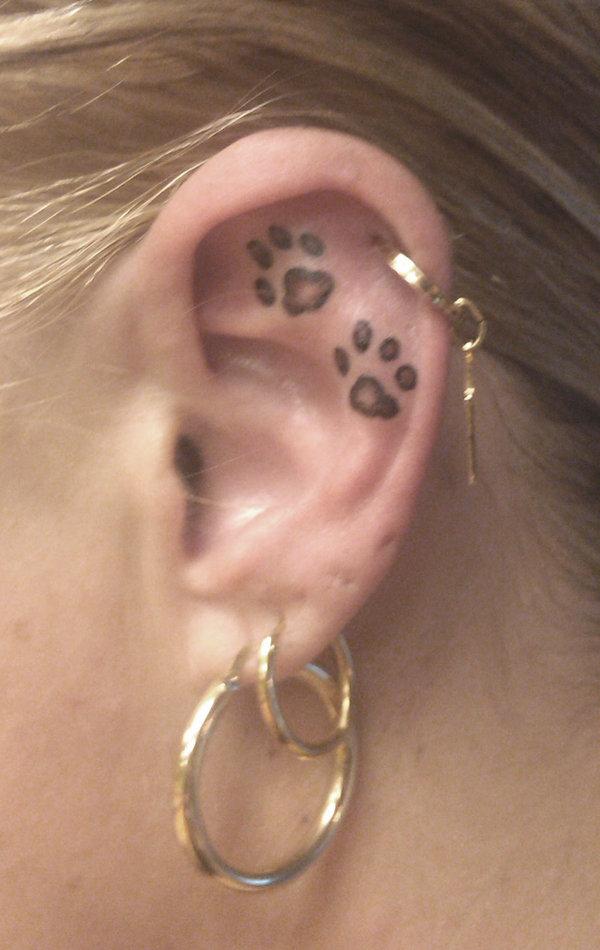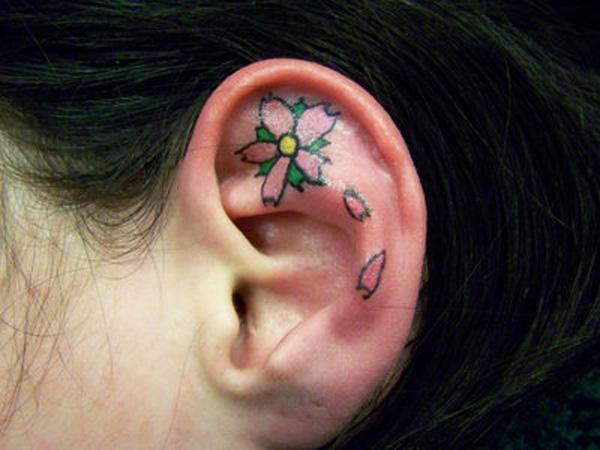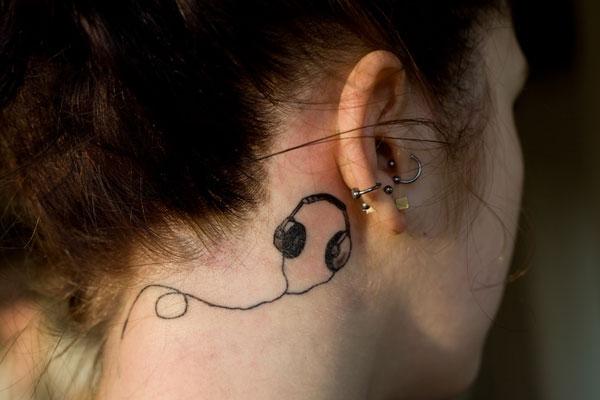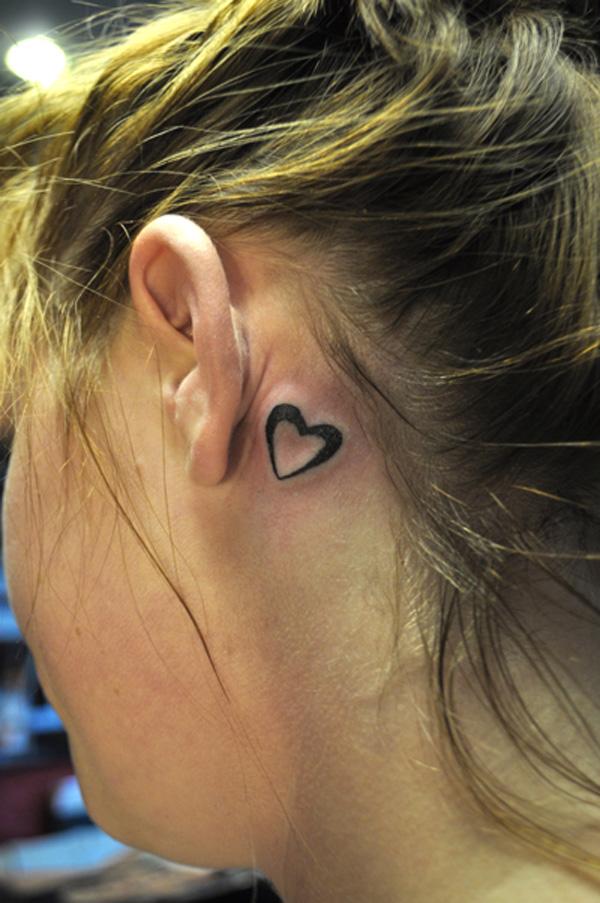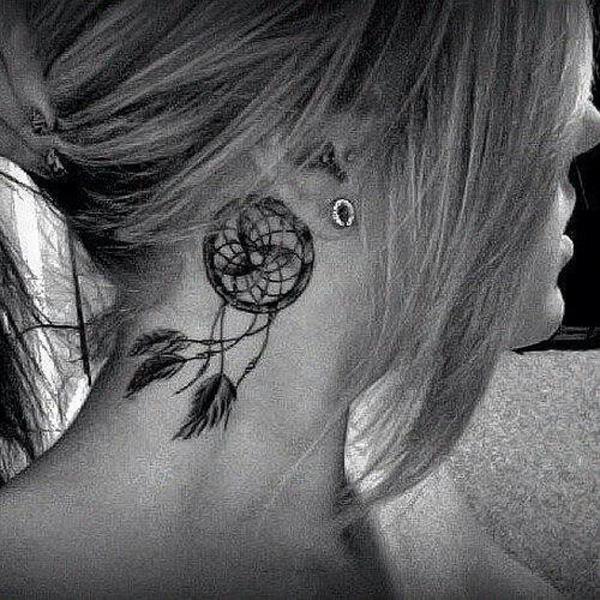 Behind ear tattoo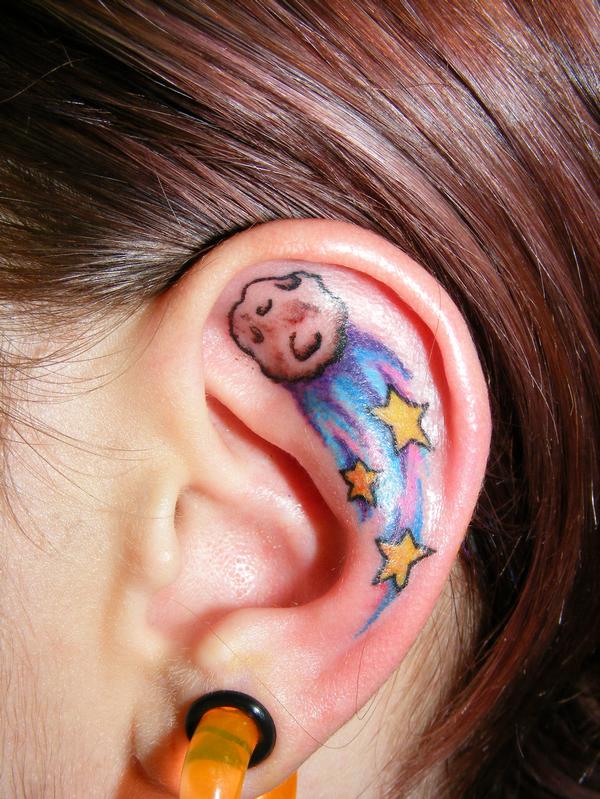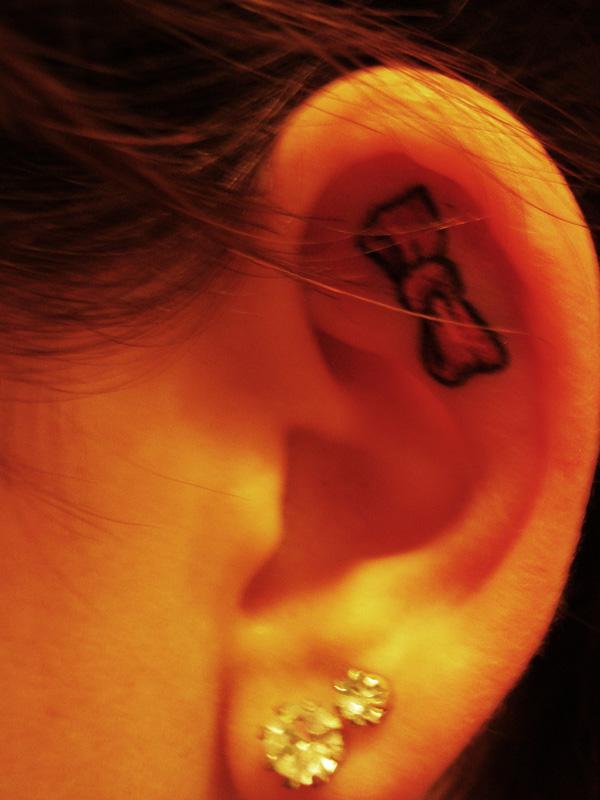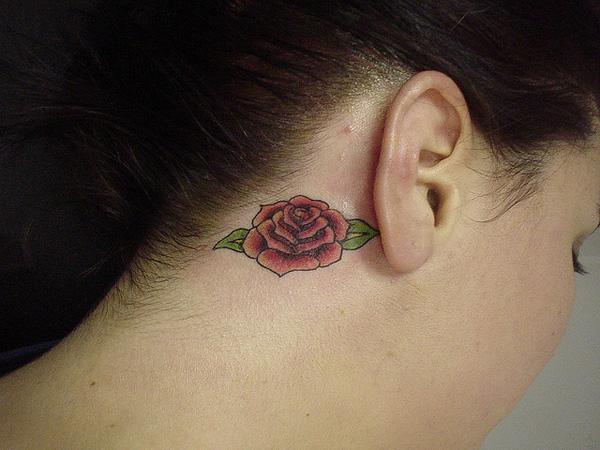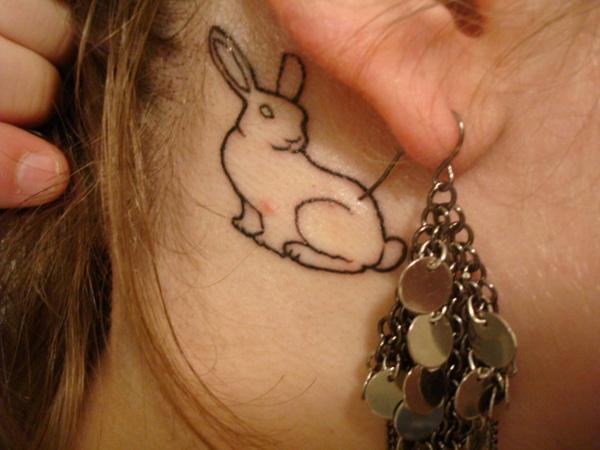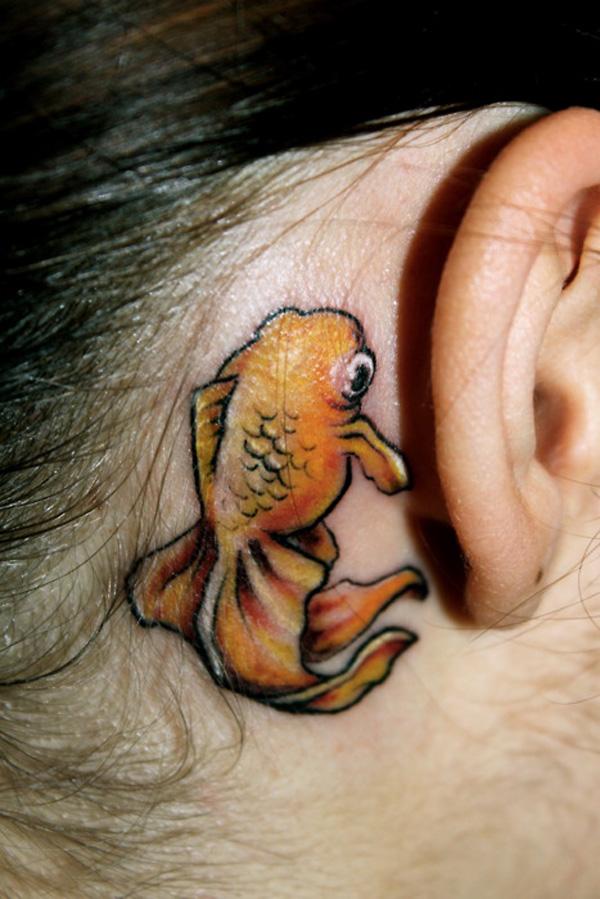 Goldfish behind ear tattoo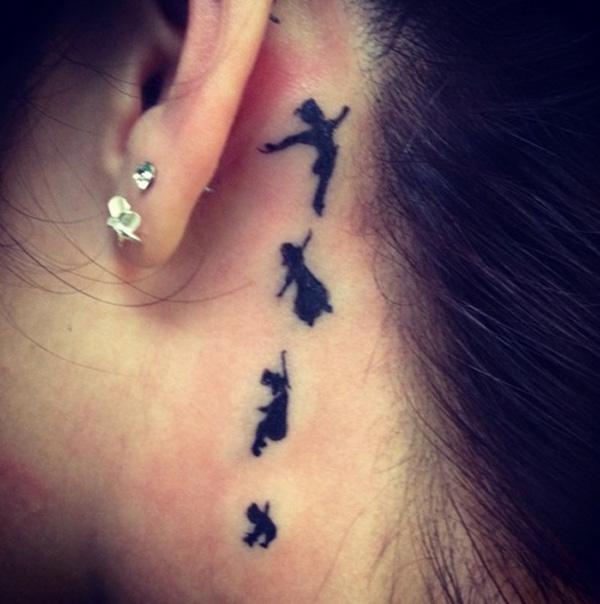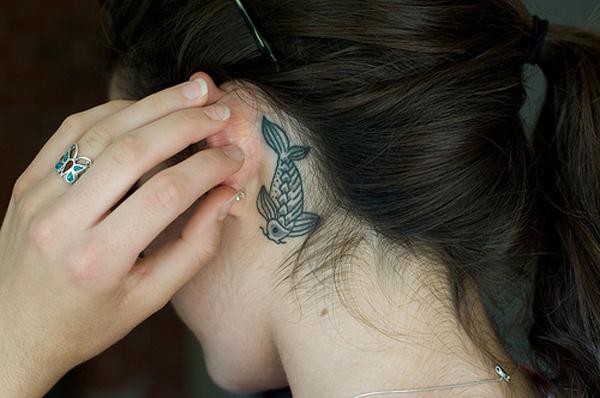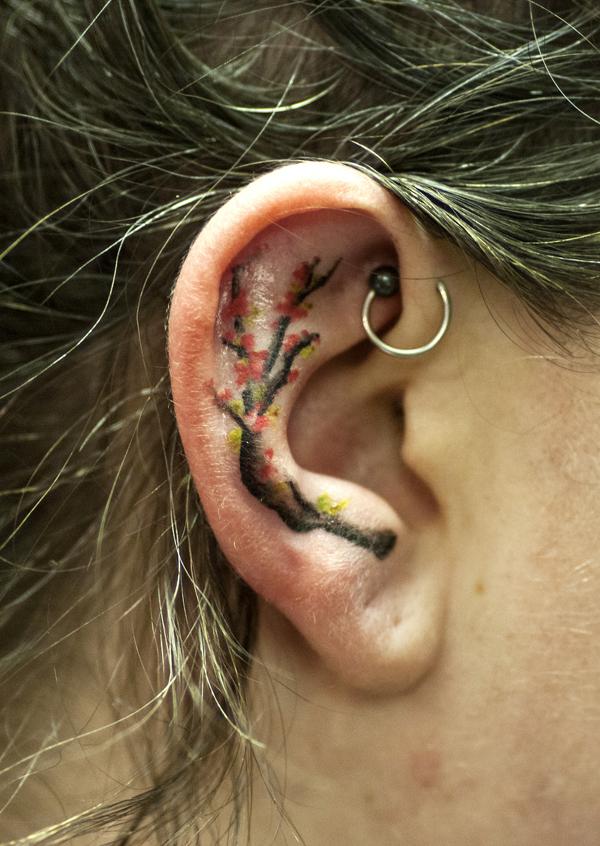 Tree Branchear tattoo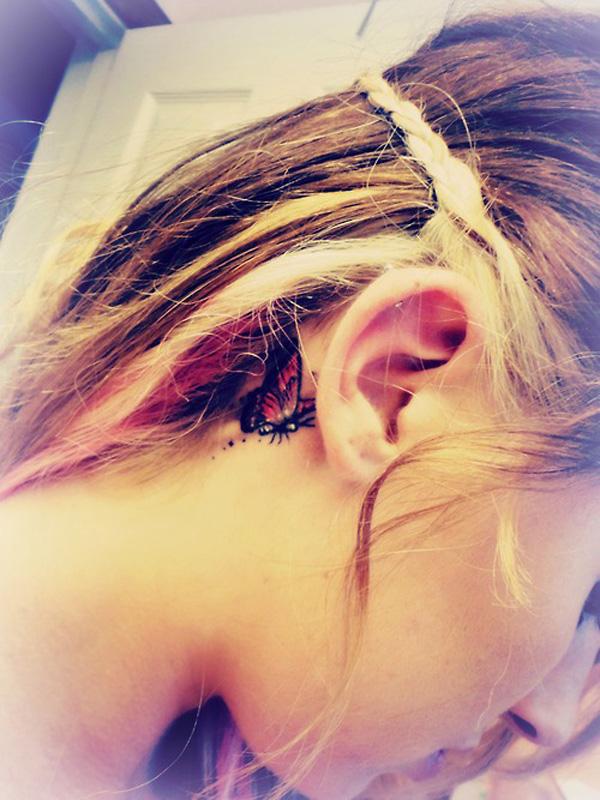 Butterfly behind ear tattoo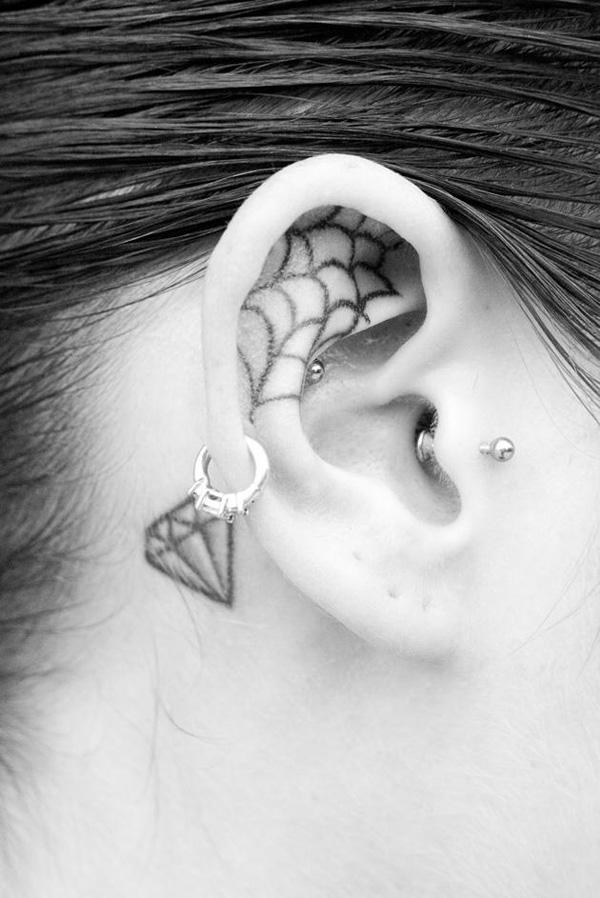 Cobweb ear tattoo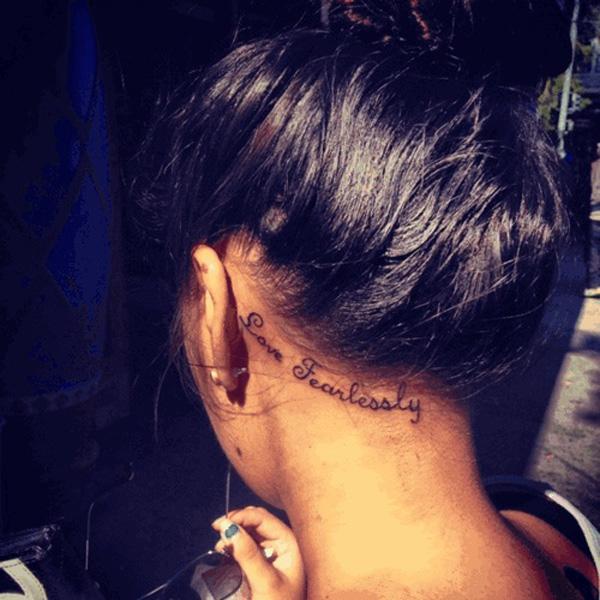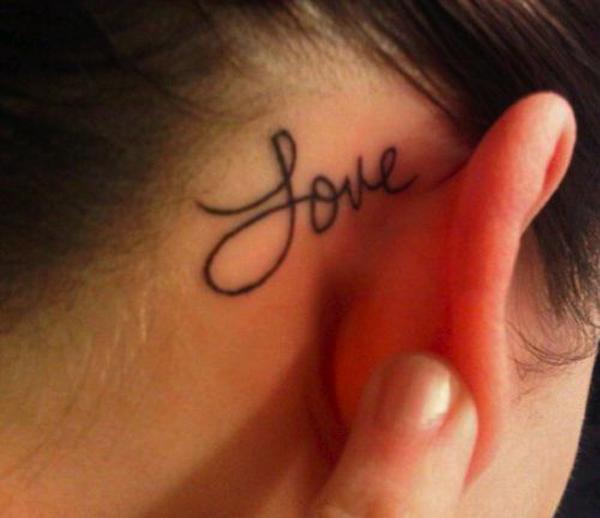 Love behind ear tattoo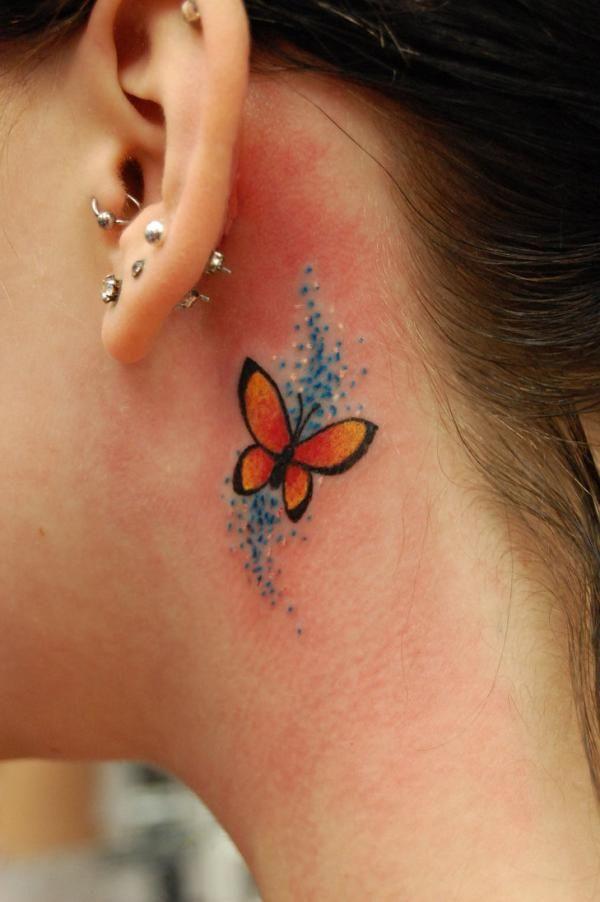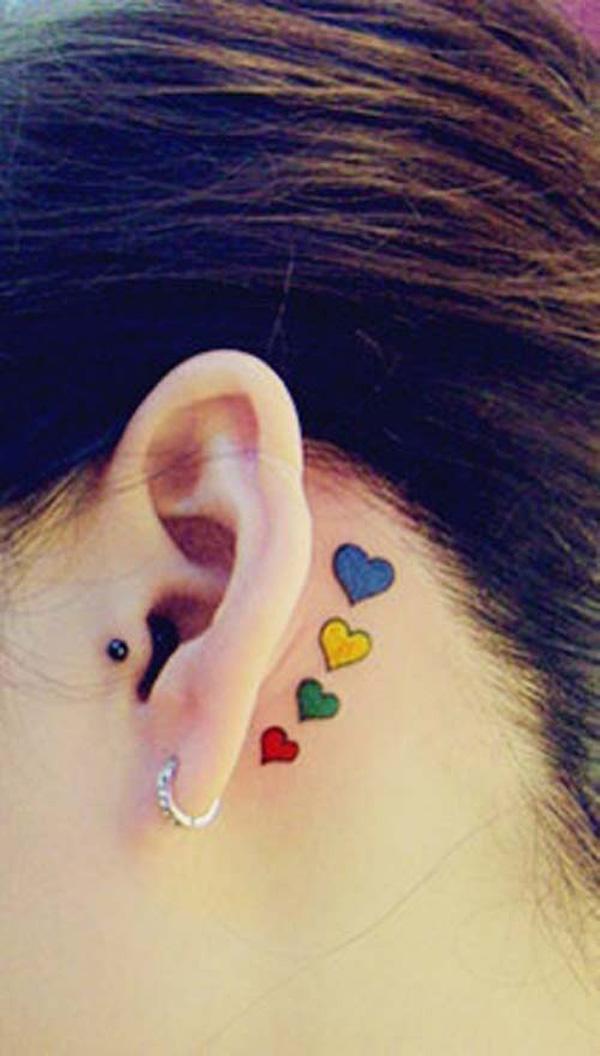 Heart ear tattoo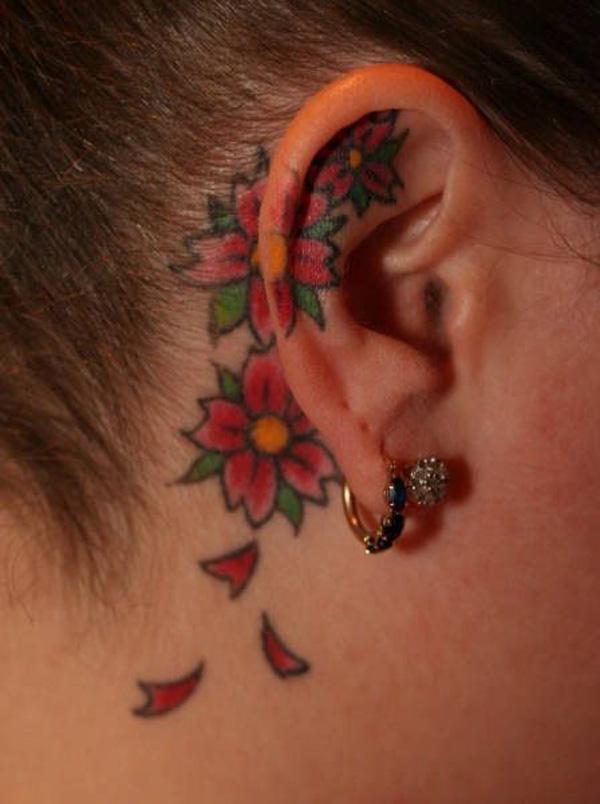 Flower behind ear tattoo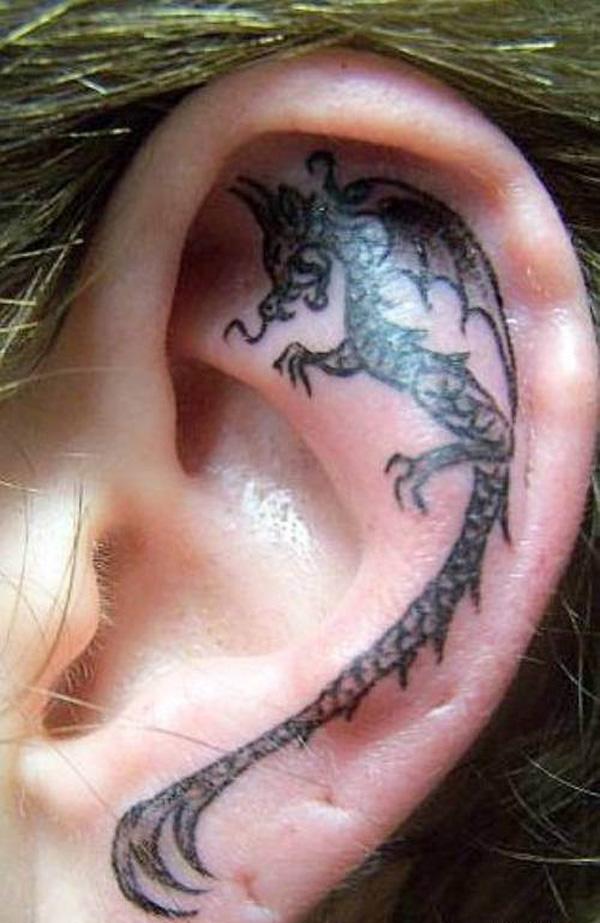 Dragon ear tattoo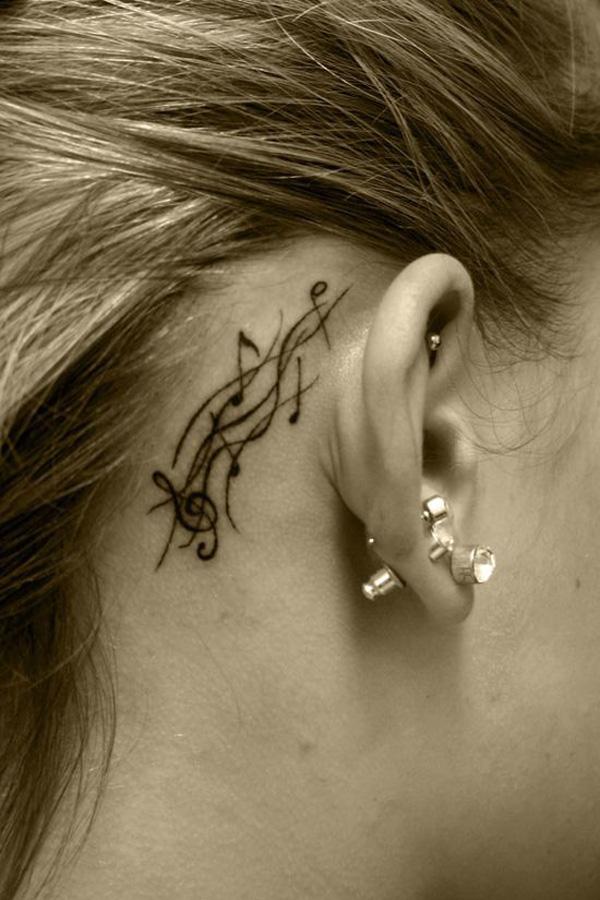 Music ear tattoo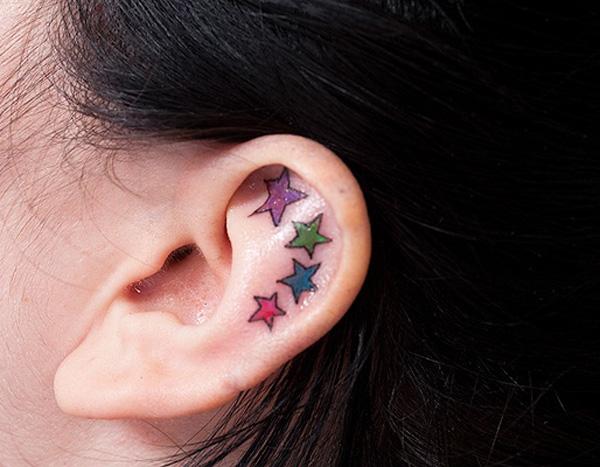 Star ear tattoo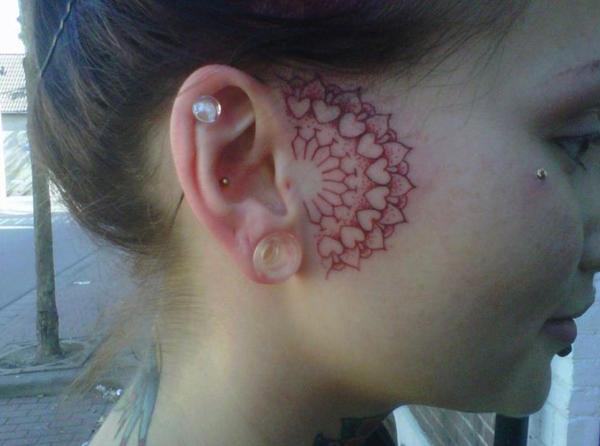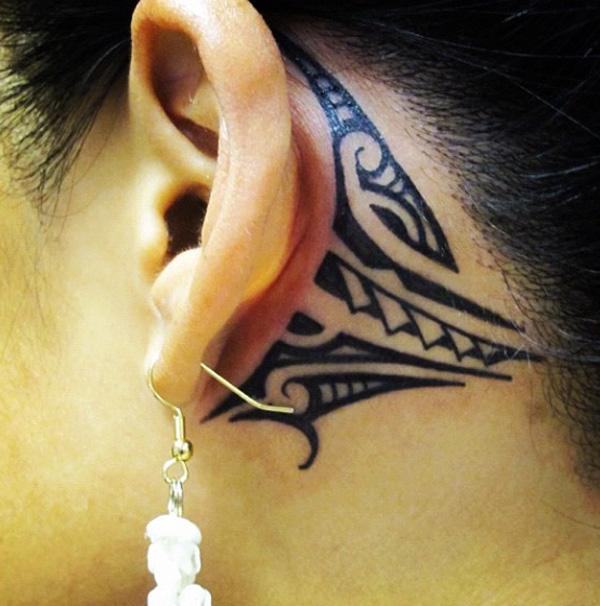 Tribal ear tattoo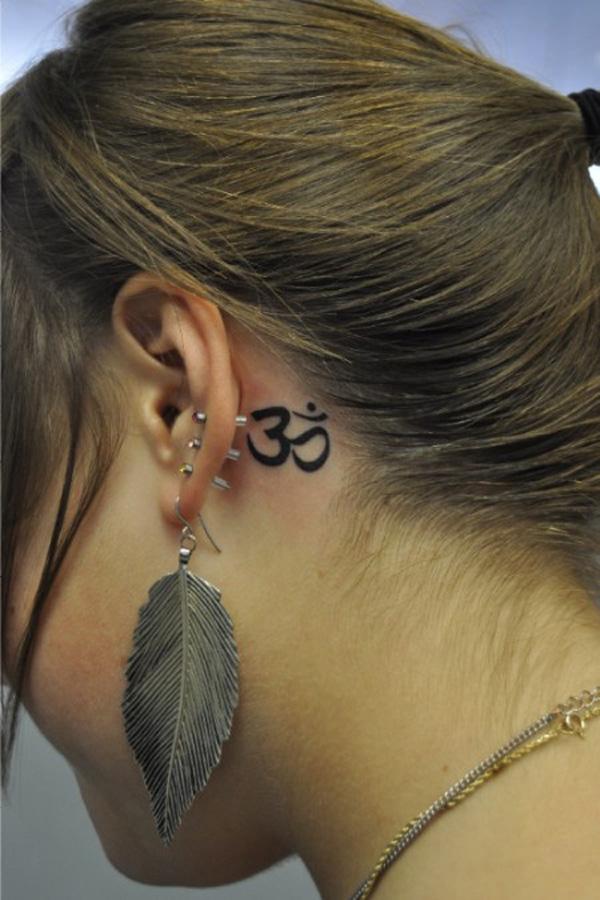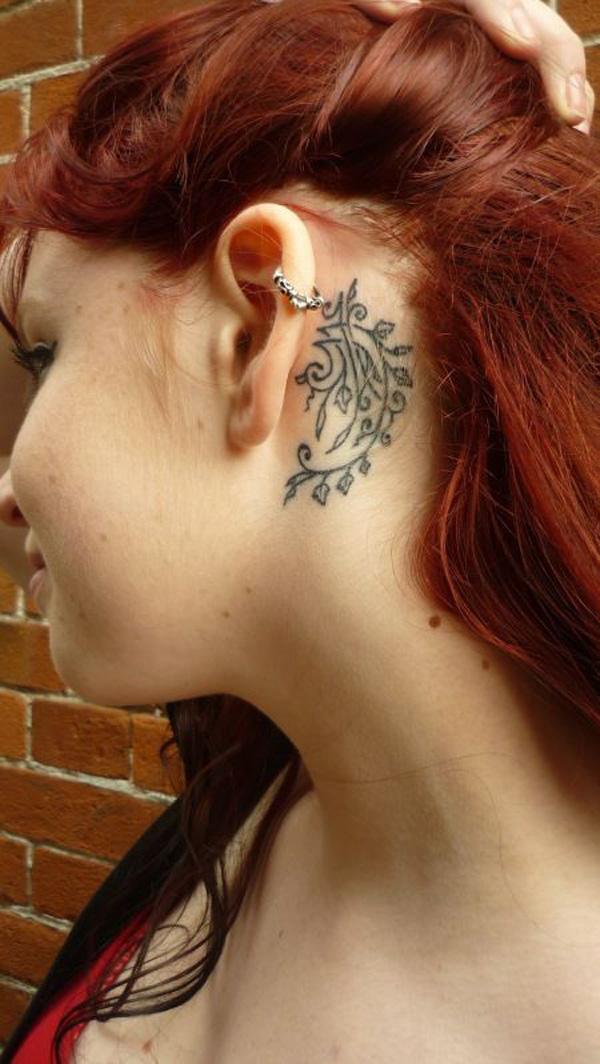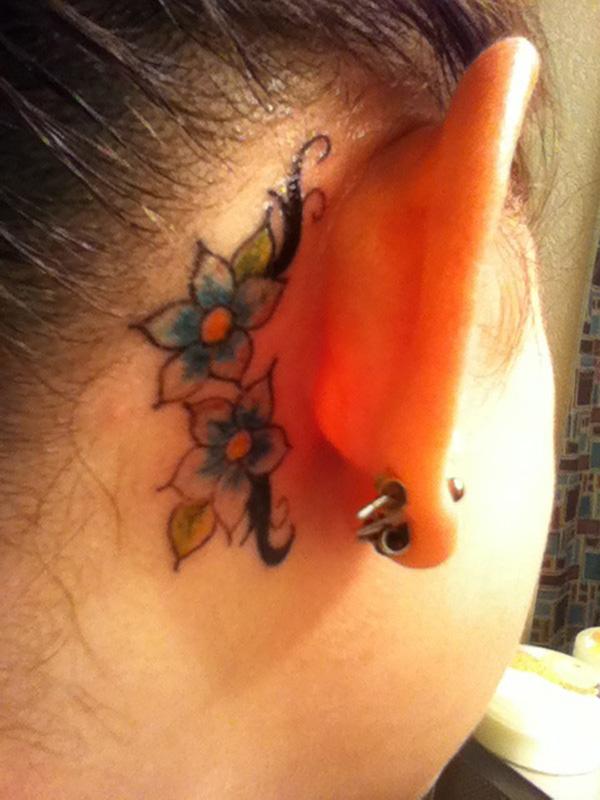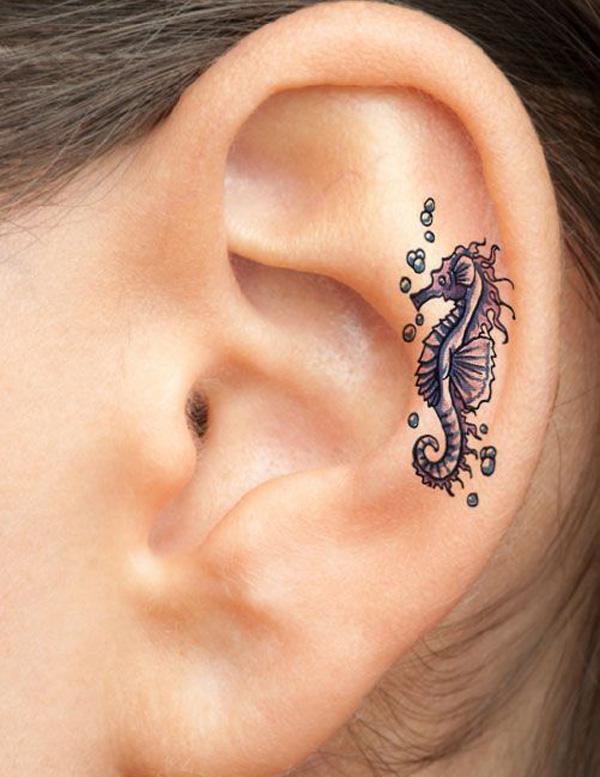 Hippocampal ear tattoo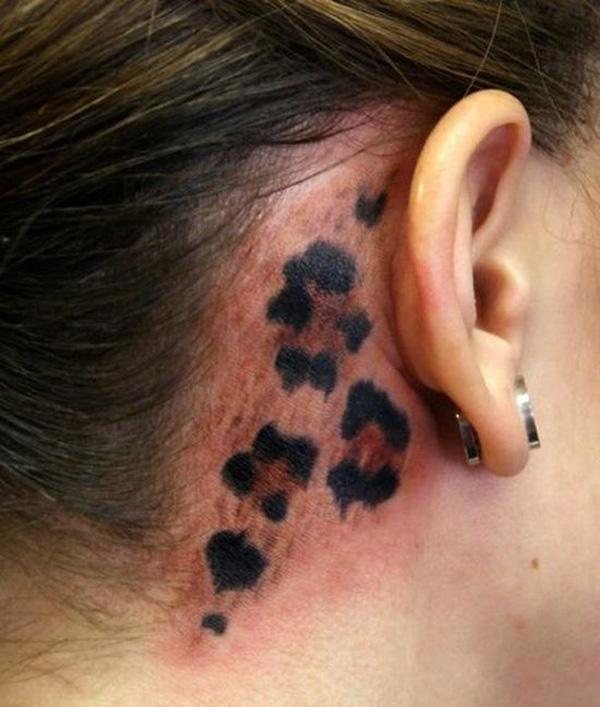 Simple Behind The Ear Tattoo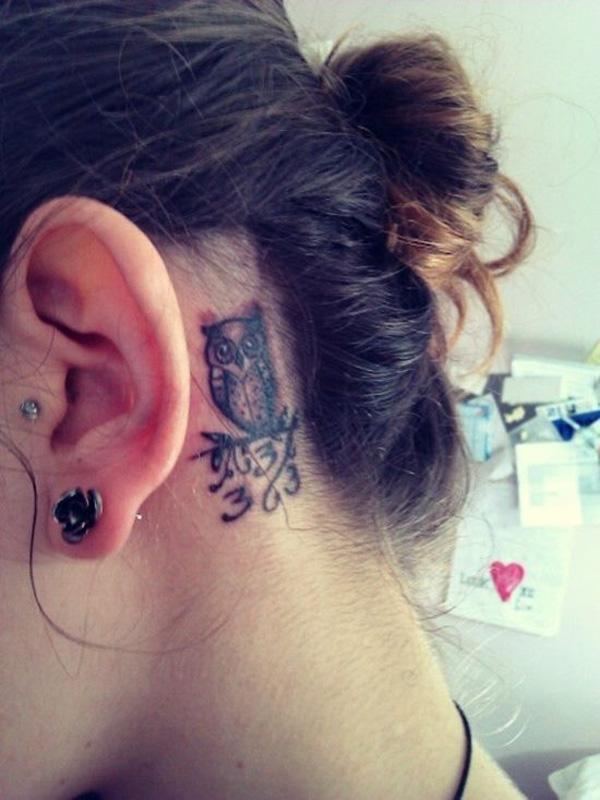 Owl ear tattoo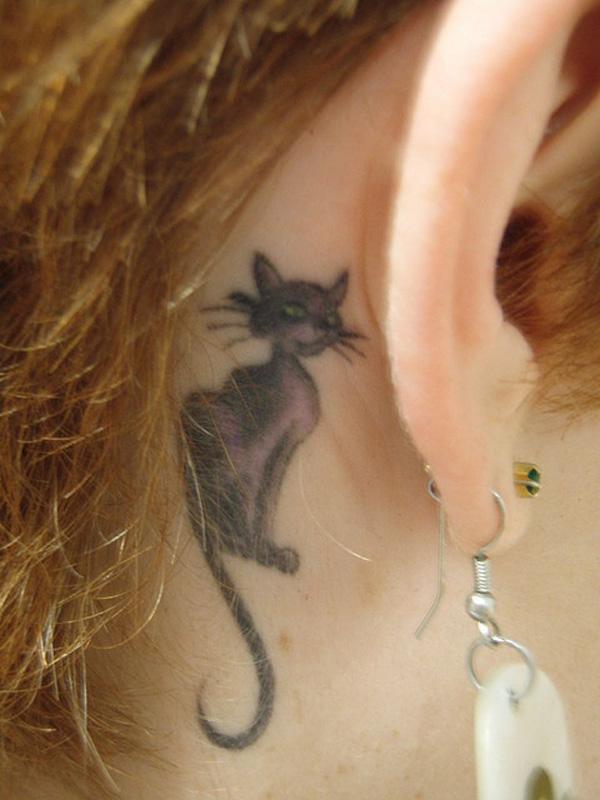 Cat ear tattoo
The smart pet tattooed in cartoon style, a lovely tattoo for a young girl.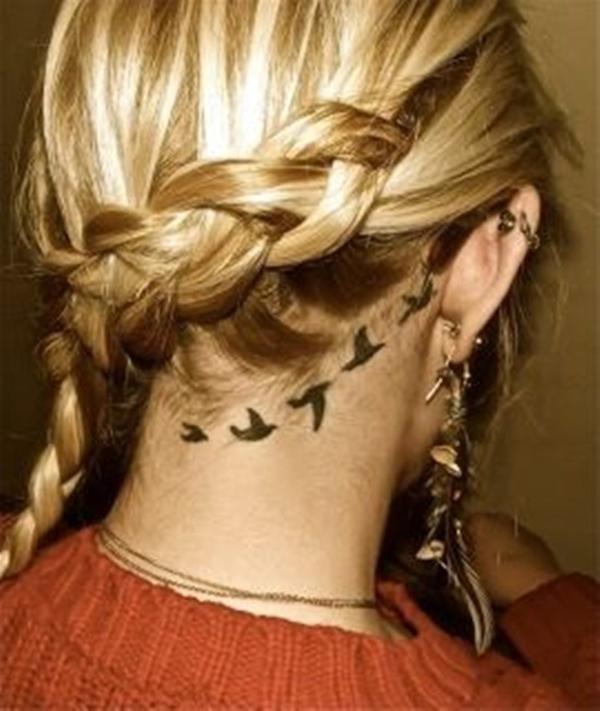 Dove ear tattoo
A symbol of peace and love, the wishes of the wearer.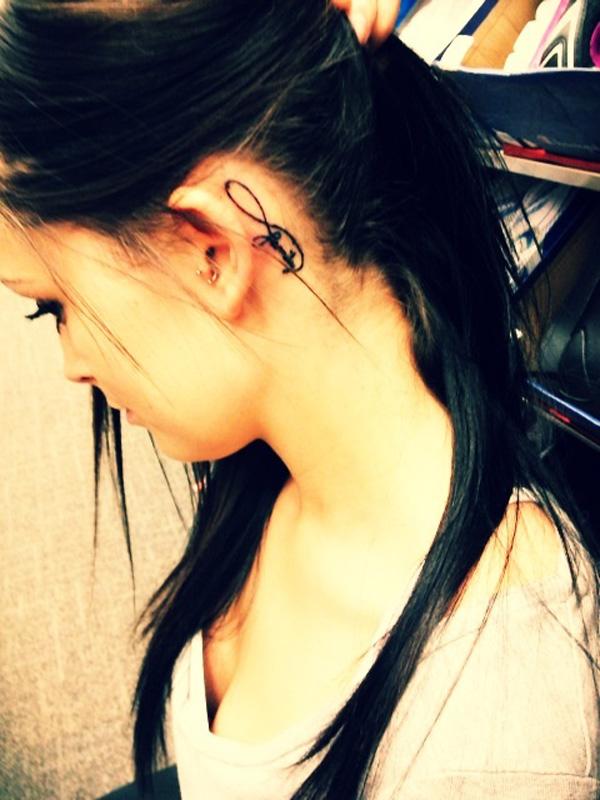 Infinity symbol tattoo
The math symbol finds its popularity in tattoo designs. The infinity symbol often appears with some meaningful words and symbols representing eternity of the subject.