Browsing "Paintings"
---
---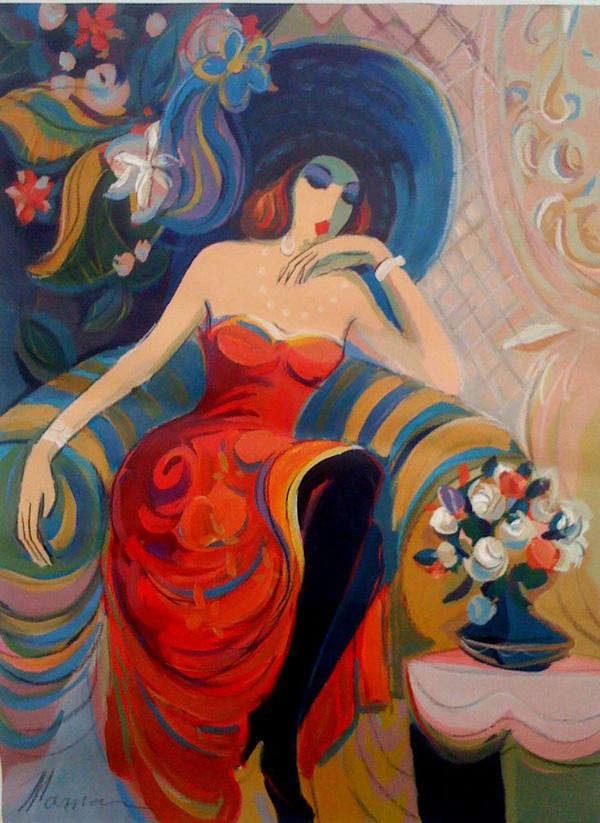 Isaac Maimon is an Israeli Artist born in 1951. Isaacstudied at the Avni Institute of Fine Art in Tel Aviv. In 1980, he started teaching at the School of Visual Arts in Beer-Sheeba and later that year the Kaye Art Academy. Maimon's paintings capture the essence of a true urban scene with bold and bright colors.
Click here for more »
---
---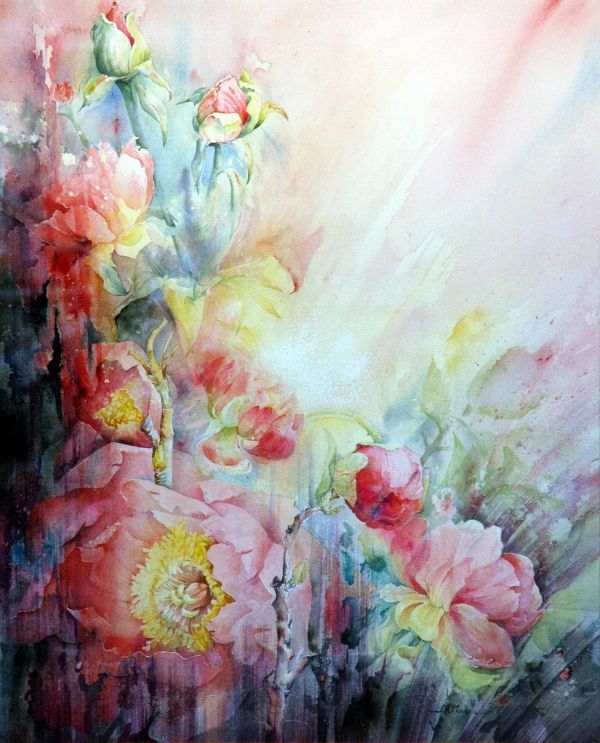 Born in Grenoble, French artist Marie Claire Moudru showed creative mind and aesthetic talent in her early ages. She followed higher artistic education at the Ecole des Beaux Arts in Grenoble, focusing on her work drawing and watercolor during education. Her skills and understanding of the watercolor art form was extended after her eduction. Floral watercolor paintings are her favorite subjects. The flowers are not just still objects but metaphors to express artistic beauty and personality.
Click here for more »
---
---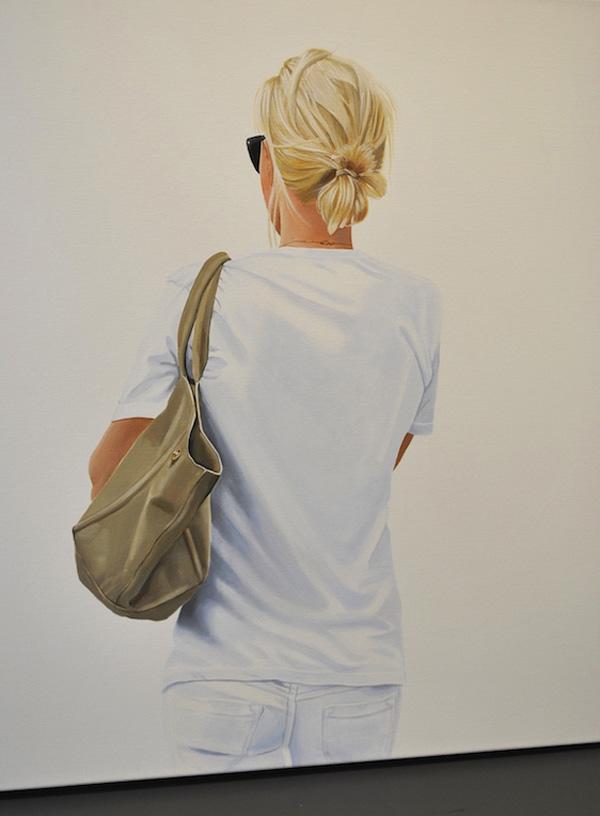 Sabine Liebchen is a contemporary artist from Germany. Sabine Liebchen's hyper realistic fugitive paintings are mostly back portraits of figures portrayed from behind. Faces are not the motifs the artist has interest in. She's experimenting to convey abstract concept from essentials of the anonymous individuals.
---
---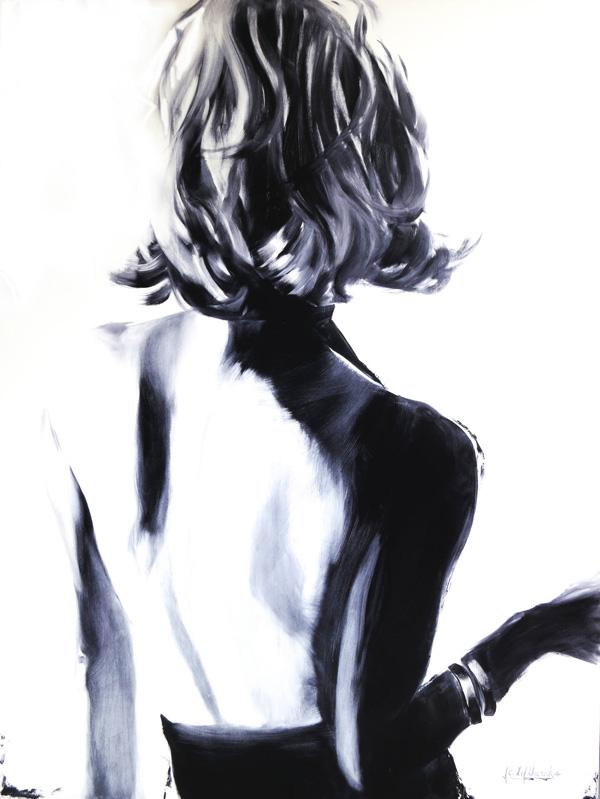 Janel Eleftherakis is a New England based artist brought up in Miami but born in Germany. Her artistic love was influenced by her grandmother. Fascinated with the tumultuous and glorious eras of the 40′s, Janel created the series of oil paintings Sepia Series, featured in abstract and dark color.
Click here for more »
---
---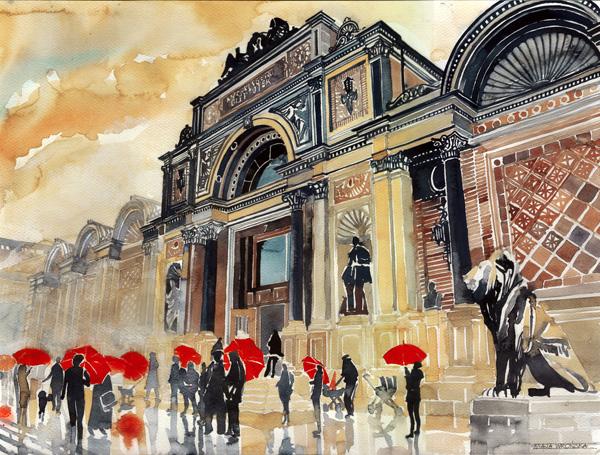 Vintage style watercolor paintings by Poland based artist Maja Wrońska.
Click here for more »
---
---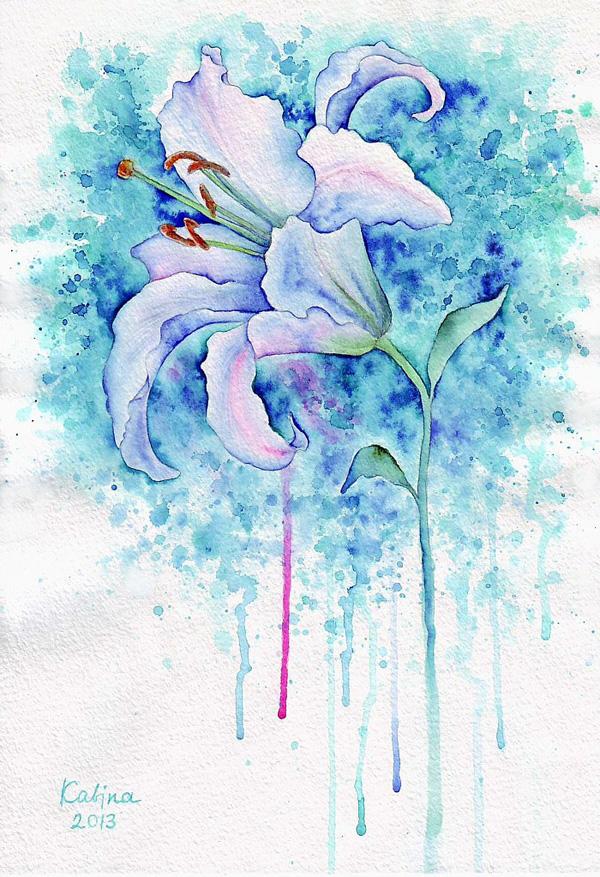 Watercolor flower Paintings by Russian artist Zhanna Kabina.
Click here for more »
---
---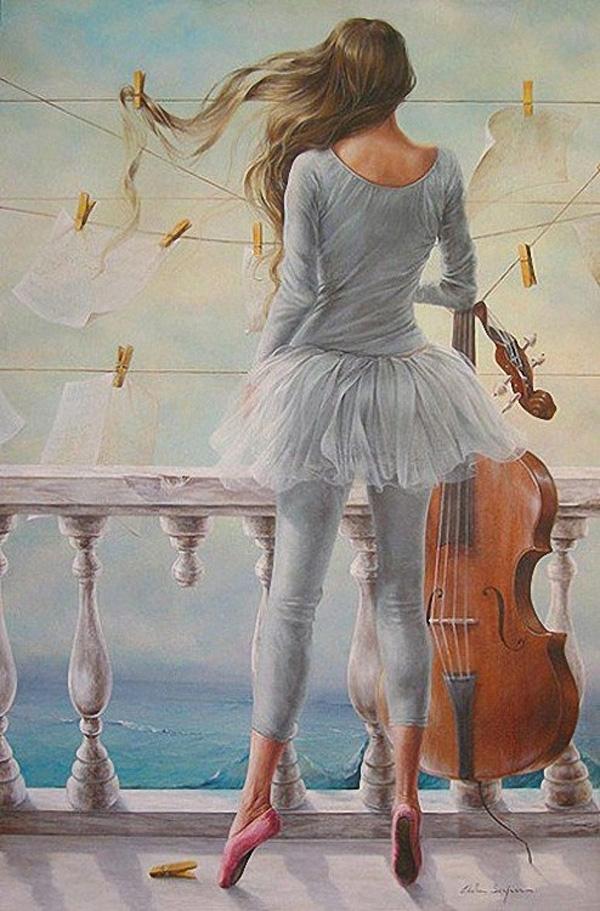 Chelin Sanjuan is a Spanish artist who started her artistic interest at a very early age when she painted insistently everywhere in houses, landscapes and dogs. In the last decades, she changed her living places in several countries. What is not changed is her artistic pursue in playing music instruments such as the piano, the guitar and the painting.
Click here for more »
---
---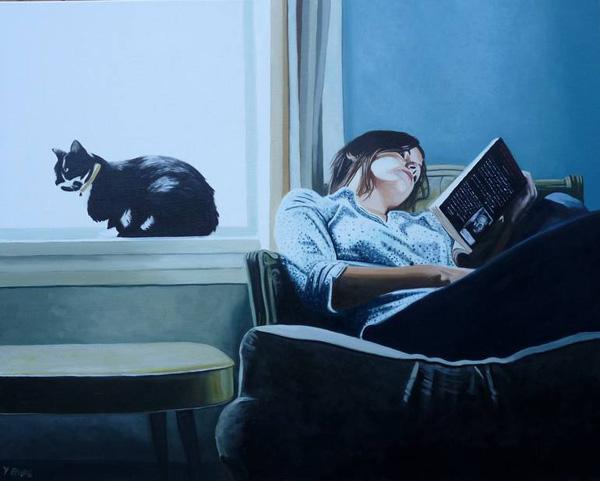 Born in Clermont Ferrand,Yvan Favre is an artist based in Vourey, France. Influenced by modern realistic painting, his portrait paintings are often wandering females in loneliness or sadness. He likes to highlight characters between light and dark.
Click here for more »
Follow Me on Pinterest
RECENT POSTS