Browsing "Street Art"
---
---
Murals by the collaboration of Cork City, Ireland based street artist Fin Dac and Venice, California based artist Angelina Christina.
Click here for more »
---
---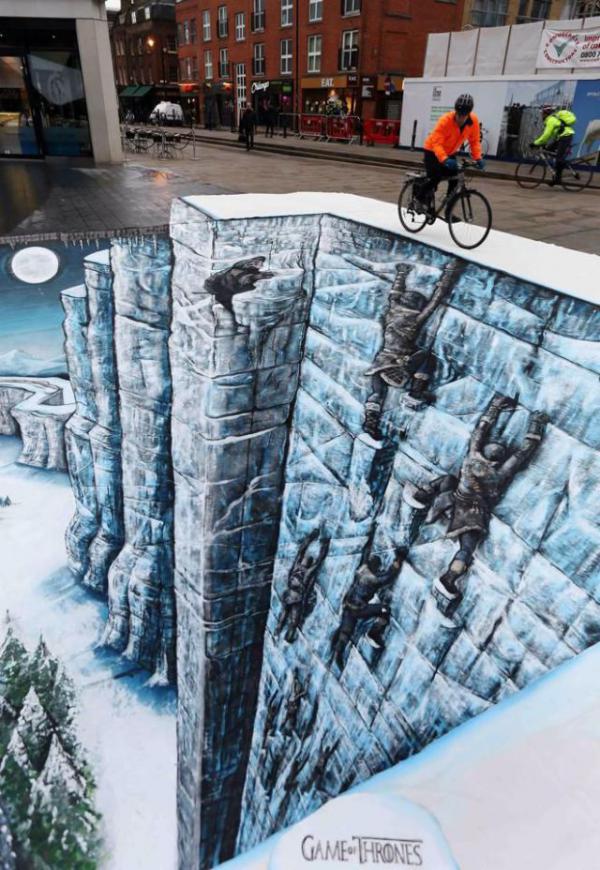 Game of thrones for HBO London, UK
3D Joe and Max is a studio formed by professional street artist Max Lowry and Joe Hill, creating creating giant optical illusive pavement and chalk art using using chalk, paint and their creative ideas. Unfortunately, one of the artists Max was killed in a tragic attack that took place 4 years ago. Joe continues their shared legacy and traveled almost all over the world and created all the spectacular 3D street art.
Click here for more »
---
---
 
For Nuart '13 In Stavanger, Norway
Ernest Zacharevic is a young Lithuanian artist, whose life path took him, over UK, to Malaysia. He fell in love with the city of Penang, where he creates series of murals, vitalizing walls of the old part of the city George town. These iconic pieces have also become enormously popular across the city.
Click here for more »
---
---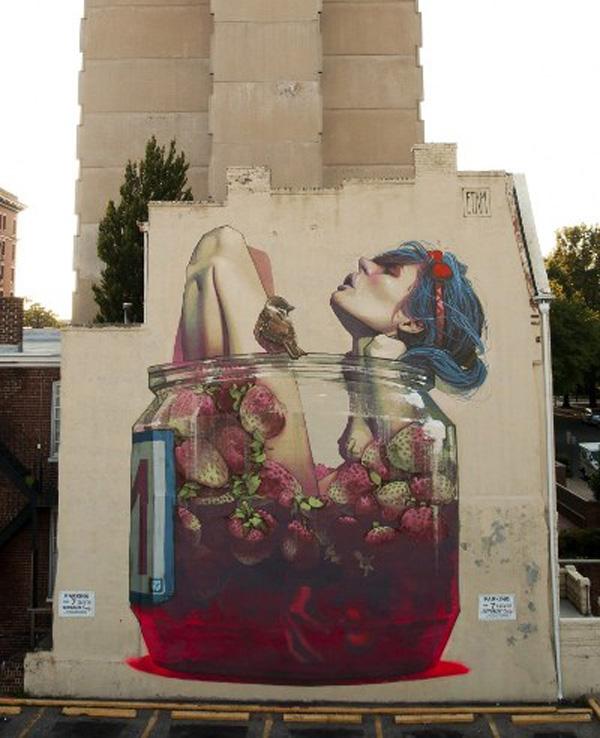 Sainer and Bezt – Etam Cru – A Polish duo called Etam Cru paints wonderful, gentle, dreamy and sometimes tantalizing murals, guiding spray paint like it were a brush. Moonshine mural was done in Richmond, Virginia in USA last year, representing wishful thinking with a hint of irony.
Click here for more »
---
---
Girl Jumping Rope
A clever play with stencil and spray paint, executed in Brooklyn in 2006.
Banksy is not only a street artist. He is a visual activist, a fighter for human rights, a director. He is an institution, while his true identity remains unknown. His clever visual puns are today the key ingredient of the graffiti art scene, while stirring up a lot of controversy. They stand for the truth, freedom and equality, but they are sold as one of the most coveted commodities on the art market. The discussion on whether Banksy is a vandal or not is still on, but his art has definitely made the pages of art history.
Click here for more »
---
---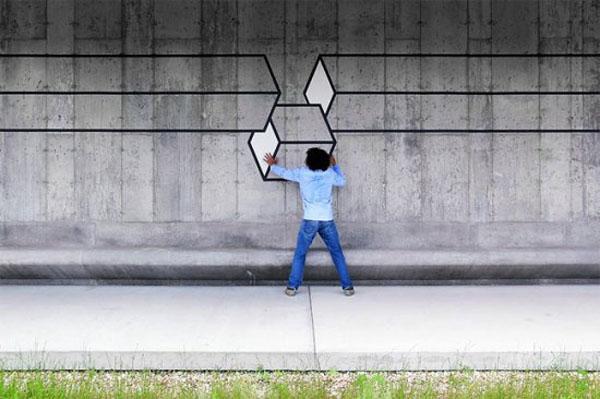 1. Aakash Nihalani
A young conceptual artist from New York, Aakash Nihalani, expresses his twisted vision of the visible world through 3D street art executed by duct tape
Street art is frequently associated with graffiti alone, but the truth is it is probably one of the oldest and most definitely one of the most exact styles of street art. 3D street art derives from so-called street painting, and as its predecessor, its usually executed on streets, sidewalks, or other public pavement areas. 3D murals are also common, but less than pavement pictures. Artists who create 3D street paintings usually use chalk as their principal medium, so on occasion a synonym for the trade – chalk art – is used, while the usual term for the style is anamorphic painting.
Click here for more »
---
---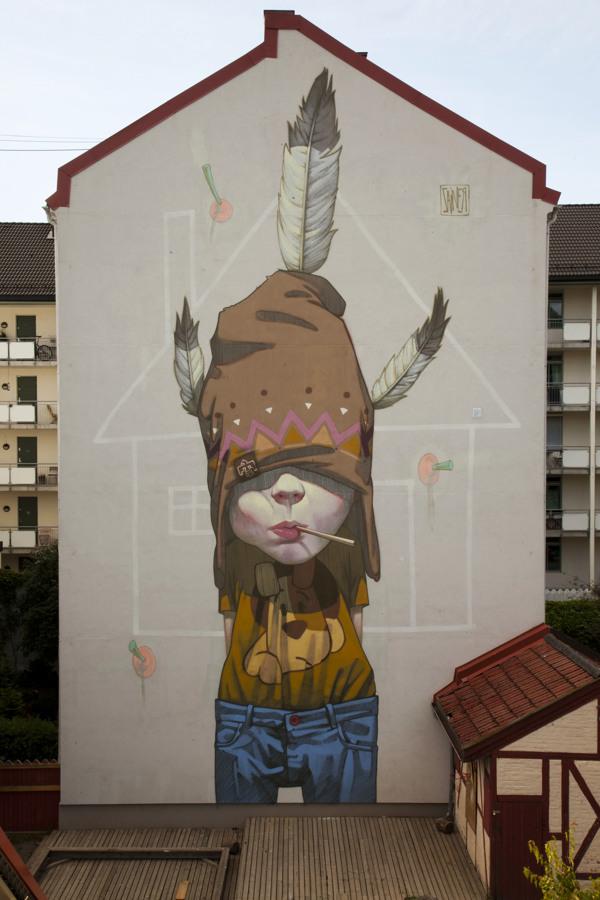 Lodz, Poland based street artists Bezt and Sainer teamed up and created gigantic murals on side building walls throughout Poland.
Click here for more »
---
---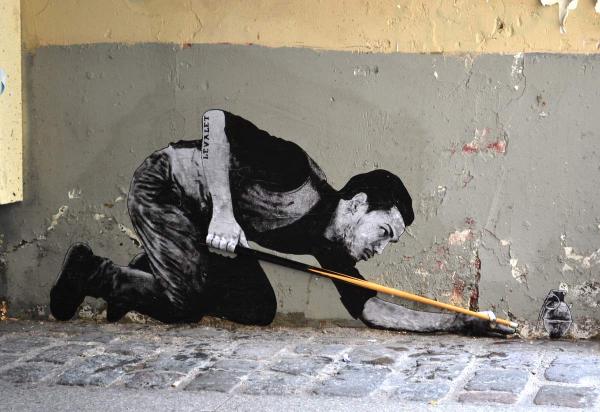 Charles Leval, aka Levalet is a French based artist who created realistic street art figures across in the streets of Paris. His work was achieved by careful location of the perfect spots and accurate measurements as well as inspirations when drawing.
Click here for more »