20 Amazing Futuristic Cars by our car experts and industrial players.
1. AIOLOS CONCEPT CAR
Conceived by South Korean designer Kyoung Soo Na, this car will work via wind energy that circulates between Seoul's skyscrapers.
It runs on an eco-friendly engine and is presented in a futuristic design. The Aiolos concept car is a monowheeler type of vehicle with cockpit style interior filled with controls for everything from turn signals to cameras.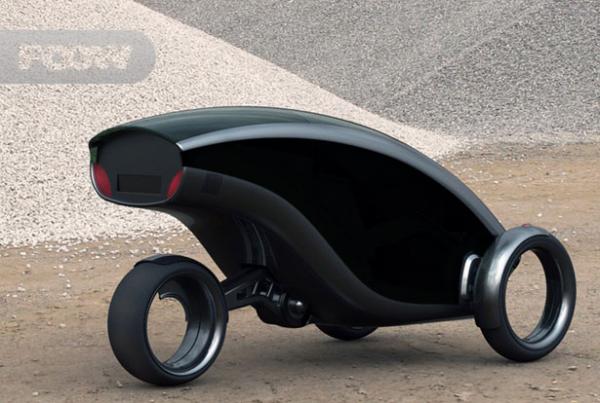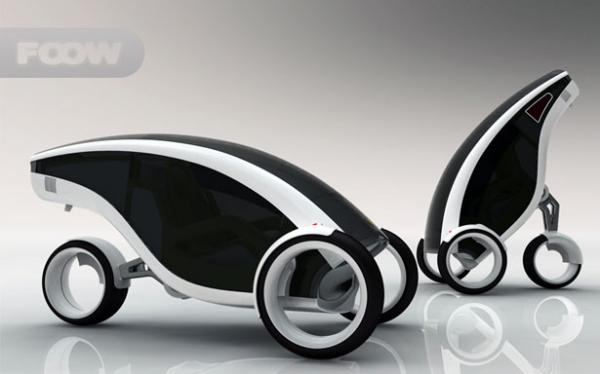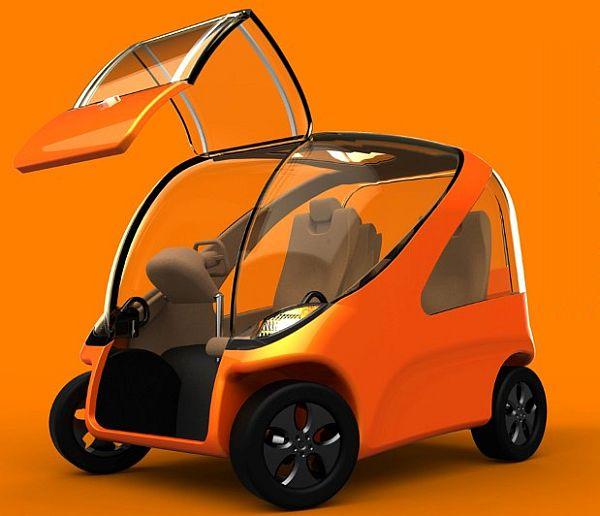 2. KINETIA CUBOY CONCEPT
Kinetia Cuboy: Compact city car flaunts simple, one-box design.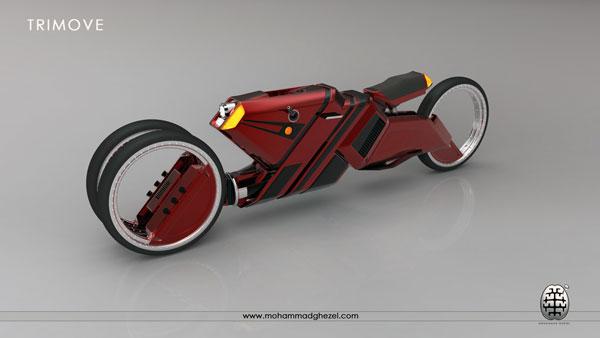 3. TRIMOVE FROM MOHAMMAD GHEZEL
3-wheeled TriMove has all the agility & aerodynamic styling you'd expect from a fierce motorbike. Its triangle footprint provides balance even when it's not moving.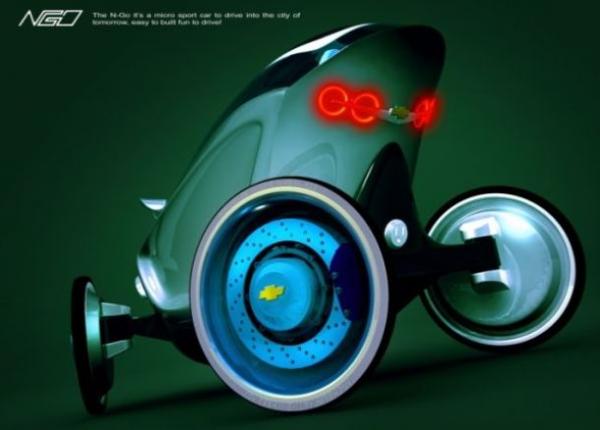 4. Chevrolet NGO electric car
A micro sport car that is designed for city driving. It is an insectile electric car that's engineered by Guatemalan industrial designer Cristian Polanco. This compact and agile car will be so much more than just another electric vehicle.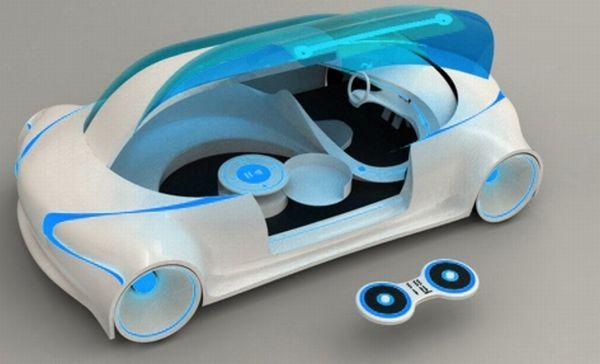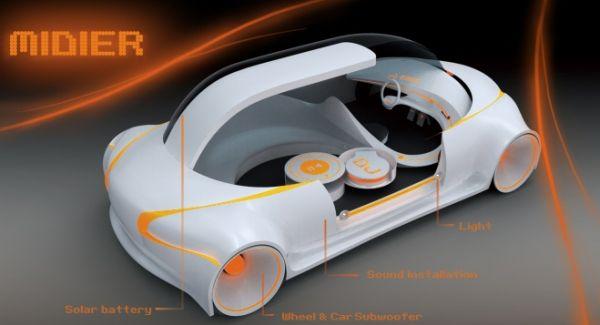 5. Midier: Solar-powered party on sprightly set of wheels
Designed by Siyang Liu, the Midier is a car that seems more like what Apple and Steve jobs would roll out on for a big iPhone unveiling, rather than another concept design. That is what separates it from the mob when it comes to the design aspect of things. But the real distinguishing factor is the solar panel on top of the car that juices up all its needs.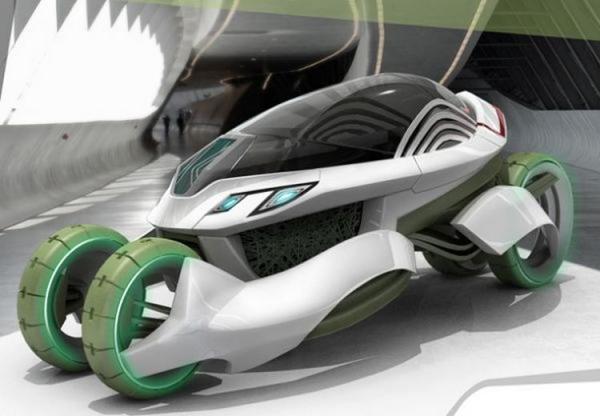 6. VIERIA concept car
The VIERIA concept car is powered by electricity and seats one. The sleek and short design should help this car get maximum mileage between fill-ups. The front of the VIERIA filters the dirt and dust out of the air and release it in a clean and breathable form out the rear.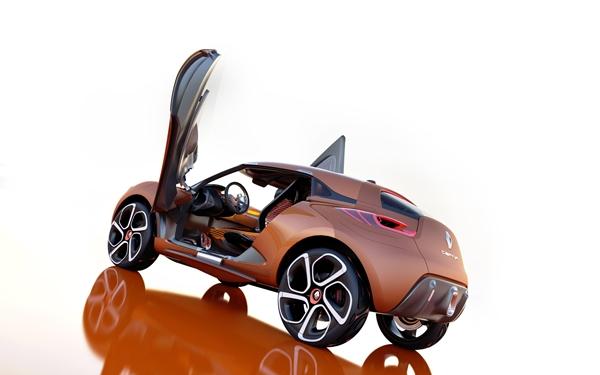 7. Renault Captur concept car
Captur is the new concept car embodying Renault's new design strategy. A sporty crossover with a flowing and athletic body language, it conjures up visions of two people exploring the world and previews a forthcoming road car. Its Energy dCi 160 twin-turbo engine-concept combines fun driving, enjoyable performance and low CO2 emissions.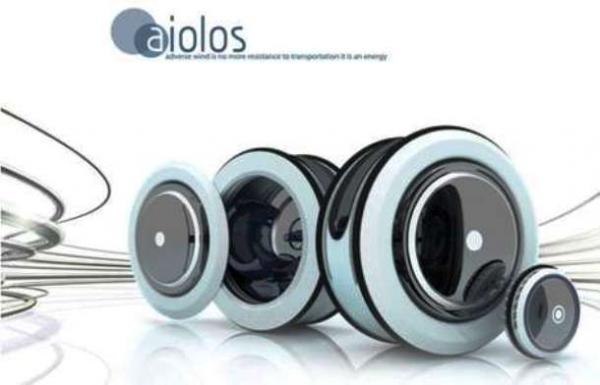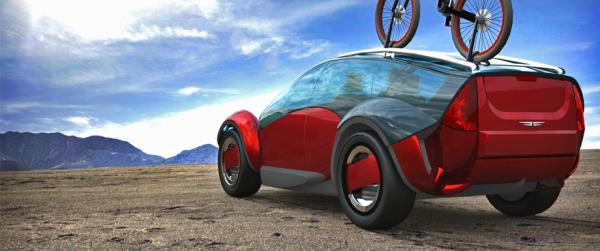 8. Eco-Optimized SUVs VPV
Versatile Performance Vehicle or VPV SUV designed by Motive Industries Inc for 2030.
9. Foow concept car from Pietro Russomanno
The Foow is a solar-powered concept car that has been designed to fold up to fit into small spaces. It has an aerodynamic tricycle design and can fit one person. Much like Nissan's Land Glider concept, Foow leans into turns like a motorcycle, providing a unique driving experience.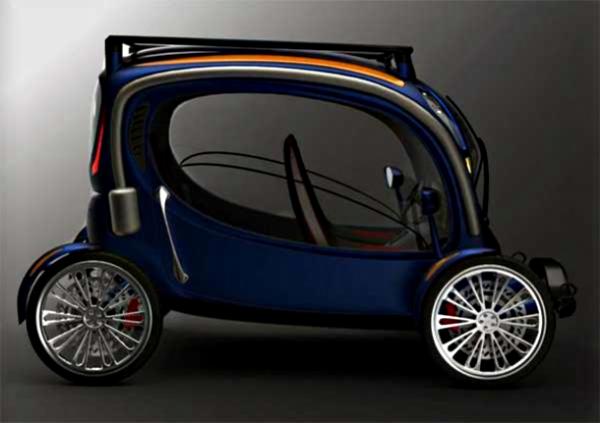 10. Logma family car
Logma is a snack-inspired family car that is perfect for eco-conscious car afficionados out there! Logma means "small piece of food". It's a compact car that is designed by Designer Dr. Hussien Al Jammazi to meet the needs of small families who live in cities.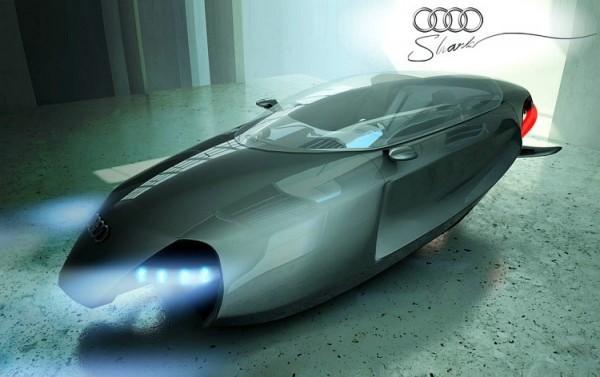 11. Audi shark flying car
Winner of the World Auto Design Contest 2009, the Italian competition Domus Academy which awards the most innovative in the automotive scene, the Audi Shark promises to be one of the most exciting cars of the future .
The designer Karim Doku inspired by motorcycles and airplanes to create a 3D model of a futuristic car that has no wheels and is capable of flying.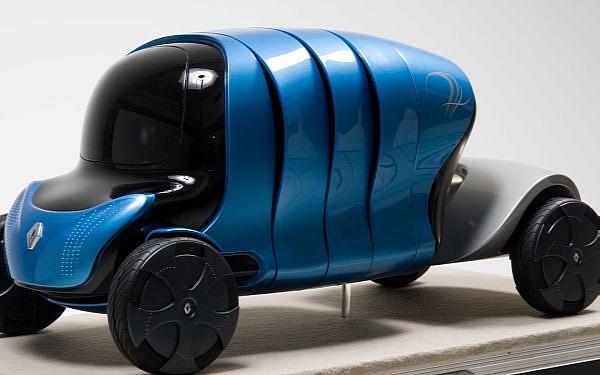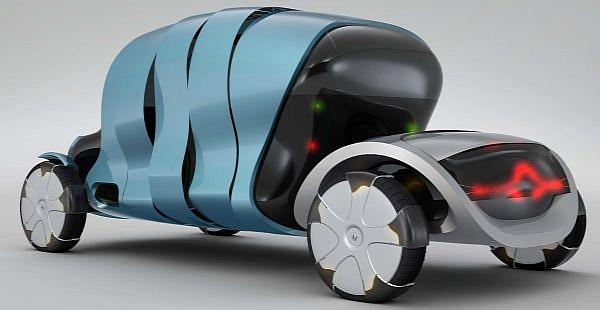 12. RENAULT KIDMA
Conceived by Thomas Felix for the city of Tel Aviv, Israel, Renault Kidma concept is a mobility system that suits the humanist aspirations of the city as well as its willingness to protect environment. As a result, Renault Kidma has been designed to transform the constrained time in leisure time, work, recreation, games…and a technically advanced eco friendly vehicle which runs only on renewable energy.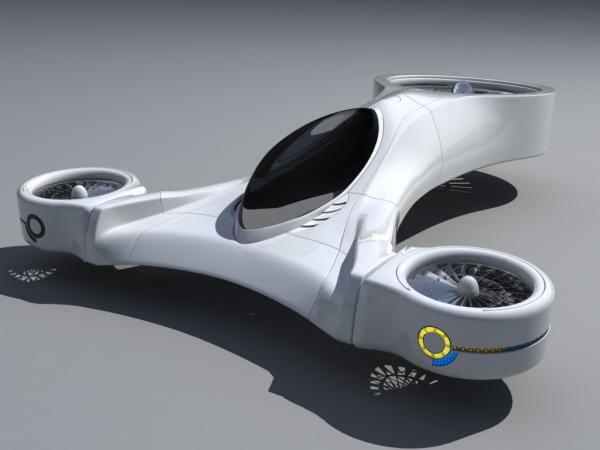 13. FLYING CAR OF THE FUTURE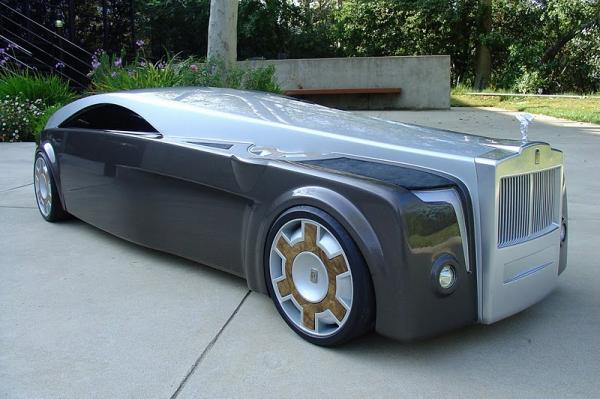 14. Rolls-Royce Apparition
Designed by Jeremy Westerlund, the Rolls-Royce Apparition simultaneously unites the historical chauffeur-driven carriage with the futuristic streamlined supercar form. Including the manufacturer's massive trademark grille, this 23-foot concept car is quite the innovative vehicle.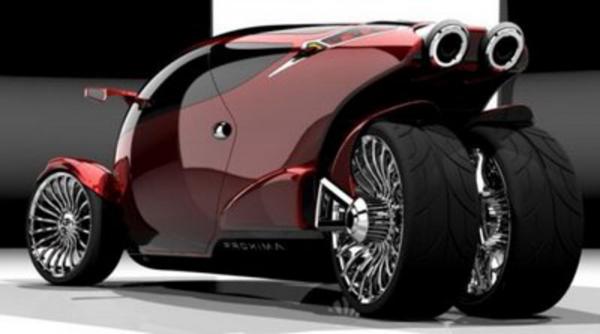 Aiming to be the perfect middle point between a car and a motorbike, the Proxima is a true urban mobility solution for the future. With 2 tandem seats providing an optimum riding position for both the driver and the passenger, the Proxima passes the thrill of its stunning and aggressive aerodynamics fully through its steely frame and chrome alloys.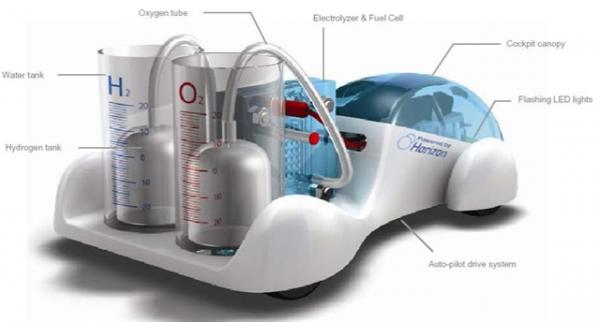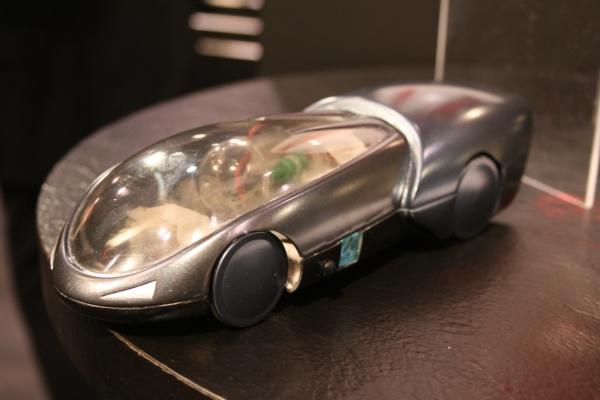 16 Cars powered by hydrogen fuel
This toy version of hydrogen cell futuristic car uses next generation reversible Polymer Electrolyte Membrane (PEM) fuel cell. Add water to the water tanks located in the back of the car. Uses the water (H2O) to produce and store oxygen (O2) and hydrogen (H2). It can turn around obstacles by itself, and is powered by clean hydrogen fuel.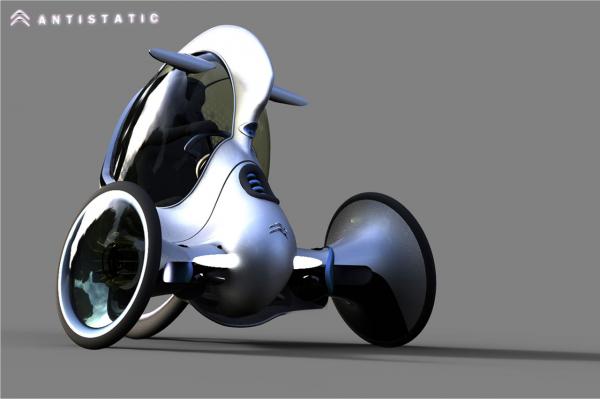 Designed by Heikki Juvonen, the Citroen E-3POD Antistatic is a design study of an electric three-wheeler urban commuter. It was selected as the best design in the RCA's Double Challenge project.
The Citroen E-3POD Antistatic is a single-seating, three-wheeled concept vehicle designed by Heikki Juvonen for Citroen. The design is definitely something that I would expect to see in a sci-fi show or movie—it would be rad to actually see it on the streets.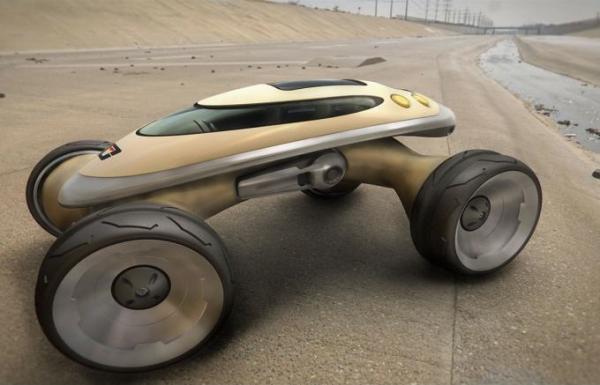 18. The HumVee Evo by Matteo Carniato Runs on Fuel Cells
The HumVee Evo is Italian designer Matteo Carniato's answer to the future of all-terrain vehicles. It runs on fuel cells, making the car a eco-friendly, sustainable ride. Based on today's Hummer, it is also classified as an amphibious vehicle because it can traverse over deep rivers and other bodies of water with ease.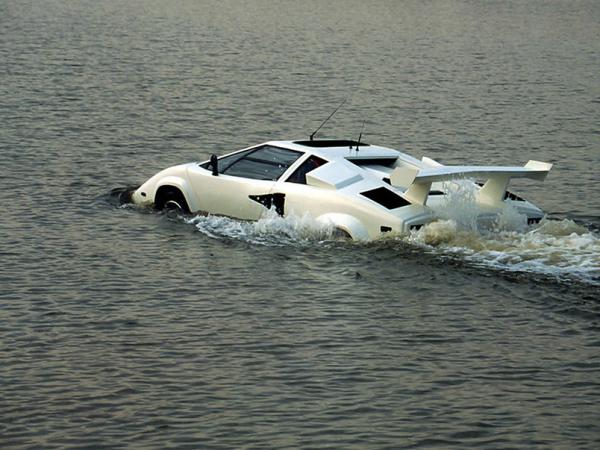 19. Lamborghini Countach by Mike Ryan
Theclassically mid-engined Lamborghini Countach was designed by amphibious car expert Mike Ryan not only rules the land but also the sea!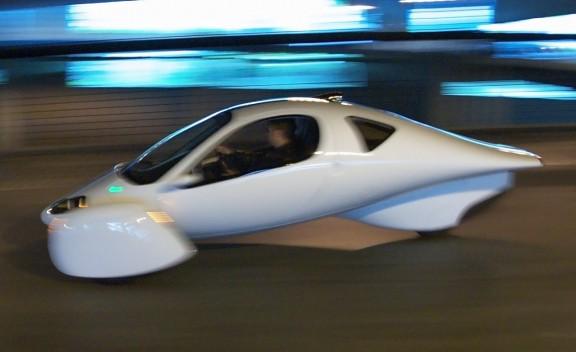 20. Aptera – a car that can fly
Aptera comes from traffic jam brainstorm. What do you do when you're stuck in traffic? The idea was simple yet brilliant. Design a vehicle that follows nature and glides through the wind instead of pushing it