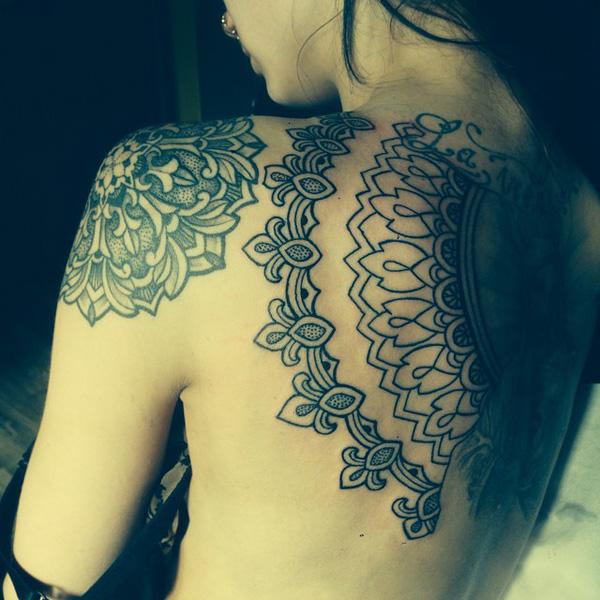 Tattoo lovers are never tired of digging out the subjects for their next tattoo ideas. From religious symbols to meaningful flowers or animals, we have seen a lot of creative tattoo designs inspired by these elements. Mandala tattoos are such kind of symmetrical tattoos inspired by a ritual symbol in Hinduism and Buddhism. The circular geometric pattern reminds people of balance, harmony and cosmic infinity.

The word mandala comes from Sanskrit, which means circle. Mandala Tattoos are often portrayed like circular flowers composed of petal like patterns symmetrically. Mandala Tattoos are favorite tattoo ideas for women. A mandala tattoo is more than a geometric shape. It often integrates with other symbolic elements, such as lotus, representing special meanings for wearers.
For its circular shape, the intricate mandala tattoos are often inked on the shoulder, back or arms. Mandala tattoos create mysterious imaginations for the wearers. Check out the roundup of the best pieces we have collected if you'd like to find inspiration.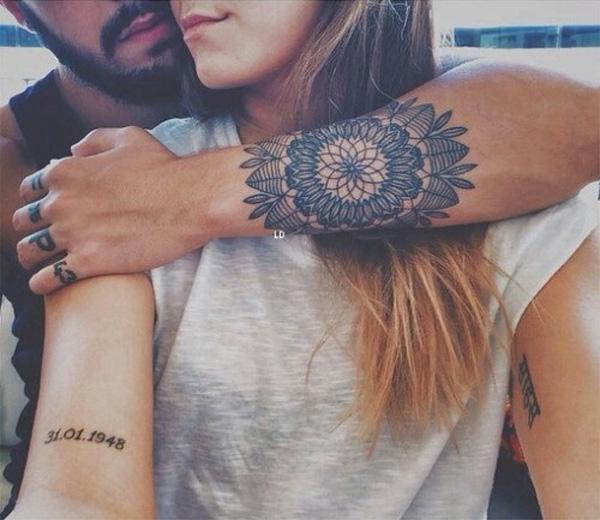 Mandala inspired geometric tattoo for men, a signage of eternal love to his loved one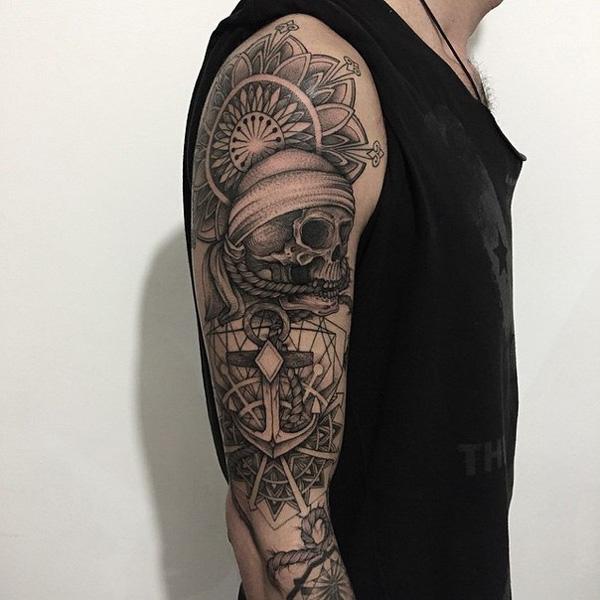 An example of mandala symbol integrated in a maritime tattoo design. The skull, anchor and mandala symbols represents balance and safe voyage in the life.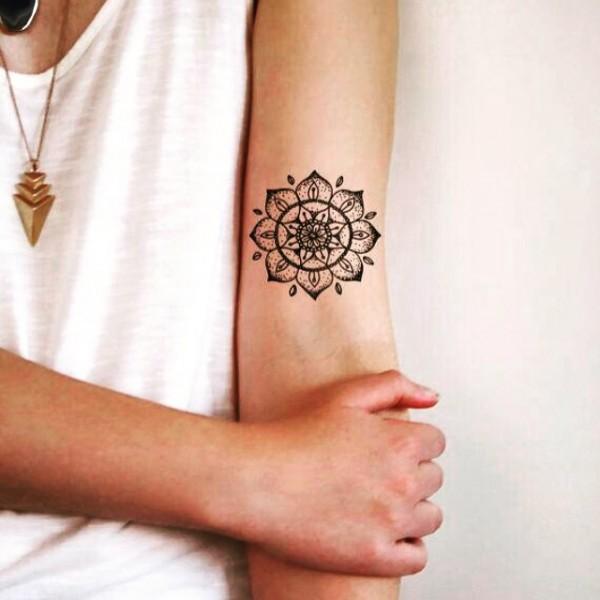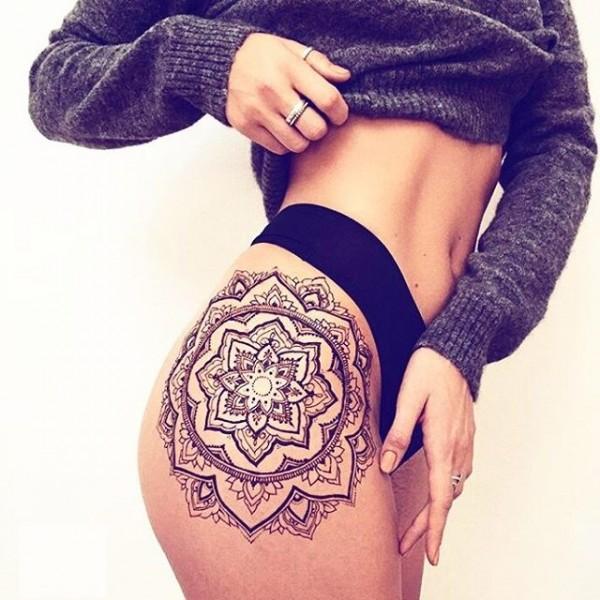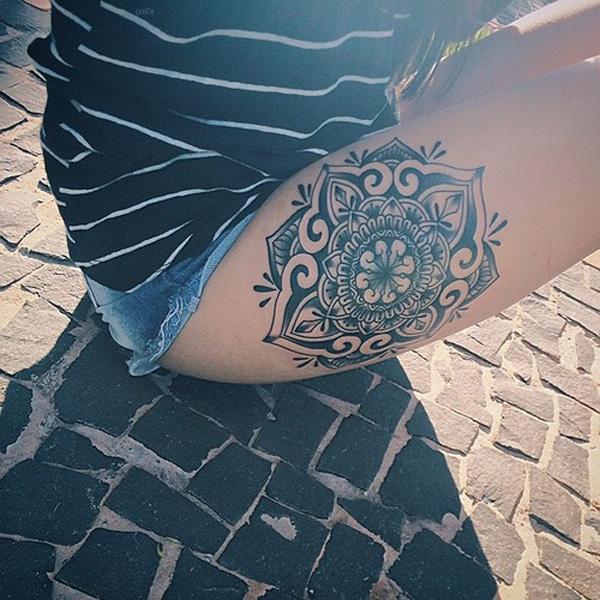 A beautiful mandala inspired thigh tattoo, a unique fashion statement for a girl.