Home decor is so important to create expected mood and maximize the functionality in the room. Think about how many years we are going to stay with our family in the living space, it's definitely worthy for us to invest more initial time and creativity to achieve ideal result. Having spent a lot of time in purchasing stylish and functional furniture, one of aspects that many people are apt to ignore is wall decals in their home decorating schemes. Monochrome walls may be the most popular choice. Isn't it boring to face the blank wall day after day? Is it possible to enjoy the beautiful landscape at home even it means extravagant hope of visual effect?
Carefully designed wall decals not only accommodate the style of surrounding furniture, but also create joyful visual effect in the room. It's certainly helpful to release one's distress and tiredness after busy work. If you measure the area of the walls, it isn't a small area at all. So you need a broad view to devise the style of walls.
In consideration of home room decoration, function is often the dominant consideration of most ideas. Wall decals are mostly to create the theme for the room. If it is for a living room, create a warm and cozy theme with artistic wall art. If it is for a living room, create a fun and happy theme with collage of framed photographs, wall stickers or hang painted canvases on blank walls . Just imagine how much freedom the artistic works could be, the ideas of wall art is endless. The final one is up to your decision, either purchase or custom design, to reflect your preference.
A wide variety of decorative medium and motifs have been used embellish the walls of different rooms, including graphics of typefaces, stickers, paintings, and vinyl wall art, etc. Don't assume the artistic environment is the privilege of museums or artists. We're the same people loving creativity and imagination. With the exclusive design of wall decals, your room walls could be transformed into stylish and integrated displays.
Can't wait to look for inspirations? Thanks for all the creative minds and internet, it isn't difficult nowadays to find ideas of wall decals for inspirations. In this post, you will enjoy the collection of 45 beautiful wall decals ideas. You will feel surprised how much potential your room could be.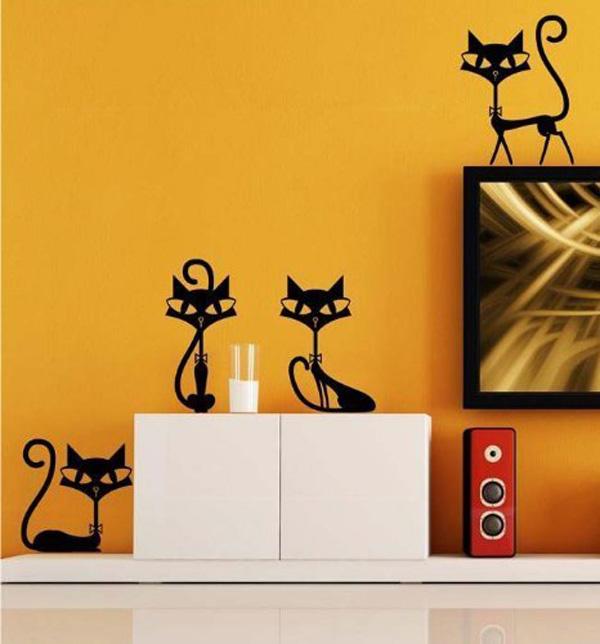 Don't think the owner is mad to buy so many decorating crafts of mickey mouses for the room. The monochrome wall paper with mickey mouses seamlessly integrate with the arrangement of stack case and TV, creating optical illusion when you're not on site.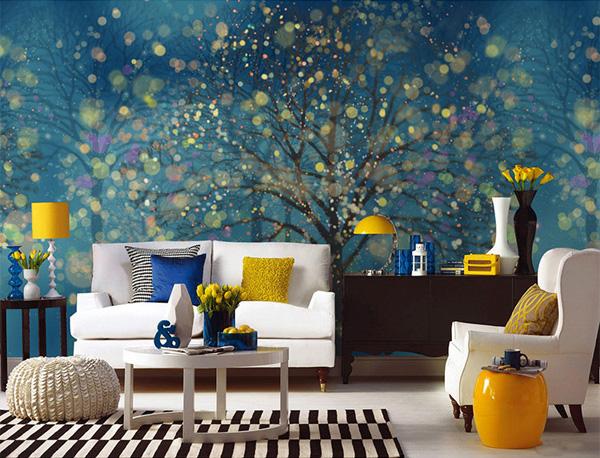 Go dreamy with the fantasy forest wallpaper
If you're apt to daydream, the beautiful wall decal would inevitably take you to the wonderland in your mind.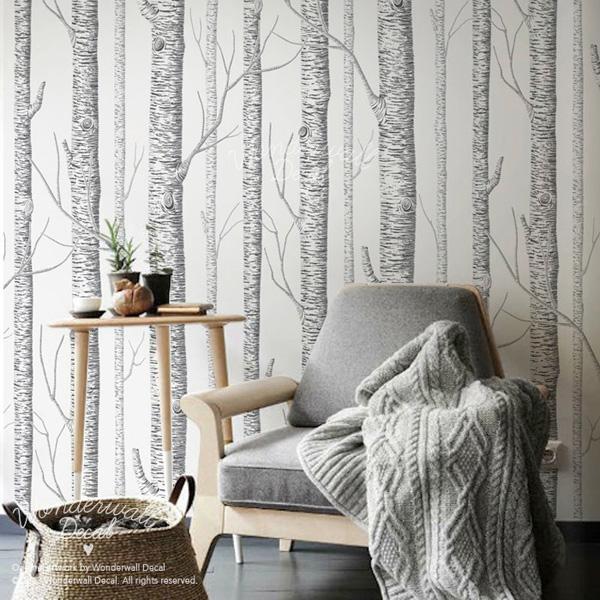 Birch Tree Peel and Stick Wallpaper
The sketch of tree trucks forms a natural texture on the canvas of wall, making it virtually compatible with any surroundings.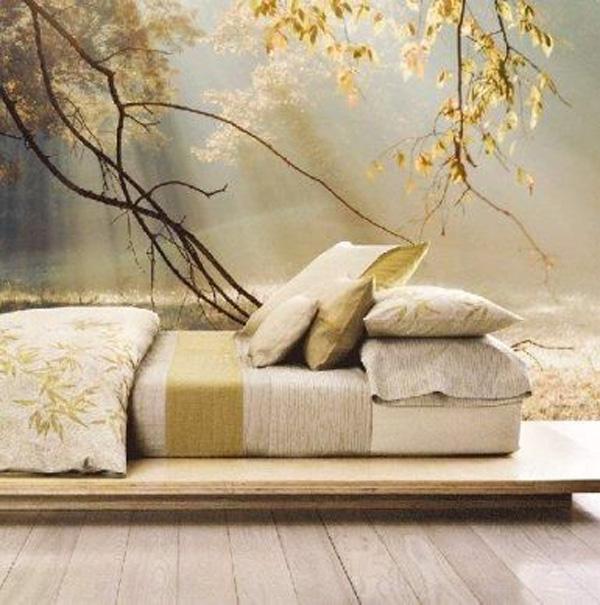 Go nature with the landscape photograph wall decal of sun rays in the morning
You will enjoy the freshness everyday even it's raining and storming outside.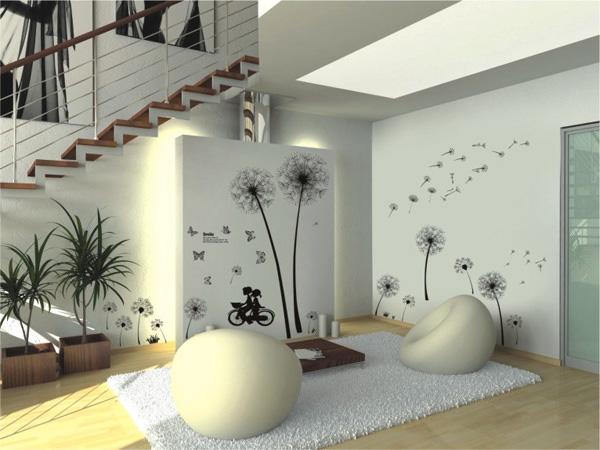 Dandelion wall decal
The plant associated with imagination and wishes, is the best motif to create cheerful and fun running environment for children.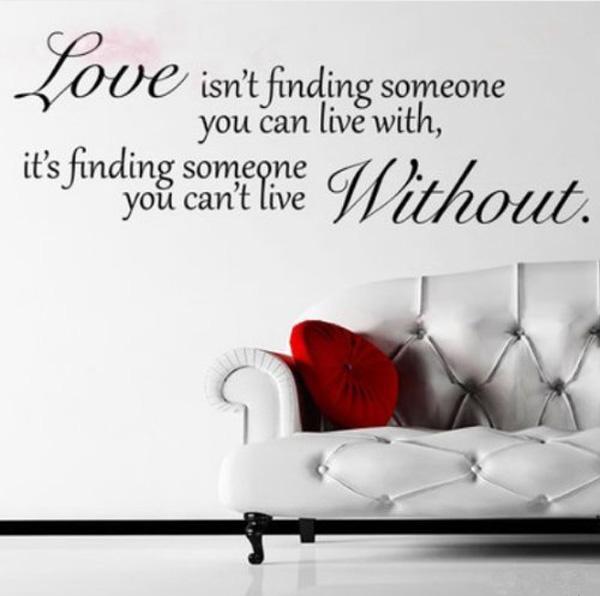 Love isn't finding someone you can live with, it's finding someone you can't live without.
The typeface of life quote wall sticker is constantly reminding the essence of life, creating eternal harmony in the room.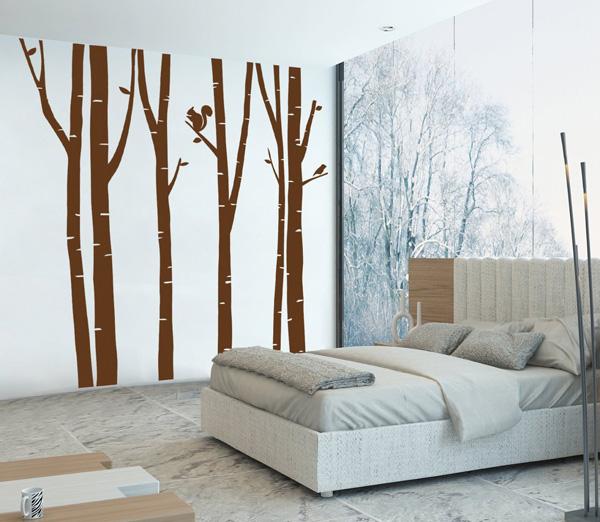 Bedroom Wall decal of Mural Squirrel Woods Birch stickers
The different hues of two walls form a light contrast, yet compatible with mood of bedroom.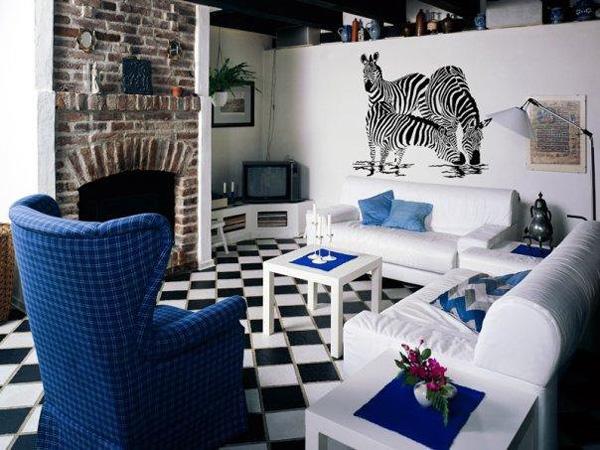 Vinyl Sticker Wall Decal
The black and white print of zebras perfectly matches the checked floor and brick wall of the fireplace.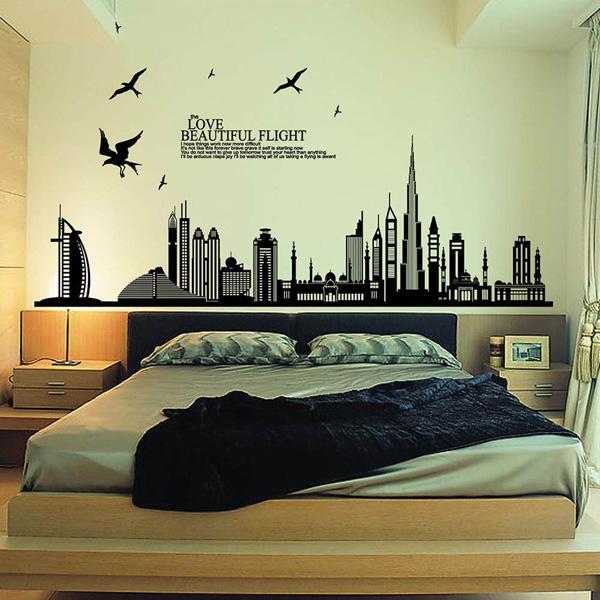 Love Beautiful Flight
Quotes of removable wall stickers for decals in the living room.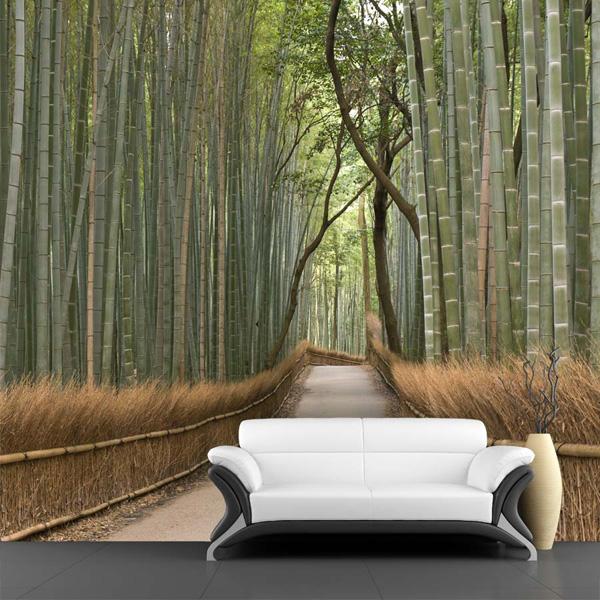 Jungle Wall Mural Decals
Wonder the life of countryside or rustic interior design? You would be easily allured to walk into the road in the the bamboo forest by the realistic picture.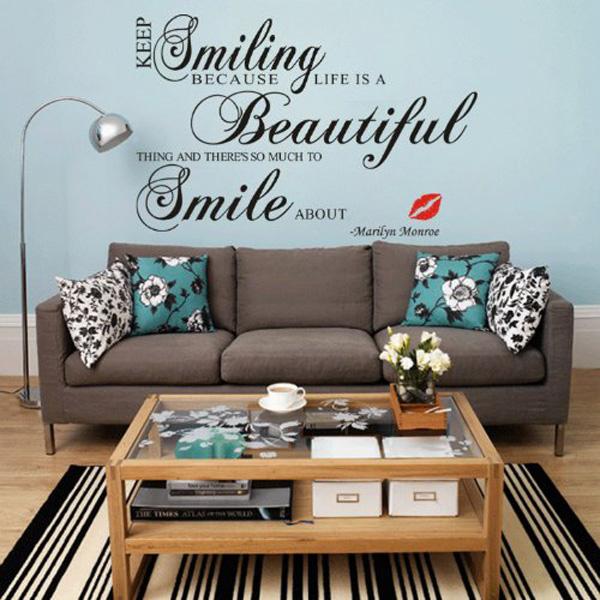 Keep smiling Because life is a beautiful thing and there's so much to smile about
Removable wall decals will bring joy and in the life.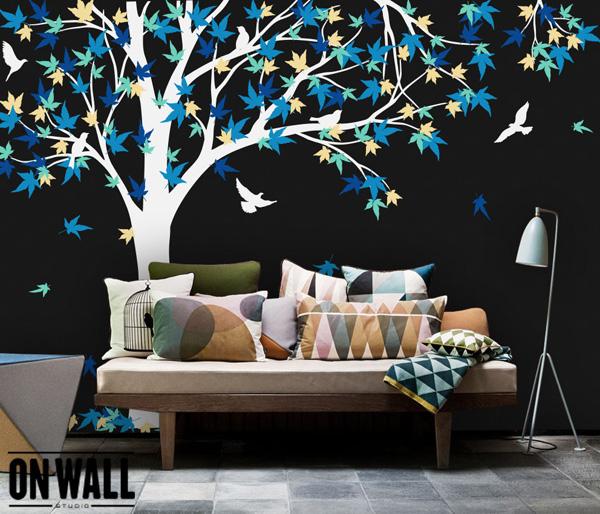 Large Maple Tree vinyl decal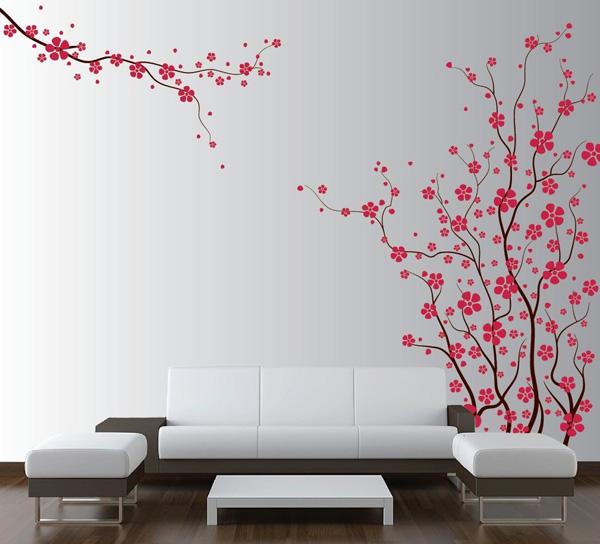 Wall Decal of Japanese Magnolia Cherry Blossom Flowers
Love the cute style.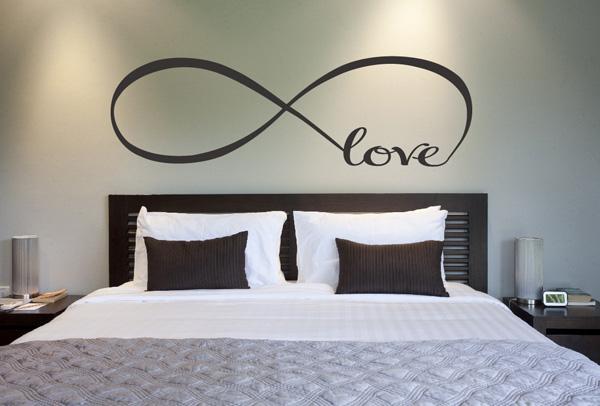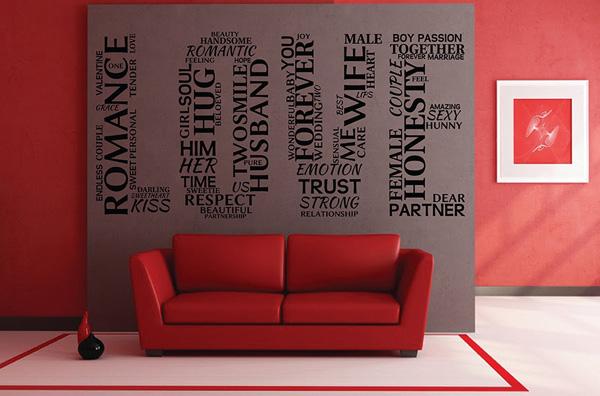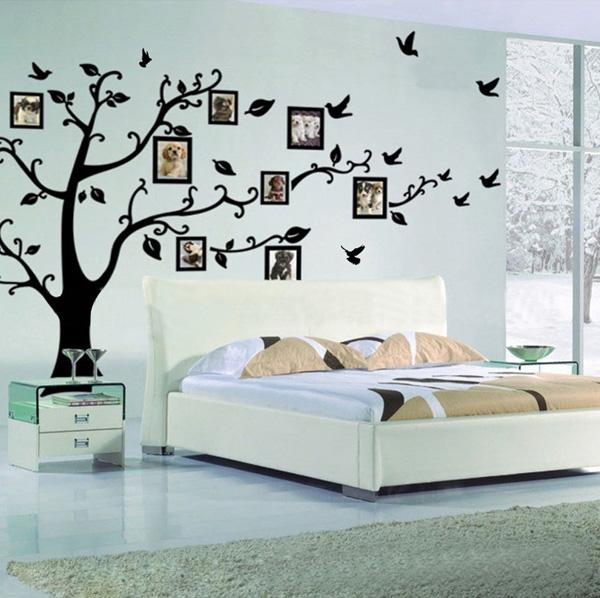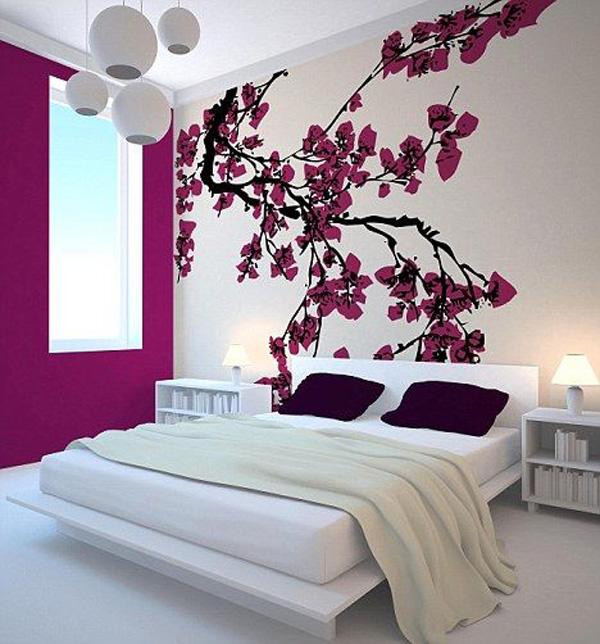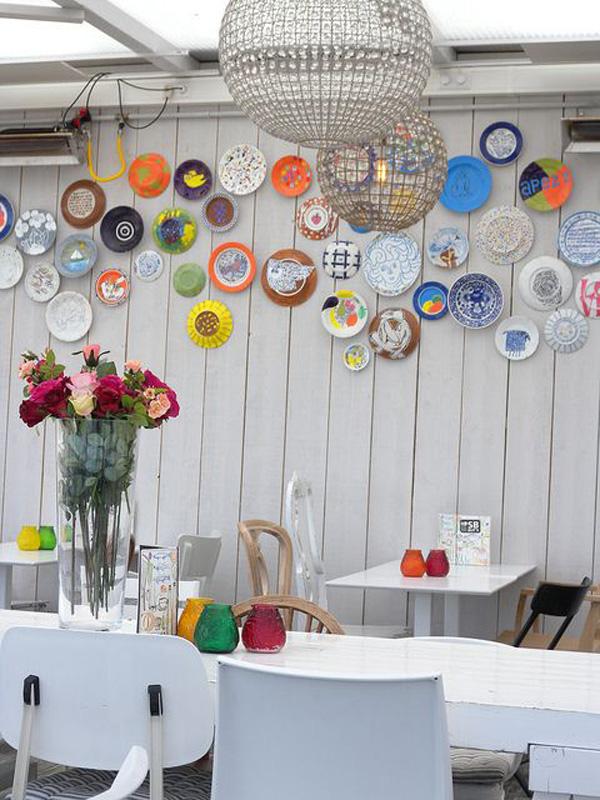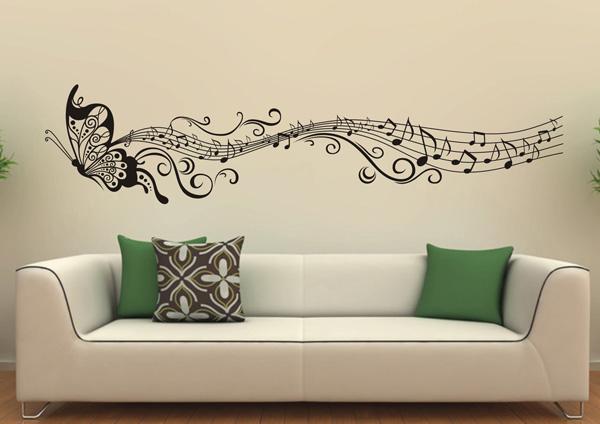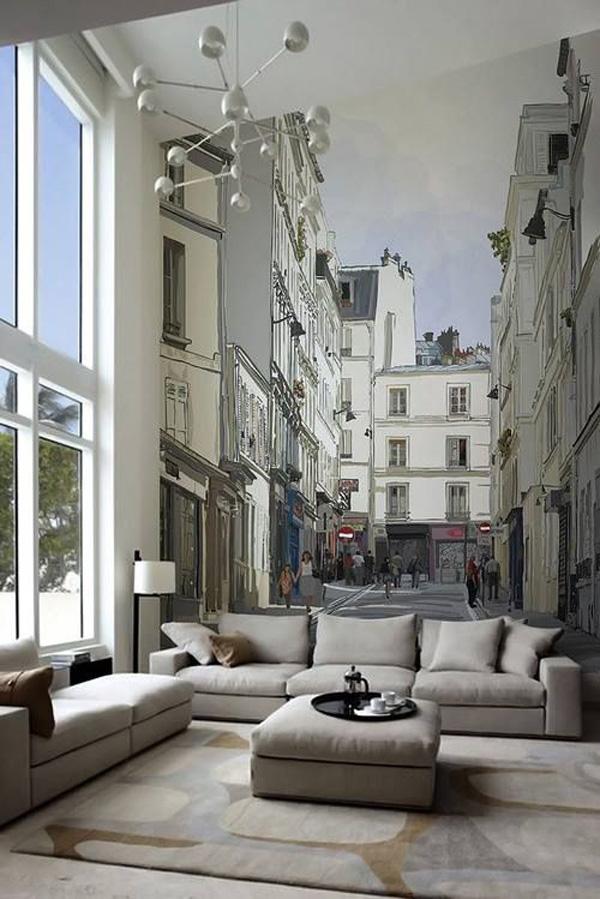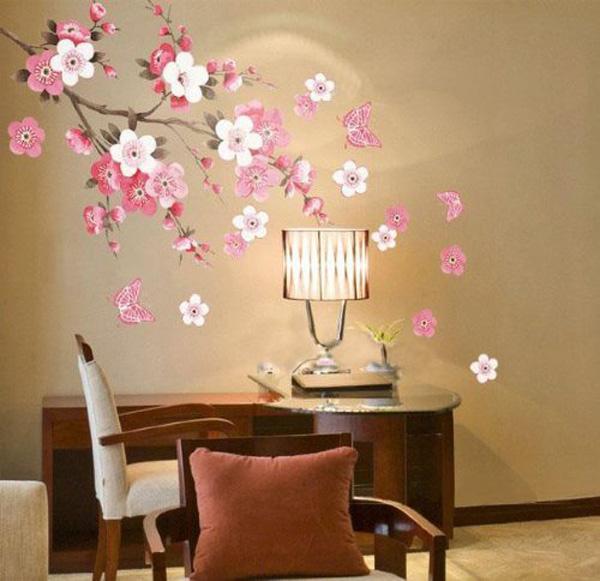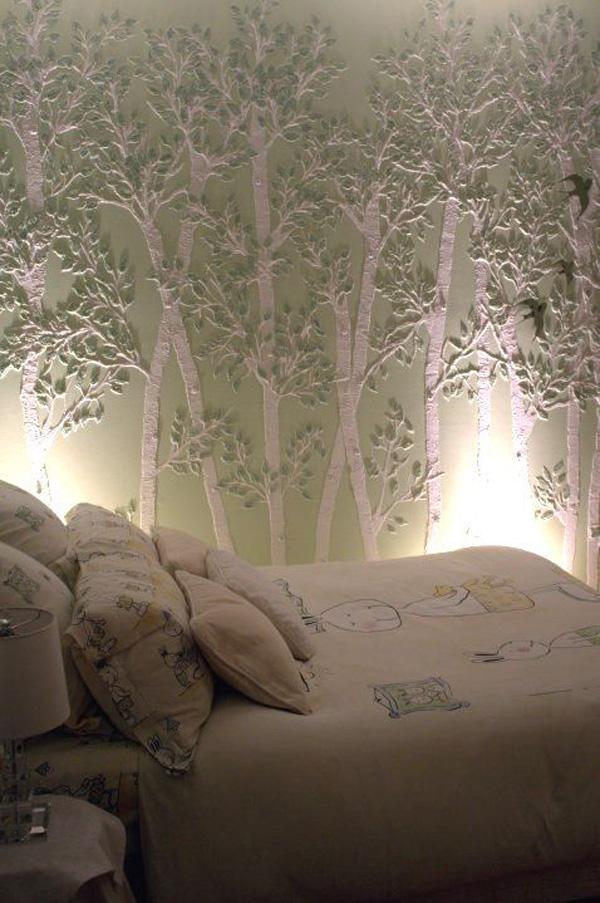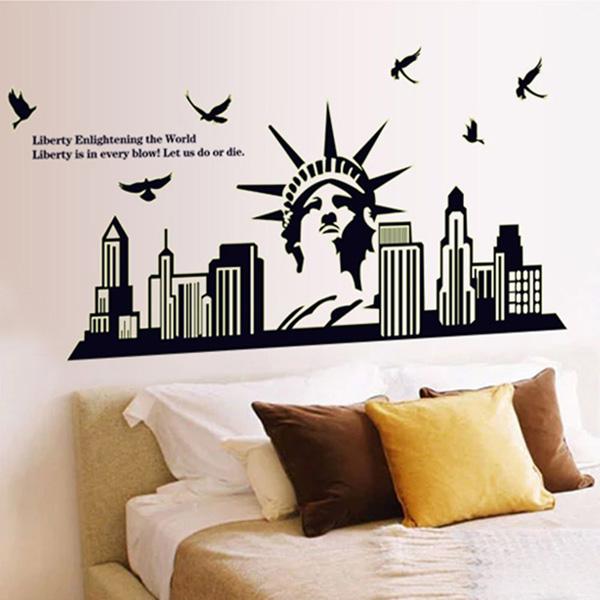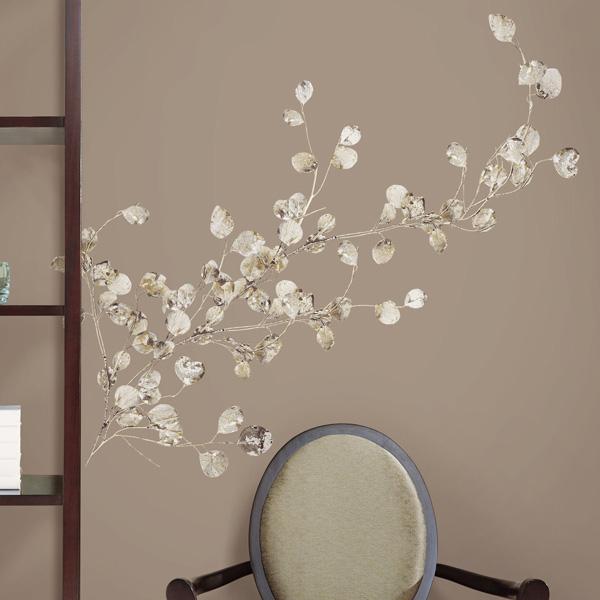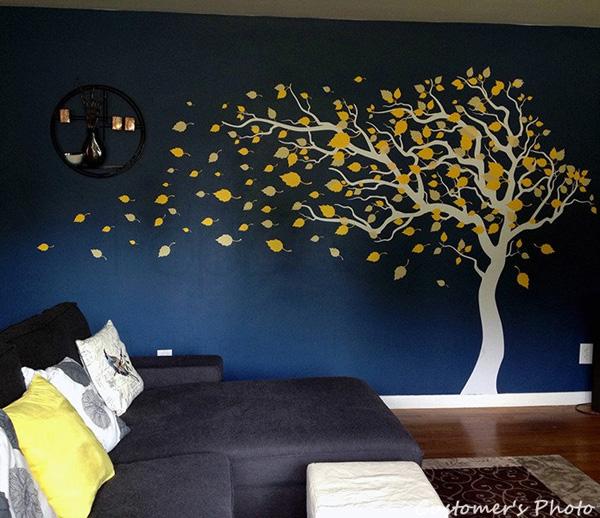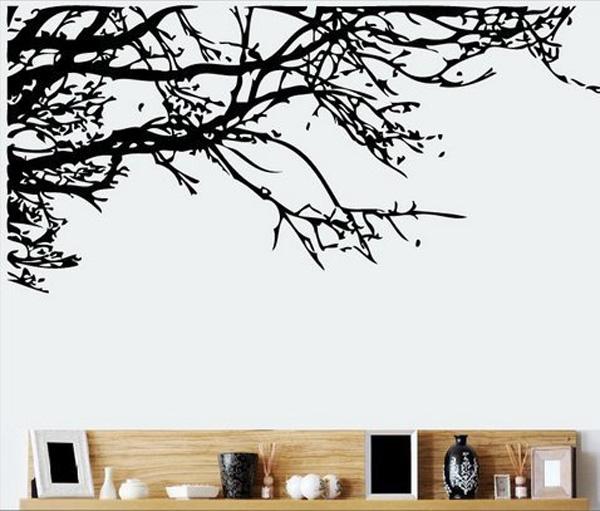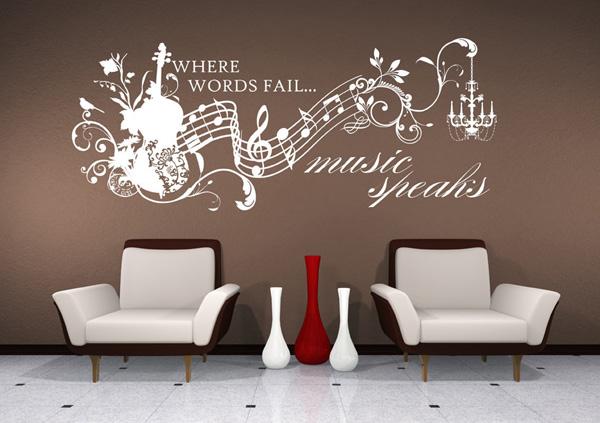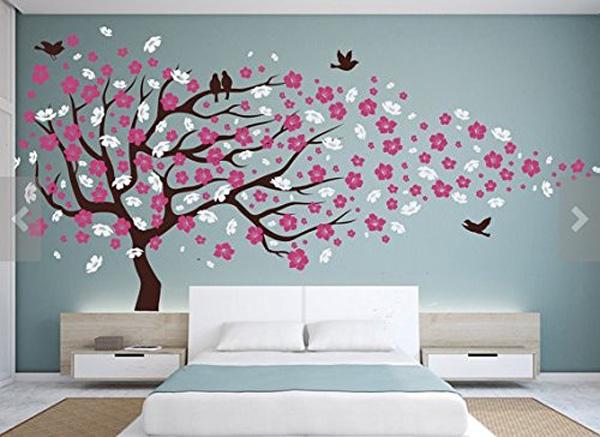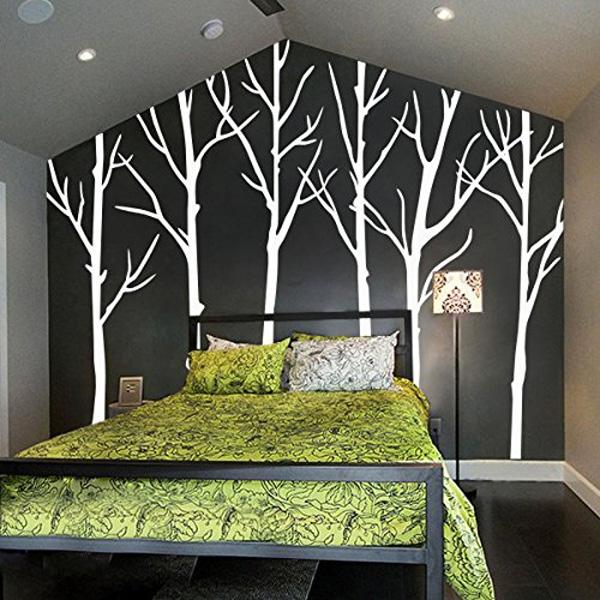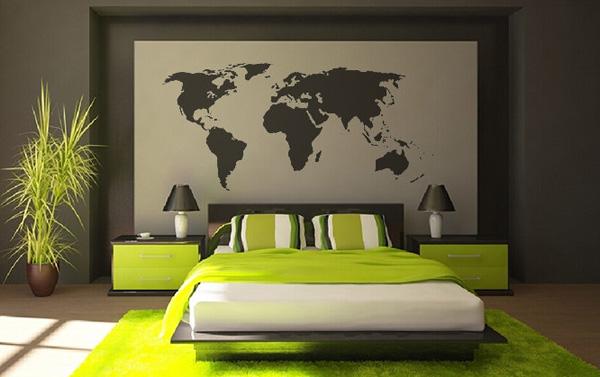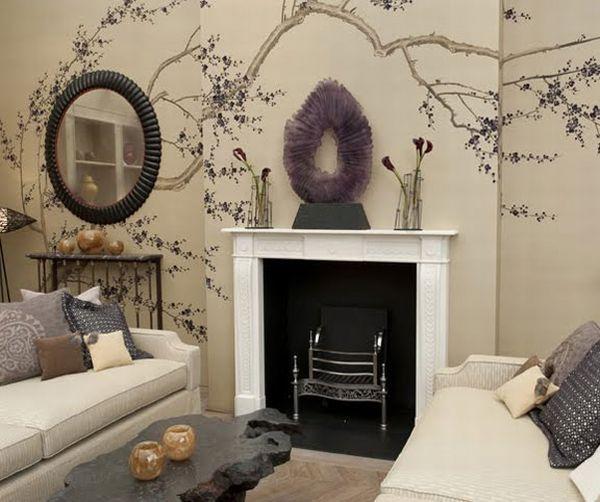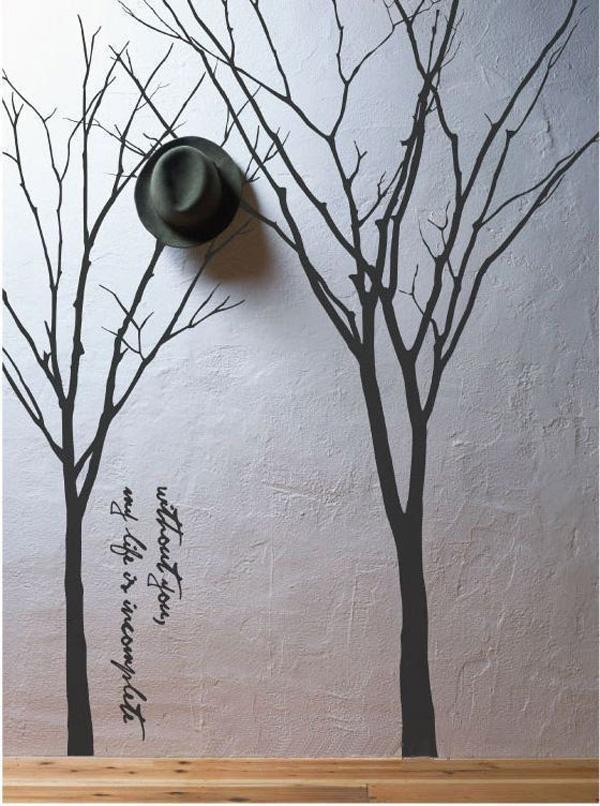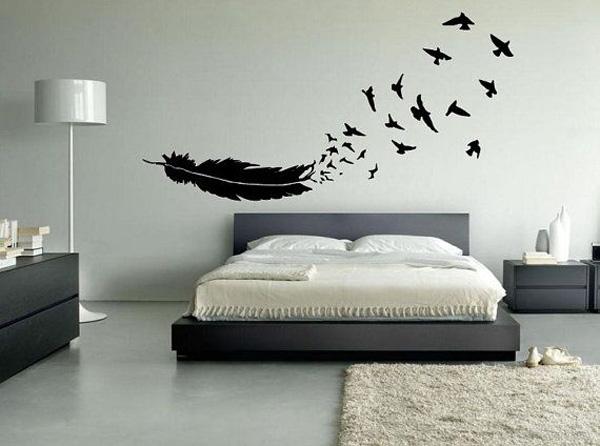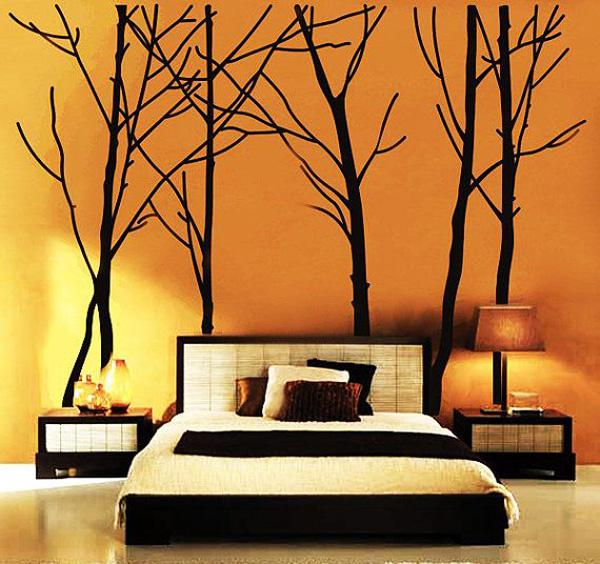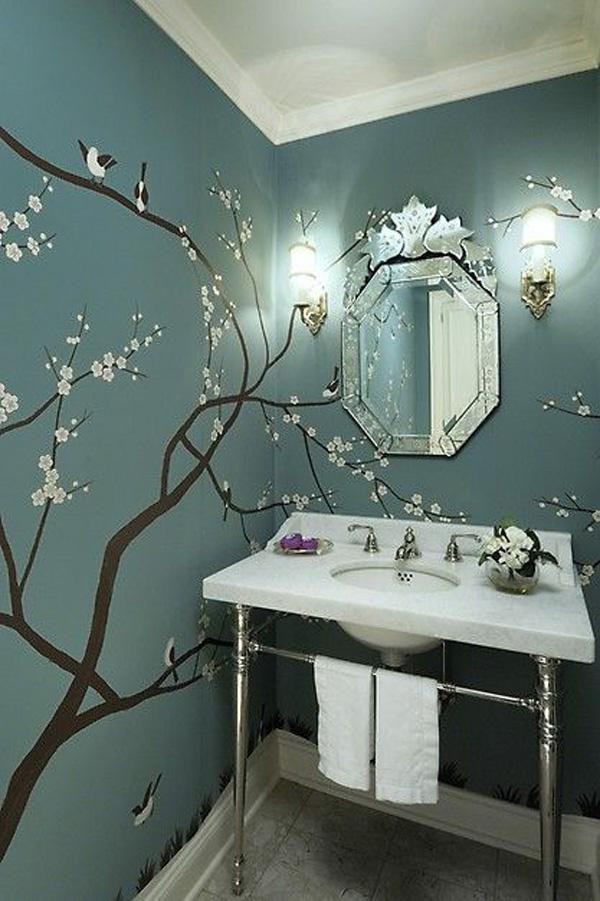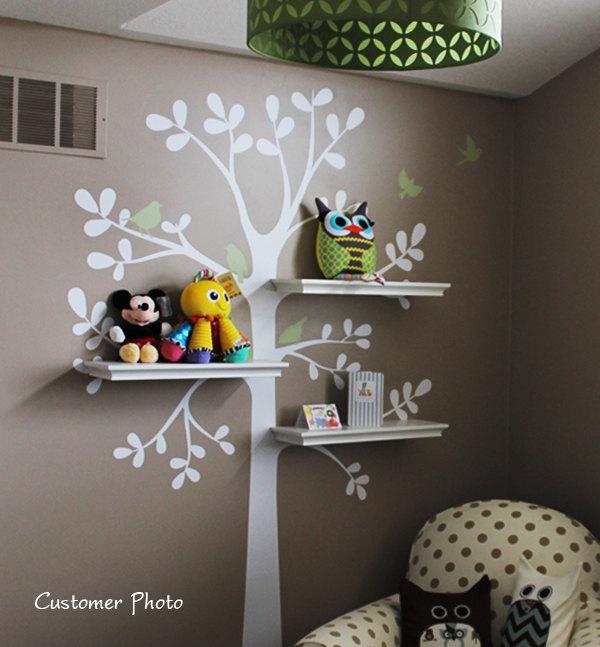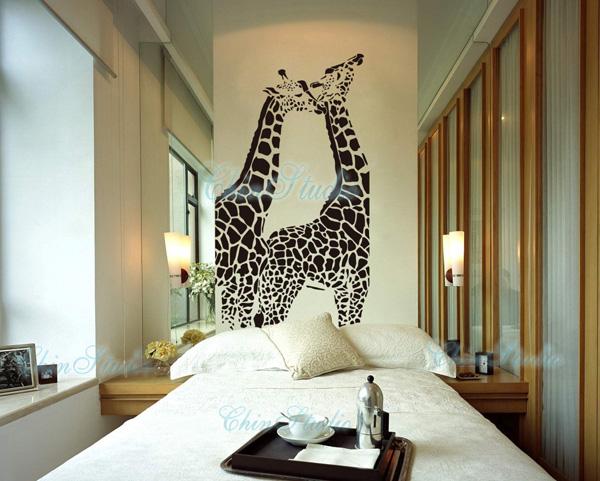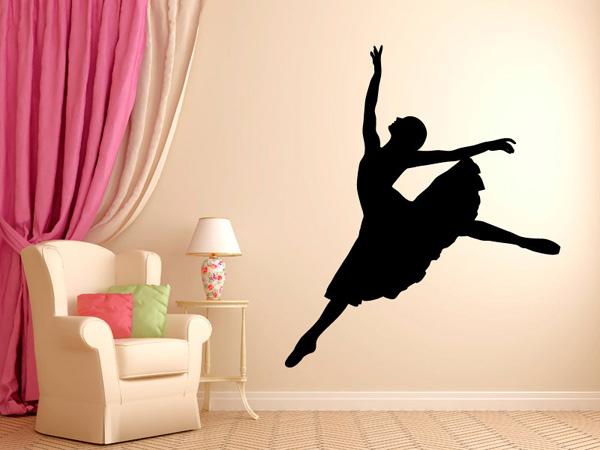 The silhouette of dancing ballerina wall decal, along with the massive pink curtains, transforms the wall to a stage and the living room to a theater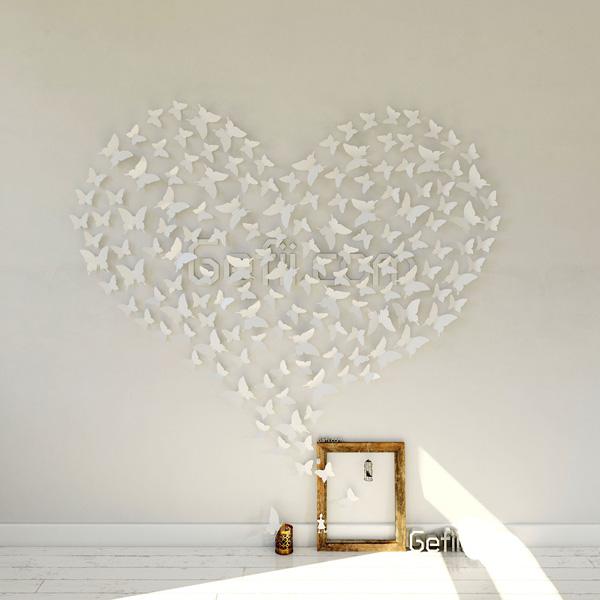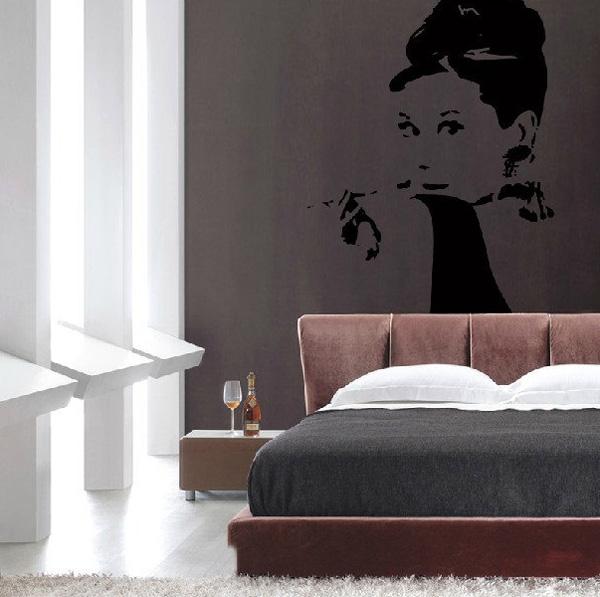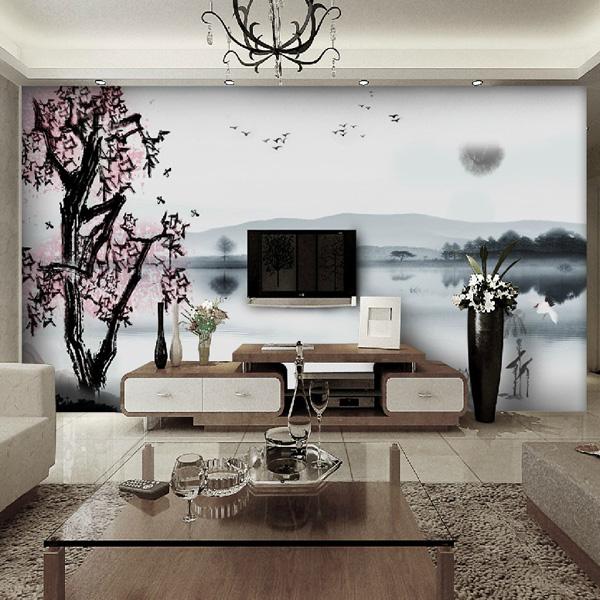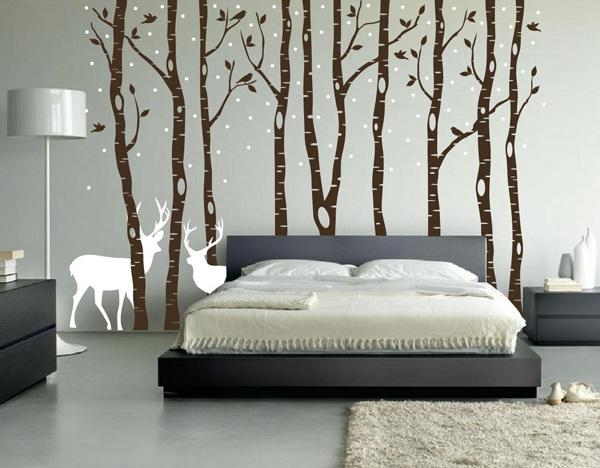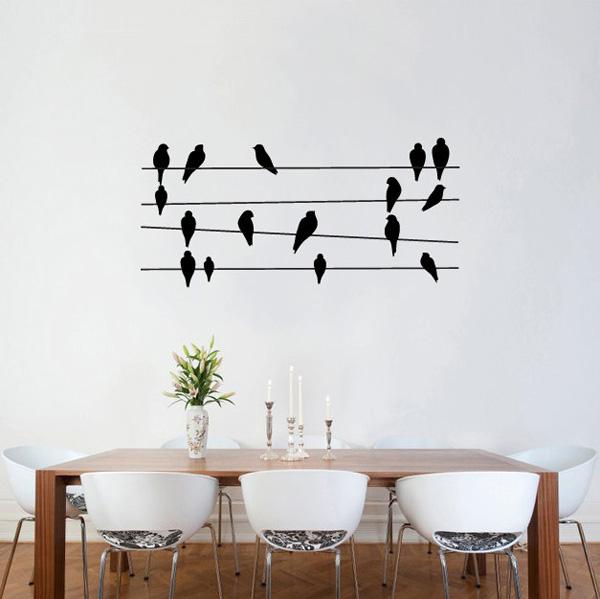 The birds standing on wires, which looks like music notes. A call for nature or music? The wall stickers made by vinyl, easy to remove and clean.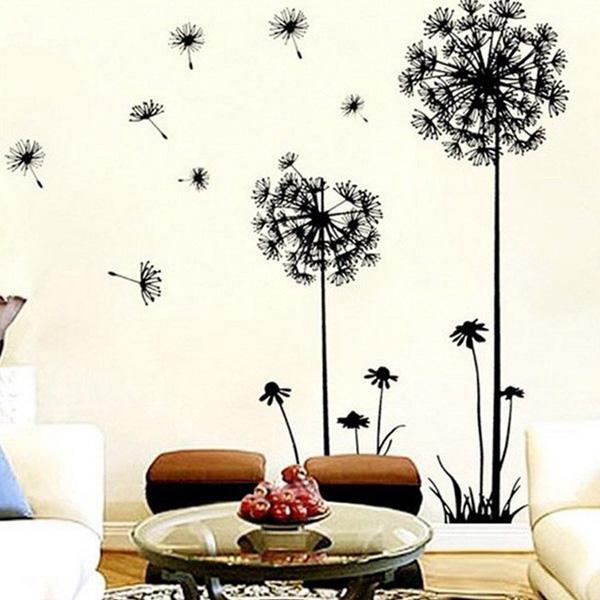 A fantasy themed living room embellished by the wonderful dandelion wall art sticker made by removable mural PVC.