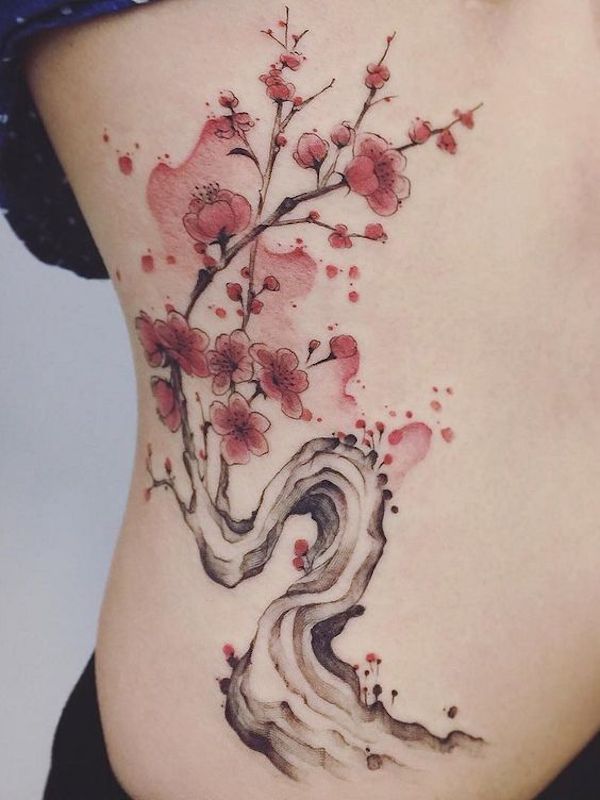 A Cherry blossom is a kind of flower that is fading and withered very quickly. In the Japanese culture, this represents the transience of life, which is often associated with Buddhism influence that states all life is suffering and transitory.
In western culture, cherries are known to be a very sexual fruit, with their color of red which is associated to blood, which represent feminine beauty and sexuality. In modern world, people love cherry tattoos mostly for the latter reason.
Today I collected 30 awesome cherry Tattoos Designs. Most of them are inked on the backs, ribs, arms, and feet. Please enjoy the beautiful pictures and I hope you can find inspirations from them. Check out the link you will have the opportunity to view more of the portfolio of the artist.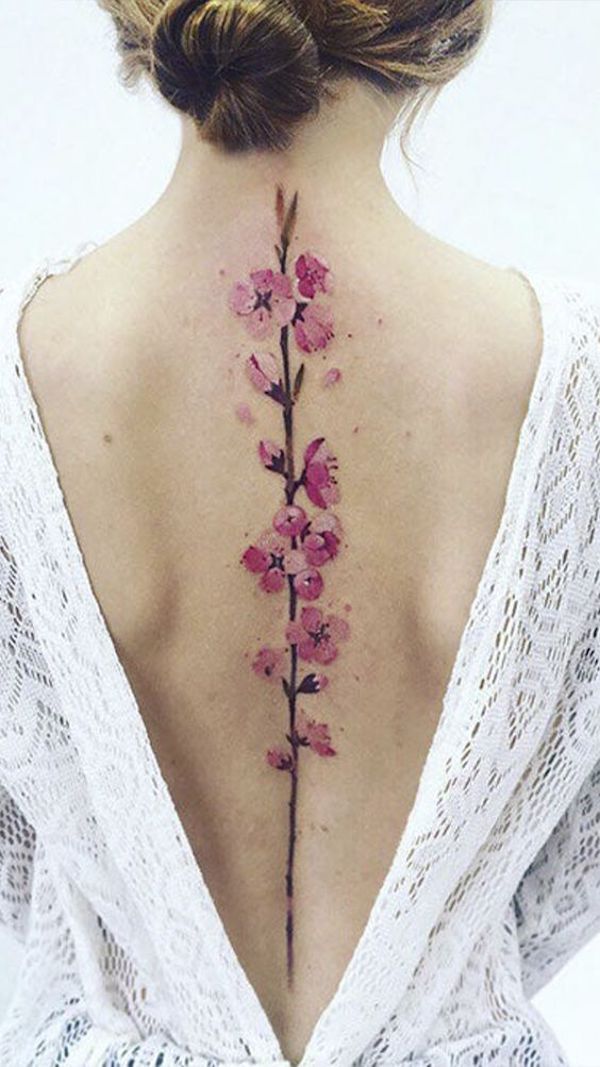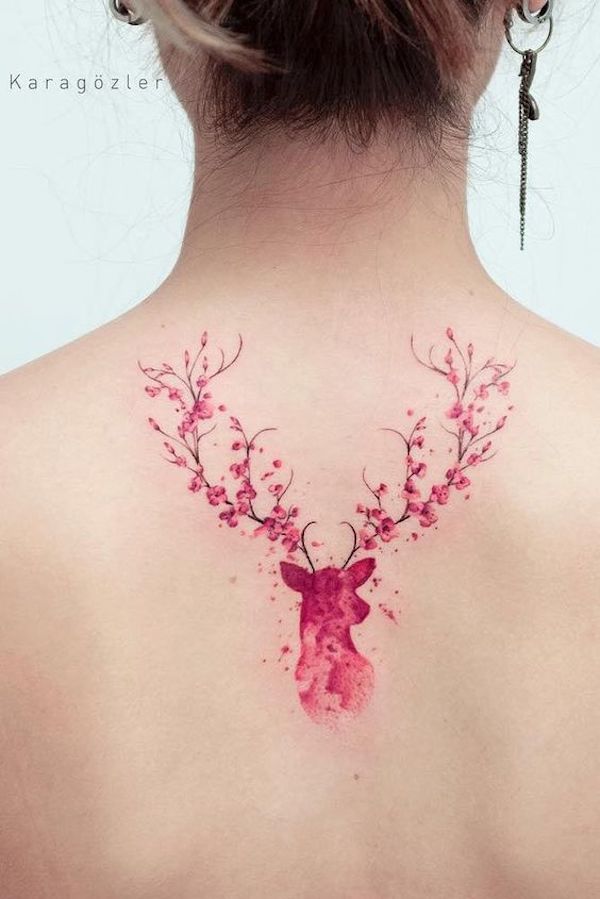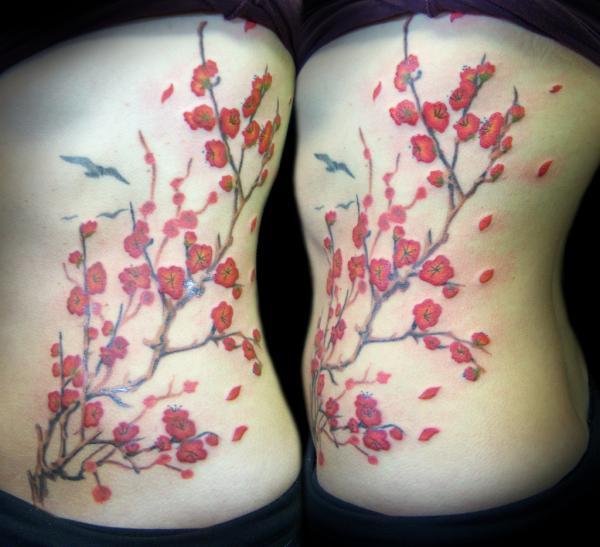 Cherry Blossom Branch and Birds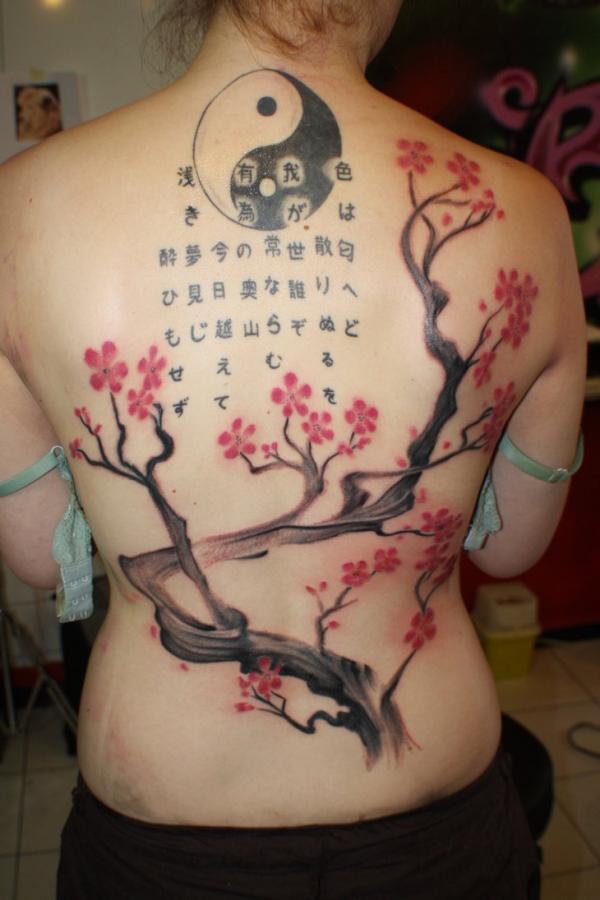 Taiji, Japanese Poet and cherry blossom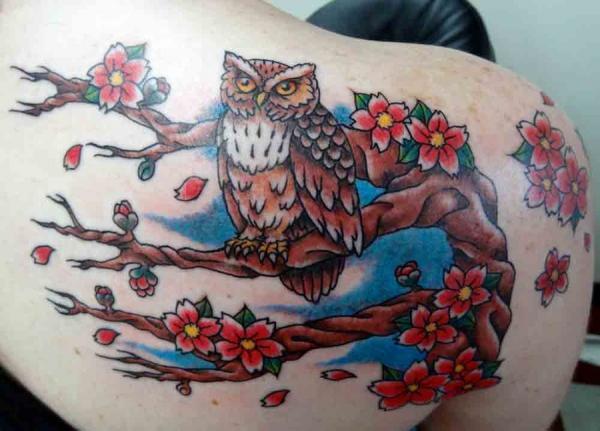 Owl on Cherry Tree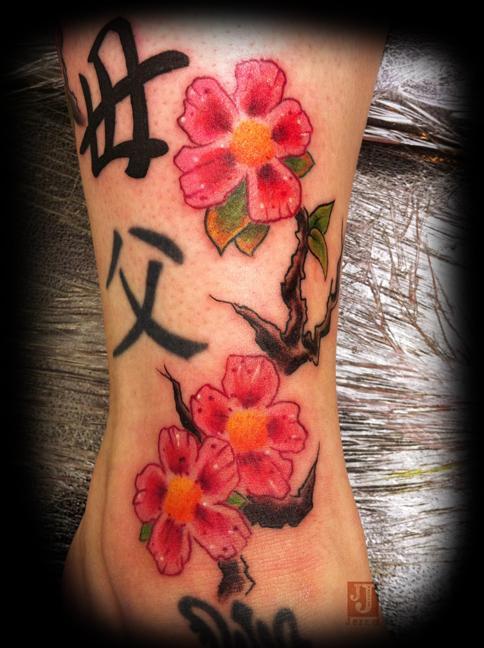 Cherry blossoms and Chinese character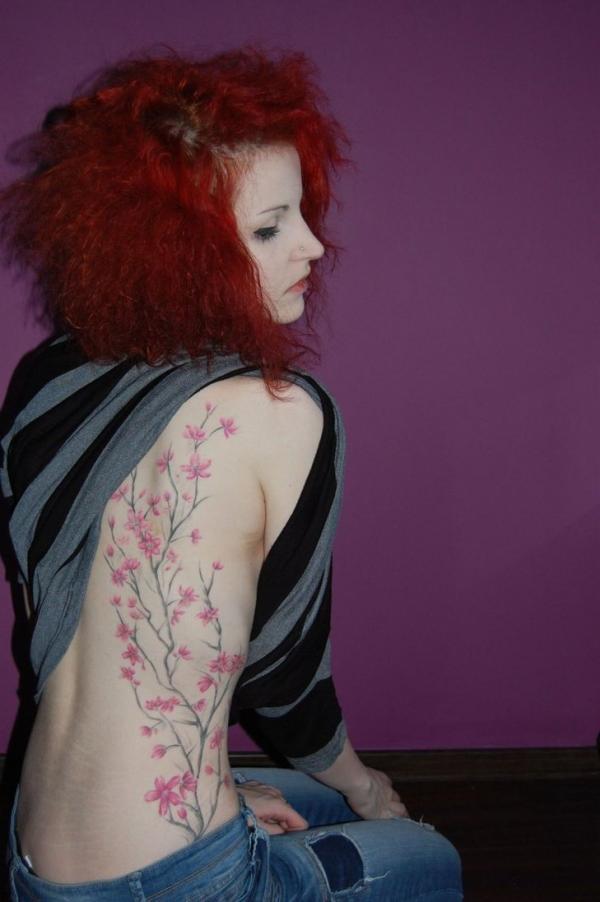 Sakura Rib tattoo for women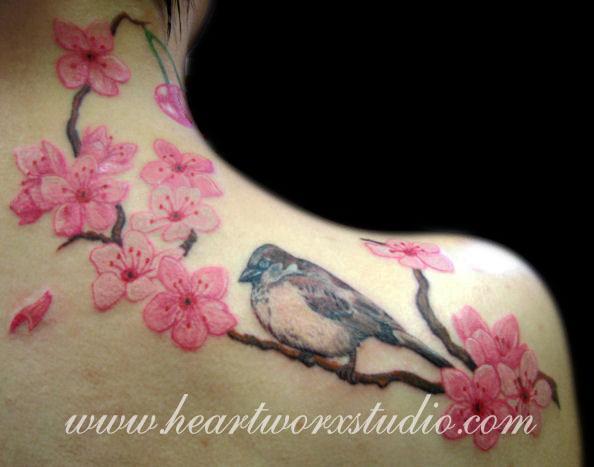 Sparrow and cherry blossoms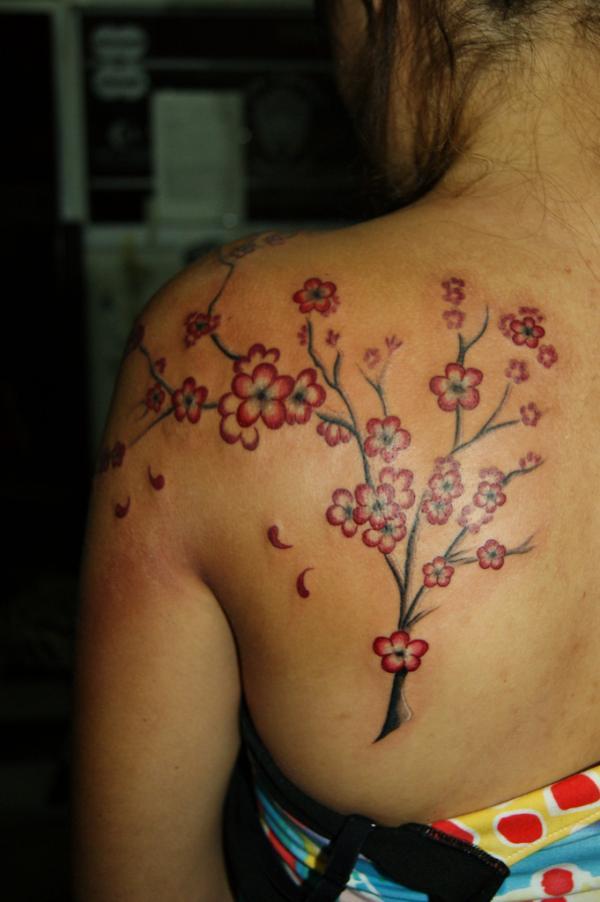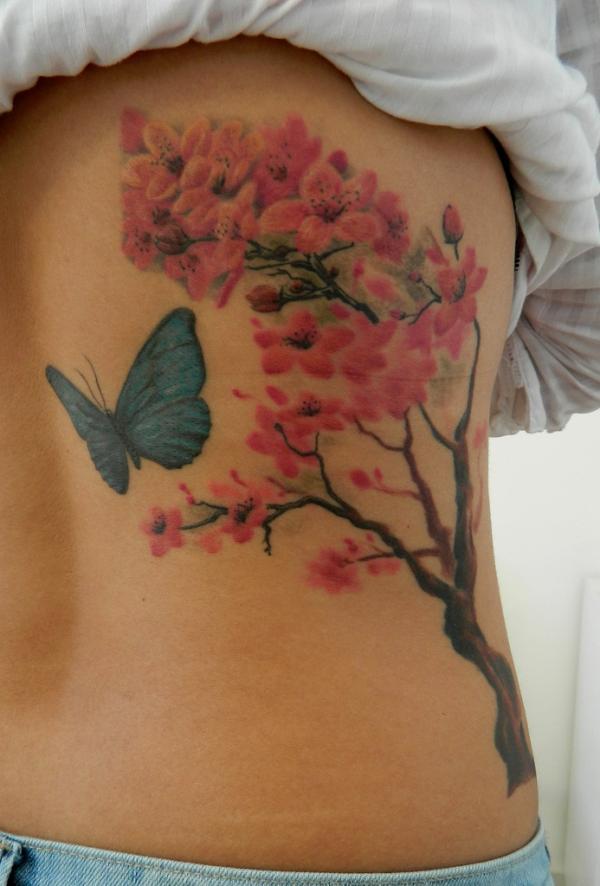 Cherry blossoms and butterflies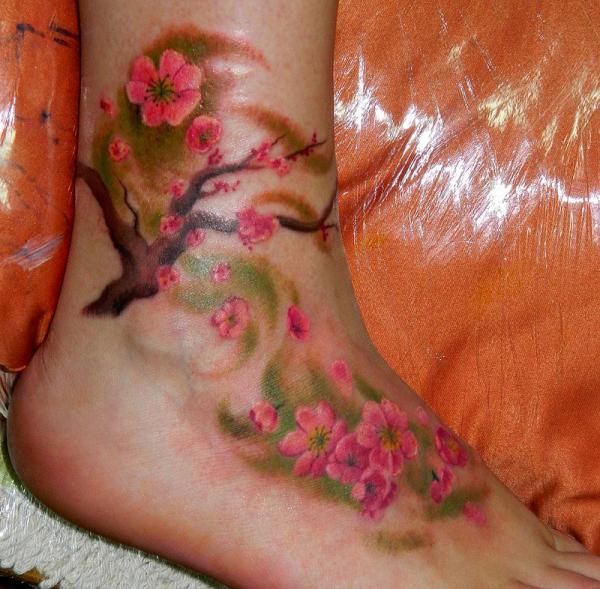 Cherry blossoms swirls ankle tattoo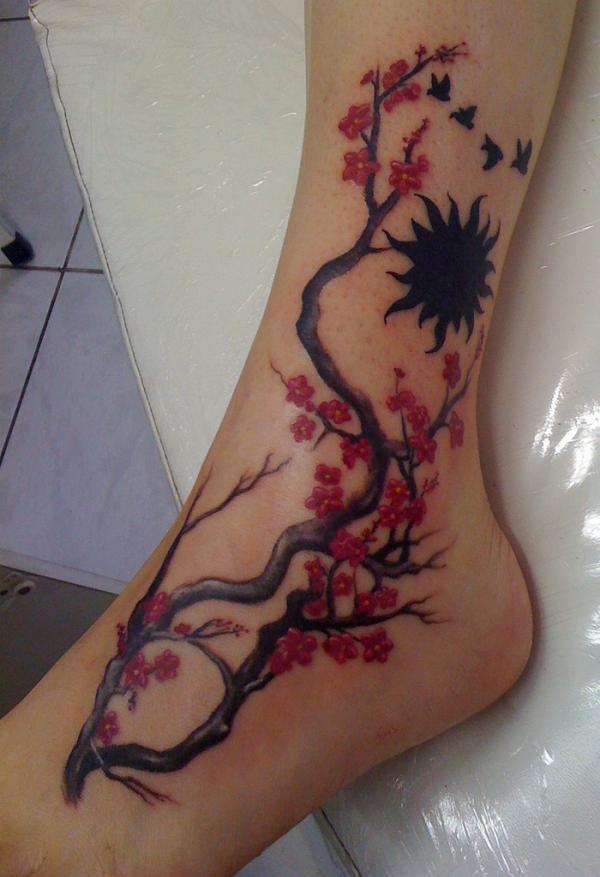 Cherry blossoms birds on foot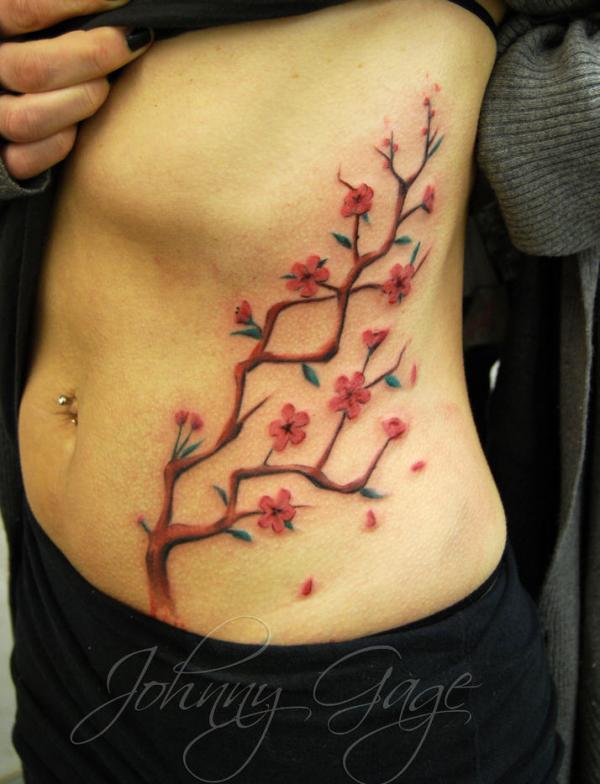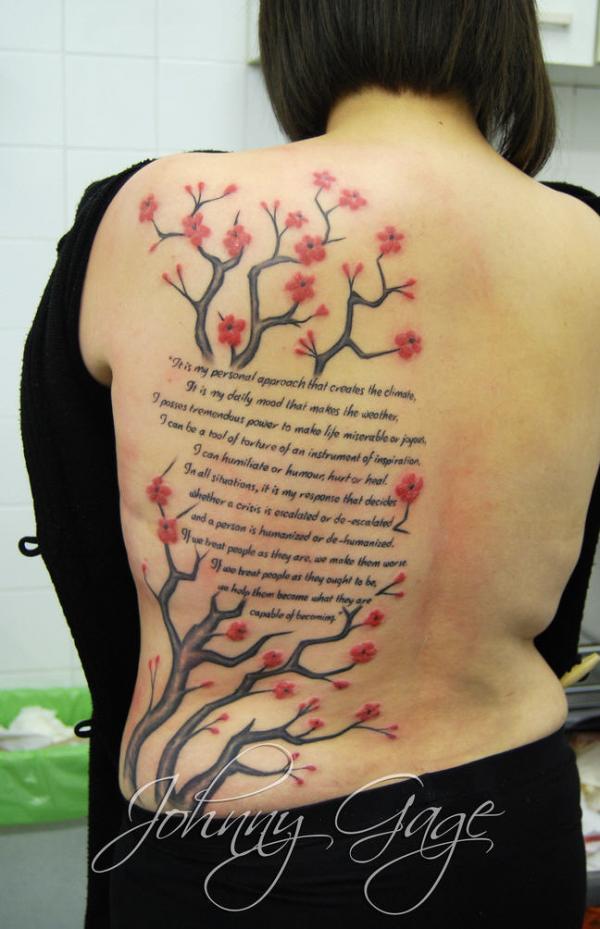 Cherry blossom tree and lettering tattoo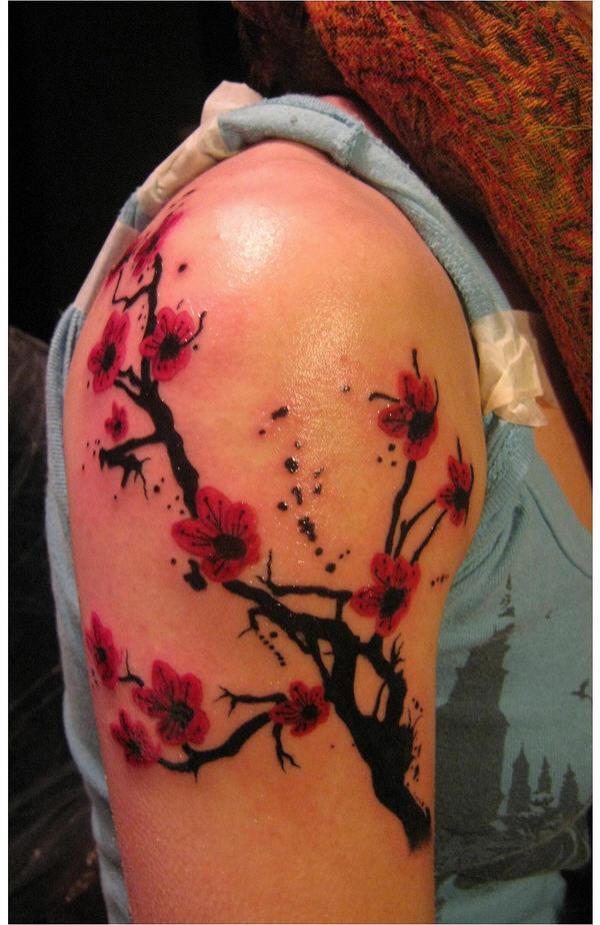 Cherry Blossoms Sakura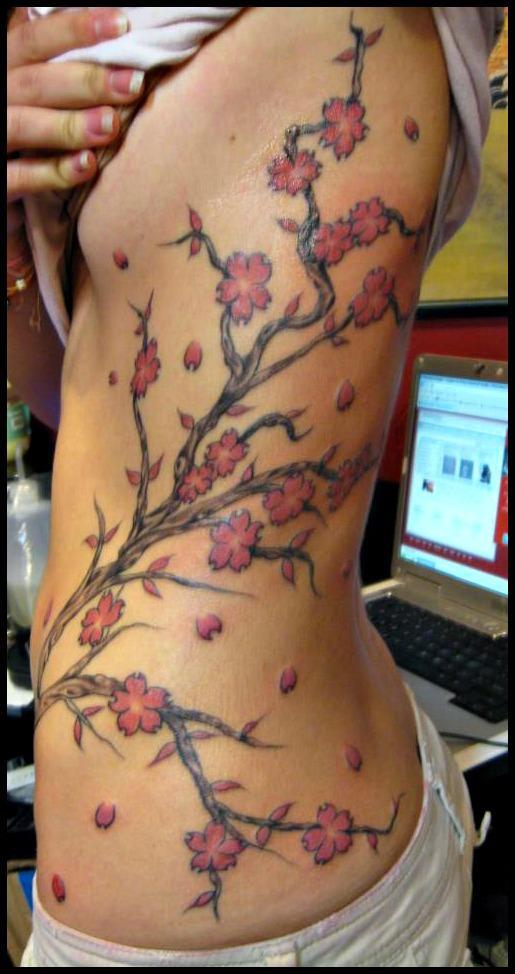 Cherry Blossoms side tattoo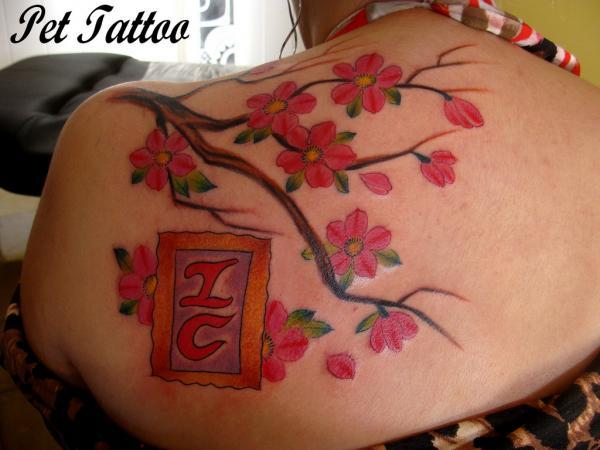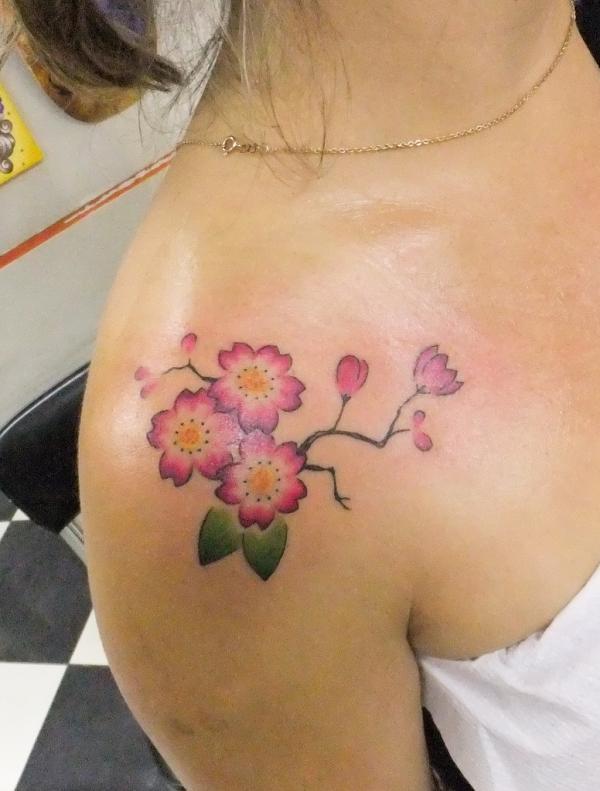 Mini cherry blossoms neck tattoo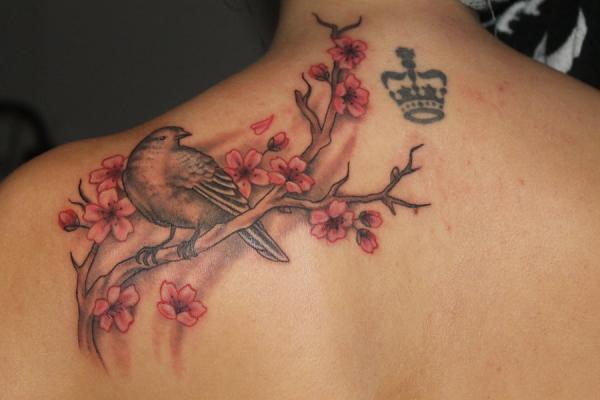 Cherry tree tattoo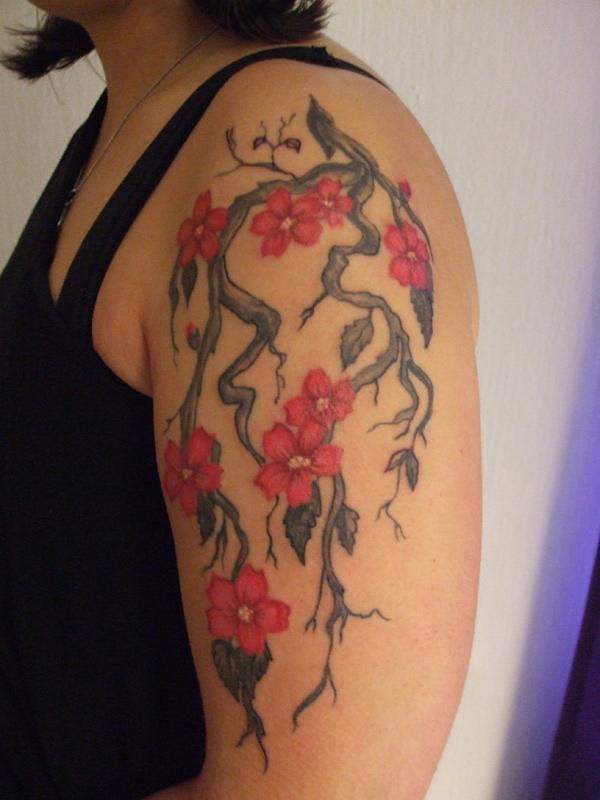 Pretty blossom tattoo on the arm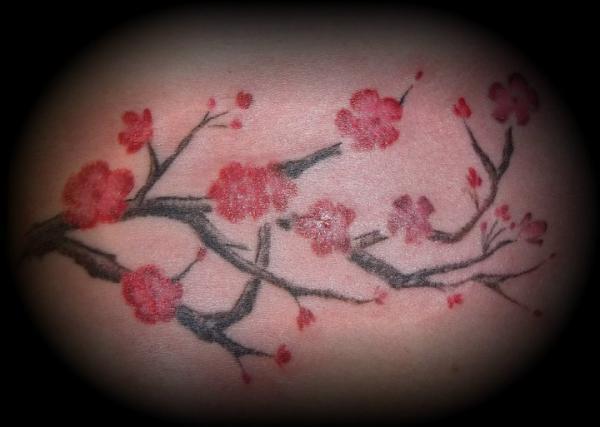 Cherry blossom tattoo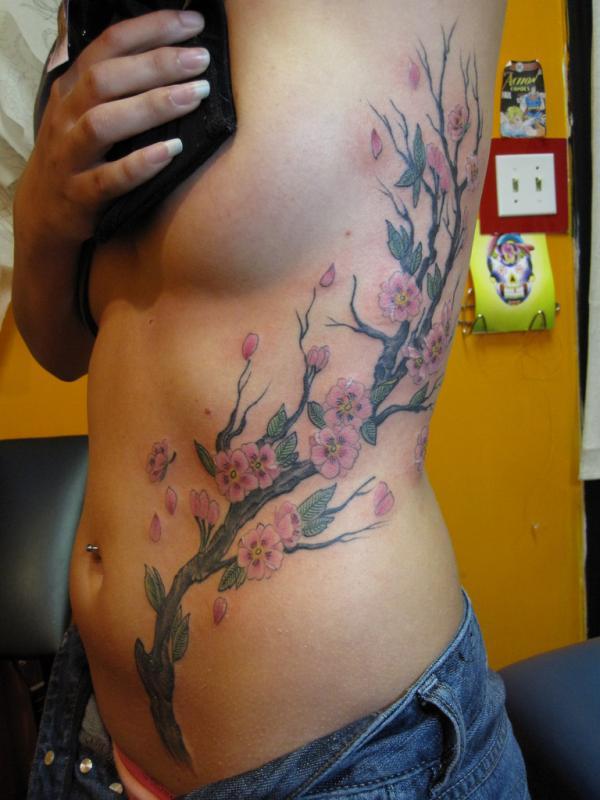 Cherry Blossom Torso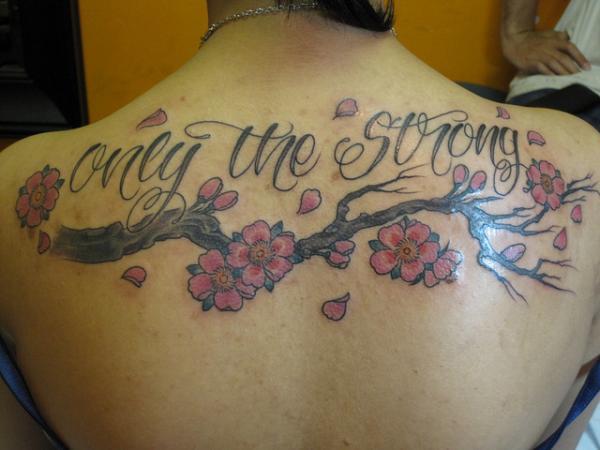 Only The Strong – Cherry Blossom Branch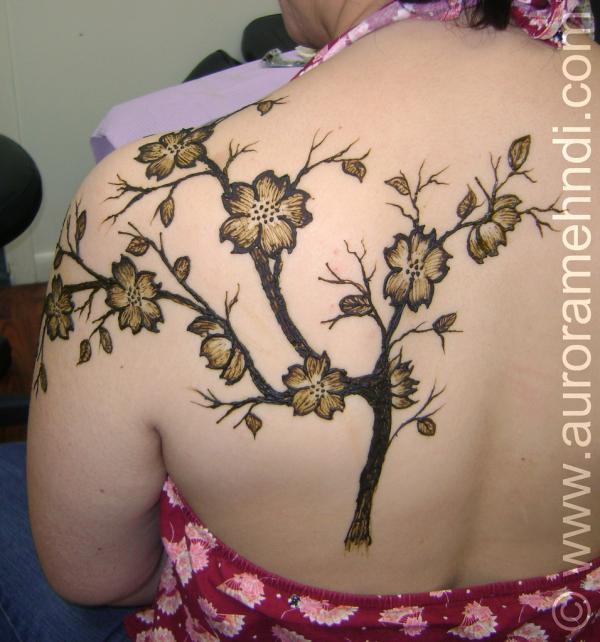 Cherry blossoms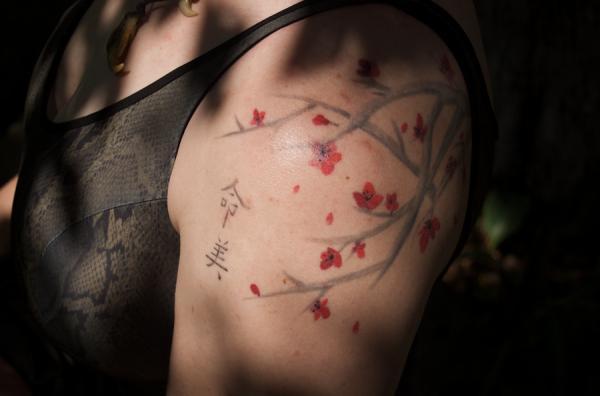 Cherry Blossom Tattoo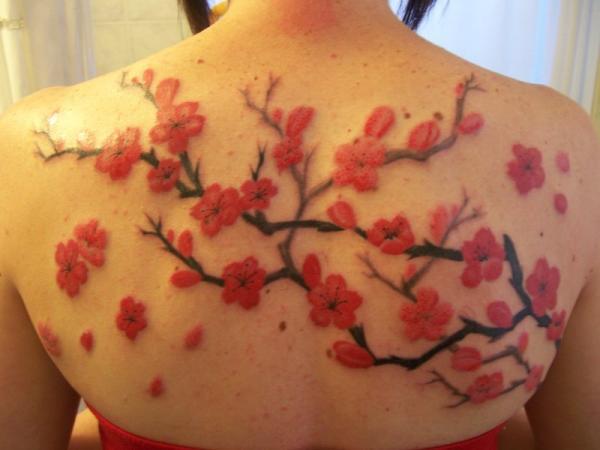 Cherry back tattoo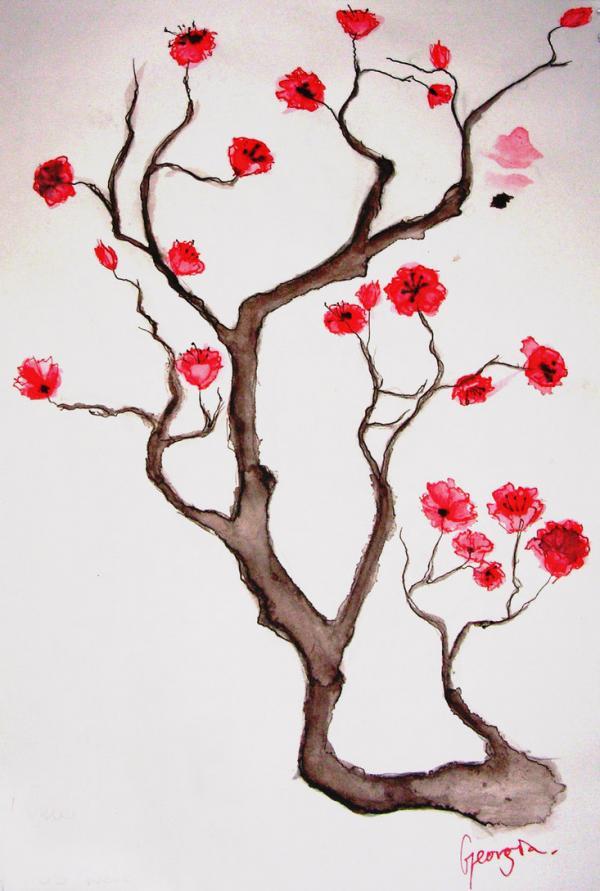 Sketch of Cherry Blossoms