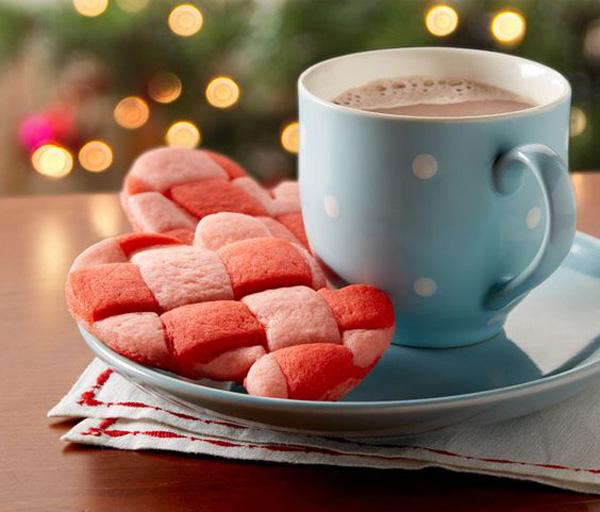 Enjoy this Christmas morning in the warm coffee and nice biscuits with the people you love.
Christmas is a Christian holiday that celebrates the birth of Jesus Christ. Orthodox Christians celebrate Christmas on January 07, a Catholic 25 December. Christmas began to be celebrated in 4 nive century AD in Rome.Christmas and Easter are favorite holiday of many believers. The Bible says that Jesus Christ is the Son of God, which was born of Mary in Bethlehem. The custom is that the family gathers this holiday and spend it together in joy. All of us are eagerly looking forward Christmas. This is a holiday when people forgives and when make new decisions for the coming year. For the Christmas table is indispensable and the food that is prepared with love and cakes with joy decorated.
The symbol of Christmas and New Year is certainly a Santa Claus and Christmas tree that people decorates with colorful decorations. Children are especially looking forward to decorating a three and whole home. At the door, we put decorated wreaths by the most diverse evergreen trees.
We live in a fast world and we have very little time available for ourself and for dear people. My advice is for these holidays to turn off mobile telephones if you have a little chance for that and this December spend time with dear people. Although often people in this 21st century work 60 hours a week in order to provide themselves what they want, you try to steal time this Christmas for beloved people.
For Christmas we prepare a festive table and people are buying gifts to each other. I remember Christmas at home with my mom when preparing cakes for New Year and Christmas holidays. And those were the most beautiful days in my life. I will always remember them. That laugh echoing a house that, smell of my favorite cake that my mom made. My dear modern moms who are employed, remember how it was for the Christmas holidays when we were little and try to provide your kids love and tenderness these days, but every day also, of course.
In different countries, people have different customs for Christmas. Thus, in the north of France, for example, children leave their shoes by the fireplace in order to Santa Claus brought gifts.
The Christmas season in Italy lasts three weeks. A week before Christmas children go from house to house disguised as shepherds and sing Christmas songs for what they receive money.
Small number of the Japanese believe in Jesus, but most of them celebrate Christmas, they decorate their homes like people in the west and buy presents to each other at the time of Christmas.
In Australia, Christmas is celebrated in summer at 30 degrees. Christmas evenings are often hold on the beach and Santa Claus comes on surfboard. Sometimes they used to prepare pudding in what was placed a nugget of gold, and today still saved pudding but with a little more modest surprise.
The best-known songs that are related to this holiday are " We wish you a Marry Christmas " Old English poem of 16 . Veka, "Jingle Bells" Jamie Pierpont, "Stille Nacht" Franz Gruber. At Christmas, I have written many works, such as Christmas Carol written by Dickens…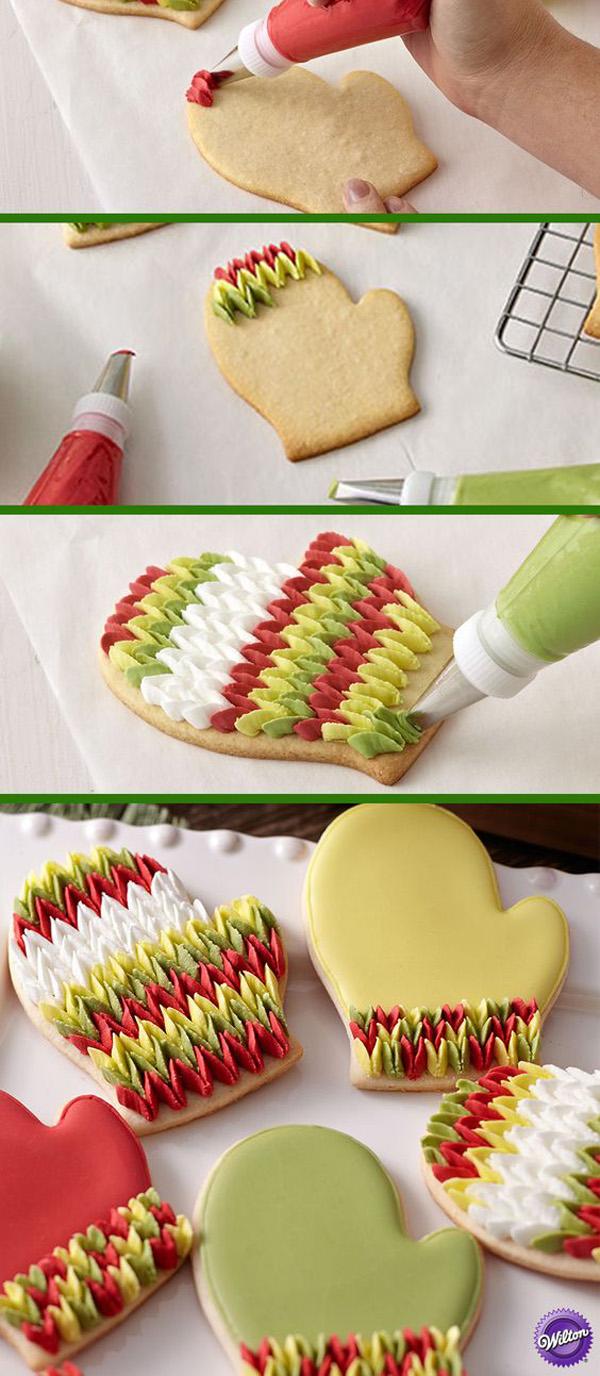 Like this you can decorate your Christmas cookies this year. Gloves are one of the symbols of winter, they warm in winter our hands but here are tasty and sweet so we can enjoy in them.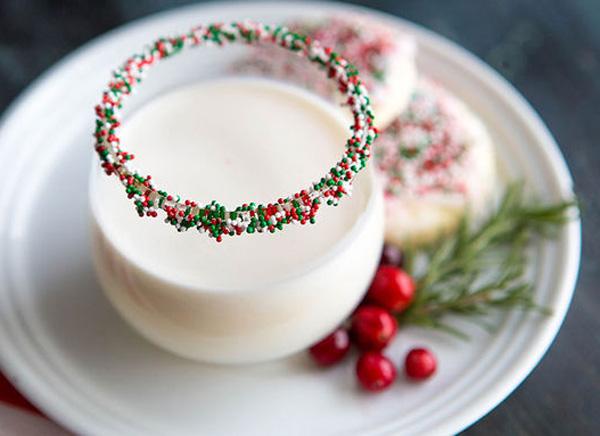 Sugar Cookie Cocktail
Warm milk in nicely decorated glass with green, white and red cute beads. That are colors of this holiday. Behind glass wit milk are biscuits decorated in the same way. So enjoy!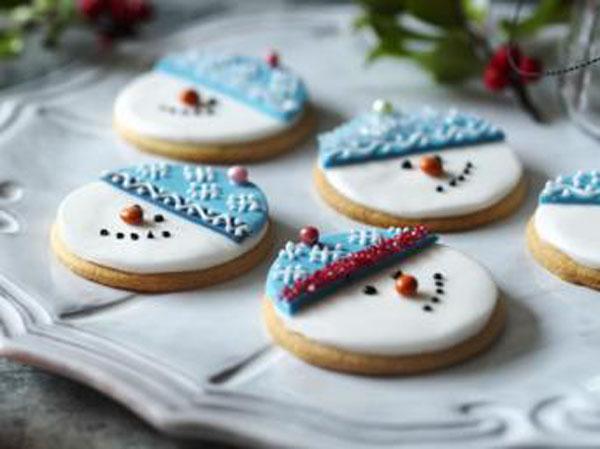 There are a lot of ideas for decorating Christmas cookies. This one are decorated as snow man.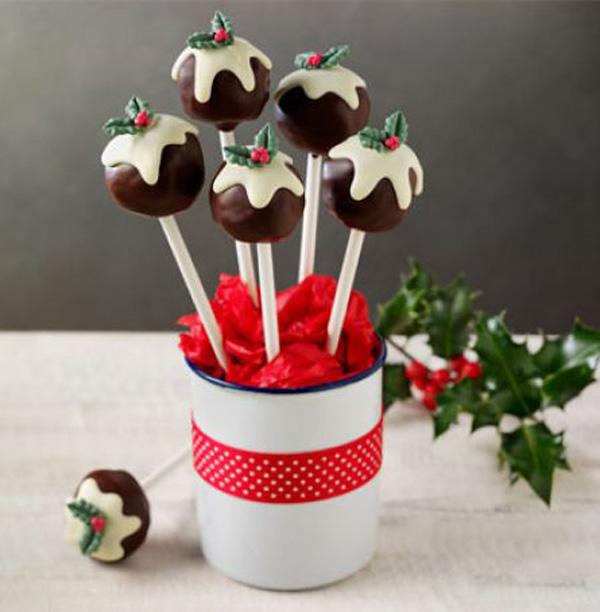 There's no good enjoyment without good refreshments. Serving is important to be first of all delicious but it is important to be nice ornamented and decorated to give a dose of festivities and glamour. Here's how you can decorate chocolate bombs for this December.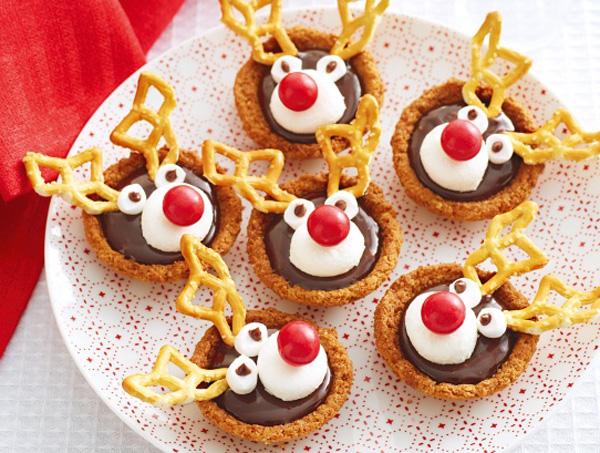 Stuffed chocolate baskets can be nicely decorated and be a great decoration of your table. There are many recipes on you is to choose the one that you like the most.

This can easily be done by already made biscuits. Dip those biscuits in white chocolate and decorate with a green Christmas trees,or other colorful decorations, you can do it in different ways. Put biscuits on sticks and it will be more interesting and will seem complicated.

Here's how to make delicious cookies gloves or biscuits… Using two colors for cakes and molds with which you will make the gloves you will get quickly and easy these gloves but not for hand actually for stomach.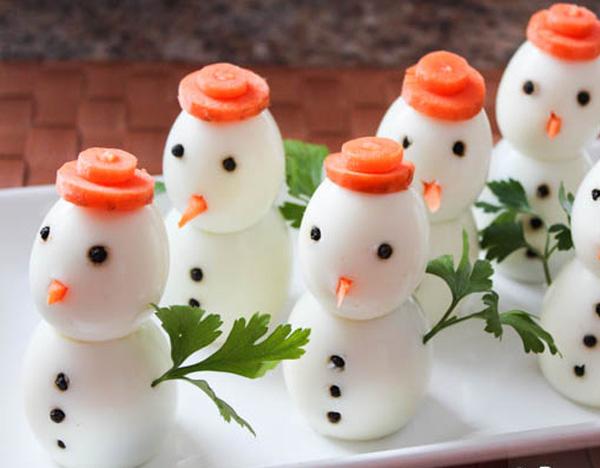 Make some bombs you like and pour it with white chocolate, and decorate like a snowman.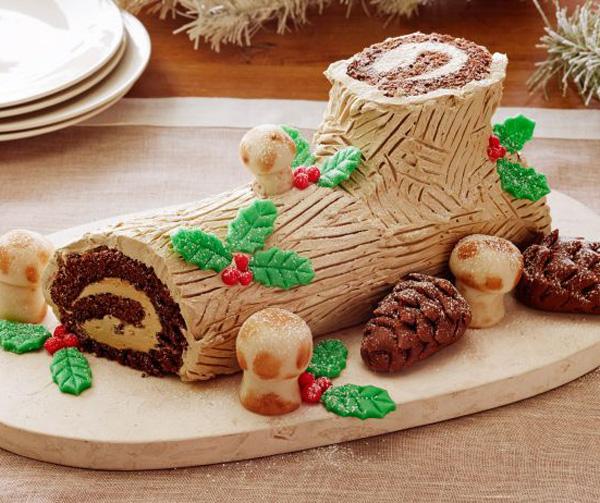 Chocolate cake in the form of the trunk is characteristic for Frenchmen. They call this cake La Buche de Noel. The aforementioned trunk have been burned in the past to dispel evil spirits. This cake mucus during late evenings along with other food.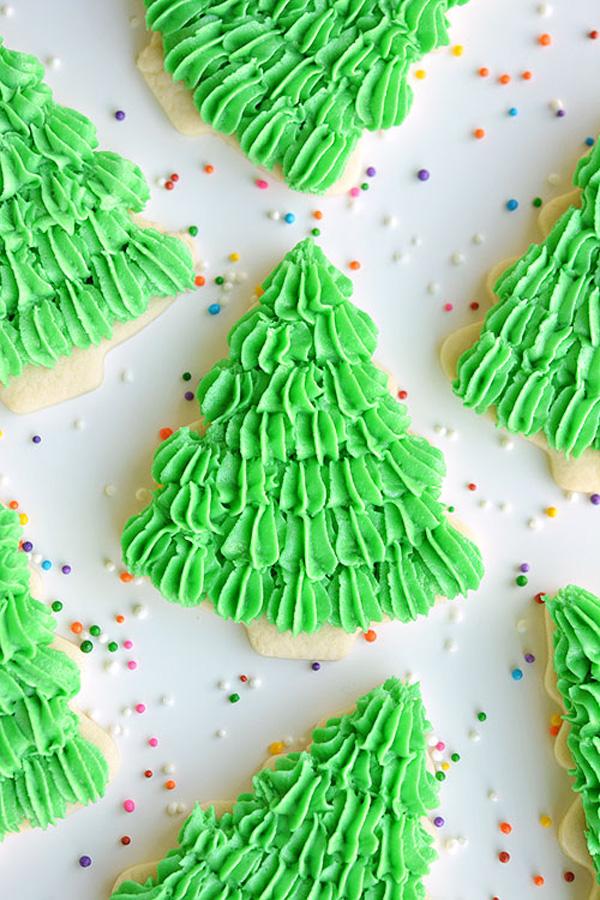 Fir trees are a symbol of Christmas and New Year. According to legend,in front the cave where Jesus Christ was born, there were three trees pine, cedar wood and fir. When he was born, Jesus Christ, pine gave him cones, cedar wood gave him a smelly cedar tree needles. Only fir didn't have what to give so started to cry. Angel was sorry fir and presented her star from the sky which fir gave to Jesus. That's why on the top of the fir tree is placed star.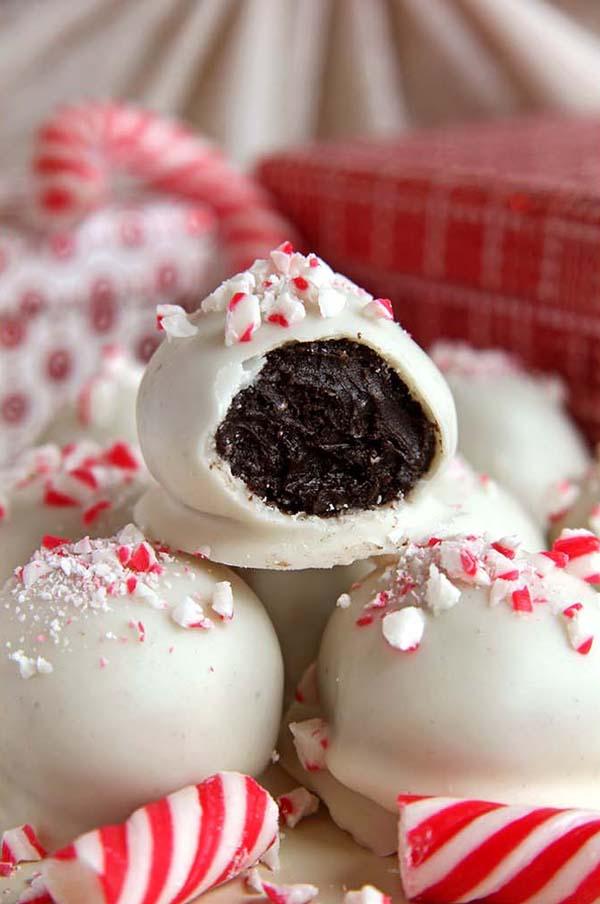 If you mix the margarine, egg, ground biscuits, ground walnuts, sugar powder you can get a simple but very tasty sweet bombs that you can spill over price or white chocolate.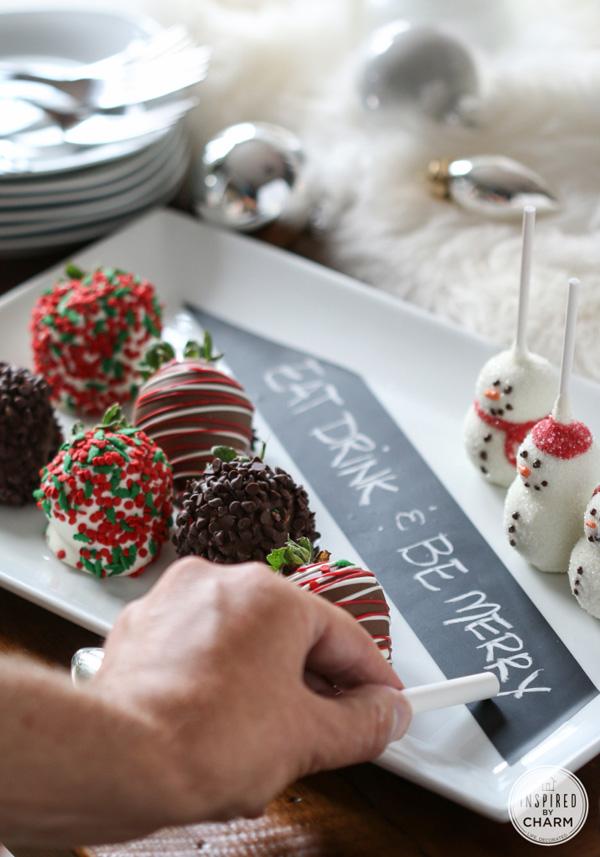 Pour the chocolate bombs as you like and with the syringe you can decorate them with a variety of colors, there are different colored chips in which you can roll your sweet bombs.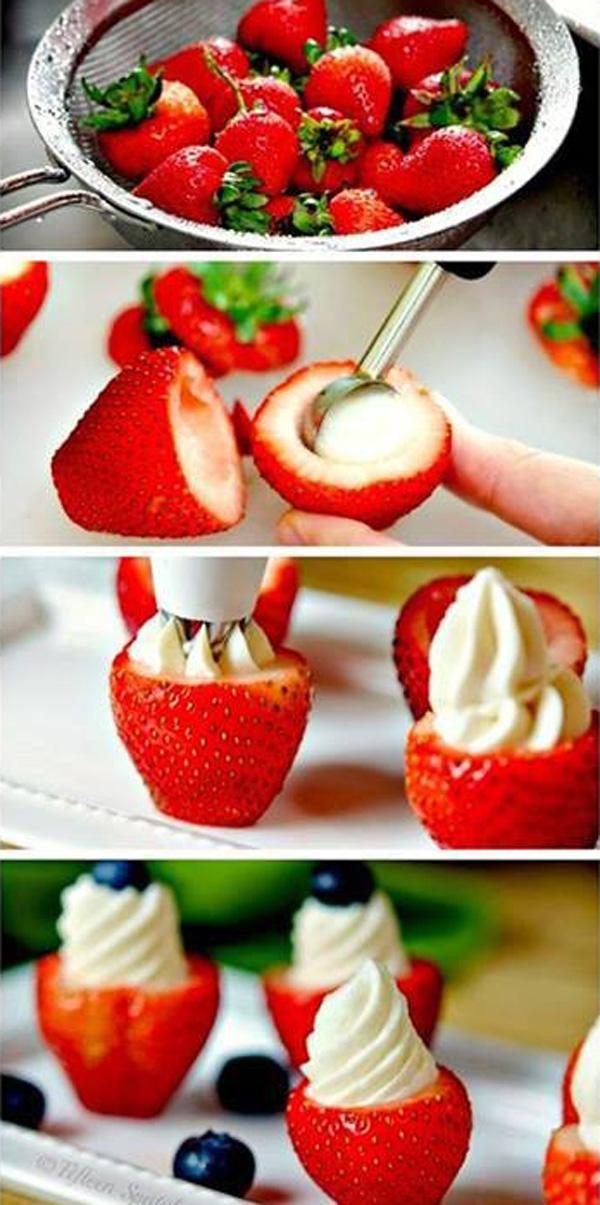 Strawberries are a favorite fruit of many people. So that you can fill up with the whipped cream and let your loved to enjoy in sweet snacks. I also love to pour them with chocolate …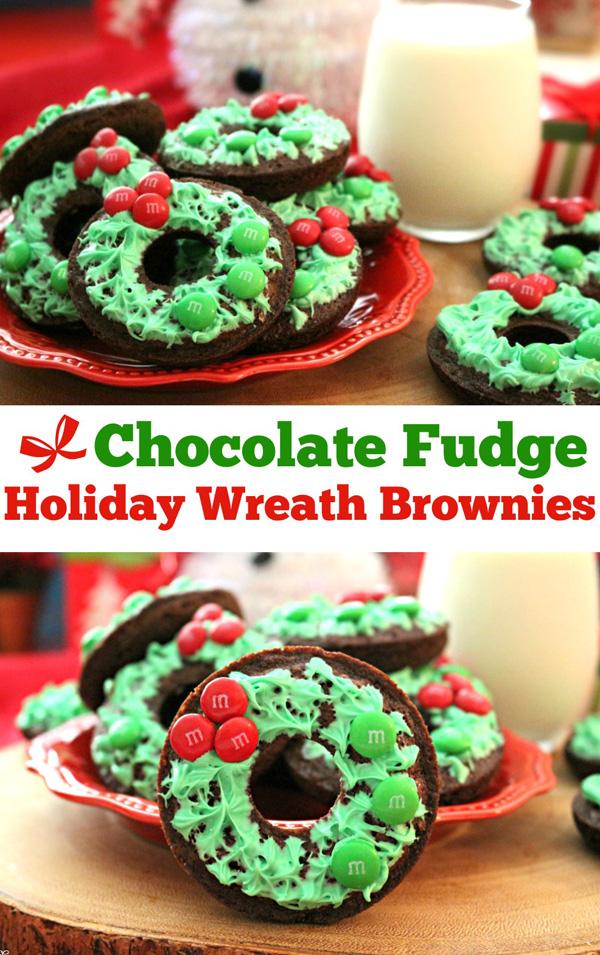 Chocolate biscuits decorated like a Christmas wreath with wich we decorate our homes. Just let your imagination run wild.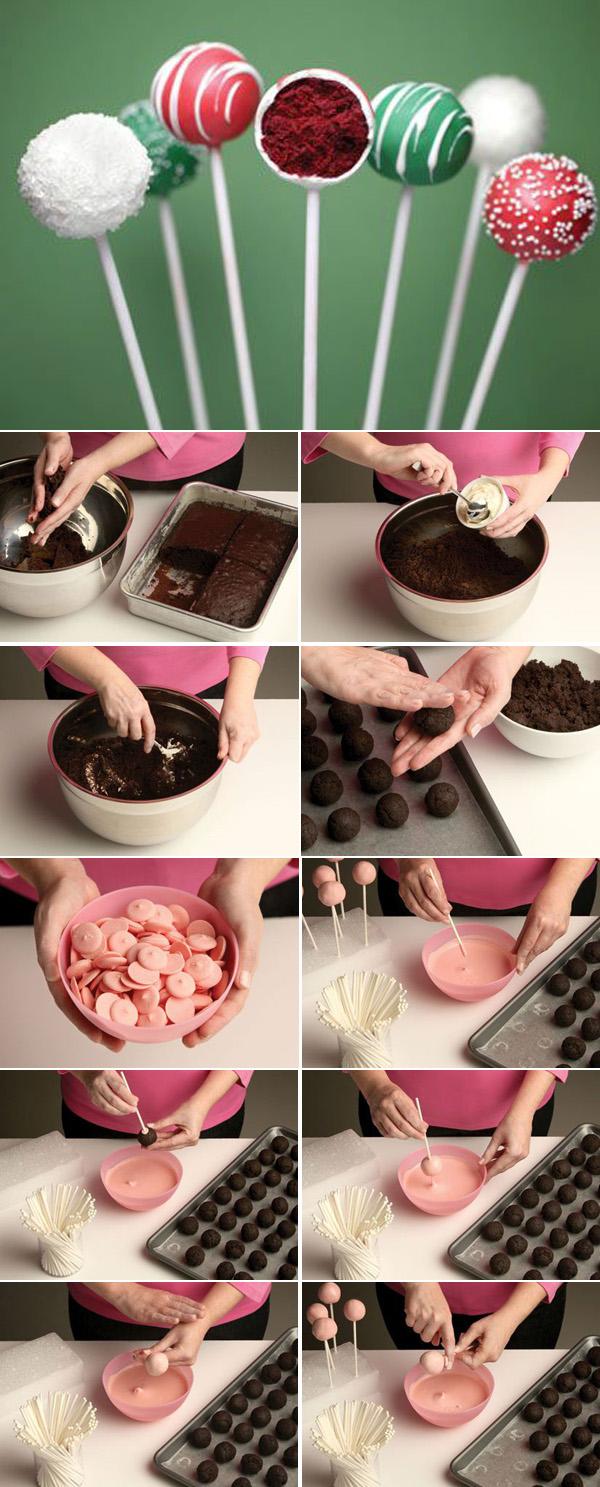 Pink fondant you can also use to decorate chocolate bombs. Fondant is soft and with it are coated cakes and cookies. Fondant is easy to use like plasticine.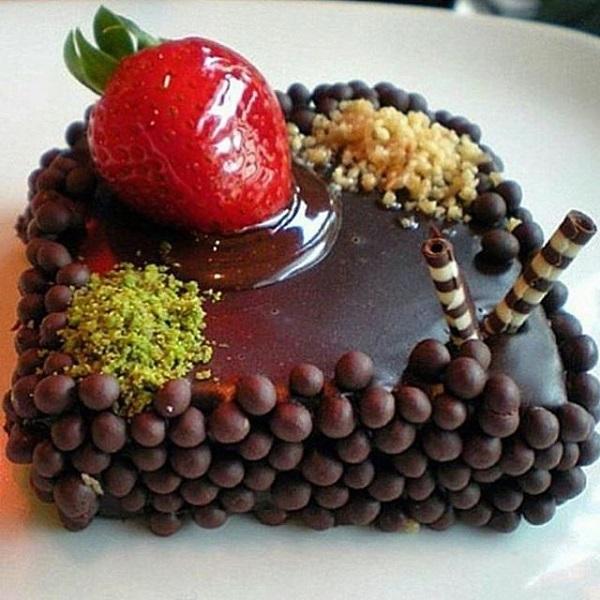 Cakes are more easy to make than cookies. It also can be very nice decorated. With chocolate cake you can't make mistake, everybody love it.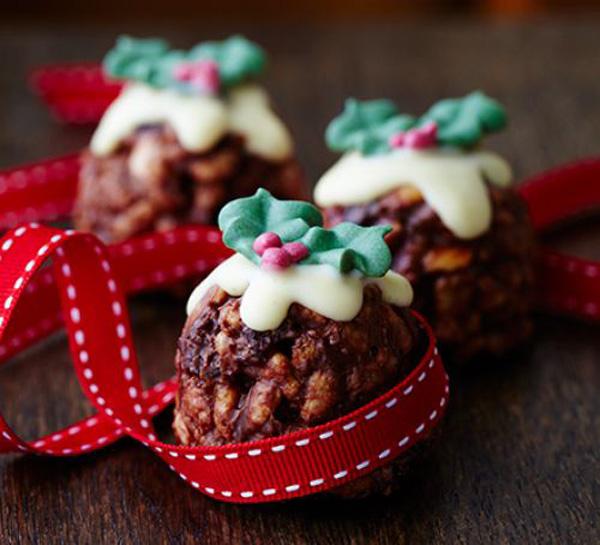 White color is color of winter and snow. So it will be right choice for decoration of your cookies. In combination with green and red colors you will make great decoration.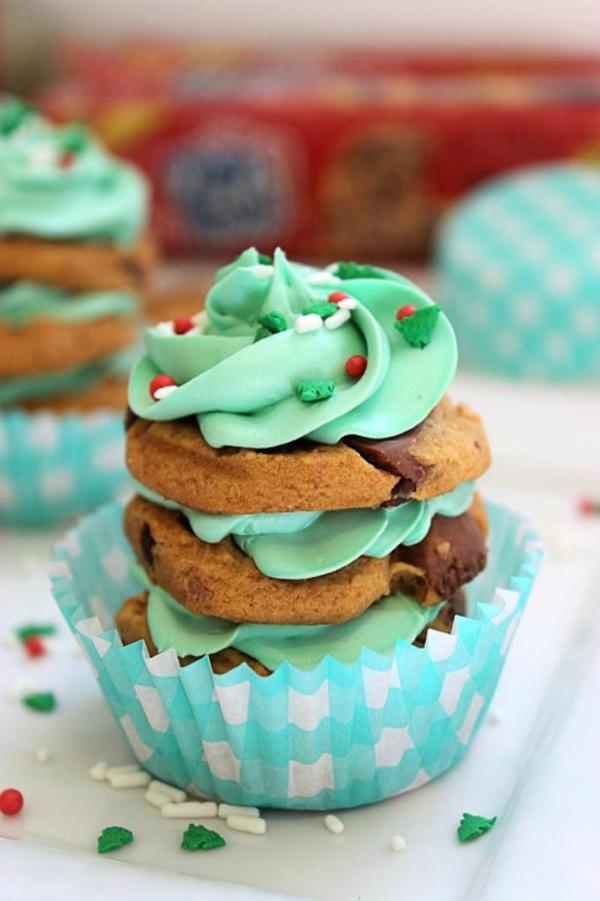 Make the classic New Year's cookies, connect two or three biscuits with whipped cream. In whipped cream can throw color for cookies to be green, red…Put the cookies in decorated baskets and you will get a nice decorated Christmas treat.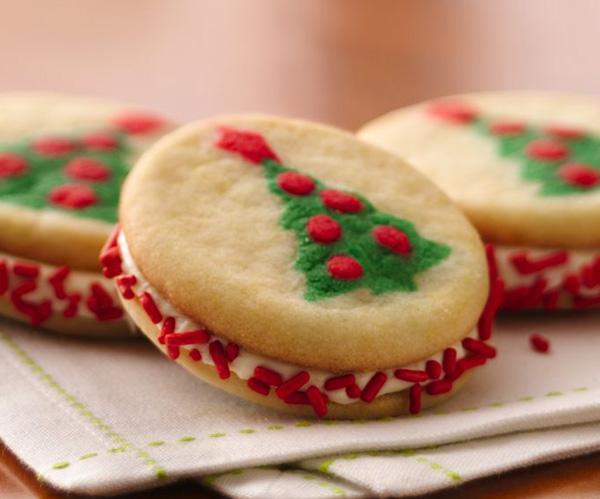 Red chips have served these biscuits to look nicer. Spend these holidays with your family. Get together with your children and decorate together your favorite treats.