Origami is the traditional Japanese art of paper folding, which has evolved into a modern paper art form. Not only can you make origami flowers, but also variety of objects, such as animals, toys, which can be used as decorations or given as gifts. The goal of this art is to transform a flat sheet of material into a finished sculpture through folding and sculpting techniques, and as such the use of cuts or glue are not considered to be origami.
Money origami is a kind of origami that uses paper money to create artistic objects.
It is the art of folding paper money into creative designs. Dollar bill origami uses similar techniques to traditional origami. However, the shape and texture of money sometimes require a different set of steps than creating the same design with origami paper. Won Park is a skilled designer from Honolulu, Hawaii who experiments with Dollar origami a lot. Let's take a look at what he has created and get inspired by his artistic expression and handcraft skills.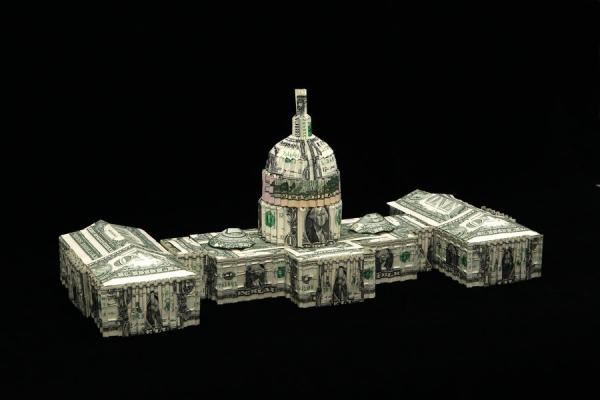 US capitol building made wilth dollar bills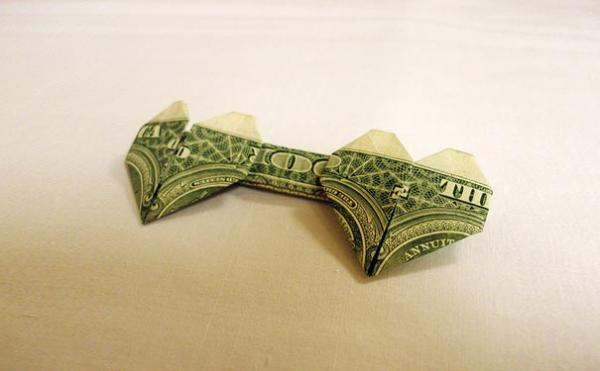 Two hearts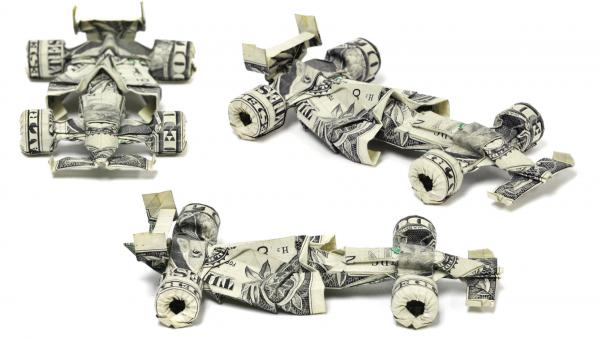 Two dollar formula 1 racecar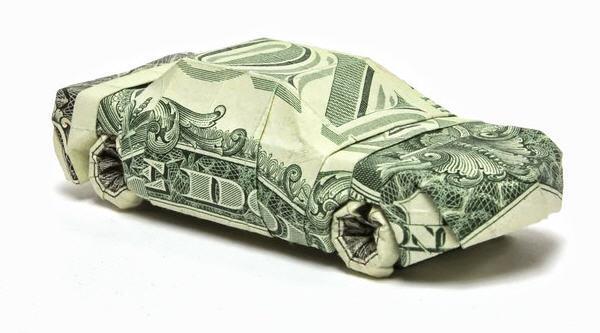 Two dollar car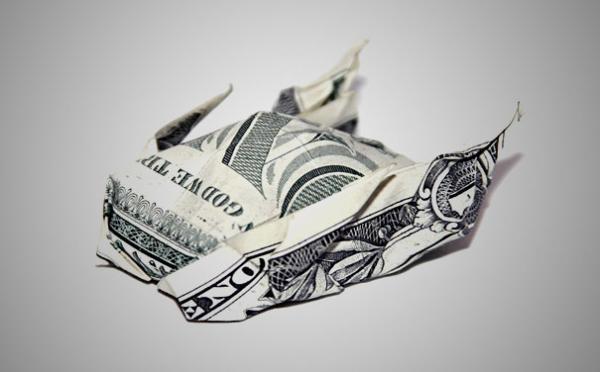 Turkey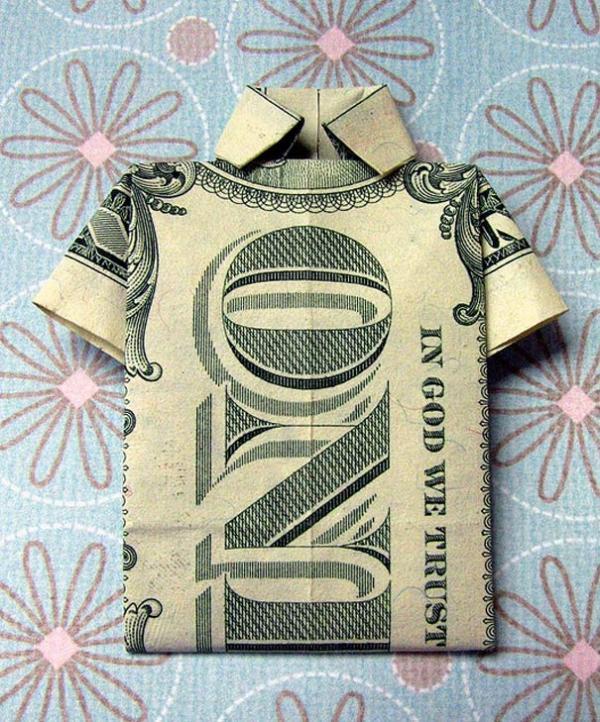 Tshirt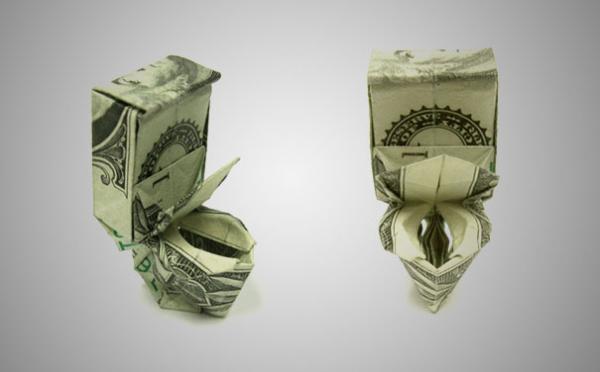 Toilet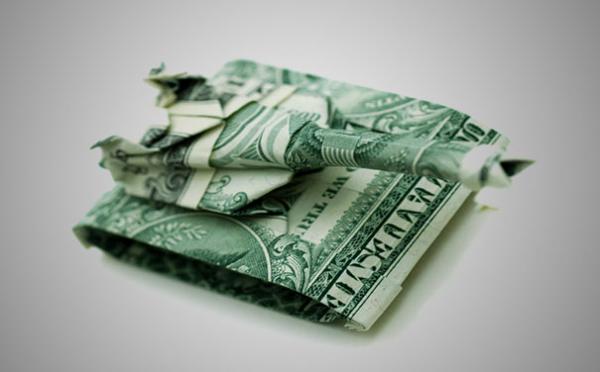 Tank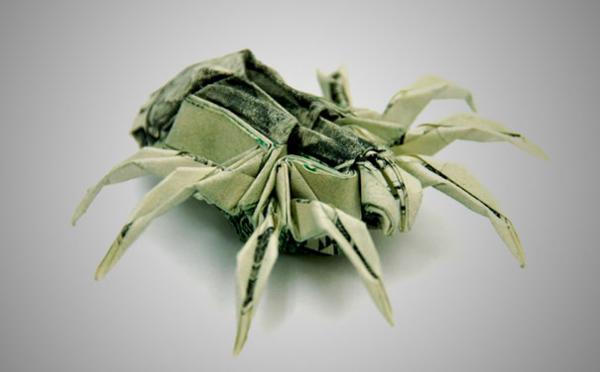 Spider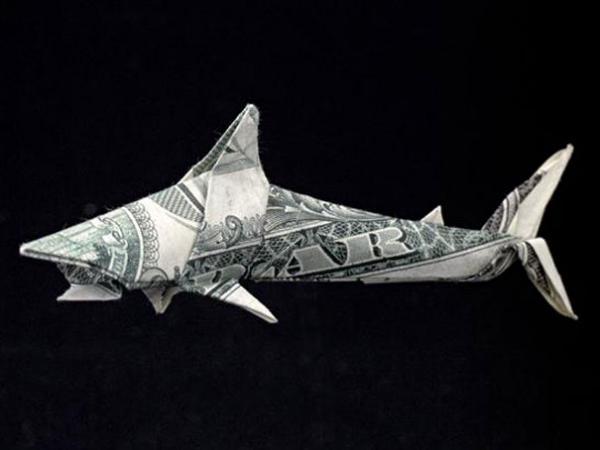 Shark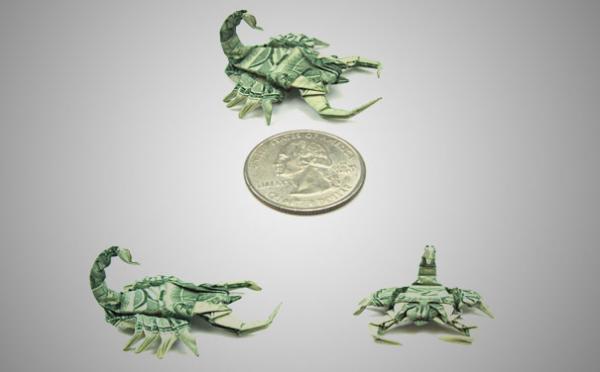 Scorpions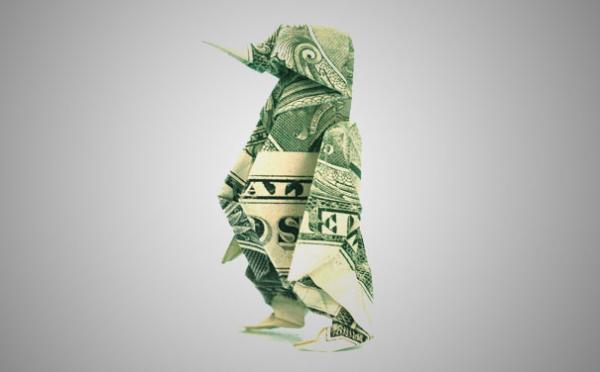 Penguin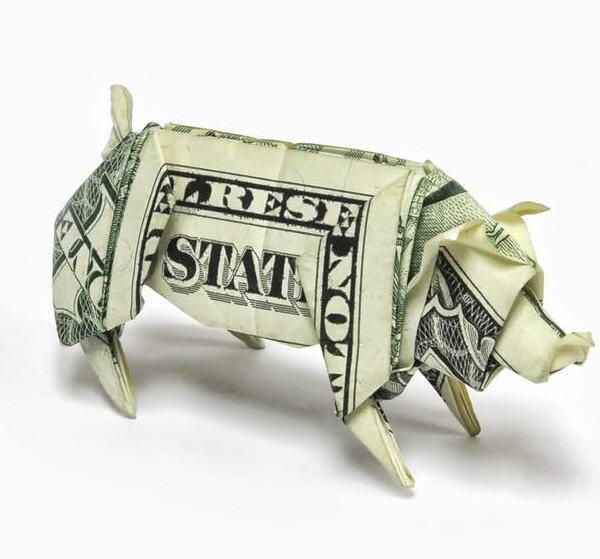 One dollar pig
One dollar ox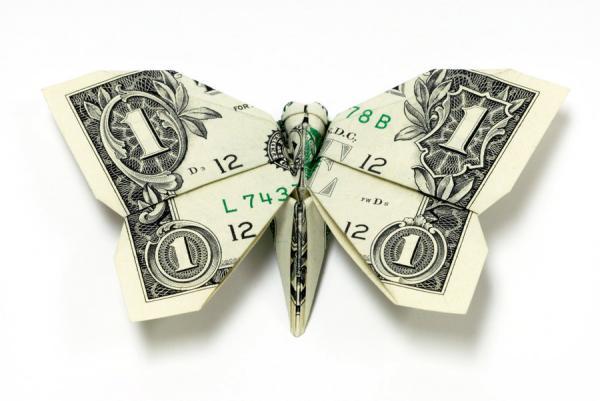 New one dollar butterfly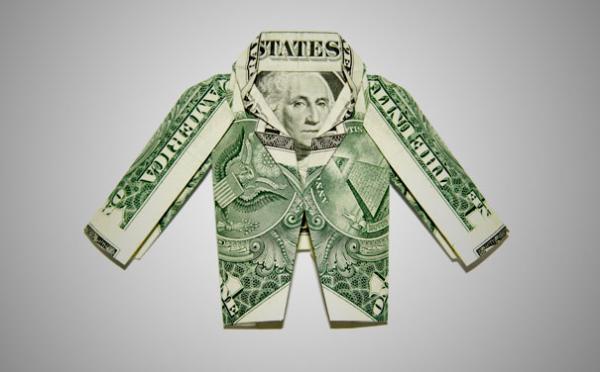 Jacket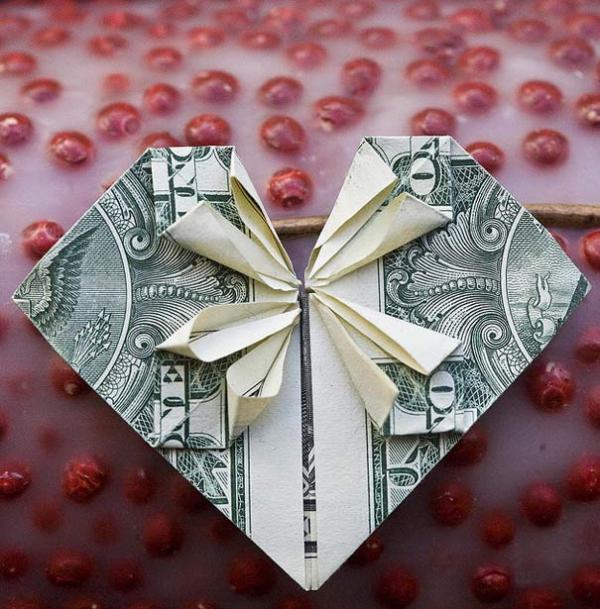 Heart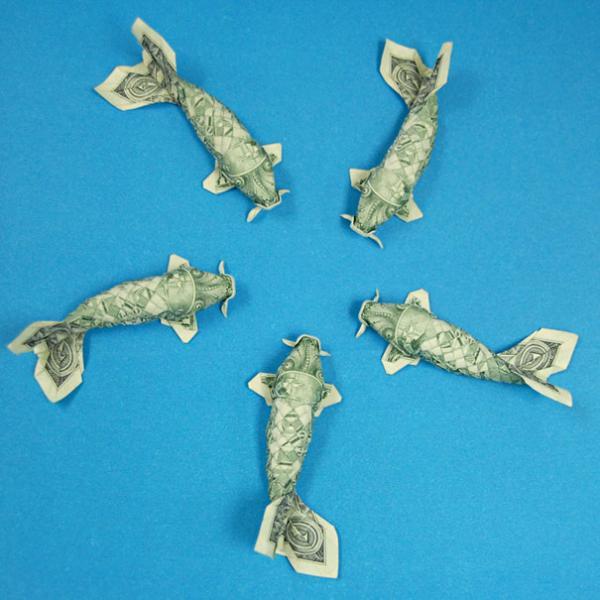 Fish tank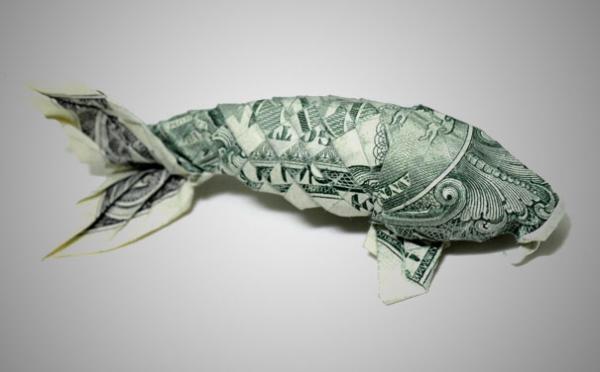 Fish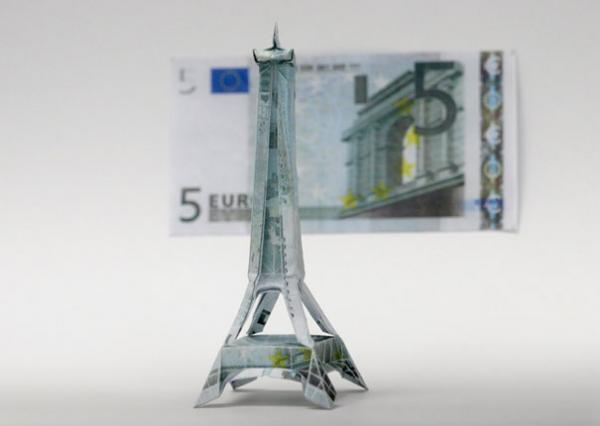 Eiffel tower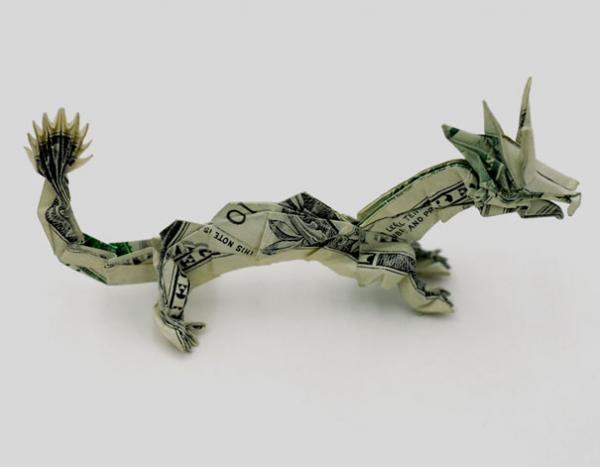 Dragon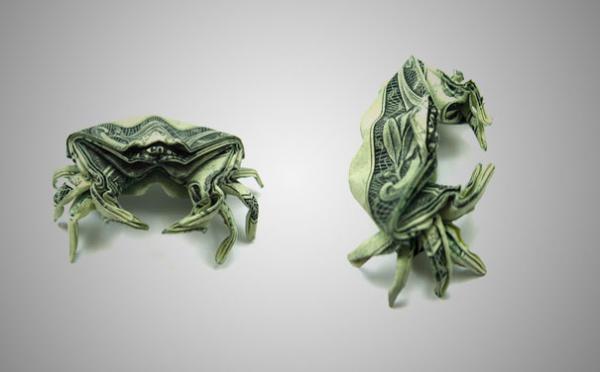 Crab
Camera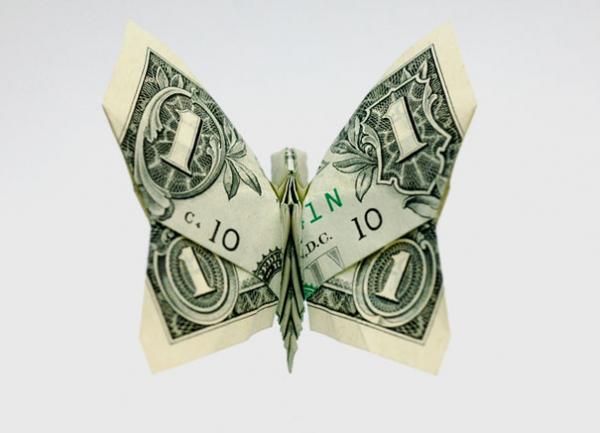 Butterfly
Bear