Warrior tattoos have long been a popular choice among tattoo enthusiasts. Their timeless appeal lies in their capacity to capture the human spirit in its most raw and primal form. Whether you're drawn to the image of a warrior due to personal resonance, historical fascination, or simply the aesthetic appeal, a warrior tattoo design can be a powerful symbol of strength, courage, resilience, and honor.
The Warrior Archetype: A Symbol of Strength and Resilience
Warrior is an ancient profession to fight in combat or warfare. In cold weapon era, warriors played important role in the course of history. The legends of warriors and heroes keep telling the stories of their bravery, courage, and aggressiveness. The warrior archetype has permeated cultures worldwide, transcending geographical boundaries and historical eras. This universal figure embodies courage, strength, resilience, and a never-say-die spirit. When etched onto the skin, the warrior serves as a daily reminder of these qualities, inspiring the wearer to conquer their personal battles.
Exploring Different Warrior Tattoo Designs
Warrior tattoos come in a wide array of designs, allowing you to choose a motif that resonates with your personal ethos, cultural heritage, or aesthetic preferences. Each design carries its own unique symbolism, adding layers of depth to the overall narrative of the tattoo.
Spartan Warrior
Spartan warrior tattoos pay homage to the legendary fighters of ancient Sparta. Known for their discipline, bravery, and martial prowess, the Spartans have become a symbol of resilience and indomitable spirit. By choosing a Spartan warrior design, you're embracing the Spartan ethos of courage, discipline, and honor.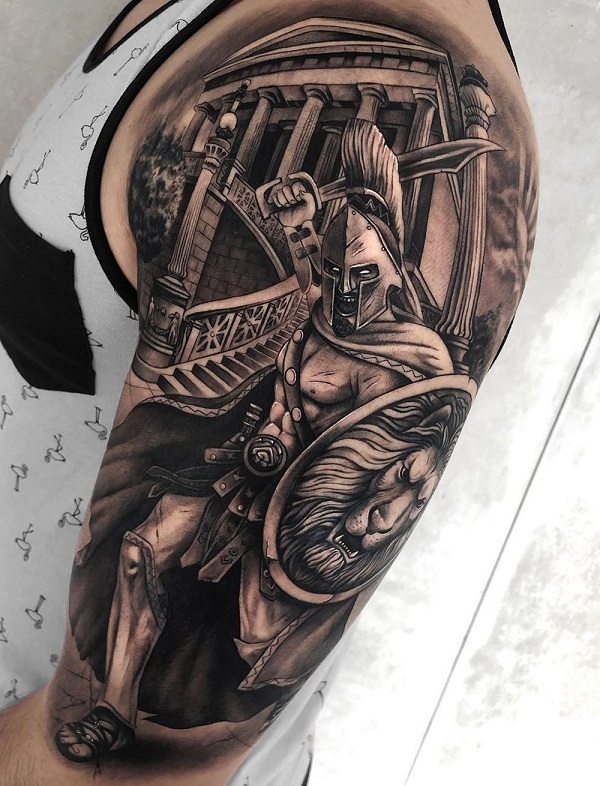 Spartan warrior in armor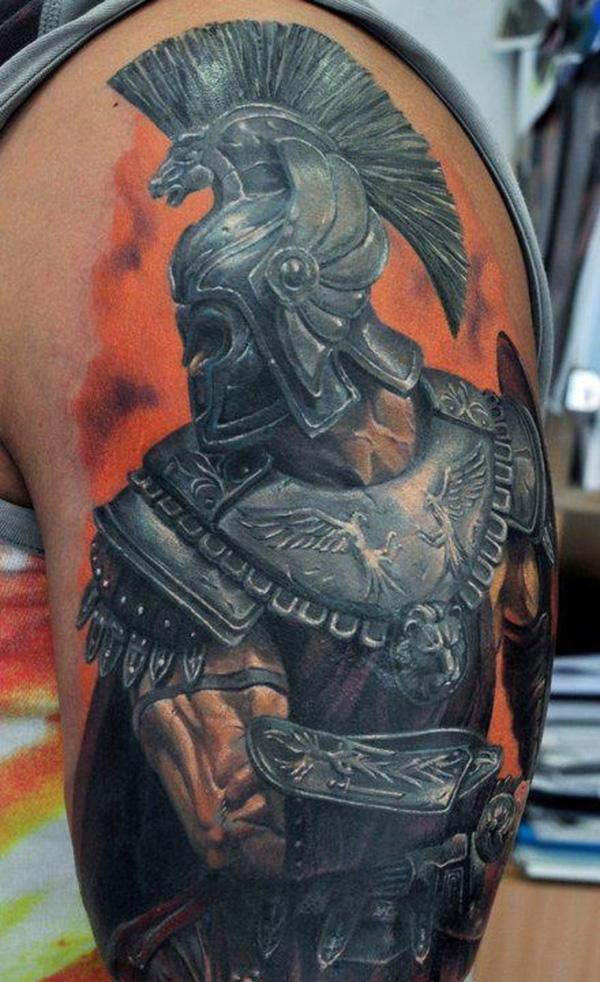 Viking Warrior
Viking warrior tattoos are another popular choice. Vikings were not just fearsome fighters, but explorers and adventurers who sailed uncharted seas. A Viking warrior, thus, symbolizes not just strength and courage, but also a thirst for exploration and a refusal to fear the unknown.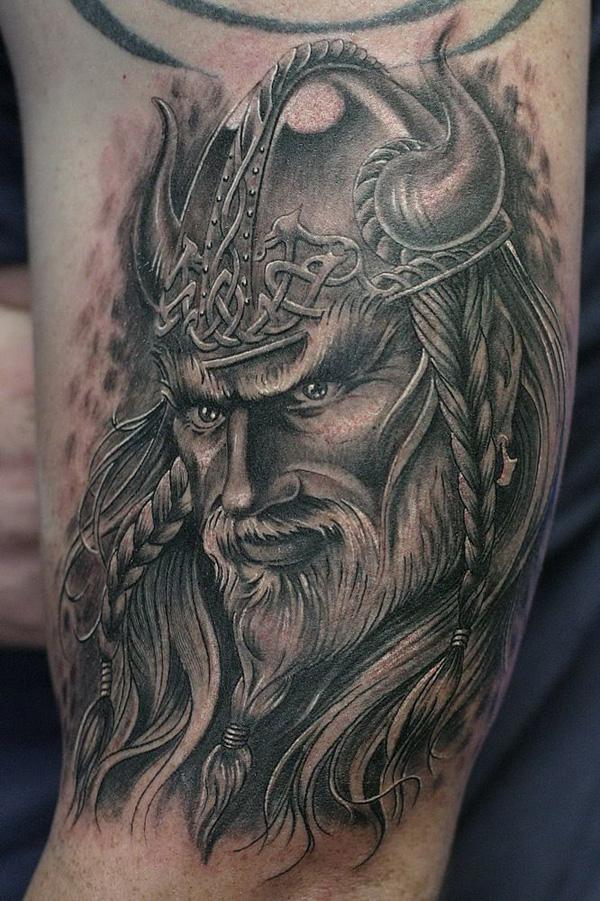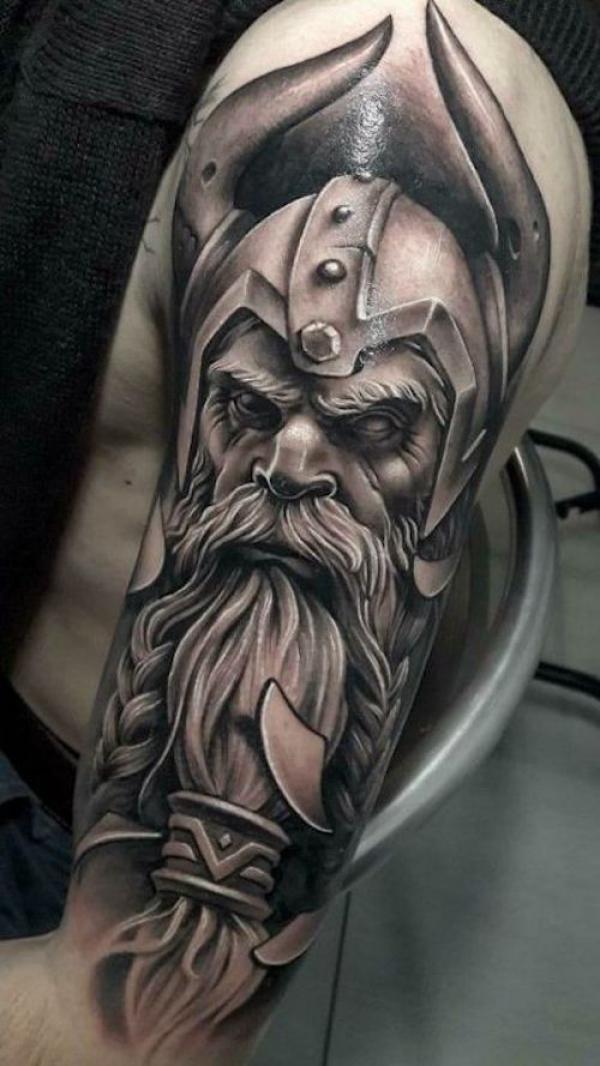 Samurai Warrior
For those drawn towards the East, Samurai warrior tattoos offer a blend of aesthetic appeal and profound symbolism. The Samurai were not just warriors, but followed a code called Bushido, which emphasized honor, discipline, and moral integrity. A Samurai warrior design, therefore, represents not just physical strength, but also a commitment to moral and ethical principles.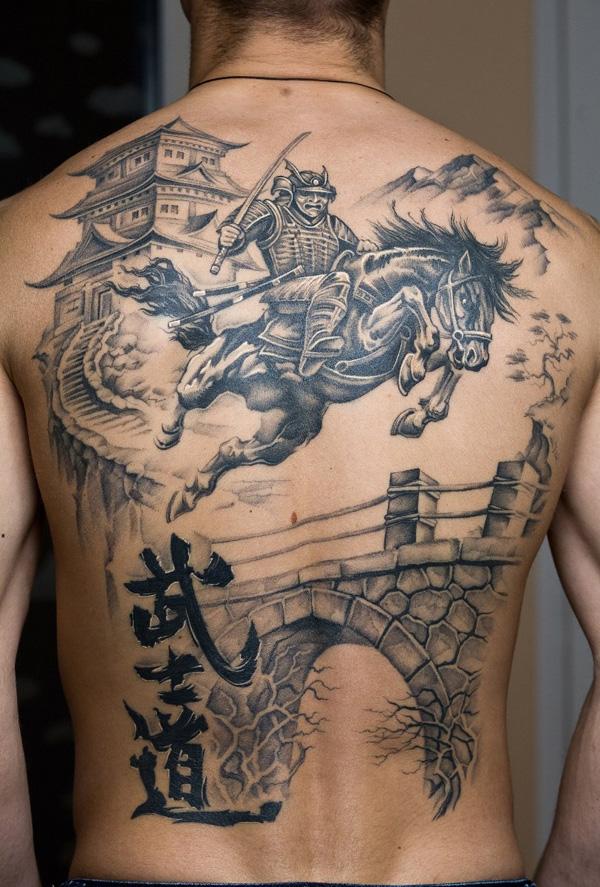 Warrior Tattoo Designs Incorporating Mythology
Mythology offers a treasure trove of warrior figures, each with their own unique narratives and symbolisms. Incorporating these mythological warriors into your tattoo design can add a layer of mythical allure and deep significance.
Celtic Warrior
Celtic warrior tattoos, for example, often feature figures like Cú Chulainn, the legendary hero known for his superhuman strength and valiant spirit. These tattoos are a powerful symbol of courage, honor, and the warrior spirit.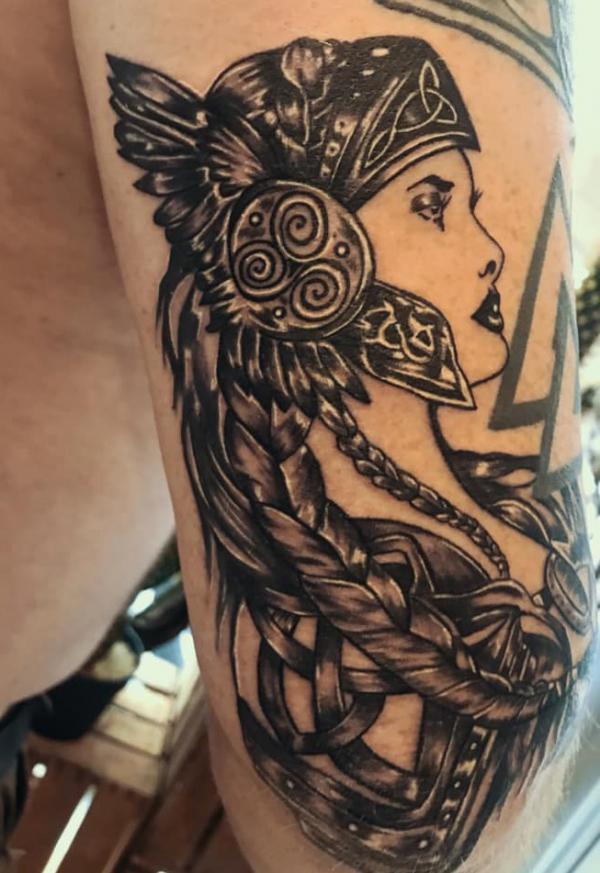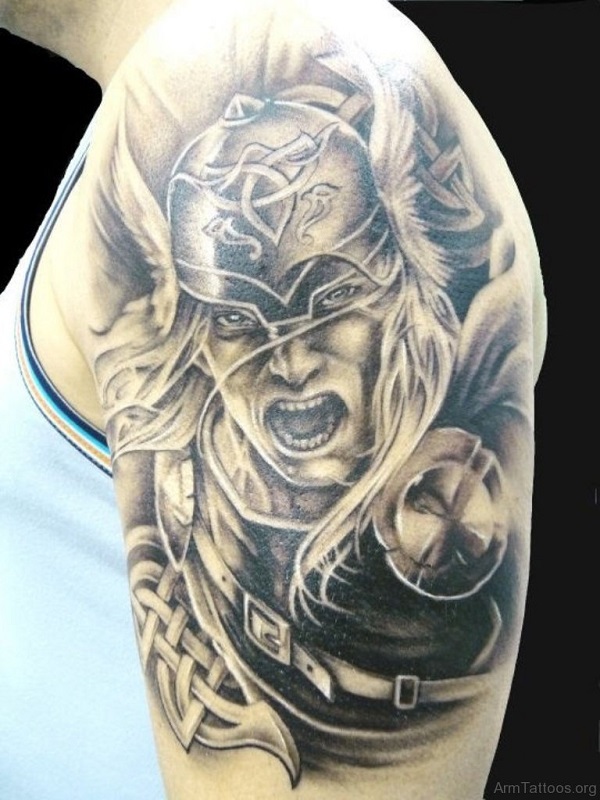 Aztec Warrior
If you're drawn to Mesoamerican cultures, Aztec warrior tattoos can be a striking choice. With designs incorporating the Eagle and Jaguar Knights, these tattoos are a powerful symbol of bravery, power, and the warrior ethos.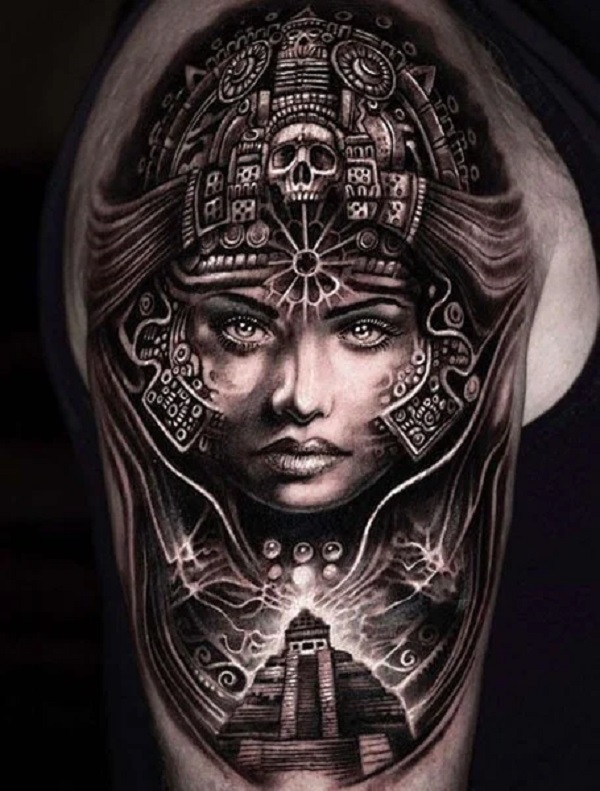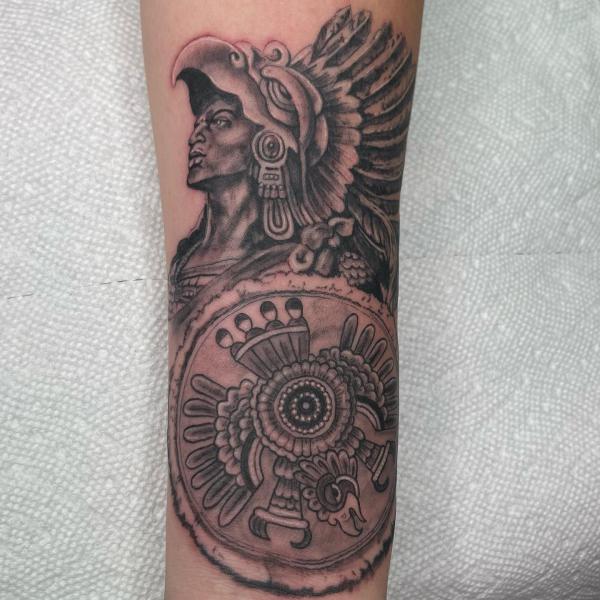 Norse Warrior
Norse mythology also offers a wealth of warrior figures. From the valiant Viking warriors to figures like Thor, the god of thunder, Norse warrior tattoos capture the fierce spirit of these ancient warriors and gods.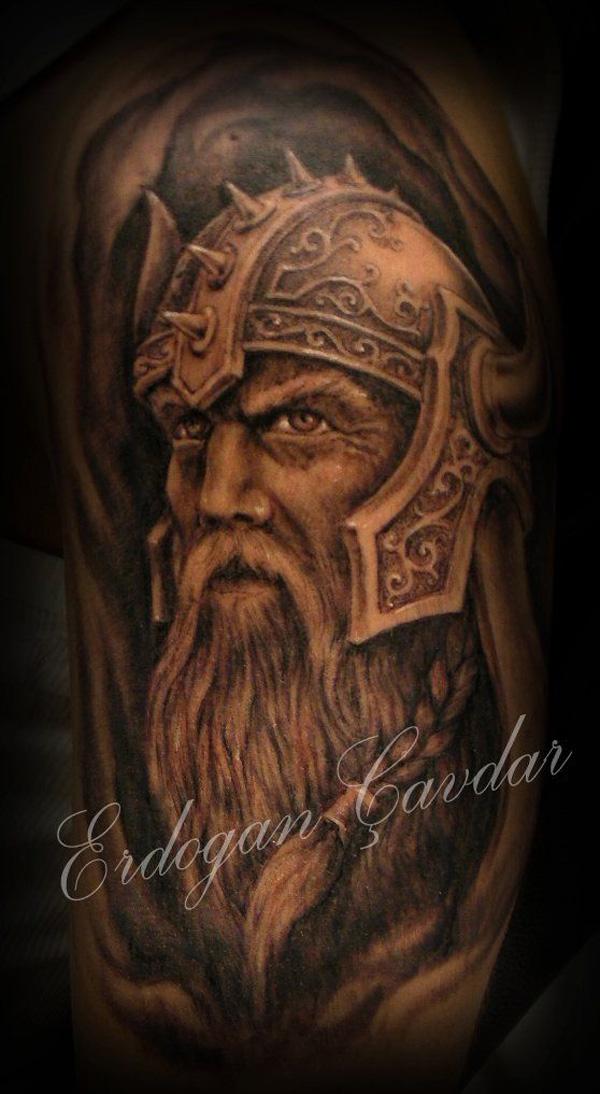 Placement ideas for Your Warrior Tattoo
The placement of your tattoo can enhance its impact and symbolism. Whether you want your tattoo to be visible to others or serve as a personal emblem, there are several placement ideas to consider.
Back
The back provides a large canvas for intricate warrior designs. Here, detailed designs, like an epic battle scene or a larger-than-life warrior figure, can truly come to life.
Arm and Forearm
The arm and forearm are classic locations for warrior tattoos. These visible placements act as a constant reminder of the strength, courage, and resilience that the warrior symbol represents.
Chest
The chest is another ideal location for a warrior tattoo, symbolizing the idea of wearing one's courage over the heart.
Examples of unique warrior tattoo designs
When it comes to expressing personal strength, courage, and resilience, nothing does it better than a warrior tattoo. The symbolism reflected in different culture make them a powerful choice for those with a warrior spirit. Let's explore more of the unique designs that truly pack a punch.
Japanese warrior with fallen maples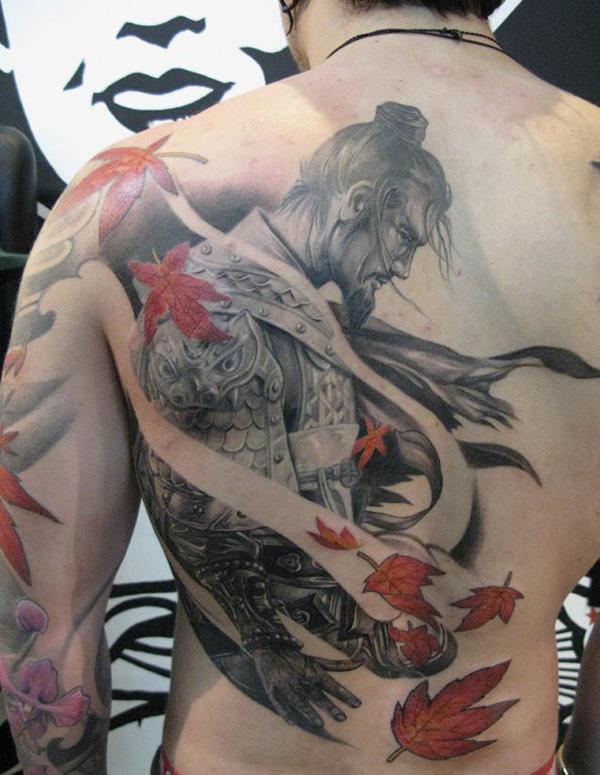 Odin's Farewell to Brunhilde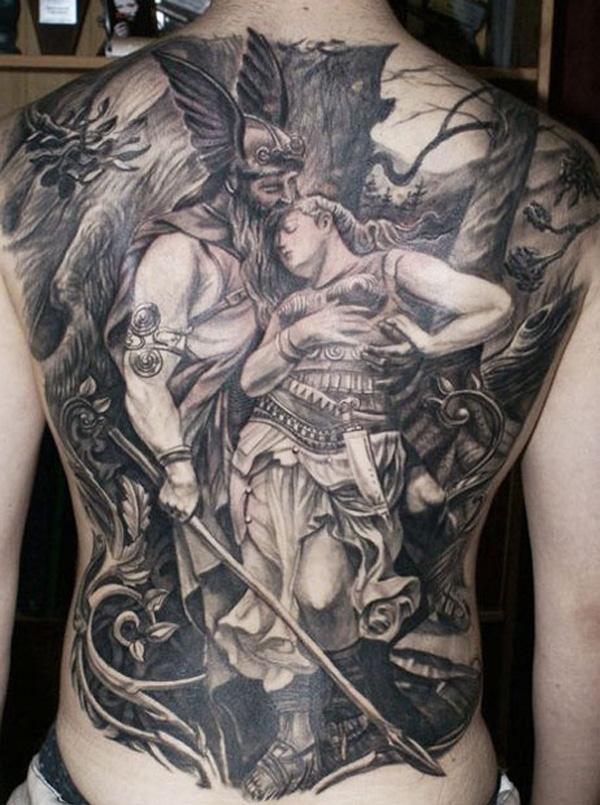 Odin's Farewell to Brunhilde tattoo design takes inspiration from Norse mythology. It depicts the poignant moment when Odin, the All father, bids farewell to his Valkyrie daughter, Brunhilde. This intricate design symbolizes the themes of sacrifice, love, and destiny, resonating with those who value deep connections and personal growth.
Female Warrior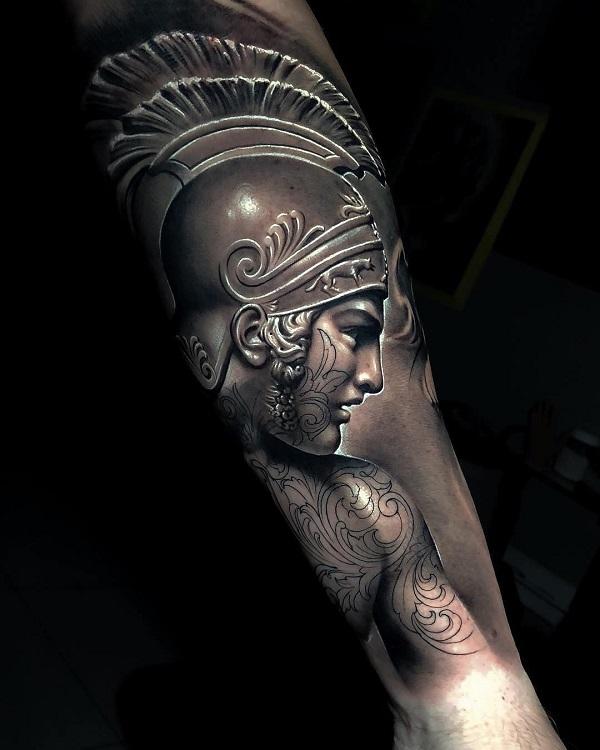 Native American female warrior with owl headdress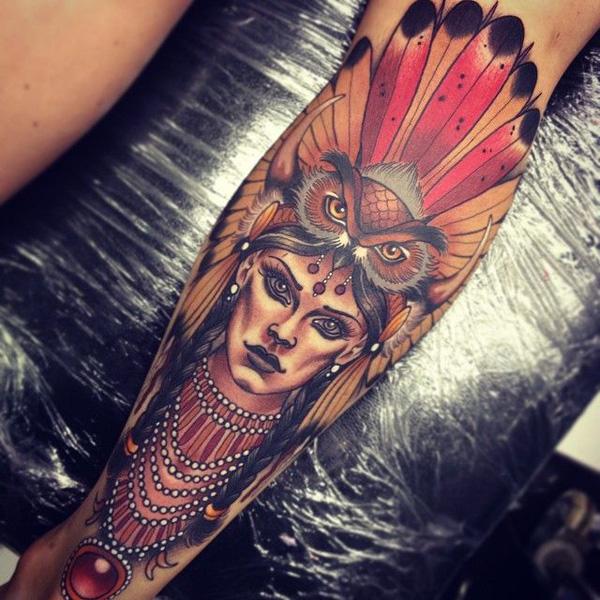 Women warrior in armor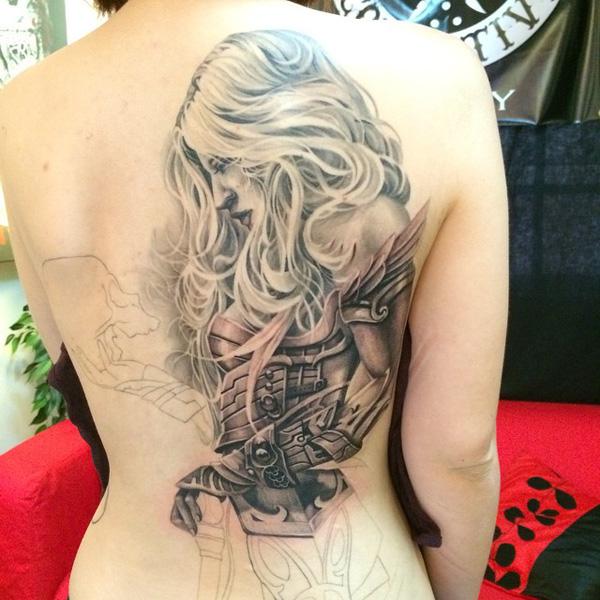 Ares warrior of god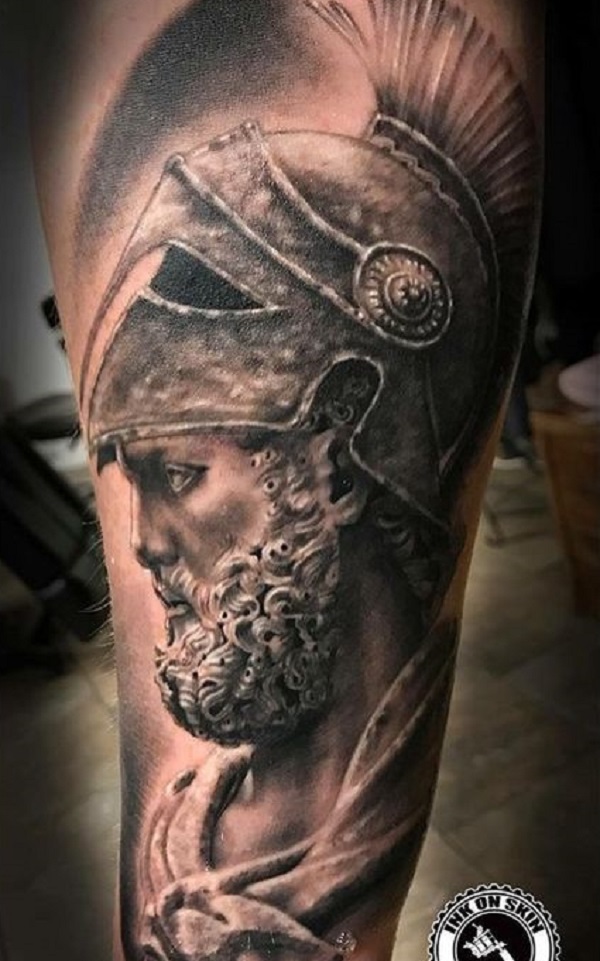 A warrior in armor on horseback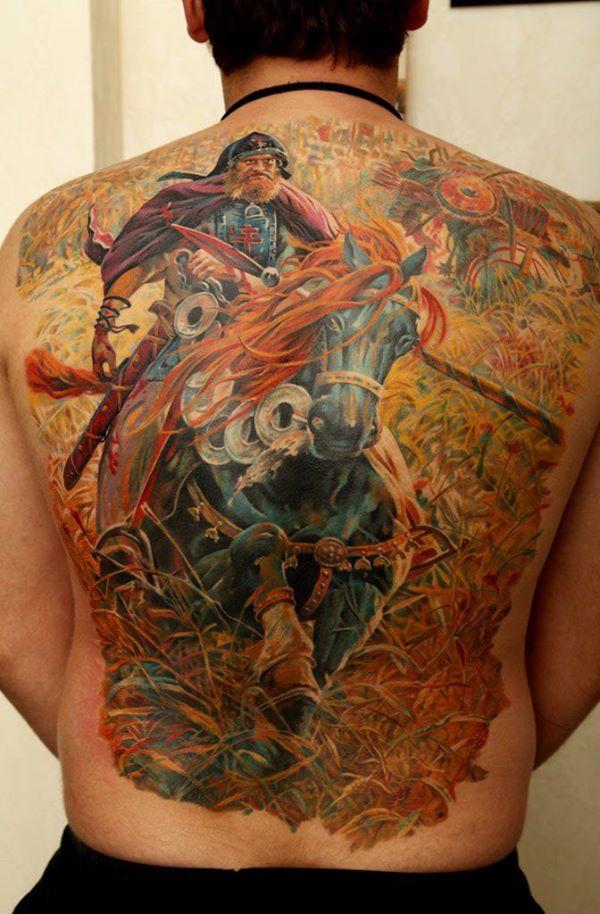 Colorful Japanese warrior tattoo sleeve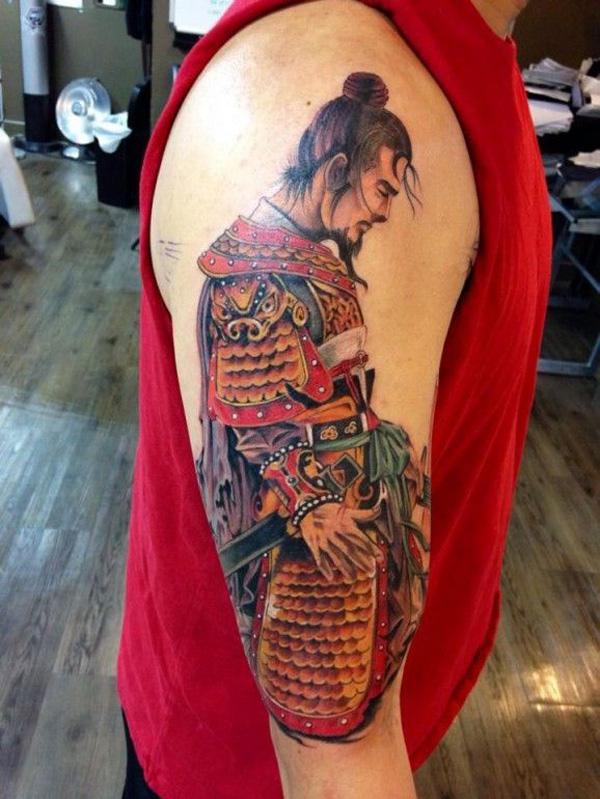 Female warrior angel tattoo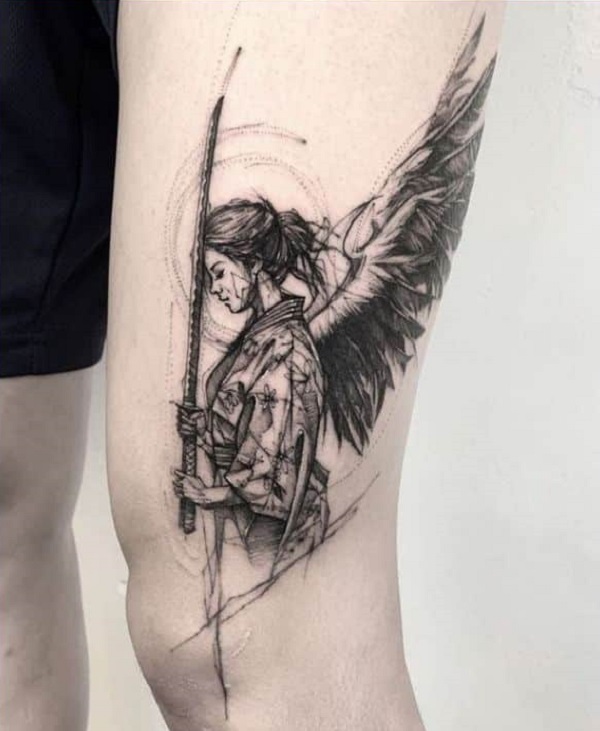 Christian warrior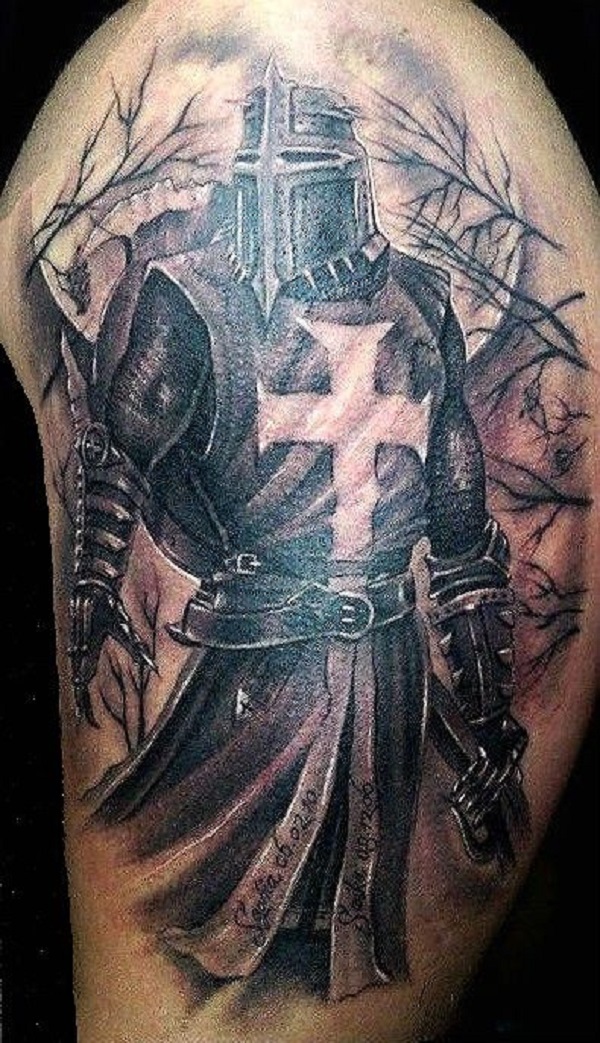 African warrior tattoo for men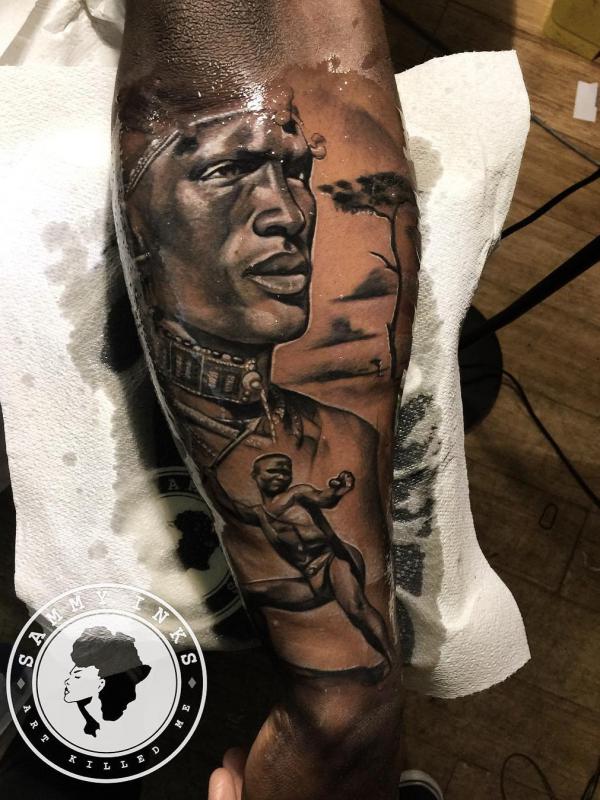 African female warrior tattoo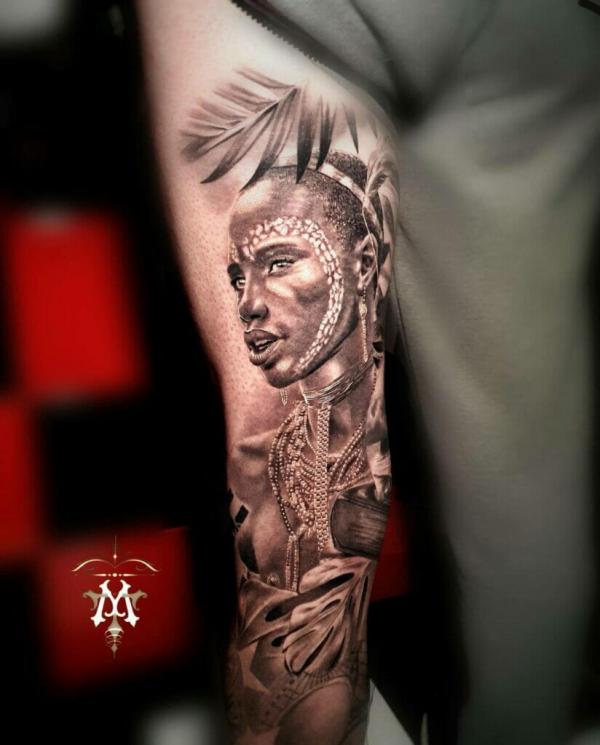 Warrior princess tattoo with a tiger headdress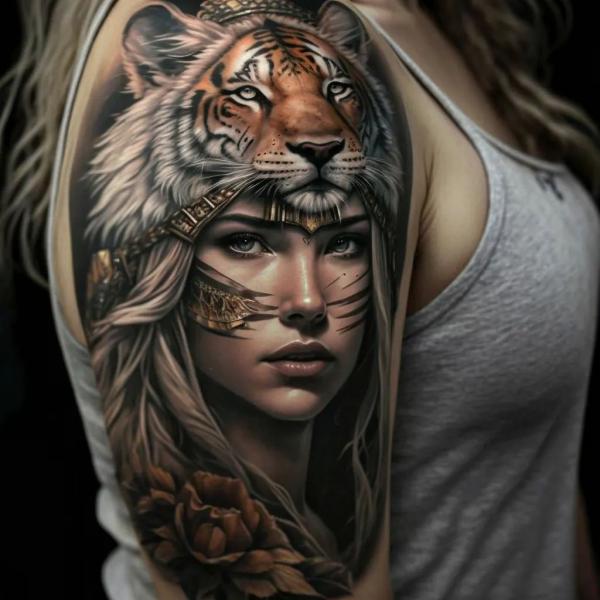 The Warrior Princess design represents fierce femininity and power. This design features a fearsome female warrior adorned with a captivating tiger headgear, blending fearlessness and elegance. It's an empowering symbol of strength, independence, and the fierce spirit of a woman who is not to be underestimated.
Warrior in a garden tattoo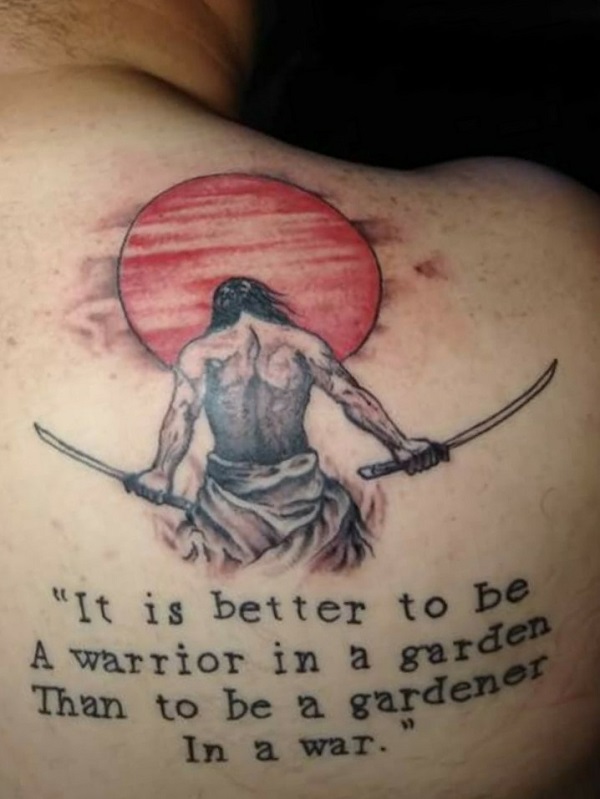 It is better to be a warrior in a garden than to be a gardener in a war.
Angel Warrior tattoo sleeve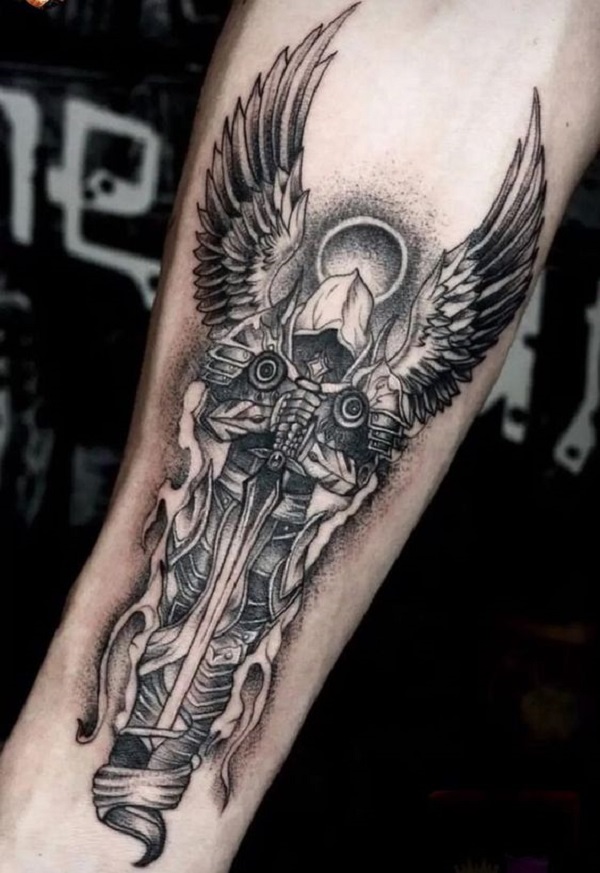 Tribal warrior arm tattoo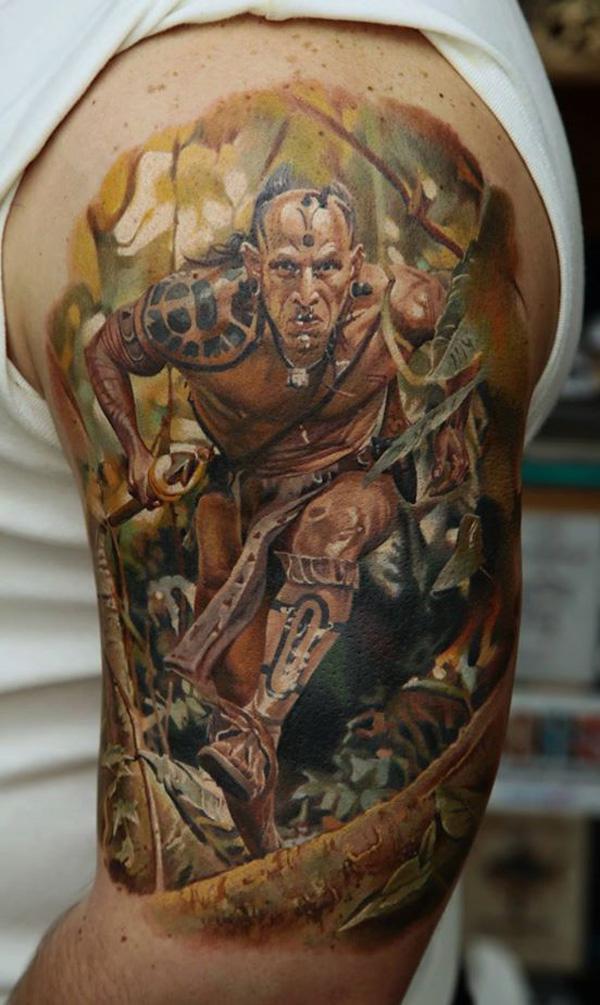 Native American female warrior with bear headdress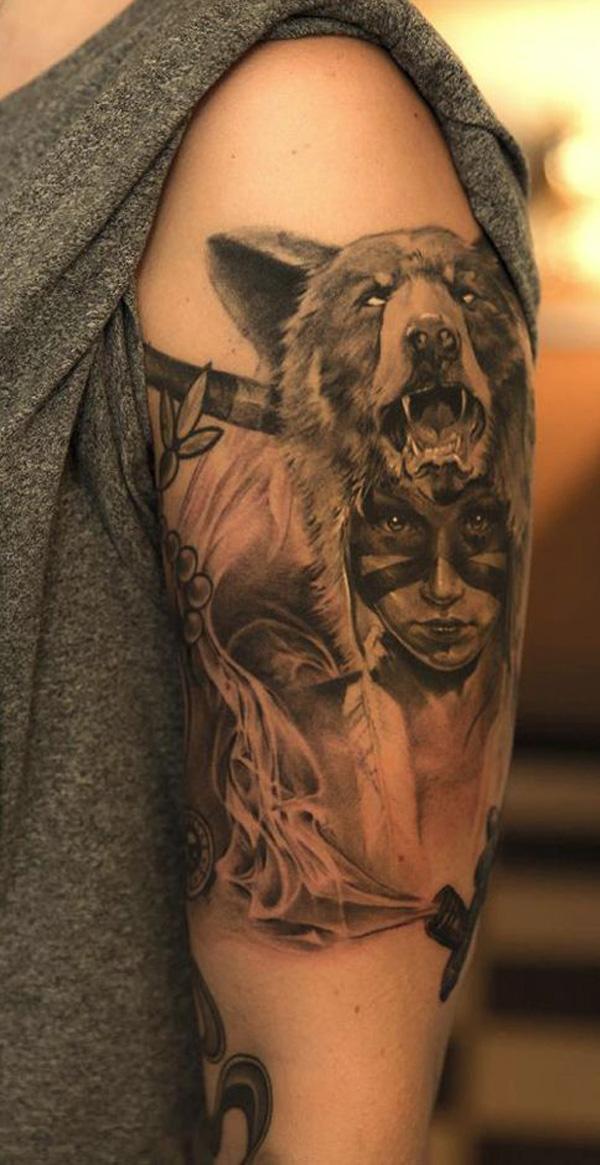 Japanese women warrior sleeve tatoo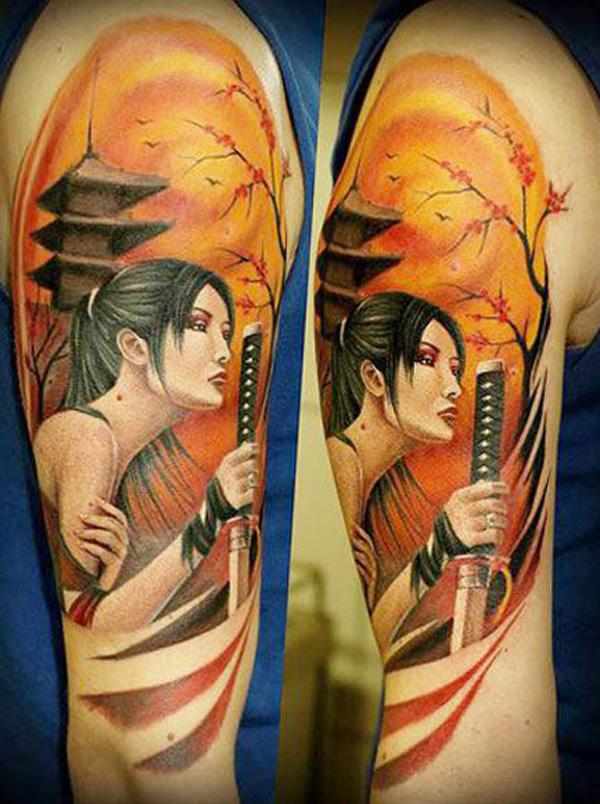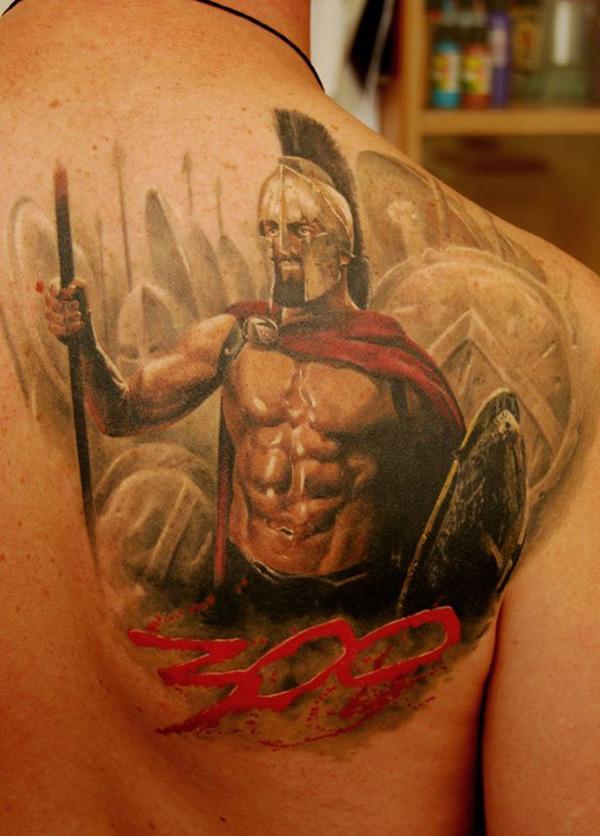 Female warrior tattoo drawing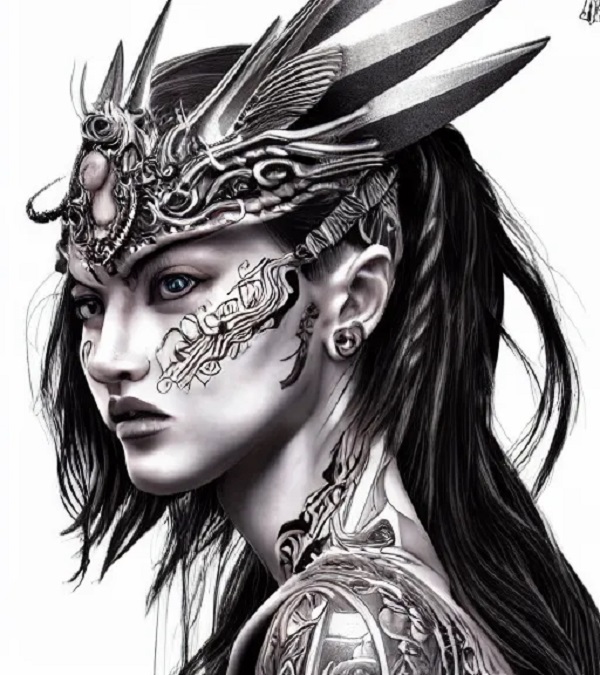 Two warrior fighting with eagles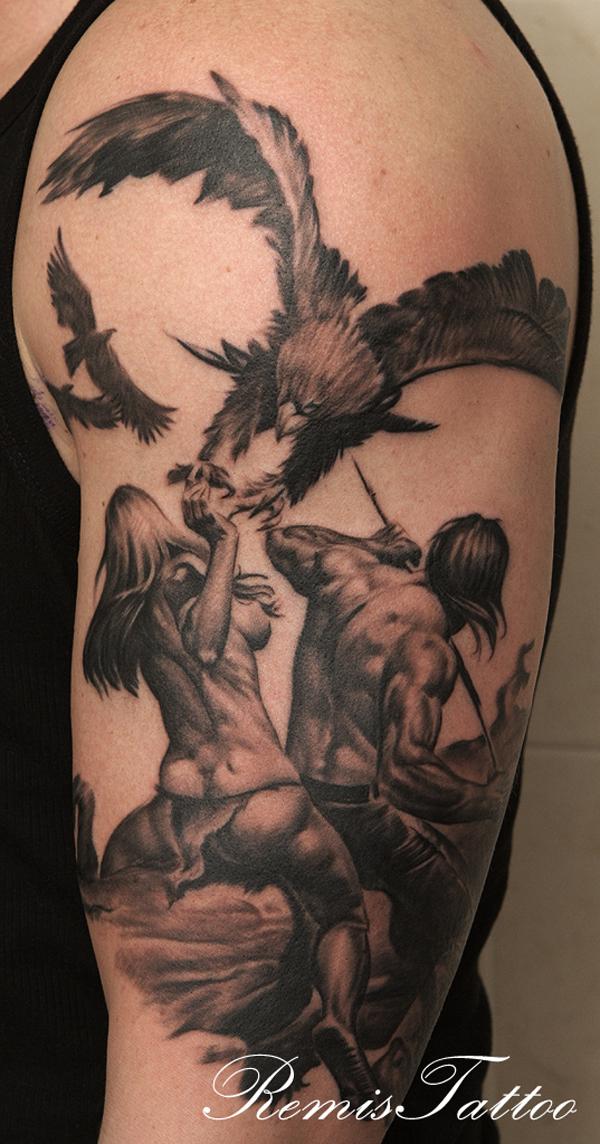 Combat warriors in battle field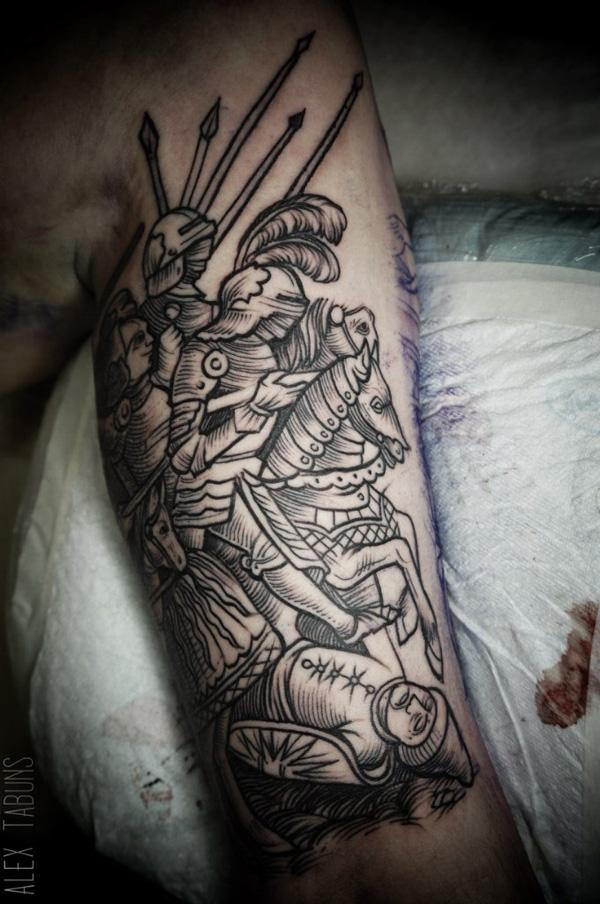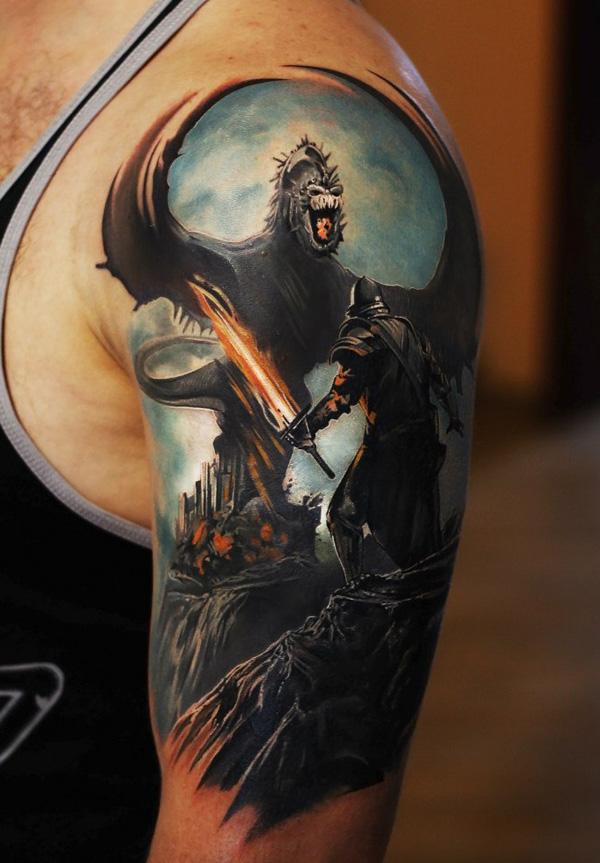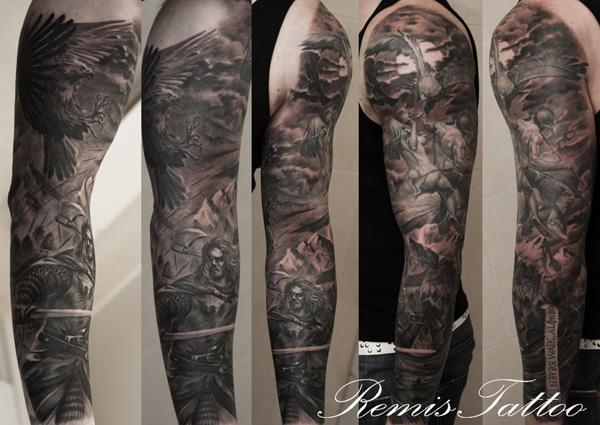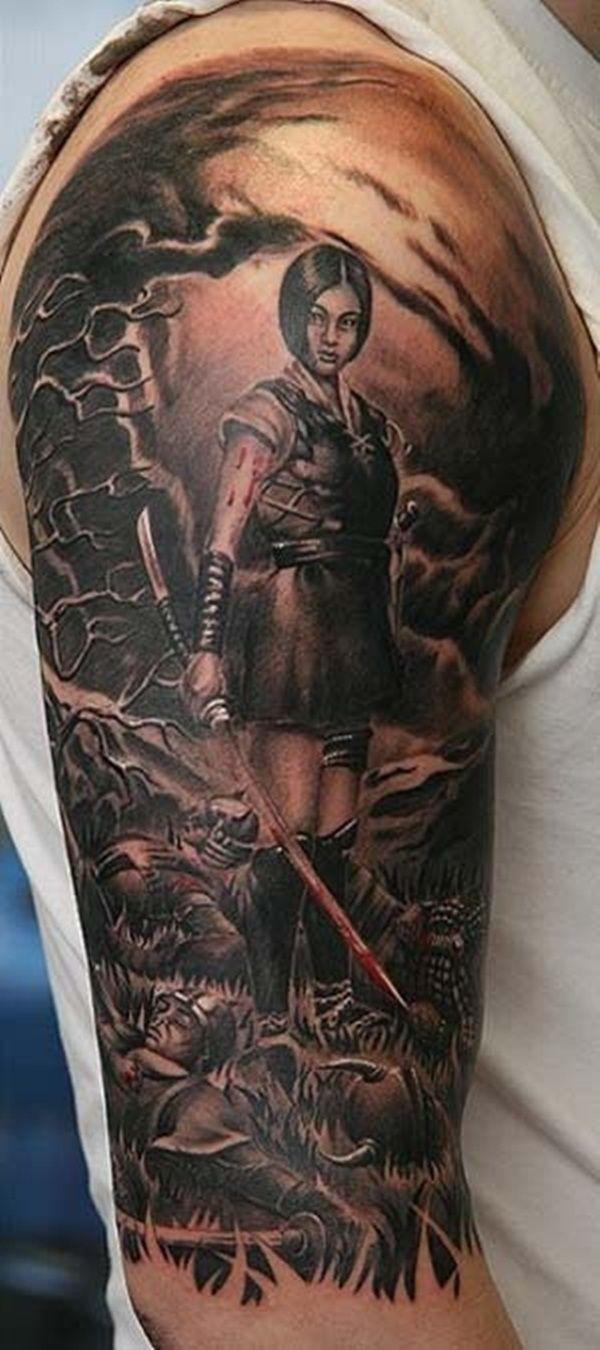 Fighting crusader warrior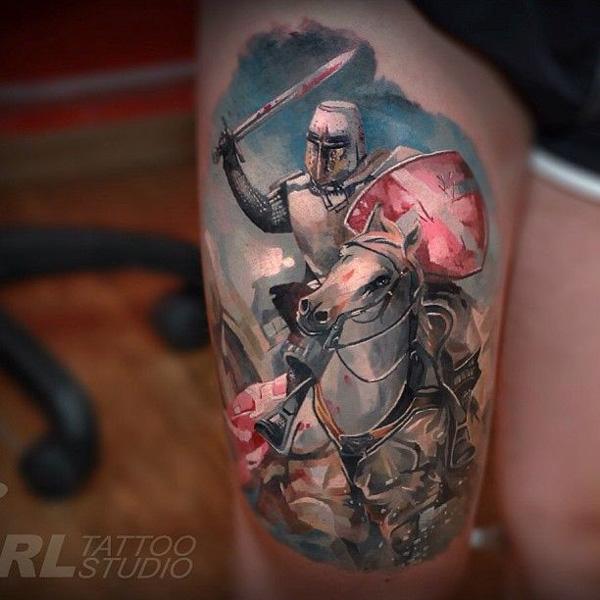 Realistic warrior back tattoo black and grey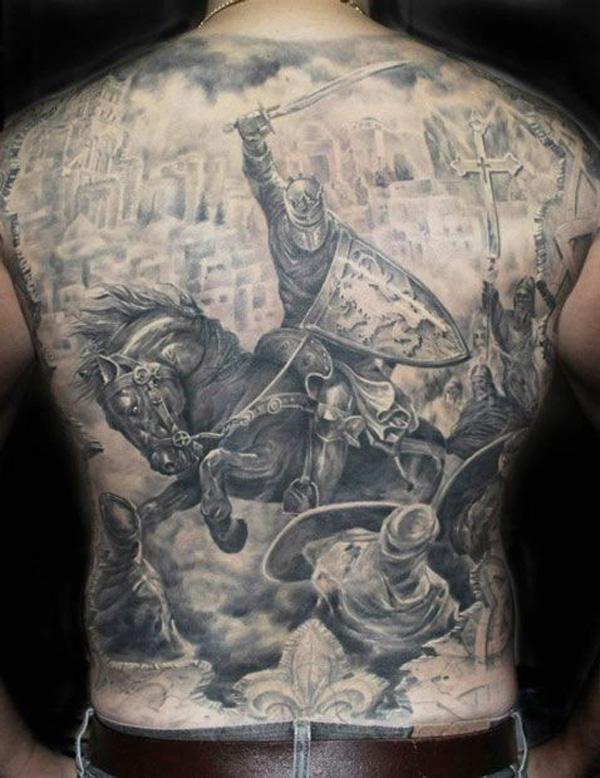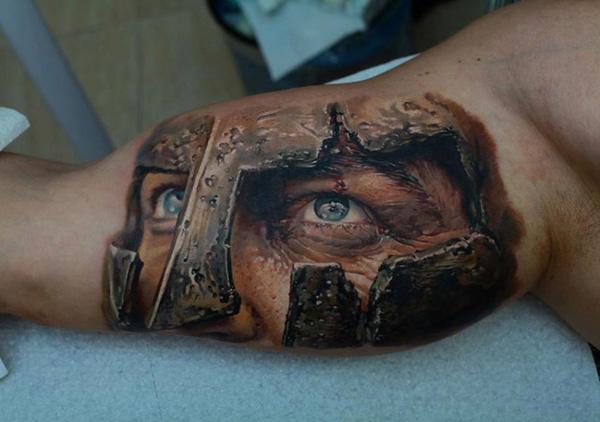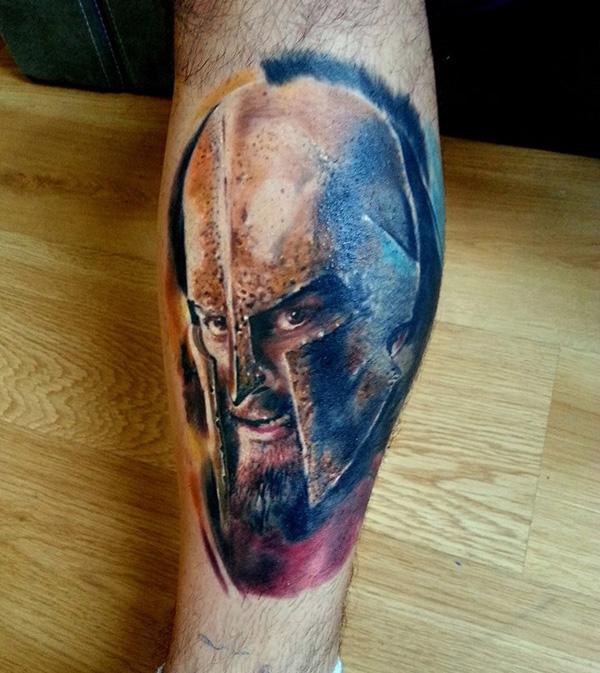 Fighting warrior in battle field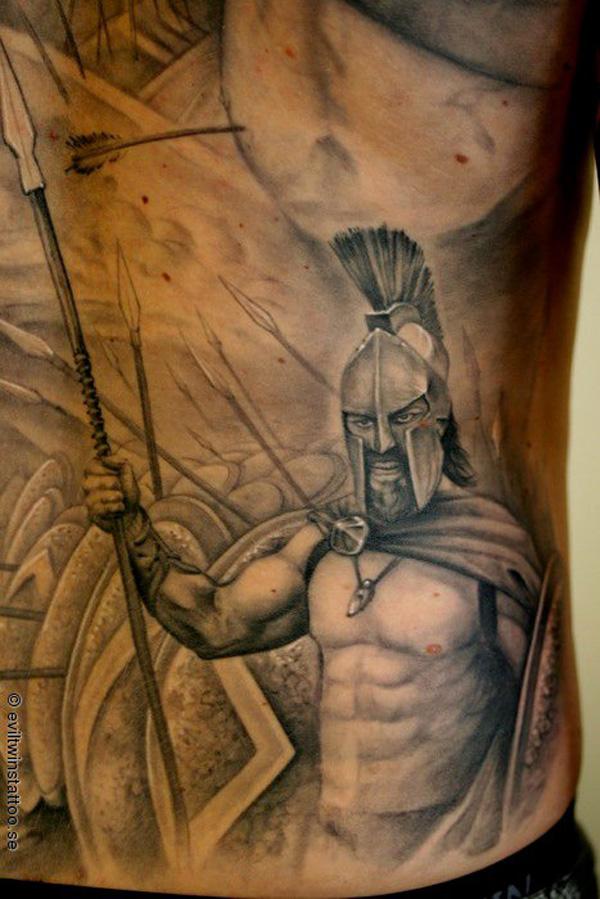 Native American warrior Indian chief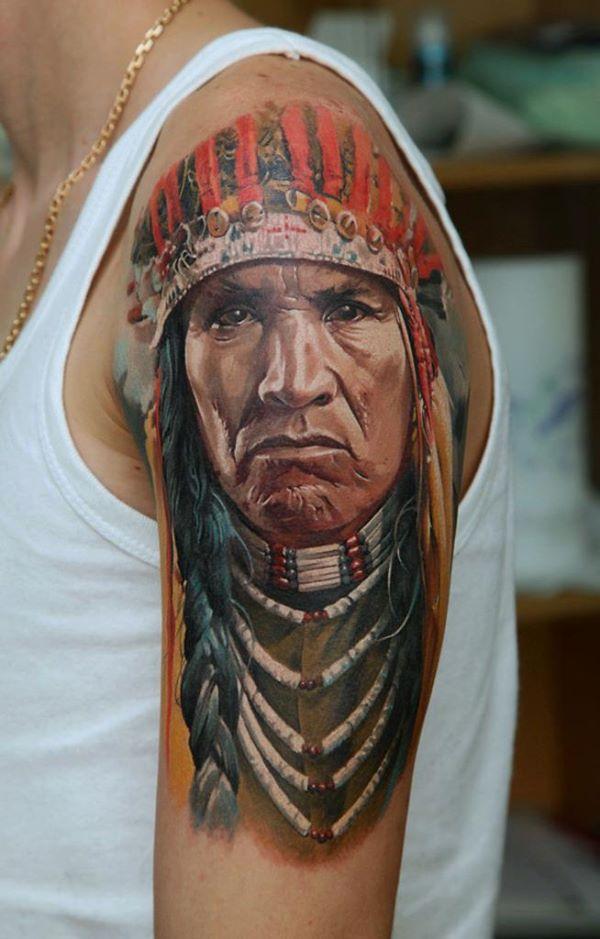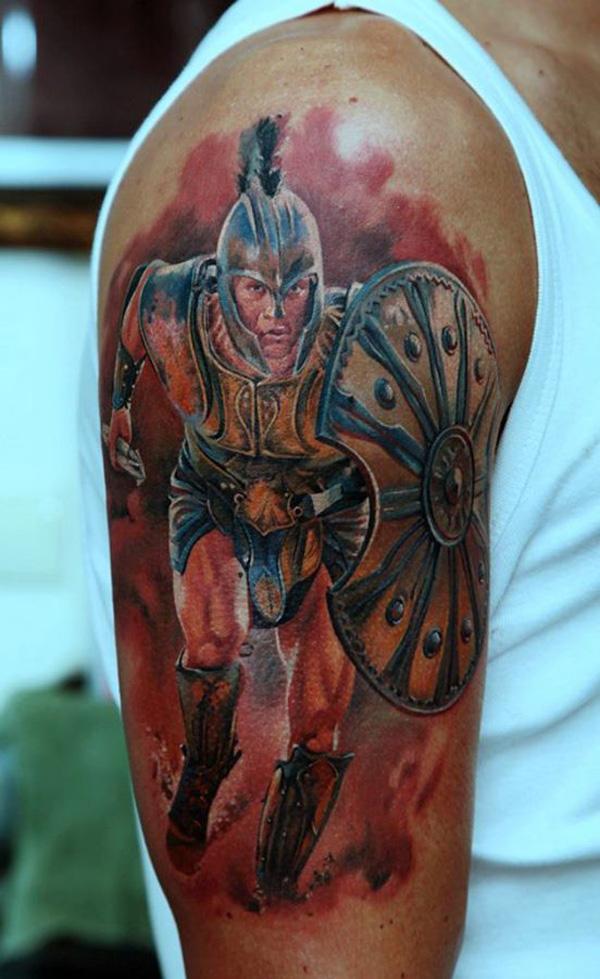 Roman warrior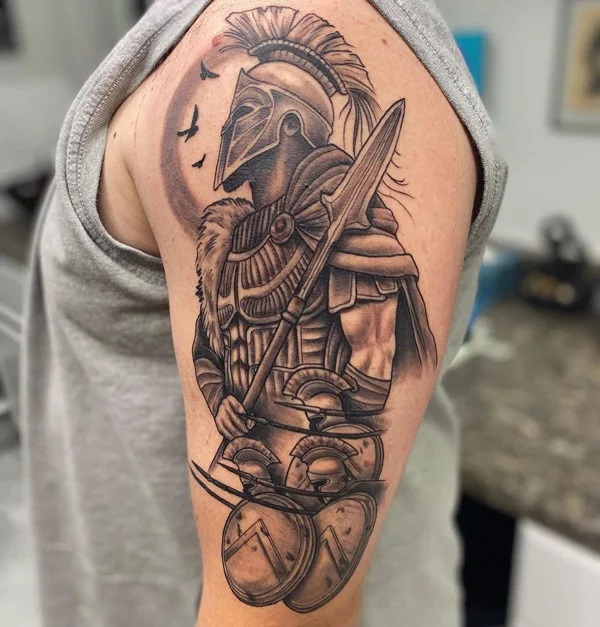 Word warrior tattoo watercolor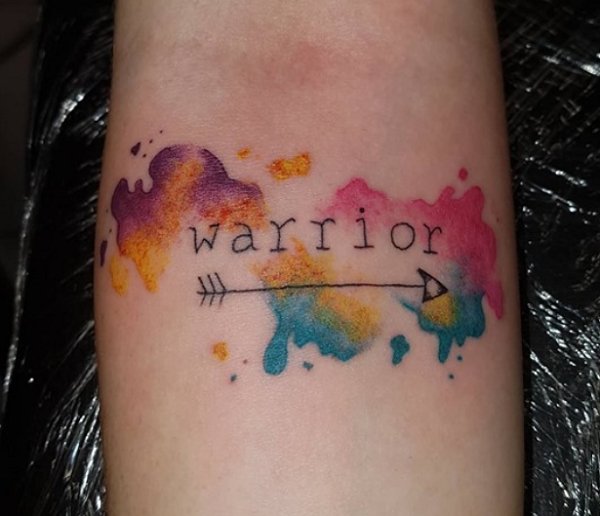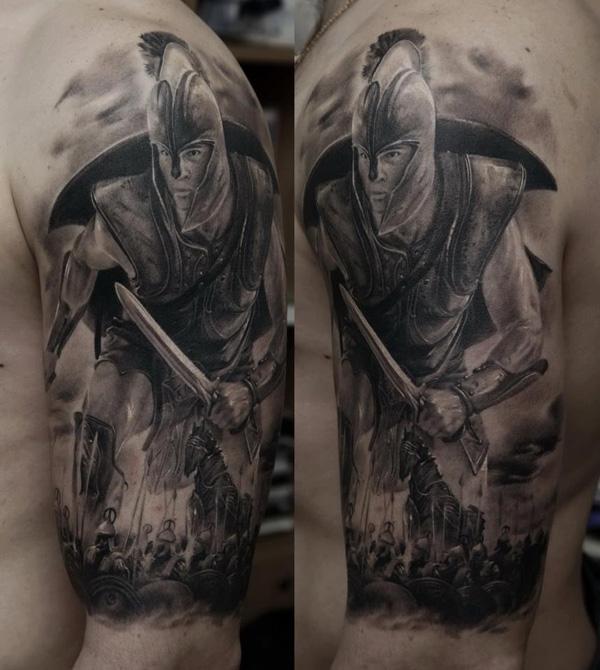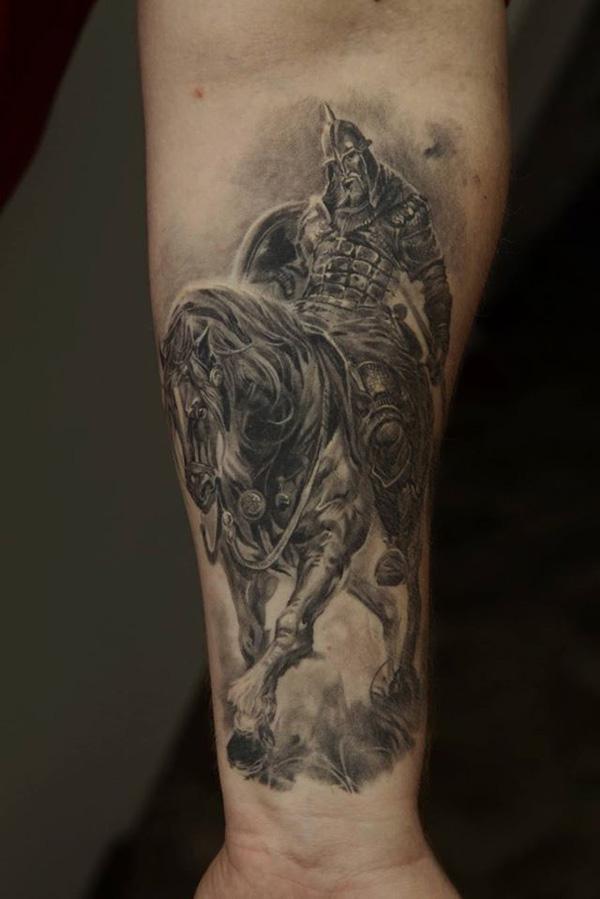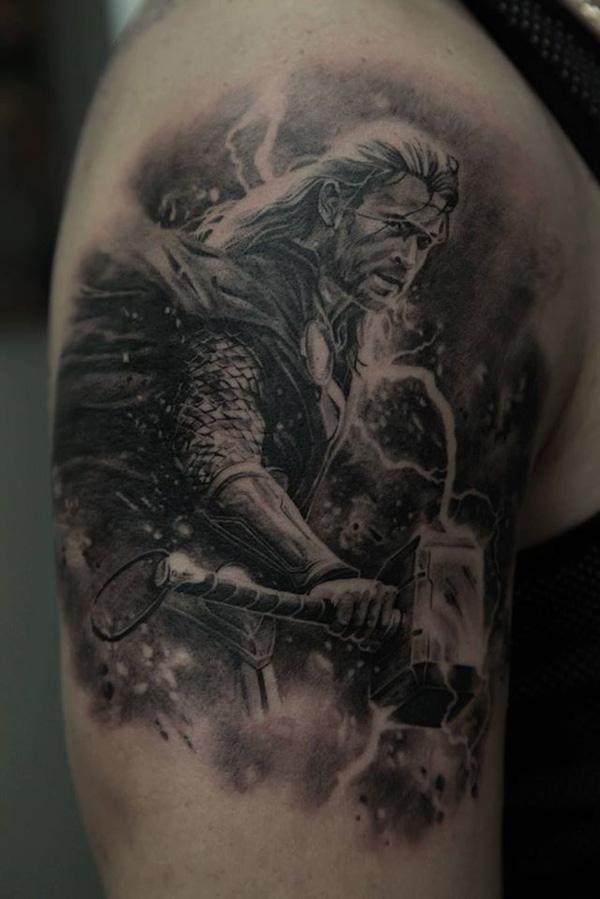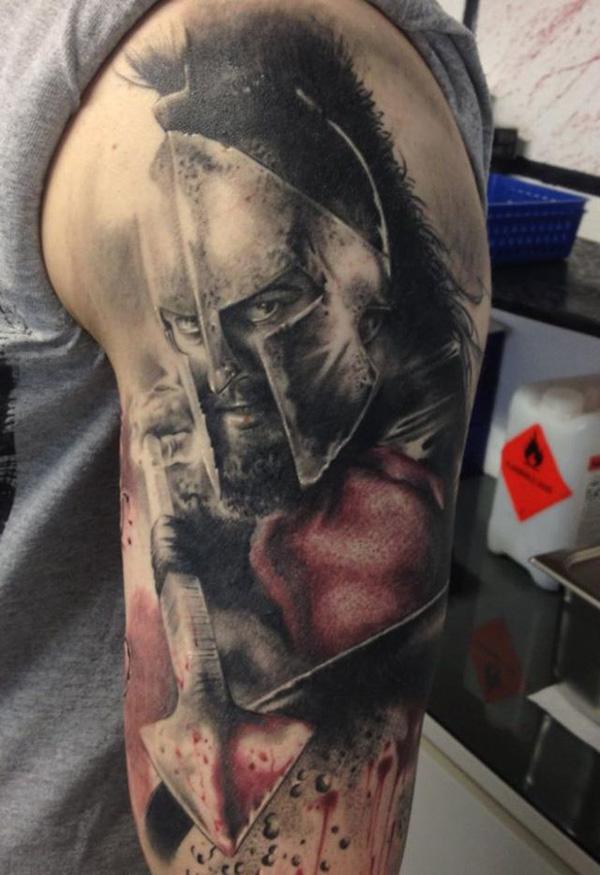 Japanese female warrior with a sword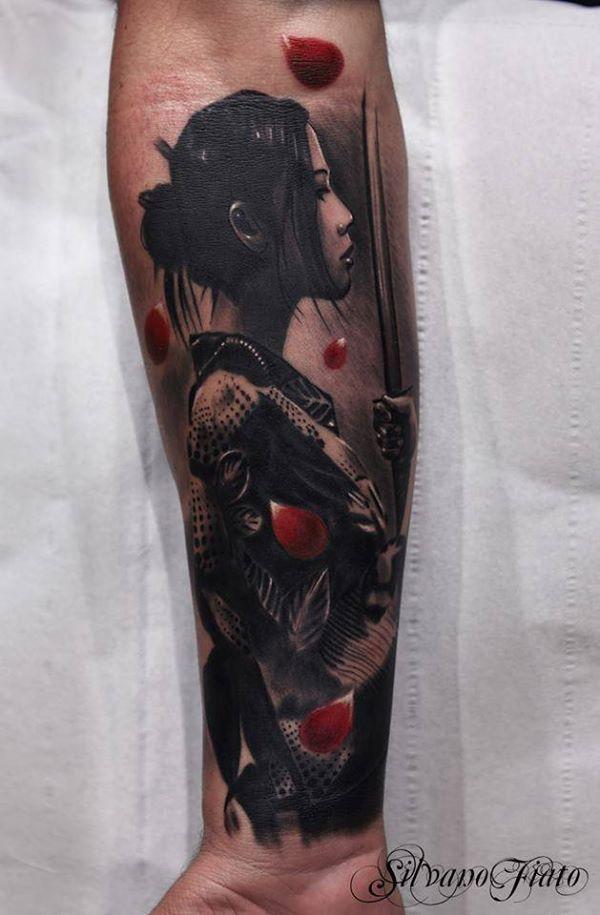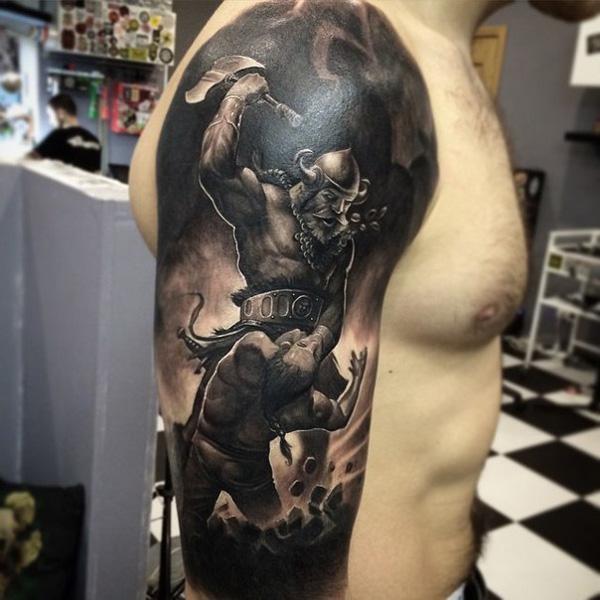 Conclusion
In the end, a warrior tattoo is more than just a piece of body art. It's a personal emblem, a symbol of your inner strength, and a testament to your resilience. Whether you're drawn to the fearless Viking, the disciplined Spartan, the honorable Samurai, or the valiant Aztec warrior, your tattoo will serve as a constant reminder of the warrior spirit that resonates within you. So, embrace the warrior, let it guide your journey, and let your skin tell your story of strength, courage, and honor.