It's no doubt that there are more and more colors for hair dye to dye for ladies nowadays. Not only a single color but also multiple colors can be mixed up to color your hair and suit your personality.
What's good about this is that today you can find a lot of hair color varieties. You won't have a problem looking for cotton candy colors to very light ones as well as metallic colors. You can simply go to the salon and ask the hair dresser to dye your hair with the colors that you want. Another option which gives you more freedom when you can't find a hairdresser that can do the dye for you would be to color your own hair at home.
You are able to make your dyed hair in your own style at home with almost half the price that you pay for a professional hairdresser. Of course it is easier to control your own hair dyeing activities rather than going back to the hairdresser to fix it.
The situation highly depends though if you have the time and budget to spend on salons or if you are too busy to sit down for an hour or so and is saving money. Either way both choices are awesome and if you trust your skills in hair handling then you can always opt to dye your hair yourself because you can save or you know how to control your hair.
Things to consider when coloring your hair at home
Be simple if it's your first time. You know that you are simply excited to try out those outrageous colors you found online, however if you have no experience in dyeing your own hair then it is best to stick to the regular styles at the moment. You can always practice later on with help from friends who are willing to let you dye their hair or through special trainings or seminar workshops that you can attend to learn more about the art of hair coloring. If you are into dramatic styles then it is best to visit the parlor, you can even ask them questions and get tips on how you can maintain your hair as well as do's and don'ts when dyeing. Remember that even though it is fun to experiment with your hair, doing too much can potentially damage it permanently.
Pick just the right shade for your hair. You have to bear in mind that the colors on the bottles of hair dye isn't the actual colors of the dye when it is applied to your hair. Hair dyes work differently on different colored hair. While they may look as close to the same with lighter hair, darker or black hair can affect the dye color making it look darker than it should. So don't just go picking out random dye colors because you think it will end up with the exact color with whatever hair shade you have. Always make it a point to choose a shade that is a shade or two lighter than the one you desire. This helps make the dye adjust to your hair color. Making a dye look lighter is easier than making it look darker so choose wisely.
For a first timer, it's wise to use non permanent or temporary hair colors. You want to try a different shade to your hair but don't want to risk making it look ridiculous on you. When you have temporary hair colors, the color fades in about a dozen showers with shampoo. Semi permanent ones will wash out in double the dozen shampoos. Those with permanent dye have their hair up to two months and even up to half a year longer. If you don't want to be stuck with a color you don't like then it is better to go with non permanent dyes first. You can always change them eventually and without hassle, it does less damage to your hair as well.
Make sure that you organize your things before the dyeing of the hair. It helps to have friends around to assist you. Place your coloring kit nearby and make sure that you have all the things that you need such as containers, gloves, brushes, hair comb, rags, hair pins or a wide clip and old shirts. You don't need all of them simultaneously, but you would need extra supplies just in case you need to fix some hair into place or wipe some spills on the floor. It really depends on how clean you will work on dyeing or how messy your hair is when you are trying to dye it.
Don't forget to simply have fun. If you're stressed that things aren't going your way just relax, it's your first time dyeing your own hair and you shouldn't stress yourself out. Bond together with friends, your siblings or even close cousins over the dyeing session. Practice makes perfect as well as being open to learn new things. Motivate yourself and set a goal that soon enough you will be able to dye your hair the way you wanted it to be.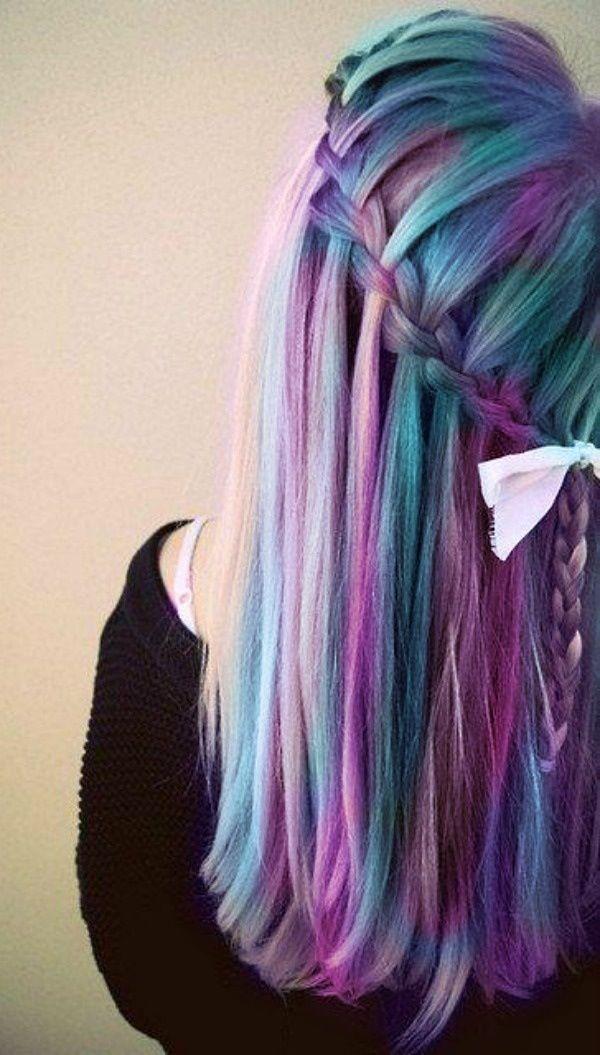 Purple and blue hair color tied into a waterfall braid. The alternating hair colors makes it look great when braided and let down on the back. It looks sweet and magical at the same time.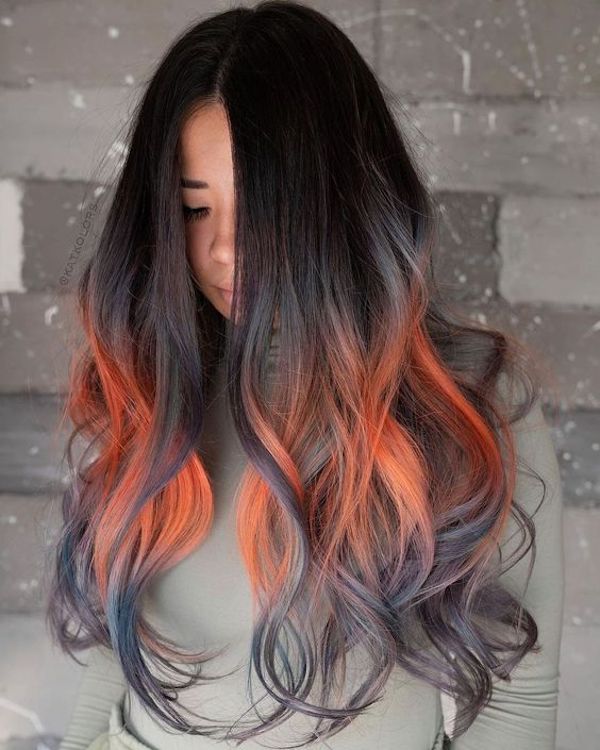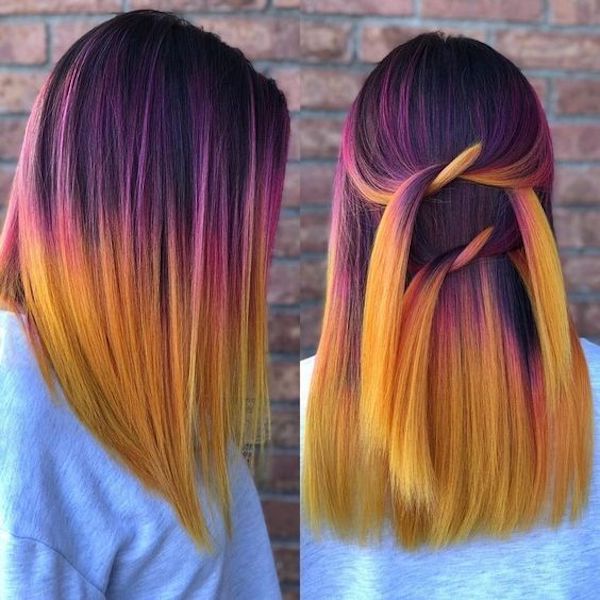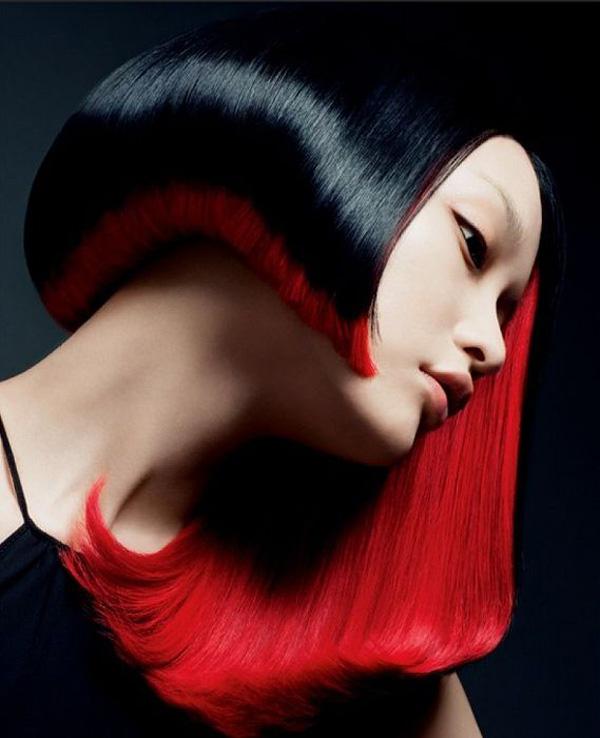 Black and red hair dye. A rising popular dyeing style where the inner parts of the hair is lighter colored compared to the external part, giving more depth into the movement of the hair.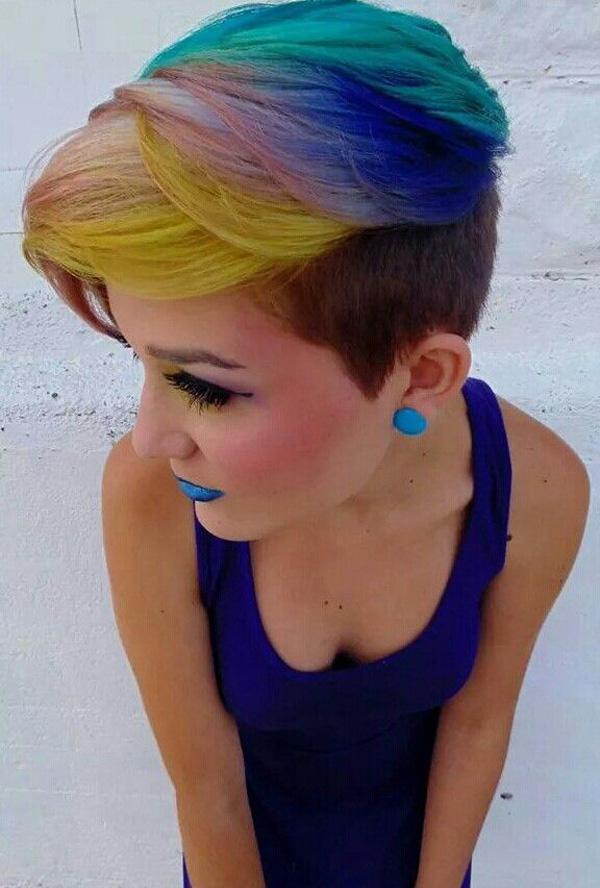 Rainbow dyed short hair. Who says you can't dye your hair creatively when it's short? This is a wonderful example of using the bangs to the fullest by dyeing it in various shades to stand out.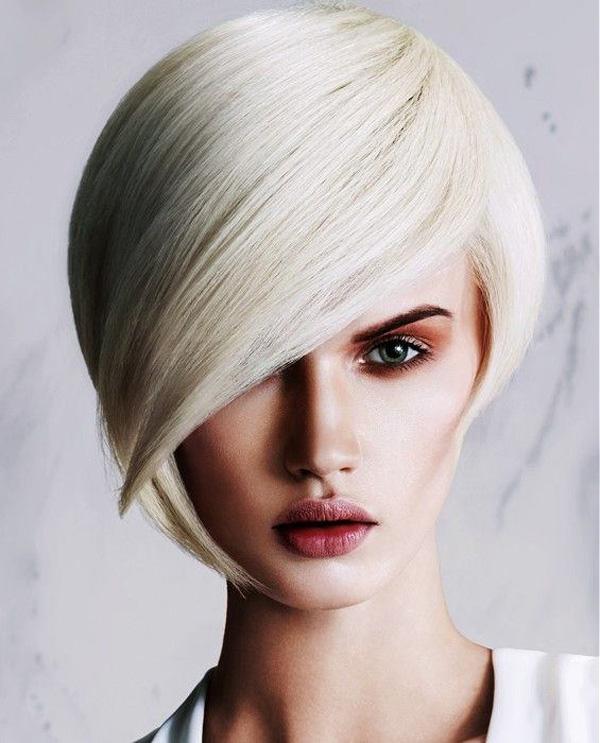 White hair color for short hair. Go for something totally head turning by dyeing your hair in off white. It looks stunning, classy and definitely unique.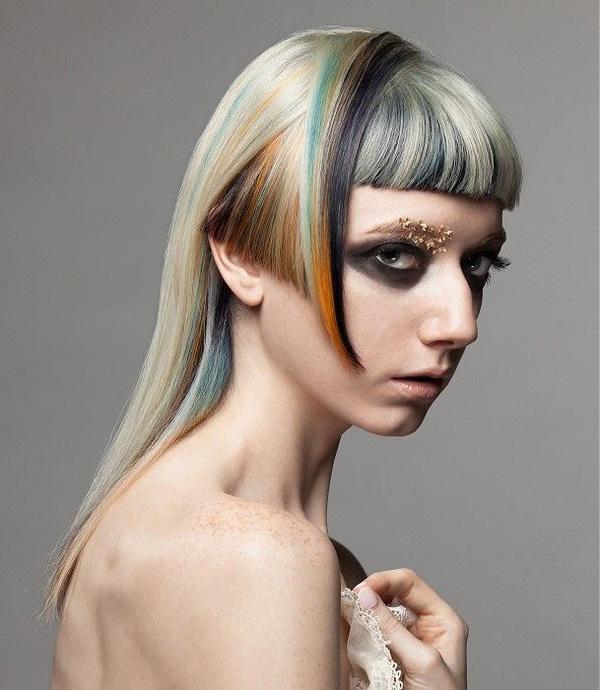 Colorful highlights. When you don't want to dye your entire hair you can always play along with multi color highlights that focus n one part of your hair.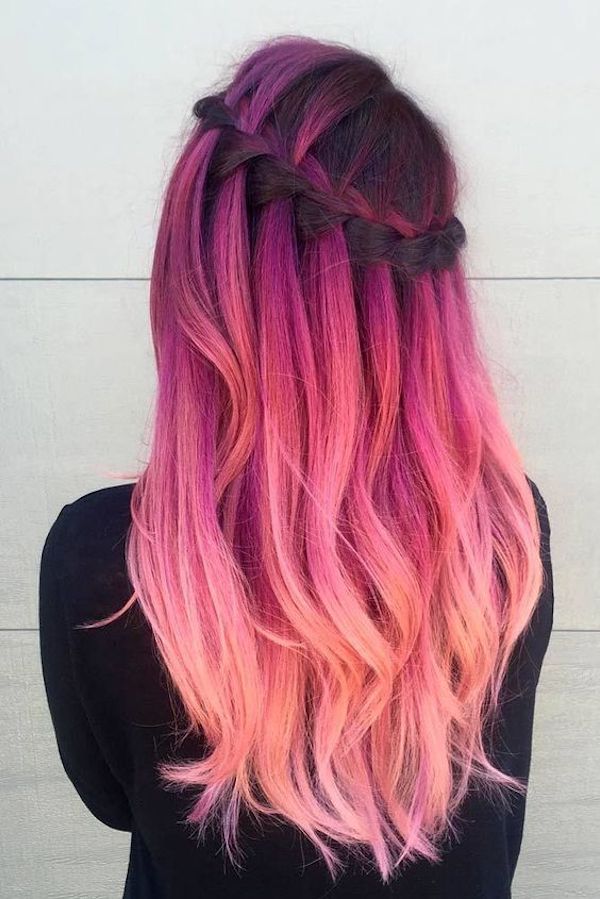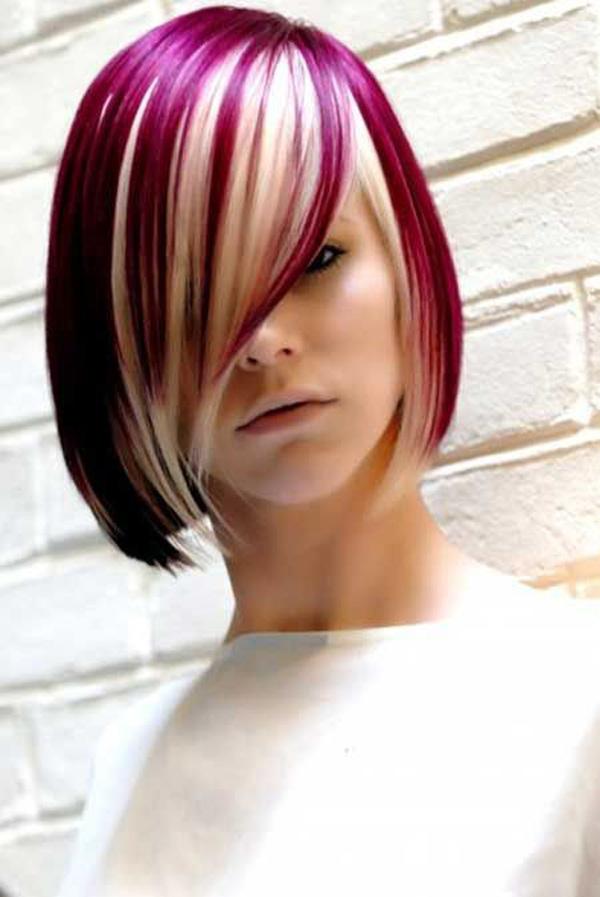 Magenta hair color with ash blonde highlights. Give your hair a rogue-like feeling with this hair color combination.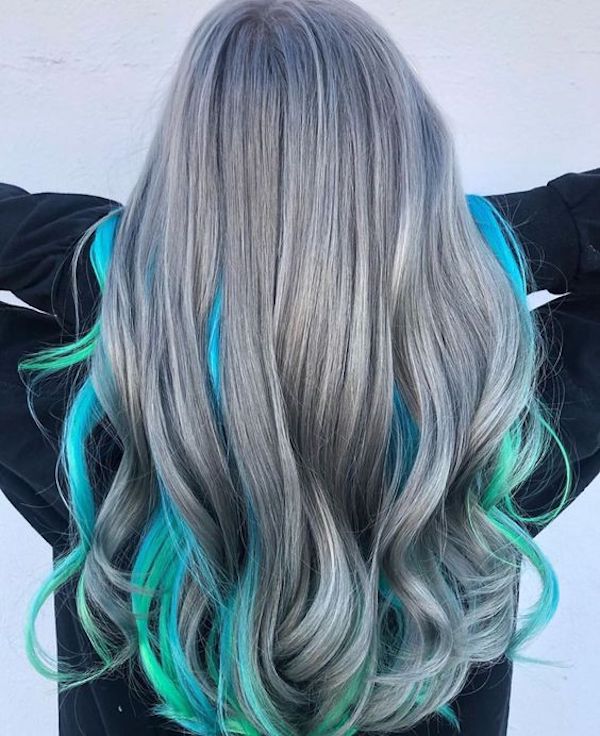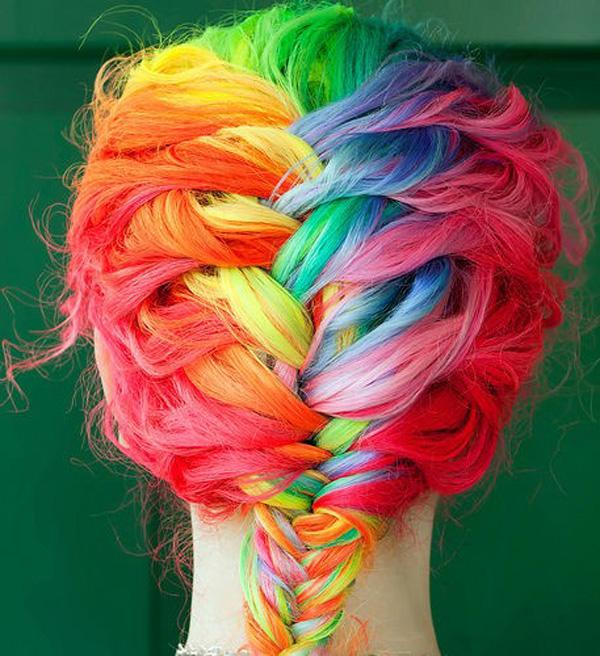 Rainbow shaded hair color. Wow your family and friends with this amazing rainbow inspired hair dye tied into a French braid.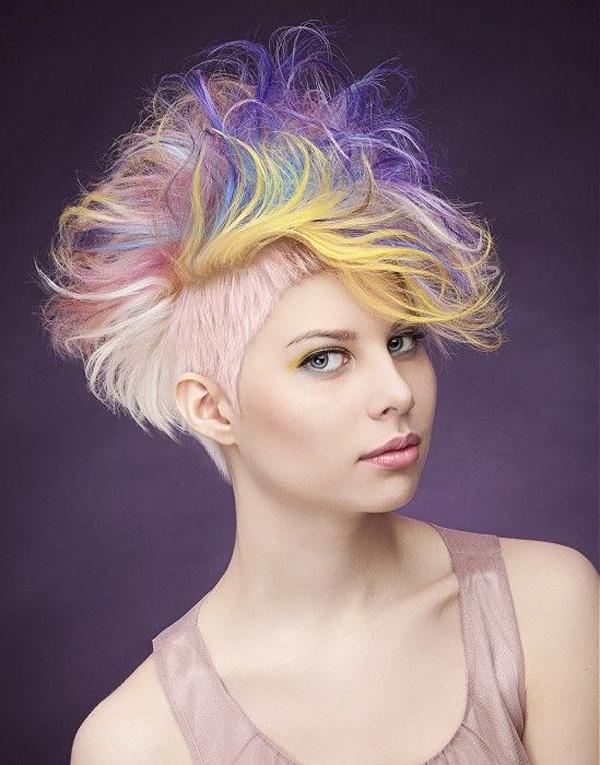 Pastel colored hair color for short hair. If you like light colors or pastel, you can definitely combine them into strands and highlights using a lighter hair color as base.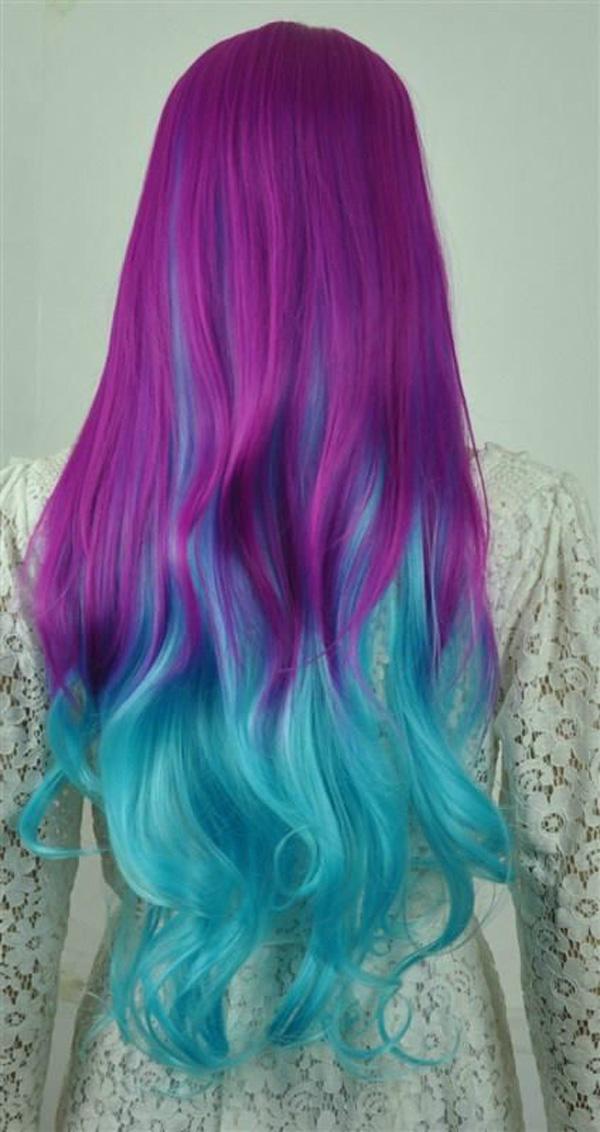 Violet and light blue hair color. Dye the upper side of your hair in striking violet while giving the underside and bottom part of the hair a lighter and striking blue hair color.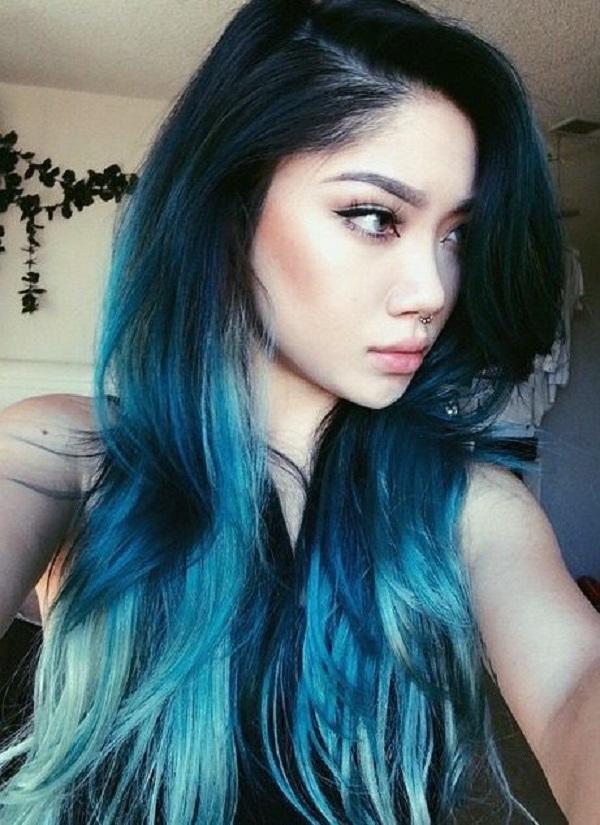 Black and blue ombre. Another dyeing style that is popular nowadays is the ombre which gives the illusion of a fading hair color to a lighter shade as it reaches the tips of the hair.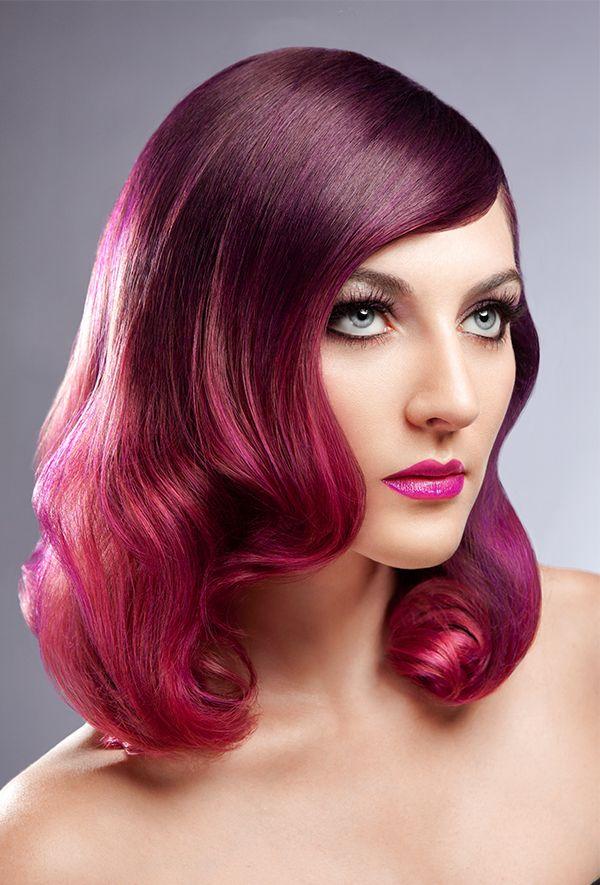 Red violet to pink ombre hair color. A wonderful looking ombre that makes use of dark red violet on top, slowly working its way down the hair into a lighter reddish color.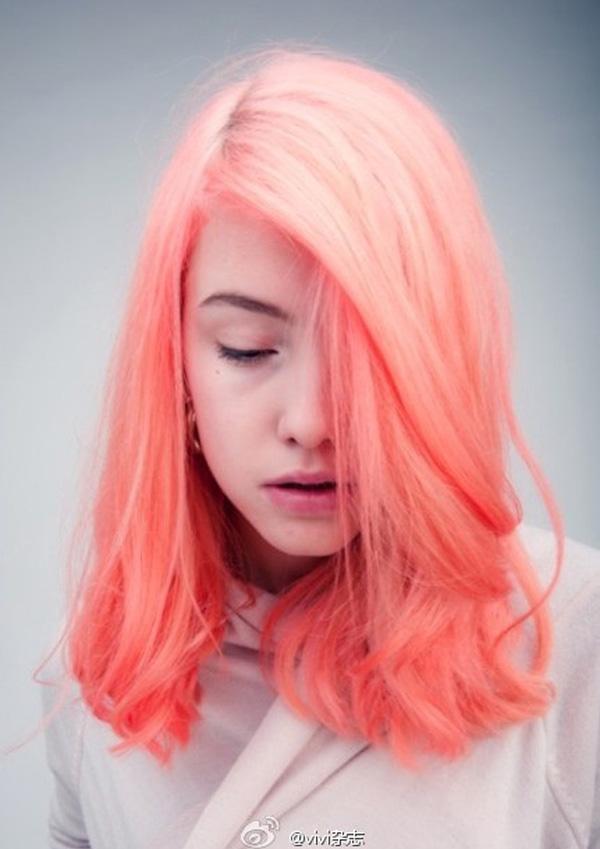 Pastel melon colored dye. Pastels are in nowadays and you can simply dye your hair in this bright and pretty looking pastel melon color to stand out from the crowd and be unique.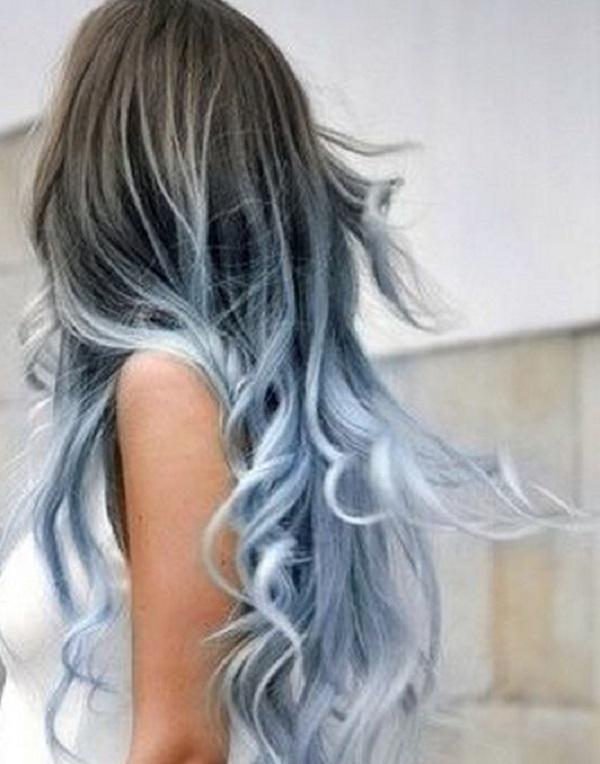 Copper to platinum ombre. A rather cool colored hair color combination as it gives the illusion of your hair being dipped in a snow blizzard.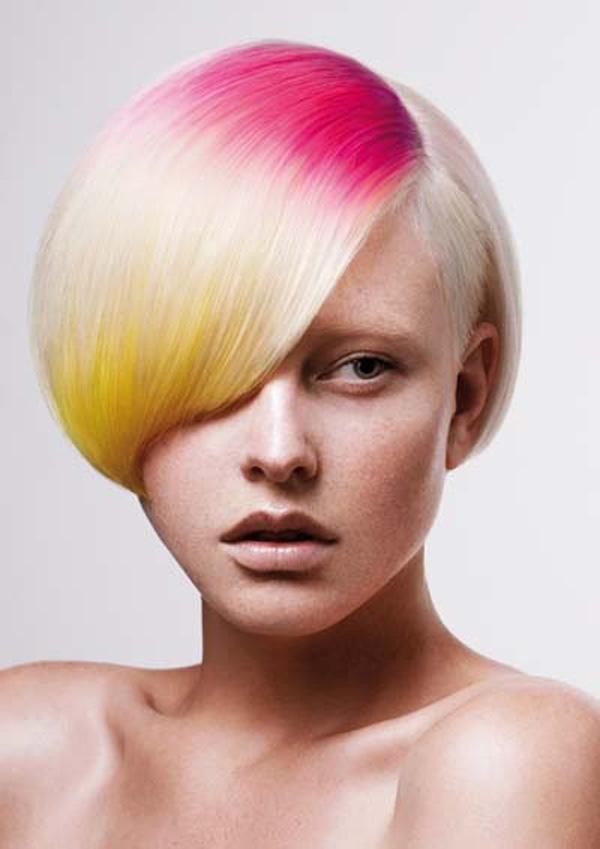 Pink and yellow ombre for short hair. A minimal looking ombre that playfully combines with the natural blonde color and forms a creative ombre on both ends of the hair.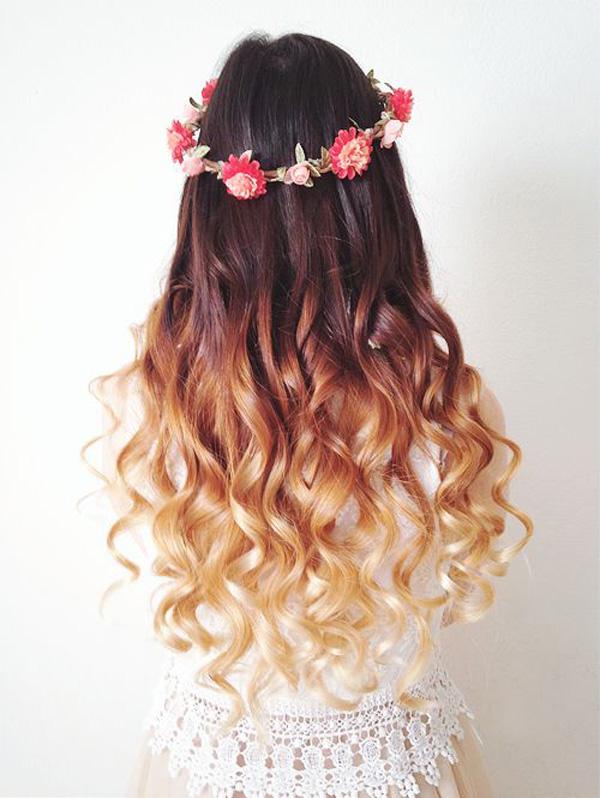 Brunette to blonde ombre. A really attractive hair dye combination and sets a powerful tone to the hair. The colors depict the hair as burning bright and steadily.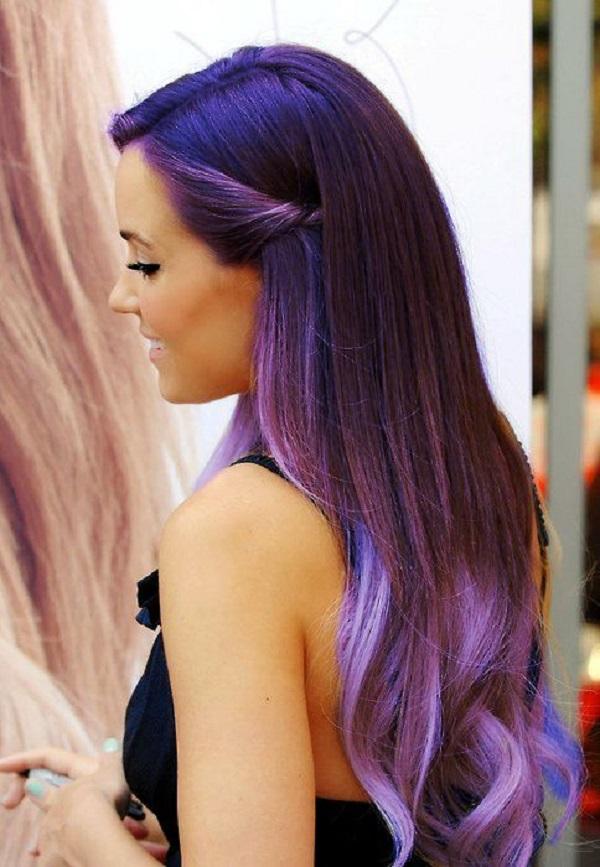 Beautiful light to dark purple hair dye. Put more volume to your hair by adding light to dark hues of purple working its way from the tips of your hair towards the roots.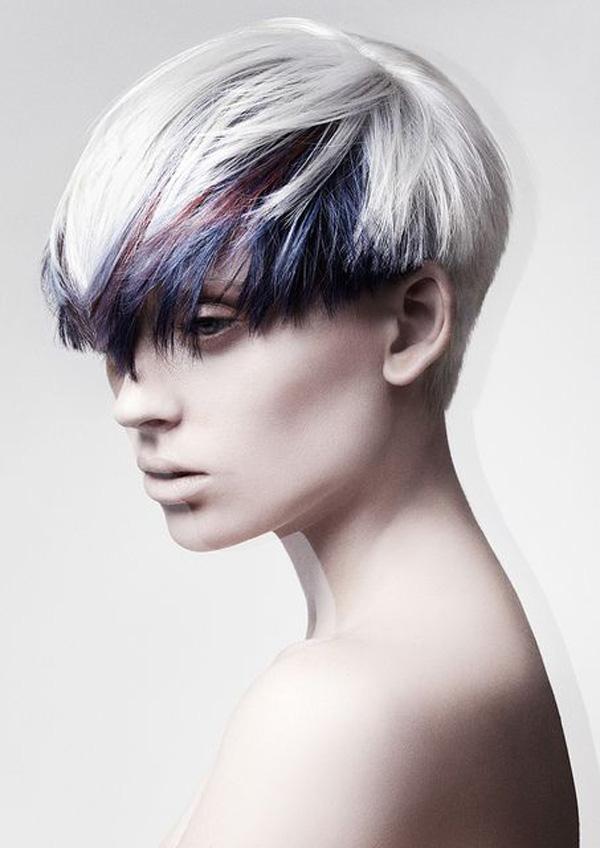 Stylish black to brown and white hair dye. Make your short hair cut stand out by adding the lightest color on top and using darker colors to support the underside of the hair.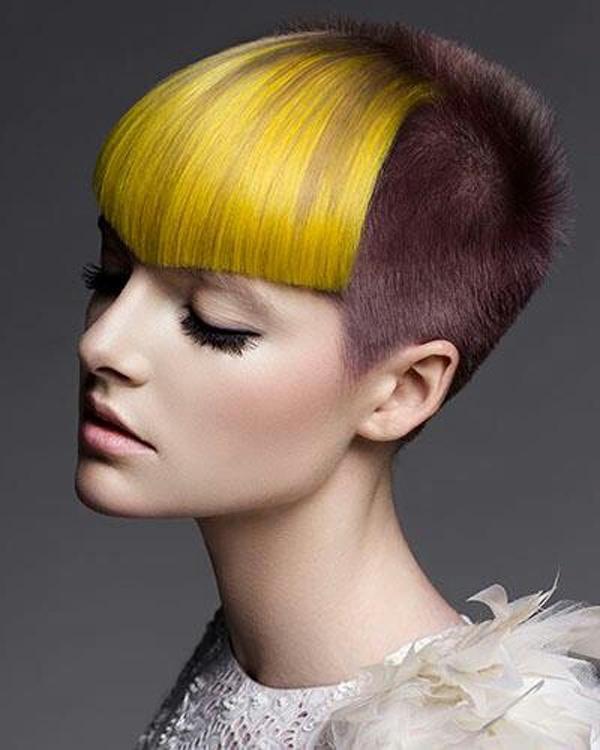 Short brown hair with dyed yellow bangs. A truly stand out hair coloring style wherein you single out your bangs from a rather conventional haircut and hair color to something stunning.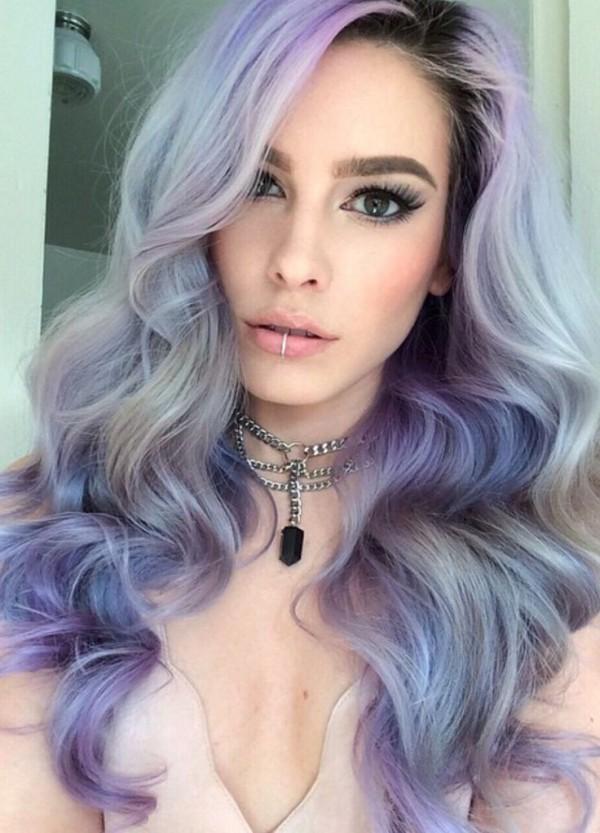 Periwinkle and sky blue hair dye. A truly heavenly color combination which is popular nowadays. Make your hair a canvas of cascading colors and hues.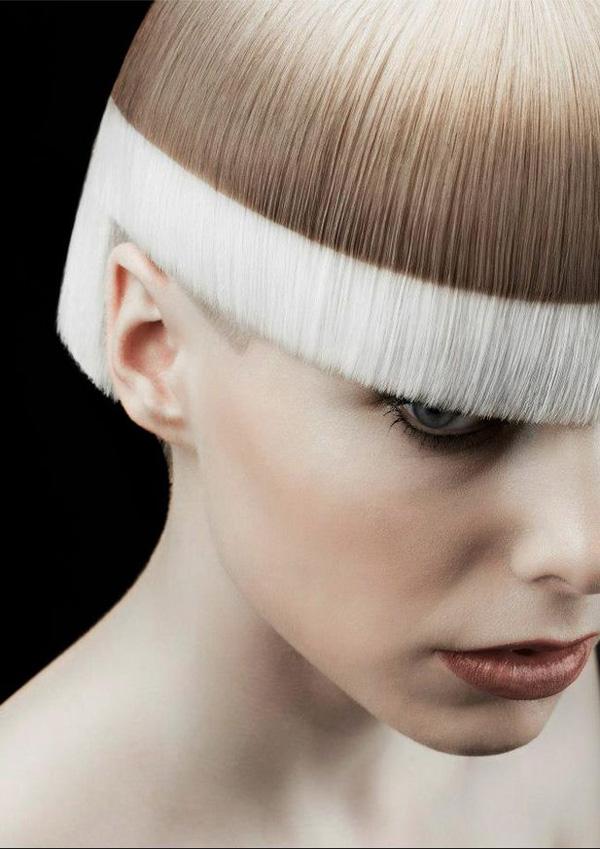 Another interesting white hair dye of the hair tips. This would be explained as the French tip, hair version where the tips of the hair is dyed into another color in a singular line across the bangs.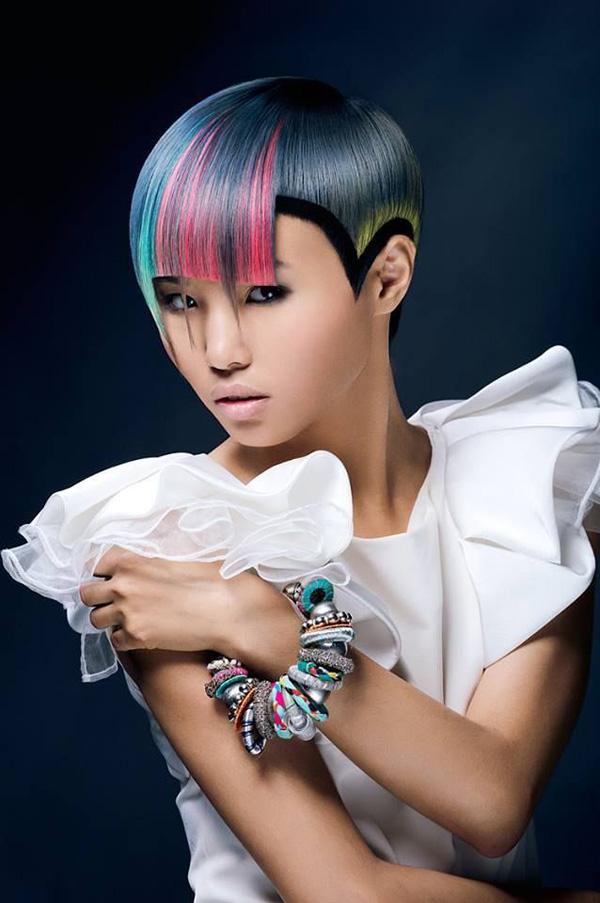 Neon color inspired hair dye. Make your hair light up by using a variety of neon colors for highlights. Start with a platinum base and work through your hair with highlights of light blue pink and yellow.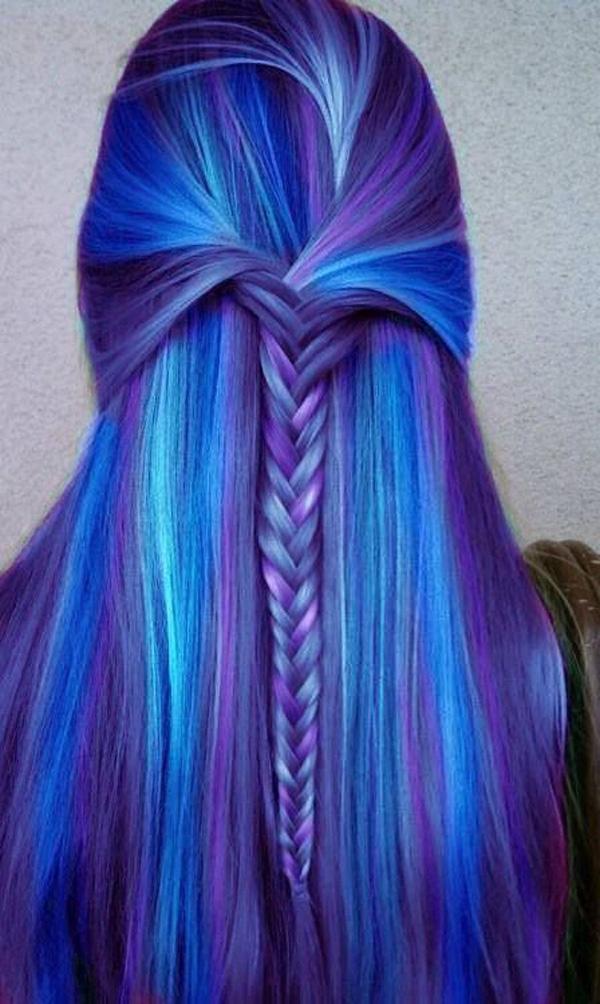 Purple and blue hair color combination. A rather popular hair color choice nowadays where the color scheme can make your hair look like it's the galaxy skies.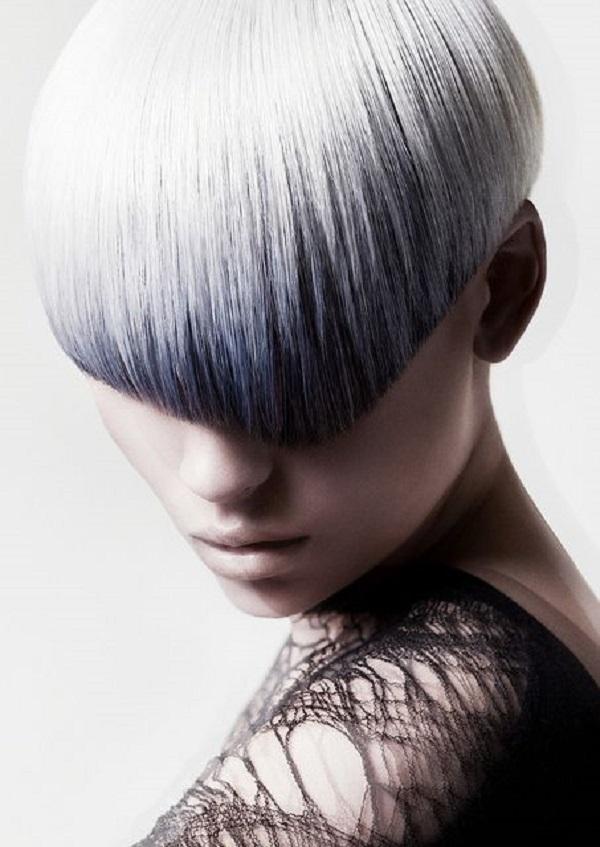 Short hair in white dye. The easiest way to stand out is to dye your hair the complete opposite of its original color. White hair color is always a favorite because of its uniqueness and sense of elegance.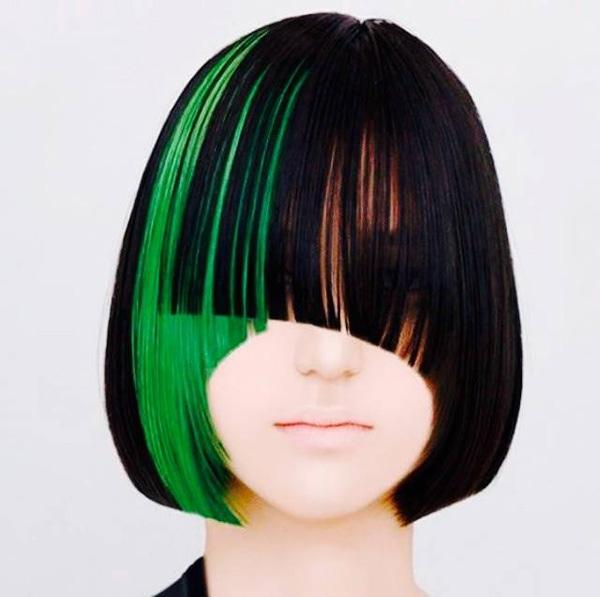 Black hair with neon green highlights. Make your highlights stand out by grouping them together on one side and creating a certain pattern or shape.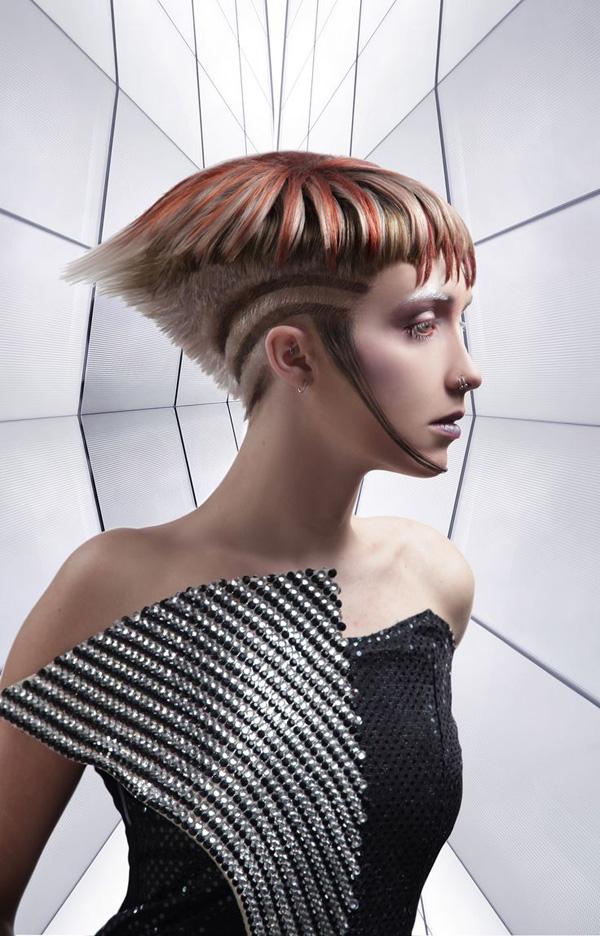 Highlight inspired hair coloring style. By laying a base color of blonde, the hair is then highlighted with dark brown and burnt sienna highlights on top of the head to create shapes and designs.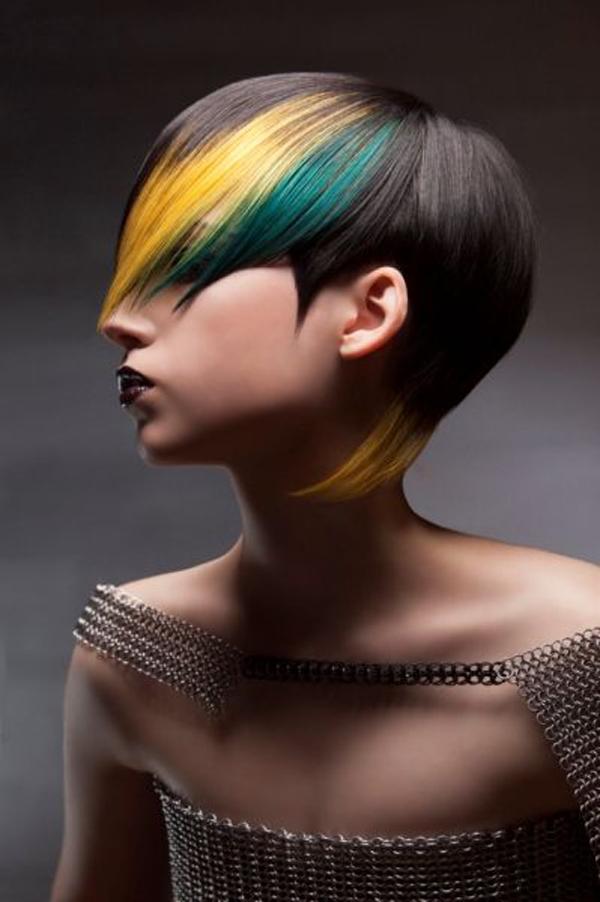 Yellow and dark green highlights. Two contrasting colors can give wonders to dark hair, in this hair coloring style the bright color of yellow is in contrast with dark green and both colors simply jump out of the black hair base color.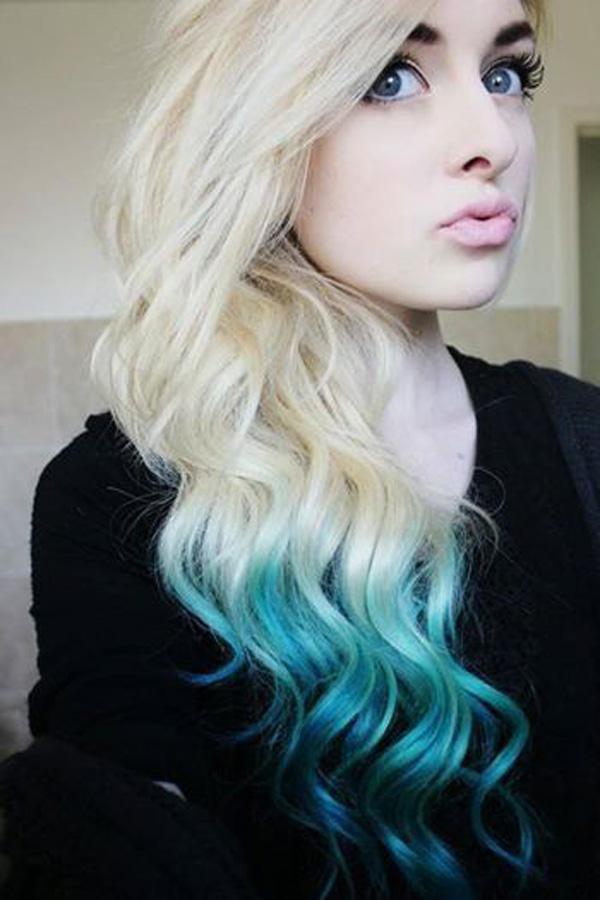 Blue green ombre. If you want to keep it simple and stylish then this highly contrasting colored ombre would be a great choice for starters.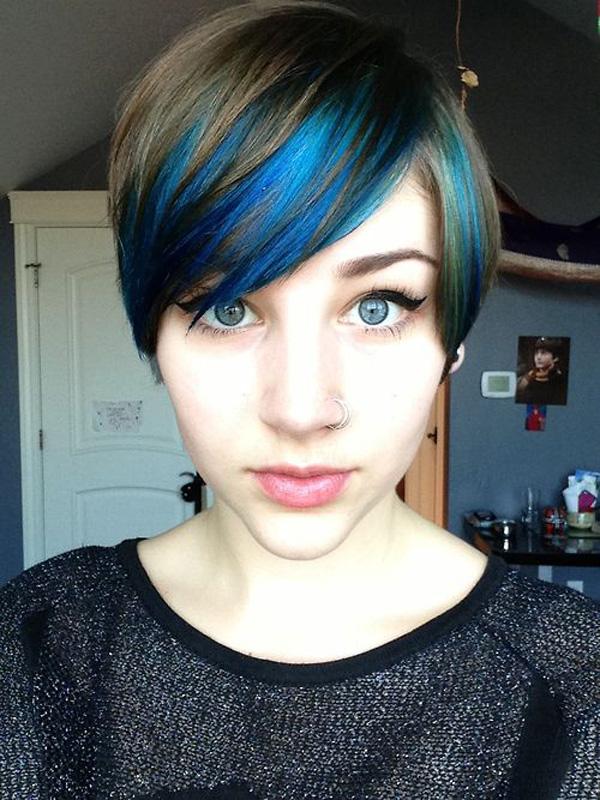 Amazing blue highlights for short hair. Amp up your short hair by adding stylish highlights of metallic blue on top.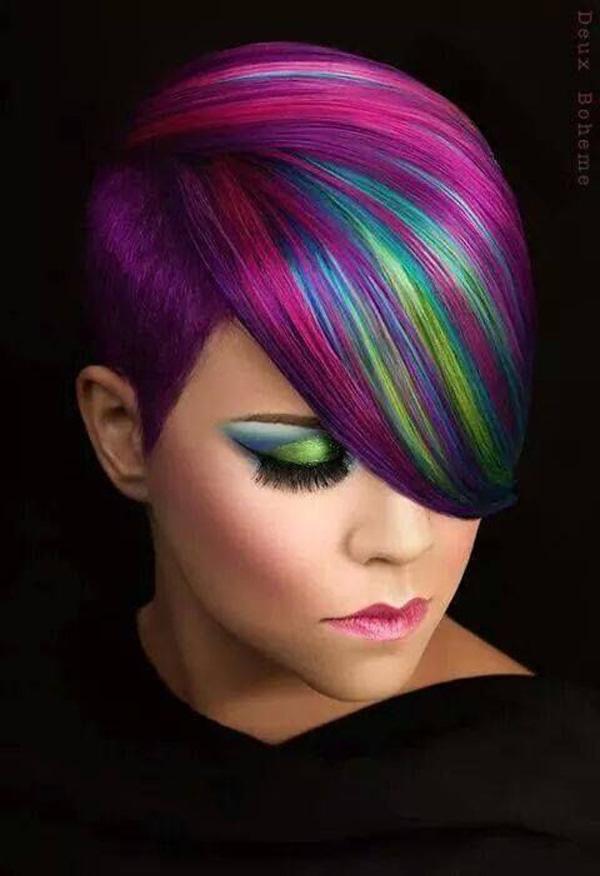 Multi colored highlights on a red violet base hair color. Add brighter colors on your otherwise dark base hair color to make the hair look lively and make it seem to have more volume.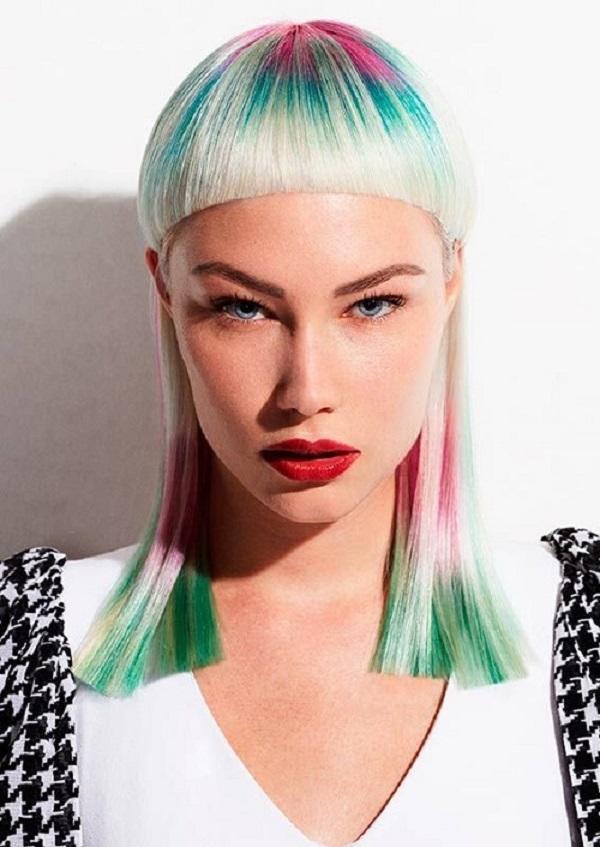 Green and red ombre on a white base hair color. Get that lollipop colored hair color by using this combination n a very light hair base color.