Hair Craze
There are basically four hair colors in the world: black, brown, red and blonde. It just seems like there are lots of colors but it's actually just the shade. And eventually, we'd either go bald or it will go white. So basically, it doesn't have to be the basis of how beautiful or who we are as a person.
However, there's a big BUT along those lines. Yes, our hair color doesn't determine us as individuals. BUT, a beautiful hair could go a long way. May it be the color, the haircut or simply just how healthy it looks, a beautiful hair could instantly improve how we look like. There are various cuts and hairstyles that look much better for another person while it somehow dulls the beauty of another. Brown could be the best color for others, while blonde suits another instead. If you feel like you're much better suited with another color, you can now try changing it through hair dyes. But of course, loving your real hair color would still be the best. In this case, we'll be talking about blonde hairs.
Go Blonde, Go Stylish
Natural or hair dyed, blonde is an amazing hair color. It doesn't suit everyone but those who actually look better with blonde totally looks great. One good thing about this hair color is the many shades you can choose from (if you're going to color your hair), you can instantly change the way you look. There's the white blonde that's so striking even from afar, ashy platinum blonde which is also as near to white as blonde can be, silver blonde that makes you feel like a mythical goddess, pale golden blonde that is just so sophisticated in many ways and a whole bunch of other shades. You can take inspiration from Taylor Swift to Blake Lively.
Of course, you could settle for simple highlights or ombre hair color style rather than going full blonde. It gives you hair more depth and more personality.
Another great thing with blonde is that it could make hairstyles appear more prominent. For example, you're braiding your hair. You can most likely see the braids in blonde rather than in black or brown tresses. Curly hairstyles also appear to have more volume in blonde.
If we've convinced you to keep that blonde tresses or to get some blonde color, here are some inspiration for the many different looks you can try.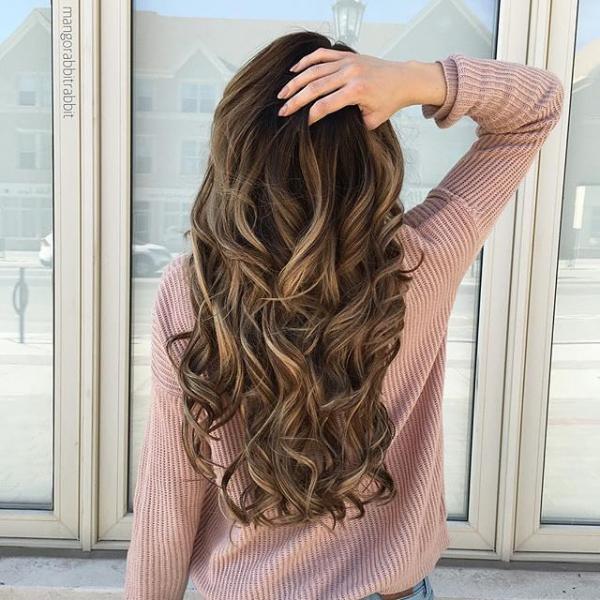 Blonde highlights on a brown hair is perfect if you want to keep those curls looking alive and perfectly beautiful. It gives emphasis to every curl.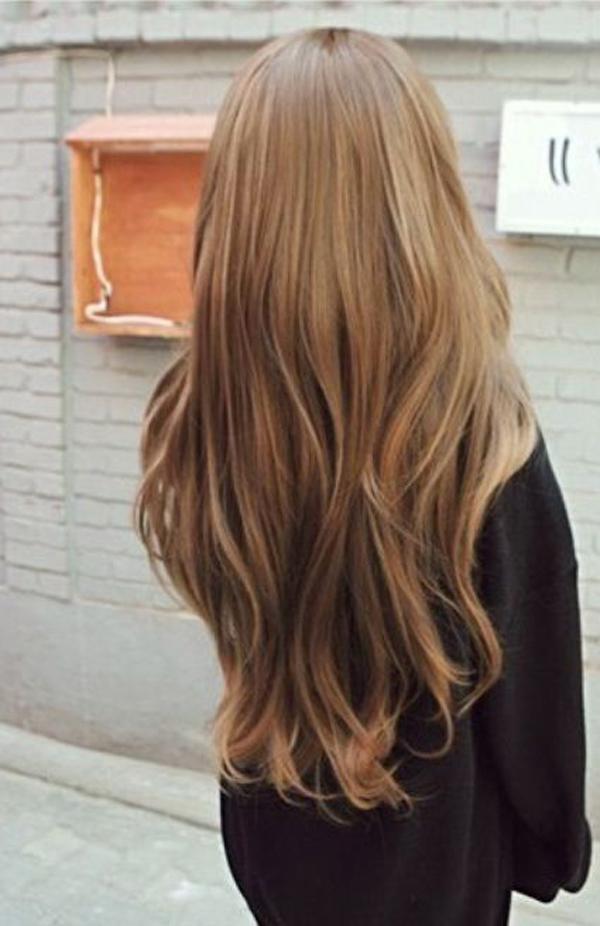 Somewhere along the lines of Butterscotch and Caramel, this blonde shade works perfectly even for a casual or everyday look. You cna let it fall down or create some soft waves on the tip.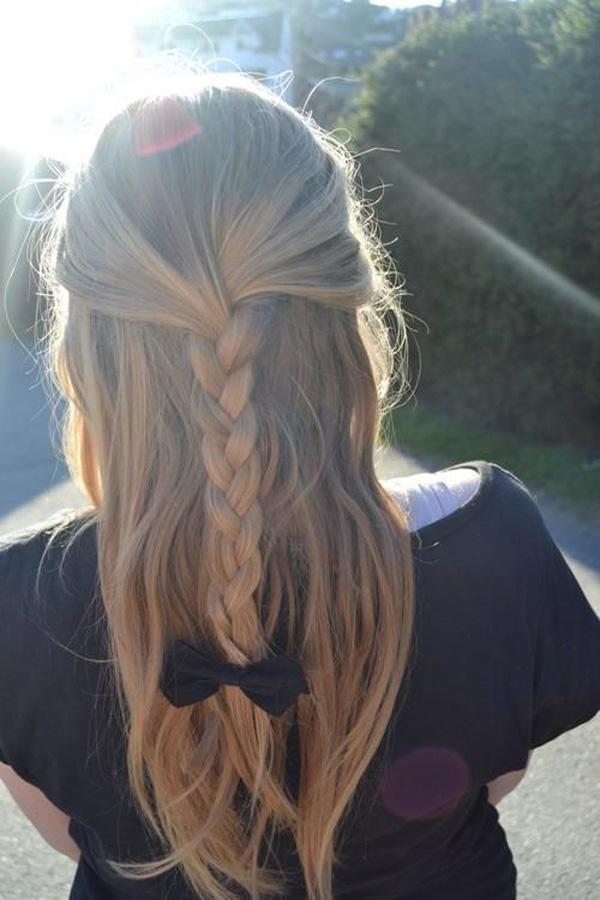 A half updo with a simple braid and a piece of cute accessory definitely makes you look like a cute and bashful blonde bomb.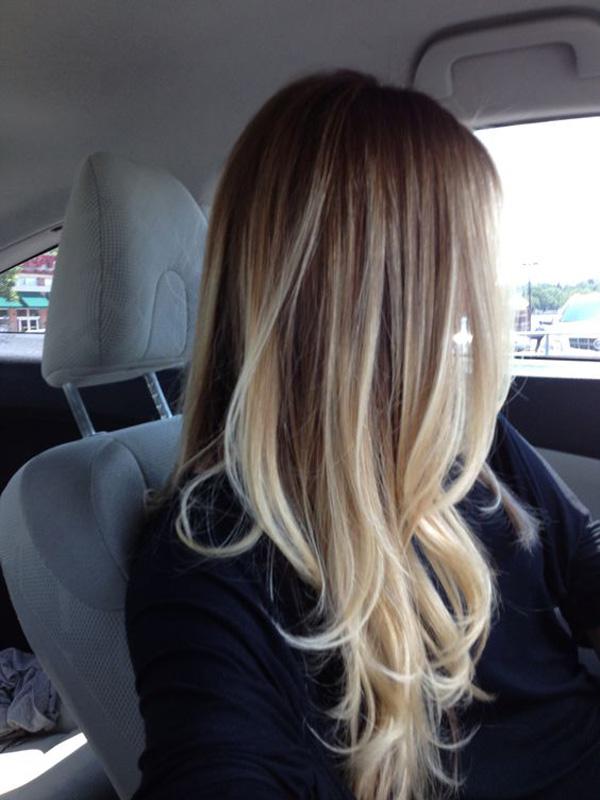 An ombre look works perfectly well when you choose a much lighter color for the tip. In this case, try a white blonde color or ashy platinum for a sexy hair color.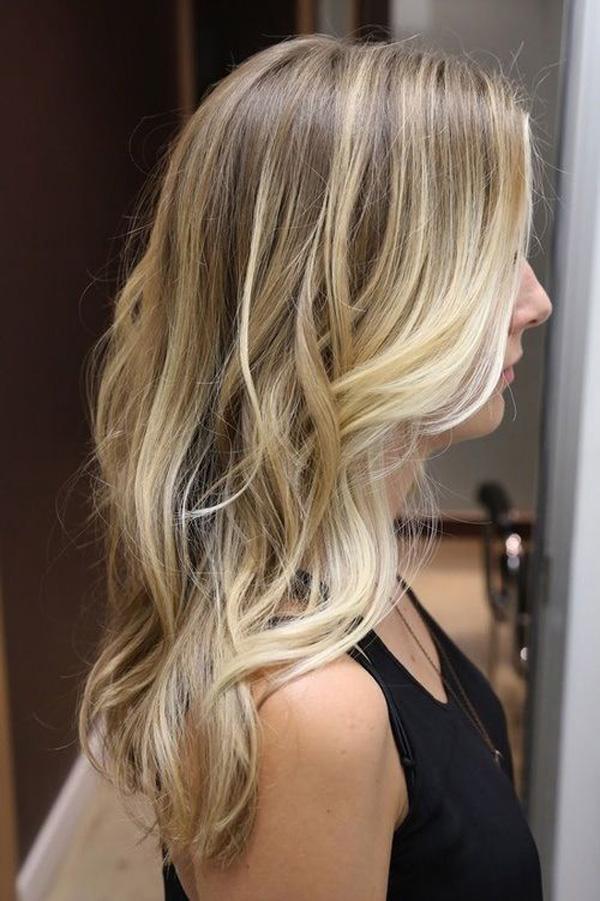 Instead of coloring the edges of the hair, you can also try highlighting the front parts of your hair. This works great when you're doing some side curls.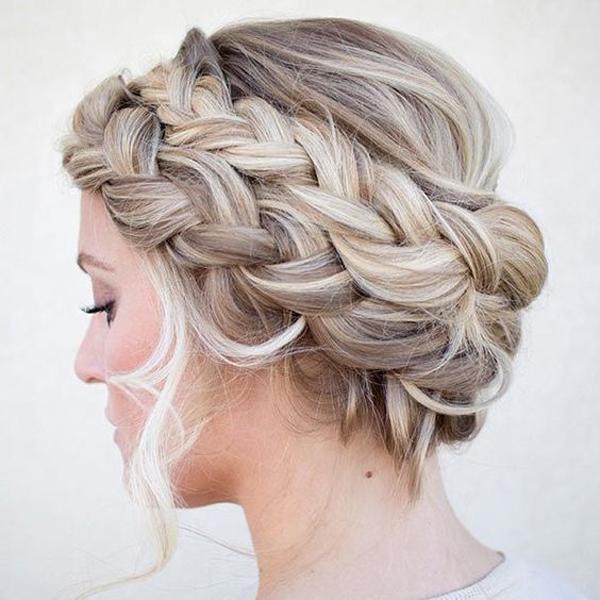 As said, braids are more emphasized with blonde hair. And now you can do this stunningly beautiful braided crown look that you can wear for occasions. It definitely makes you extremely divine.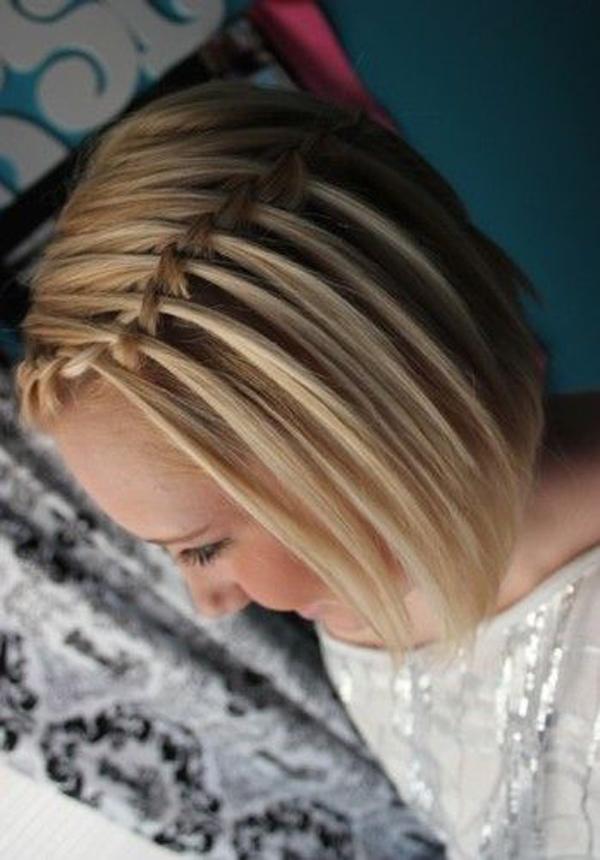 Braids you say? How about you also try this waterfalls braid? You can definitely see the braid at work.
And of course, a classic bob cut. You don't need to choose any hair color for this, it works well with any color; even if you tried with multi-colors.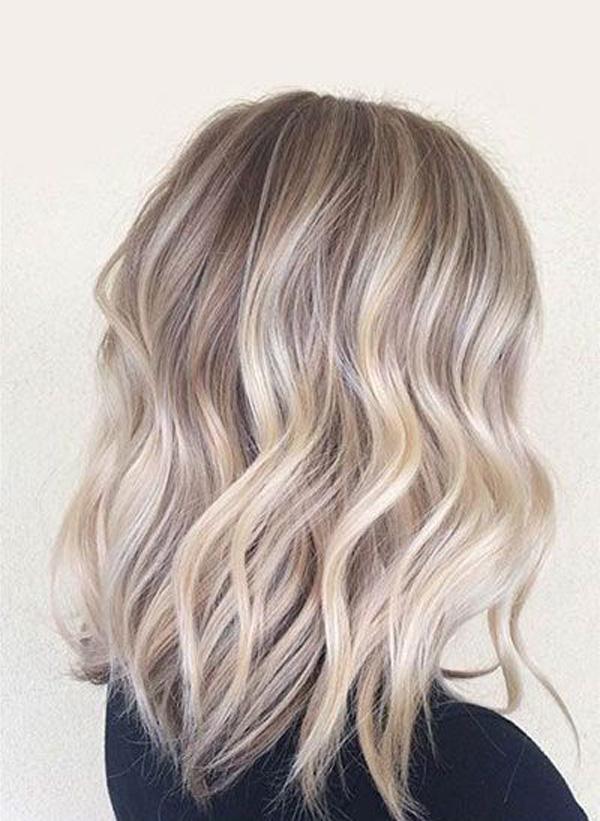 This silvery blonde hair is definitely a unique color even in the blonde shades. You don't usually get it naturally but you can dye your hair in this color. However, it's one of those shades that don't go well with any person; but when you do, you can look extremely sophisticated with these soft curls.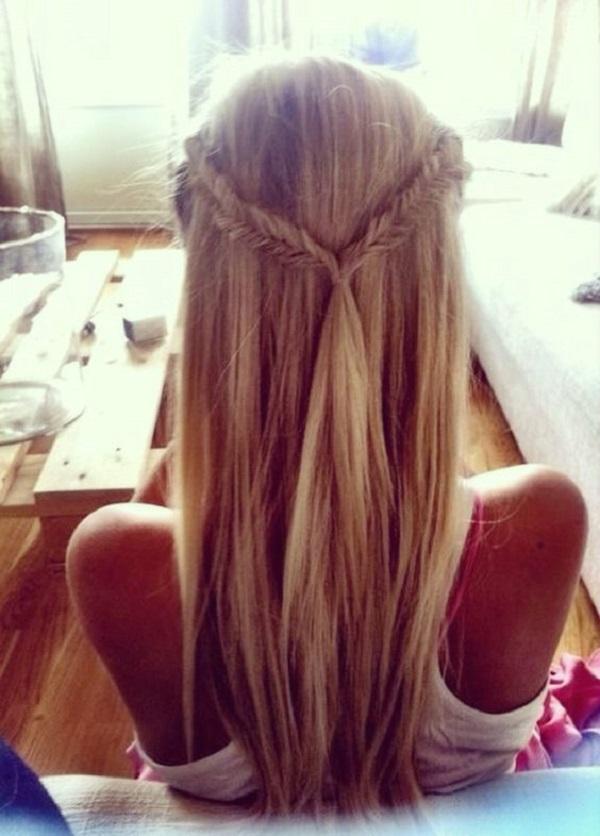 Another beautiful braid; the fishtail braid. This one works so well with blonde since you can see the intricacy of the braids unlike with a darker hair color where it's usually not as obvious.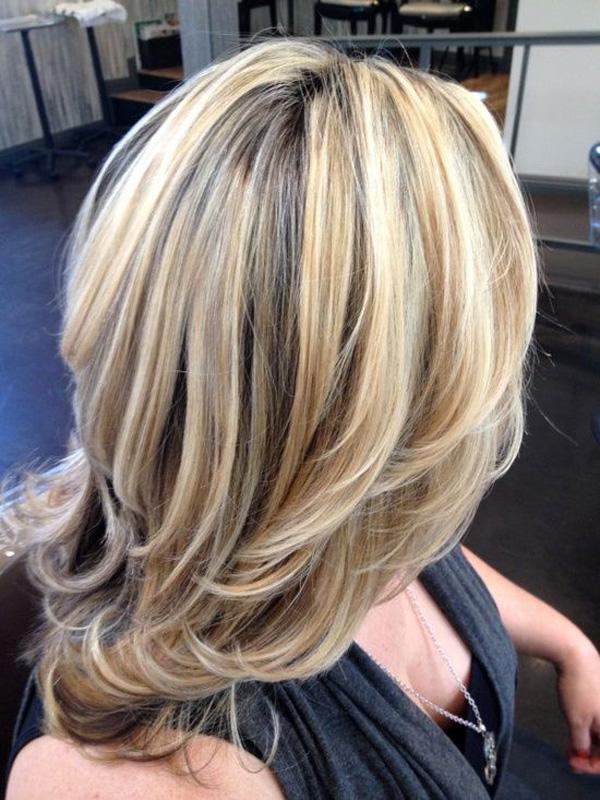 This naturally beautiful blonde hair could be improved by creating some waves. It's a perfect way to look fun and sassy.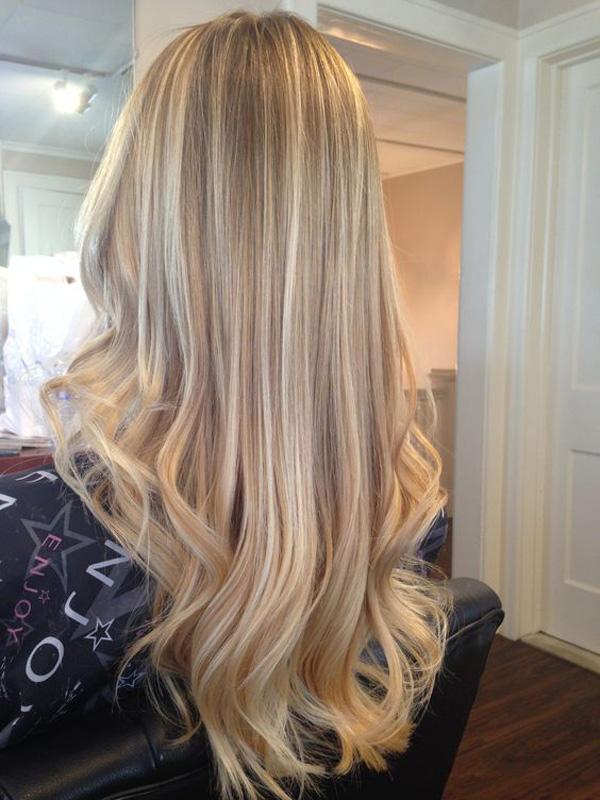 This light ash blonde look could be great for any formal event. Just create some outward curls on the tips while keeping your hair insanely straight at the top.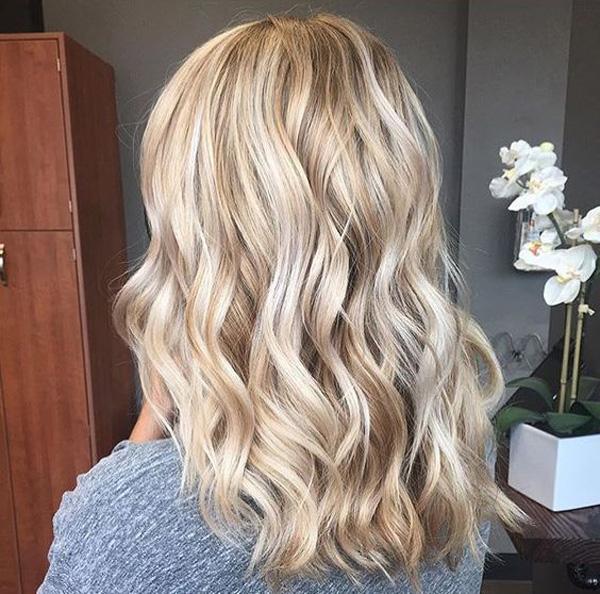 Of course, beach waves and blonde hair will never go out of style; even if you're not a natural blonde or you're not going to a beach.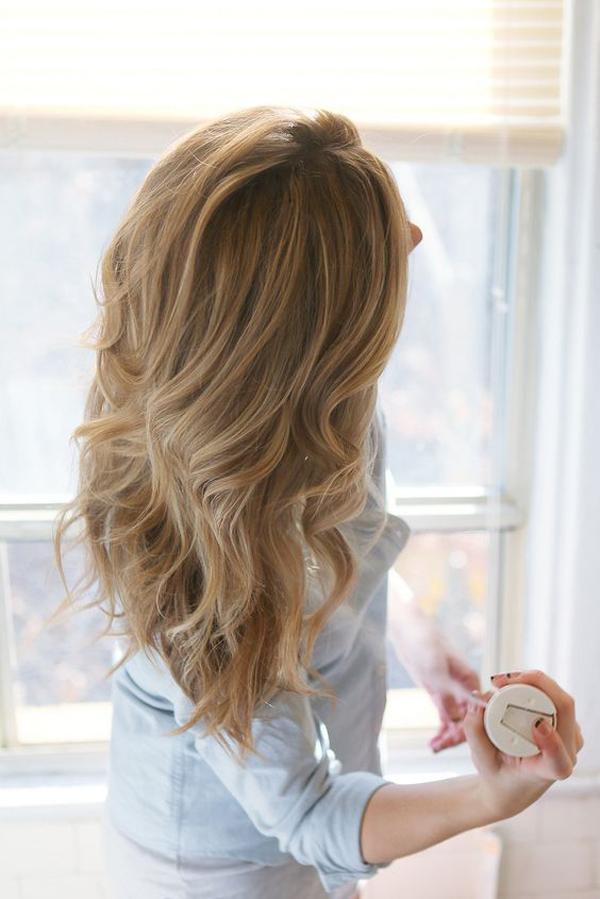 You don't need those super curls to look naturally good. You could also do so with this soft waves and a beautiful blonde shade.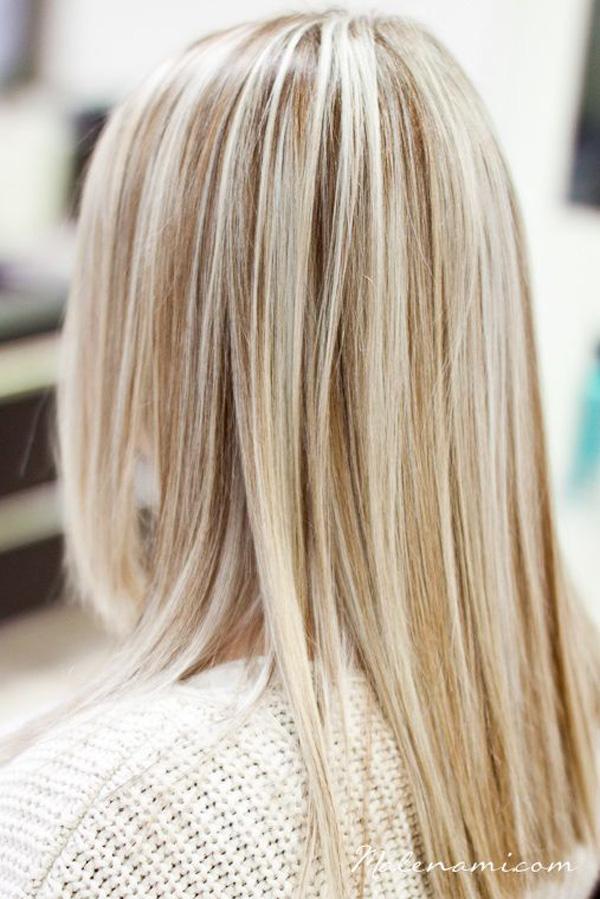 Don't get me wrong, super straight blonde hair is definitely beautiful. Especially without any frizz so take good care of that beautiful mane!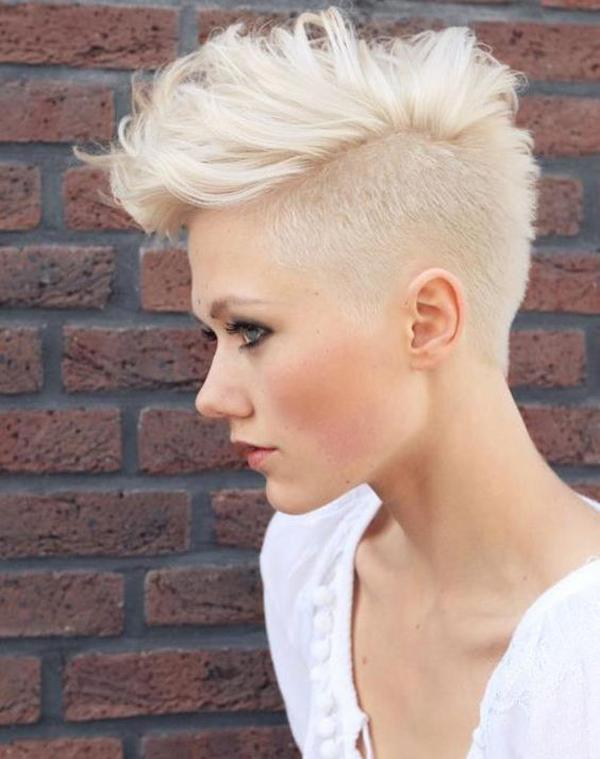 Who says undercut is only for men? Women could also rock this look. This is then taken to a whole new level with a super white blonde hair. Even the roots are blonde!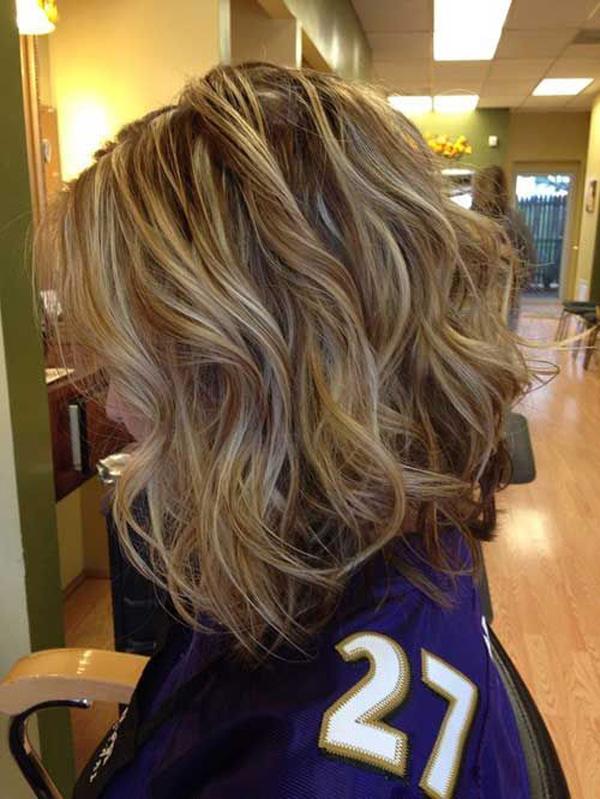 Then of course, there;s the messy curls. It looks so natural and greatly improves your everyday look.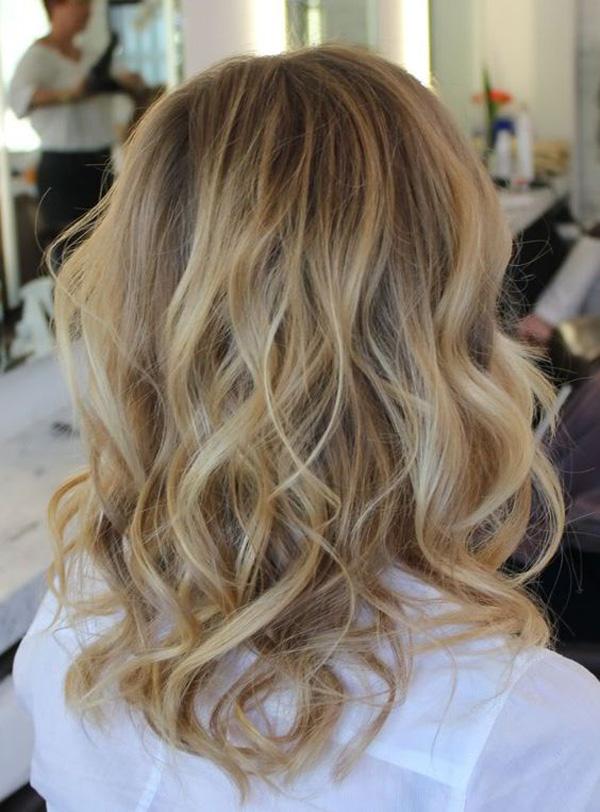 One great thing about natural blondes are that their roots are slightly darker than the rest of the hair. It gives more depth and volume and it looks like natural highlights.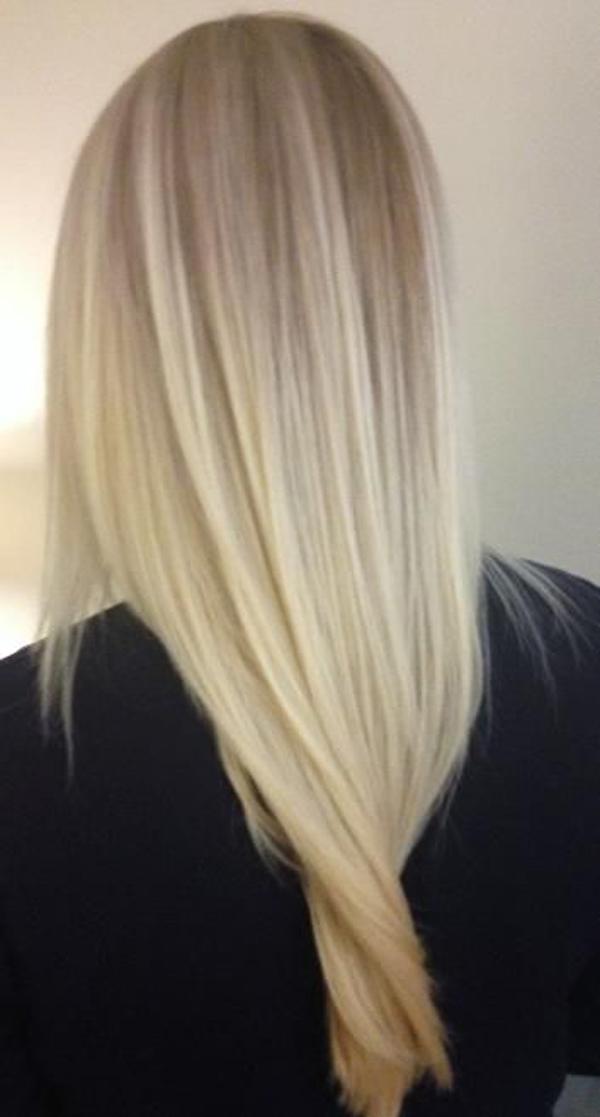 Don't be afraid to go almost white. It can be intimidating at first but its icy look will make you look fierce and hot.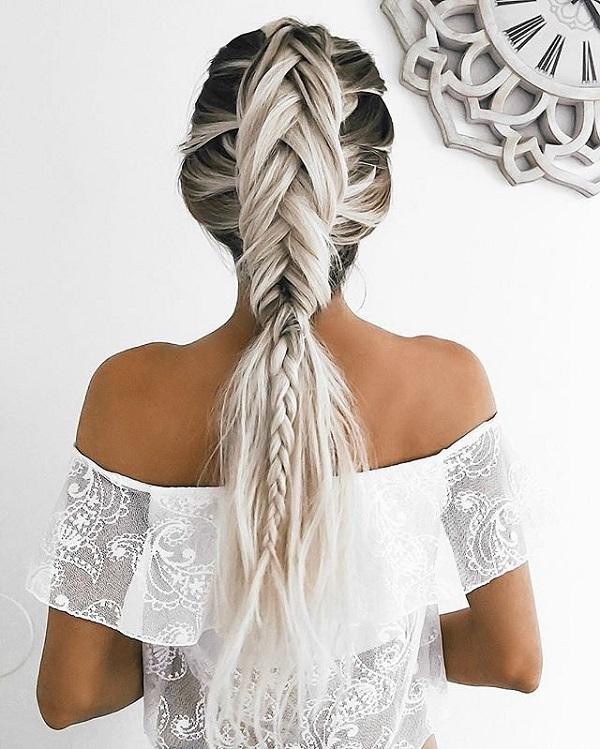 And yes, now it has turned to actually white highlights. This is a great mix with dark brown or black hair. It looks so unique and yet stunning at the same time. You'd definitely be turning some heads around.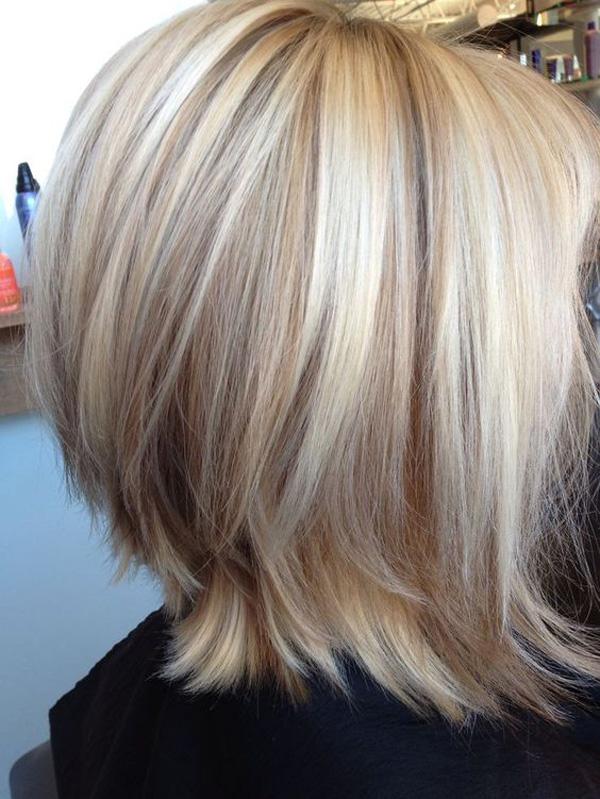 This beautiful bob cut can pave the way to a more outgoing look.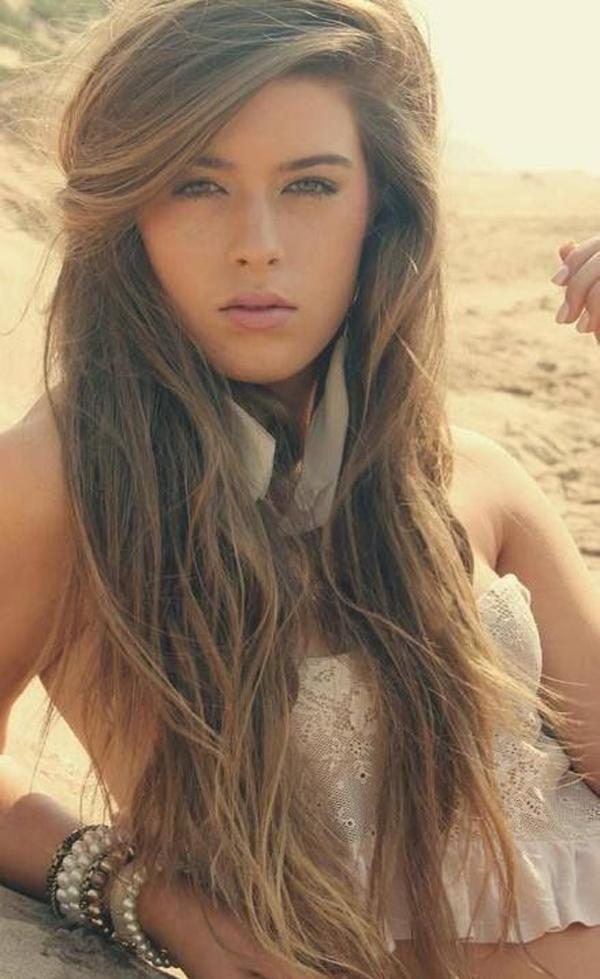 Want to look as glamorous as this model? The key is to master the art of the "messy look". Yep, try to look like the hottest mess you can be.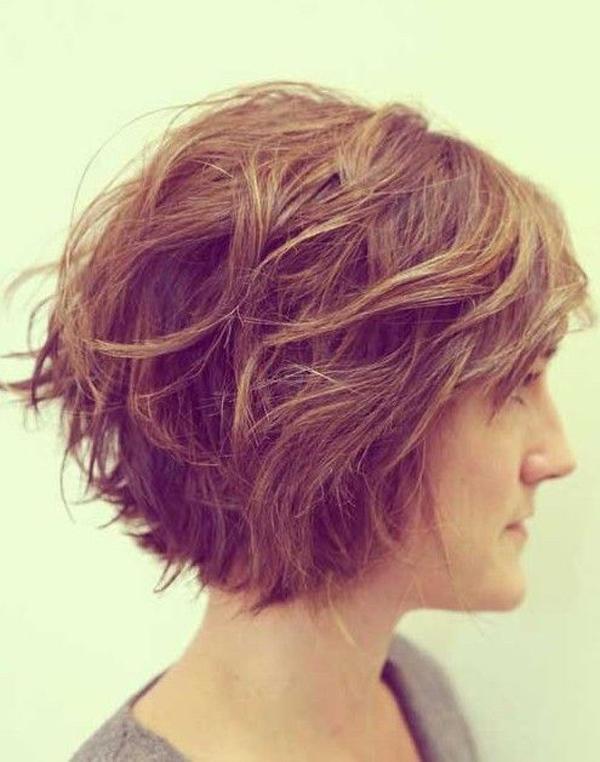 Creating some waves on your bob could actually increase the volume of your hair. So puff it a bit more.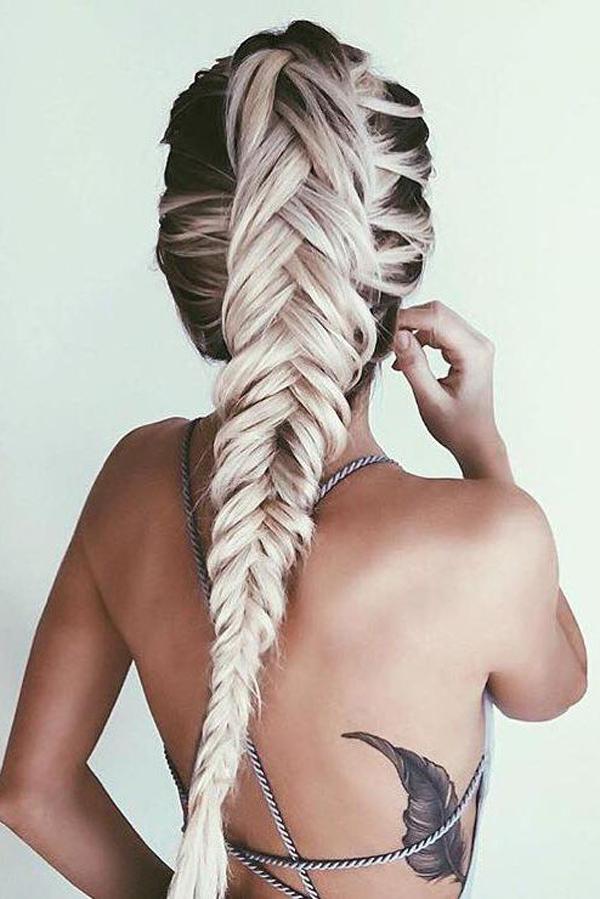 See how sexy and unique a white hair color is. It could also emphasize your braids and hairstyle more.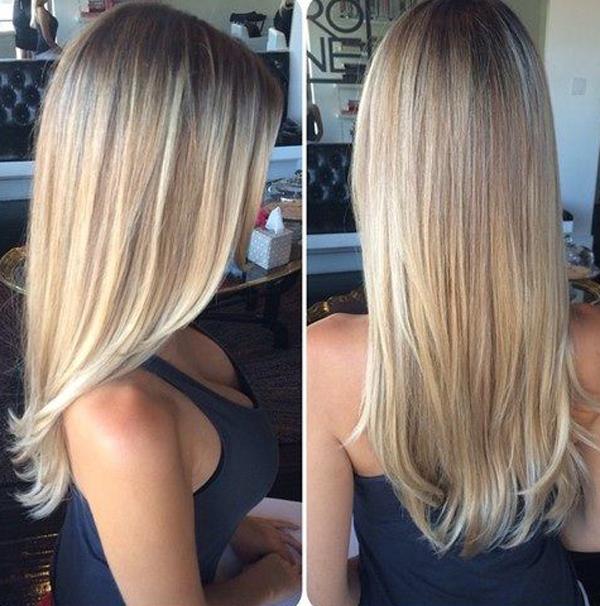 Nothing looks hotter than a straight blonde hair that looks glowing and healthy.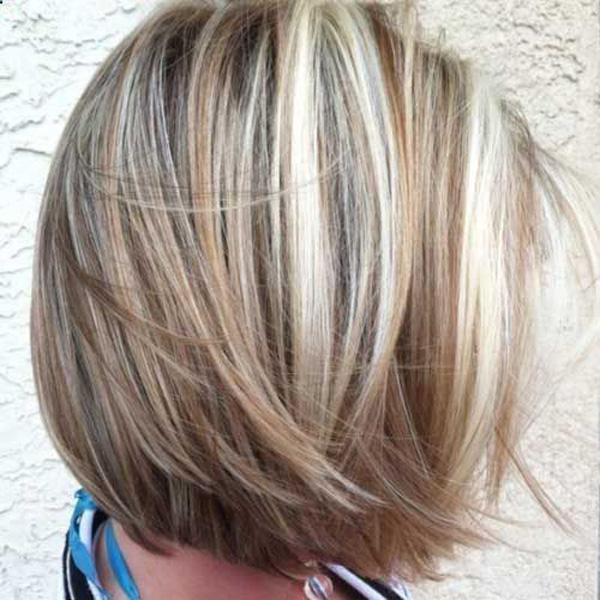 Short hair, don't care with this fab bob cut and sandy blonde hair color.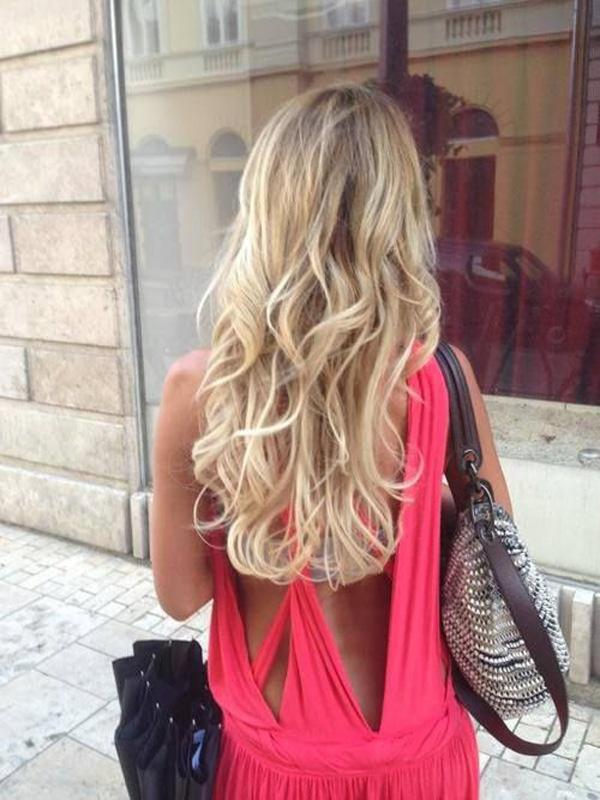 Those soft romantic curls definitely becomes much more beautiful with a blonde hair. Works much better when you're naturally blonde.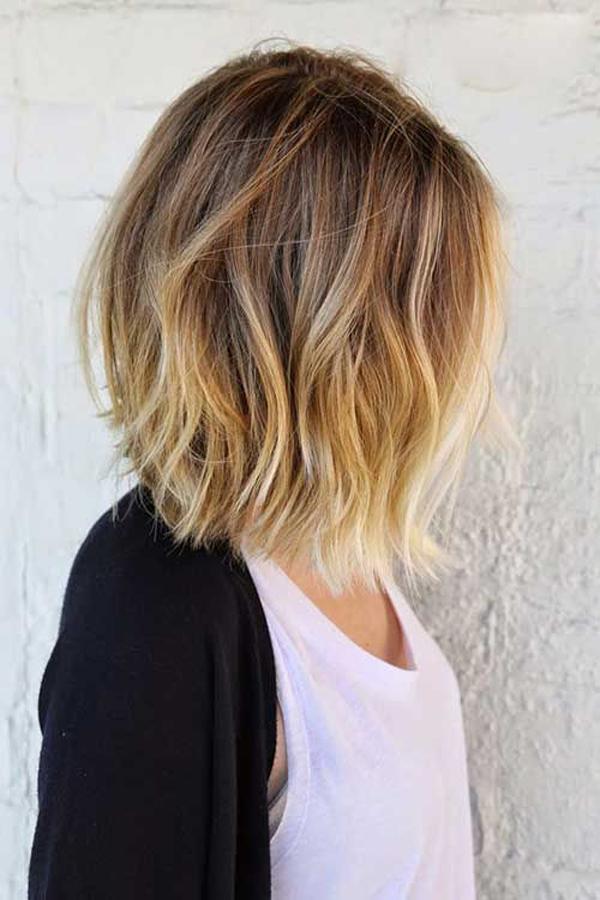 Dye those parts with white blond and see the difference it can make for your look.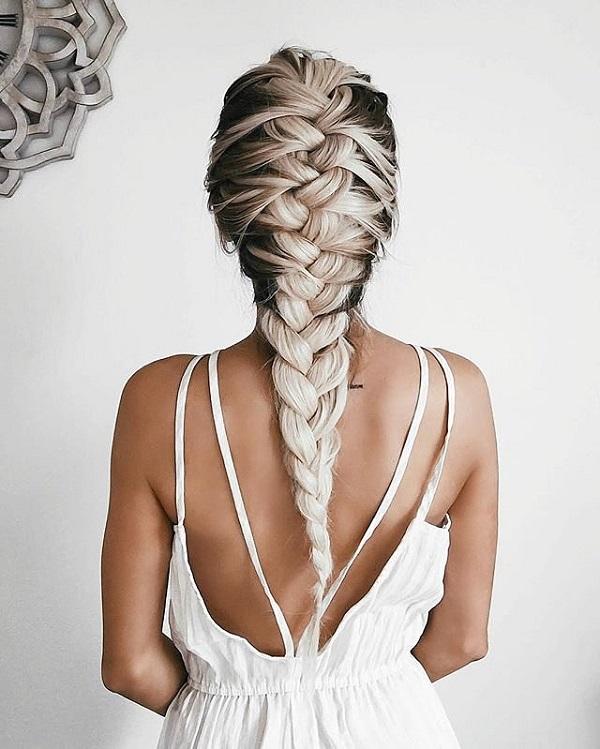 Why don't you start dyeing your hair white now? Look at this extremely beautiful work of art. There's no doubt you would look so much better with this color. Plus, you'd be different among the others.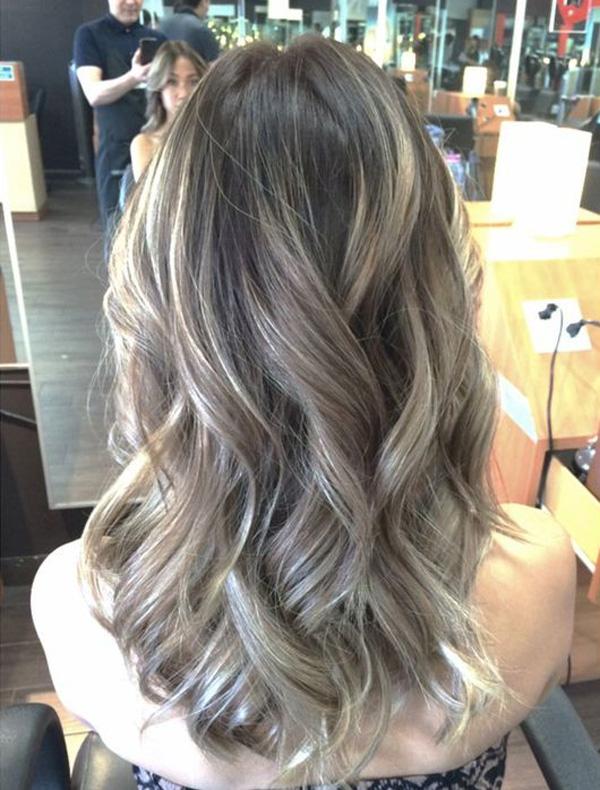 Or if you don't want too much white, you can go with a silvery blonde color. It also works well but only if you know how to wear it.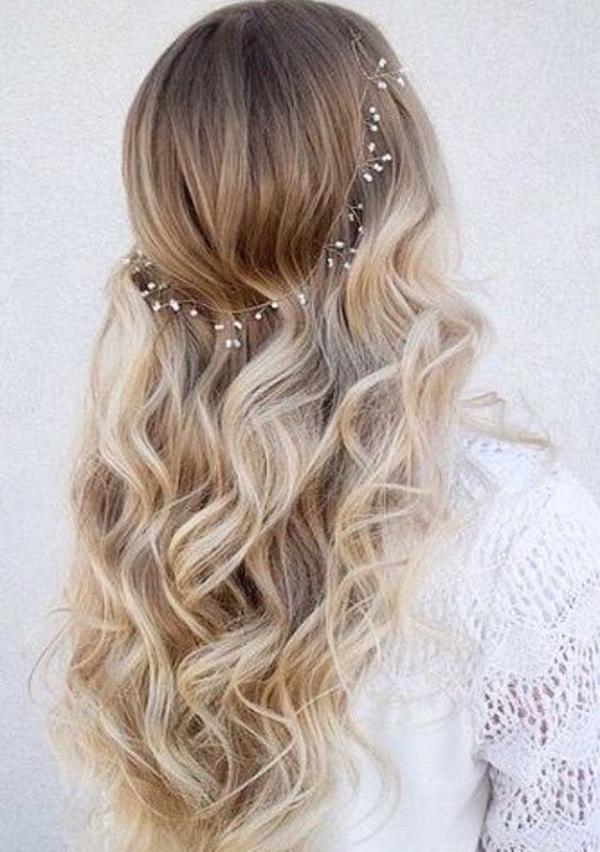 Look like a fresh goddess. A bohemian look with soft curls and a soft blonde color. Works great when going to music festivals.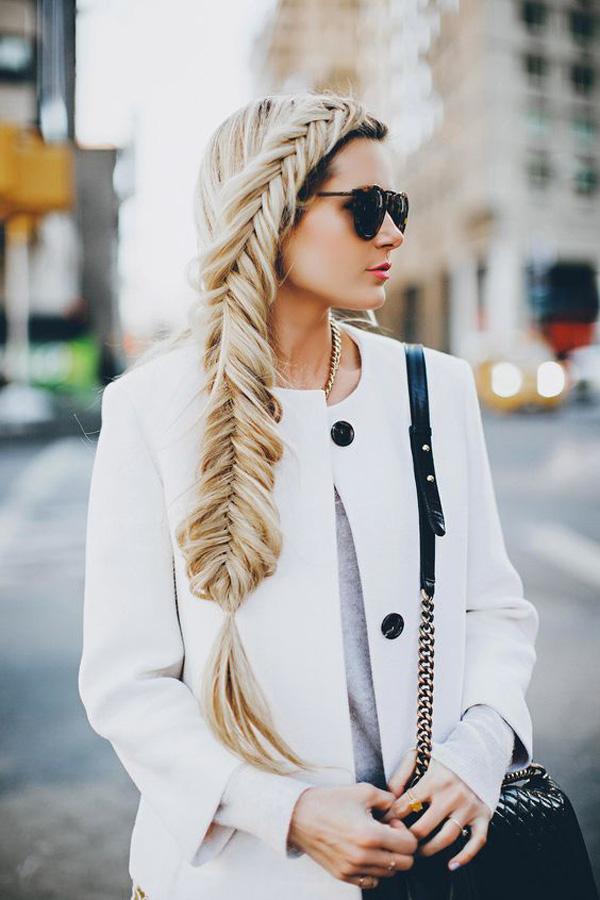 Take that fishtail to a whole new level. You can recreate this office look by adding a big side fishtail braid in platinum blonde hair.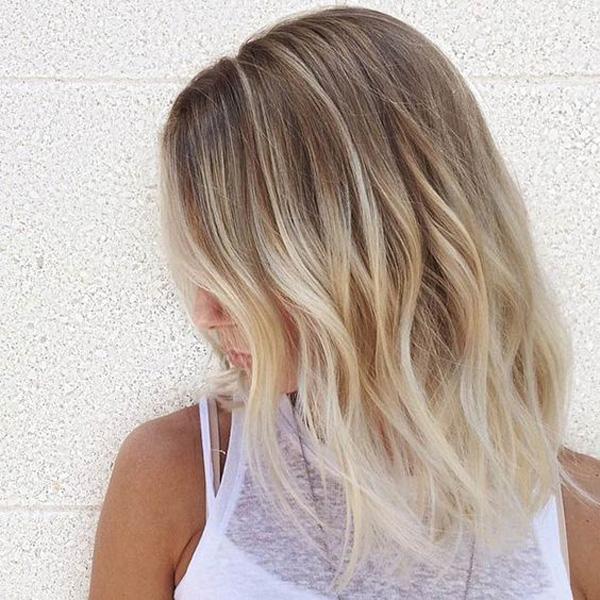 This beautiful hair color with beautiful style is the perfect look to wear even on casual days.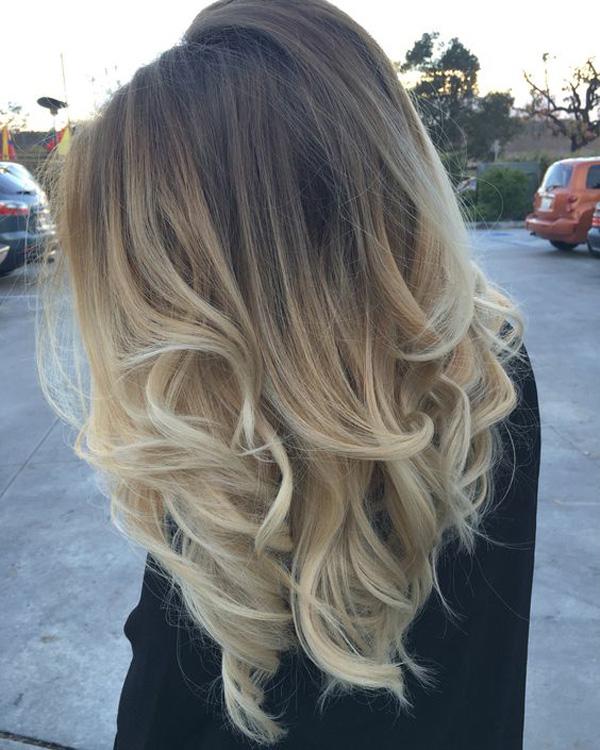 To get this color, you may ant to bleach the tips of your hair first, then you can choose the lighter color you want to dye your hair with. Just be sure that you use hair protection before and after the procedure.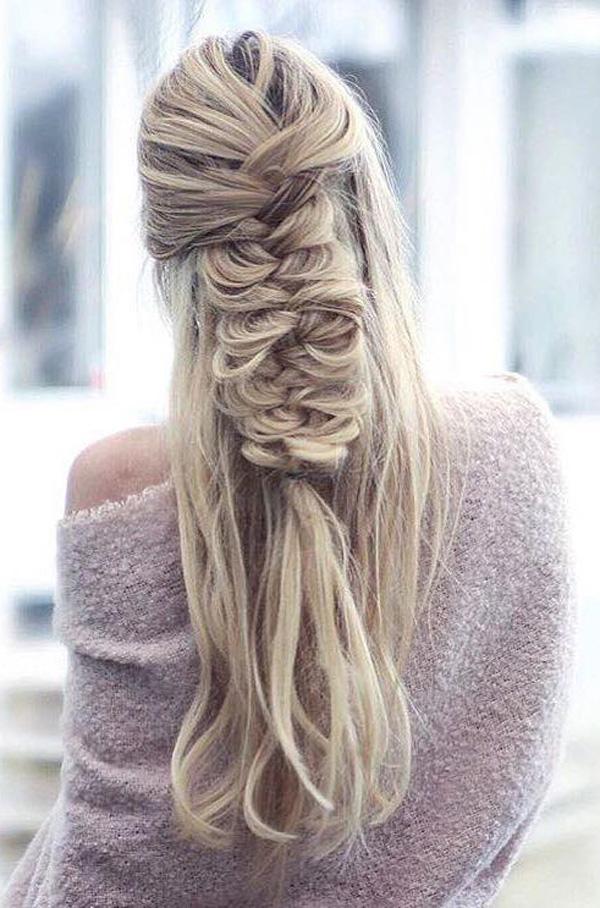 These beautiful pancake braids looks so amazing with blonde.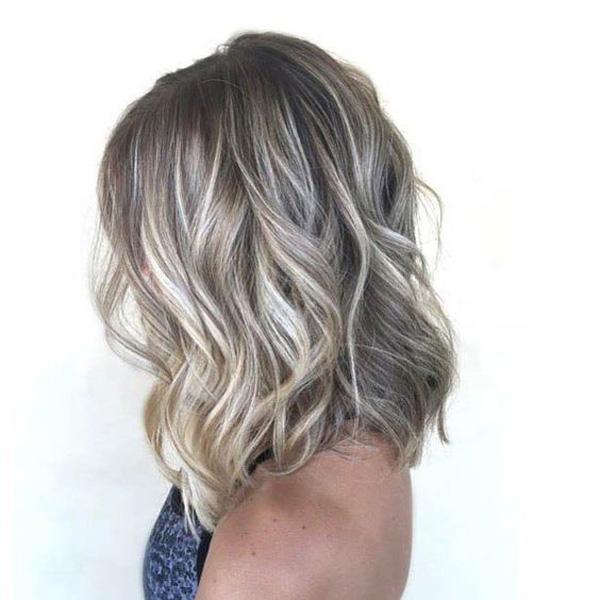 Last but not the least, create some soft waves with your medium length silver platinum hair.