Colored Drawing is a form of visual art loved and practiced by many of artists. In this post, please enjoy the collection of 35 mind blowing colored drawings. The artists uses colored pencils, ballpens, pastel, etc and created the realistic colored figure drawings.
If you like black and white pencil works, please check out to enjoy our collection
50 mind blowing pencil drawings
Samuel Silva, aka vianaarts is a British artist who developed his unique style of ballpoint pen drawing. Afghan Girl is one of his incredible work based on the famous photo – Sharbat Gula.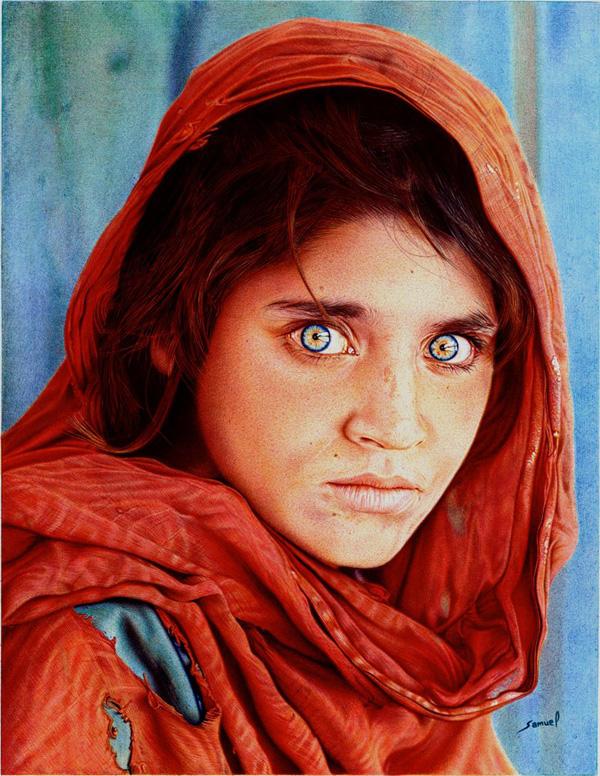 Afghan Girl – Ballpoint Pen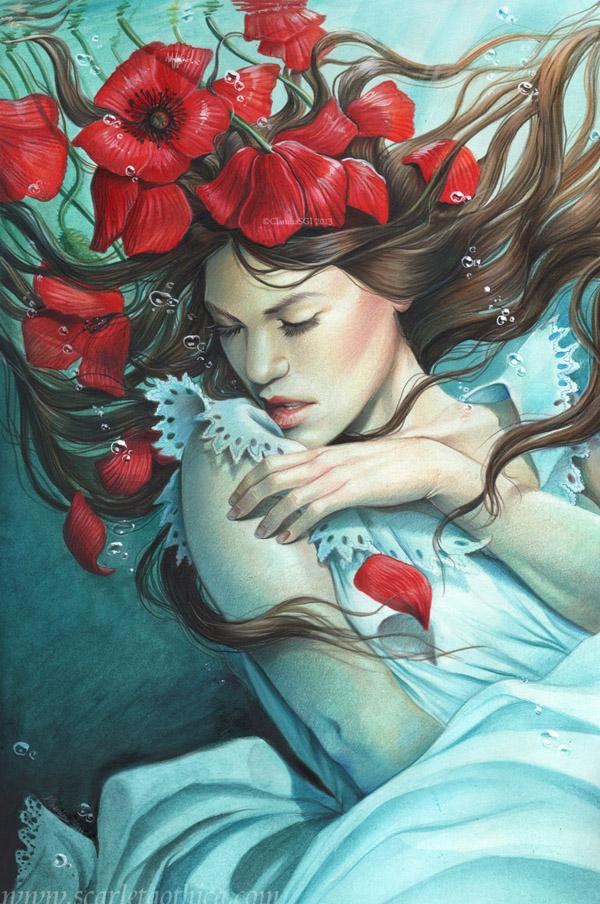 The Desappearance Of The Girl
Claudia, aka claudia-sg is an Italian illustrator and comic colorist who drew the awesome work with acrylics + colored pencils on watercolor paper.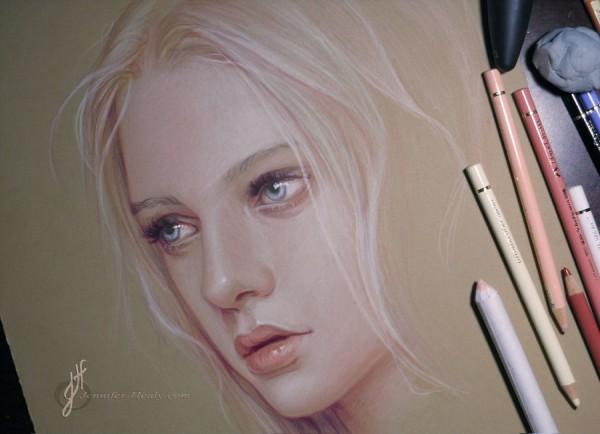 Nastya Kusakina
Beautiful work by American artist Jennifer Healy. The piece was drew on Stonehenge paper with polychromos colored pencils.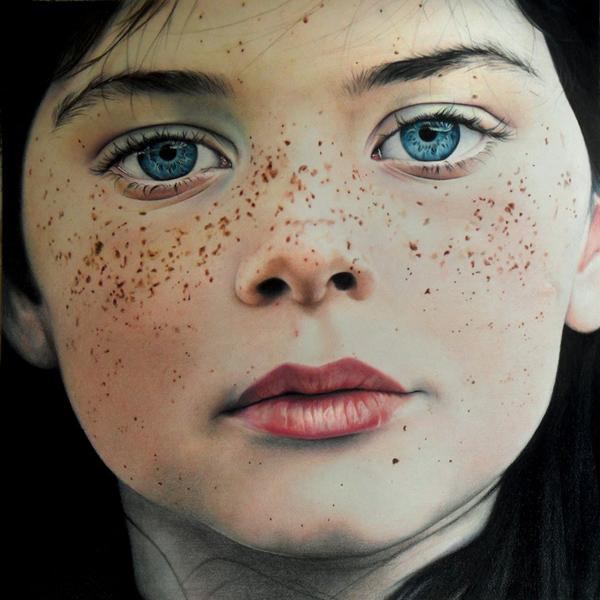 Gaya
Amy Robins is a British artist who received BA of Fine Art. She created the fantastic work in great detail with Colour pencil on cartridge paper.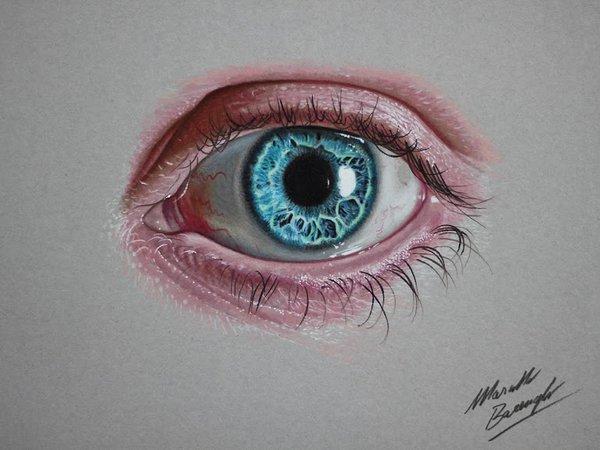 Blue eye DRAWING
Marcello Barenghi is an Italian artist who's passionate in drawing still objects with colored pencils. All of his work is rendered in hyper-realistic style.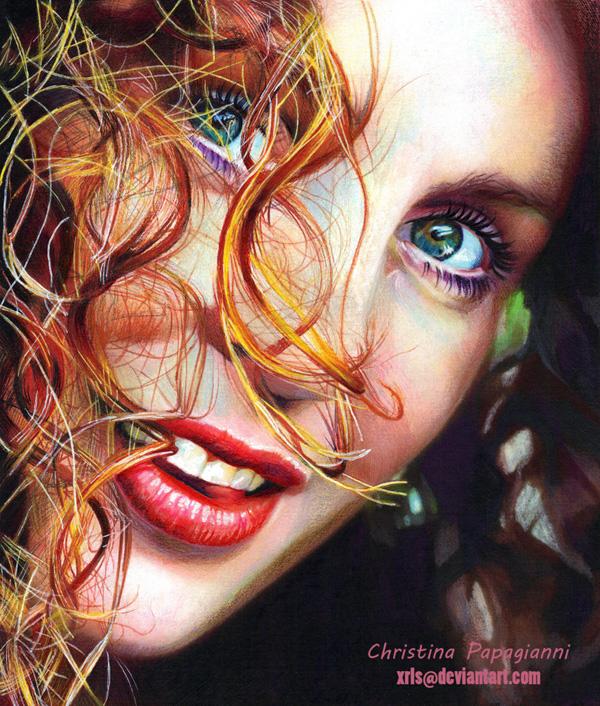 Tease?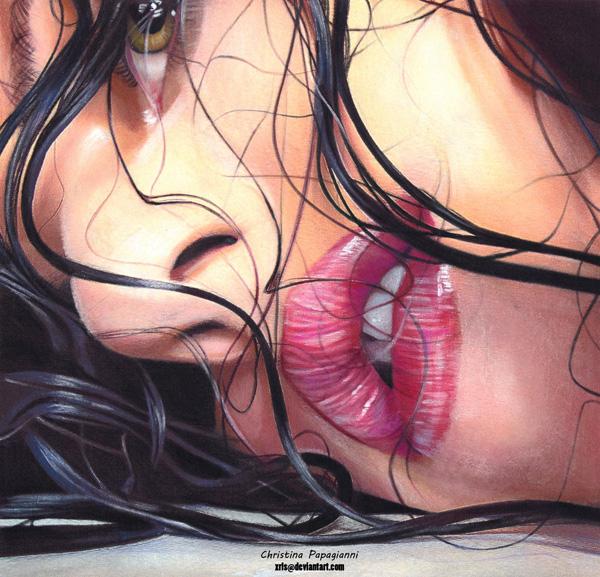 Stand Still
Christina Papagianni, aka xrls, is an amazing artist from Greece who created incredible realistic portrait drawings using Derwent watercolor pencils.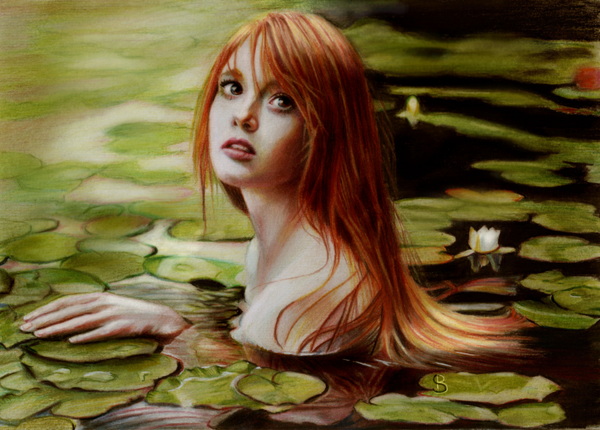 Lily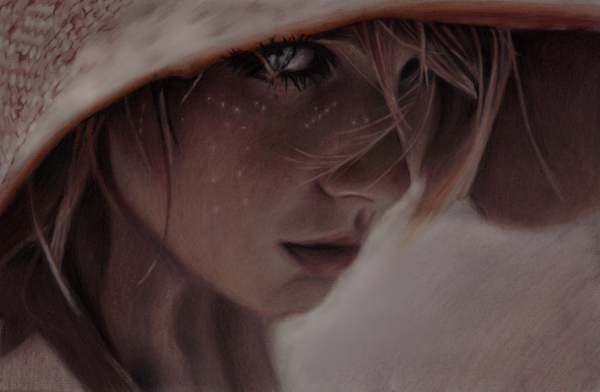 Under
Brian Scott is a Edinburgh, UK based artist who drew the Gorgeous work with Colour Pencils.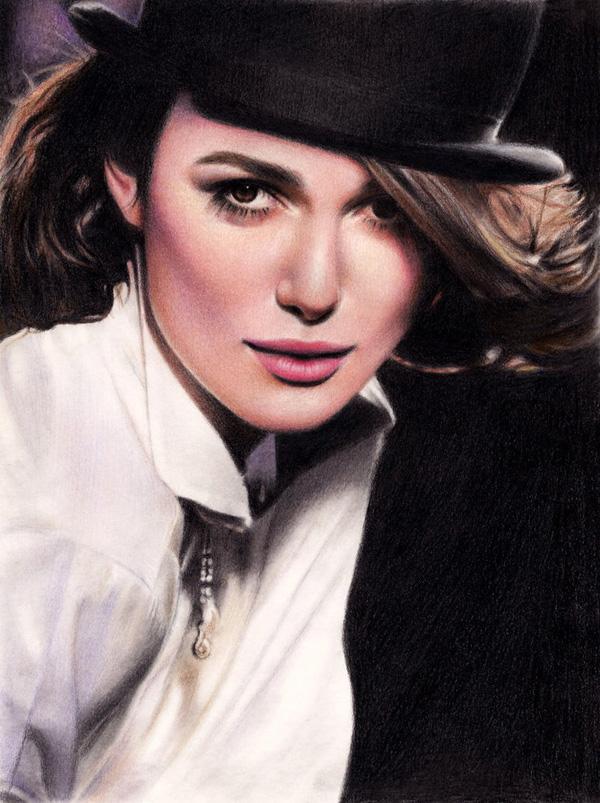 A flare of Keira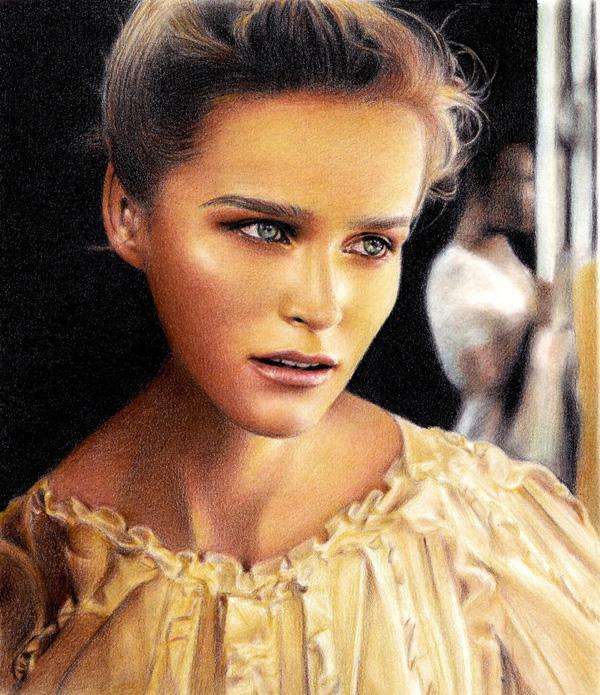 Like a stranger
Sarkis Sarkissian is a self-taught artist from Sweden who drew r=the amazing portraits with colored pencils on heavyweight paper A4.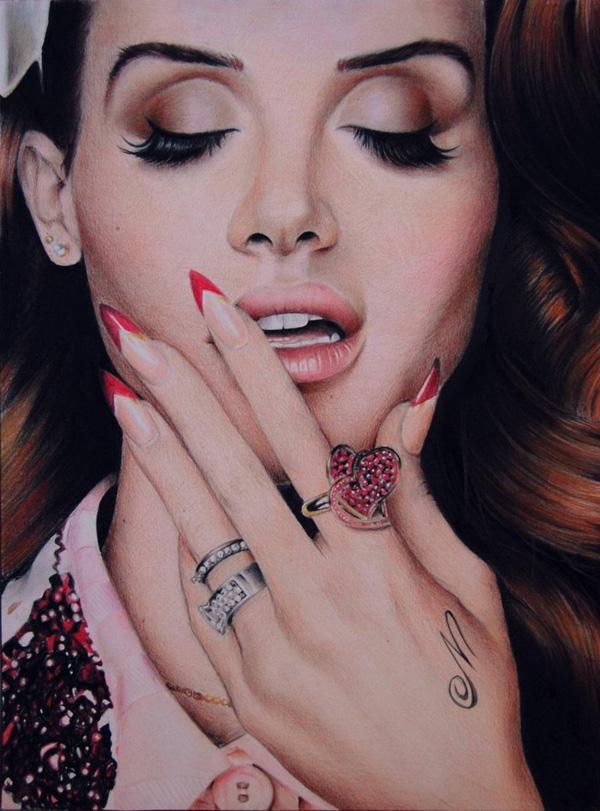 Lana Del Rey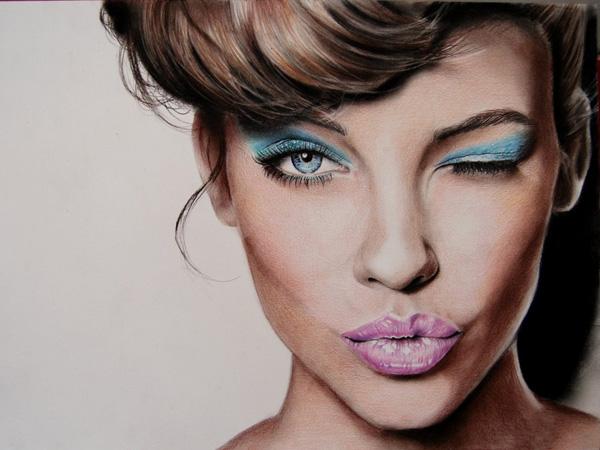 Barbara
Valentina is an Italian artist who drew the realistic portraits of celebrities with colored pencils.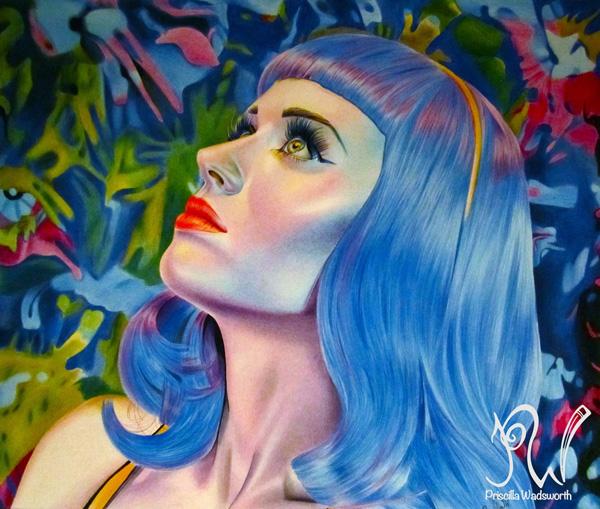 Katy Perry Color Pencils
Priscilla Wadsworth is a Alabama based artist who finished the gorgeous portrait drawing with 24 count set of Faber Castell color pencils, Faber Castell artist pen, and blending stumps on 14 by 17 inch Strathmore bristol board.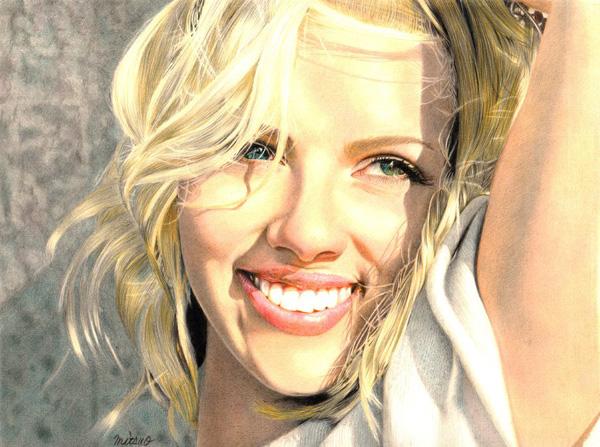 Scarlett Johansson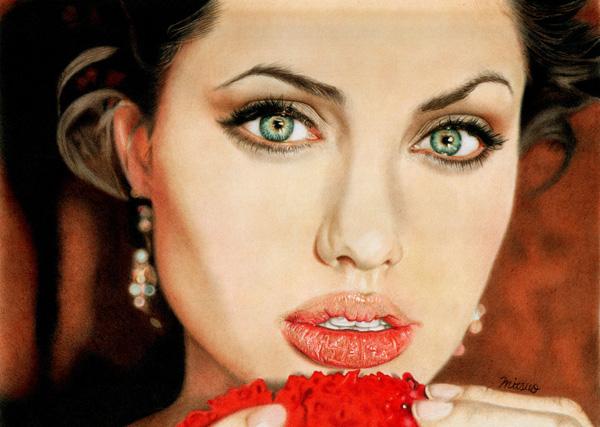 Angelina Jolie
Wonderful colored portrait drawings by Japanese artist Mitsuo Nakamura.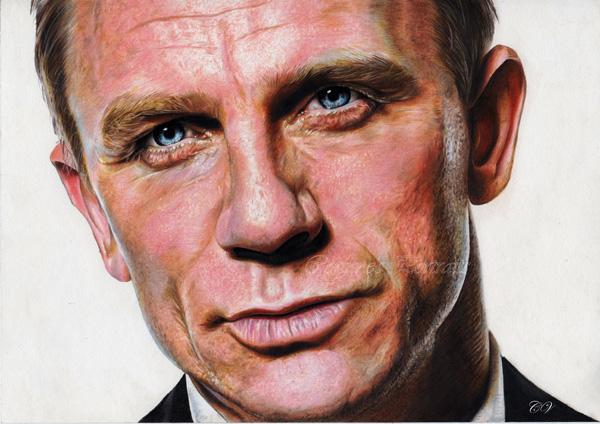 Daniel CRAIG
Colored pencil drawing by French artist VUILLEMIN Corinne.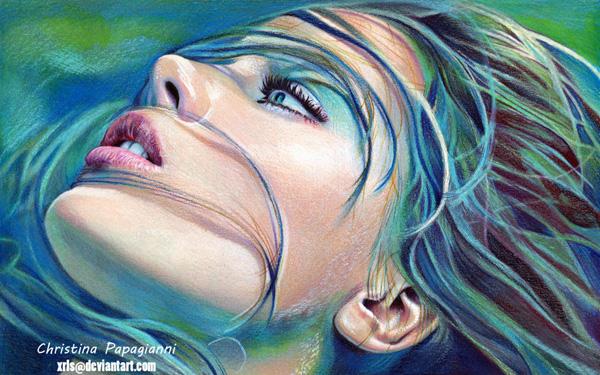 Circles in blue-s
Awesome colored portrait drawing by Greece based artist Christina Papagianni.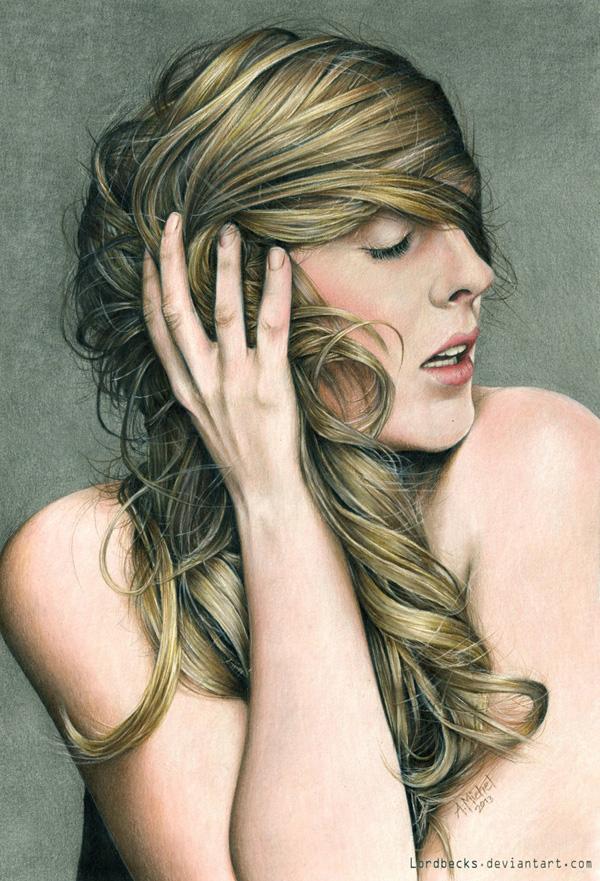 Nicole
Andreas, aka lordbecks is a German artist who finished the emotional piece.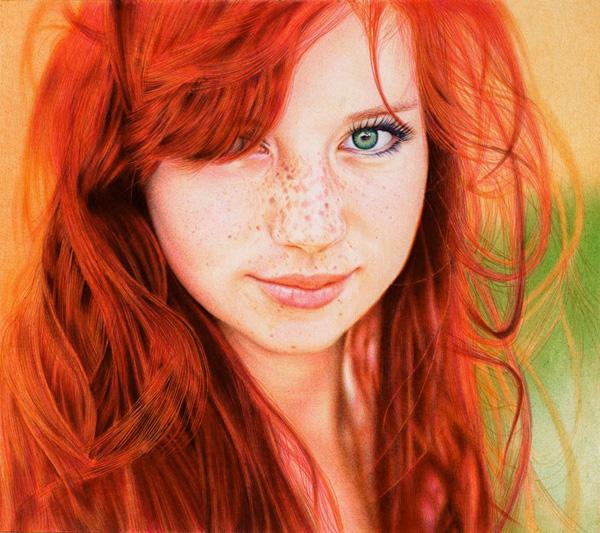 Redhead Girl – Ballpoint Pen
VianaArts is a Portugal-born artist who is currently living in London. The red hair (also called ginger hair) girl portrait was done with colored ballpoint pen.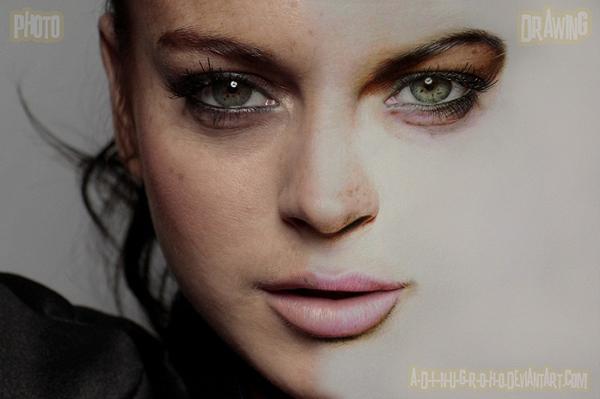 Lindsay Lohan Drawing N Photo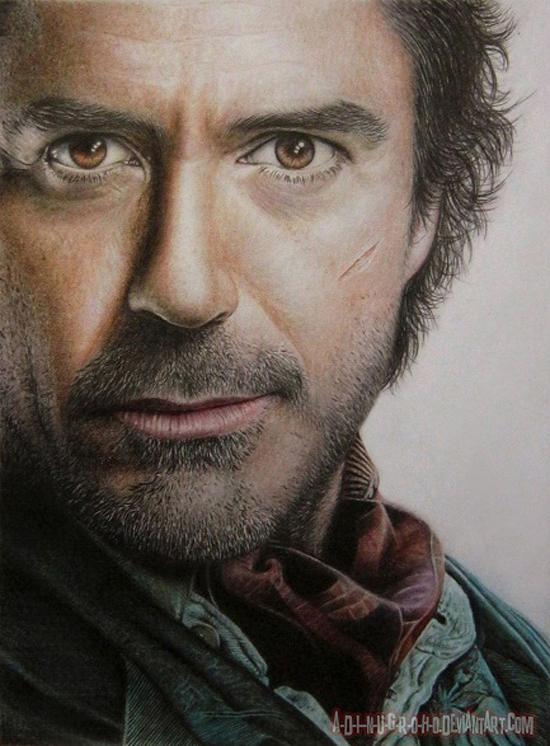 Robert DOWNEY Jr. Sherlock HOLMES
The amazing coloured pencil work by the Indonesian artist A-D-I–N-U-G-R-O-H-O.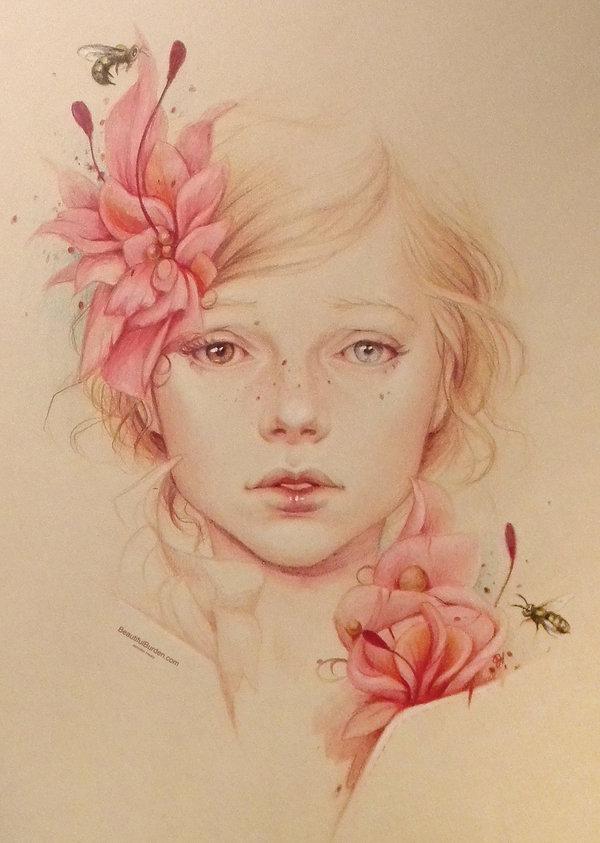 Spring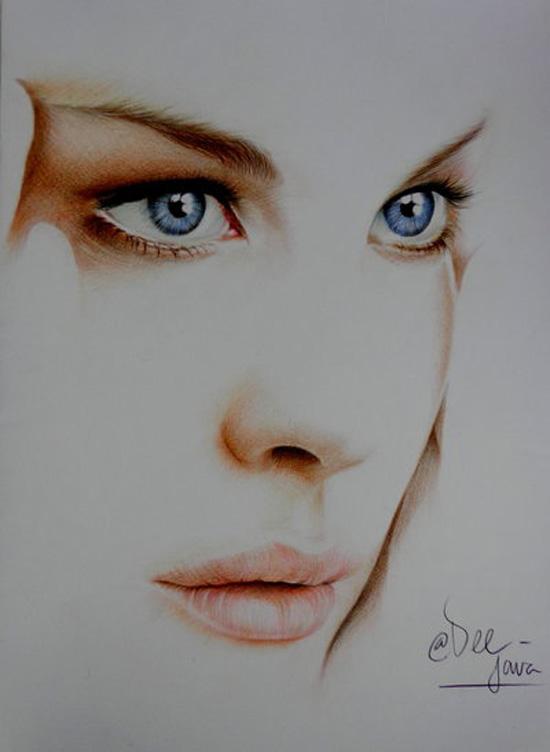 Liv Tyler
Dee-java is a colored pencil artist from Indonesia.
Fairy of the magical forest
Jack Sparrow
Incredible colored pencil drawing by the Netherlands based artist Rajacenna.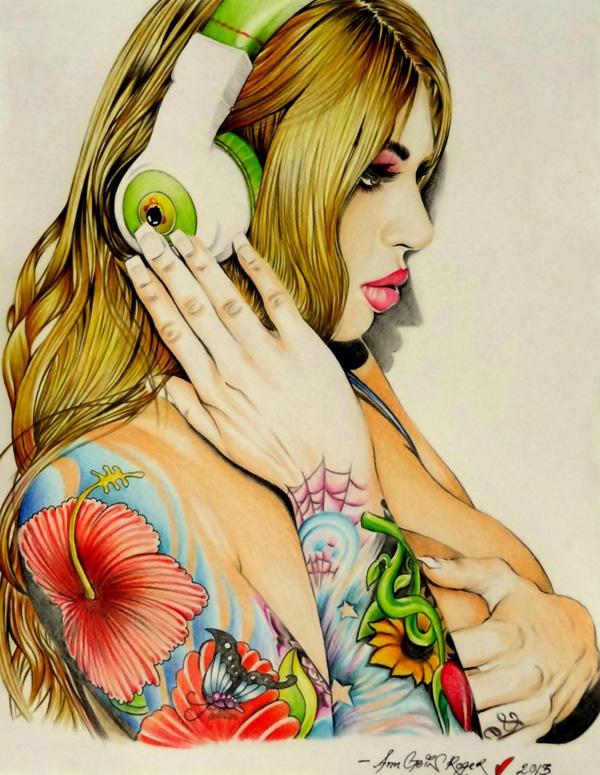 MEGAN DANIELS III
Colourful tattooed portrait by India based artist Soham Sanyal.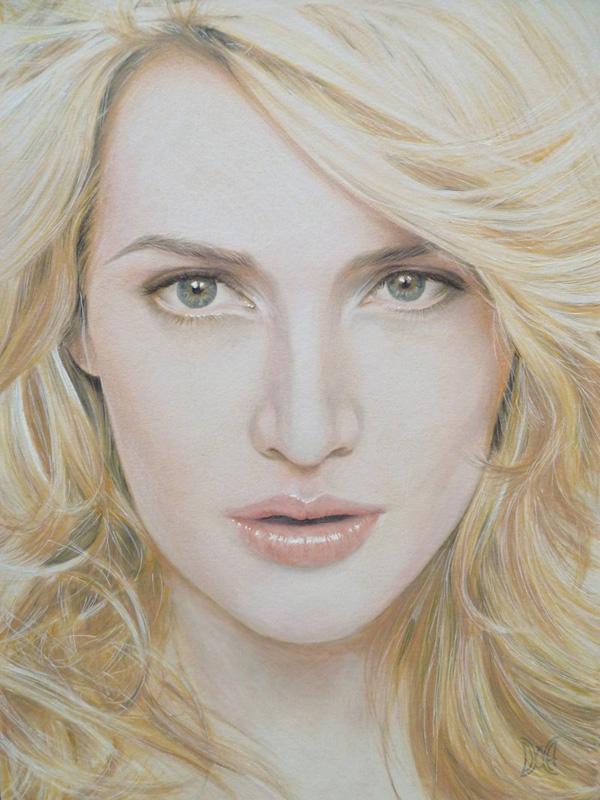 Kate Winslet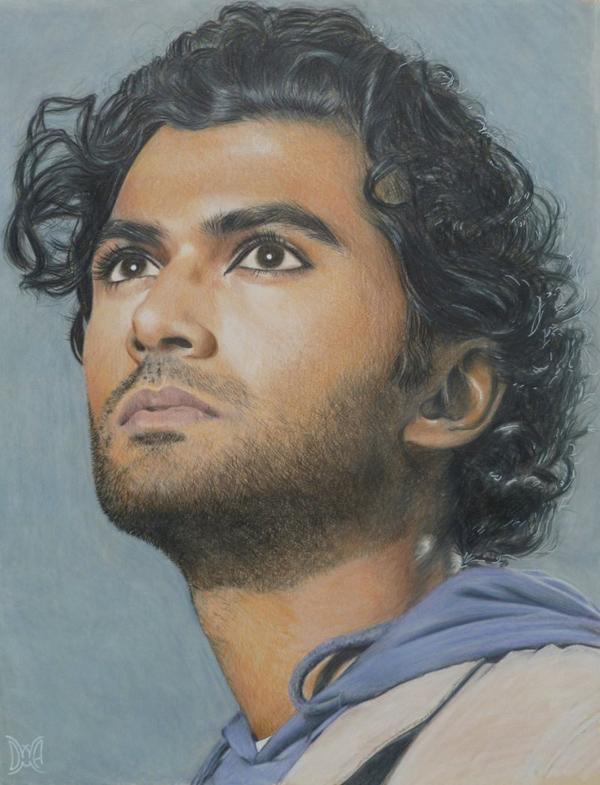 Sendhil Ramamurthy
AnnemiekedW is a Netherlands based artist who made the colored drawings with Prismacolor premier pencils on fawn 100% cotton Stonehenge.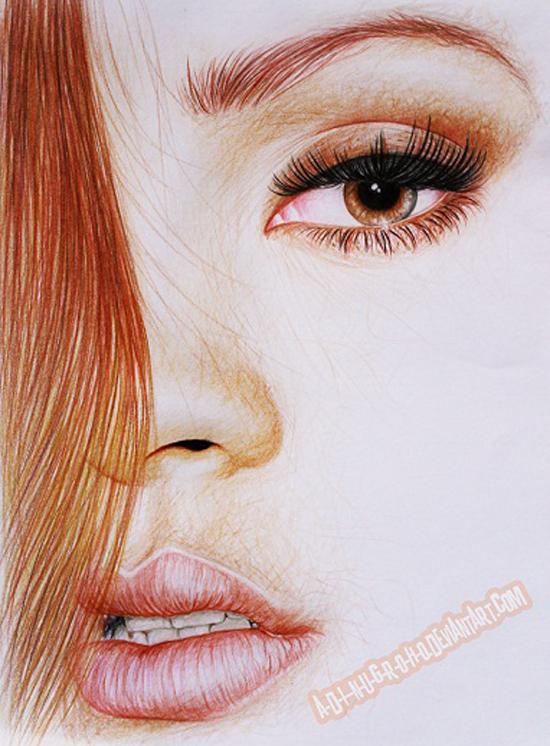 stay – riri
Cara Delevingne
Alberto-B is an Italian artist who finished fantastic colored drawings.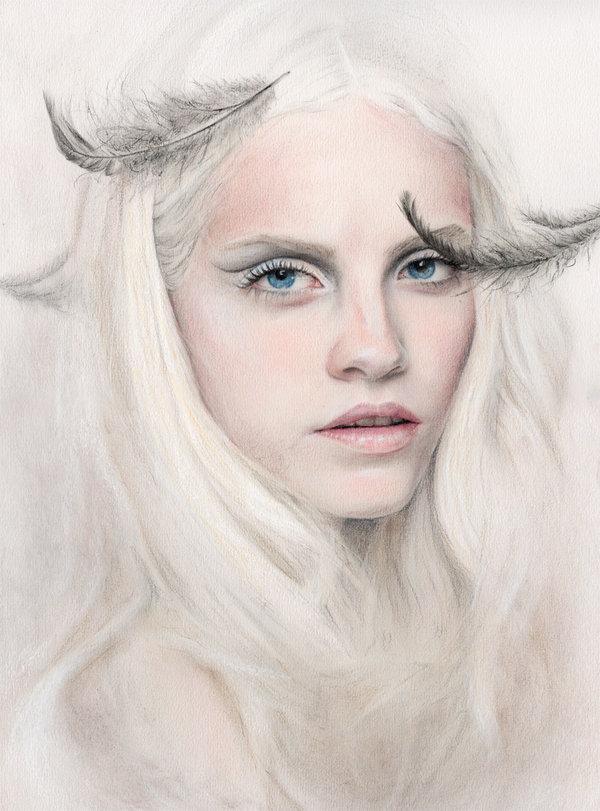 Cloud Seven
Melbourne, Australia based artist Bec Winnel completed colored drawing with Pastel and coloured pencil on Canson pastel paper.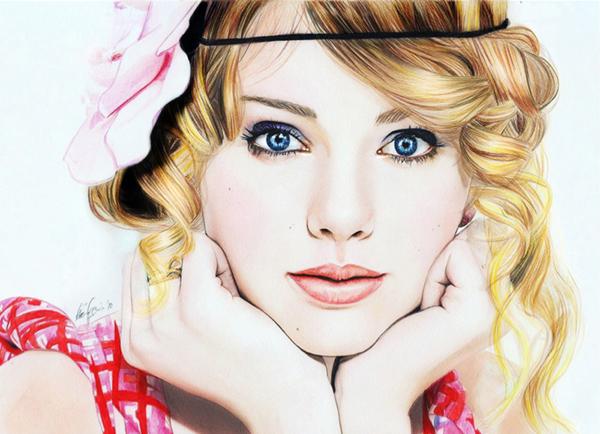 Taylor Swift
Gorgeous colored drawing the German artist.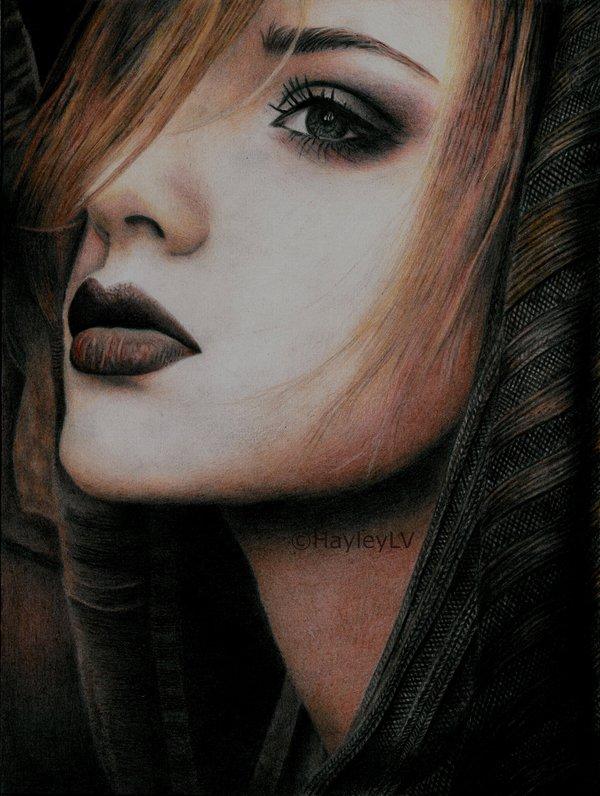 Broken Open
Sweet colored drawing by the Latvia based artist.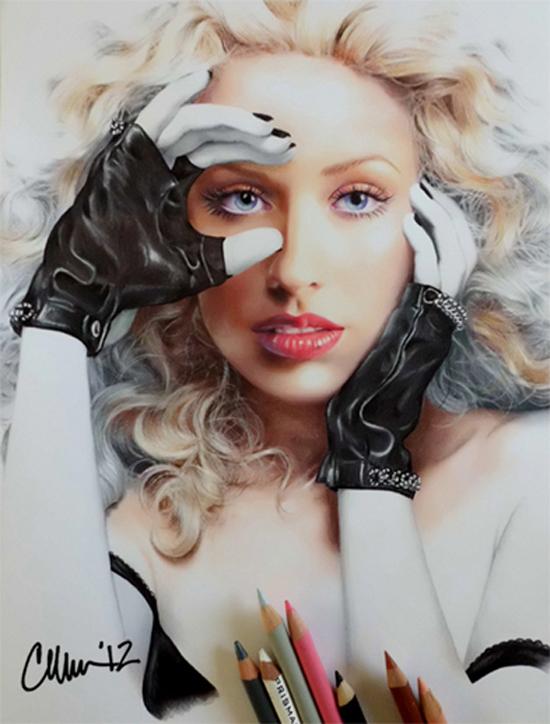 Christina Aguilera Drawing
The photo of drawing by the Los Angeles, California based artist.