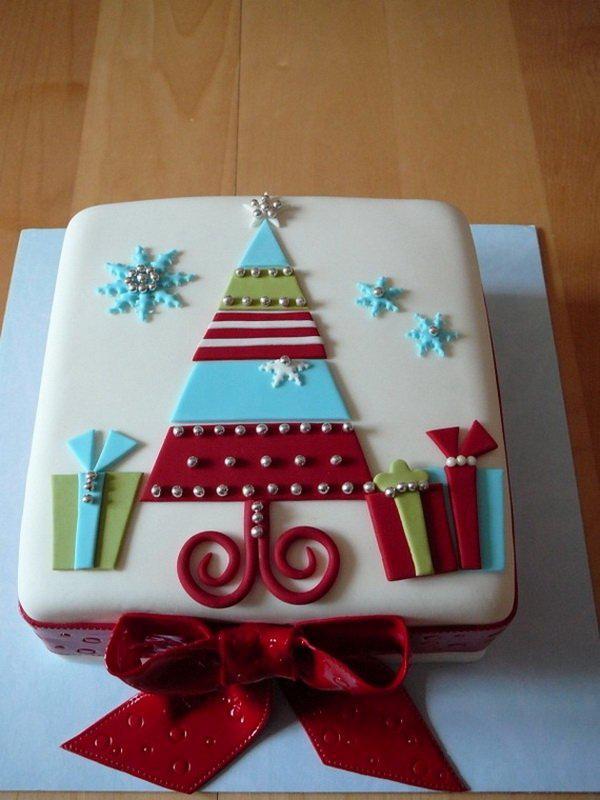 Wonderful looking Christmas themed cake. The cake has a Christmas tree design on top surrounded by presents and snowflakes in cartoon version which makes the cake look adorable.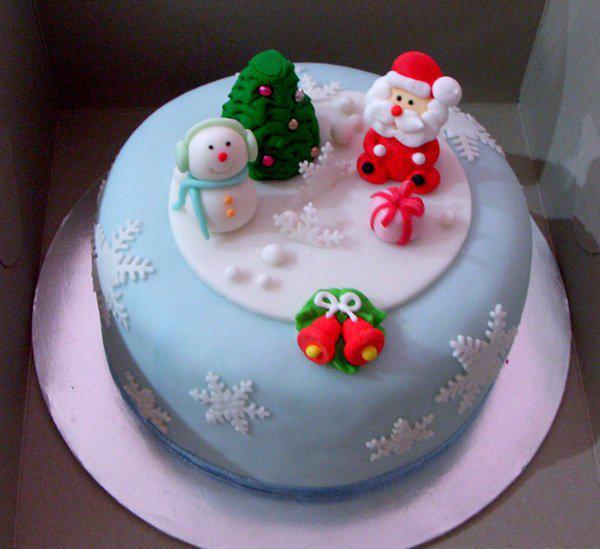 Snowflake themed Christmas cake. On top of the cake you can find small cartoon versions of Santa and a snowman. You can also find a small Christmas tree in the middle completing the design.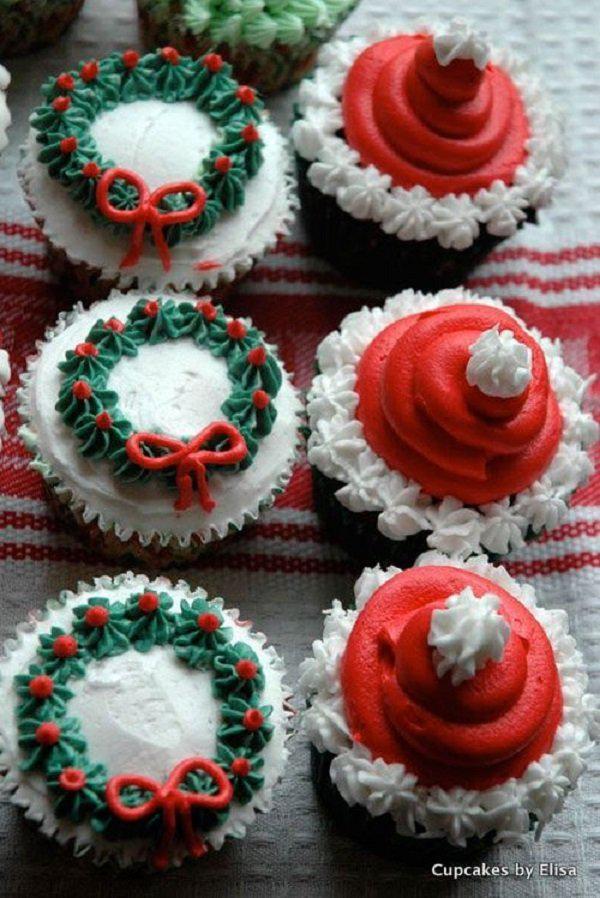 Adorable looking Christmas cupcakes. The cupcakes are decorated with wreaths and Santa hats as designs making it look perfect for just about any Christmas parties out there.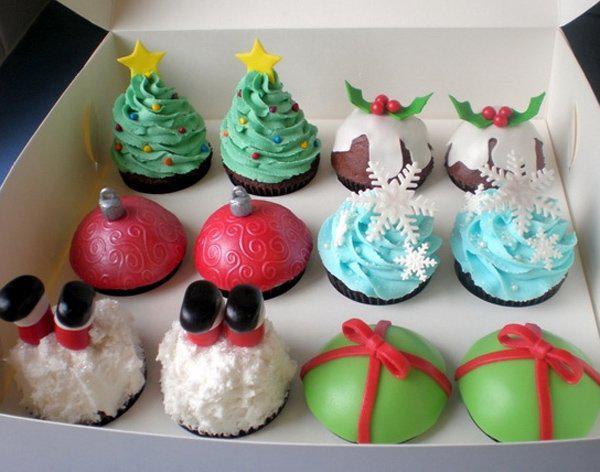 Cute little Christmas cupcakes in different designs. The designs on the cupcakes look very adorable and humorous as you can even spot an upside down Santa who has crashed into the snow as one of the fun designs.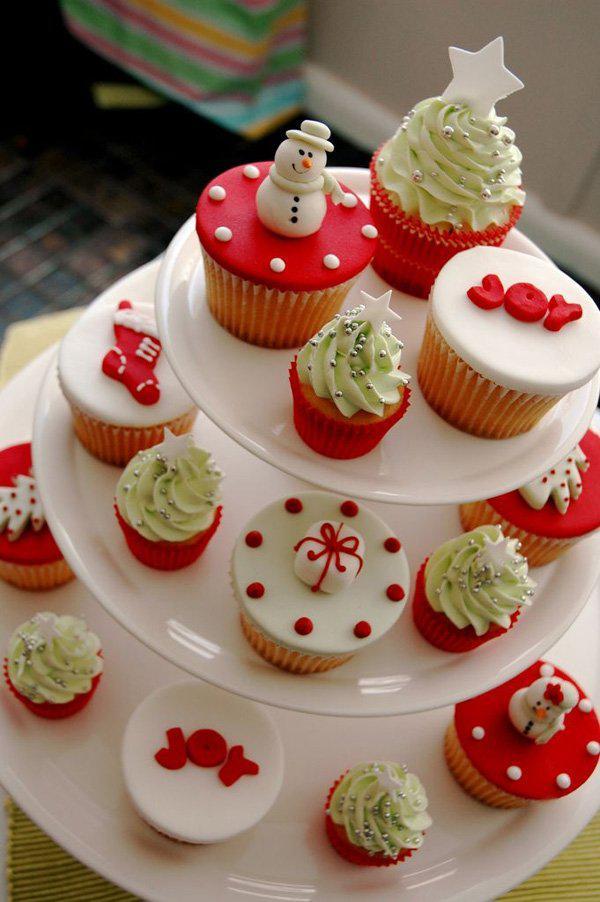 A tray of wonderful looking Christmas inspired cupcakes. The cupcakes are designed differently from one another each embodying a symbol for Christmas and they simply look perfect when grouped together.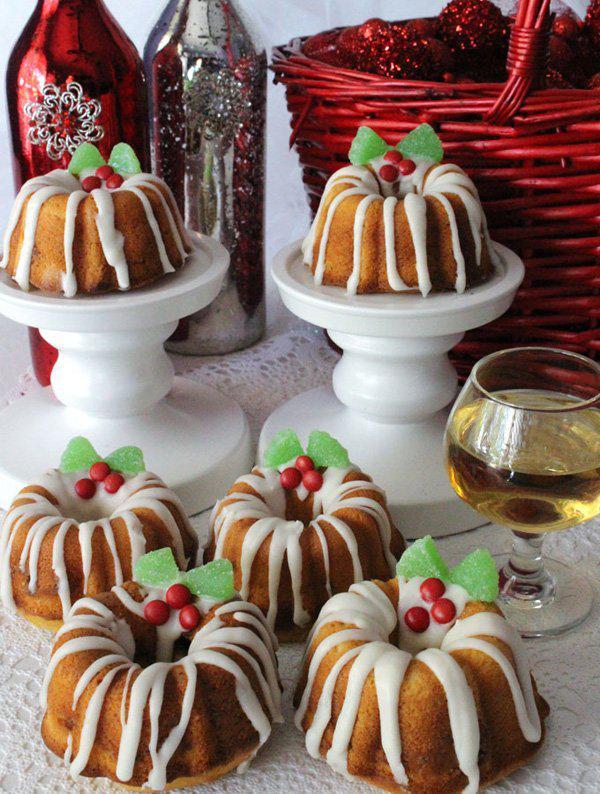 Mistletoe inspired Christmas cake. The cake is designed o look like small volcanoes with icing sprouting form the middle on top of the cake, small mistletoe designs are added to complete the effect.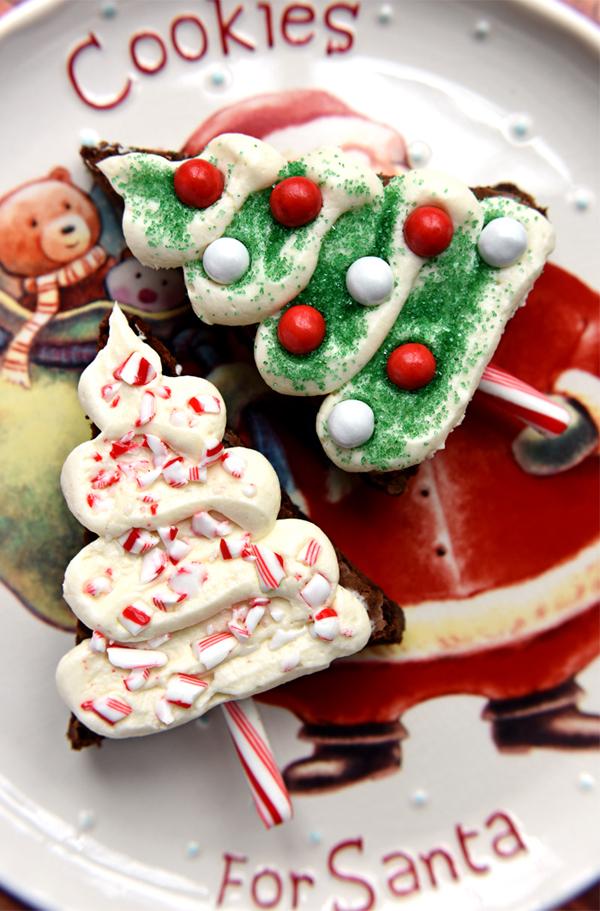 Really cute and yummy looking Christmas cake. This design is simply adorable because of how creative the mini cakes look like. They are designed as Christmas trees and their stand is made up of candy canes.

Pine tree inspired Christmas cupcakes. The chocolate cupcakes have been topped with green icing decoration to mimic a pine tree on the snow and designed with silver colored icing to look like shiny Christmas balls.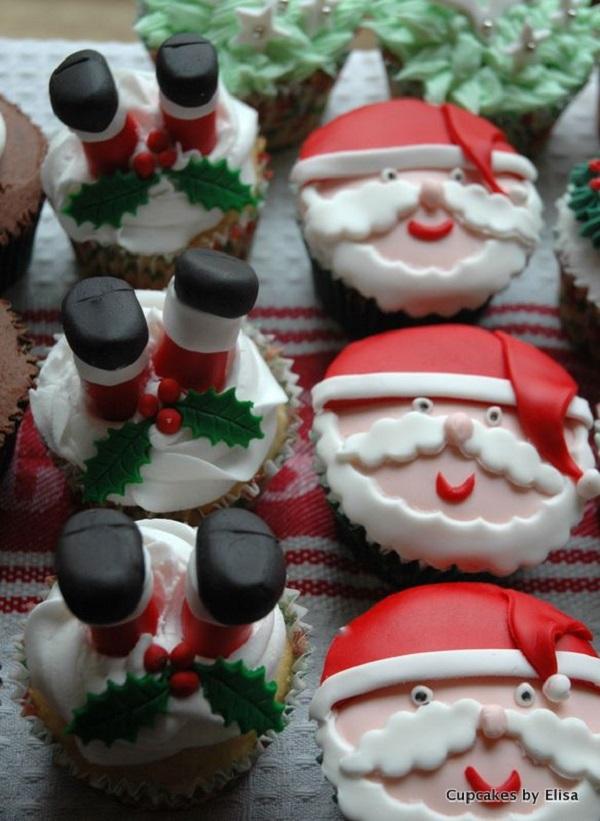 Funny and adorable looking Christmas cupcakes. The cupcake designs feature Santa in cute ways such as his big smiling face as well as an upside down Santa who trips on a mistletoe with his feet sticking up in the air.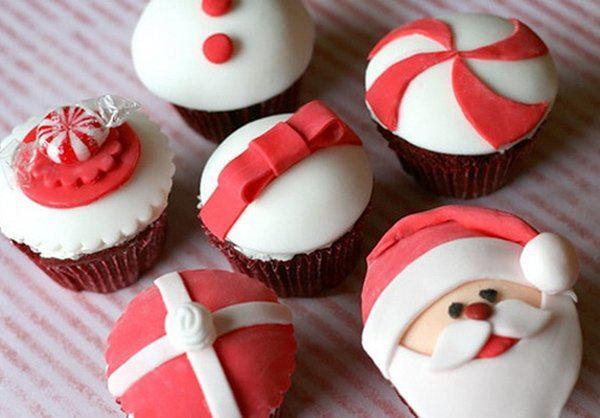 Adorable little Christmas cupcakes with Christmas designs. Each cupcake features different designs relating to Christmas from Santa to gifts and candies.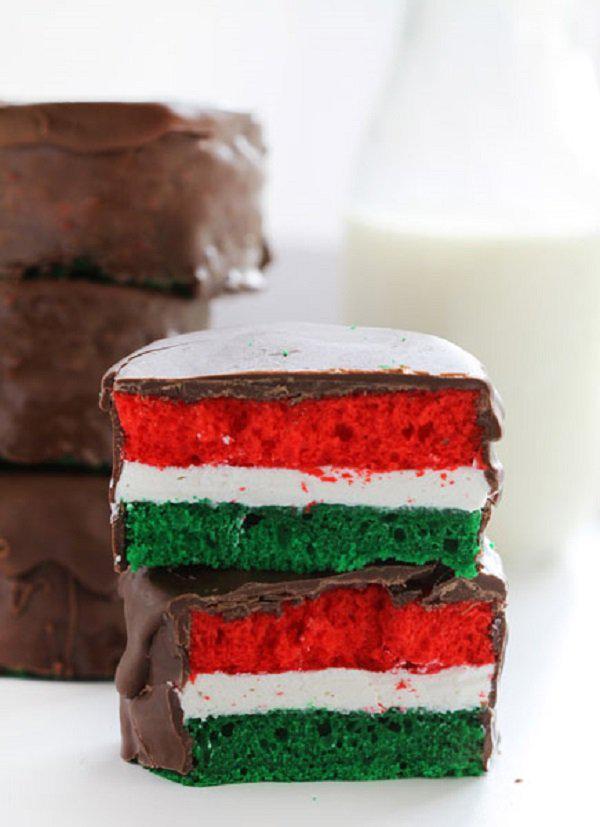 Richly colored chocolate Christmas brownies. Even though the brownies look plain outside, the inside has been colored in relation to the popular Christmas color theme of red, white and green combination.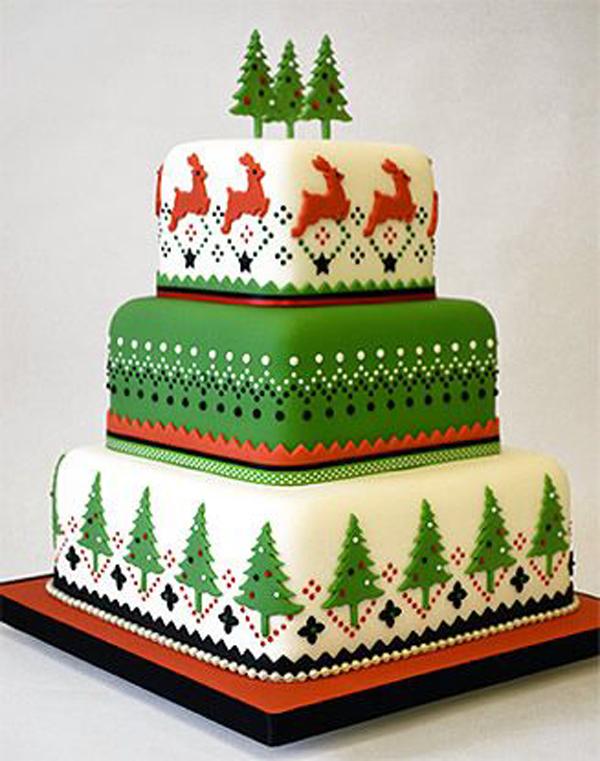 Three layered Christmas cake inspired by Christmas trees. The cake has a white and green color theme that makes it look cool to the eyes and pleasant to eat.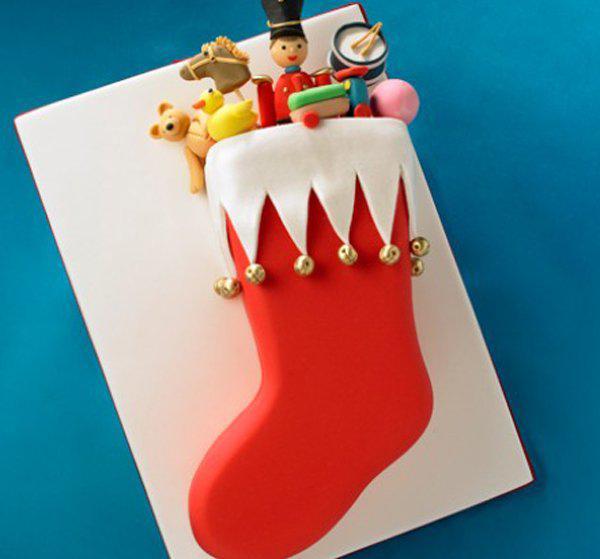 An adorable Christmas cake design featuring all the popular Christmas toys. The cake is designed to look like a Christmas stocking all filled with Santa's toys.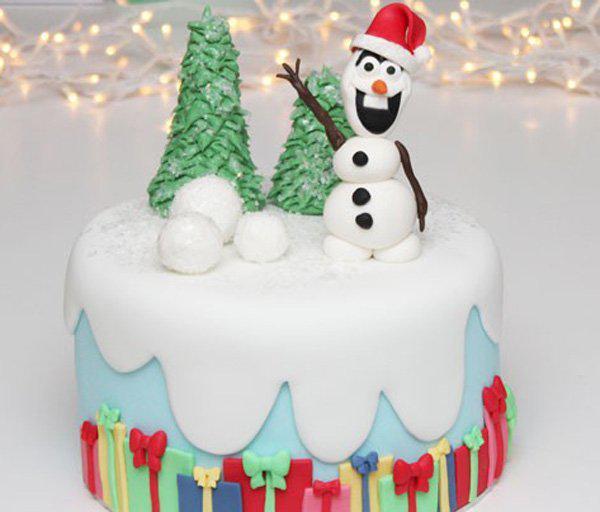 Frozen inspired Christmas cake. The cake is designed to look like a snow mountain with Christmas presents lining below and on top is the popular snowman Olaf from the movie Frozen.
Elegant looking Christmas cake. The cake looks simple tasty and has been designed in white and gold theme making it a simple yet beautiful looking cake.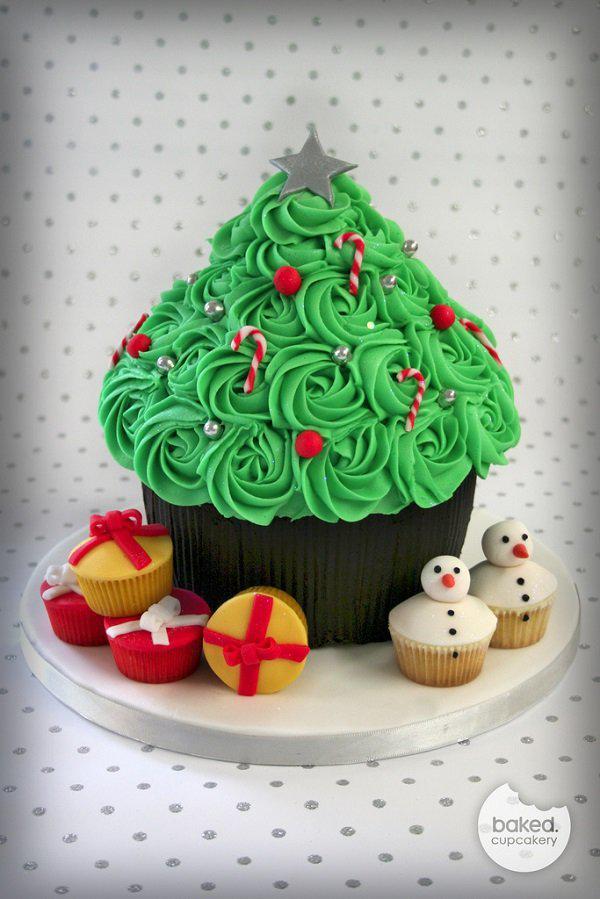 Adorable muffin cake with Christmas cupcakes. The Christmas cake has been made to look like a giant muffin with Christmas balls and candy canes while below the smaller cupcakes serve as the Christmas gifts and small Christmas snowmen.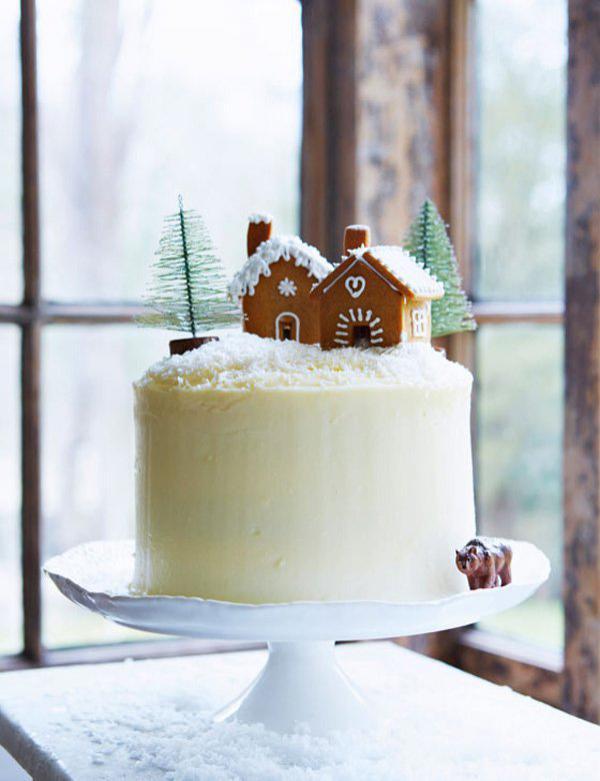 Wonderfully cute Christmas cake featuring wooden cottages. The cake depicts a scenery in the woods where there are cottages bathed in snow as the Christmas season approaches.
Delicious looking snowman inspired Christmas cake. The cake shows a huge snowman in the middle of the cake with a hat and scarf enjoying the snow.
Wonderful looking Christmas cupcakes. The cupcakes show different cute faces of Santa, Santa's wife, Rudolph the red nosed reindeer, the gingerbread man, Christmas trees, gifts an mistletoe.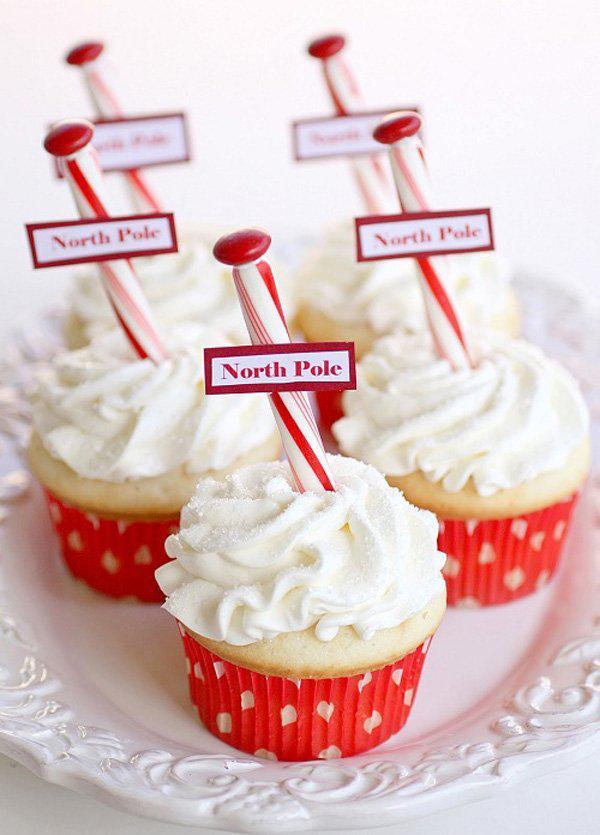 Super delicious looking Christmas cupcakes. The cupcakes are labeled north pole as they are decorated in white vanilla icing with candy canes and candy on top.