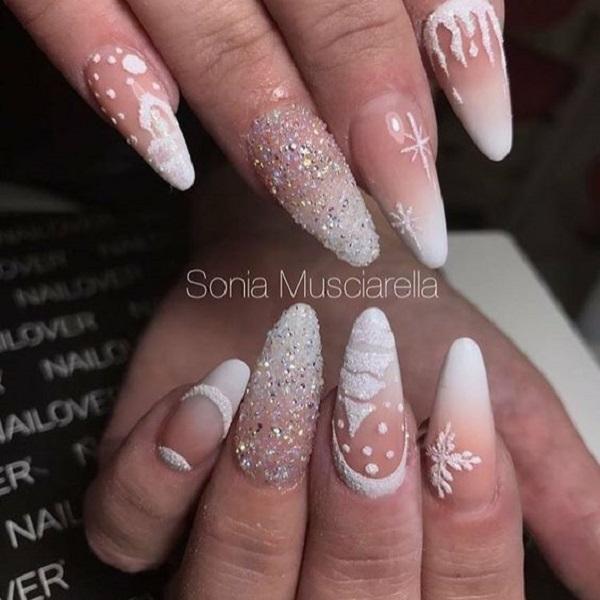 Long almond nails are one of the most popular forms of nails among ladies.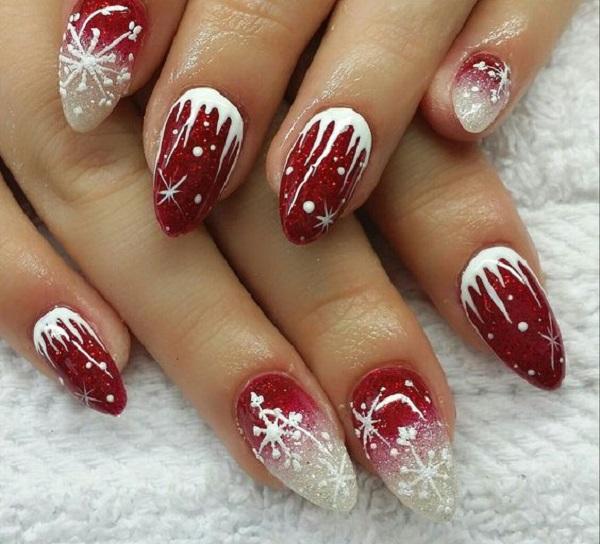 Red nail polish fans are lucky because this color is popular during all year. Use white color for drawing winter motifs.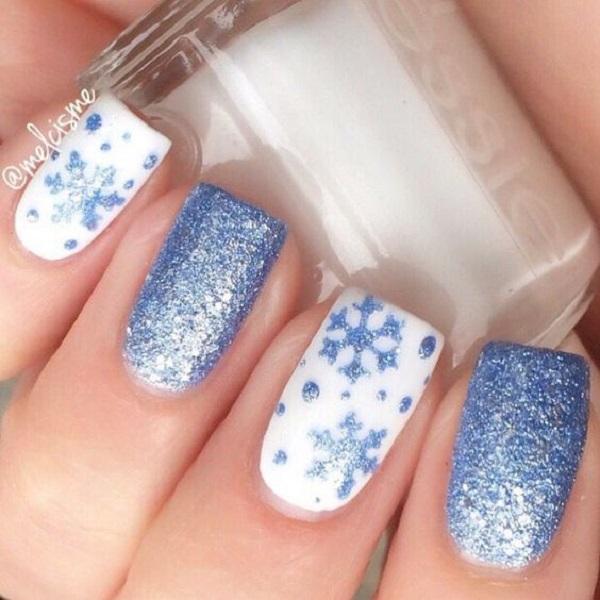 If your color is crushed on the tops put base coat – one layer over the entire nail and the other only on the tops of the nail.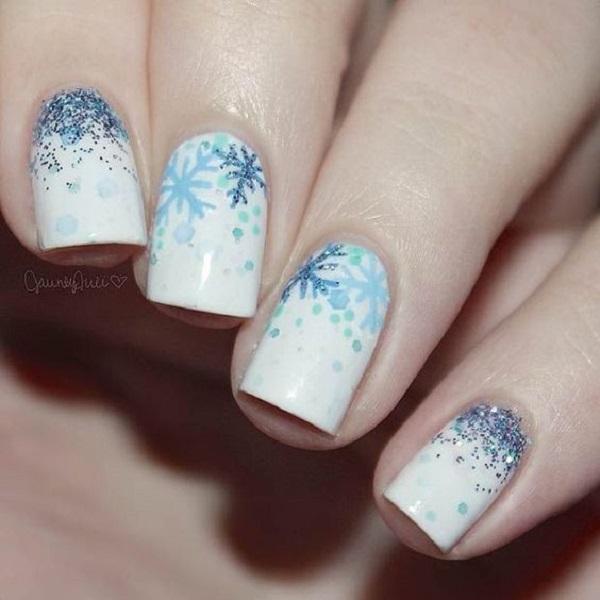 Every good manicure includes the care of cuticles. Removing cuticles is necessarily done by rubbing the nail skin. Cuticles must first be softened. Never cut your cuticles. Make sure to use a nail skin care cream.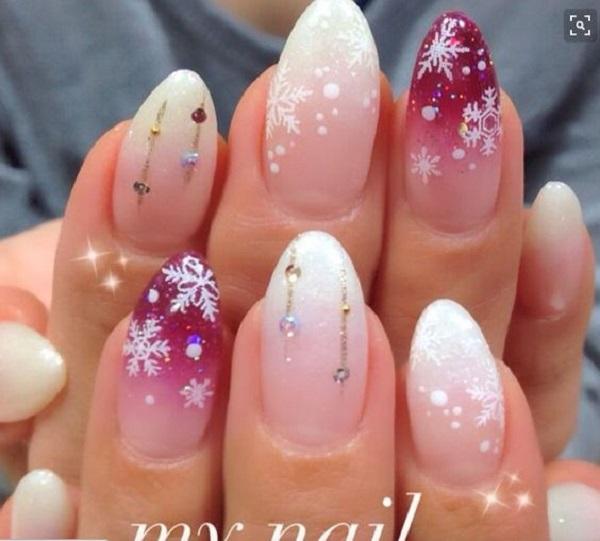 If you have a wide nail plate, choose oval shape of nails – this will visually lengthen them.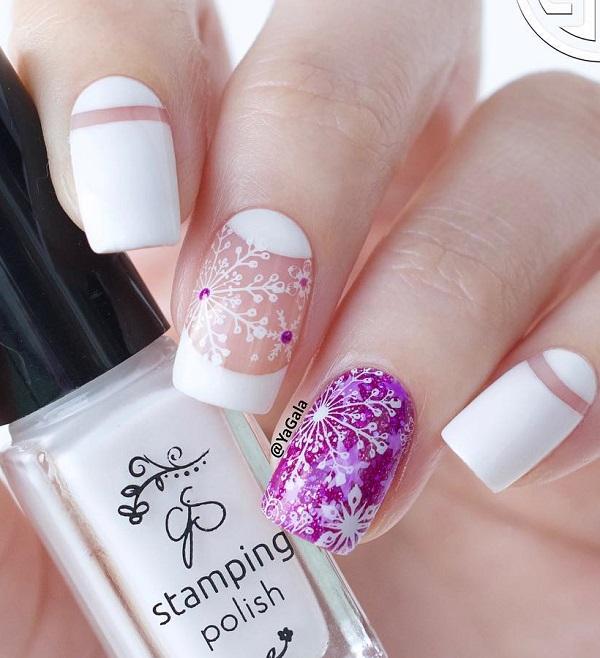 One nail in strong color can make the whole manicure extremely effective. Light pink and white nails here are refreshed with a light violet.
Winter night on nails. Dark colors make a nail elongated and more narrow.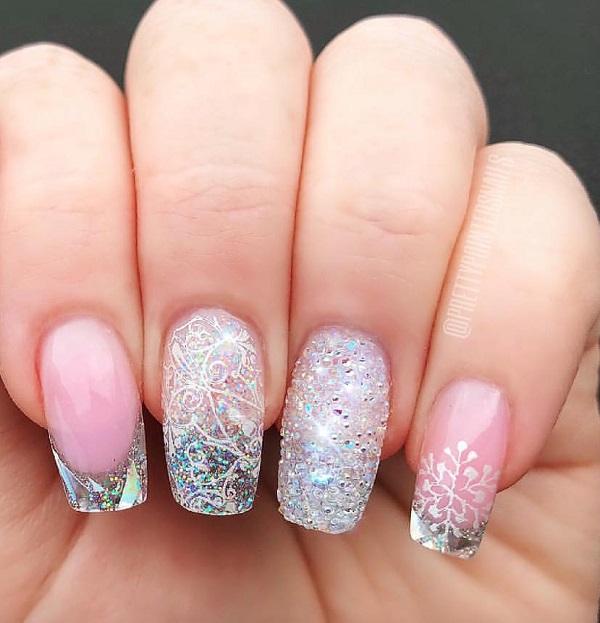 The ice queen was certainly wearing this kind of manicure. A gentle and seductive manicure that resembles on winter ice.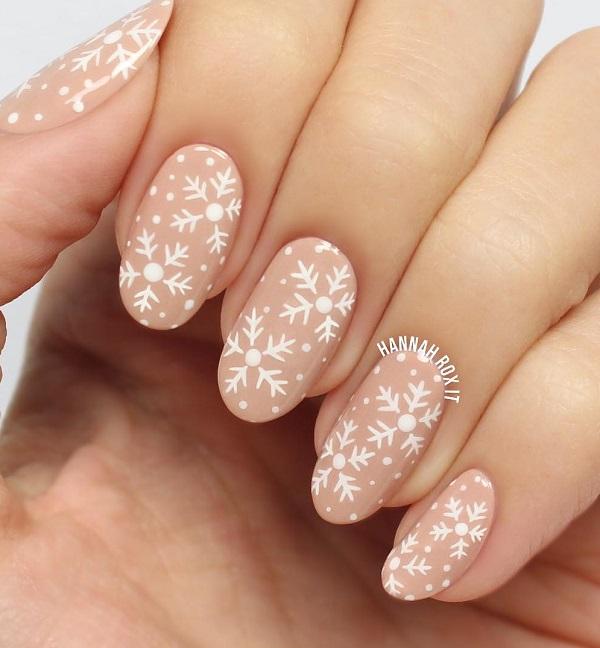 Stickers are a better choice for those who are not good in arts and do not work well with brushes.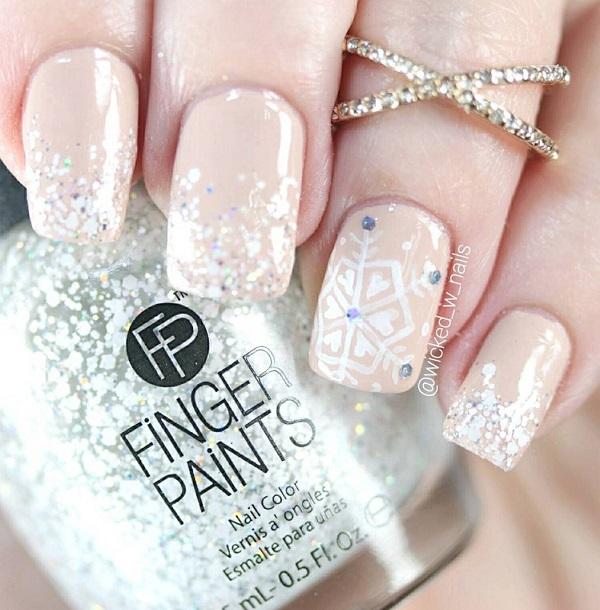 Today are very popular rings that are worn on the fingertips. With proper jewelry and righ manicure your hands will look great.
Source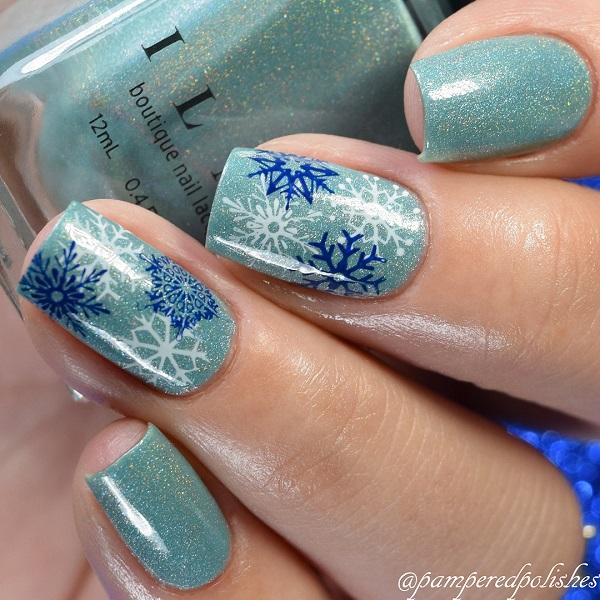 Nail polish with diamond gloss always looks more luxurious and prettier than ordinary lacquer.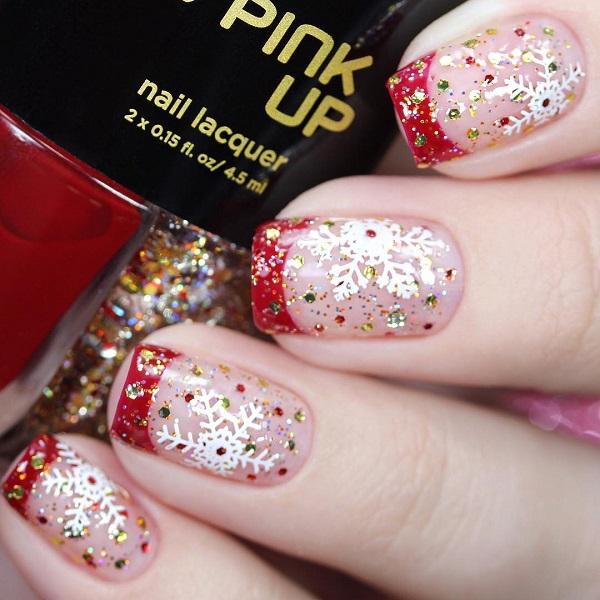 They may be a little kitsch, but you have to agree that are beautiful. French in which the classic white color is replaced by red and with gold details always look very rich.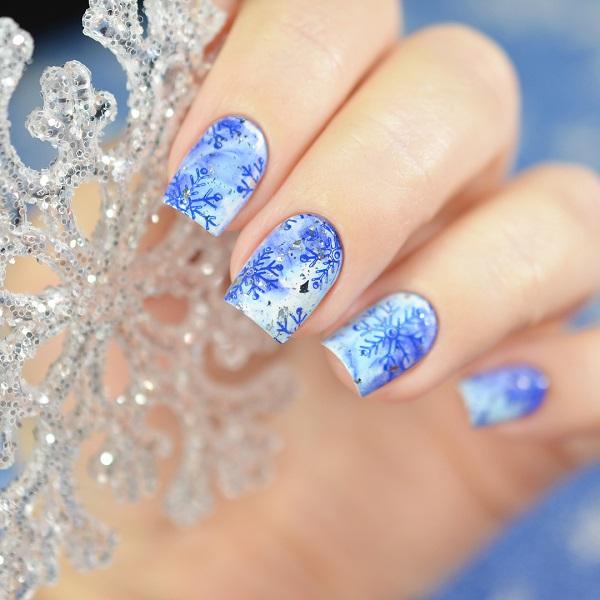 Nail polishing has become a real art. Nails became small paintings on which professionals create real masterpieces.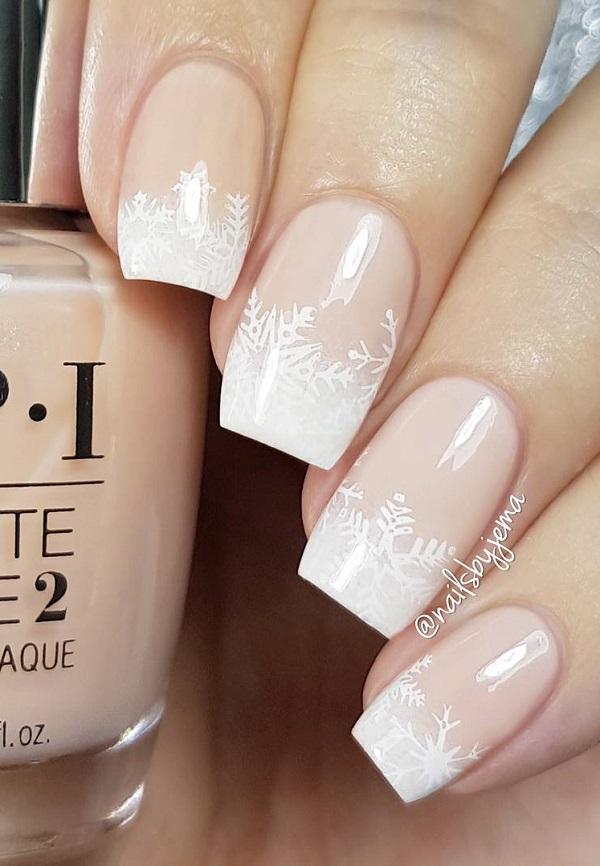 Nude color is always modern and most popular among ladies. They are easy to combine with a different wardrobe and look very seductive and feminine.
Source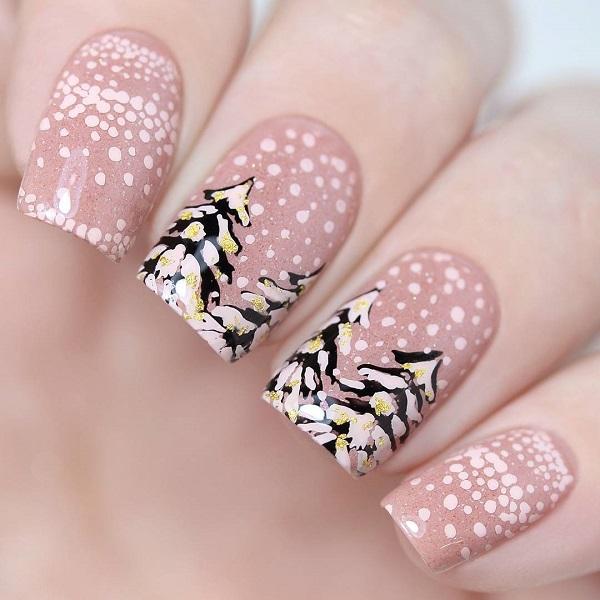 This seemingly ordinary and classic winter manicure was refreshed by a black color of firs.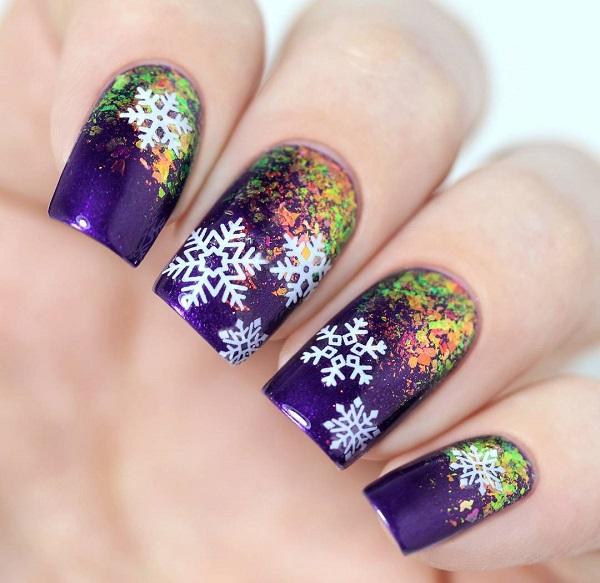 If you want a beautiful and effective manicure, choose the purple color.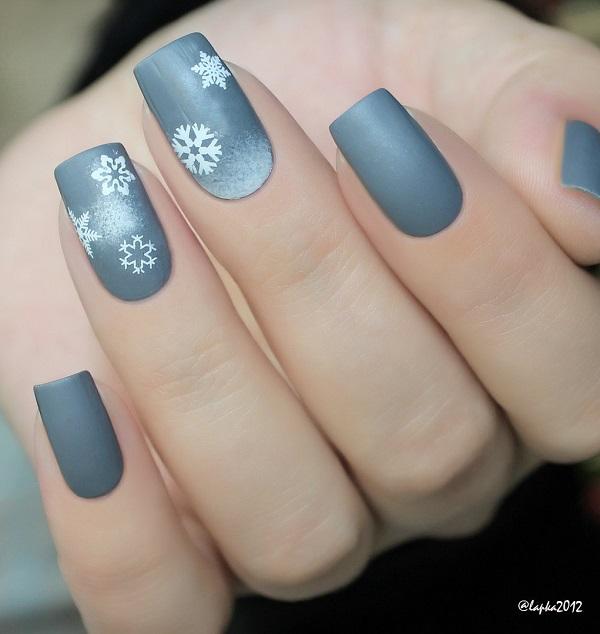 The gray color is very up-to-date and is easily combined with white and black. Also, silver rhinestones great go with this color.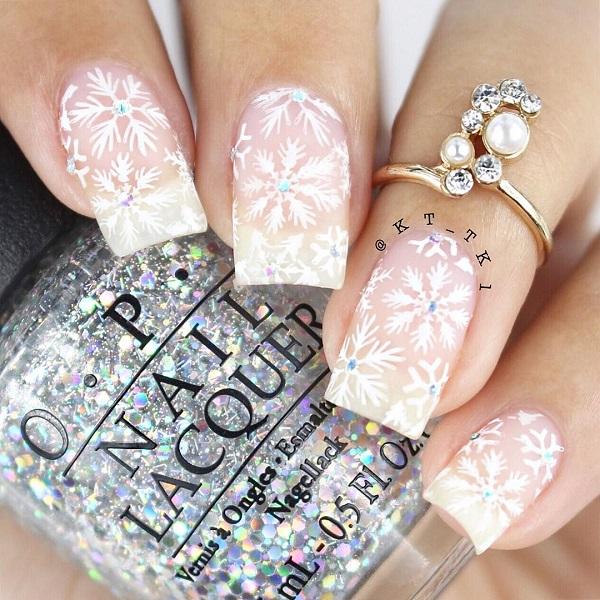 Enrich your winter french manicure with snowflakes and some gentle blue rhinestones.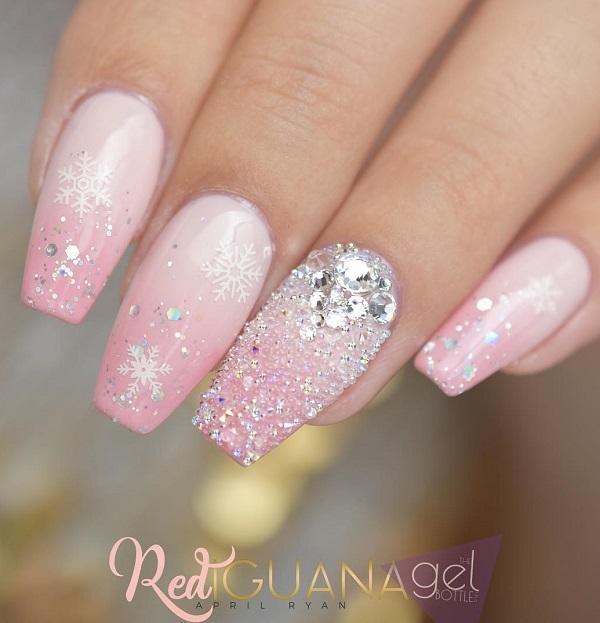 Silver rhinestones and shine will look as drops of dew on your nails.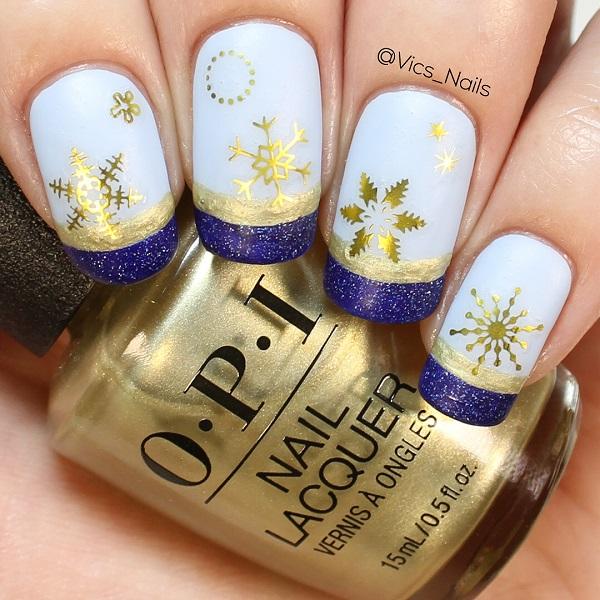 Golden details such as these snowflakes will make warmer every slightly cool white – violet manicure.