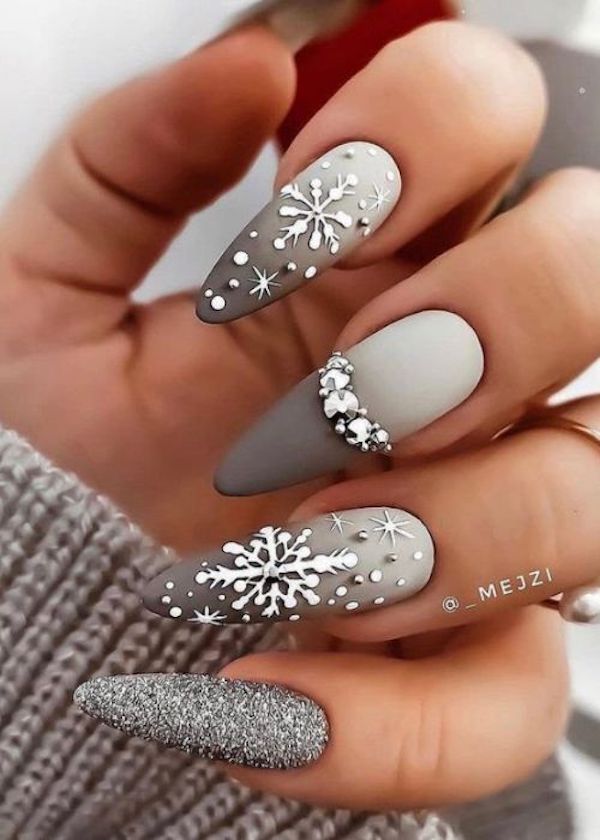 Holidays have passed, but that's no reason not to stay beautiful. Winter snowflakes and low temperatures are our everyday. If you do not like these days, make them more beautiful with a new haircut or manicure. It is winter and we spend less time outside. In view of this, let's use the excess time in the house to devote a little to ourselves. You would certainly like to have a warm bath, after which you will sunk your body into body's milk. Nourish your face skin as well as your hand. Take off the Christmas manicure and do a new and exciting Winter themed nails. Among them, snow nail art is one of popular ideas for Winter.
Nails and hair should always be arranged for each lady. They are mirror of women, and if they are untidy, people will first think it's a carefree person. And at work you might leave a wrong impression. I'm not superficial, but people need only thirty seconds to form an opinion about us, scientific research has shown. This opinion can often be crucial for some further communication. You will acknowledge that a very short deadline is to meet us as individuals and our feelings. But this is so, and can not be denied.
In fact, people should not be overwhelmed by what other people think about them. So even if you ignore the previous paragraph, in this you will find an even stronger argument why you are dressing up. If you devote at least two hours a week to yourself, you will be happier, you will feel more valuable and nicer, and all of this will lead to a growing self-confidence. You have to agree that the most beautiful women are those who radiate self-confidence, who know how much they are worth. These women are happy, successful and loved.
Regarding manicure, even though the holidays have passed the glitter are still fashionable. It is always there, when we are unwilling, to cheer us up. Silver or gold jewels – it's up to you to choose. In any case, your manicure will make it more festive and glamorous. The blue color is related to the winter so it is logical that it dominates in winter manicure. All shades of blue from the brightest to the darkest are present. And on them snowflakes. White, big and small. Snowflakes will be a great detail on your nails and in line with weather conditions.
Because it is winter, embroidery nails which reminiscent on a will be a hit this winter, too. Mostly ladies decorate one nail so, but if you decorate all, you won't make a mistake also. Although the New Year has passed, the red color is still in trend. It is one of the favorite shades of a more beautiful sex. For those ladies who like less noticeable manicure there are various shades of nude color that is simply always an excellent choice. Gentle and sensual nude color.
Almond nails, oval nails, square nails, longer or shorter – all are allowed. Choose the ones that will most nicely stand on your hands and the shape of your nail plate. And enjoy these winter. Do what relax you, life is one, do not waste your days!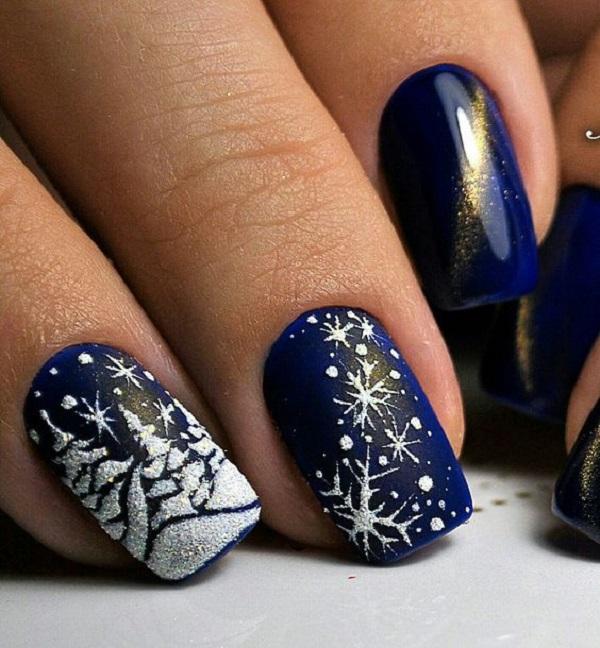 Although the holidays have passed, winter is still ongoing. This is a real winter manicure.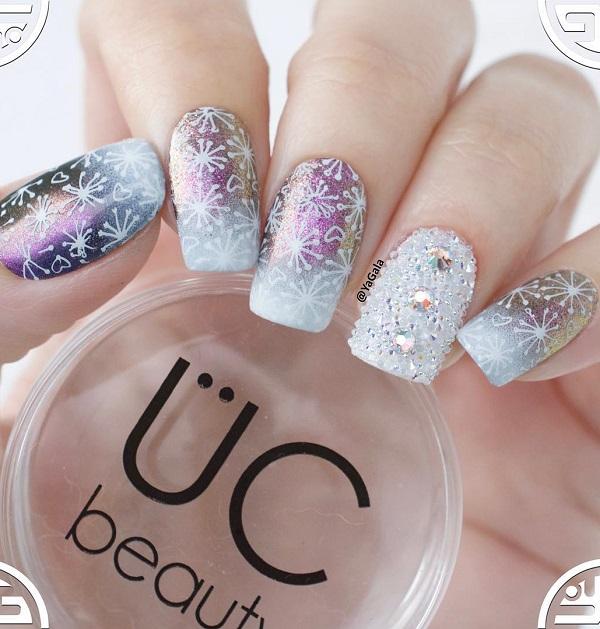 If this cold winter days are boring and make you unhappy, refresh them with rhinestones and shiny glitter on your nails.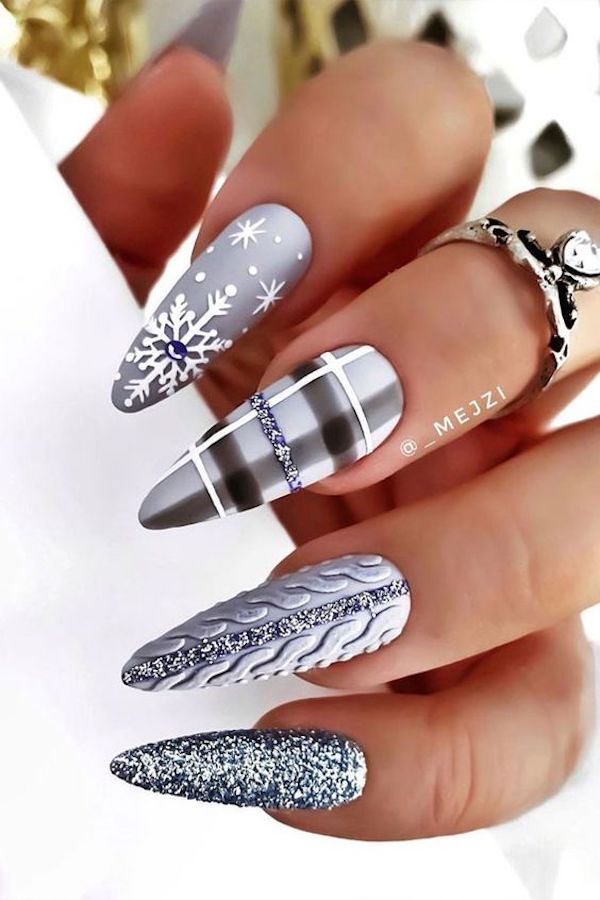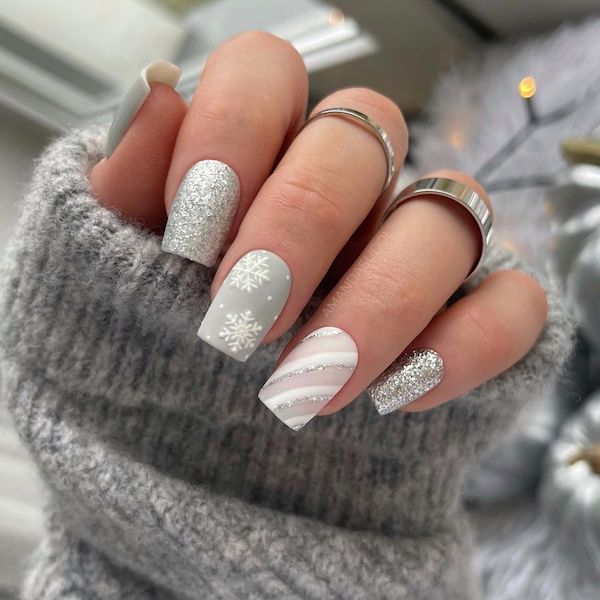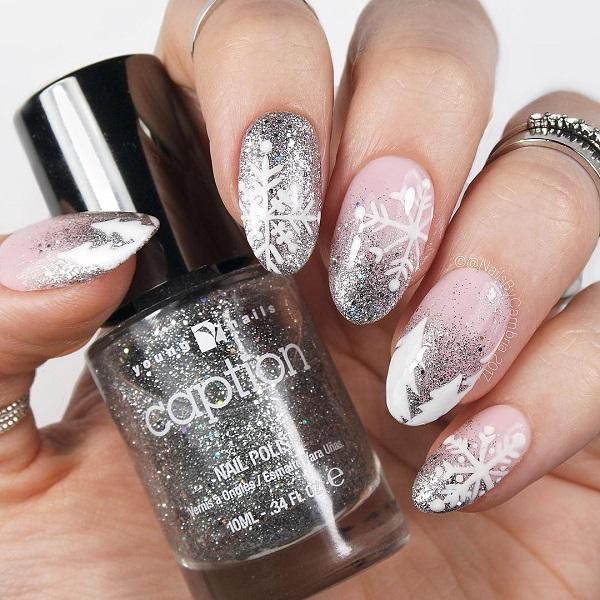 Snowflakes and firs are the main winter motifs.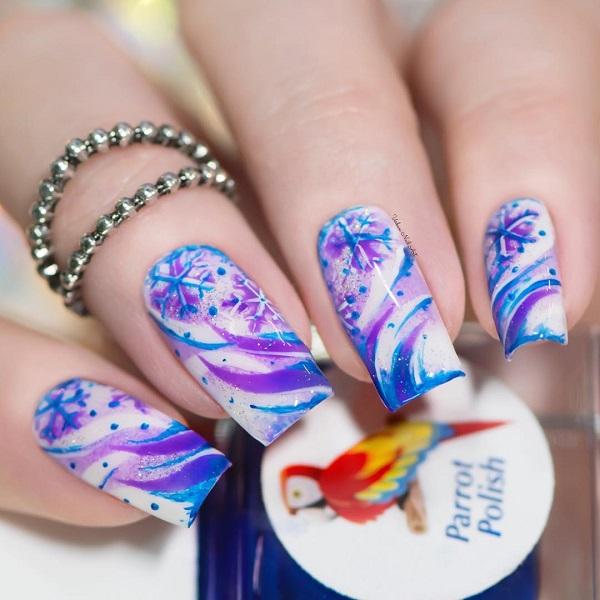 Make white color on your nails more interesting with combination of violet and blue color.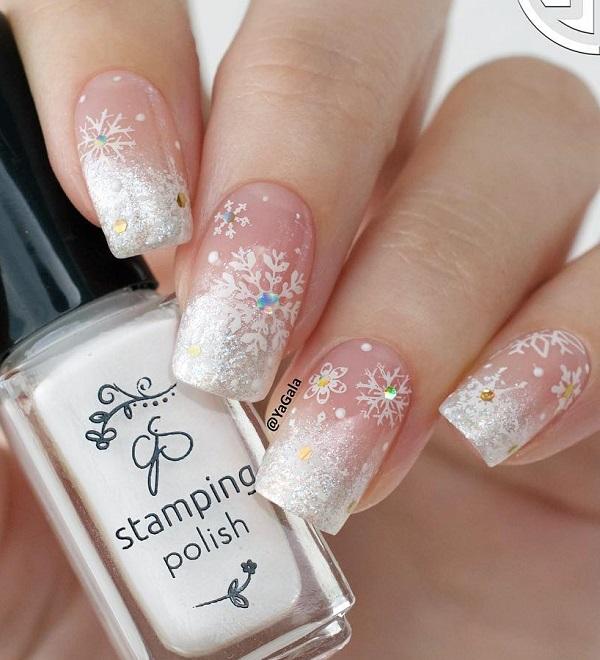 This manicure is somewhat resembling French, it is just enriched with details, shining, and the line between pink and white is not clear, but two colors flow into each other.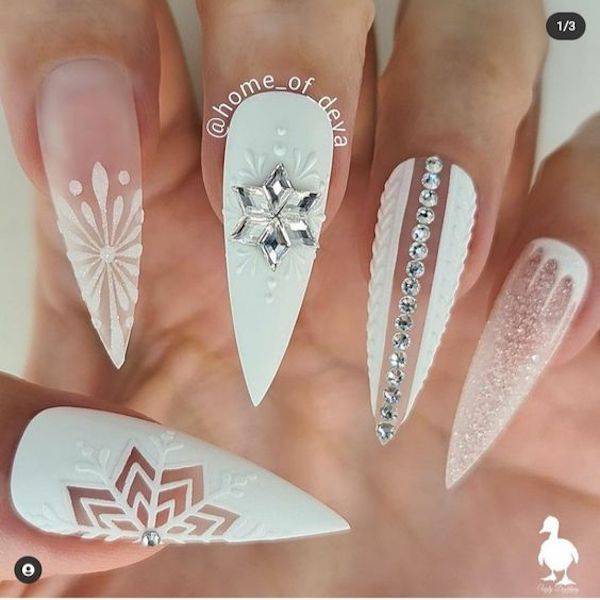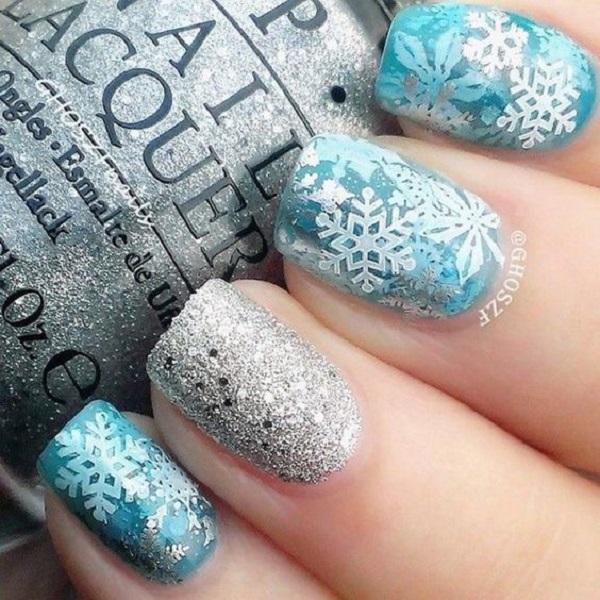 The blue color fits nicely with silver, so if you have not yet decided which manicure you are going to do, consider this combination.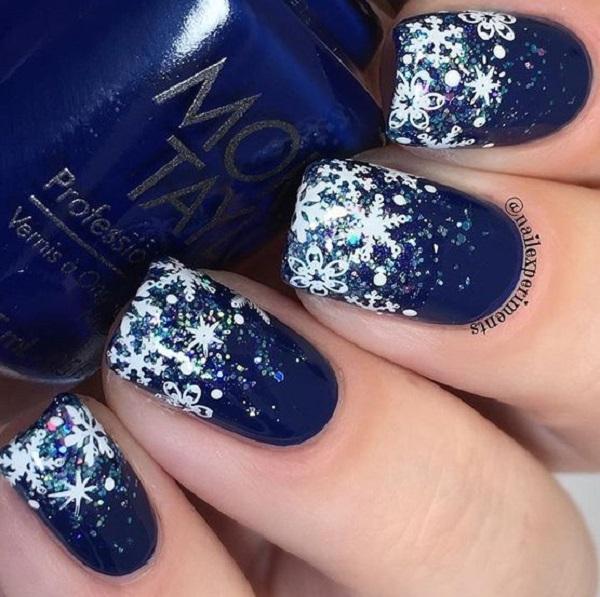 The royal blue color is always desirable in cold days even on nails. It's a bit dark and in this manicure that darkness is broken with white.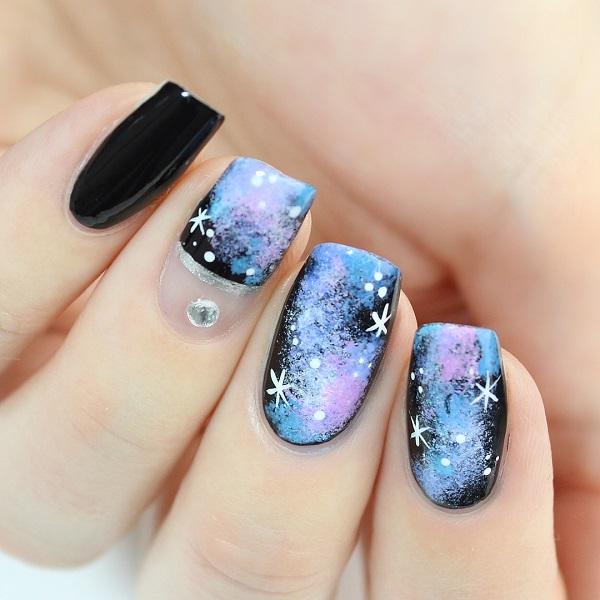 Black manicure can be made more effective with various details in blue, pink and white. They will give a dose of femininity to a dark black color.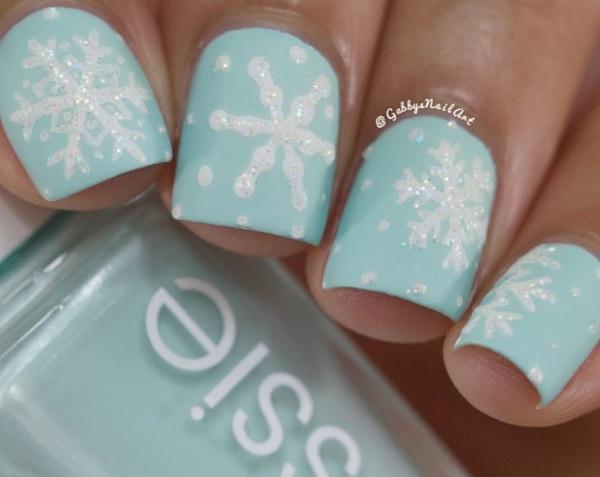 Short nails will be the right choice for you if you are employed and do a job for which it is not desirable to have a long nails.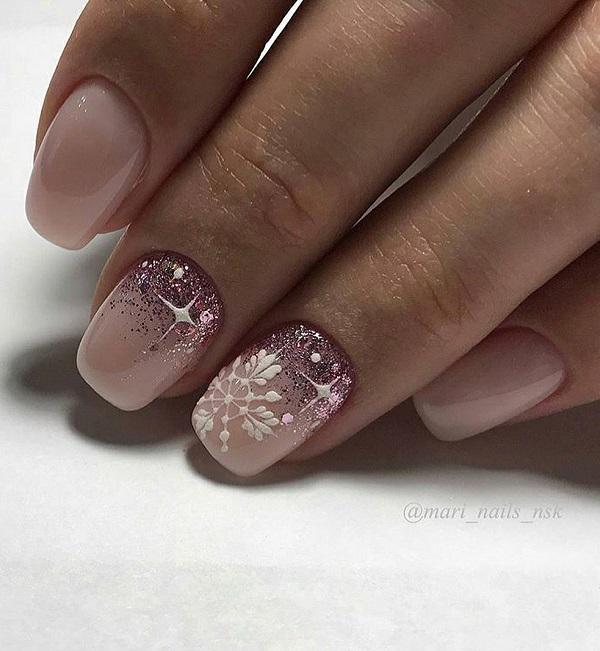 Business women often choose this manicure because it combines very easily and nicely with all dress combinations.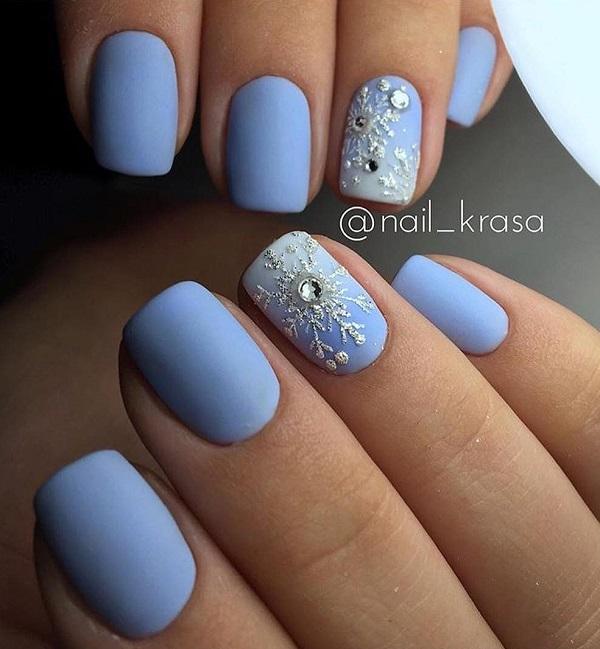 Matte colors even in make up and manicure is still popular, and what is more, it is desirable. The entire manicure can be matte-colored, but also can be combined with shiny colors on some nails.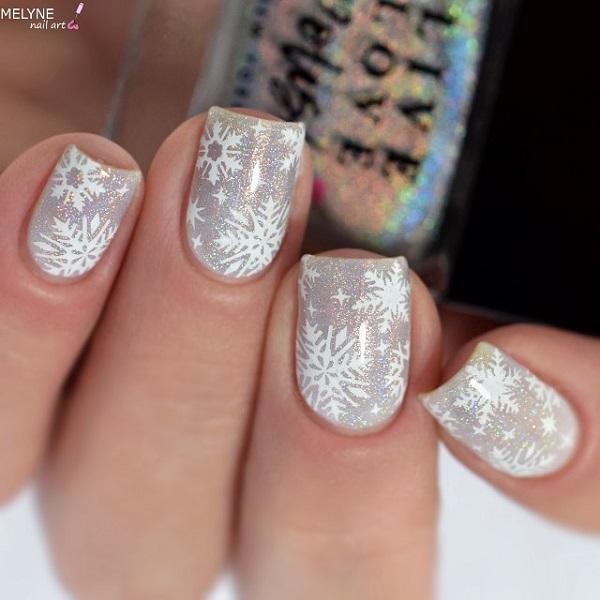 Psychologists say that people who have elongated rectangular nails love to meet new people and explore, they are very cautious and love everything that enriches their lives, making it richer.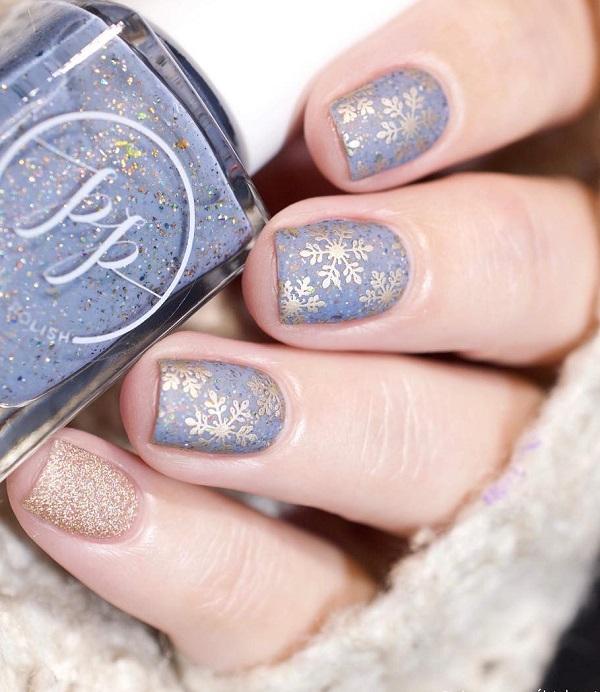 Even if you wear short nails, they can be very beautiful with adequate colors.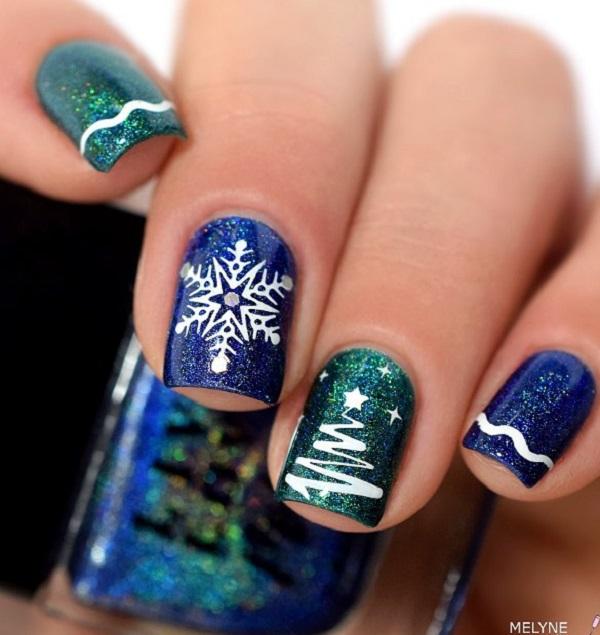 People with crushed nails should consider strengthening them with nail gel.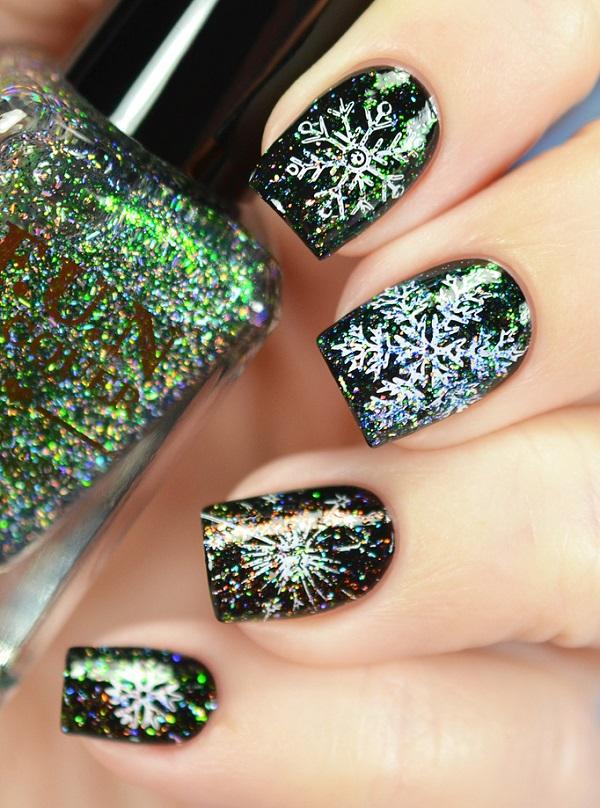 This manicure may have been more suitable for the craziest night, but if you are a party girl you can take it anytime this winter.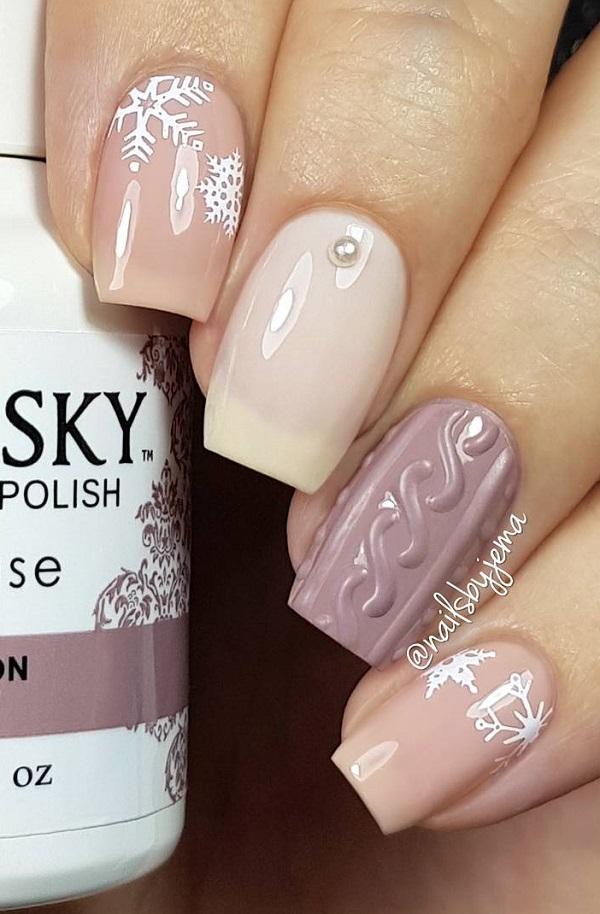 Nail sweaters have been hit for several years. Women have gone crazy for these so-called "sweater manicures", for which they are willing to spend a lot of money in the showrooms.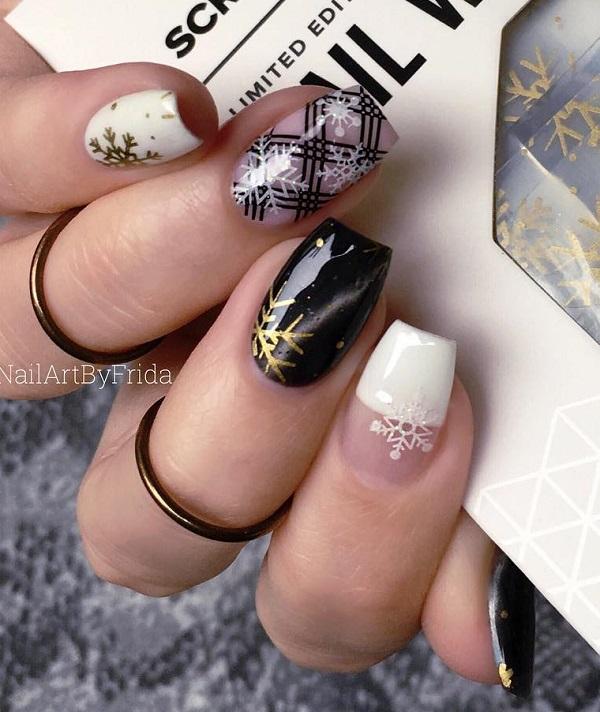 The black and white combination is eternal, so here is another idea of how to combine these two totally opposite colors.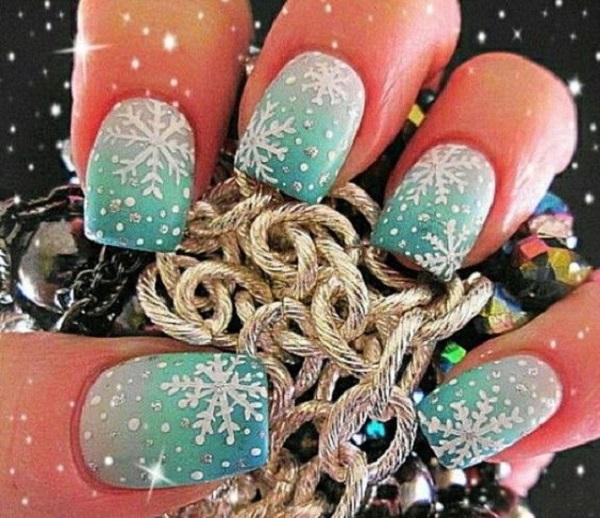 The gentle winter ombre – nails pass through all the tones from blue to white. Transitions are mild and the colors flow to one another.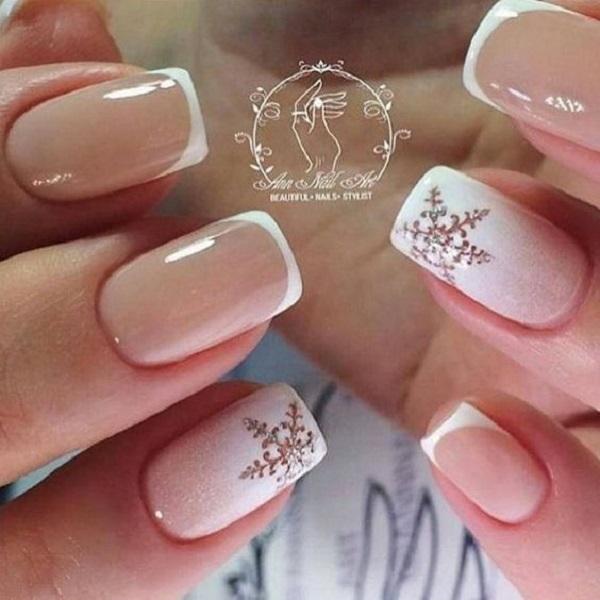 A slightly boring French manicure is enriched with this differently done one nail on both hands, what entire manicure makes more interesting and more revealing.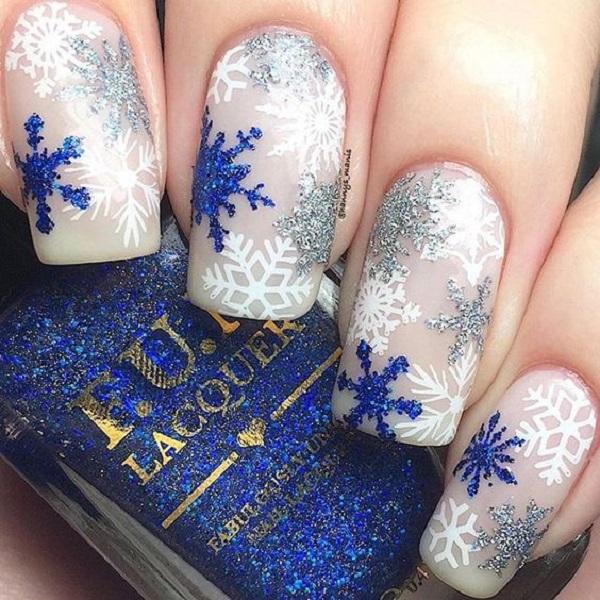 If you are a fan of gel nails or even lacquer only, make a pause between two manicuring at least a week. Nails will be grateful to you.