Autumn is the season of harvest, which reminds people of colorful landscapes, pumpkins and fallen leaves. Falling Autumn Leaves has been the subject of artworks, e.g., paintings by the Dutch painter Vincent van Gogh. So has fall been the popular idea for tattoo designs.
Falling leaves, one of iconic sign in Autumn, could be seen as metaphor by many people. Imagine that leaves represent opportunities. When you were walking in the fall and see all of the leaves falling from the trees and landing on the ground. They may represent opportunities all around you. Autumn pumpkin is one of Halloween Symbols. The scary face of the jack-o-lantern was used to frighten away evil spirits.
Fall leaves tattoos are mostly inked on sleeves in realistic style. Some of them are tattooed on the back and neck. If you are looking for inspiration about fall tattoos, here's a list of 40 examples.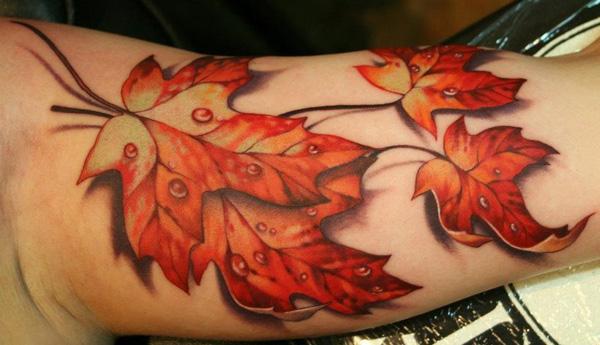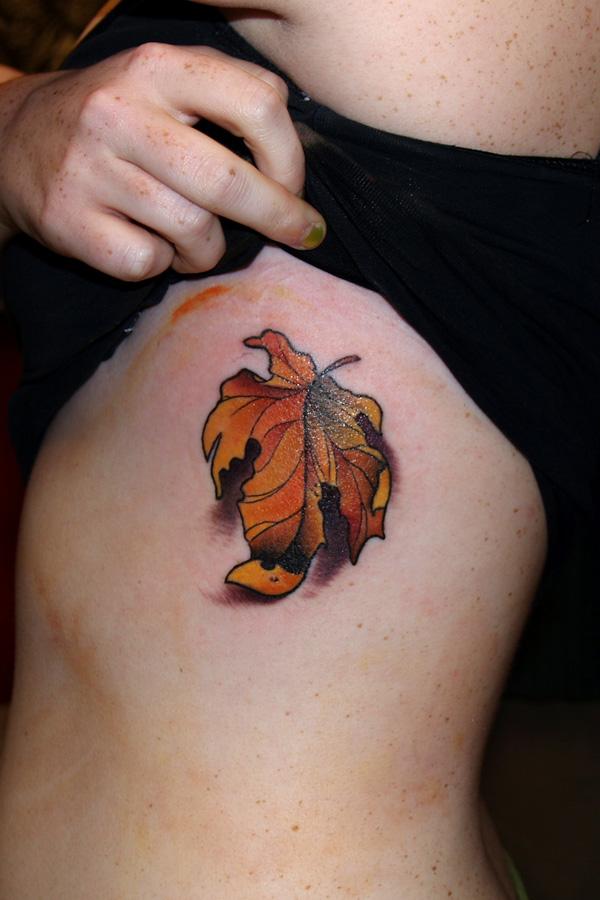 Fall Leaf Tattoo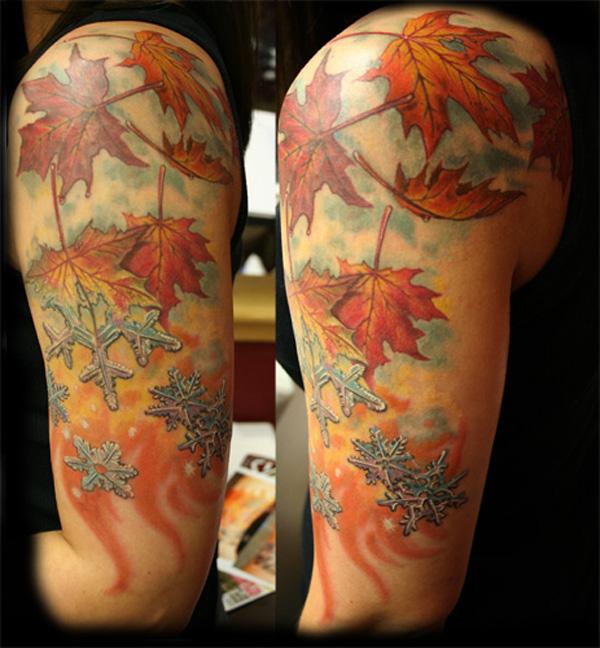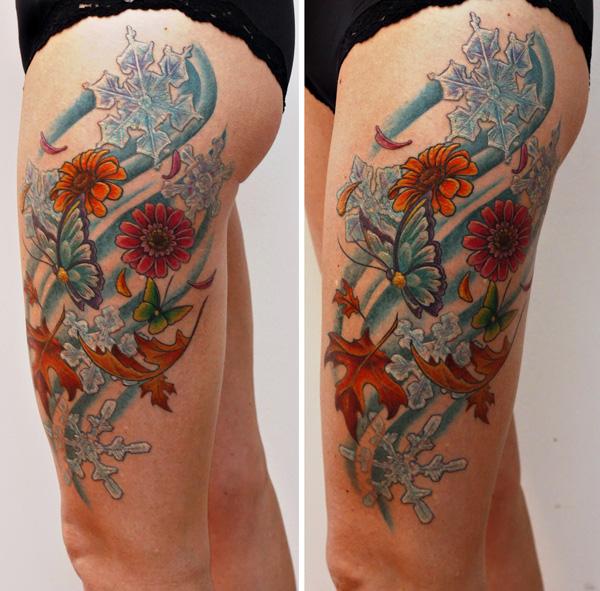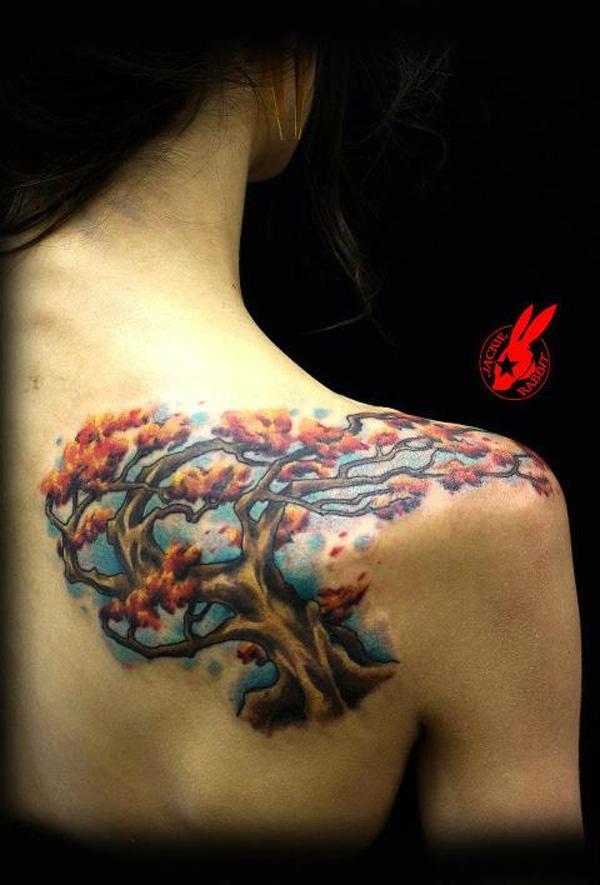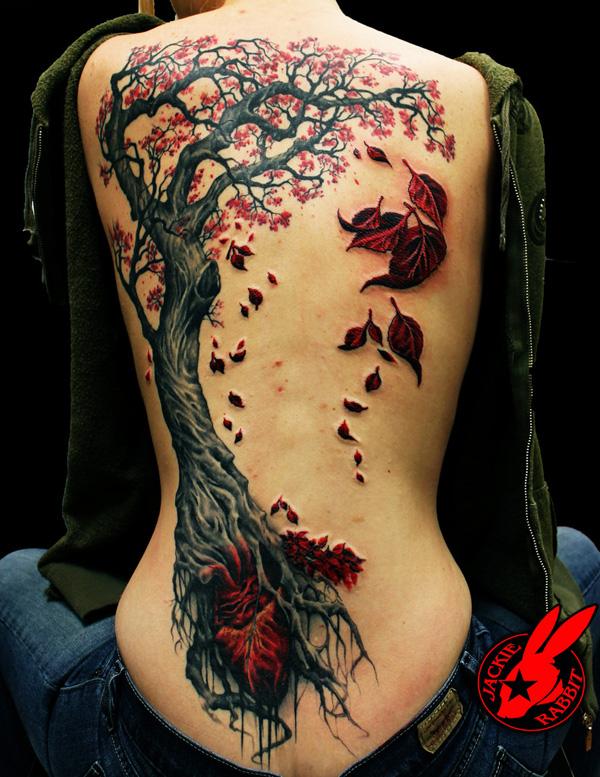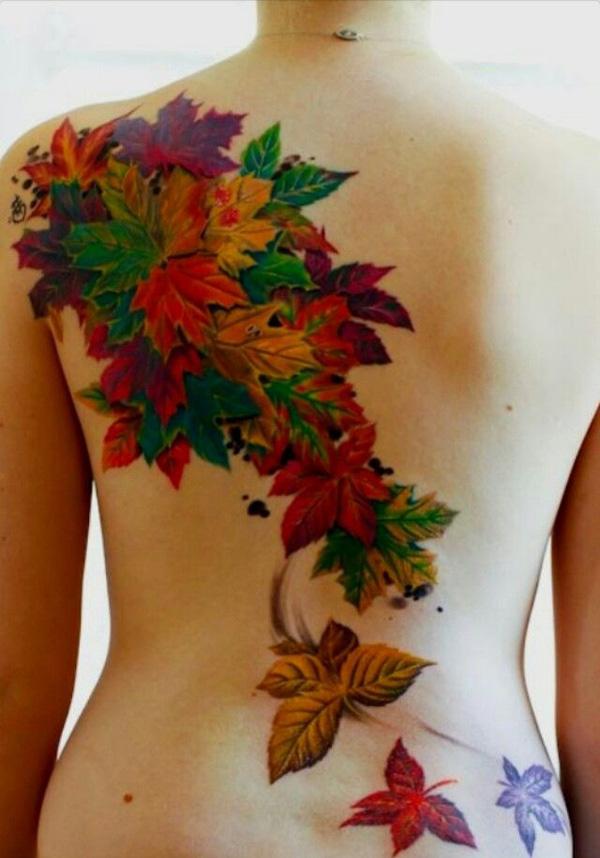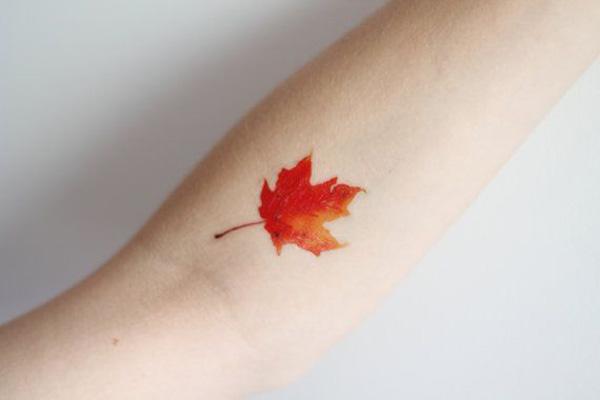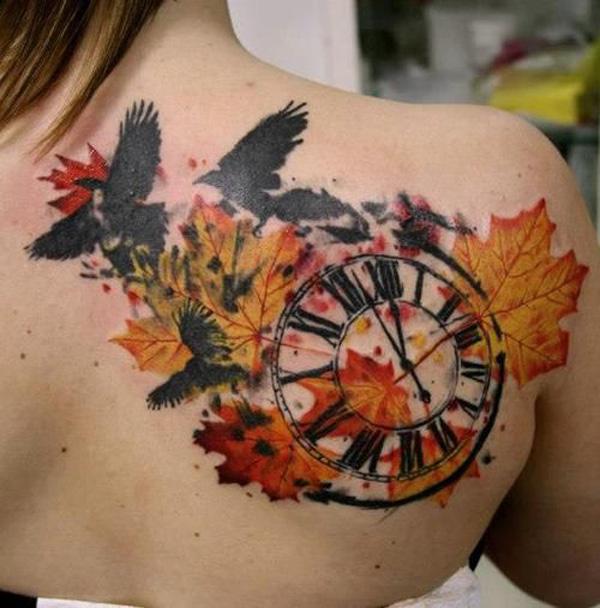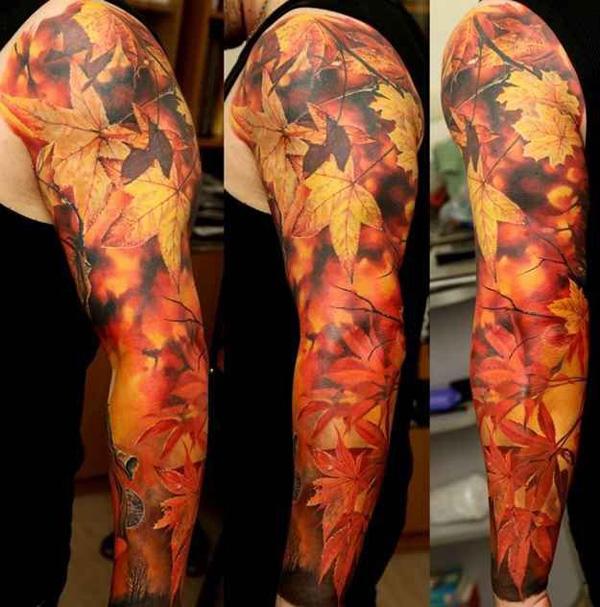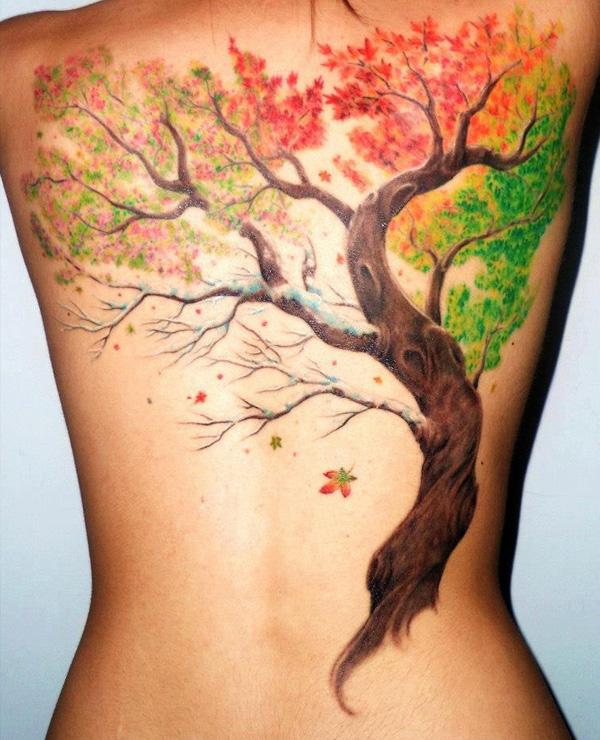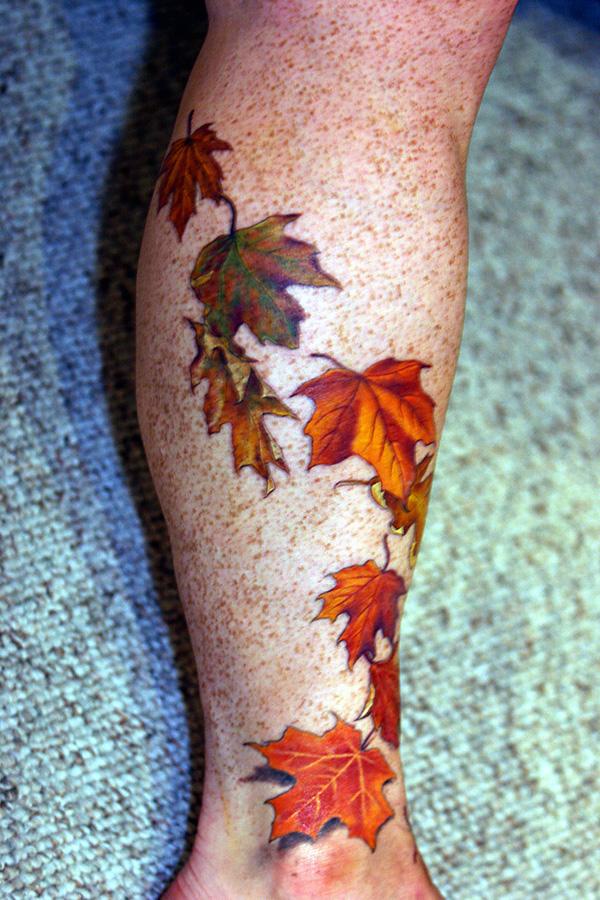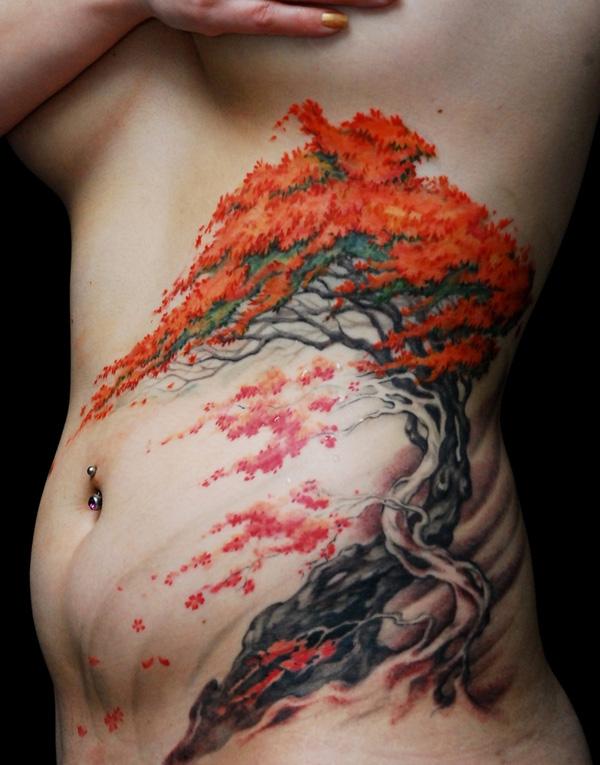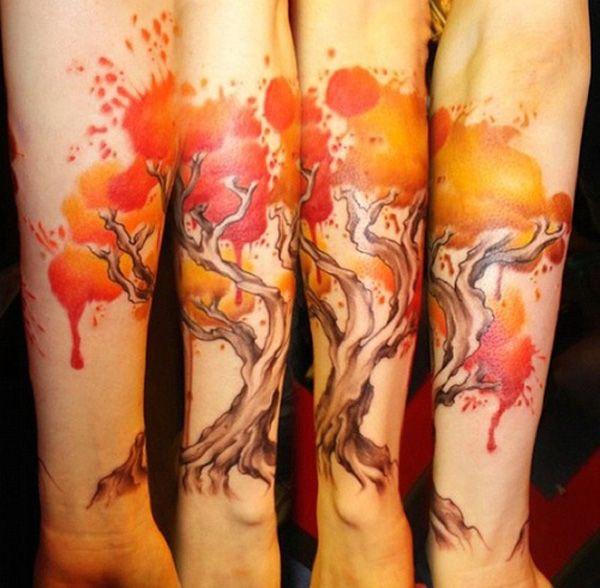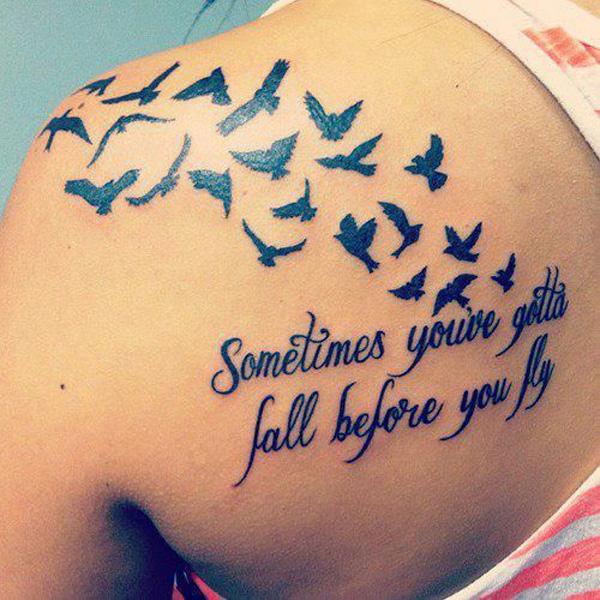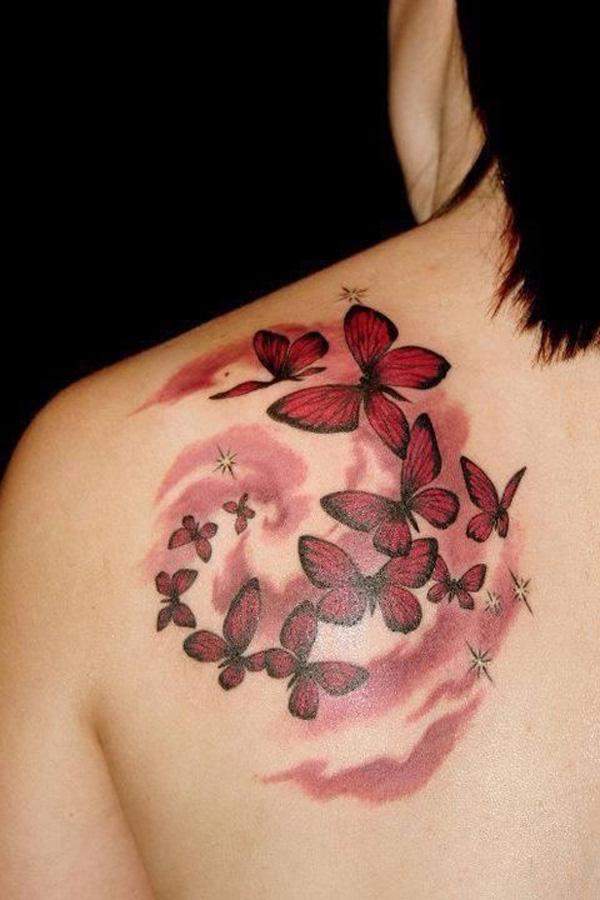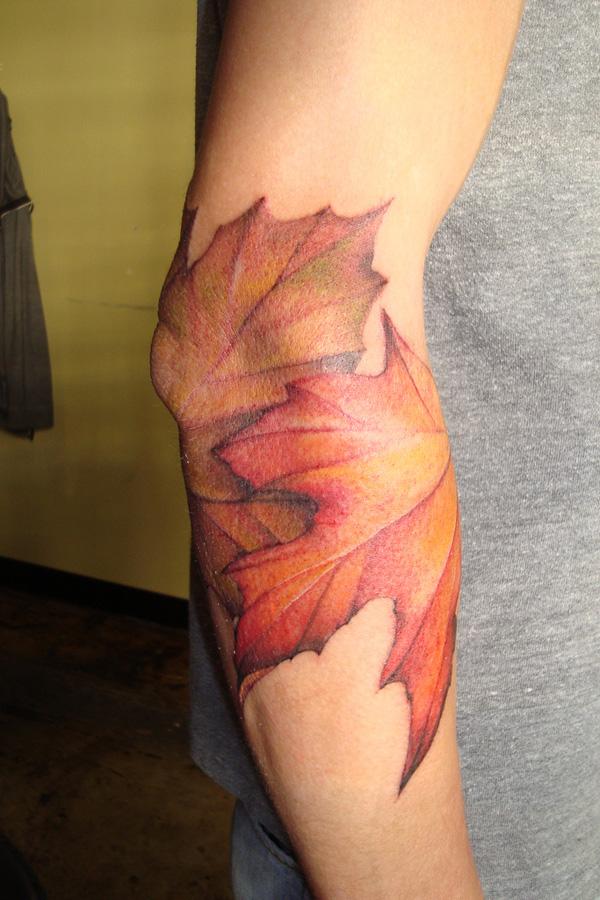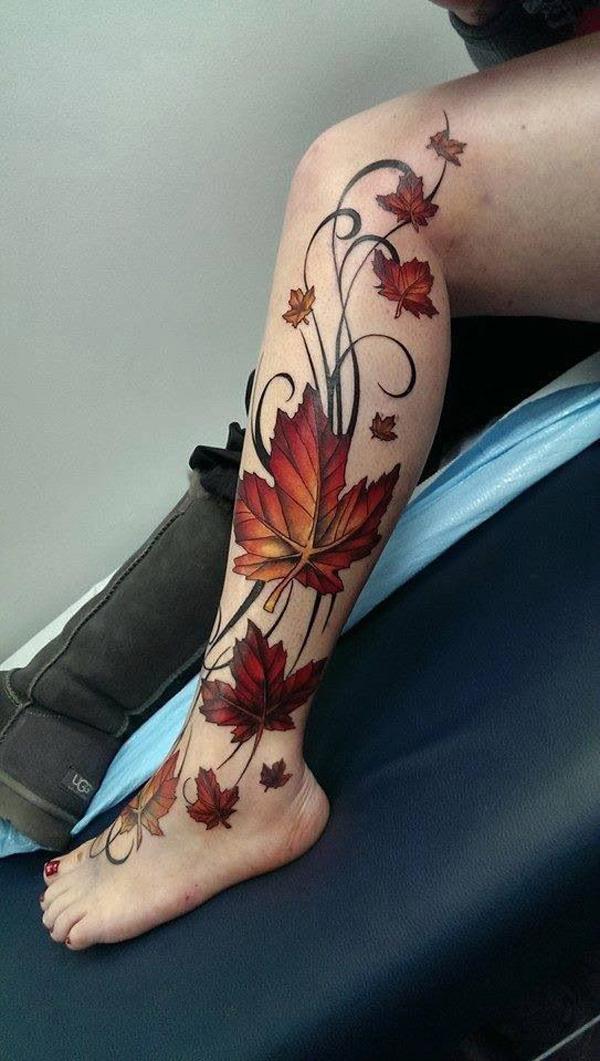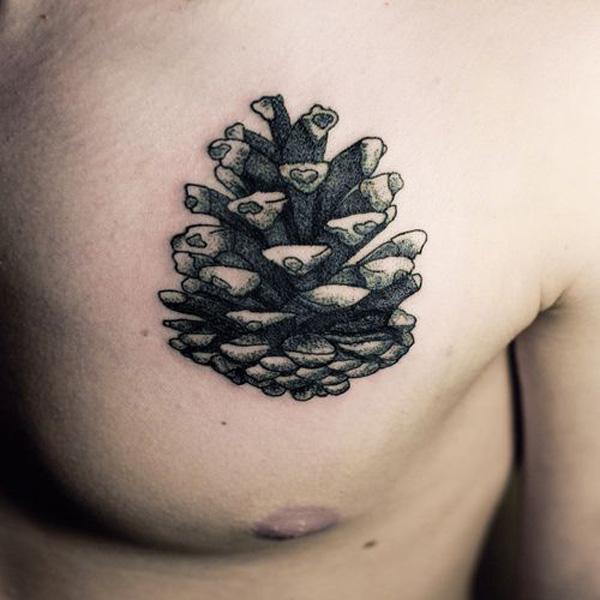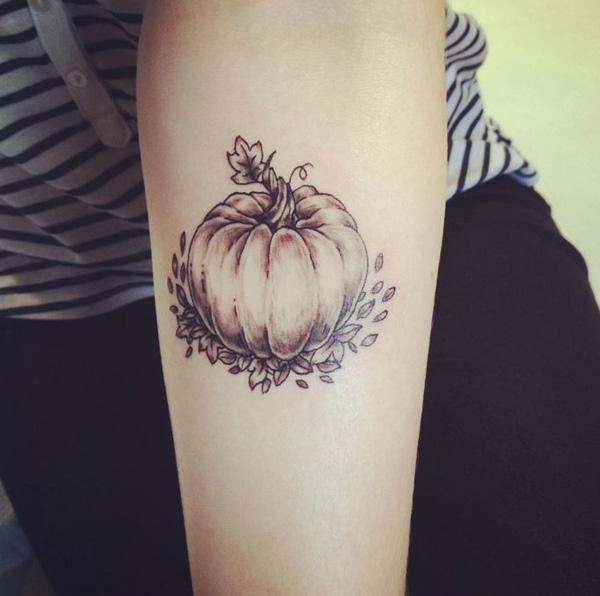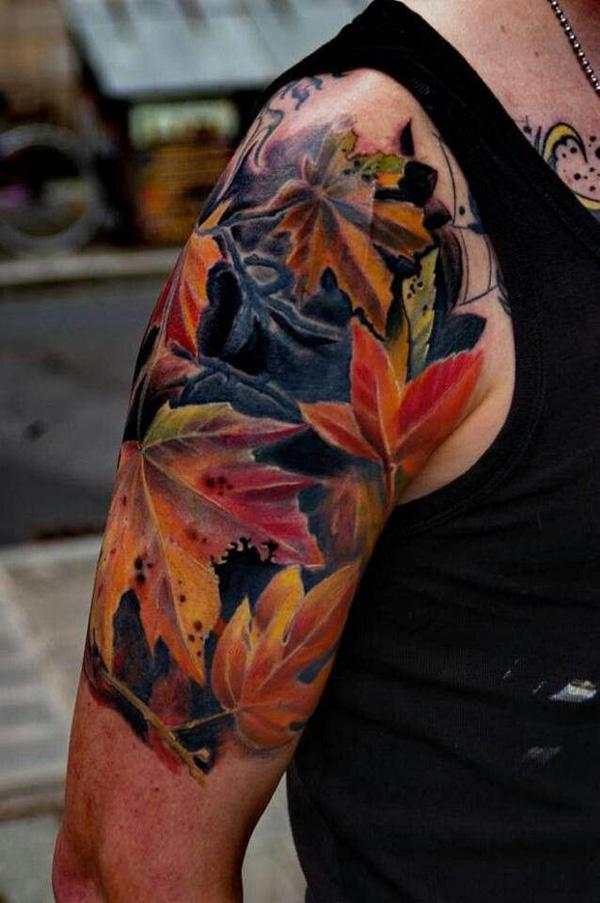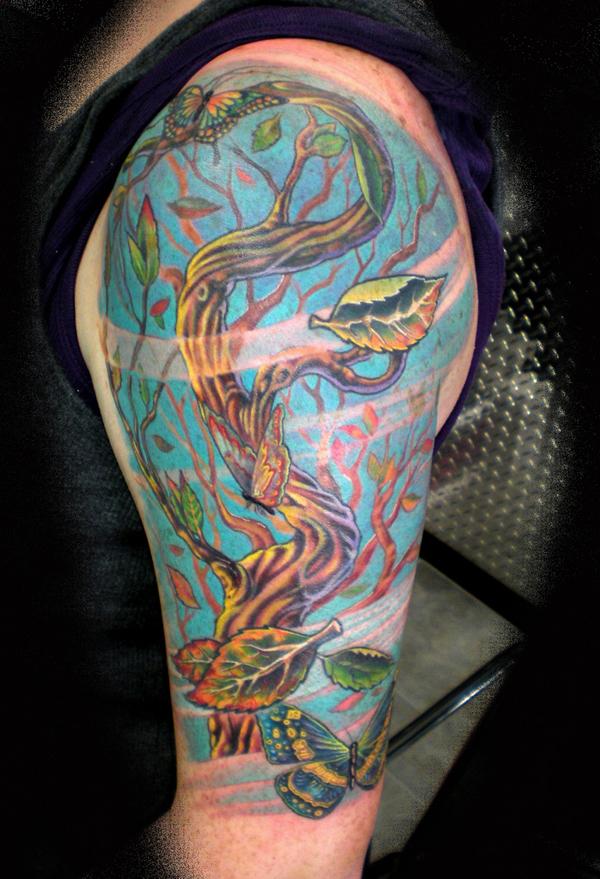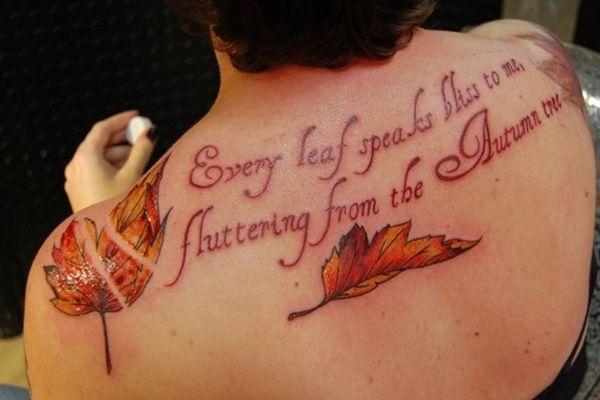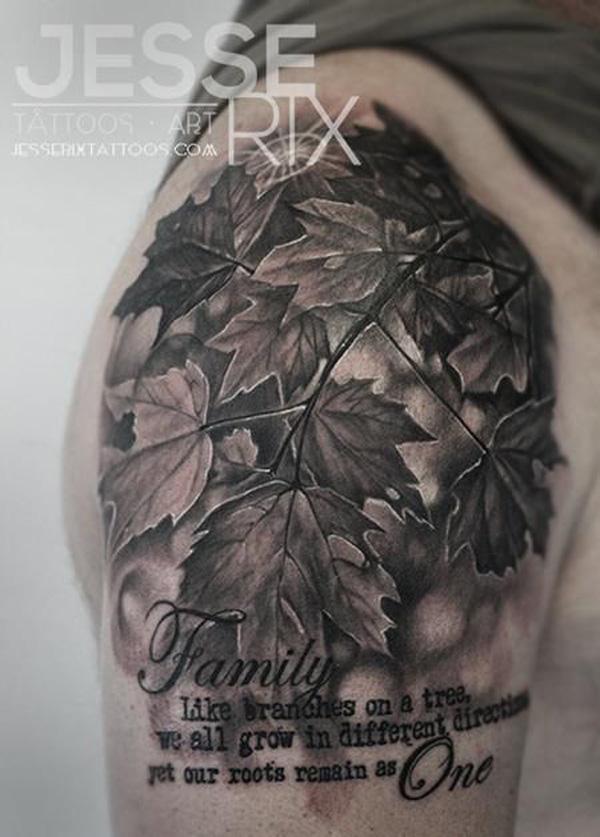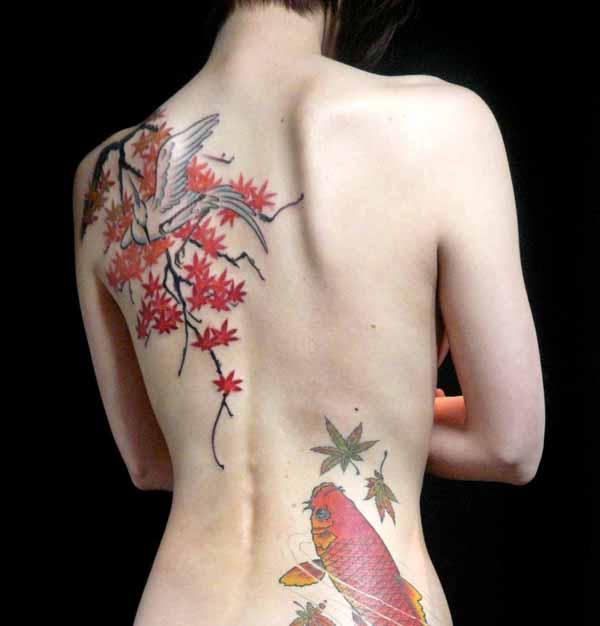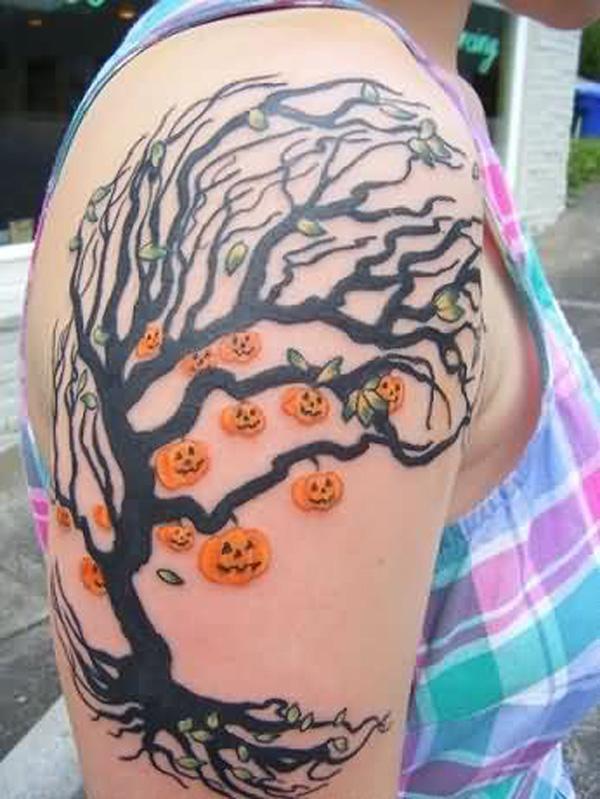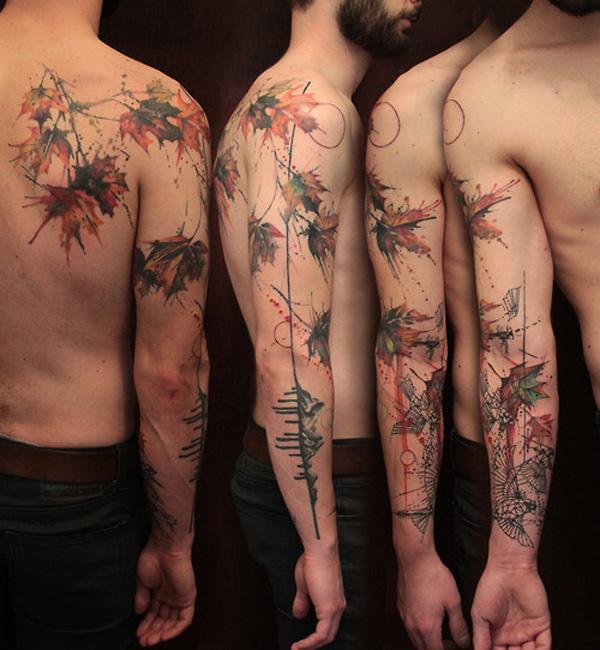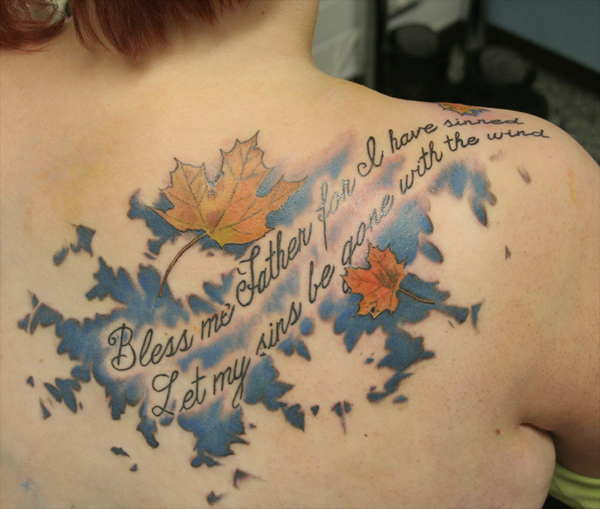 Autumn tattoo
Bless me father, for i sinned. Let my sins be gone with wind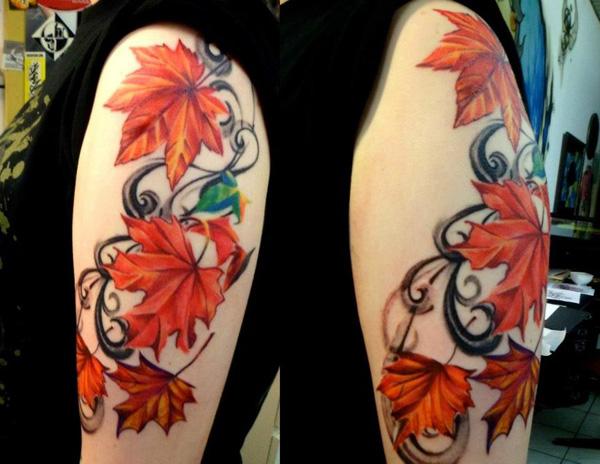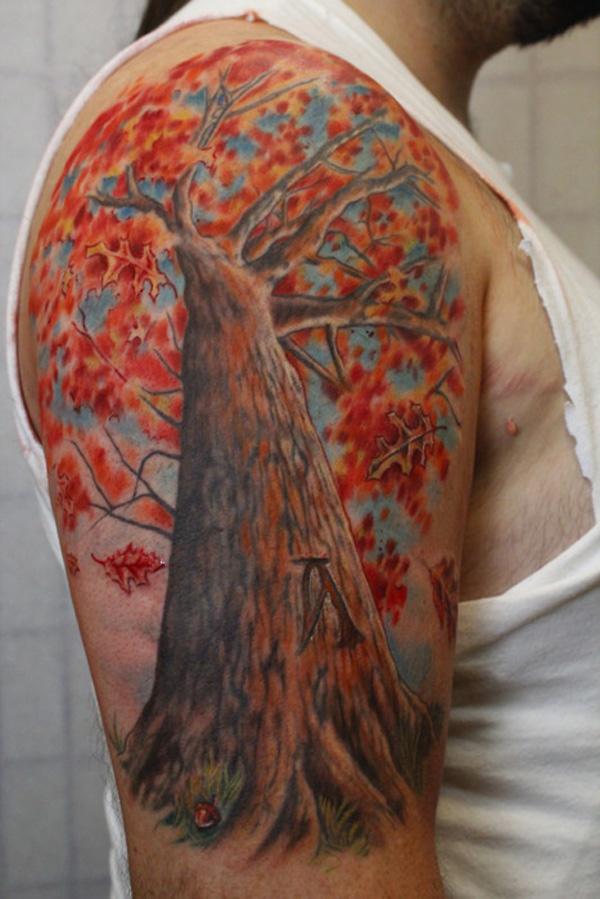 Autumn Tree Half Sleeve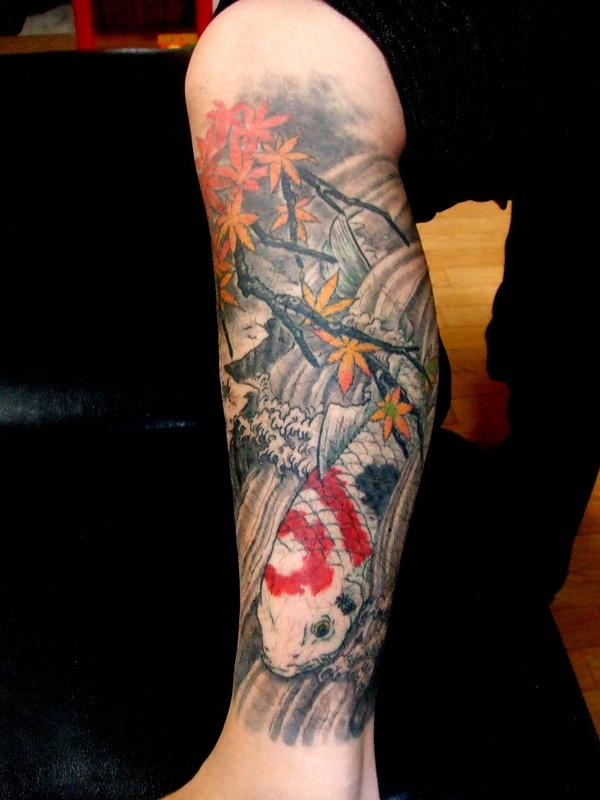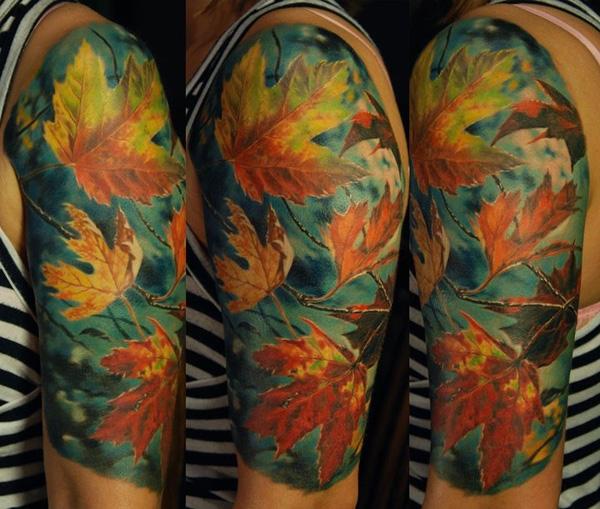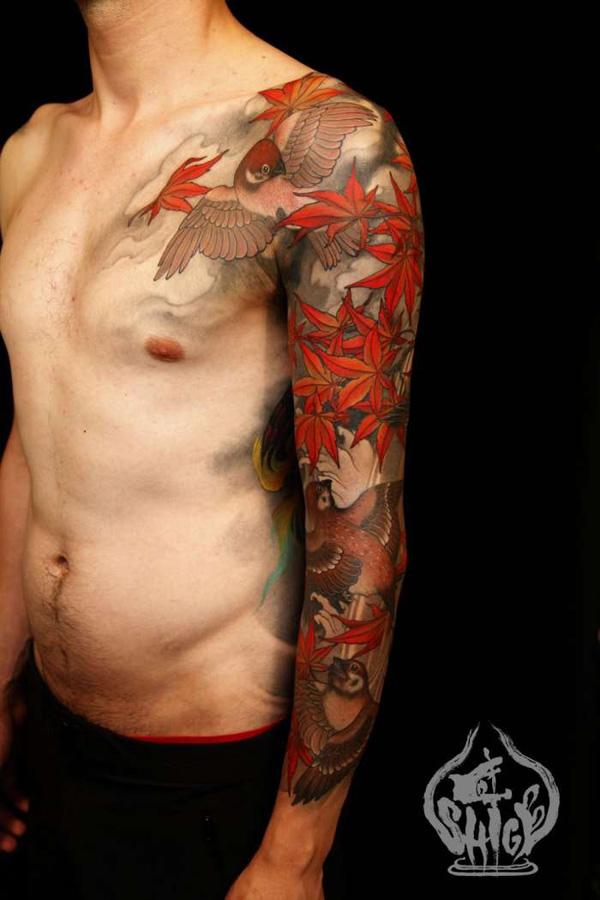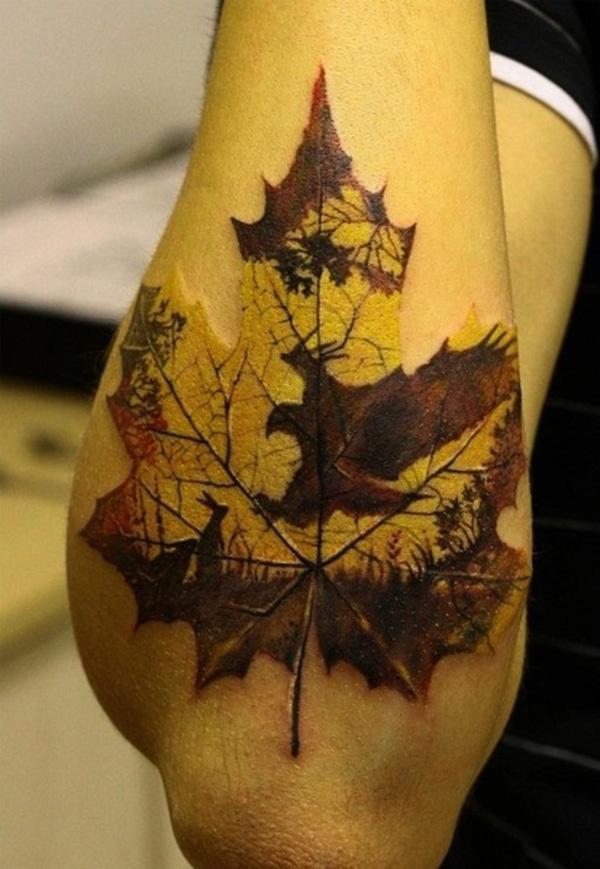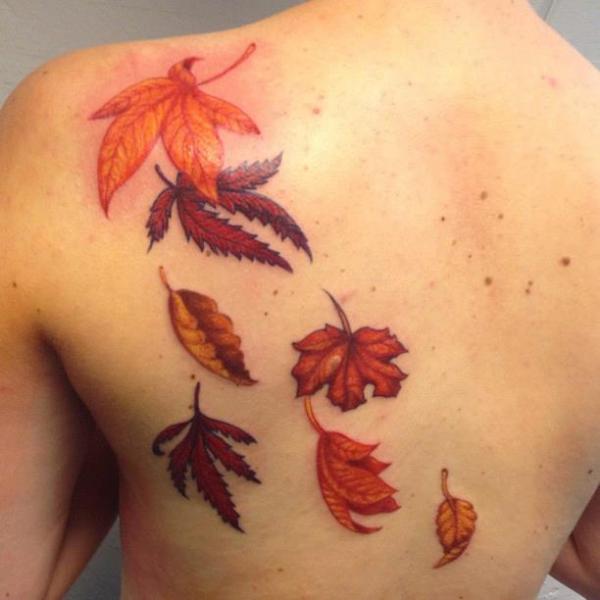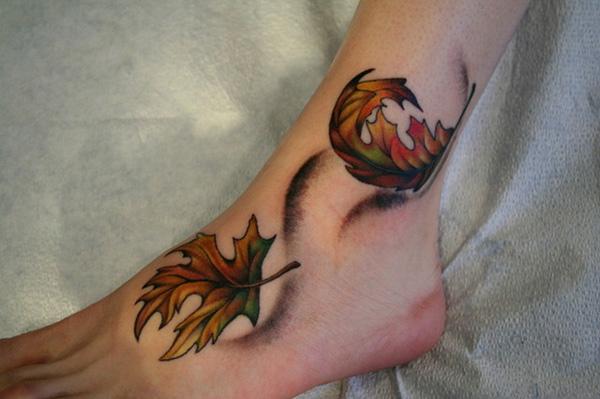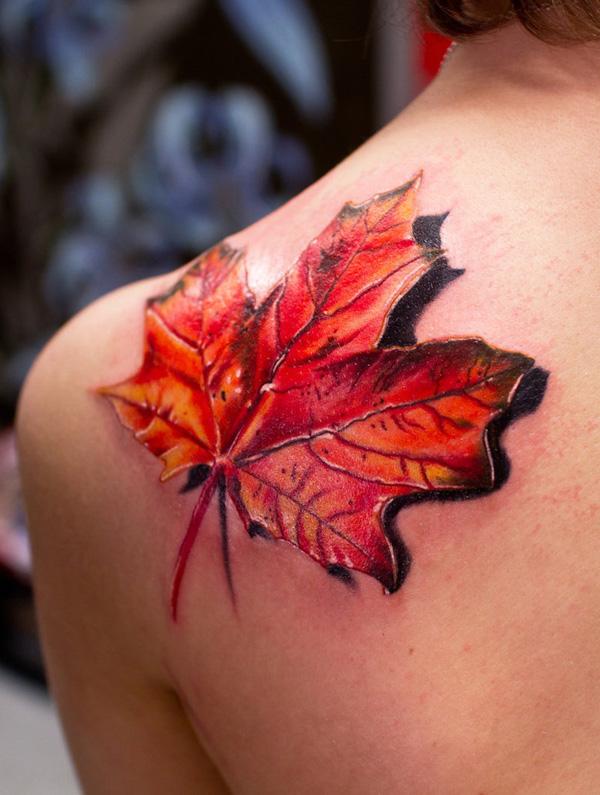 Fall Tattoo