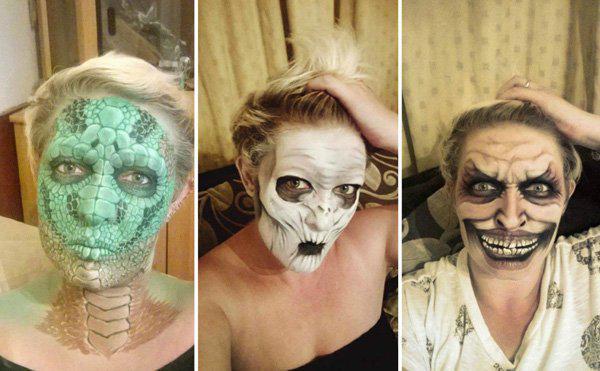 Halloween makeup idea for man
Creepy and detailed makeup techniques that you can use. The styles are in snakeskin, pale old woman and creepy smiling man themes.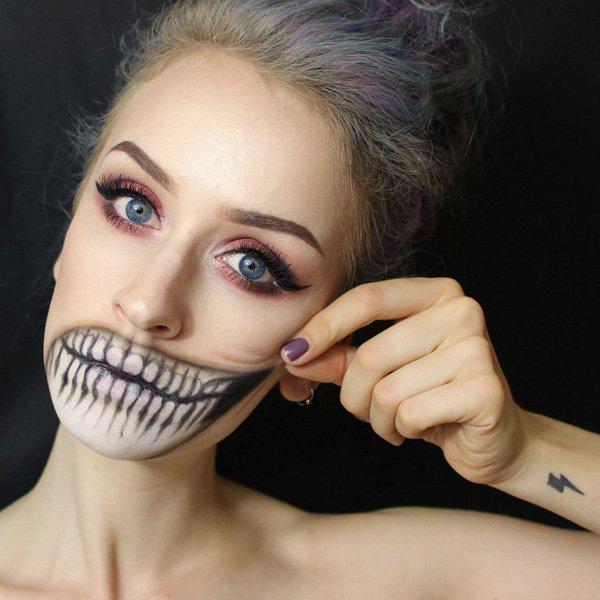 Exposed skeleton smile makeup for Halloween. If you want to make a scary statement but at the same time look normal then this is the look you've been looking for.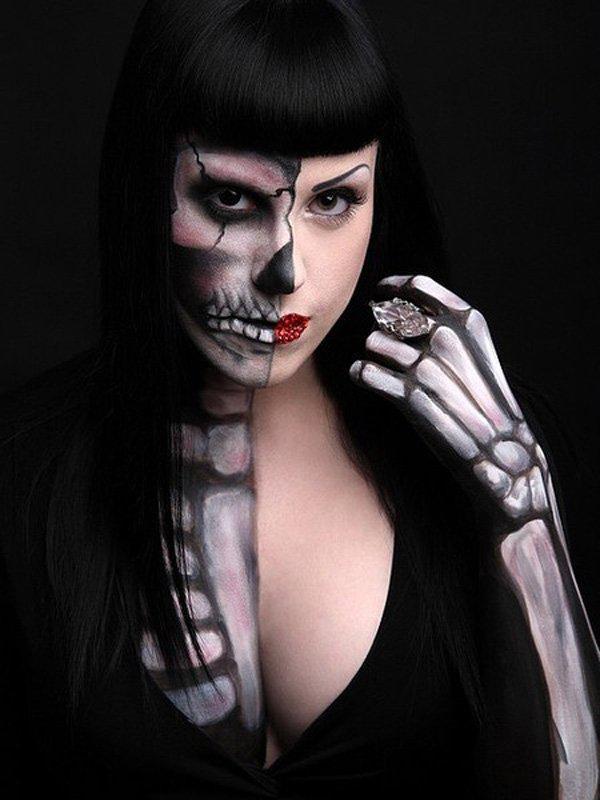 Half exposed skeleton makeup. Give a glimpse of your inner creepiness with this half body and face paint makeup perfect for Halloween parties.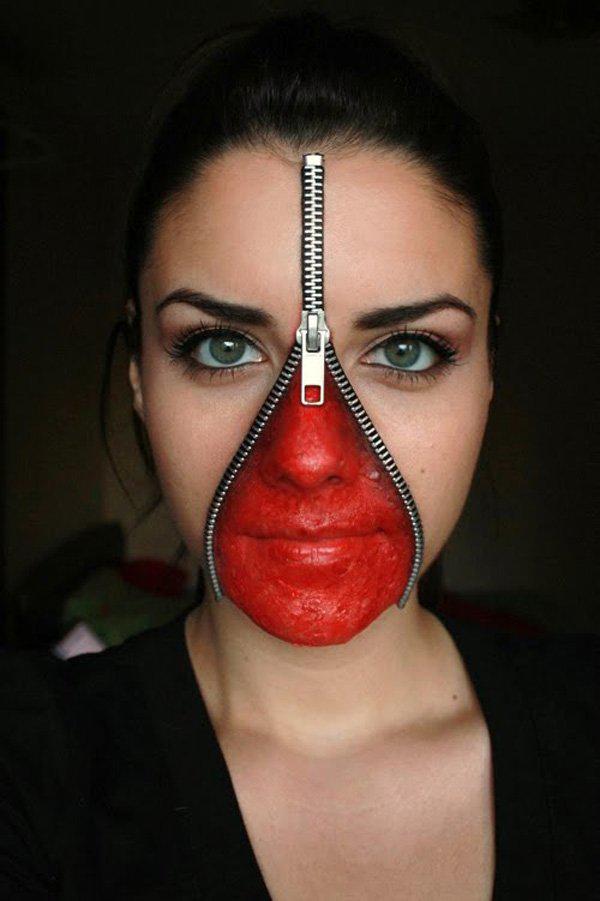 Exposed human meat Halloween makeup. Use a single zipper wrapped around your head that opens on bright red meat paint on your face. If it helps you can also add a bit of prosthetic on the bumps of the meat to make it look more realistic.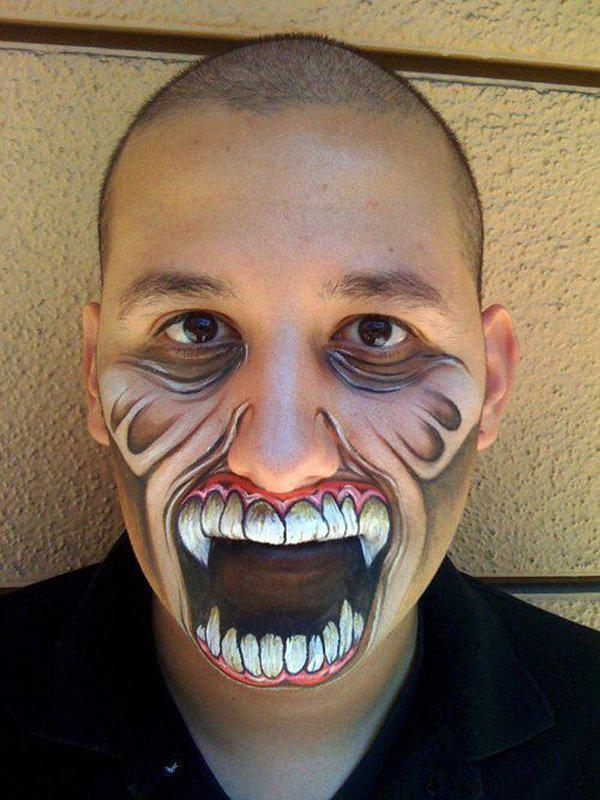 Screamer Halloween makeup. This Halloween look uses the lower half of the face for the mouth and cheek face paint. The fangs and cheek are drawn in detail all the way down to the chin.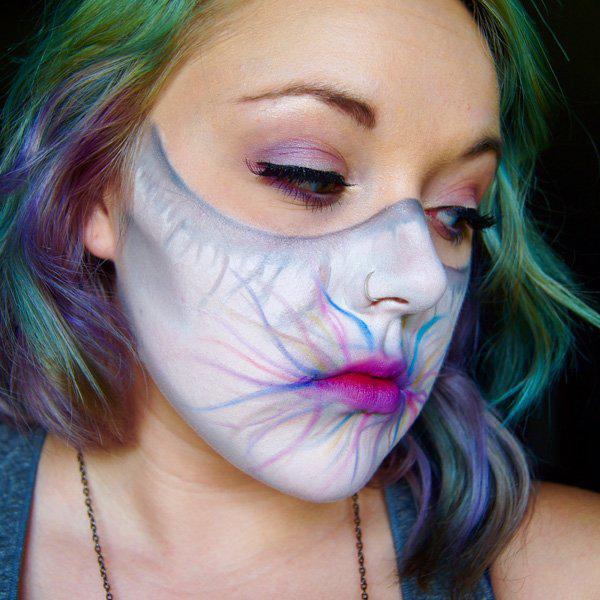 Techno-colored Halloween makeup theme. Using glitter eye shadow and face paint in neon colors, you are able to create vein like protrusions from the lips reaching up to the cheeks. This is definitely an eye catching makeup technique.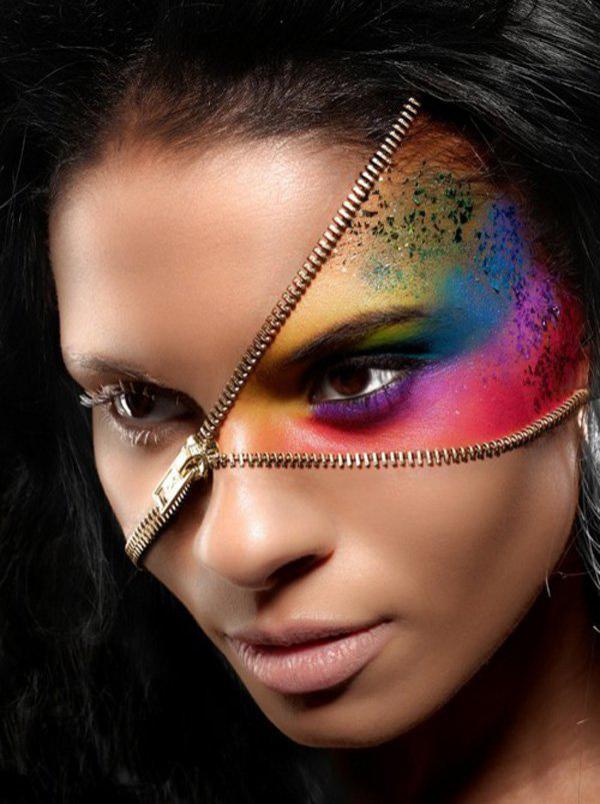 Zipper themed makeup for Halloween. This look uses a real zipper fastened around your head while creating a rainbow themed half face paint design topped with glitter for effect.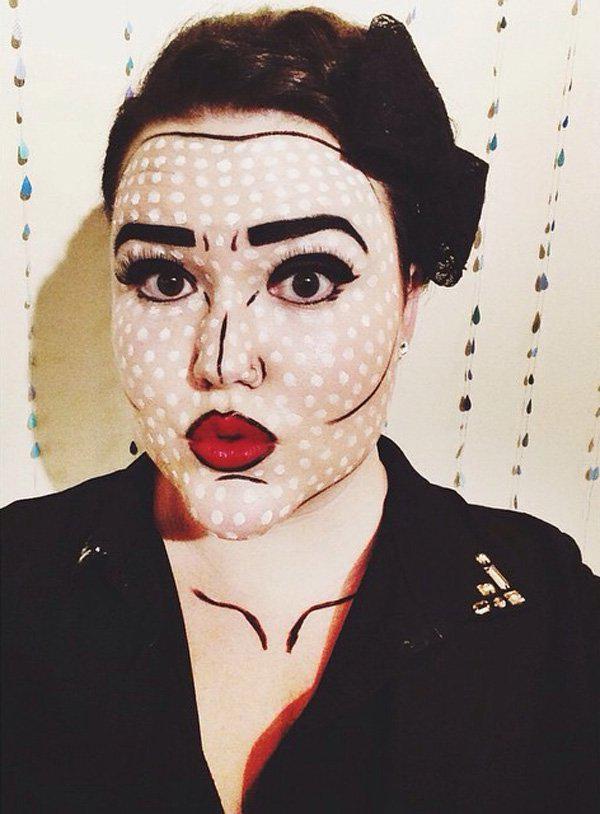 This look is a 2D cartoon character inspired makeup. Make your face look as flat as possible and add bold black strokes to emphasize the 2D effect. Add a bright red lipstick and stand out long eye lashes and you are good to go!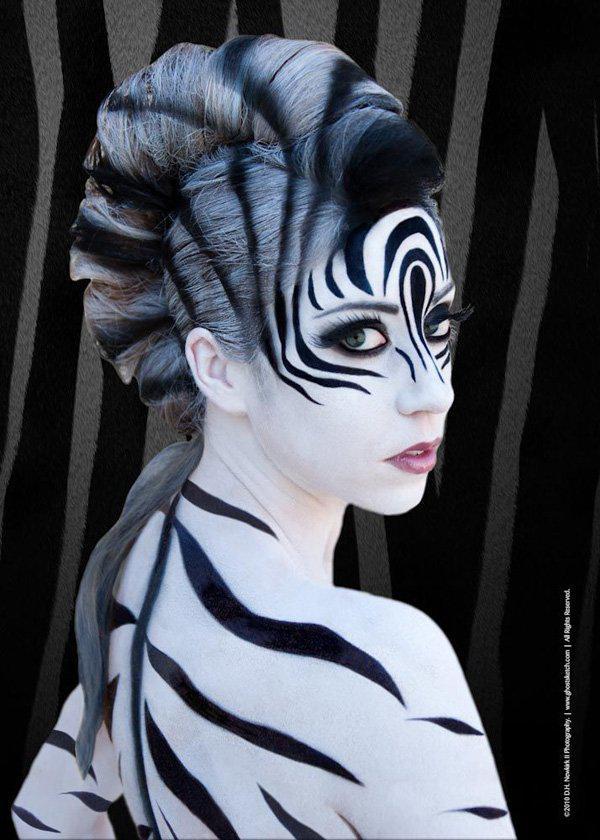 Zebra inspired Halloween makeup
Tuning your inner animal instincts? Cover your entire body in black and white face paint depicting a zebra's coat and stripes.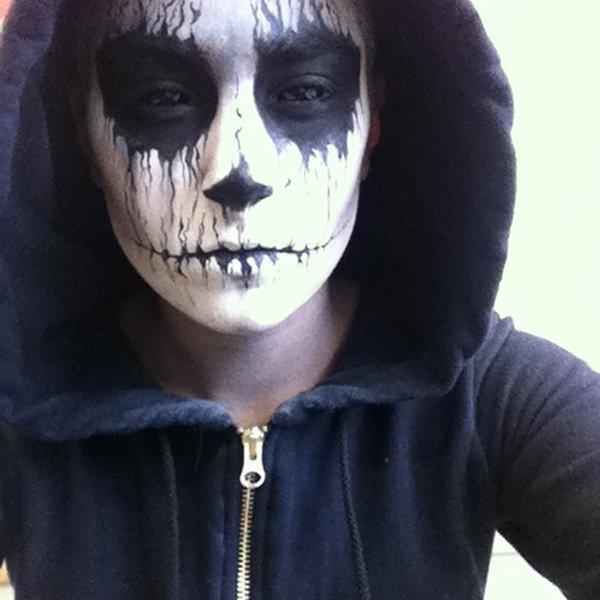 A night before Christmas inspired look. Simple yet spooky and definitely perfect for Halloween.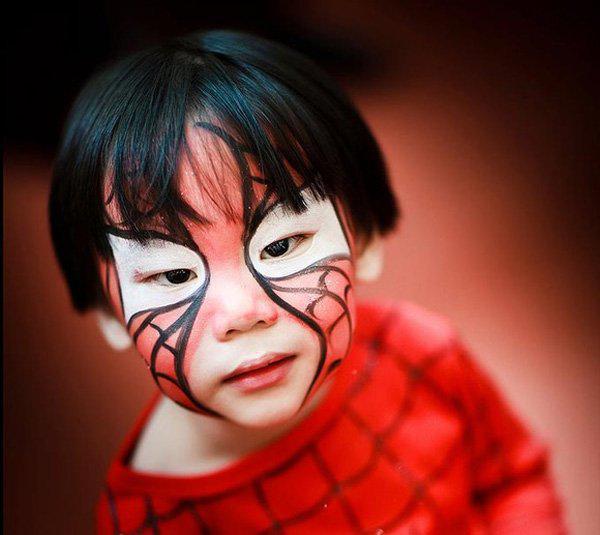 Spiderman makeup for Halloween. Got no time for a mask? Face paint your spidey mask on with just a red, white and black for the web design and whites of the eyes on the mask.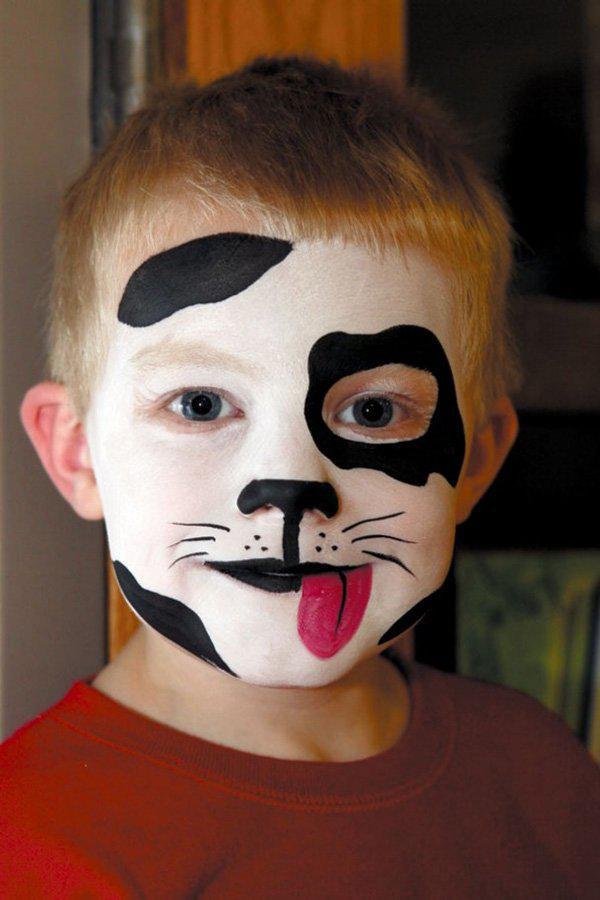 Dalmatian inspired Halloween mask. Love dogs? Get creative with face paint makeup and draw Dalmatian spots, a cute doggy nose and a tongue to complete the canine feel.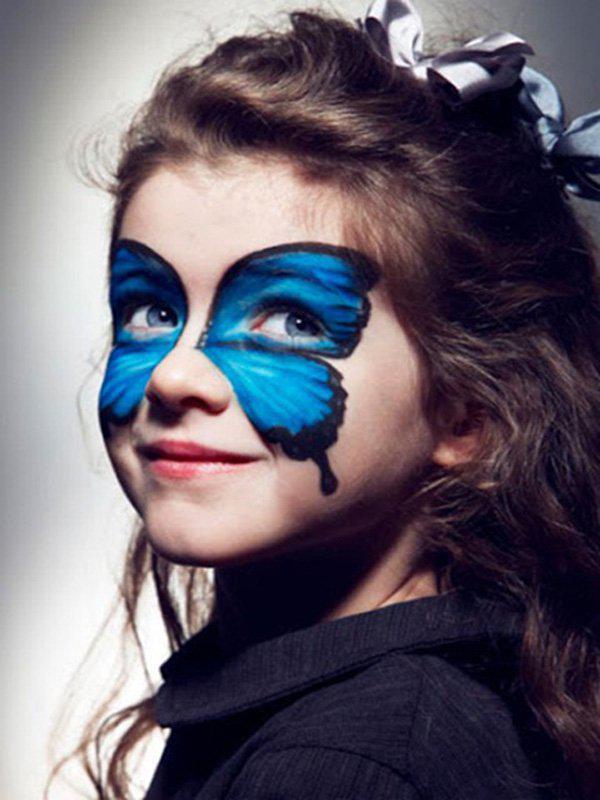 Butterfly wings themed Halloween makeup
This look is great for kids since it can also go with just about any costume.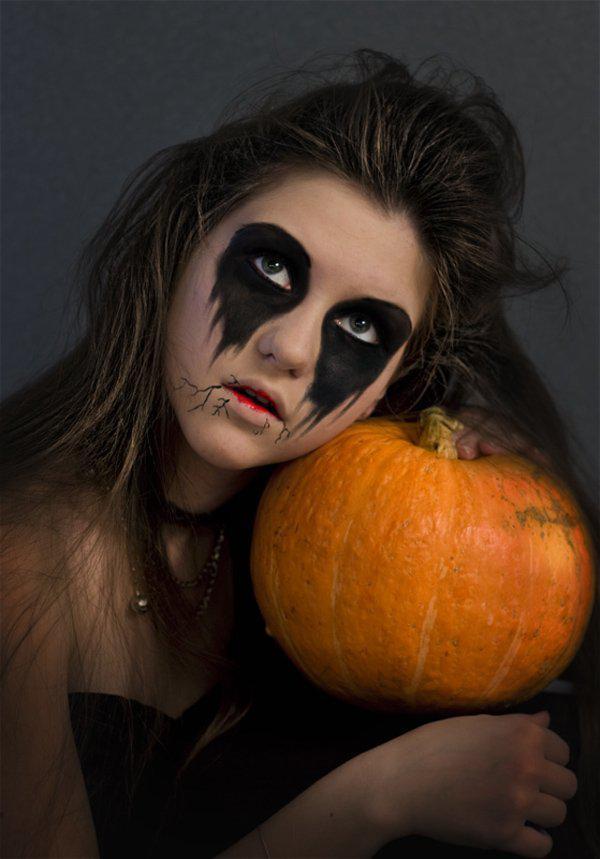 Cute and spooky Halloween makeup
A simple yet great looking makeup technique that you can use for any type of Halloween costume.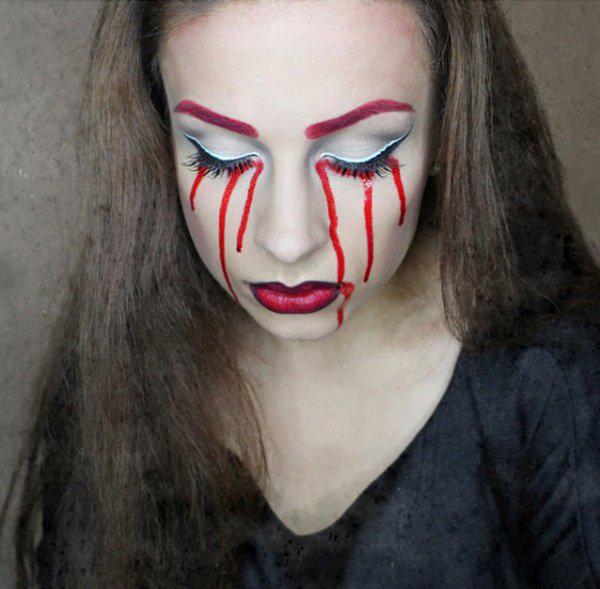 Play around with bloody red tears with this Halloween inspired makeup. Use shades of pale white, dark red and silver to enhance the eyes.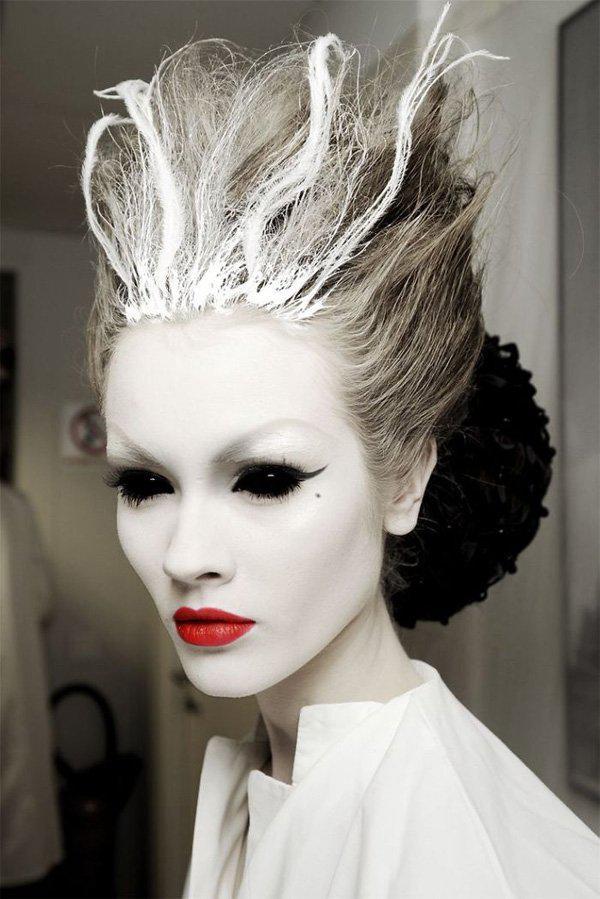 Ice Queen Halloween Makeup
Be the Ice Queen with this mystical looking makeup. Paint your face off white along with the eyebrows and use bright red lipstick to make your lips stand out. Enhance the ghastly effect with black sclera lenses.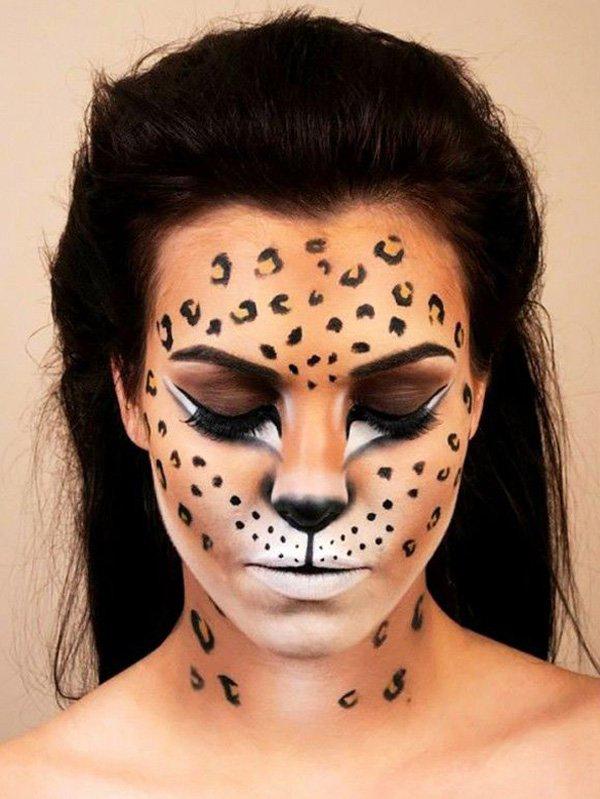 Leopard print inspired makeup. Animal face paint makeup has been making its rounds even from before. Treat yourself to a leopard print makeup this Halloween.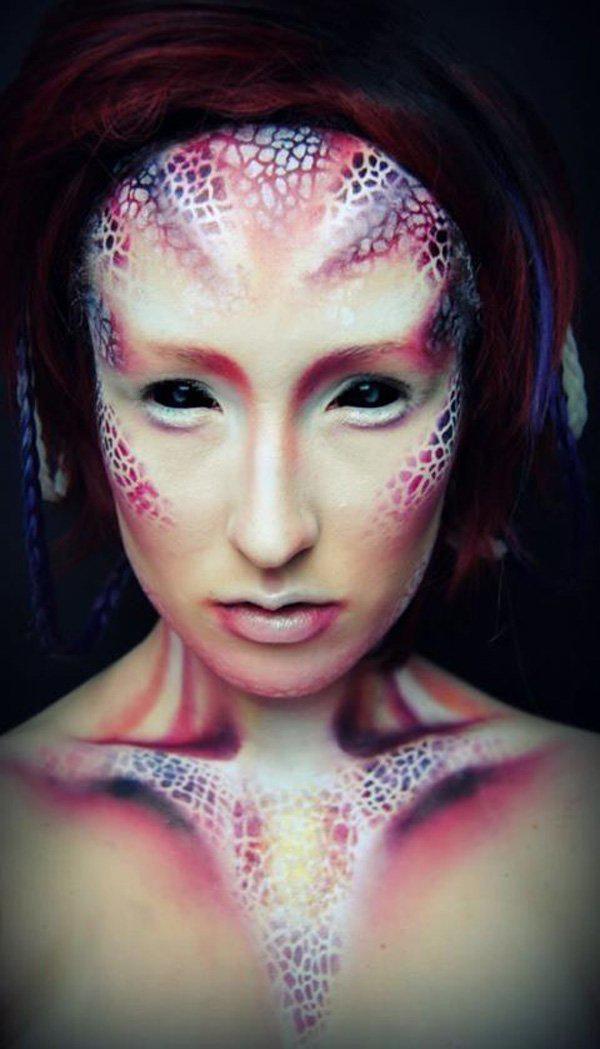 Get this out of this world makeup look for Halloween. Paint on multicolor scales throughout your face and enhance your look with help of black sclera lenses to give that alien-like vibe.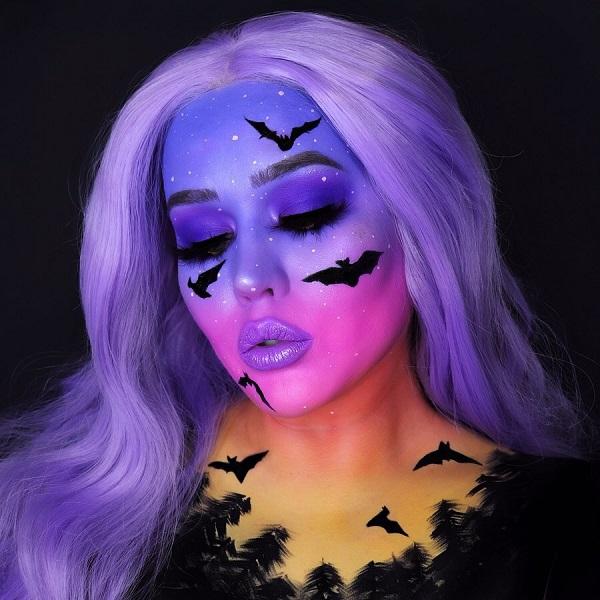 Turn your face and body to a mysterious fantasy by trying the amazing design, which features black bats flying from the forest to the starry sky. The eyebrows, eyes and lip are blended into landscape smoothly. The color of wig is used to accent motif of the design.