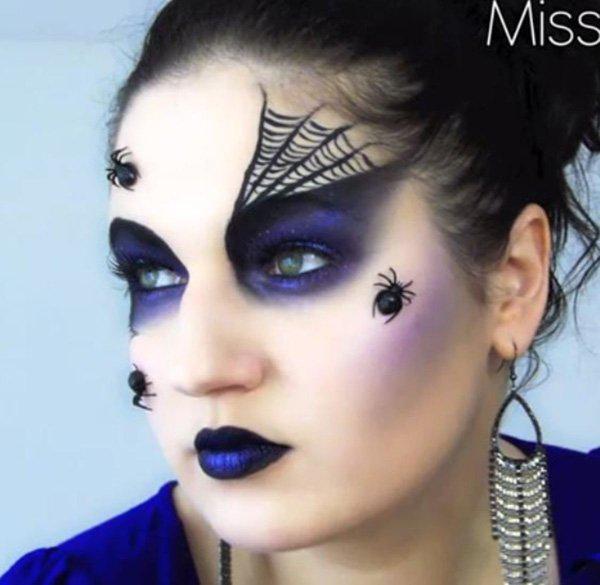 Spider web inspired Halloween makeup
Draw webs and little spiders on your face with help from makeup and its prowess. Make the most out of creating those dark blue smoky eyes which transform into a web.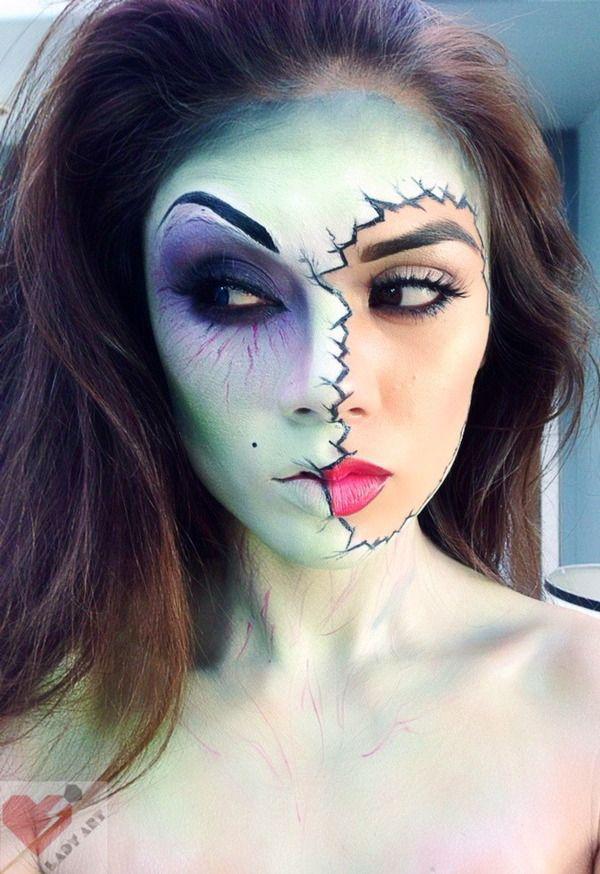 Gorgeous looking Halloween makeup theme. This has an air of corpse bride into it and works perfectly with the cracked double face and sheer contrast of the living and the dead.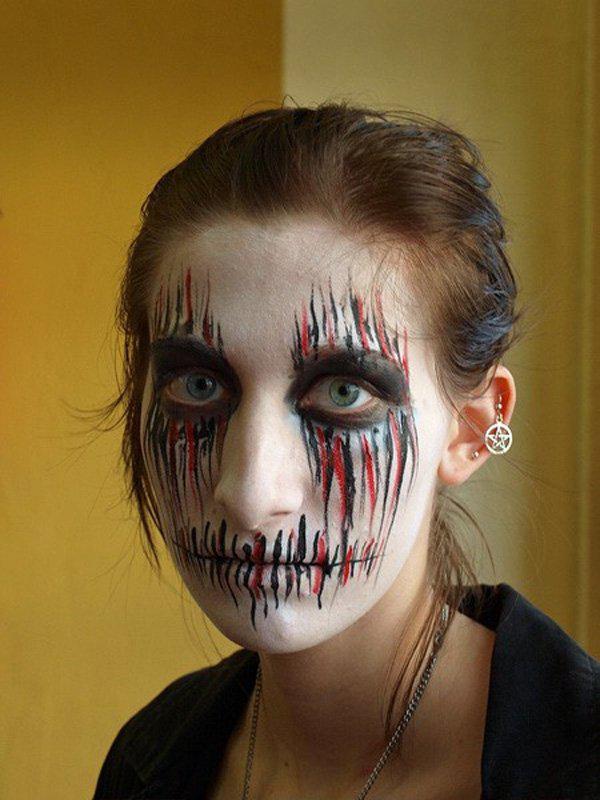 Red and black Halloween makeup. Very simple yet eye catching look. Cover your face in mass numbers of red and black eye shadows depicting stitches and blood on your face.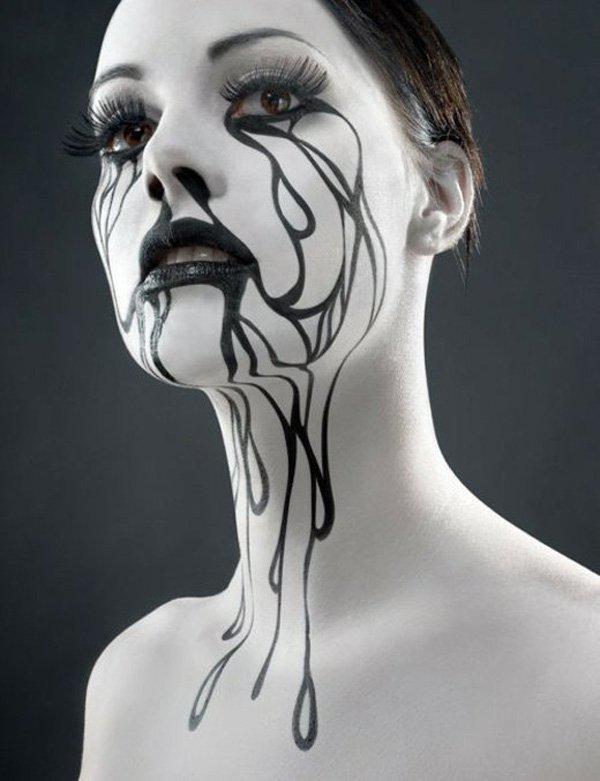 Be spooky yet classy this Halloween with this makeup inspiration. Using black and white makeup, draw intricate lines interconnecting on your face and neck to create a wonderful illusion of overflowing black tears.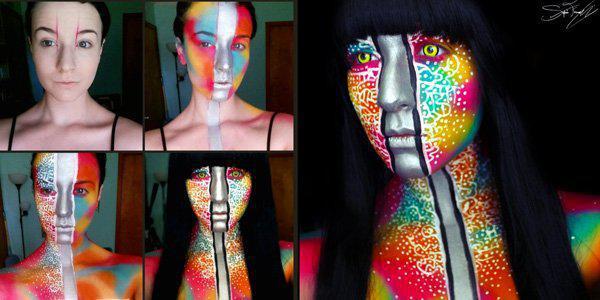 Cool Halloween makeup for women
Modern android Halloween theme makeup. If you have a penchant for the out of this world then this neon inspired makeup will definitely fit you well.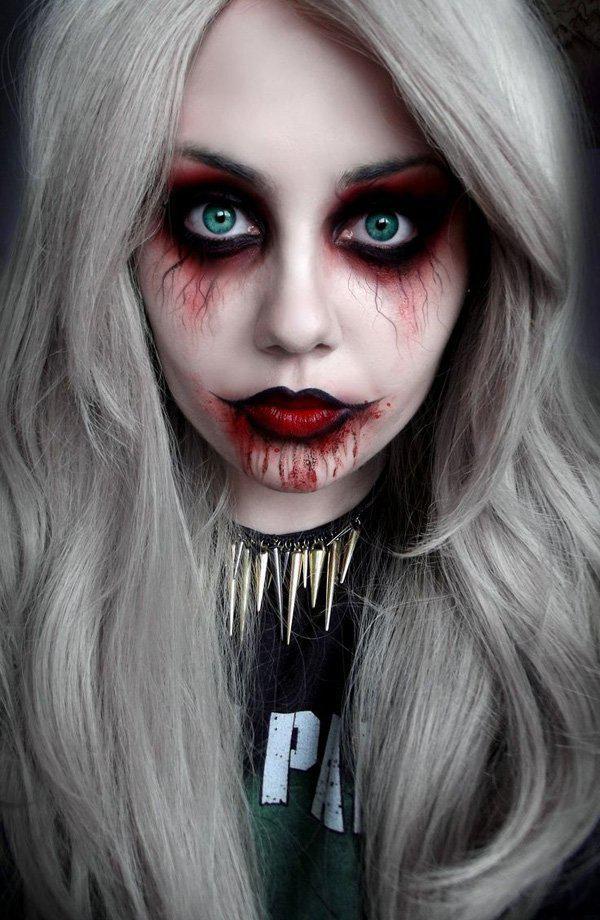 Vampire inspired Halloween makeup. Vampires will never be forgotten on Halloween and this is the perfect look that you can go for with your vampire costume. The color combination of black and red blushes makes a good resemblance to blood and veins running through the body in a creepy way.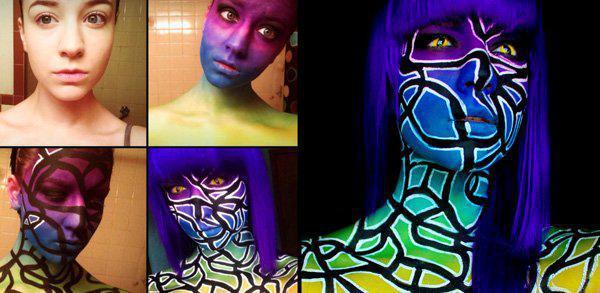 Another neon inspired makeup idea. Since Halloween night is celebrated at night you might want to stand out and be noticed from afar. This rather attention getting look sports gradient neon colors that overlap each other amidst dark and bold cracks all throughout.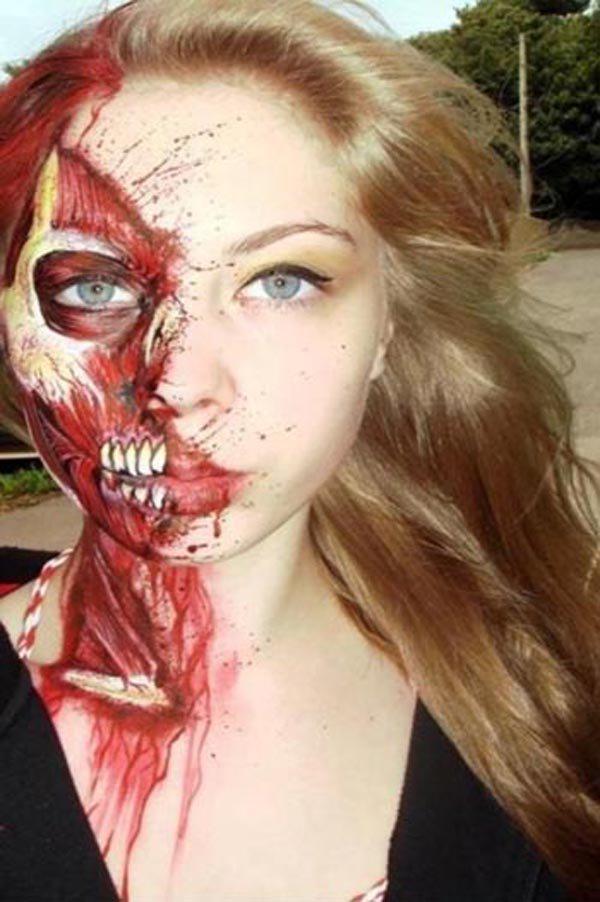 There is nothing much more interesting and creepy than the human anatomy. Human insides the makeup theme will surely make you cringe. The realistic details on the makeup are truly a work of art.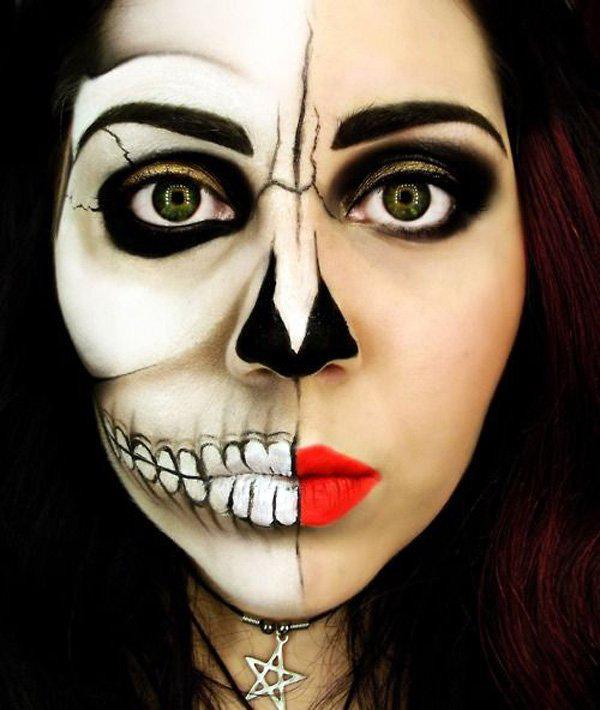 Half woman, half corpse design. This is a good theme when you want to show two sides of the story. The details are creatively drawn and the drama between the faces can clearly be shown.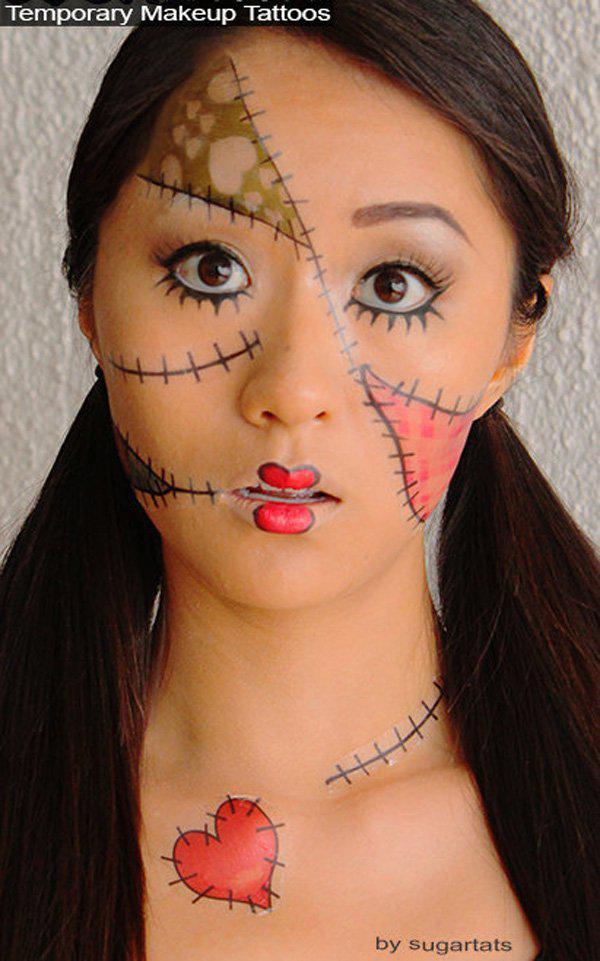 Early Halloween makeup
Stitched up Halloween make up. If you don't want too much foundation on your face you can always go with this simple stitched up style.

Candy cane slash skeleton girl Halloween makeup. Looking crazy is in when it comes to Halloween, but you should not only try look crazy, but look good while being crazy just like in the image.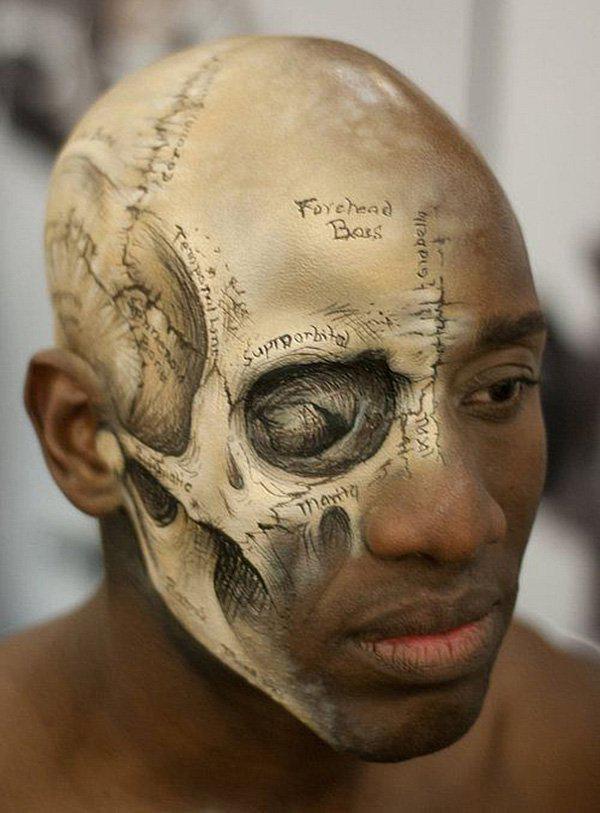 Exposed Skull
A very detailed exposed skeleton make up. The combination of nude shades and black lining help make the contours of the face look more vivid and recognizable.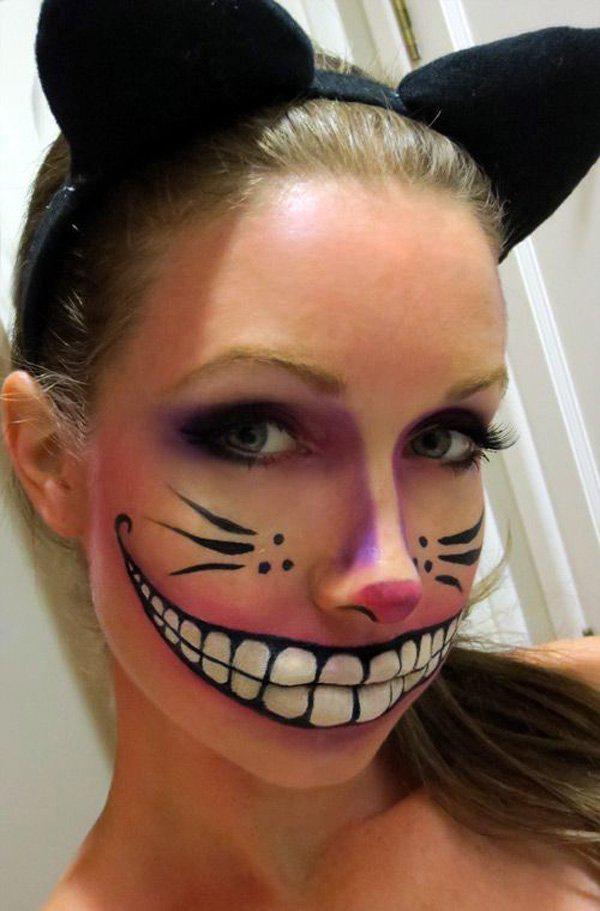 Cheshire cat inspired Halloween makeup. Use your artistic skills and draw the charming Cheshire smile across your face over the lips to create the illusion of a wide cat grin.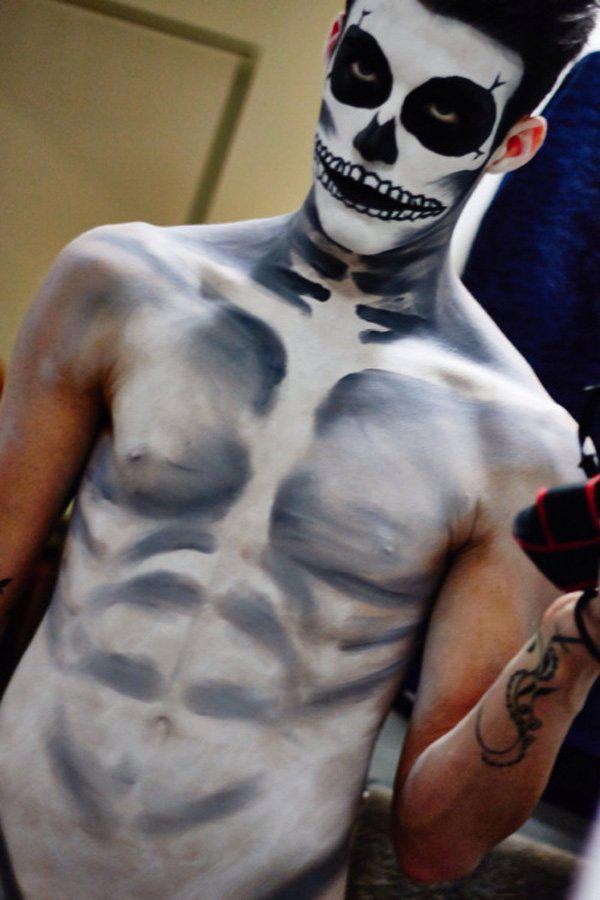 Black and white exposed skull makeup. This makeup also involves painting the body to match the skeleton makeup on the face.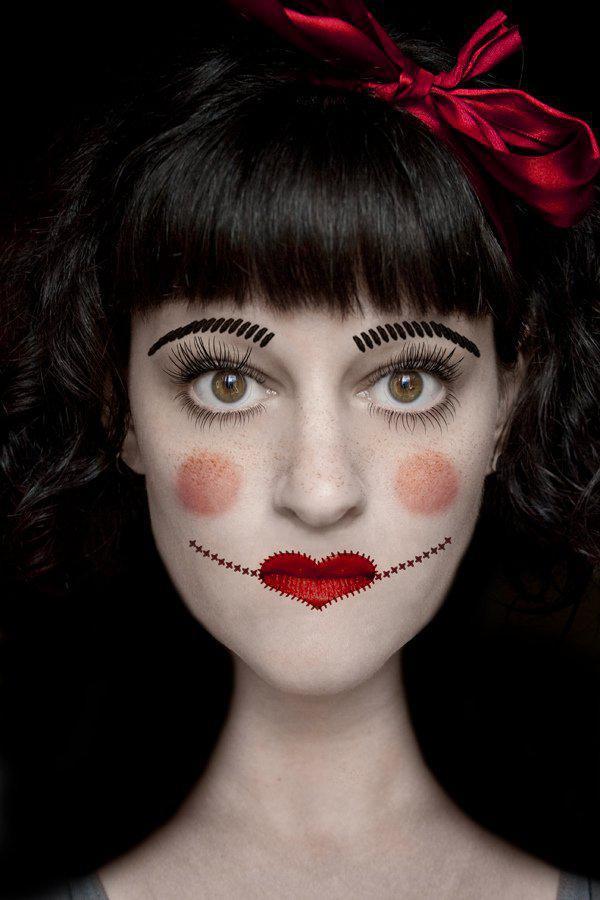 Stitched doll themed Halloween makeup. It consists of using light and dark contrasting colors of white, pale peach and red in to create the innocent yet creepy look.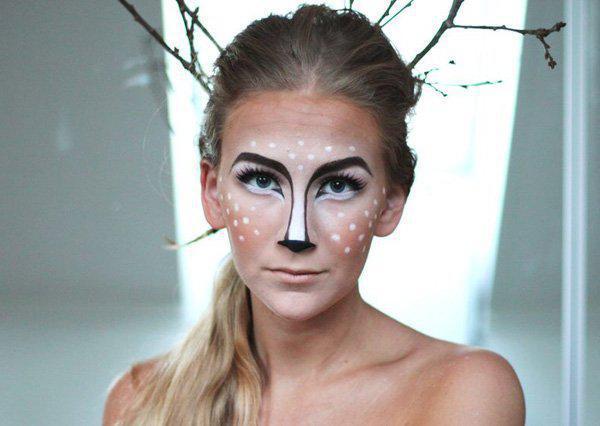 Halloween makeup for women
Beautiful snow dear Halloween makeup. This look uses mostly white shades with peach colored blush and black face paint for the nose and brow details.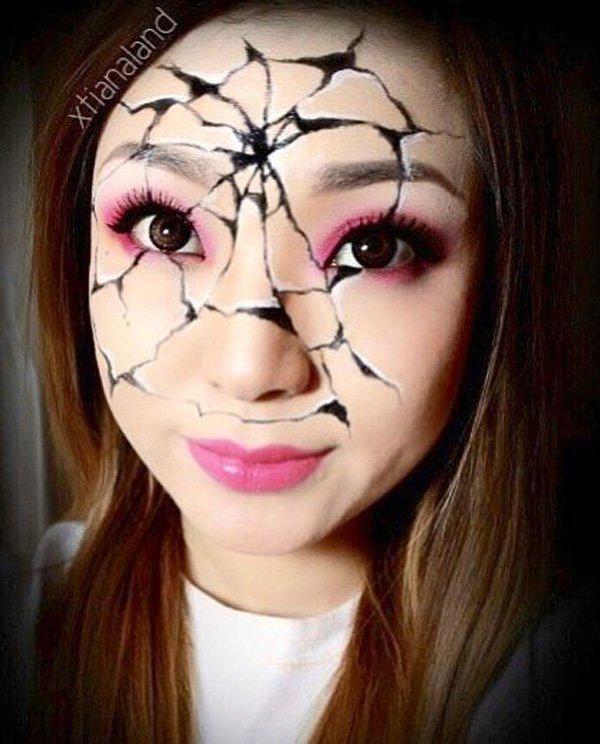 Cracked head Halloween makeup. The artistic cracks painted along the head are with black and white face paint is accompanied by simple yet bright colored eye shadow to highlight the eyes.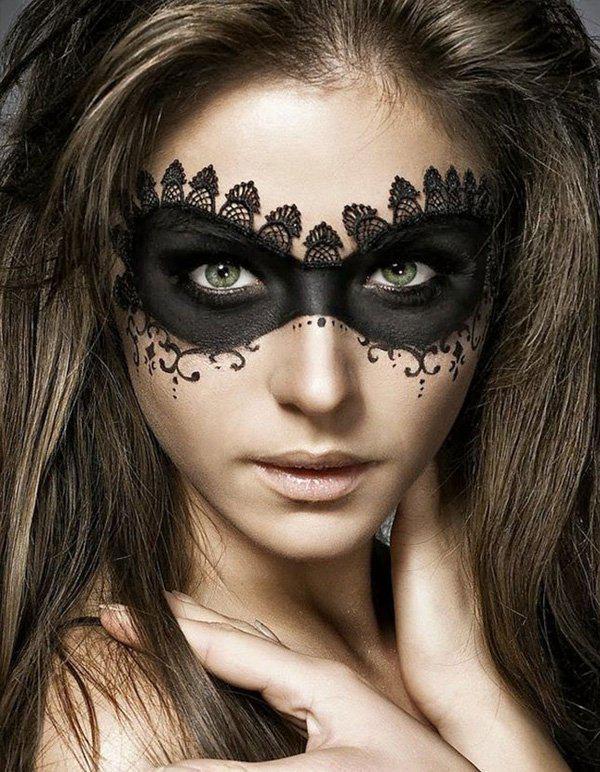 Devastatingly beautiful lace inspired Halloween makeup. Give full attention to your eyes with this lace themed face paint depicting a black ball mask perfect for a night of terror.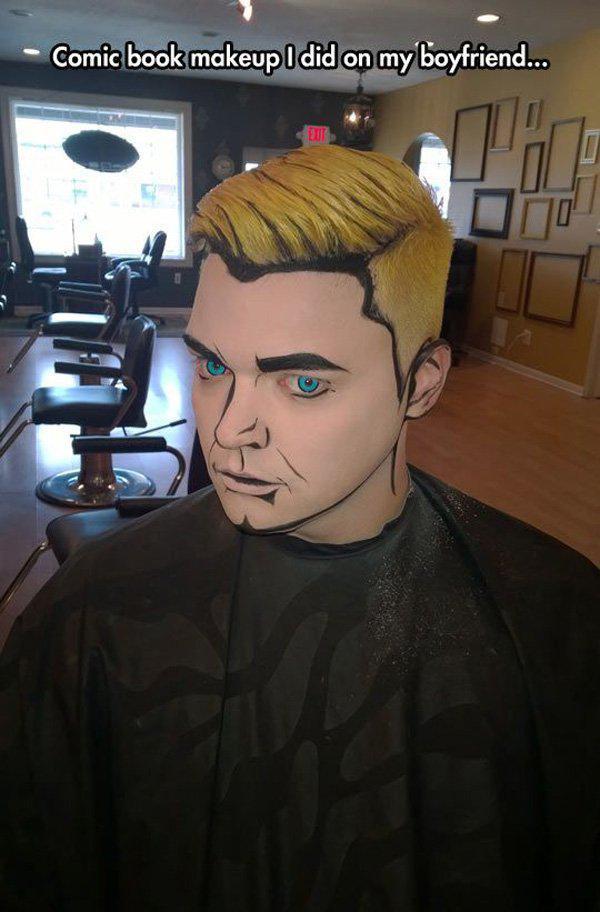 2D comic book character makeup. This makeup technique uses your face as a flat surface while using black face paint for the more specific details on the face.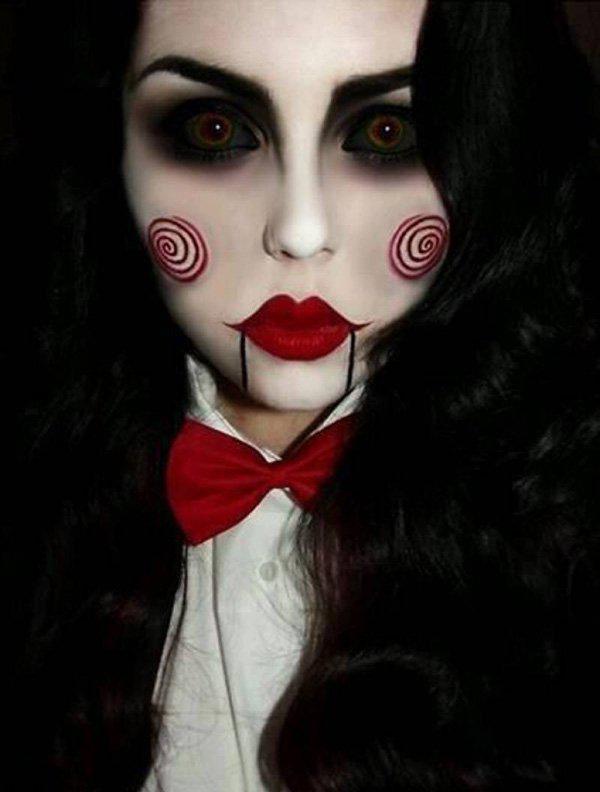 Dark clown Halloween makeup. This style of makeup plays with white, black and dark ted tones on the face. Dark rainbow sclera contacts are then added to complete the creepy look.