Cross tattoos are a popular choice for many people looking to express their faith and beliefs through body art. However, it is worth noting that the meaning and significance of this symbol can vary greatly depending on cultural and religious context. In some contexts, a cross tattoo may represent faith, spirituality, or personal beliefs, while in others it may have cultural or historical significance.
What does a cross tattoo symbolize?
For many people, getting a cross tattoo is an expression of their religious beliefs or spiritual journey. In Christianity, the crucifixion of Jesus Christ is perhaps the most well-known form of the cross, representing sacrifice and redemption. But other cultures have their own interpretations too – Hinduism sees it as a representation of four elements combined into one; Buddhism associates it with life's journey; Islam uses it for protection against evil forces; while Judaism honors its use at important ceremonies such as circumcisions or weddings.
For some individuals who don't follow any religion in particular, getting a cross may simply serve as reminder to stay strong through tough times and maintain hope even when things seem bleakest – much like the story behind Jesus' crucifixion on the cross itself!
In addition to its religious symbolism, crosses may also stand for courage and strength during difficult times; they could be used by survivors of trauma seeking solace from their struggles while honoring those who have gone before them. Some might get it just because it looks cool! Whatever your reason is – whether you want something meaningful that reflects your beliefs or just something aesthetically pleasing – there's no wrong way to interpret this timeless design!
Explore Variety of Cross Tattoo Designs
Cross tattoos come in all shapes and sizes, from small discreet designs to large detailed pieces that cover an entire arm. They can also feature different styles such as Gothic crosses with intricate patterns or Celtic knots intertwined around them for added symbolism. Crosses may also include religious symbols like rosary beads, Angels wings, stars or even animals representing your spiritual journey. The possibilities are endless!
No matter what type of design you choose for your cross tattoo it will always represent faith in one form another. Whether it's a reminder of God's love during difficult times or simply showing pride in your religion. It could even be used as an expression of hope when overcoming obstacles. If you are seeking ideas about this type of tattoos, here is the collection of 50 creatives for your inspiration!
Celtic cross and rose tattoo in 3D style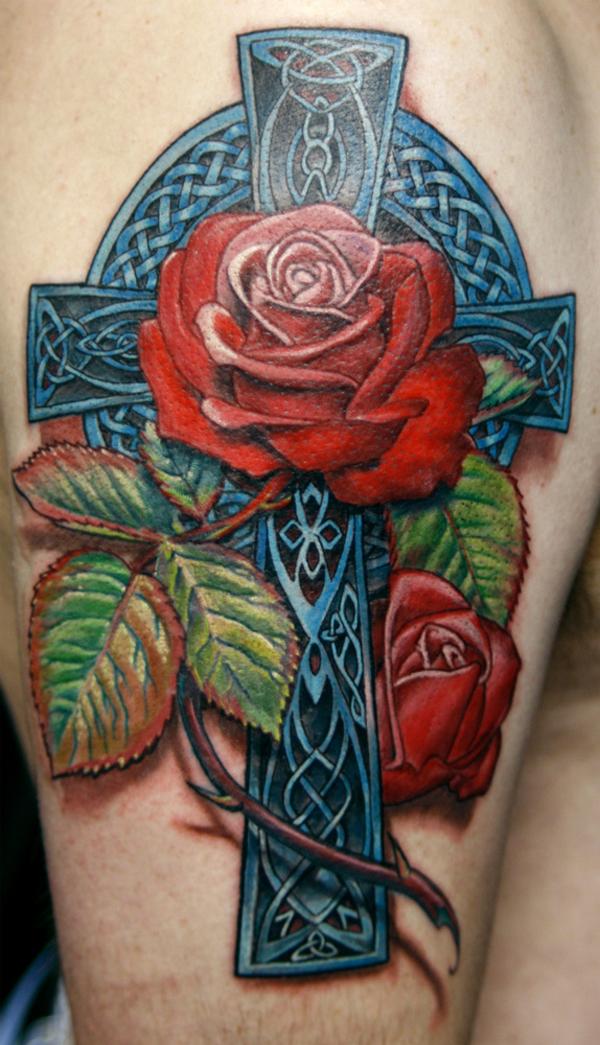 Cross tattoo with bible verse inside
I am persuaded that neither death, nor life, nor angels, nor principalities, nor things present, nor things to come, nor powers, 39nor height, nor depth, nor any other created thing, will be able to separate us from the love of God in Christ Jesus our Lord.
Symmetric Angel Wings with a Cross in the center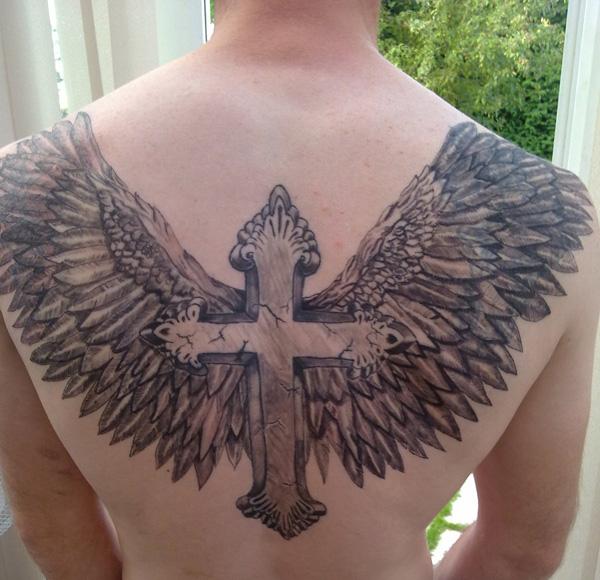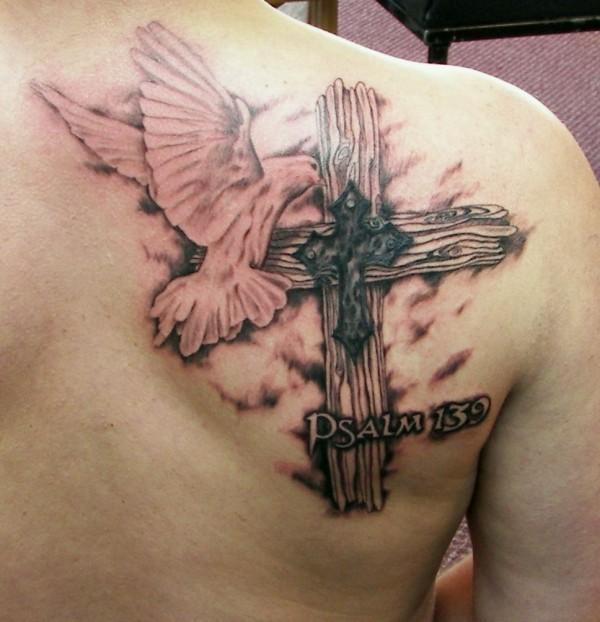 This meaningful tattoo features a dove landing on a wooden cross, located on the back. The symbolism of this piece is powerful. The dove symbolizes peace, love, and hope while the wooden cross symbolizes faith in God. This tattoo is an inspiring reminder that no matter what life throws at us. We can always find strength through our faith and trust in divine guidance.
Cross with ribbon and wings and scripts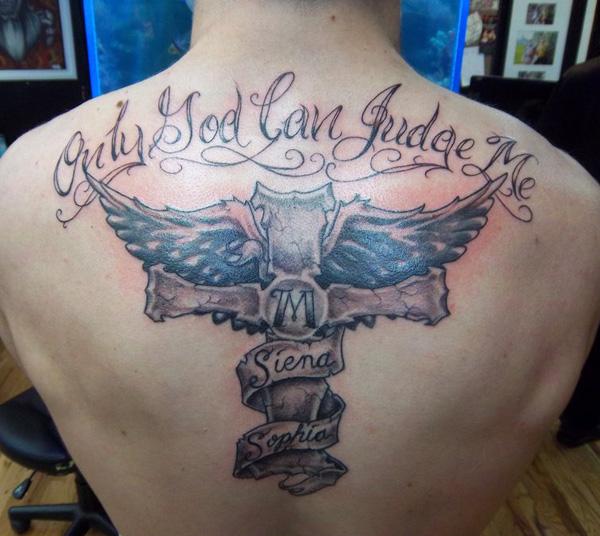 The cross tattoo is a significant and potent symbol, with a ribbon representing faith, wings representing freedom, and the words "Only God Can Judge Me" as a declaration of personal beliefs. This iconic design has gained popularity among those who wish to express their spiritual beliefs in an aesthetically pleasing manner. The combination of elements creates a stunning piece that reveals much about a person's personality and values.
The Power of Three Roses and Cross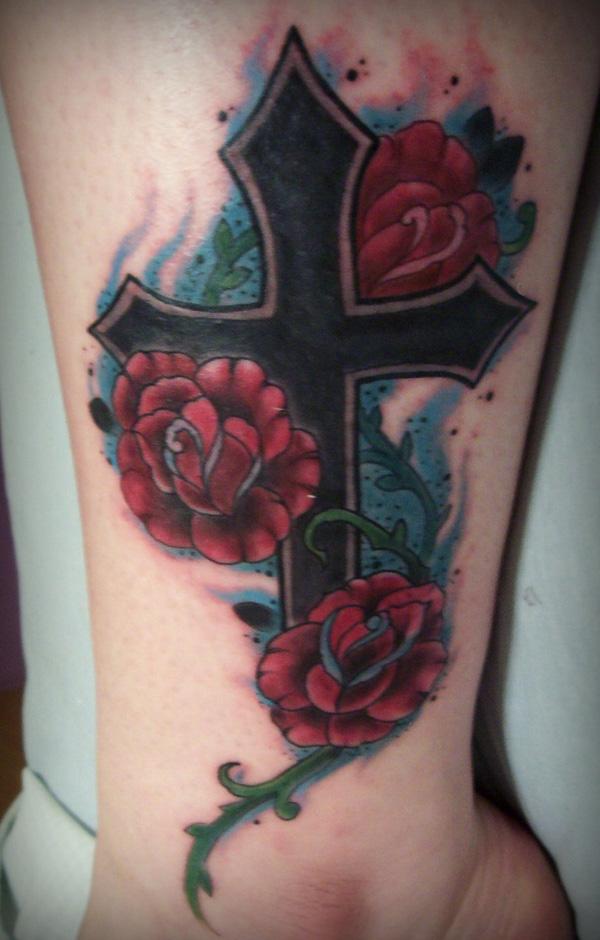 This tattoo is a powerful visual representation of faith, love, and hope. The three roses represent the beauty in life's journey while the cross symbolizes strength through difficult times. This meaningful design can serve as an inspiring reminder that we are never alone; no matter what challenge or hardship comes our way, there will always be something to keep us going forward with courage and optimism.
Realistic Rosary Beads Cross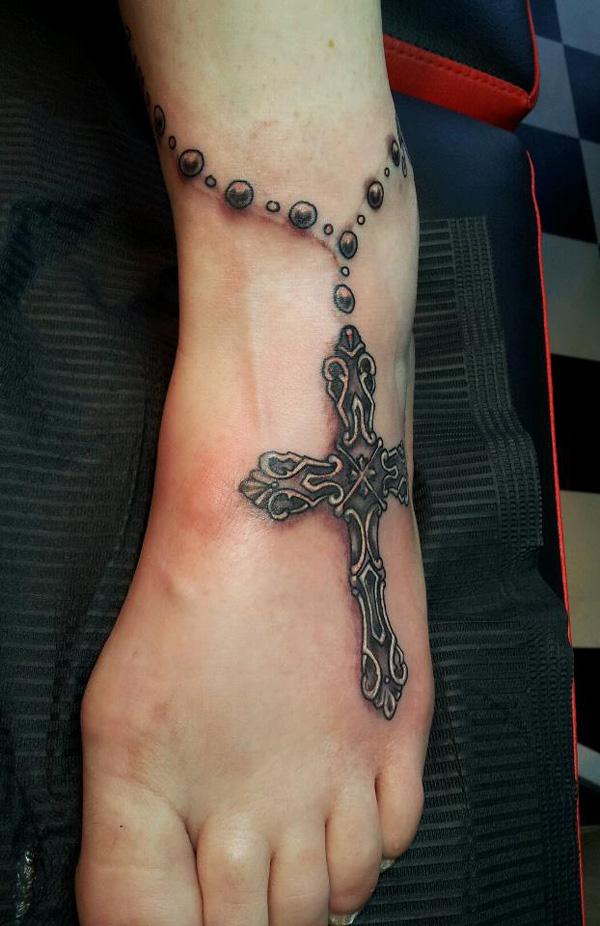 This realistic rosary beads cross is a stunningly crafted piece of art that will add a touch of sophistication and faith to any home. The intricately designed crucifix features detailed rosary beads in an antique silver finish, making it the perfect addition to any religious collection or décor. This beautiful item comes with its own velvet pouch for safekeeping and makes an excellent gift for someone special who values their spirituality.
Tattooed female with a intricate cross in her hand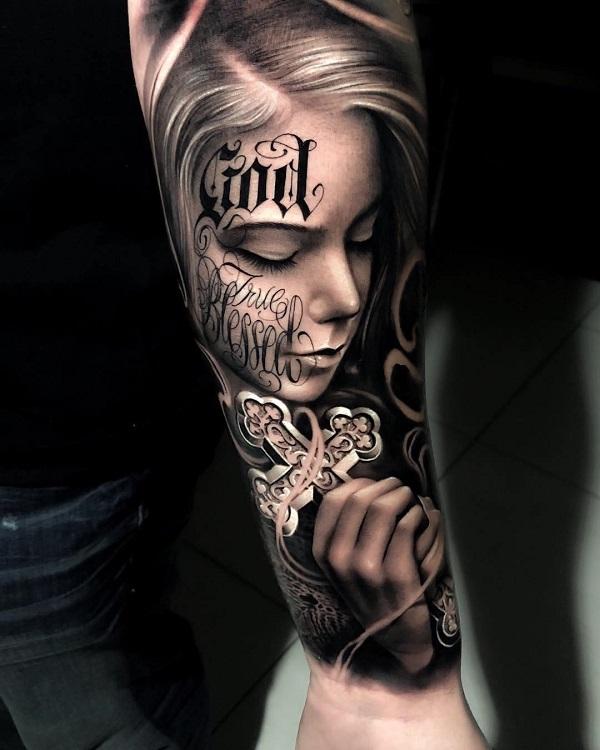 This realistic tattoo is a beautiful and meaningful piece of artwork. The details in the design showcase the artist's skill and attention to detail, while also conveying an important message about faith or spirituality. This unique tattoo will surely be admired by many, as it stands out among other tattoos due to its realism and complexity.
source
Celtic shield knot with a cross woven inside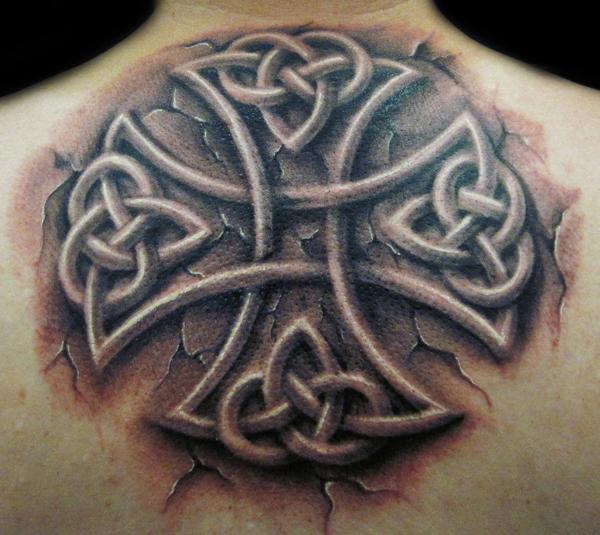 This intricately designed Celtic shield knot features a cross woven inside, creating an elegant and meaningful symbol. The interlaced lines of the knot represent eternity, while the cross within them is a reminder of faith and spirituality. This timeless piece can be hung on walls or worn as jewelry to serve as an inspiring reminder of strength in times of adversity.
Source
Memorial Cross with Ribbon Wrapped around it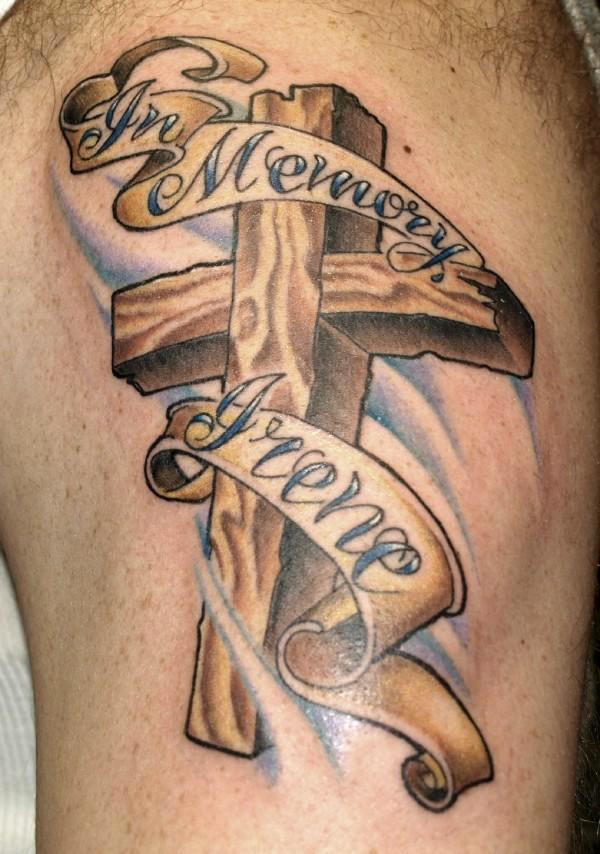 The memorial tattoo is a powerful and meaningful way to honor the memory of a loved one. This type of tattoo typically features an intricately detailed cross, often with ribbon wrapped around it and scripts written on the ribbon. The script can be used to represent names or words that have special significance for wearer. These tattoos are intended to serve as both a tribute and reminder that those who have passed will never be forgotten.
Winged Memorial with cross in the center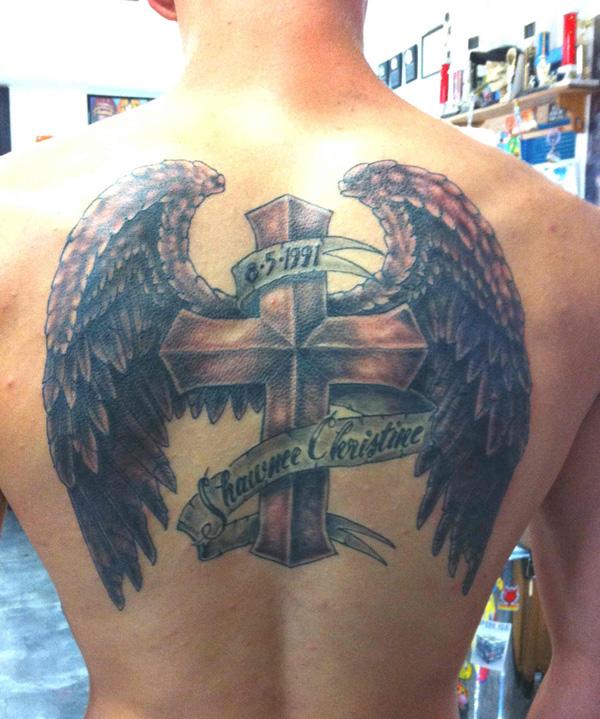 This beautiful winged memorial tattoo features a central cross, which symbolizes faith and hope. Moreover, The wings signify the freedom of the spirit to soar above our earthly troubles and reach towards a higher power. This meaningful tattoo is an excellent way to honor someone who has passed away or commemorate a special occasion in your life. It can also serve as an uplifting reminder that even when we are facing difficult times.
Ripped Skin Cross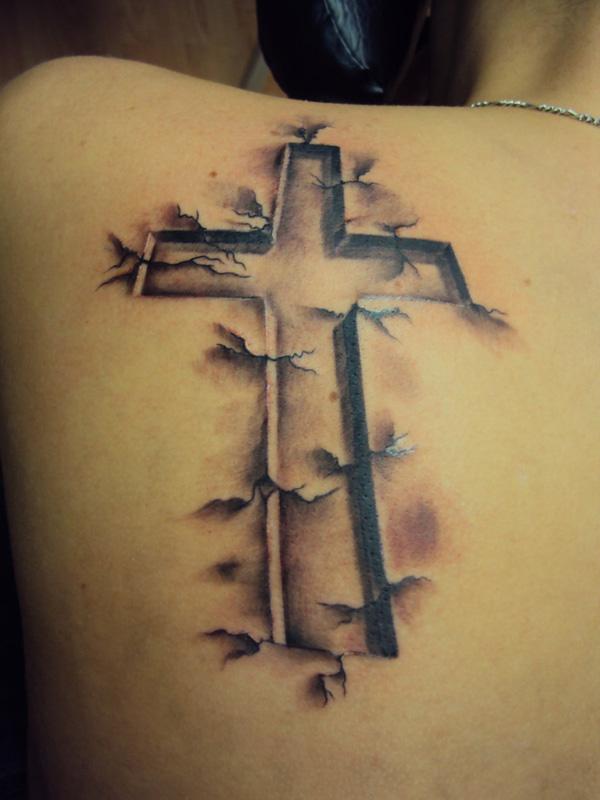 This unique ripped skin cross tattoo is the ideal way to express your faith on your back. The intricate details, bold lines, and realistic shading create a design that commands attention wherever you go. Whether you choose to keep it small or make a bold statement with a larger version, this timeless tattoo design will not soon be forgotten.
Cross and snake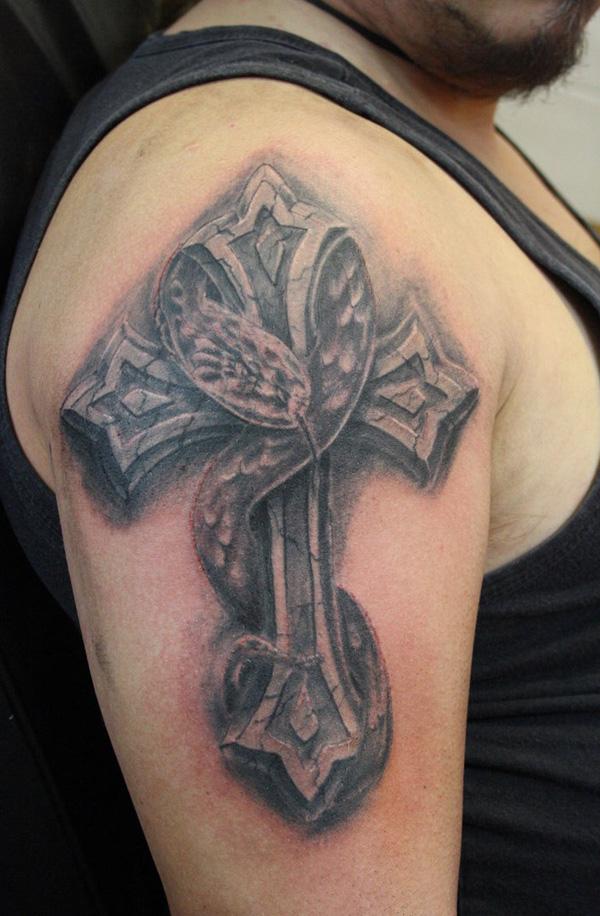 This unique cross tattoo with a snake coiled around it is a great way to express your individuality. The combination of the two symbols produces an arresting design that conveys strength and power as well as spiritual development and transformation. This tattoo is perfect for anyone looking to make a bold statement about their faith or beliefs, as well as those seeking something special that stands out from the crowd.
Cross Ink with blades patterns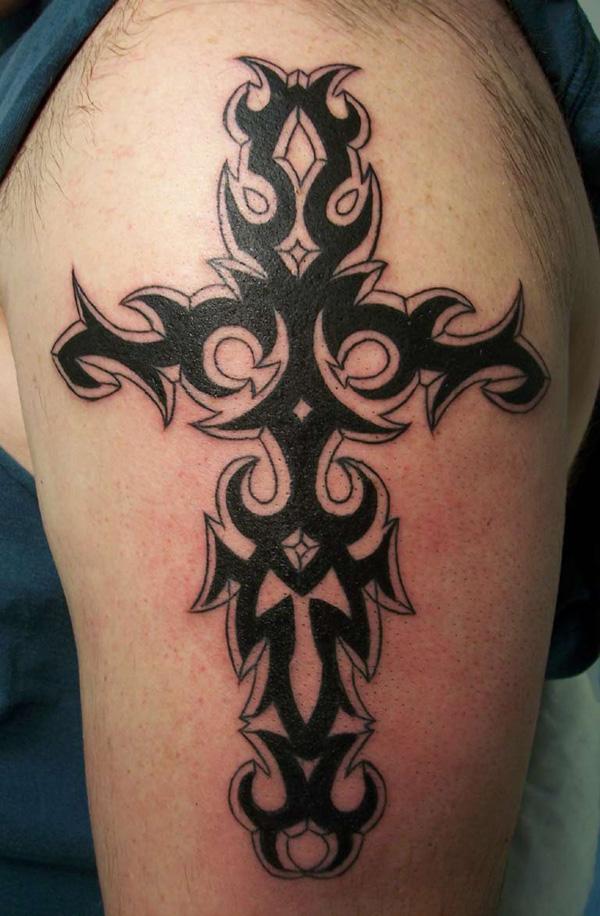 Dragon cross tattoo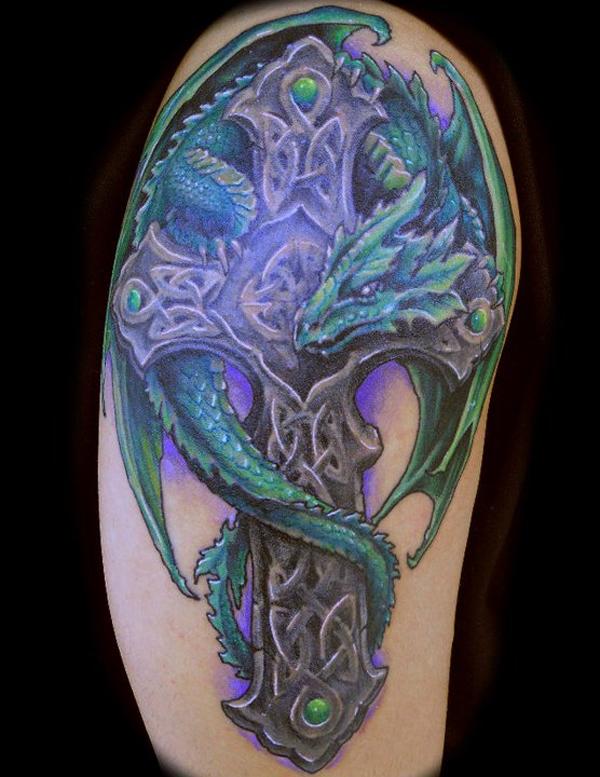 Intricate Cross tattoo wrapped with Rosary beads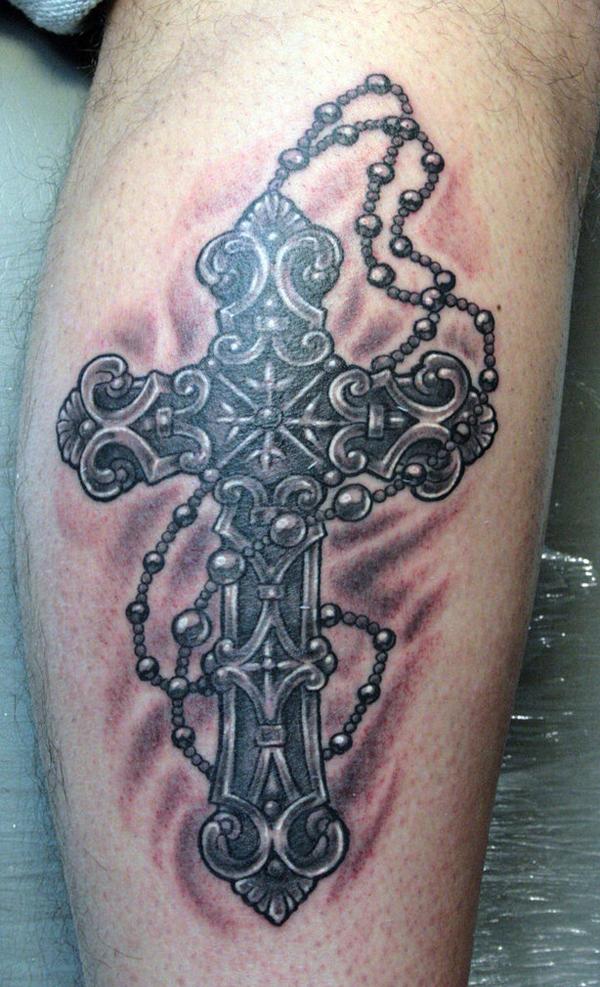 Celtic Cross with knots and wings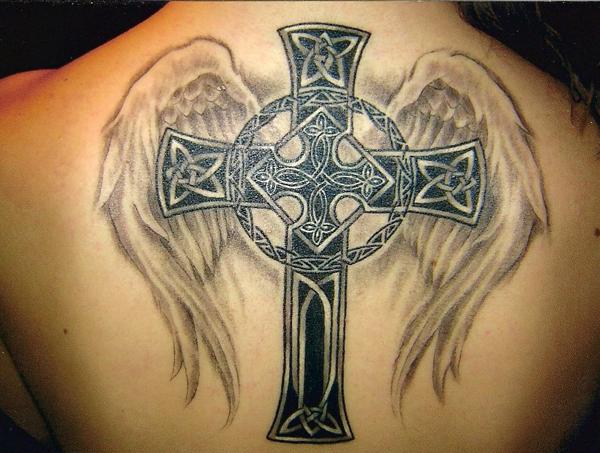 The Celtic Cross Tattoo with knots and wings is a beautiful and meaningful design. The cross symbolizes faith, while the intricate knotwork represents eternity, unity, and strength. The addition of wings to this timeless tattoo adds an element of protection as well as freedom from constraint or limitation. This stunning combination makes it a popular choice for those looking to express their spirituality in an eye-catching way.
Jesus cross black shade tattoo dublin ireland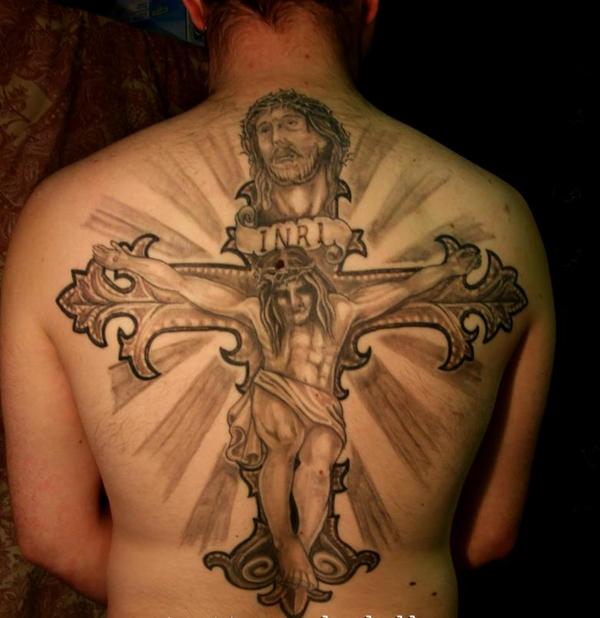 Crucifix cross tattoo with choker of braided thorns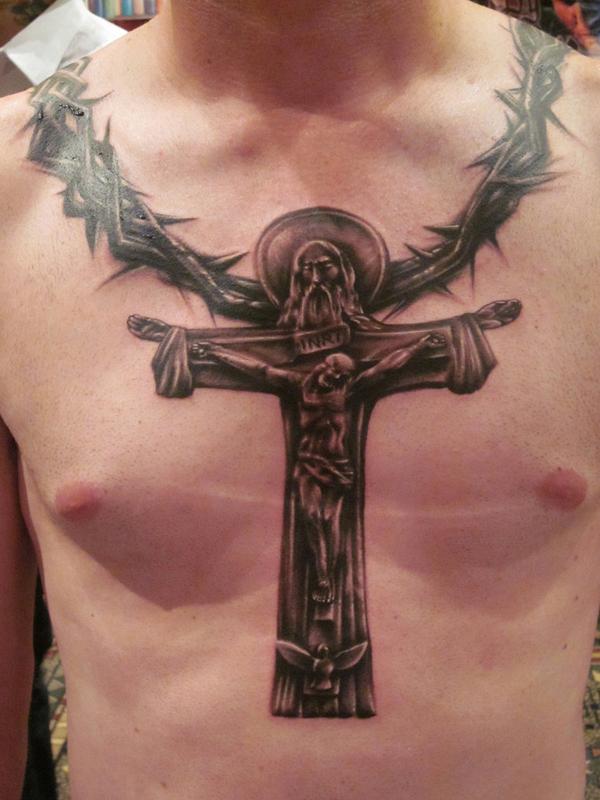 Memorial Cross with ribbon wrapped around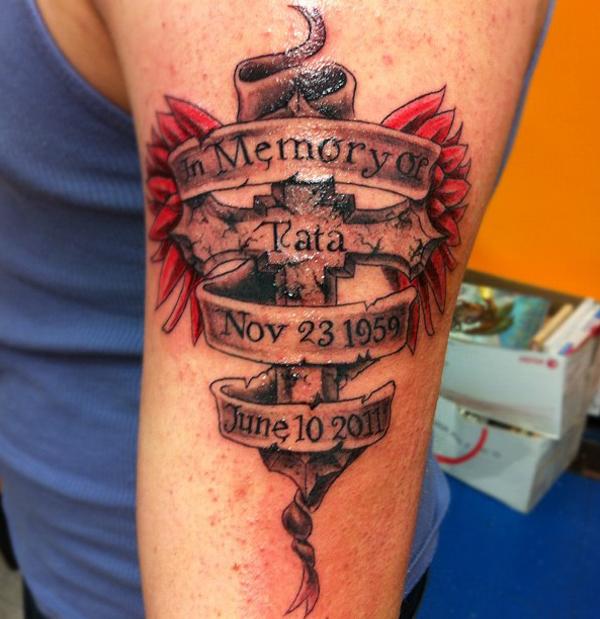 Old School style – Memorial cross tattoo wrapped with rosary beads
Angel cross wings tattoo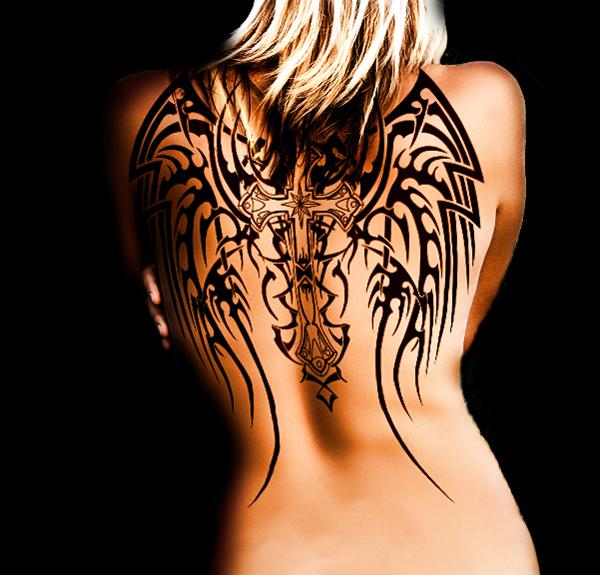 Jesus Christ on Cross Pictures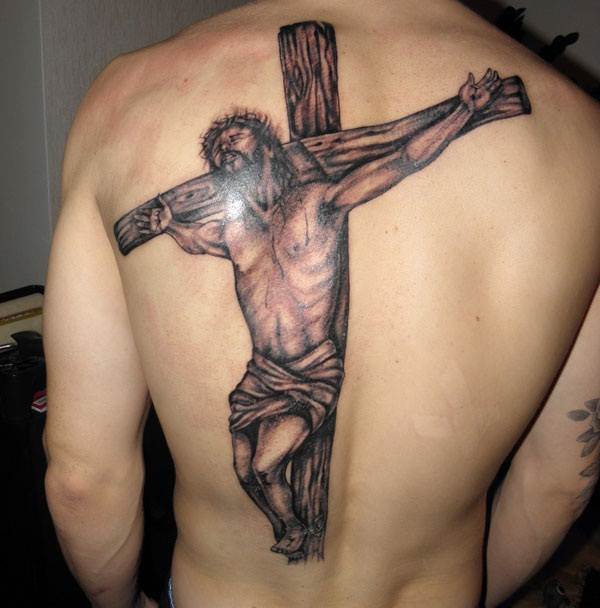 Cross Tattoo featuring abstract designs
Cross tattoo design embellished with roses and scripts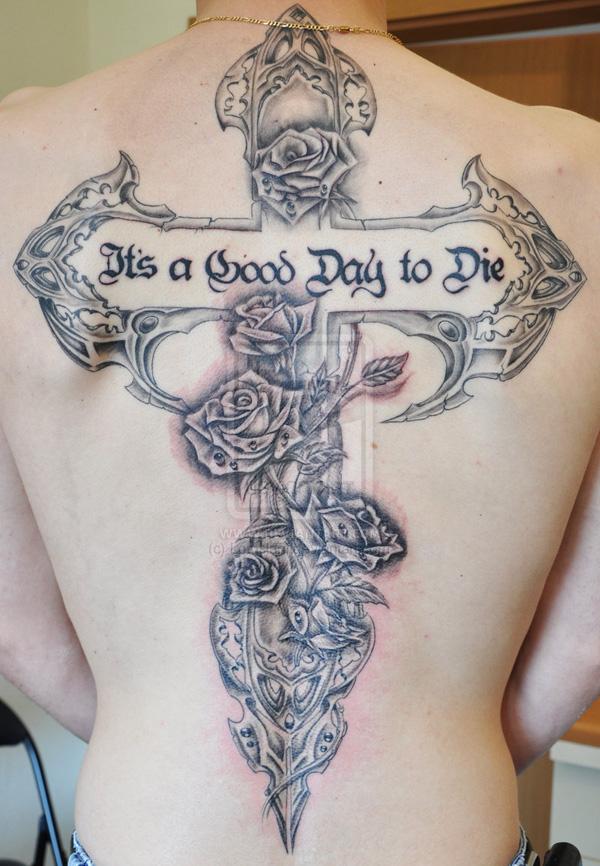 This beautiful cross tattoo design is embellished with stunning roses and scripts that read "today is a good day". This meaningful piece of art will be sure to bring joy and inspiration, reminding you to appreciate the beauty in life. The intricate details of this design make it perfect for any occasion or event, making it the ideal way to express yourself.
Celtic cross tattoo with rose and stems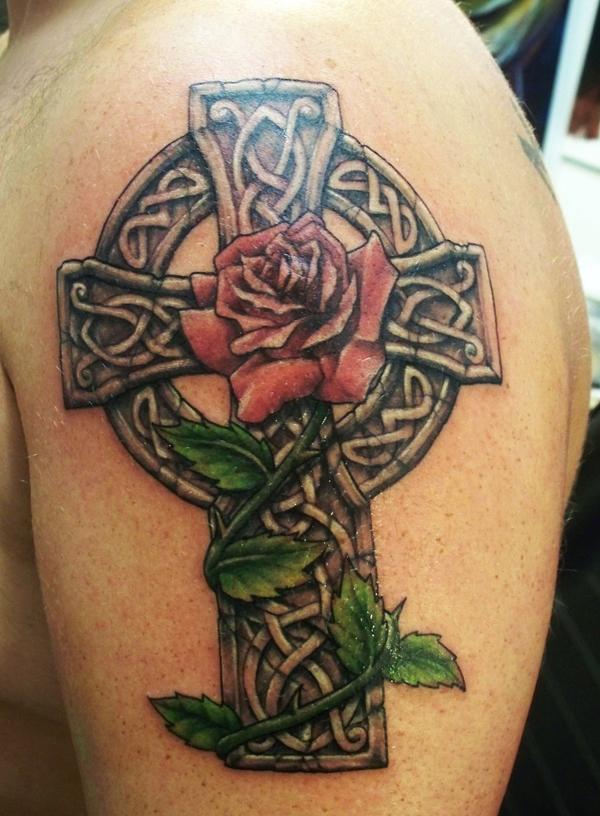 Cross chest Tattoo with Swirls in Baroque Style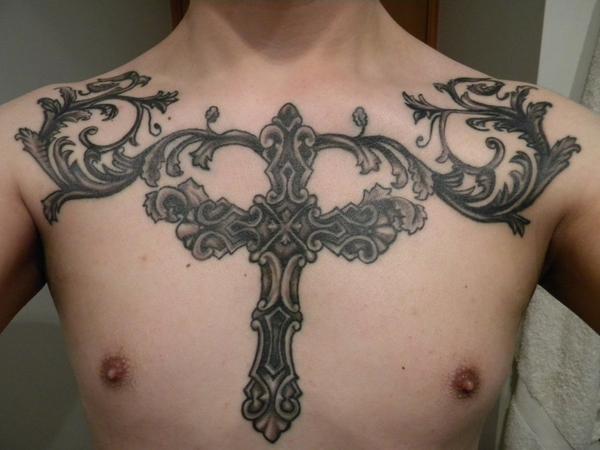 Stone cross with scripts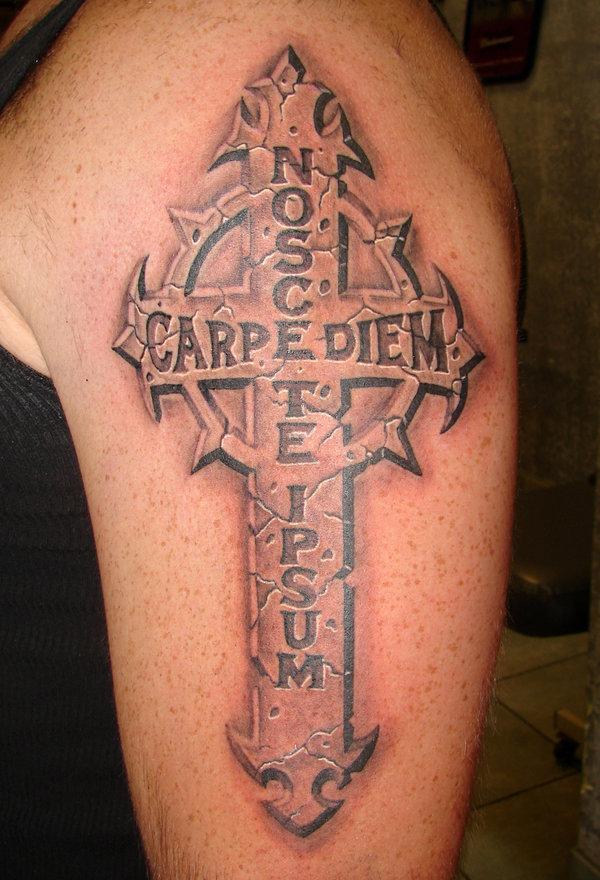 Cross and Draconic Wings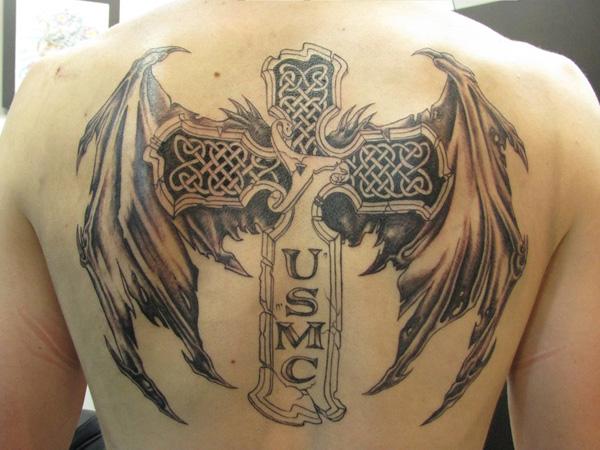 Wordy Cross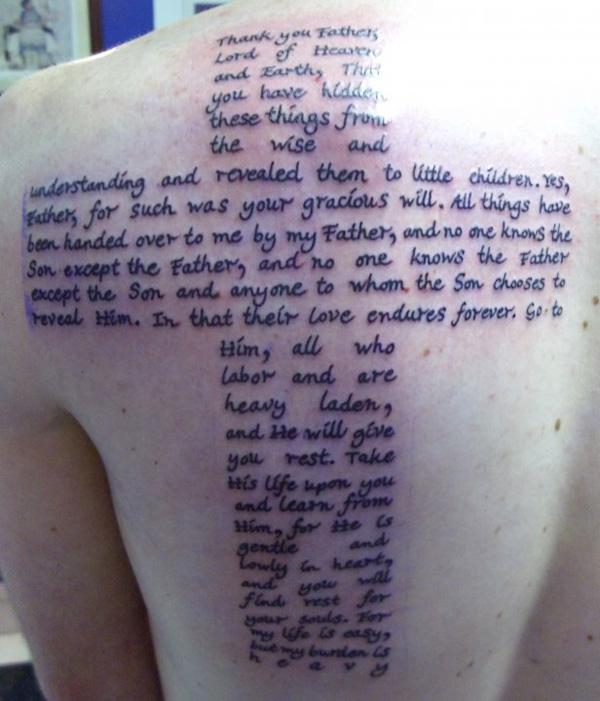 Swirling cross wrapped with ribbon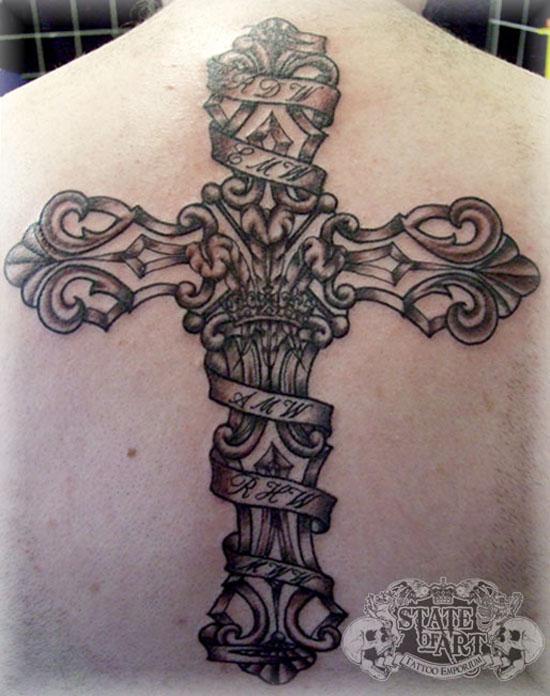 Full back tattoo with cross, wings and verses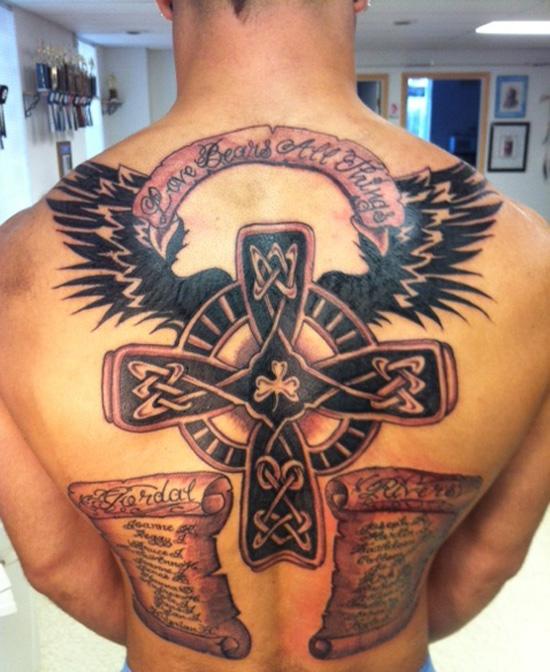 Celtic Cross on the shoulder for men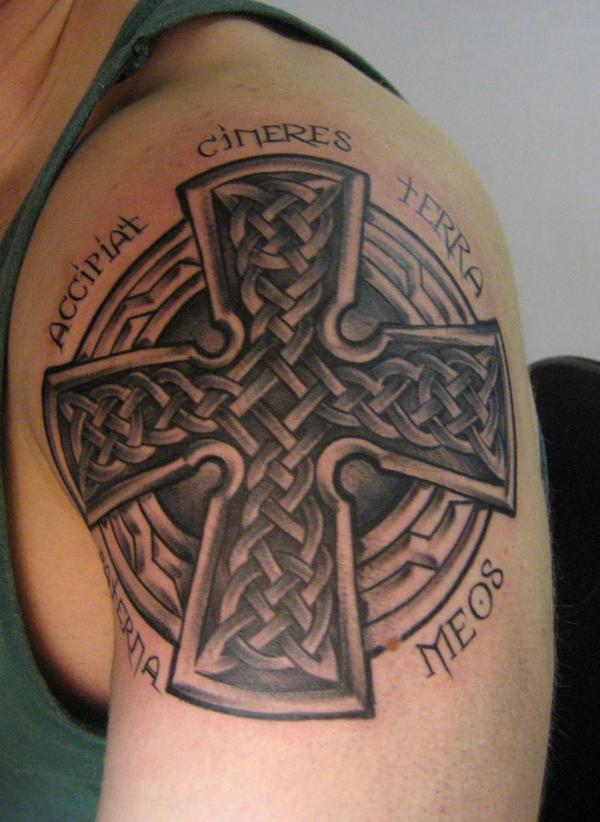 Neck tattoo with wings and cross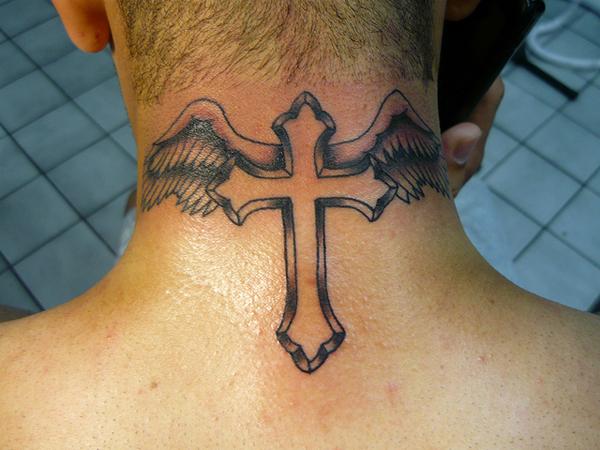 Faith Cross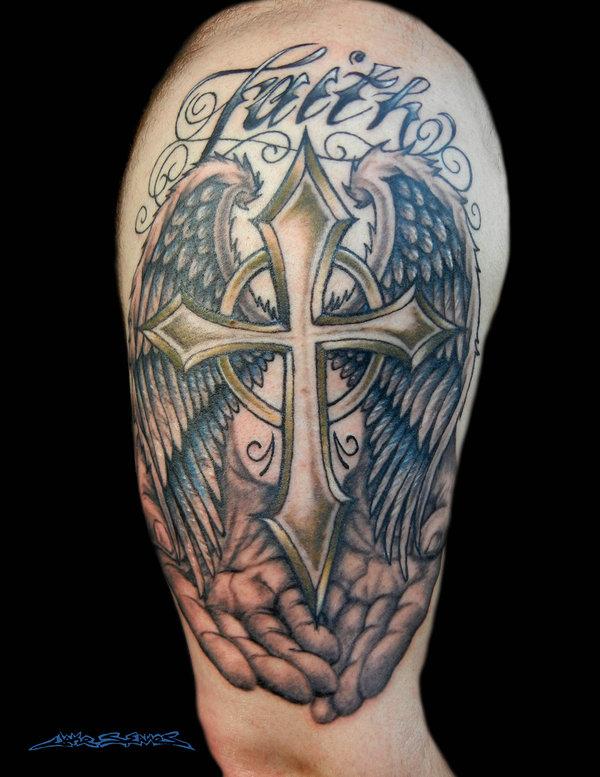 Stone Cross Tattoo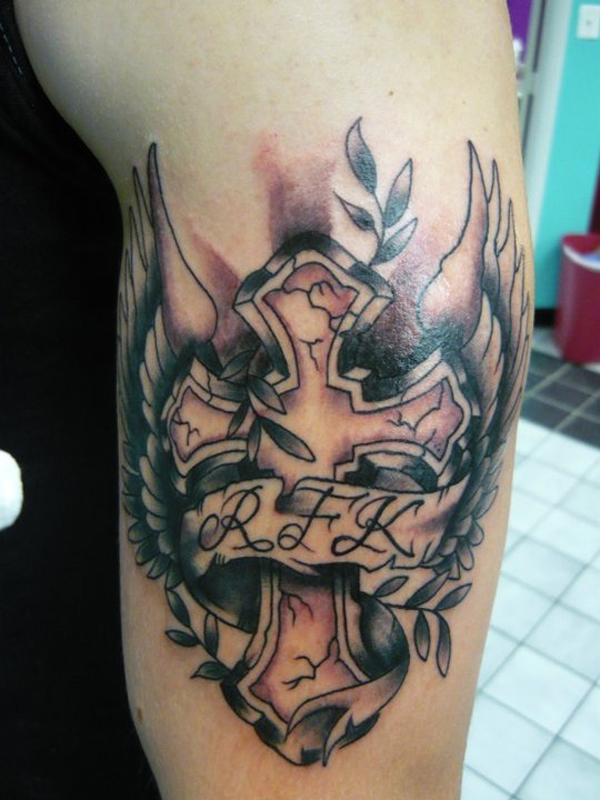 Jesus on cross tattoo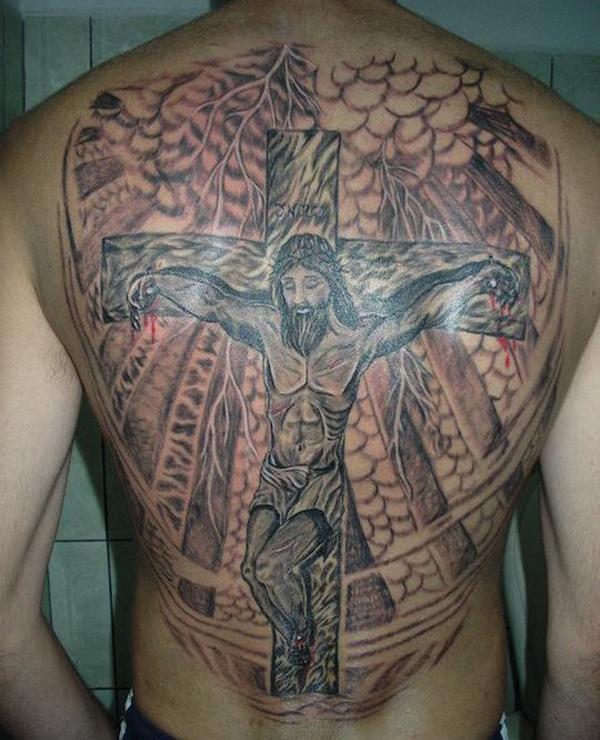 Cross with wings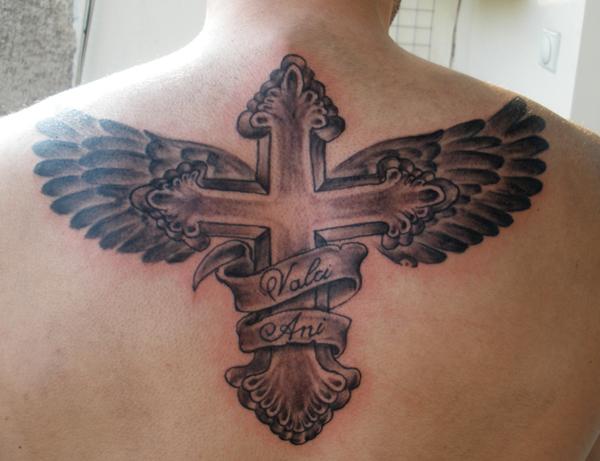 Zeus Cross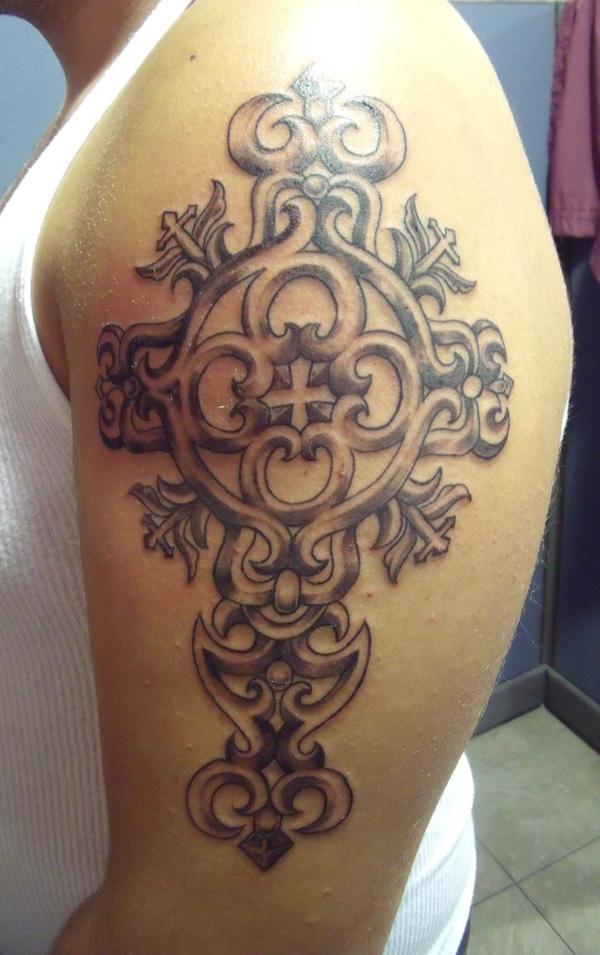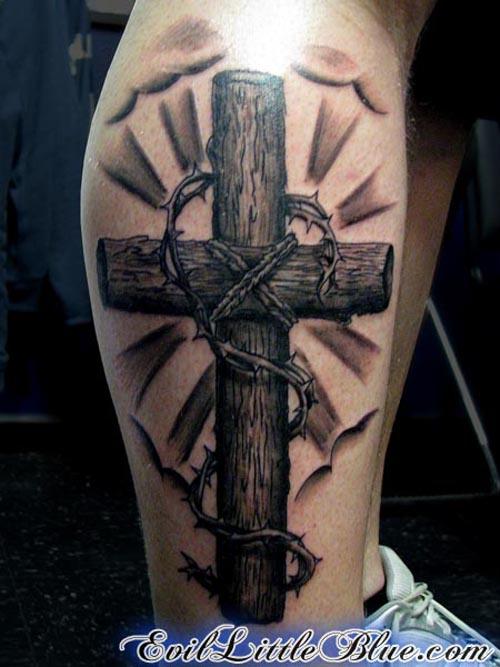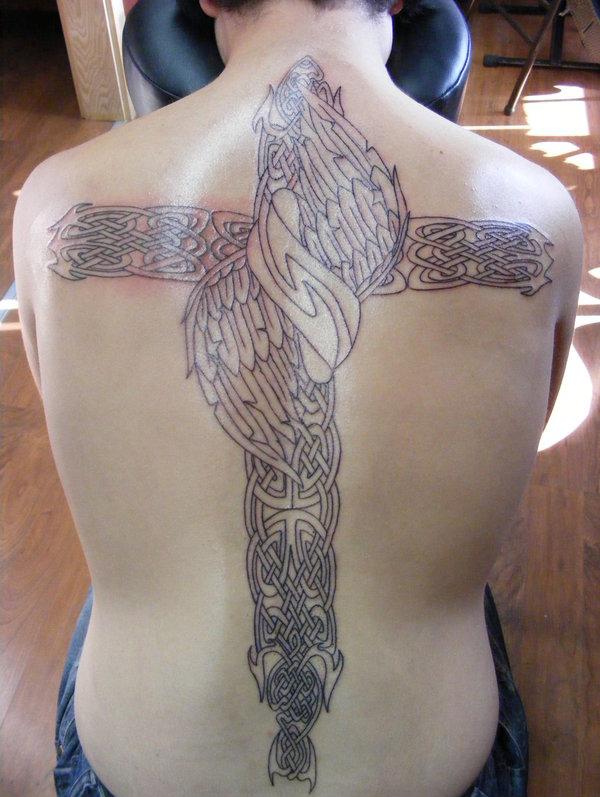 cross with angel wings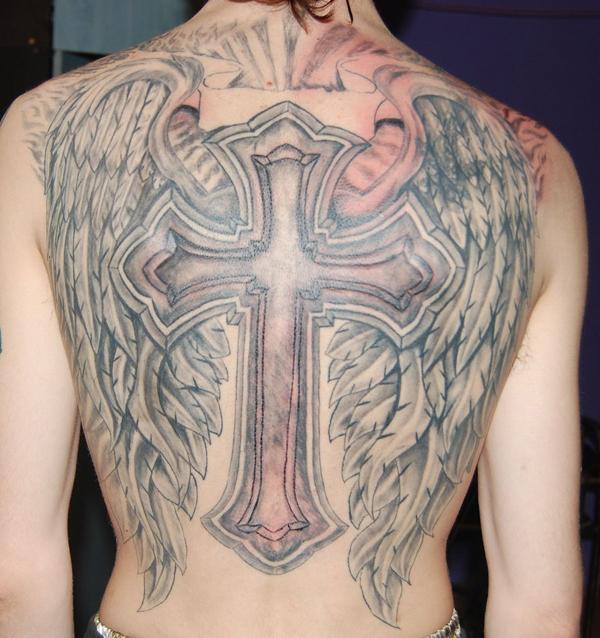 Large Cross and Script Tattoo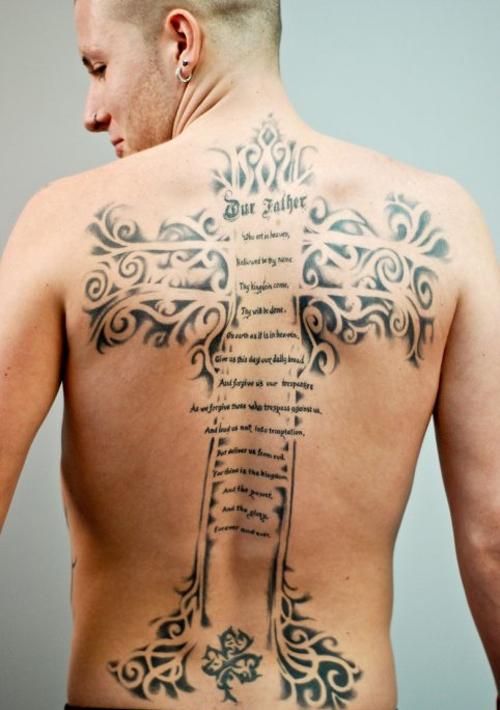 Cross wrapped with ribbon in the cloud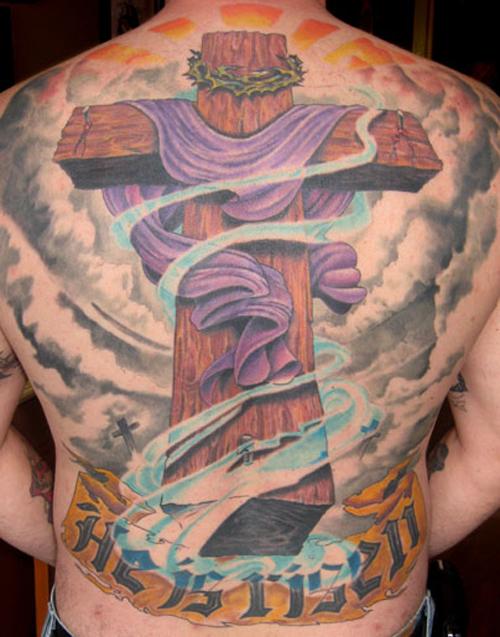 This meaningful tattoo depicts a cross wrapped with ribbon in the clouds, symbolizing hope and faith. It is a reminder that despite life's challenges and uncertainties, we can always look to the heavens for strength and guidance. This timeless design conveys an important message of resilience in difficult times, making it an ideal choice for anyone looking to express their beliefs through body art.
Dove and cross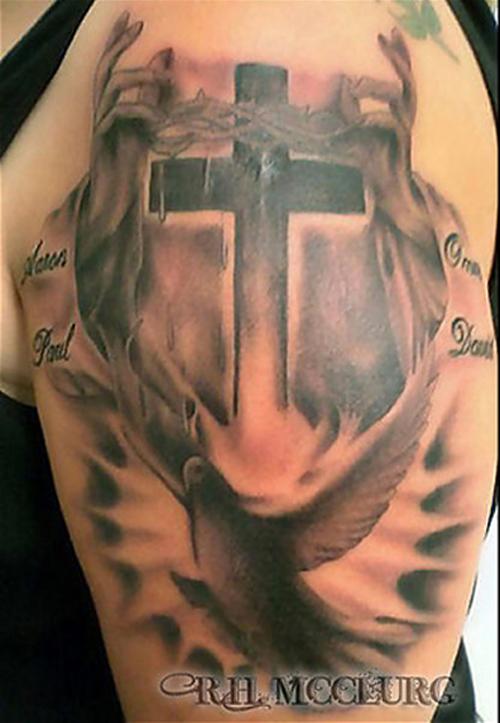 Jesus on the cross tattoo by Mirek vel Stotker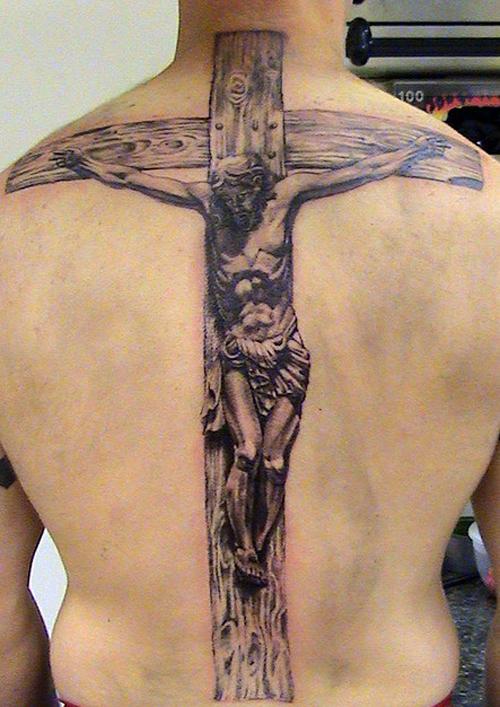 Cross Praying Hands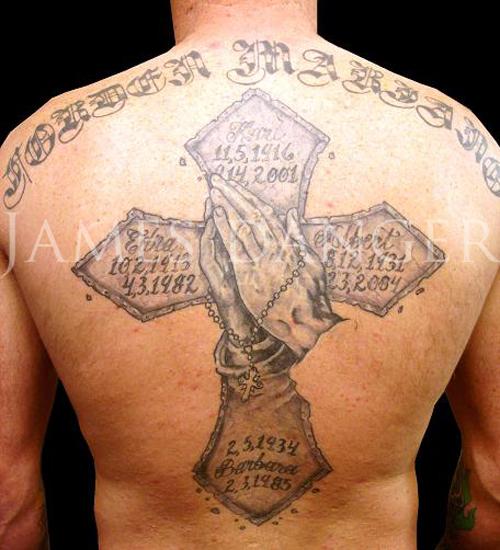 Ribbon-wrapped Cross with wings tattoo for mum and dad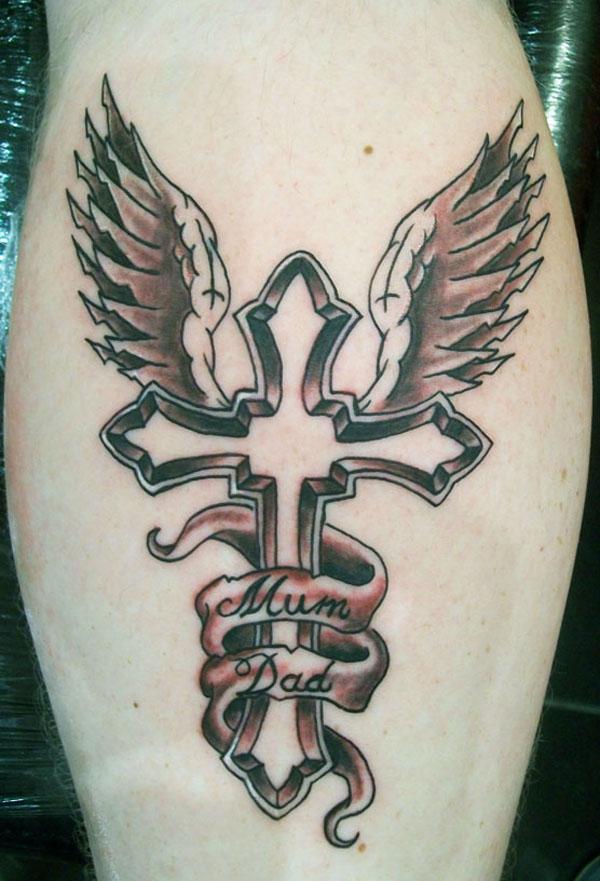 Black and Grey Celtic Cross Tattoo with knots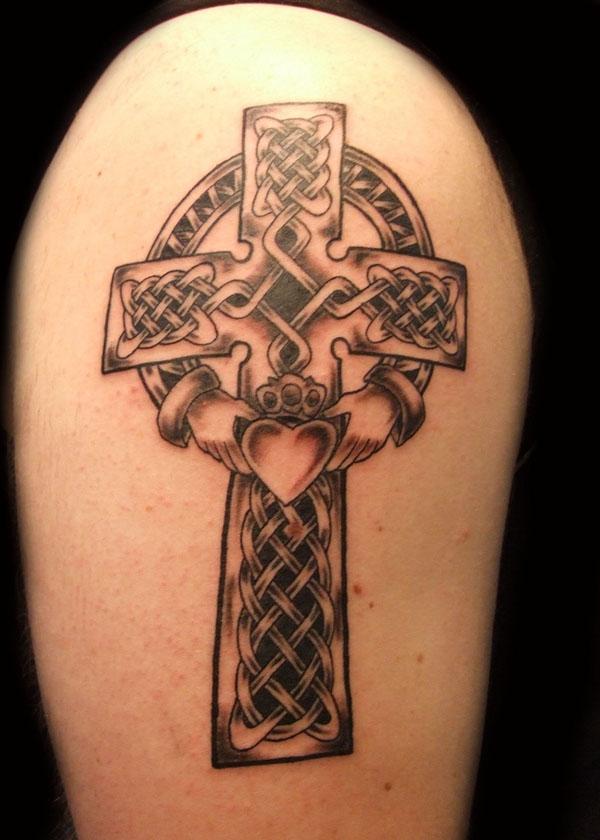 Cross with crown in the cloud