Watching TV has been the central activity in the living room for many families. After a busy day, it's kind of relaxing to watch favorite programs, news or movies before the television. So how to decorate the TV wall drives ideas and dedication of many DIY people. After all, there is almost no household in the modern world who does not have this device in the house.
The choice of TV devices is great, and it is up to us to choose the one that suits us most. However, when we choose our new pet, without which it is impossible to imagine a home, the question arises on which wall and on what kind of commode it should be placed. Someone likes hidden TVs in the cabinets, but there are many more who do not mind that their TV occupies a central place in the room, and often devote to it the entire wall or large and beautiful chests.
If we visit furniture stores, we will come across a wide array of chests, cabinets, shelves on which our TVs can be well accentuated and shine in full shine. Many interior designers devote entire walls to this device, which has kept the same popularity from the very beginning until today.
If you place your TV on the wall in the room, consider the distance you are setting it, to ensure you feel comfortable while you watch it. Namely, even when buying a TV, you need to have an insight into the size of the room for which you are buying your pet because it is important to not buy a TV that is too big for your room. It can disturb the comfort when watching a program.
How high will you put TV on the wall is an individual matter. However, keep in mind the rule that says your sight when you are sitting should be in the middle of the TV. It's about 110 cm from the floor. Of course everything is a matter of taste, and so does this. Be sure to set up a TV on high that best suits you and not how the rules says.
Psychologists advise for years to get the TV out of the bedroom. It destroys sexual life and distances partners. The time after a busy day, partners should spend together and talk, and TVs can significantly hinder them. Therefore, it is best that if you are a great fan of television, keep this device away from your bedroom. Also, many psychiatrists emphasize the damaging effect of uncontrolled viewing television by children. Namely, children should not spend time with the TV more than an hour, and the situation in reality is very different. Children spend up to six hours with TV. It is not good because it damage the development of their social skills, and they become asocial and withdrawn into themselves.
Enjoy our ideas for shelves, cabinets and whole wall decals dedicated to this device, without which it is impossible to imagine the 21st Century.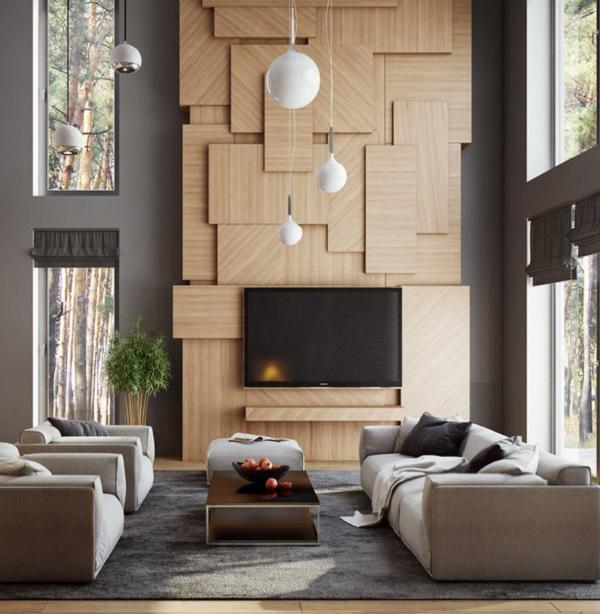 Wood is the favorite material for decorating homes around the world. You can design and use it in thousands of ways.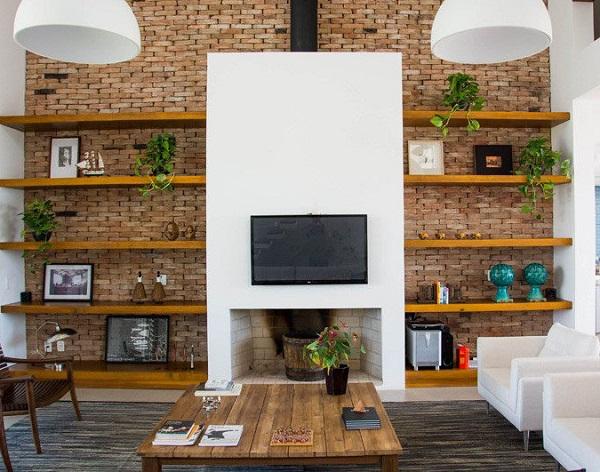 Open shelves give you the opportunity to decorate your space with decorations that you like most, vases, books, photo frames,flowers…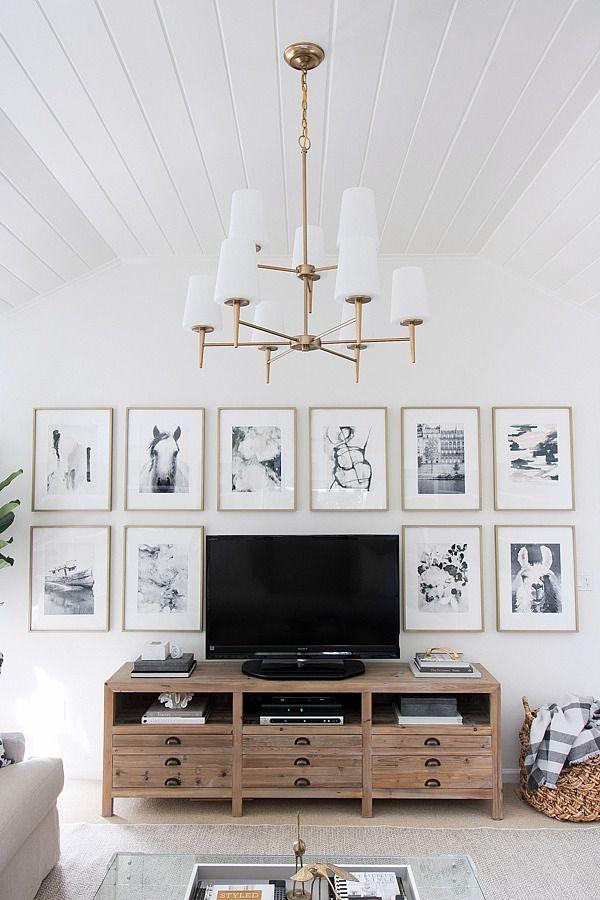 Your big black TV will be great on the white wall that you can decorate with various pictures and framed photographs.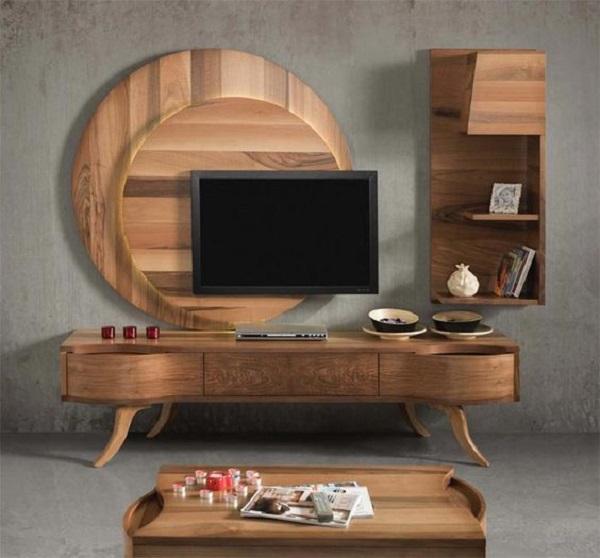 Lovers of natural materials will always choose between other natural materials and wood for their homes, and make their space warm and cozy sanctuary.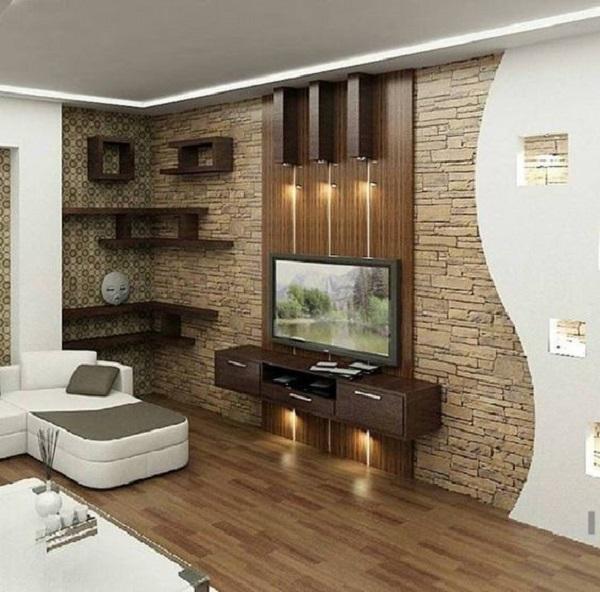 Hidden lamps and lights can greatly contribute to a nice, warm and even luxurious look of your home.
This is an idea for arranging a wall in a modern minimalist apartment in the center of a city!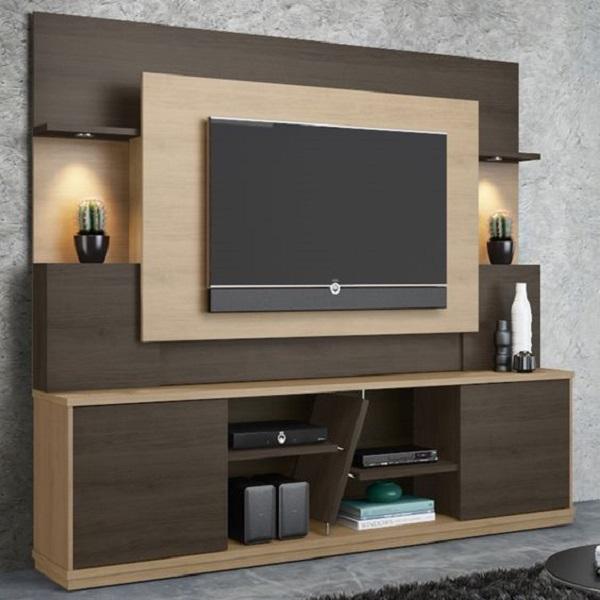 A stylish commode that combines classic and modern shapes and details. The classic commode, with modern hidden lights and in earthy tones, can easily fit into every space.
Straight lines and without much details and things that can disturb the circulation of positive energy is a feature of modern flats of young poultry.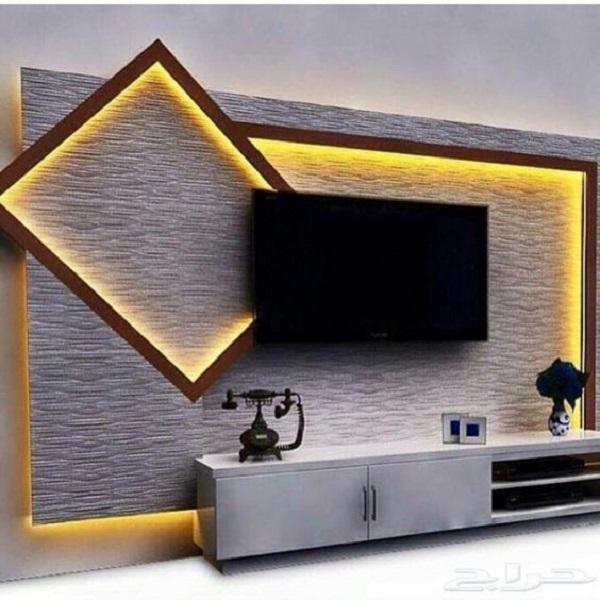 Geometric shapes are modern in interior design. However, if you choose the domination of modern, it does not mean that you need to completely give up of evergreen details that enhances space, like this old phone.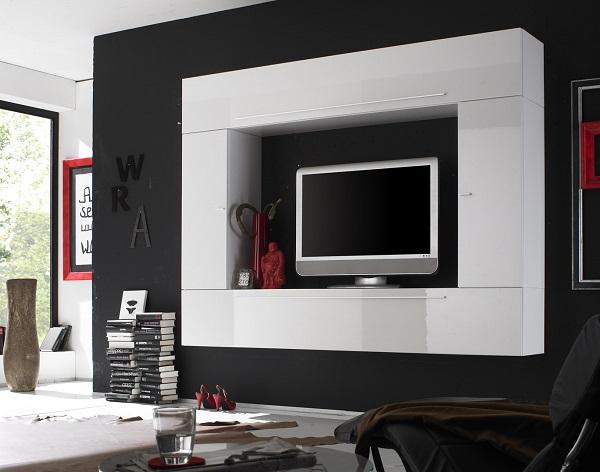 When you choose colors for your space, black or darker gray in combination with white are always a good choice. Break the monotony with details in red.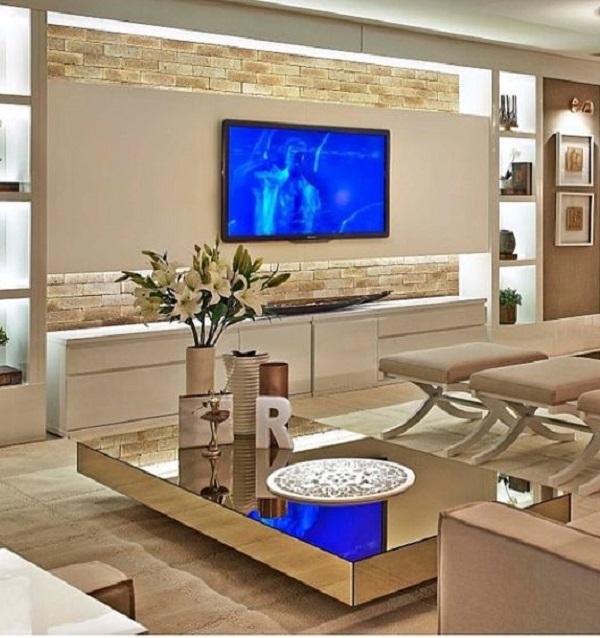 People leave whole brick walls in their homes because brick is a material that gives warmth to space.
If you have a fireplace, real or imitation in your home, it is logical that it is on the central wall. Put your new "pet" on this wall. Together they can be a great combination.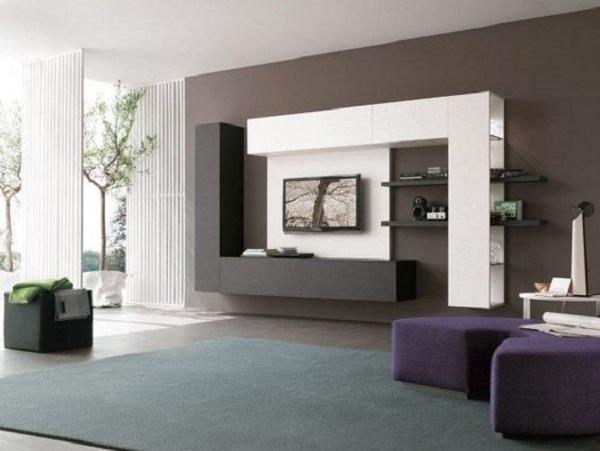 A lot of lights make every room more pleasant to stay, and it also provides a better and faster flow of energy.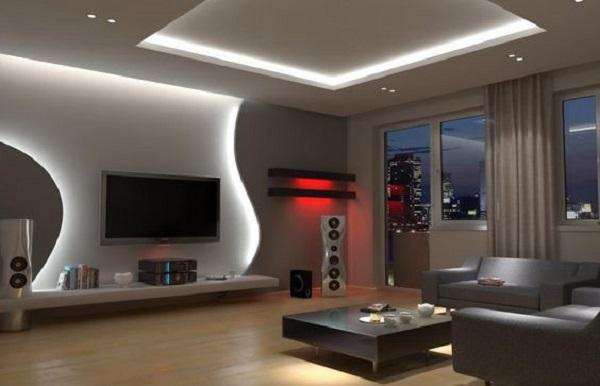 A small home cinema in the home will allow you to enjoy yourself in the most beautiful movies alone with a loved one or friends.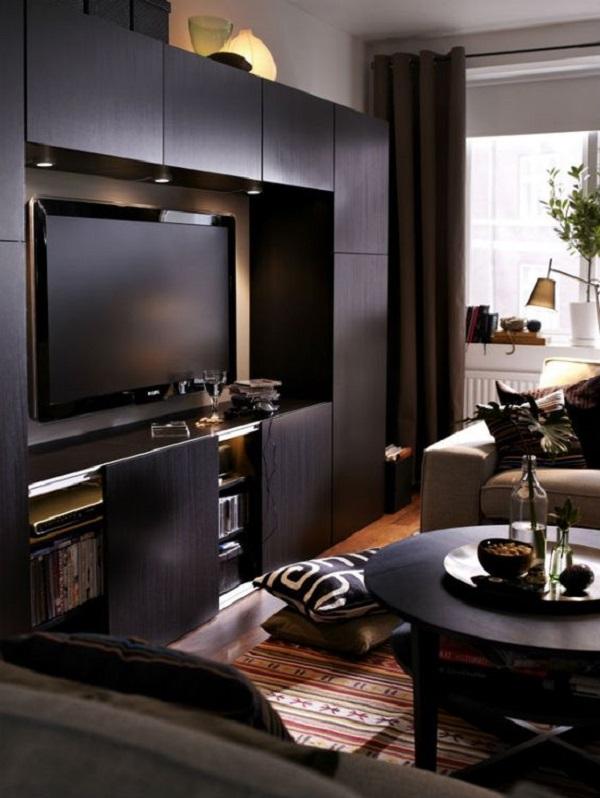 A commode or a larger TV cabinet is practical if there are plenty of closed shelves perfect for storing things.
Instead of tapping the TV directly onto the wall, hang it on a shelf with an interesting background (back wall).
If you have a small square of an apartment or a house, you have to use every space wisely and wherever you can you should make room for disposal of things.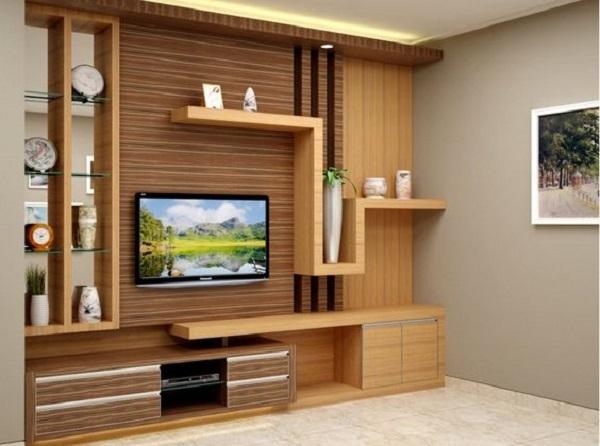 This kind of modern commodes are choice of many apartments. They have room for TV, but also for putting decorations and putting things away.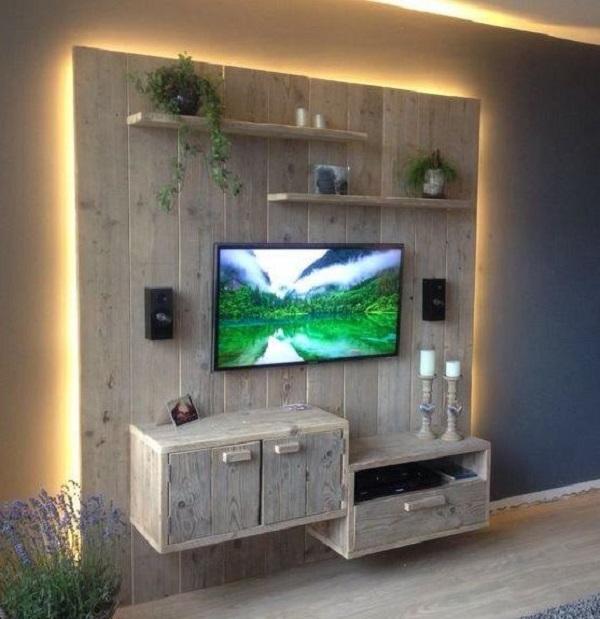 If you have a garden and want a TV in it, here is one good idea about how to make simple and practical commode for it.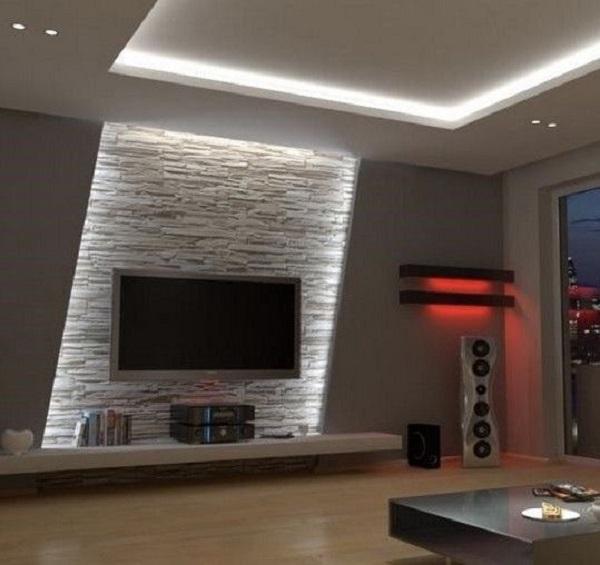 The imitation of bricks or stone barns on whole walls is often applied in the decoration of houses.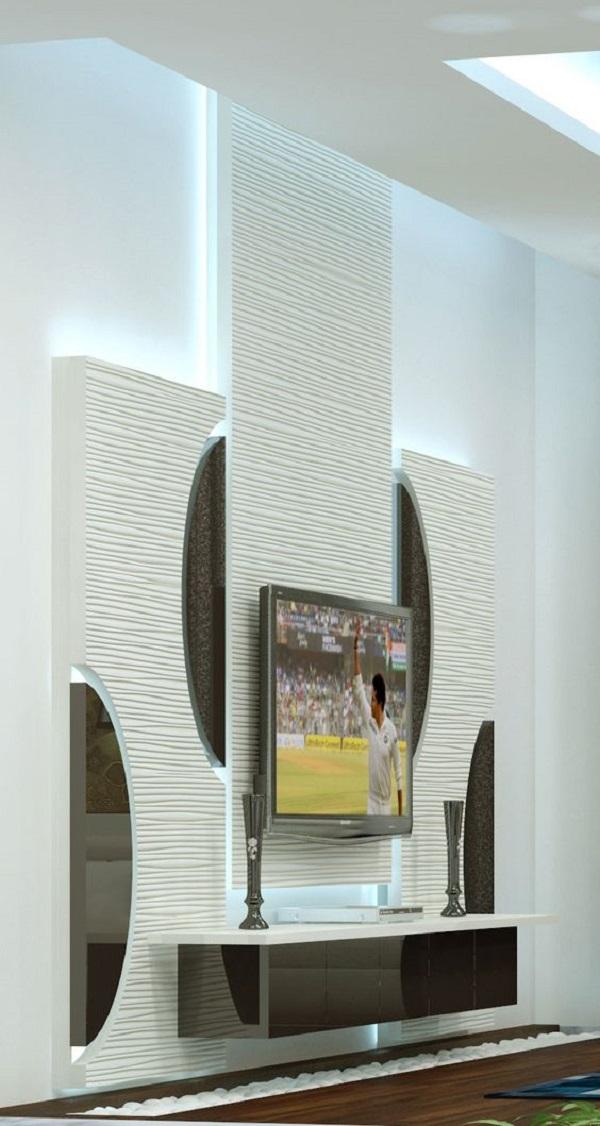 This is a youthful interior without any unnecessary things.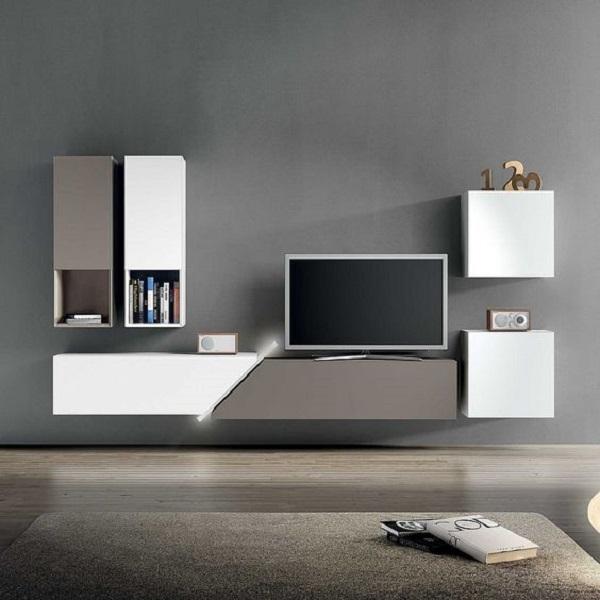 It is very important to skillfully associate functionality and aesthetics in the arrangement of apartments.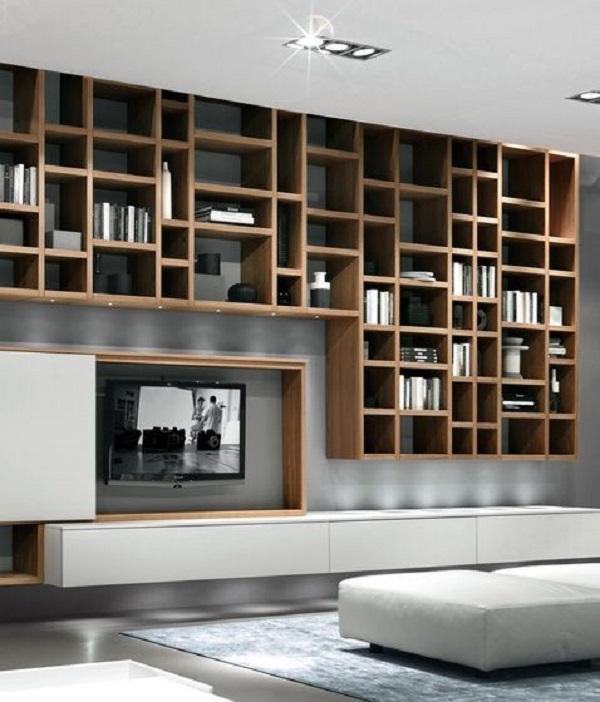 This is a large, open shelf, actually a lot of them. Smartly choose decorations for them.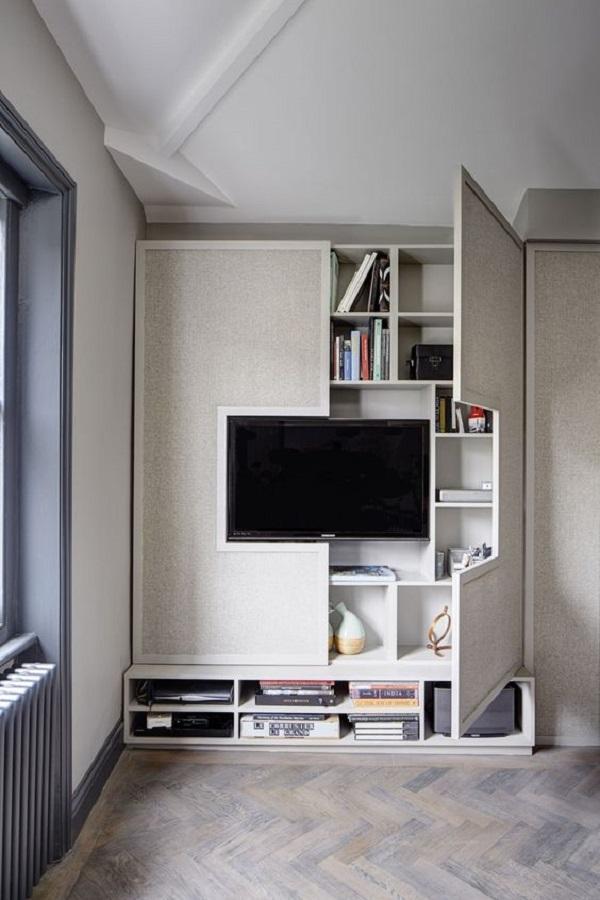 If you have a lot of things and a bit of time for their disposal, you can choose very functional cabinets like this in the picture.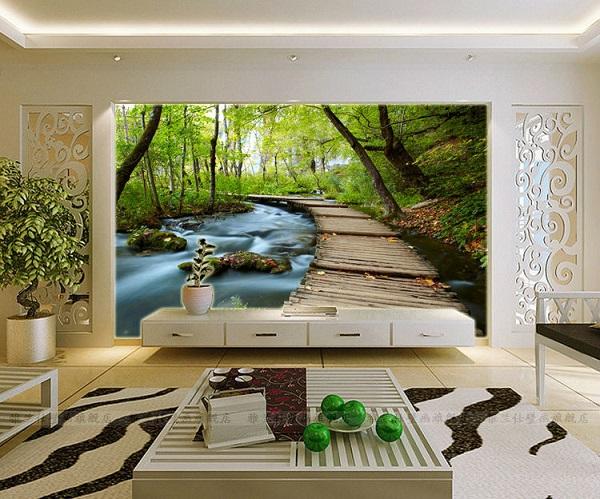 Choose TVs according to the size of your room. Do not bring huge TVs in small rooms, you will not be comfortable while watching.
Black furniture is modern and beautiful, and there's a lot of it on the market. However, it requires permanent dust removal and cleaning because everything is visible on black. Choose wisely.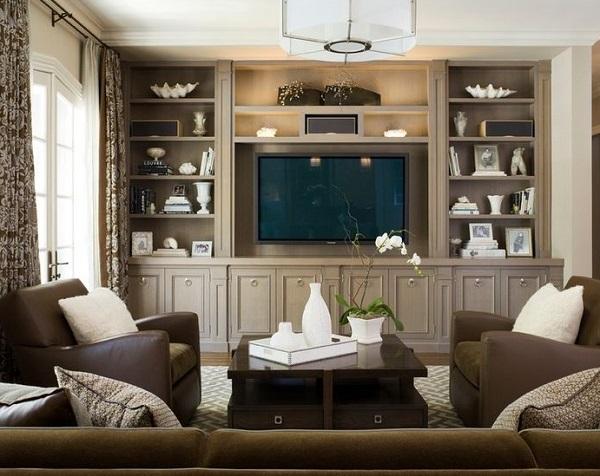 A beautiful chest of drawers for smaller living rooms, has space for TV, ornaments and storage. It looks classical and fits perfectly with the rest of the furniture.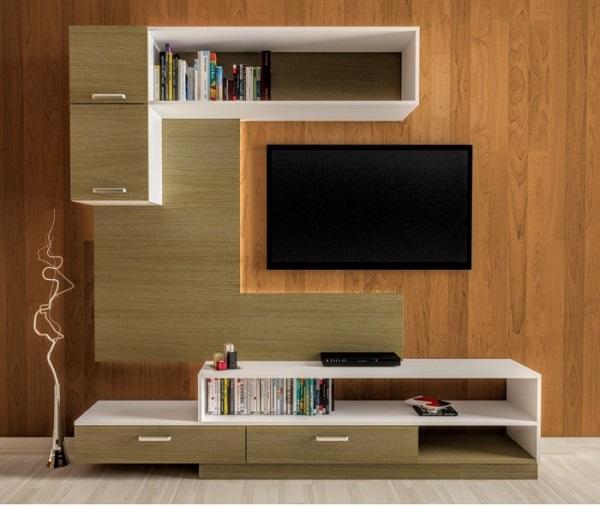 There are many companies in the market that make custom furniture. If you have an idea of how your wall for TV or commode should look draw it, the professionals will make it in the patterns you choose.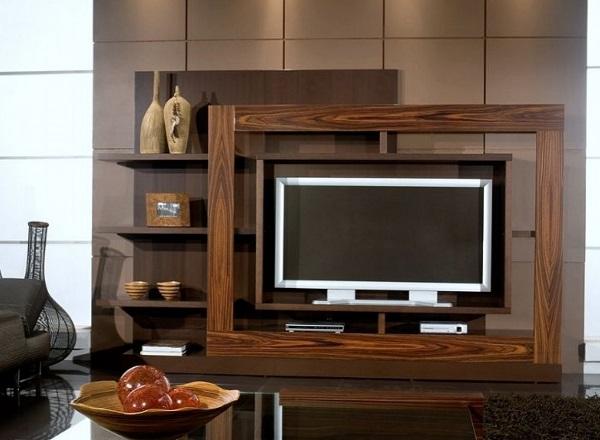 Natural wood color gives warmth and is great for every family homes.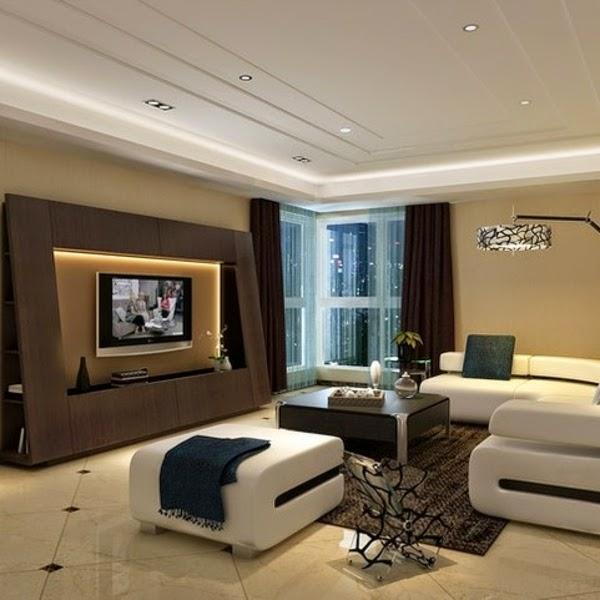 You can tie the TV to the wall and then frame it and emphasize with closed and practical shelves.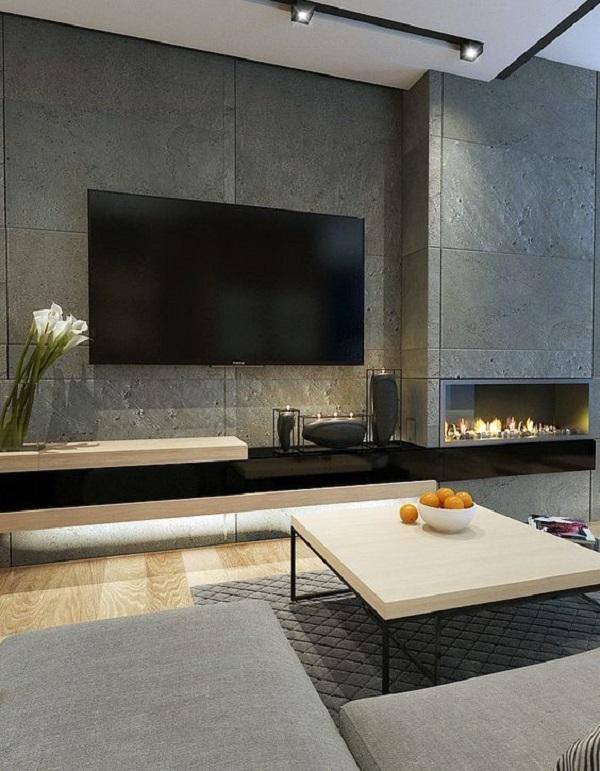 Sometimes things do not need to be emphasized. They shine with their own brilliance.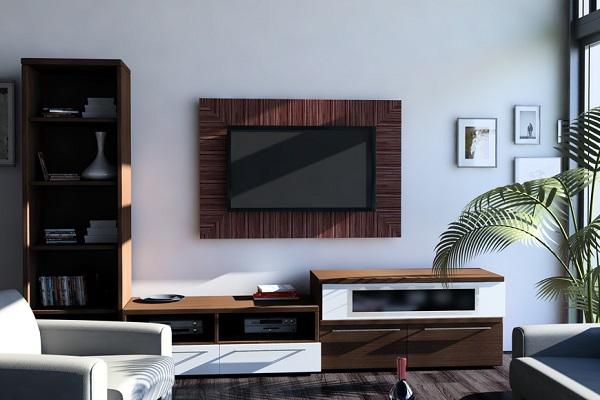 In the modern world people have less and less time, so it is logical that that free part of time they want to spend in a pleasant and beautiful environment.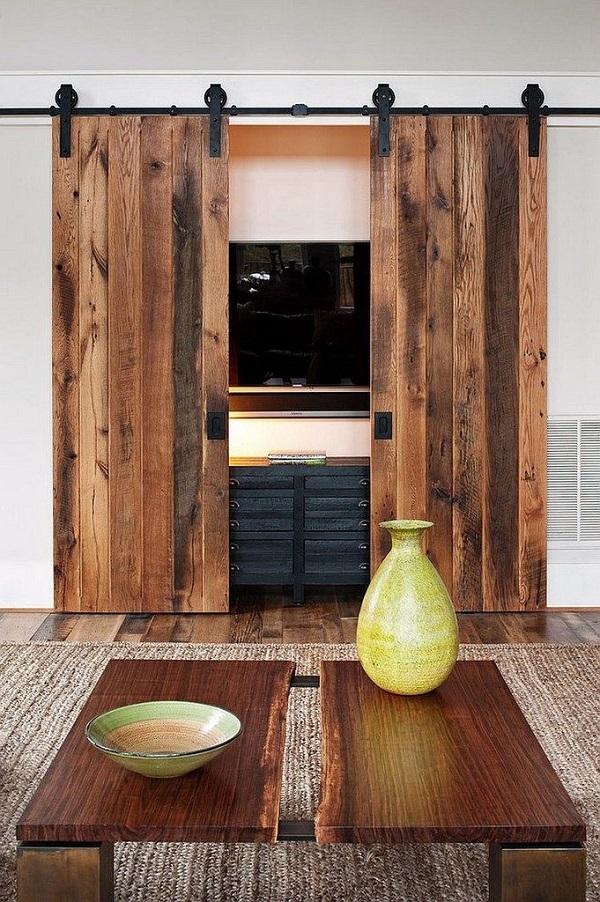 Every Scandinavian would applay this idea in his home with pleasure.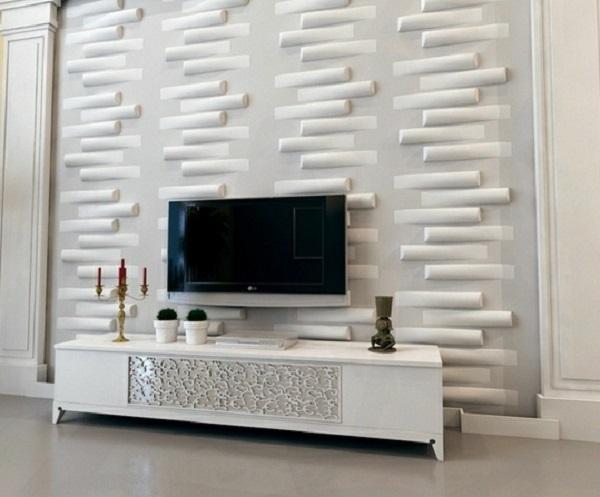 A simple commode that reflects elegance and a beautifully decorated wall in white will cleverly be refreshed by black TV.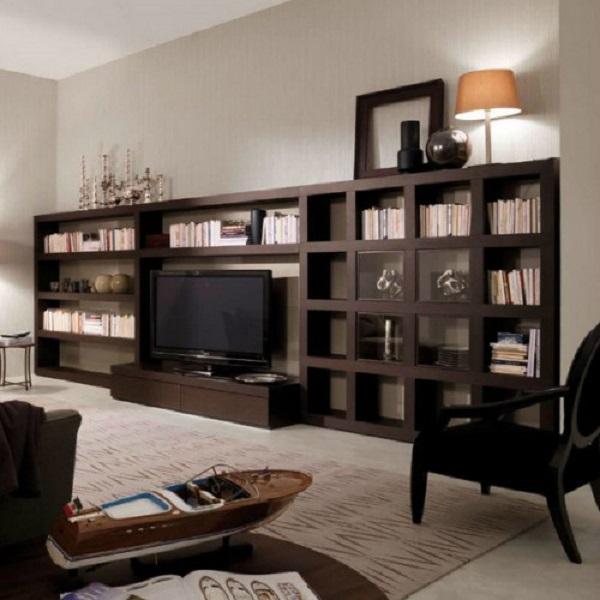 Pastel earth tones dominate the fashion scene for years. It's the same with the interior design.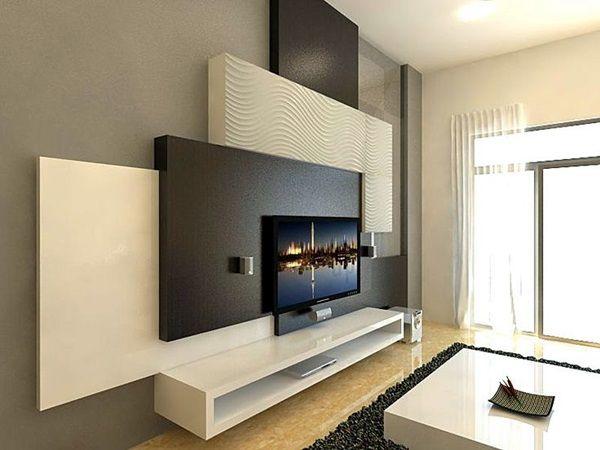 TV is great for the living room, but remove it from the bedroom because it slowly destroys sexual life.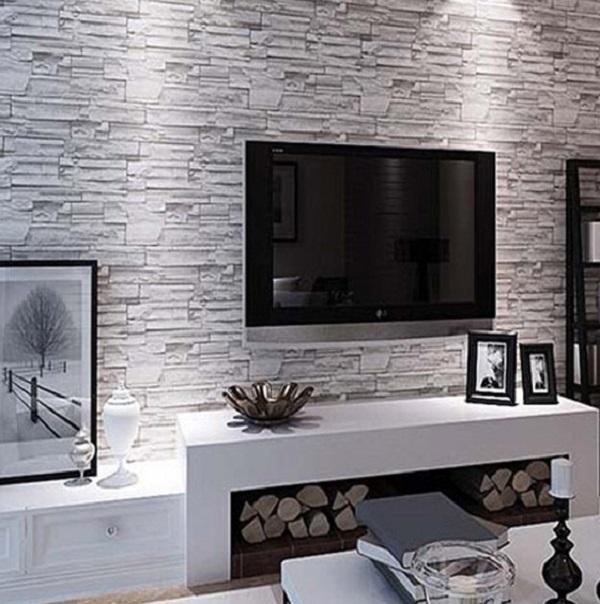 Stone barns are a beautiful decoration that, despite the cold we tie to the stone, can look very warm.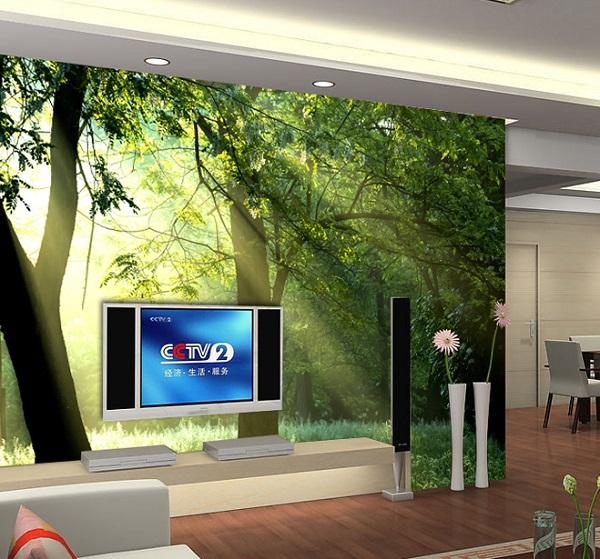 Photo wallpapers are great for decoration of one wall in the room.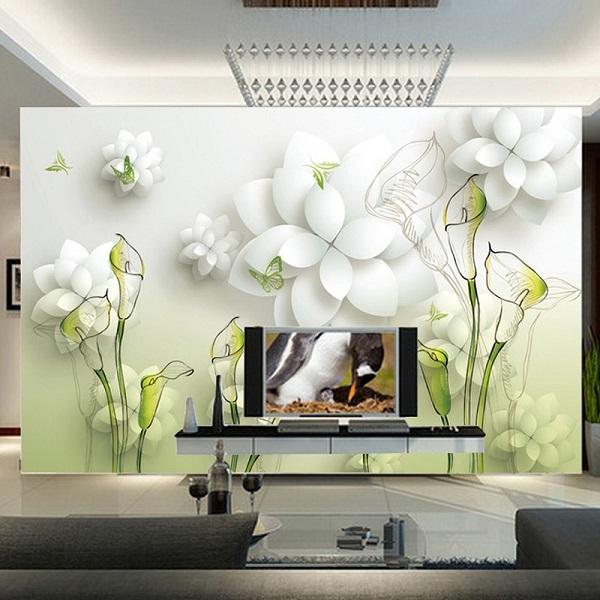 In this light and flowered room, the flow of positive energy is guaranteed.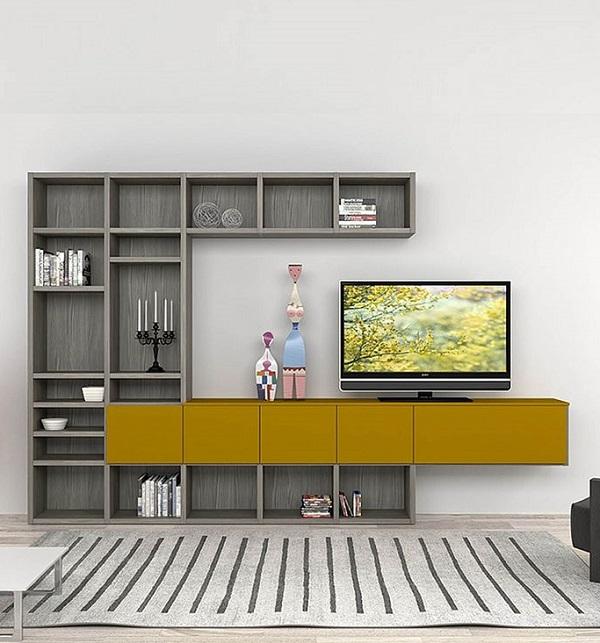 Shelves of different dimensions are very modern and interesting.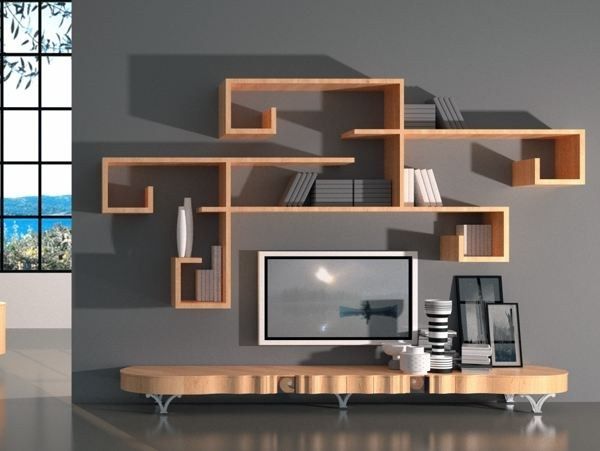 In the market, the furniture is largely made of chipboard, which is an alternative for furniture made of real wood. However, the real wood only looks luxury, elegance and lavishness.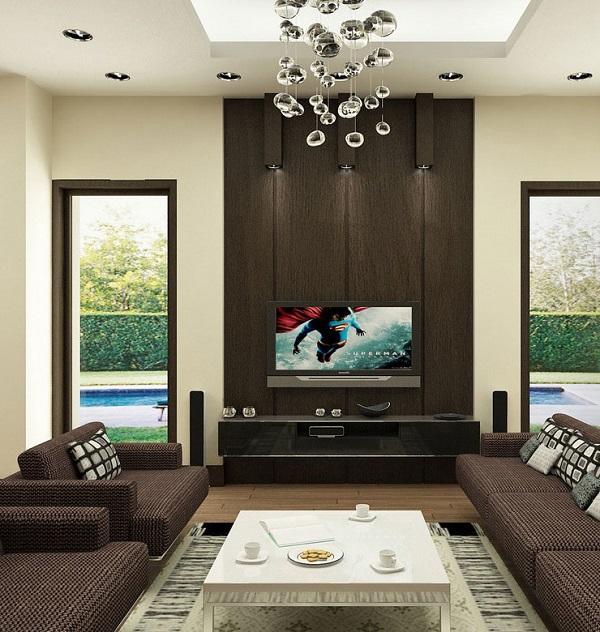 Glass is a common material used in the manufacture of furniture. Therefore, consider glass shelves or commodes.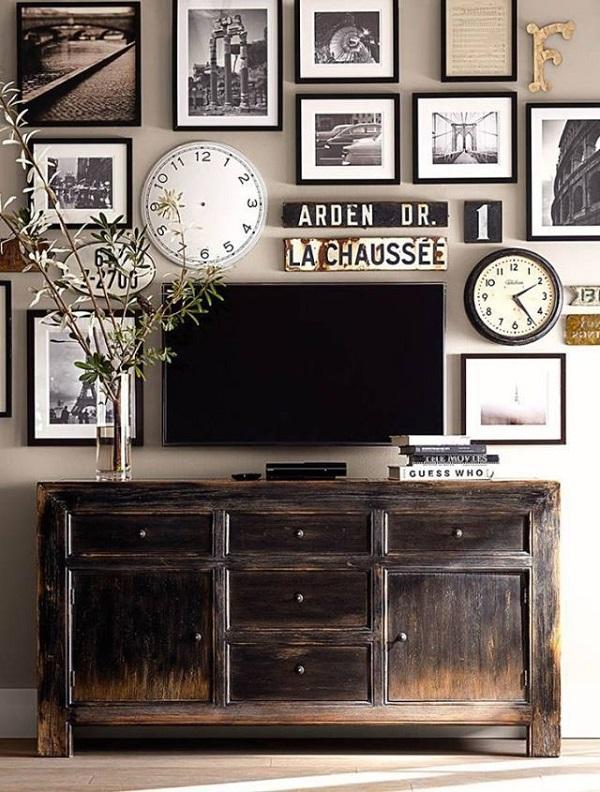 Decorate the wall with plenty of pictures, watches, mirrors and signs and combine it with a commode that looks old. It's very urban and it looks very pleasant to the eye.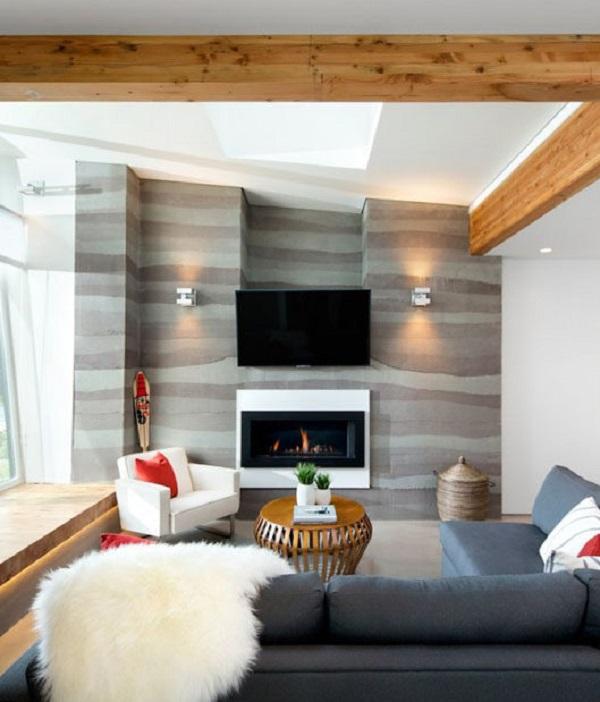 The wall on which you plan to hang up your TV you can paint interestingly for example. Using other little details or not depends of your will.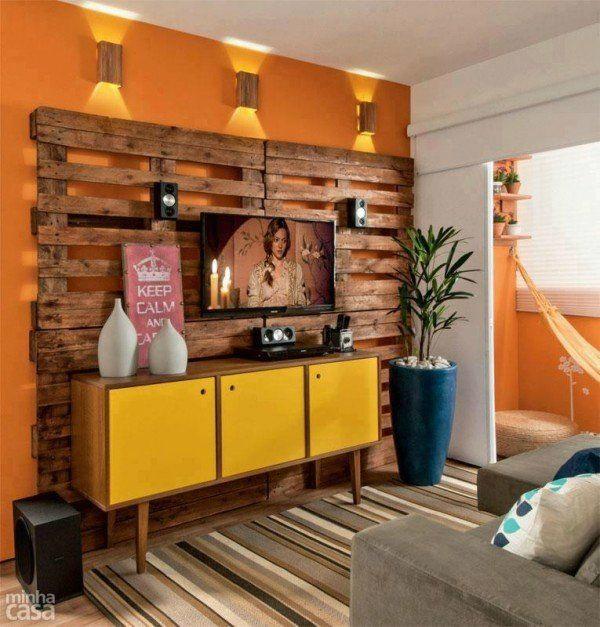 Except for the armchairs and garden furniture, you can also use pallets to hang the television. Here's one such idea. You must admit, it looks very urban.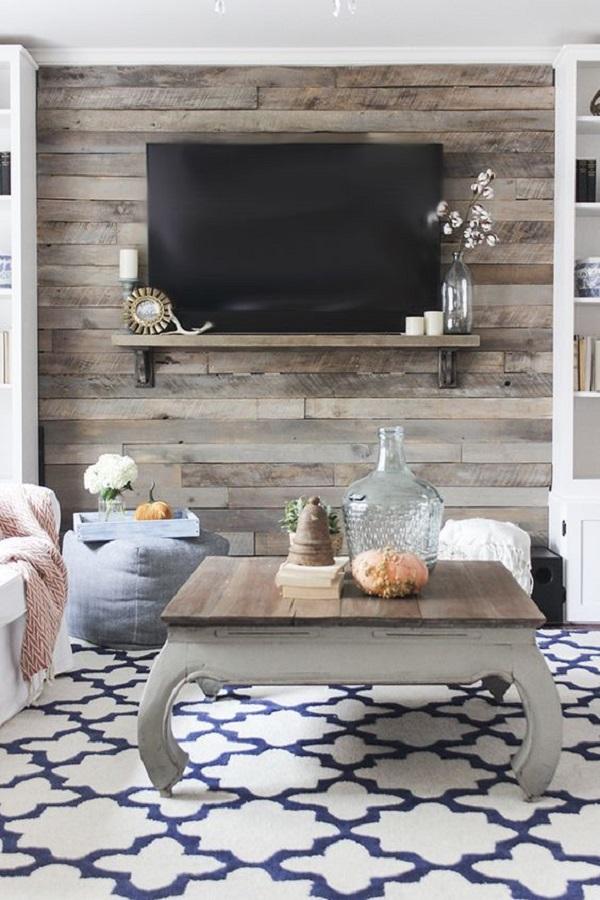 If you want to be original in society, decorate your wall for TV by coating it with wooden boards.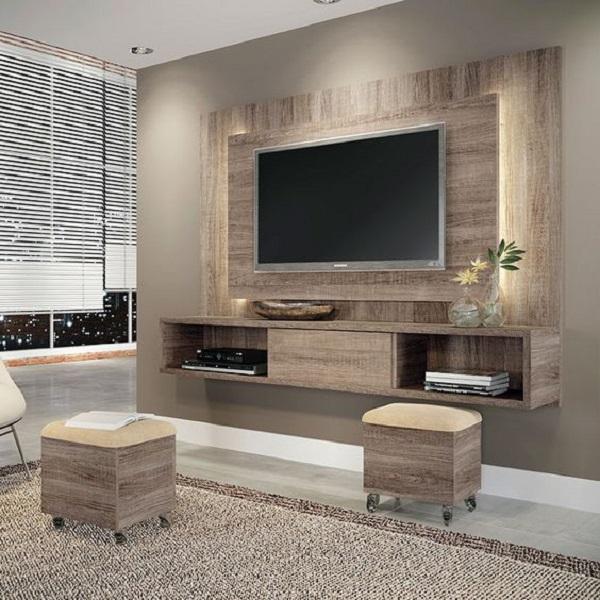 If you are not a fan of watching TV in dark, choose such a shelf with hidden lights.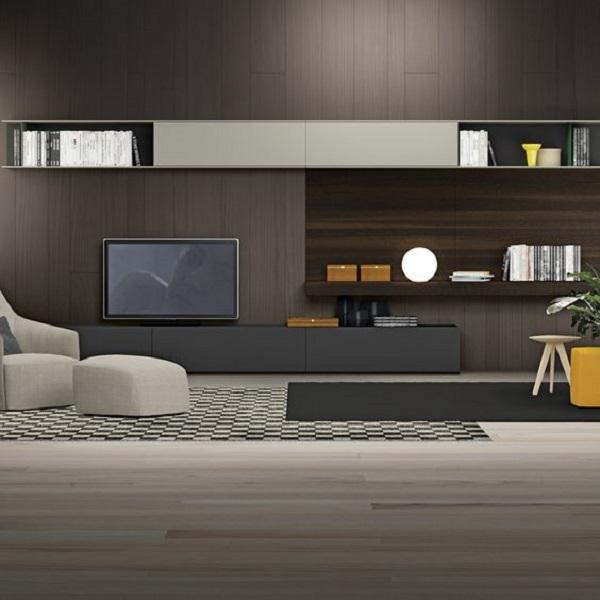 Take care about how much time your children spend next to the TV. Limit them the that time for their good, because it's better to be less with TVs and more out with friends.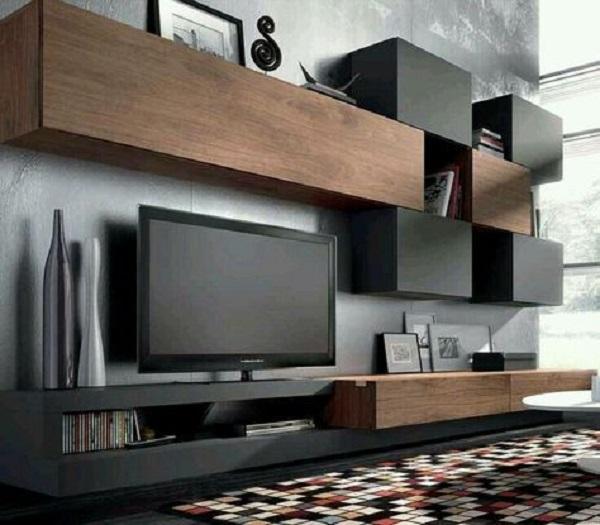 The rule is that the middle of the TV should be at the height of your view when you sit.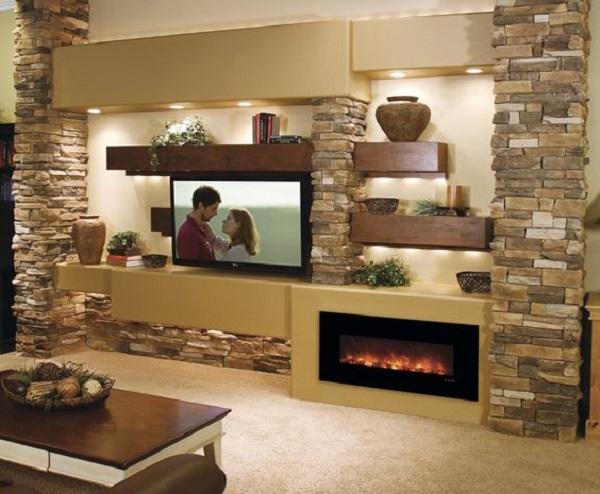 Stone, wood, fire and plenty of light every space will make very pleasant to stay.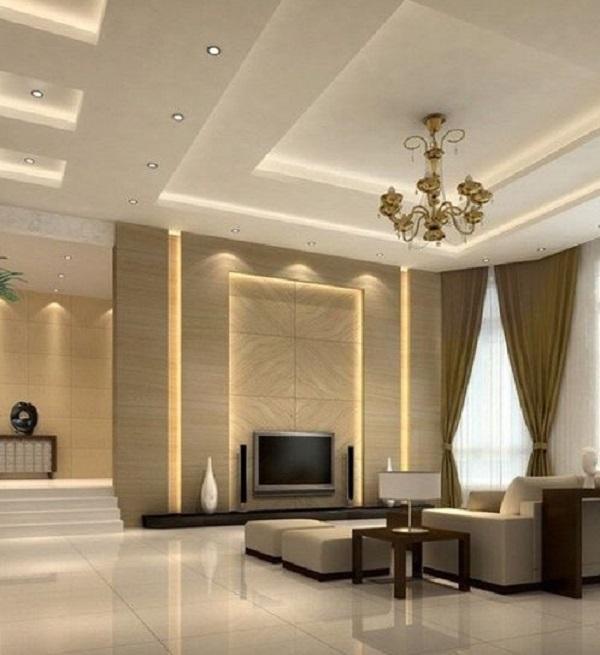 If you love elegance and have plenty of space, pay attention to this idea.